.
"Worst Slump In A Generation:: China Auto Sales Continue Historic Collapse – Zero Hedge
.

.
Auto sales in China have fallen for the 15th month out of 16 months in September. It's the "worst slump in a generation", according to Bloomberg, as the key Asian market continues to be the poster child for the global automotive recession.
The market fell 6.6% to 1.81 million total units, according to the China Passenger Car Association. The auto industry continues to be weighed down by a slowing global economy, the trade war and stricter emissions rules.
The China Association of Automobile Manufacturers is forecasting a drop in vehicle deliveries to dealers in 2019, despite China trying several types of stimulus to drum up demand. Both local manufacturers and global manufacturers have experienced these headwinds in China…
MORE
.
—————————————————————————————
.
Leftist Fraud Update: Nancy Pelosi Informs Democrat Caucus There Will Be No Formal Floor Vote To Launch Impeachment Probe – Gateway Pundit
House Speaker Nancy Pelosi (D-CA) confirmed to her Democrat Caucus on Tuesday that there will be no formal floor vote to officially launch an impeachment probe against President Trump.
Fox News Congress reporter Chad Pergram and Congress writer for The Hill Scott Wong both confirmed Pelosi has no plans to hold a full House vote.
Rather, Pelosi and her fellow Democrat coup plotters are moving full steam ahead with secret impeachment proceedings 'to keep President Trump and his lawyers in the dark,' as Adam Schiff previously stated.
House Intelligence Chairman Adam Schiff (D-CA) admitted on Sunday on CBS's "Face the Nation" that the reason for holding secret testimonies behind closed doors is to keep President Trump and his lawyers in the dark. And so Schiff can selectively leak to the media.
The crooked Democrats on Tuesday changed the rules again in their sham impeachment inquiry…
MORE
.
—————————————————————————————
.
Losing It: Hillary Clinton Has Become Completely Delusional – Joseph Curl
.

.
There's a book you can buy on Amazon called "Hillary Clinton in Wonderland," a retelling of the Lewis Carroll classic with Hillary as the young heroine.
Sound far-fetched? It isn't. It's real, and it works because Mrs. Clinton has been in a fantasy world since she lost to Donald Trump in the 2016 presidential election.
In the months and years since her humiliating loss, she blamed James Comey, Russia, computer bots, WikiLeaks, Bernie Sanders, Facebook, Joe Biden, fake news, Twitter, voter ID laws, the vast right-wing conspiracy, sexism, Barack Obama, ageism, Anthony Weiner, white women, xenophobia, black people, the Electoral College, the DNC, misogyny, and women cowed by their husbands…
MORE
.
—————————————————————————————
.
Latest DemoNazi Impeachment 'Witness' Fiona Hill Was Not Even Working In White House At Time Of Trump Call – Gateway Pundit
Former White House adviser Fiona Hill testified before Democrat investigators Monday as part of their closed door impeachment inquiry of President Donald Trump.
The liberal media pushed the line all day that she was a very important Russia adviser – they really propped her up. This can only mean that they know she is an anti-Trump hack.
Intel expert Tony Shaffer has no idea who she is which says a lot about the Democratic party witness.
According to reports Ms. Hill was not even working in the White House at the time of the call with the Ukrainian president on July 25th. Hill resigned before the call. So it's not clear why they needed to speak with her for 11 hours.
Hill had ZERO knowledge of the call, and only heard rumors. Democrats don't care. They want to impeach Trump on rumors.
What a clown show…
MORE
.
—————————————————————————————
.
Staff Ran Fight Club For Dementia Patients At North Carolina Assisted Living Center, Police Say – News & Observer
.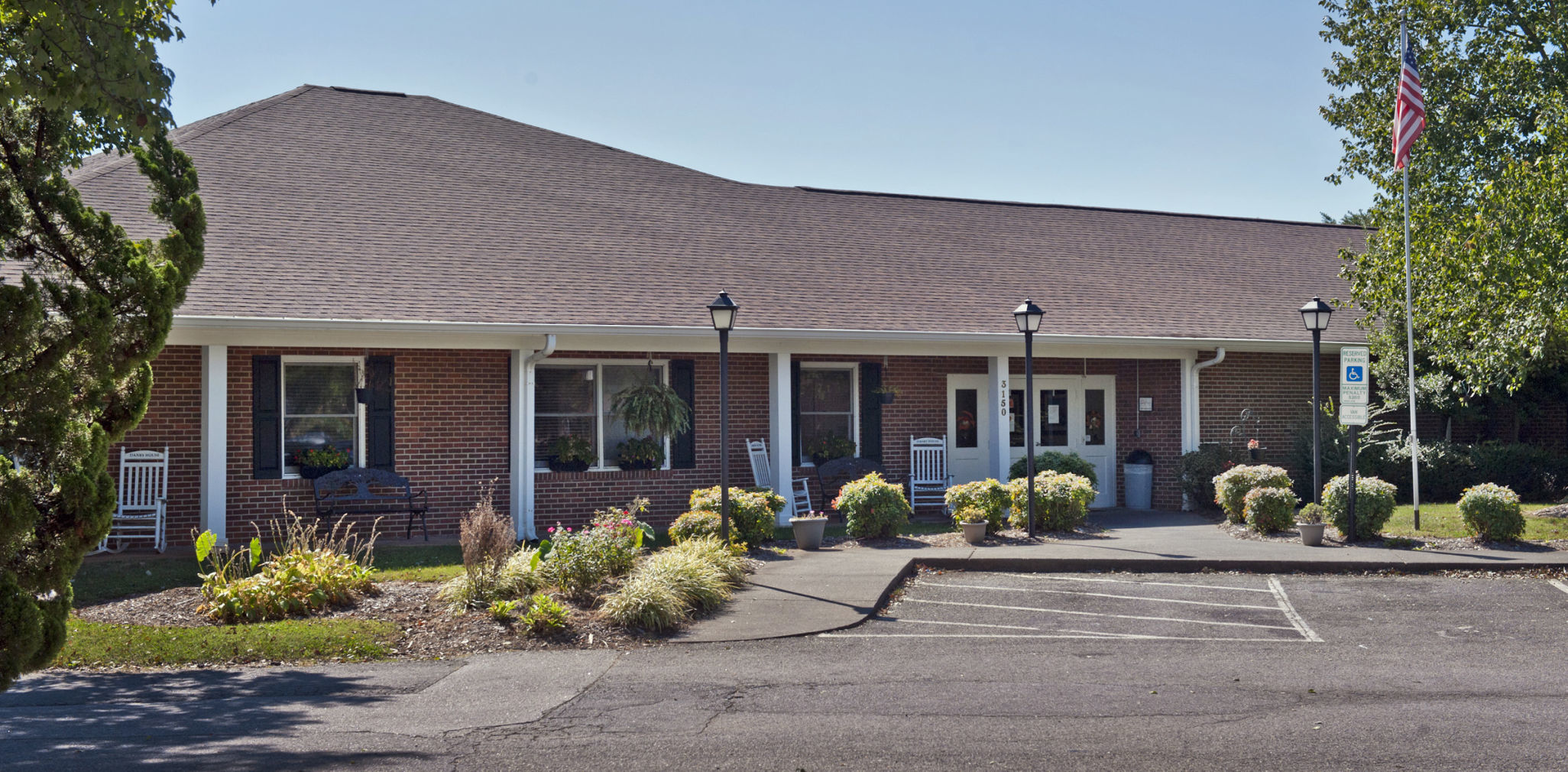 .
Three women who ran a "fighting ring" at a North Carolina assisted living facility encouraged residents to get into a physical altercation, officials say. They were workers at the Danby House in Winston-Salem in June when they didn't intervene in a fight between two residents with dementia, according to a report from the N.C. Department of Health and Human Services.
Staff members took video of the fight, which led to "one resident being strangled with her face turning red," and shared it on social media, the state report says.
It happened when one resident hit another, and the report says staff members can be heard on video saying, "Punch her in the face." During the altercation, a staff member asked, "Are you recording? You gonna send it to me?" the report says…
MORE
.
—————————————————————————————
.
Corrupt DemoNazi Senators Took Ukraine Cash – American Thinker
While Democrats are pushing the bogus Trump-Ukraine quid pro quo story invented by that great storyteller, House Intelligence Committee Chairman Adam Schiff, two groups of Democratic senators have been colluding with Ukrainian interests to advance their own agenda and political careers.
Kudos to Steve Hilton for pointing out the corruption of the first group on the Oct. 13 edition of his Fox show "The Next Revolution" – a group of Democratic senators took cash from a Ukraine lobbyist to push Ukrainian gas interests at the same time the Democrats are pushing the Trump-Ukraine yarn.
As Hilton states in a transcript of his show available on Fox Opinion:
Remember Devon Archer, Hunter Biden's business partner? He had previously been a top fundraiser for John Kerry, who was Secretary of State at the time. And soon after Devon and Hunter joined the Burisma Board, the company channeled $90,000 to a lobbying firm called ML Strategies, which was headed by none other than David Leiter, John Kerry's former chief of staff…
MORE
.
—————————————————————————————
.
Man Drives 200 Miles To Police Station With Body In Car, Confesses To Killing Four- New York Post
.

.
A man drove 200 miles to a California police department on Monday and told officers he killed four people – including one whose body he stashed in his car, authorities said.
The suspect, who was not identified, walked into the Mt. Shasta police station in the northern section of the state and told police he had killed four people in his apartment about 200 miles away in Roseville, police said at a news conference Monday.
Officers in Mt. Shasta then called the Roseville police, who entered the suspect's apartment there and found three dead bodies, authorities said. The fourth body was found in the man's car outside the Mt. Shasta station.
Police have not identified any of the victims or the suspect…
MORE
.
—————————————————————————————
.
President Trump: U.S. Troops Withdrawn From Syria Will Remain In Region To Prevent ISIS Resurgence – Fox News
President Trump announced on Monday that U.S. troops in northeastern Syria will be withdrawn from the country as planned, and redeployed "in the region to monitor the situation and prevent a repeat of 2014," when the Islamic State made major territorial gains.
His statement came as two U.S. officials told Fox News that the Pentagon was accelerating its plans to get most U.S. troops out of Syria in the coming days and weeks. A "small footprint" of American forces will remain at a garrison in southern Syria to continue to disrupt remnants of ISIS, the president said in his statement.
It's not clear right now when the roughly 1,000 U.S. troops in Syria will be pulling back.
The "small footprint" the president referenced was the At Tanf garrison in southern Syria near Jordan, where troops are expected to remain to guard a supply line used by Iranian-backed forces to move weapons between Tehran and Beirut, as well as Damascus, the officials added. ISIS traditionally has not had a large presence in that part of Syria…
MORE
.
—————————————————————————————
.
Project Veritas Exposes CNN's 'Personal Vendetta' Against Trump – Townhall
.

.
CNN is one of the most visible and prolific anti-Trump networks out there. Over the weekend, James O'Keefe and his Project Veritas team announced that they were working on a series based on information brought to them by an insider at the network.
It's what you'd expect from staff and management that has become infected with Trump Derangement Syndrome. Most of the top hosts hate Trump.
CNN president Jeffrey Zucker hates him as well. So, it's not shocking that the animus leeches into the programming. Zucker is heard on calls, giving marching orders to focus on impeachment and ignore other stories. He rips Fox News for peddling conspiracy theories and pretty much being fake news…
MORE
.
—————————————————————————————
.
GOP Gains Supermajority In Louisiana Senate; DemoNazi Governor On The Ropes – Townhall
In Louisiana's Saturday election, Republicans had a lot to cheer about.
Among statewide office-holders, the incumbent GOP Lieutenant Governor (68 percent), Attorney General (66 percent), Treasurer (60 percent), and Agricultural Commissioner (58 percent) were all re-elected without the need for a run-off, under the state's 'jungle primary'-style system.
It also appears that the solid Republican majorities in both state legislative chambers will remain intact – with the GOP expanding its Senate advantage into super-majority territory by picking up a pair of Democratic seats.
Two major statewide races are headed to run-offs, and both are looking pretty good for Team Red. The incumbent Republican Secretary of State won a plurality of the vote, but didn't reach the bare majority threshold required to stave off the two-way election, scheduled for November 16…
MORE
.
—————————————————————————————
.
Elizabeth Warren Is Jussie Smollett – Kevin D. Williamson
.

.
Elizabeth Warren has a moving story about being fired from a teaching job because she was pregnant, a story that perfectly complements her political narrative that she is the tribune and champion of those who have been treated unfairly by the powerful.
Joe Biden has a moving – and horrifying – story about his wife and daughter being killed by a drunk driver, a story that similarly could not have been designed more perfectly to bolster his political image as a man who can be counted on to soldier on in the face of adversity.
Of course, neither story is true. Are we still caring about that sort of thing?
Elizabeth Warren has long pretended to be a person of color – a "woman of color," the Harvard law faculty called her…
MORE
.
—————————————————————————————
.
Illegal Alien Arrested On Child Porn Charges In Florida – WCTV
A 42-year-old undocumented immigrant from Mexican was arrested in Quincy on Thursday for 15 counts of possession of child pornography, the Florida Department of Law Enforcement said.
FDLE said it, the Gadsden County Sheriff's Office SWAT team and U.S. Immigration and Customs Enforcement executed a search warrant at 1009 West King Street.
According to FDLE, it was discovered at the time of the arrest Irving Mendoza was an undocumented Mexican national living in the United States illegally. The Gadsden County Sheriff's Office said five other suspects who were occupying the residence and in the country illegally were arrested.
This arrest came after FDLE started investigating tips about child pornography uploads in September 2019. The investigation showed Mendoza was responsible for uploading many images of child porn depicting children between four and six years old.
He was booked into the Gadsden County Jail…
MORE
.
—————————————————————————————
.
Pedophile Who Abused Up To 200 Children Stabbed To Death In Prison – New York Post
.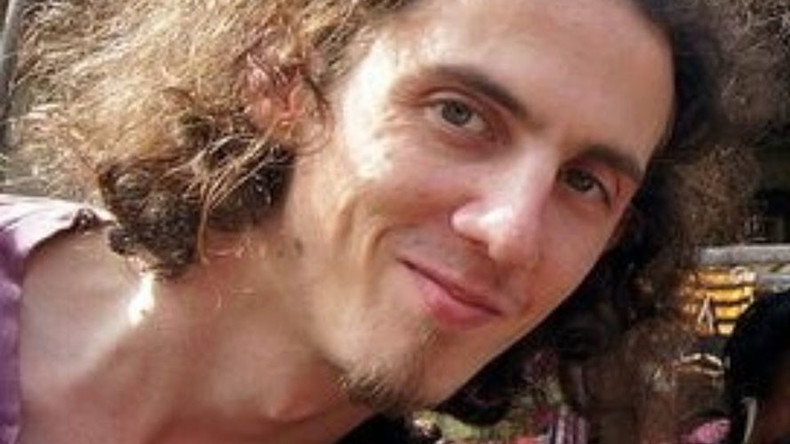 .
A notorious British pedophile who was handed 22 life sentences for abusing 22 children in Malaysia – and up to 200 during a seven-year spree – has been stabbed to death in a prison in England, according to reports.
Richard Huckle, 33, was found dead Sunday inside his cell at the Full Sutton Prison in North Yorkshire, according to Sky News.
He was jailed in June 2016 after admitting to the horrific crimes against children between the ages of 6 months and 12 years from 2006 to 2014.
Huckle pleaded guilty to 71 offenses involving 22 children, but it is believed there were many more victims throughout Southeast Asia…
MORE
.
—————————————————————————————
.
Trump-Hating Open Borders Advocate Killed By Criminal Illegal Alien – Gateway Pundit
Open borders advocate and Trump-hater Sean Buchanan was killed last week by criminal illegal alien Ramirez Valiente. Buchanan, a father of five, was killed when Valiente, who was driving without a license, swerved into his lane and killed him.
Sean Buchanan was a critic of President Trump and his immigration policies.
The Pluralist reported:
A man who criticized President Donald Trump's immigration policies in the name of progressive Christianity was killed last week by an undocumented immigrant who avoided deportation by hiding in a local "sanctuary church."

Sean Buchanan, a father of five from Colorado Springs, was driving his motorcycle on Highway 83 when Miguel Ramirez Valiente swerved into his lane and killed him. The immigrant was charged with reckless driving with a revoked license…
MORE
.
—————————————————————————————
.
84-Year-Old Korean War And Police Veteran, School Crossing Guard Has Guns Confiscated Under Nazistic 'Red Flag Law' – Big League Politics
.

.
Local residents of a Martha's Vineyard town in Massachusetts are up in arms after a revered school crossing guard has had his legally owned guns and carry license confiscated by police.
Stephen Nichols is an 84-year-old Korean War veteran who served as a police officer of Tisbury, Massachusetts for six decades. He's been employed as a school crossing guard of the Tisbury School, until recent termination as a result of the same unclear incident that's resulted in the red flag gun seizure executed against him.
Local reports indicate that Nichols had criticized a local school resource officer in a manner that was interpreted as a threat by the officer and local law enforcement. Nichols was evidently unhappy that the resource officer was taking coffee breaks when children were arriving at school in the morning…
MORE
.
—————————————————————————————
.
Creep Walked 351 Miles For Sex With 14-Year-Old, Who Was Undercover Cop – New York Post
A convicted pedophile from Indiana was busted for trying to have sex with a 14-year-old girl – after walking 351 miles to meet her, according to authorities.
Tommy Lee Jenkins, 32, began an X-rated instant-message exchange with a teen named "Kylee" in Wisconsin who was actually a sheriff's deputy, according to the US Attorney's Office.
Jenkins asked her for sexually explicit photographs while badgering her to meet him for sex in Whitestown, Ind., where he lived, officials said. When she refused, he set off on foot for where she supposedly was, in Neenah, Wisc. – repeatedly sending her explicit messages and updating her on the progress of his desperate hike, according to prosecutors.
His mammoth trek ended with a surprise – with sheriff's deputies and an FBI agent waiting to bust him, authorities announced Friday. Jenkins was charged with using a computer to attempt to persuade, induce or entice a minor to engage in unlawful sexual activity…
MORE
.
—————————————————————————————
.
Loony Leftie Professor Claims SpongeBob Squarepants Is A 'Colonizer' Who Normalizes 'Violence' And 'Racism' – Gateway Pundit
.

.
Apparently the far-left has finally run out of real racists to complain about, because now they are going after the beloved cartoon character Spongebob Squarepants.
University of Washington anthropology professor Holly M. Barker wrote an entire paper about how the cartoon is problematic and normalizing "violence" and "racism" titled "Unsettling SpongeBob and the Legacies of Violence on Bikini Bottom."
"There is an absence of public discourse about the whitewashing of violent American military activities through SpongeBob's occupation and reclaiming of the bottom of Bikini Atoll's lagoon. SpongeBob Squarepants and his friends play a role in normalizing the settler colonial takings of Indigenous lands while erasing the ancestral Bikinian people from their nonfictional homeland," Barker wrote…
MORE
.
—————————————————————————————
.
Leftist Insanity Update: 13-Year-Old Kansas Girl Charged With Felony For Making "Gun-Like Hand Gesture" Toward Classmates – Zero Hedge
A 13-year-old girl in Overland Park, Kansas, was arrested last month and charged with a felony after police say her classmates claim she made a "gun-like hand gesture" at multiple students.
The girl, who is a student at Westridge Middle School, flashed the "finger gun" at four fellow students and then toward herself on September 18 after her classmates asked her which five people in the classroom she would kill, said Overland Park Police Chief Frank Donchez.
The student, who remains unidentified due to laws protecting her privacy, was arrested and charged the day following the incident for threatening a mass shooting, according to the Johnson County District Attorney's Office. The girl admitted to threatening others, the police have said.
Donchez told USA Today:
"Overnight, some of those students contacted the school administration and expressed their fear of this individual, that based on this incident, they were in genuine fear of this individual."
MORE
.
—————————————————————————————
.
Japan Hit Simultaneously With Typhoon And Earthquake – Daily Caller
.

.
The Japanese islands were already braced for the landfall of Typhoon Hagibis when a 5.7 magnitude earthquake struck Saturday.
The Japan Meteorological Agency warned ahead of Hagibis' landfall – which they said could deliver rainfall "with a level of intensity observed only once every few decades" – on the main island of Honshu.
Hagibis, which means "swift" in the Philippine language of Tagalog, is expected to cause heavy rains and flooding not seen since a deadly typhoon that struck the islands in 1958.
But even as Hagibis bore down on the islands, locals reported a natural disaster of an entirely different kind…
MORE
.
—————————————————————————————
.
Woman Known As 'Serial Stowaway' Caught Again Trying To Get Past Security At O'Hare Airport – Crime Online
A woman known as a "serial stowaway" for habitually trying to board airplanes – and sometimes succeeding – without a ticket was arrested again Friday at O'Hare International Airport in Chicago, NBC 5 Chicago reported.
Marilyn Hartman, 67, has been banned from several airport properties, including O'Hare, for her attempts to board aircraft over the years. She was charged Friday with a single count of felony criminal trespass when TSA agents saw her trying to move barriers around in an attempt to access the secured area of the airport.
Hartman was sentenced in March to 18 months probation and barred from O'Hare and Midway airports without a ticket after she pleaded guilty to criminal trespass for sneaking onboard a flight to London in January 2018, WGN reported.
Hartman has been caught trying to fly in the past from Minneapolis-St Paul International Airport, Phoenix Sky Harbor International Airport, Los Angeles International Airport, San Francisco International Airport, and Jacksonville International Airport…
MORE
.
—————————————————————————————
.
New Orleans Hard Rock Hotel Under Construction Collapses; At Least 1 Dead, Over A Dozen Injured – Fox News
.

.
A Hard Rock Hotel and Casino building under construction in downtown New Orleans partially collapsed on Saturday, killing at least one person and injuring more than a dozen others.
Gov. John Bel Edwards confirmed the fatality to reporters near the scene. Three people were originally unaccounted for, officials said, but by mid-afternoon, one of those individuals was said to have transported themselves to the hospital and was in stable condition.
Of the two other individuals still missing, New Orleans Fire Department Chief Timothy McConnell said "We believe we know where they are but we are unable to locate them at this time," adding that search teams used drones to pan the building but were unable to find the individuals…