.
ICE Targets Illegals In Sanctuary City Raids – Frontpage
.

.
In a weeklong sweep U.S. Immigration and Customs Enforcement took close to 1,300 illegal aliens into custody, many of whom were arrested in so-called sanctuary cities that harbor illegals and shield them from federal immigration enforcement efforts.
Sanctuary jurisdictions defy U.S. law by, among other things, refusing to honor detainer requests in which ICE asks local jailers to notify the agency before an inmate wanted on immigration charges is released.
A detainer request also asks the jailer to hold the individual for up to 48 hours after when the individual would otherwise be released so ICE can take him or her into custody for processing and possible deportation…
MORE
.
—————————————————————————————
.
Why Did The City Of Houston Hire A $95,000 Intern? – Mario Diaz
"I have no idea who you are talking about."
This is the response KPRC 2 Investigates received from Houston Mayor Sylvester Turner on Thursday when asked if he knew Marvin Agumagu, a 31-year-old who was put into a $95,000 City of Houston internship position. The mayor on two occasions made it quite clear that he did not know anyone named Agumagu.
Through our investigation, KPRC 2 learned that Turner has crossed paths often with Agumagu in the last three years and was aware of a move to create a publicly funded internship at the airport that would pay him an eye-popping figure for an intern.
Who made the decisions? What will this highly paid intern actually do?
Here is what we know about the hire:
What five words started our investigation?
"Could you develop a position?" was the question posed by the City's Chief Development Officer Andy Icken…
MORE
.
—————————————————————————————
.
Impeachment: The Democrat Campaign To Re-Elect Trump – Patricia McCarthy
.

.
As the release of I.G. Horowitz's report on FISA abuse, the results of AG Barr's investigation, and John Durham's report on the origins of the Russia collusion hoax are about to be made public, the Democratic Party has begun to melt down in true Wicked Witch style.
They are inventing new "crimes" to accuse the president of having committed each week, and each new allegation is sillier than the previous one. The entire collusion with Russia charge, as most people know by now, was fabricated by Hillary Clinton and a vast group of Deep State crooks who believed themselves to be above the law.
So certain that their machinations would insure Hillary Clinton's victory in 2016, they happily embarked on implementing their "insurance policy,"…
MORE
.
—————————————————————————————
.
Peruvian President Vizcarra Dissolves Congress Amid Anti-Corruption Push – Winston-Salem Journal
Peruvian President Martín Vizcarra dissolved congress Monday, exercising seldom used executive powers to shut down the opposition-controlled legislature that he accuses of stonewalling attempts to curb widespread corruption.
In a televised address, Vizcarra told the South American nation that he had decided to call new legislative elections after lawmakers proceeded with holding a controversial vote to replace almost all the members of the Constitutional Tribunal.
"We are making history that will be remembered by future generations," he said. "And when they do, I hope they understand the magnitude of this fight that we are in today against an endemic evil that has caused much harm to our country."
The stunning turn could spell new instability as Peru grapples with the fallout of the Odebrecht corruption scandal, plummeting faith in public institutions and an inexperienced president struggling to govern…
MORE
.
—————————————————————————————
.
Former Ukraine PM Mykola Azarov: Hunter Biden Must Be Investigated – Washington Standard
.

.
Former Ukraine Prime Minister Mykola Azarov has called for an investigation into former Vice President Joe Biden's son, Hunter, in his role as a board member at a Ukranian gas company during his father's term as Vice President, in which Hunter was paid handsomely.
"It's a fact (his directorship and fees) and not made up. It should be investigated so that the 'i's can be dotted and the 't's crossed," Azarov told Reuters, referencing Biden's role at Burisma Holdings Limited.
Zero Hedge reported:
Two months after he was kicked out of the navy for cocaine use (and before he had sex with his dead brother's wife, and returned a rental car with a crack pipe to an Arizona Hertz), Hunter – who had no experience in the energy sector, was appointed to the board of Burisma for $600,000 per year…
MORE
.
—————————————————————————————
.
FBI: Over 5 Times More Killed With Knives Than Rifles – Breitbart
FBI crime stats for 2018 show over five times as many people were killed with knives and/or other cutting instruments than were killed with rifles. The FBI data shows a total 1,515 deaths by knives and/or other cutting instruments vs. 297 deaths by rifle in 2018.
This means the gap between murders with knives vs. murders with rifles has grown since 2017, for which FBI stats showed nearly four times as many stabbed to death as killed with rifles. The number of murders with a rifle hovered around 400 for the year 2017, then dropped to 297 in 2018.
Ironically, over 100 more people were killed with hammers and clubs than were killed with rifles in 2018.
It must be noted that the category of rifle includes all kinds of rifles, not just bolt action or semiautomatic, not just pump or lever action. So the gap between knife homicides and rifle homicides or hammer/club homicides and rifle homicides would be even larger if contrasted only with semiautomatic rifles, versus rifles of all kinds…
MORE
.
—————————————————————————————
.
Hate Hoax: 12-Year-Old Black Girl Admits She Fabricated Attack By White Students – Conservative Treehouse
.

.
The hate hoax claims continue to mount in the aftermath of the Jussie Smollett fiasco. In the latest example the media heavily promoted the claims by a sixth-grade girl who accused three white students of holding her down and cutting her dreadlocks. Today the girl admits she made it all up; her family "apologizes."
In the advancement of the hoax the media emphasized the race of the students as the motive for the "attack". In the walk-back of the hoax, the media drop race completely.
(Via NBC) A 12-year-old girl who accused three sixth-grade boys of pinning her down and cutting her dreadlocks has admitted to school officials she was not attacked and cut her own hair, her family's attorney and the school said…
A sixth-grade girl at Immanuel Christian School in Springfield, Virginia, said three white classmates ambushed her on the playground last week and used scissors to cut off some of her dreadlocks while telling her her hair was "nappy" and "ugly."
MORE
.
—————————————————————————————
.
'There Is No Climate Emergency', Hundreds Of Scientists, Engineers Tell U.N. – Washington Times
Lost amid the coverage of Swedish teen activist Greta Thunberg at last week's U.N. Global Climate Summit were the 500 international scientists, engineers and other stakeholders sounding a very different message: "There is no climate emergency."
The European Climate Declaration, spearheaded by the Amsterdam-based Climate Intelligence Foundation [CLINTEL], described the leading climate models as "unfit" and urged UN Secretary-General Antonio Guterres to pursue a climate policy based on "sound science."
"Current climate policies pointlessly and grievously undermine the economic system, putting lives at risk in countries denied access to affordable, reliable electrical energy," said the Sept. 23 letter signed by professionals from 23 countries.
Most of the signers hailed from Europe, but there were also scientists from the United States, Canada, Australia, New Zealand and South America.
"We urge you to follow a climate policy based on sound science…
MORE
.
—————————————————————————————
.
Swedish School Forced Children To Take Part In Climate Strike – News Punch
.

.
A Swedish school has come under fire after forcing pupils aged 6 to 11 to take part in a climate change protest during school hours.
Vنstangهrd school in Umeه, Sweden, notified parents that participation in last Friday's climate strike was compulsory, despite the fact that the Swedish constitution forbids mandatory participation in political movements.
RT reports: According to local media, some school principals in Sweden have given approval for students to step out and attend the climate strike, once their permission was sought. However, the school in Umeه said that its students must take part in the movement, regardless of if they'd asked to or not…
MORE
.
—————————————————————————————
.
House DemoNazis Vote To Give Illegal Aliens Healthcare, Leave Veterans Hanging – Big League Politics
On September 26, 2019, House Democrats voted to pass H.R. 3525, the controversial U.S. Border Patrol Medical Screening Standards Act. This bill would effectively give illegal immigrants better healthcare than U.S. veterans and servicemembers.
Louisiana Congressman Steve Scalise decried the passage of this bill on September 26th. "House Democrats just voted to prioritize health care for illegal immigrants over health care for our veterans. What a disgrace!," he said in a tweet.
U.S. Congressman Mark Walker also condemned this vote on his website. He stated, "Earlier this week, I said impeachment was the House Democrats only agenda. I was mistaken. They just passed legislation that will give illegal immigrants better health care records than our veterans and servicemembers. More and more they are making their priorities clear and it's absolutely shameful."
Walker broke down what this bill entailed…
MORE
.
—————————————————————————————
.
Trump On Schiff: 'Arrest For Treason?' – CNS
.

.
In reference to House Intelligence Committee Chairman Adam Schiff's (D-Calif.) interpretation of President Trump's conversation with the president of Ukraine – an interpretation Schiff later claimed was partly "parody" – President Trump tweeted today in reference to Schiff: "Arrest for Treason?"
In his Sept. 26 opening statement at a congressional hearing with Department of National Intelligence Director Joseph Maguire, Chariman Schiff presented his version of the Trump-Ukraine phone call, painting the president as a Mafioso-type thug.
"And what is the president's response – well it reads like a classic organized crime shake down," said Schiff…
MORE
.
—————————————————————————————
.
Federal Judge Rules Catholic Adoption Agency Can Refuse LGBT Parents – Epoch Times
In a victory for religious freedom, a federal judge in Michigan ruled a Catholic adoption agency that contracts with the state will be allowed to refuse to handle adoption requests that would place children with LGBTQ couples.
The judge pointedly noted that in opposing the agency, the state's attorney general engaged in a "targeted attack" on the agency's "sincerely held religious belief."
The ruling came Sept. 26 in a case cited as Buck v. Gordon, which involved Lansing-based St. Vincent Catholic Charities, along with Chad and Melissa Buck, parents of five children with special needs, and Shamber Flore, a former foster child.
St. Vincent has stated that "as a Catholic organization, [it] cannot provide a written recommendation to the State evaluating and endorsing a family situation that would conflict with [its] religious beliefs." This means it can't endorse adoption for "unmarried or LGBTQ couples consistent with its Catholic mission."…
MORE
.
—————————————————————————————
.
Antifa Terrorists Harass Elderly Woman With A Walker Outside People's Party Of Canada Event, Scream 'Nazi Scum' At Her – Post Millennial
.

.
In a shocking display, Antifa protestors blocked and bullied a senior woman with a walker while outside of tonight's Maxime Bernier and David Rubin People's Party event in Hamilton, Ontario.
In the video, three masked Antifa members are seen screaming "Nazi scum off our streets!" at a senior woman trying to get by at a crosswalk in a walker. The three Antifa members then block the woman's way as she tried to maneuver past them prompting a man to come and try to intervene.
In the end, the Antifa members persist screaming at the woman refusing to let her pass. The violent far-left group alongside Anti-Hate Canada's Evan Balgord attempted to get the Hamilton PPC rally cancelled…
MORE
.
—————————————————————————————
.
Democrat-Controlled Los Angeles Paid $1.3 Billion In Taxpayer Money To Illegal Aliens Via Welfare – Daily Wire
No wonder Los Angeles can't handle its homeless problem. Los Angeles County paid nearly $1.3 billion in welfare money during 2015 and 2016 to families of illegal aliens. That number amounts to one-quarter of the total spent on the county's entire needy population, according to Fox News.
In 2015, more than 58,000 families received $602 million in benefits. The next year, some 64,000 families received $675 million.
The sanctuary county of Los Angeles draws foreigners who enter the United States illegally and now has the largest concentration of any county ​in the nation, according to a study from the Migration Policy Institute. ​Illegal aliens in the county are allowed to receive welfare and food stamp benefits.
Robert Rector, a Heritage Foundation senior fellow who studies poverty and illegal immigration, told Fox the costs represent "the tip of the iceberg."…
MORE
.
—————————————————————————————
.
New Video Of Vile Racist Justin Trudeau In Blackface Emerges – Daily Caller
.

.
A new video of Canadian Prime Minister Justin Trudeau in blackface has emerged Saturday. The video apparently depicts the same scene of Trudeau dancing and mugging for the camera that was captured in an earlier low-quality video of Trudeau. The latest video was featured in a story by The Post Millennial.
The Liberal Party confirmed the validity of the earlier video. The Toronto Star reported Saturday that the video is from a 1995 whitewater rafting excursion taken by Trudeau and friends. The imagery released Saturday clearly shows that Trudeau has blackened not just his face but his arms and legs as well.
The shots of Trudeau are part of a longer video that includes scenes of a party white water rafting…
MORE
.
—————————————————————————————
.
Lying Sacagawea: Elizabeth Warren Claimed Her Parents Had To Elope Because Of Mother's Native American Ancestry – Big League Politics
Elizabeth Warren claimed her parents had to elope because of her grandparent's concerns over her mother's supposed Native American ancestry while running for Senate in 2010.
Warren has made elaborate claims of Native American ancestry for years, claiming to be as such in law school applications and other professional documents when she potentially stood to benefit from such an ethnic identity.
Her critics doubted the veracity of such claims, and were largely vindicated when Warren released a DNA test that indicated she had 1/1024 Native American ancestry.
Warren apparently initially believed that such a minuscule relation to Native American people was enough to identify as one, a misconception that was corrected when the official Cherokee Nation Secretary of State, Chuck Hoskins Jr, released a statement rebuking her use of Native American identity as a political prop…
MORE
.
—————————————————————————————
.
Leftist Insanity Update: New Yorkers Now Face Up To $250,000 In Fines For Using Terms Like 'Illegal Alien', Threatening To Call ICE – Fox News
.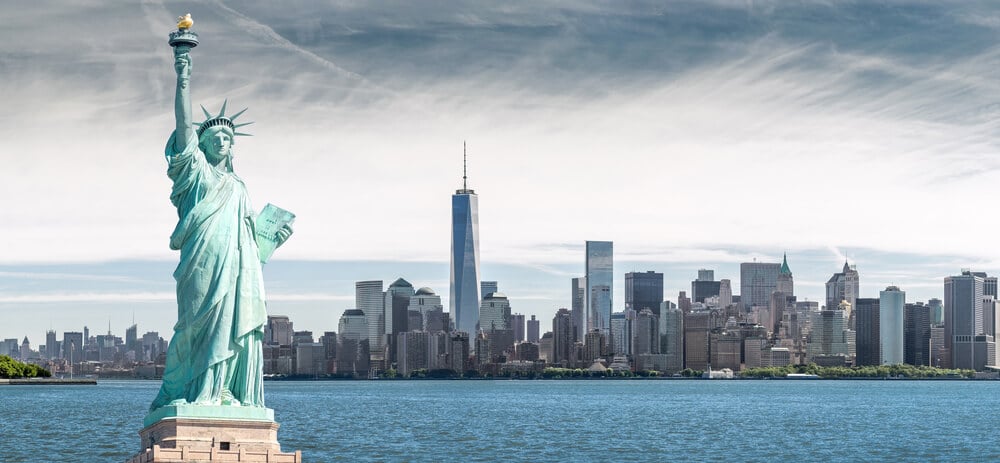 .
New York City's Commission on Human Rights announced on Thursday that residents could face up to $250,000 in fines if they use terms such as "illegal alien… with intent to demean, humiliate or harass a person."
"Hate has no place here," a tweet from the City of New York read. The city's announcement ticked off a list of offensive ways to address immigrants – including threatening to call Immigration and Customs Enforcement (ICE), or harassing someone for their "limited English proficiency."
"Threatening to call ICE when motivated by discrimination, derogatory use of the term 'illegal alien,' and discrimination based on limited English proficiency are unlawful discriminatory treatment under the NYC Human Rights Law," the announcement read…
MORE
.
—————————————————————————————
.
Portable Toilet Explodes With Woman Inside, Killing Her Instantly – Crime Online
A Florida woman is dead after a portable toilet exploded while she was inside. Authorities are trying to figure out who she is and what happened to make the toilet explode.
CBS 47 reports that the incident occurred at the 500 Block Horseshoe Road in St. Augustine, at around 7 a.m. on Saturday morning. Witnesses said that the "porta-potty" was sitting in front of a residence undergoing construction work. The homeowner said no work was scheduled to be done on that morning.
Authorities are still working to determine the woman's identity. She was burned too severely to make an identification, the Florida Times-Union reports, but a medical examiner determined that the victim was likely a white female.
St. Johns Sheriff's Office spokesman Chuck Mulligan said that they have yet to receive any missing person reports recently about a woman in the area.
"At this time, we have not received an missing persons reports that may coincide with this incident…
MORE
.
—————————————————————————————
.
Ukrainian Prosecutor Testified Under Oath That Gropey Joe Got Him Fired To Stop Investigation Into Firm Of Biden's Loser Son – Big League Politics
.

.
It was revealed on Thursday that former Ukrainian Prosecutor General Viktor Shokin once testified under oath that he was fired from his position at the behest of Vice President Joe Biden for investigating Burisma Holdings and the gas company's relationship with Biden's son, Hunter.
Journalist John Solomon at The Hill obtained a sworn affidavit containing Shokin's witness statement that was prepared for European court. In the document, Shokin claims he was told that the reason he was fired was due to Biden's objections to his investigation over Burisma.
"The truth is that I was forced out because I was leading a wide-ranging corruption probe into Burisma Holdings, a natural gas firm active in Ukraine and Joe Biden's son, Hunter Biden, was a member of the Board of Directors," Shokin testified…
MORE
.
—————————————————————————————
.
Impeachment Depravity: 'Inquiry' Proves Democrats Know They Can't Win – Mark Ellis
Depravity: the state of being morally bad, or an action that is morally bad.
Impeachment depravity: a campaign by Democrat politicos intended to excite the extremist Democrat base and simulate impeachment without the requirement of any grounds for impeachment nor any substantive steps that might trigger real impeachment proceedings.
That's where we stand in the wake of the fake whistleblower scandal and House Speaker Nancy Pelosi's empty impeachment inquiry threat, although new developments break minute by minute.
The day Pelosi leveled her toothless threat, Mike Huckabee, guesting on The Story with Martha MacCallum, spoke for millions of loyal Trump supporters when he challenged Democrats to get real and put impeachment to a floor vote.
"Pull the rope, let's get this engine started," said the former Arkansas governor.
They won't pull the rope, because they haven't got the goods, never have had, and they know it…
MORE
.
—————————————————————————————
.
Congress Greenlights Sale Of F-35 Fleet To Poland; Warsaw Officials Seek Lower Price – Zero Hedge
.

.
Polish Defense Minister Mariusz Blaszczak celebrated in a public statement on Friday Congressional approval of the sale of 32 new F-35 fighter jets to Poland. "The U.S. Congress has approved selling 32 new fifth-generation F-35 jets to Poland," Blaszczak wrote on Twitter.
"This is one of the last steps prior to signing the contract, but this is not the end of our work yet. We will be conducting negotiations firmly in order to secure the best price," the minister added.
The initial contract is worth $6.5 billion, however Poland has said it will begin negotiations to bring the price tag significantly lower, perhaps closer to what Belgium recently paid for the same number of F-35s – just over $4 billion…
MORE
.
—————————————————————————————
.
Acting ICE Director: ICE Removed More Than 145,000 Criminal Aliens Last Year, Including 10,000 Gang Members – CNS
Immigration and Customs Enforcement (ICE) made more than 105,000 criminal arrests last year and removed more than 145,000 criminal aliens, "to include the arrests of nearly 10,000 gang members and the removal of another 6,000," acting ICE Director Matt Albence said Thursday.
Speaking to reporters at the White House, Albence warned about the dangers of sanctuary cities, calling it a "public safety matter."
"We are here today to help the public understand the human cost of sanctuary laws and policies, which ban and prevent local law enforcement agencies from working with ICE to include even the simple sharing of information about criminals already in their custody. Laws and policies like these make us all less safe plain and simple," he said.
Albence said that 70 percent of ICE arrests are made at local jails and state prisons nationwide, "but we used to make more, and we used to get more criminals off the street before sanctuary laws and policies prevented us from doing so."…
MORE
.
—————————————————————————————
.
Doh! Did You Know There's A Treaty Between The USA And Ukraine Regarding Cooperation For Prosecuting Crimes? – DC Whispers
.

.
My goodness. It was passed when Joe Biden was a member of the U.S. Senate and then signed by then-President Bill Clinton. A comprehensive treaty agreement that allows cooperation between both the United States and Ukraine in the investigation and prosecution of crimes.
It appears President Trump was following the law to the letter when it comes to unearthing the long-standing corruption that has swirled in Ukraine and allegedly involves powerful Democrats like Joe Biden and others.
"To the Senate of the United States: With a view to receiving the advice and consent of the Senate to ratification, I transmit herewith the Treaty Between the United States of America and Ukraine on Mutual Legal Assistance in Criminal Matters…
MORE
.
—————————————————————————————
.
Senate Confirms Eugene Scalia As Secretary Of Labor – Epoch Times
The Senate on Sept. 26 confirmed Eugene Scalia as the secretary of Labor, replacing Alex Acosta. Acosta resigned in July amid criticism of his role earlier in his career handling a probe into Jeffrey Epstein.
The Senate voted 53-44 to confirm Scalia, 56, the son of late Supreme Court Justice Antonin Scalia. All Republicans present voted for Scalia's confirmation while all Democrats voted against it.
In a statement, Sen. Chuck Grassley (R-Iowa) said: "After a productive, in-person conversation with him, and an exchange of letters, I feel confident in his ability to lead the Department of Labor with integrity and a service-oriented mindset. His confirmation today is well-deserved."
"Mr. Scalia has proven time and time again to be an expert in labor, employment, and regulatory law…