.
Creepy Joe Says Racism A 'White Man's Problem'; Will Not Promise Black Running Mate – Breitbart
Joe Biden claimed racism is institutional in America on Tuesday, but would not commit wholeheartedly to picking a person of color as his running mate if he were to win the Democrat presidential nomination.
Biden, who has faced scrutiny over his ties to avowed segregationists and opposition to school busing, told a group of reporters that racism is an institutional "white man's problem visited on people of color" within the United States.
"White folks are the reason we have institutional racism," the former vice president said. "There has always been racism in America. White supremacists have always existed, they still exist."
Biden, who leads his fellow 2020 Democrats substantially among black voters, claimed that President Donald Trump had only furthered those divisions by using rhetoric that appeals "to the worst damn instincts of human nature."…
MORE
.
—————————————————————————————
.
9th Circus Court Of Schlemiels Rules Idaho Taxpayers Must Finance Convicted Child Molester's Sex Change Operation – Daily Caller
.

.
A federal appeals court has ruled that Idaho must pay for a transgender inmate's surgery.
31-year-old Adree Edmo is a convicted sex offender who is scheduled to be released from jail in July 2021. The sex offender was diagnosed with gender dysmorphia in 2012, identifies as a woman, and is currently housed in a men's prison, according to CBS News. Edmo was convicted for sexual abuse of a child under 16, according to Heavy.
"I am relieved and grateful the court recognized my right to necessary medical treatment, and that I will get the surgery I need," Edmo said in a statement released by the National Center for Lesbian Rights. "I hope my case helps the State of Idaho understand that they can't deny medical care to transgender people."…
MORE
.
—————————————————————————————
.
Epstein's Accusers Testify In Court In Wake Of His Death – Epoch Times
Dozens of Jeffrey Epstein's accusers—many allegedly abused when they were teenagers—testified in a Manhattan courtroom on Aug. 27 after federal prosecutors asked the judge to formally dismiss their case against the now-deceased financier.
The accusers, speaking one after another often through tears and trembling voices, testified about their reactions to Epstein's suicide and spoke about how they first met the man. Many described how their lives were turned into a spiral of disarray and suffering after they were sexually abused by Epstein, who prosecutors say exploited and abused dozens of minor girls at his different residences.
Sixteen women testified in person to the court; some gave their names, others preferred to remain anonymous. Lawyers also read statements from seven other women who couldn't, or didn't want to speak publicly.
The hearing, which lasted for more than two hours, was a dramatic scene that occurred just weeks after Epstein killed himself in his cell…
MORE
.
—————————————————————————————
.
Rape-ademic: 5th Illegal Alien Arrested On Rape Charges This Month In Montgomery County, MD – Daily Caller
.

.
An El Salvadorian national was recently charged with rape in Montgomery County, Maryland, making him the fifth illegal immigrant to be arrested for sexual assault in the county in just the last month.
Nelson Reyes-Medrano, 46, was charged and arrested for rape earlier this month following allegations that he crawled into the bed of a 16-year-old girl and raped her at knifepoint, according to a police report.
Reyes-Medrano held a knife to the young girl's throat and ordered her to undress. When the victim did not do so quickly enough, he tore off her clothes and proceeded to rape her, the police report says…
MORE
.
—————————————————————————————
.
Left-Wing Activist Judge Temporarily Blocks 8-Week Abortion Law In Missouri – The Hill
A federal judge on Tuesday temporarily blocked a Missouri law banning abortions after eight weeks, one of the most restrictive proposals nationwide. The law, which included no exceptions for rape and incest, was signed by Gov. Mike Parson (R) in May and was set to take effect Wednesday.
Critics of the measure, such as the American Civil Liberties Union (ACLU) and Planned Parenthood, who filed the challenge, noted that many women do not know they are pregnant at eight weeks and that the law functioned as an outright abortion ban.
"The various sections specifying prohibitions on abortions at various weeks prior to viability cannot be allowed to go into effect on August 28, as scheduled," U.S. District Judge Howard Sachs, a Carter appointee, wrote in an 11-page opinion.
Similar laws in Mississippi and Kentucky have been blocked by the courts this year. State legislatures and governors are passing abortion restrictions in an attempt to get the Supreme Court to revisit Roe v. Wade…
MORE
.
—————————————————————————————
.
Ilhan Omar Accused Of Having Affair With Married Man, Funneling Campaign Money To Him – Daily Wire
.

.
Rep. Ilhan Omar (D-MN) was accused of having an affair with a married man, whom she allegedly funneled large sums of money to through her campaign, in divorce documents filed this week.
"Dr. Beth Jordan Mynett says her cheating spouse, Tim Mynett, told her in April that he was having an affair with the Somali-born U.S. representative and that he even made a 'shocking declaration of love' for the Minnesota congresswoman before he ditched her, alleges the filing, submitted in DC Superior Court on Tuesday," The New York Post reported.
Court documents reviewed by the Post said that Tim Mynett, 38, and Jordan Mynett, 55, "physically separated on or about April 7, 2019, when Defendant told Plaintiff that he was romantically involved with and in love with another woman, Ilhan Omar."…
MORE
.
—————————————————————————————
.
African 'Migrant' Raped 74-Year-Old Nursing Home Patient In Texas – USIACR
A Kenyan man in Texas, has been jailed for life after being found guilty of aggravated sexual assault on an elderly and disabled person.
On Thursday, Anthony Mamboleo Nyakeo was found guilty beyond reasonable doubt by a Dallas court for sexually assaulting the said 74-year-old woman, who was under his care. Nyakeo reportedly took advantage of the fact that the woman could not move or speak, to commit the heinous act.
During the trial, the court was told that the suspect went ahead and committed the revolting act, despite having full knowledge that the woman could not consent to sex or resist his advances because of her mental condition.
"She could not speak, feed herself or use the bathroom on her own as she wore a diaper and relied on staff," Jordan Rolfe, the lead prosecutor told the court. Rolfe told the court that every male member of the facility was asked to submit to DNA tests…
MORE
.
—————————————————————————————
.
Mum Sends Her Two Children Into A Panic When She Pretends To Chop Her Finger In Half While Making Dinner – Daily Mail
.

.
A prankster mum sent her children into a flat spin when she pretended to cut off her finger while chopping carrots. Felicity Kane captured the elaborate trick on her phone as part of a series of pranks called 'taking revenge on my kids.'
Kane is seen at the start of the video making a severed 'finger' out of a carrot and then smearing the chopping board with fake blood.
In the one-minute clip, that has generated more than 41 million views on TikTok and more than 1.8 million likes and 705,000 re-tweets on Twitter, Kane is seen setting the scene and shows the camera duct tape and fake blood. She then shapes the carrot to resemble the top half of one of her fingers…
MORE
.
—————————————————————————————
.
English Professor Who Tried To Sick Rage-Mob On Olice Garden Claims It's Not Her Fault, She Was Hacked – Twitchy
Helpful hint, folks. If you ever tweet something as fake (and stupid) as this English professor did about Olive Garden in an attempt to create another rage mob and boycott JUST APOLOGIZE when you get found out.
Don't play the, 'SOMEONE HACKED MY ACCOUNT' card because nobody will believe you and worse yet, they'll likely make fun of you.
She's being threatened by MAGAS on here… oh the humanity! C'mon, she's the real victim here folks, not the people whose jobs could have been impacted because she got a bee in her bonnet to play #Resist on Twitter.
Attacked by MAGAS sounds like a horror movie that's so awful it's awesome.
Oooh, MAGAS are not going to win here. She will not be shut down because people find her dangerous, even though she was hacked. OH WAIT, she is saying a MAGA was so intimidated by her that they hacked her account… RIGHT…
MORE
.
—————————————————————————————
.
Annual Amazon Farmland Burn Sets Records For International Outrage – Washington Times
.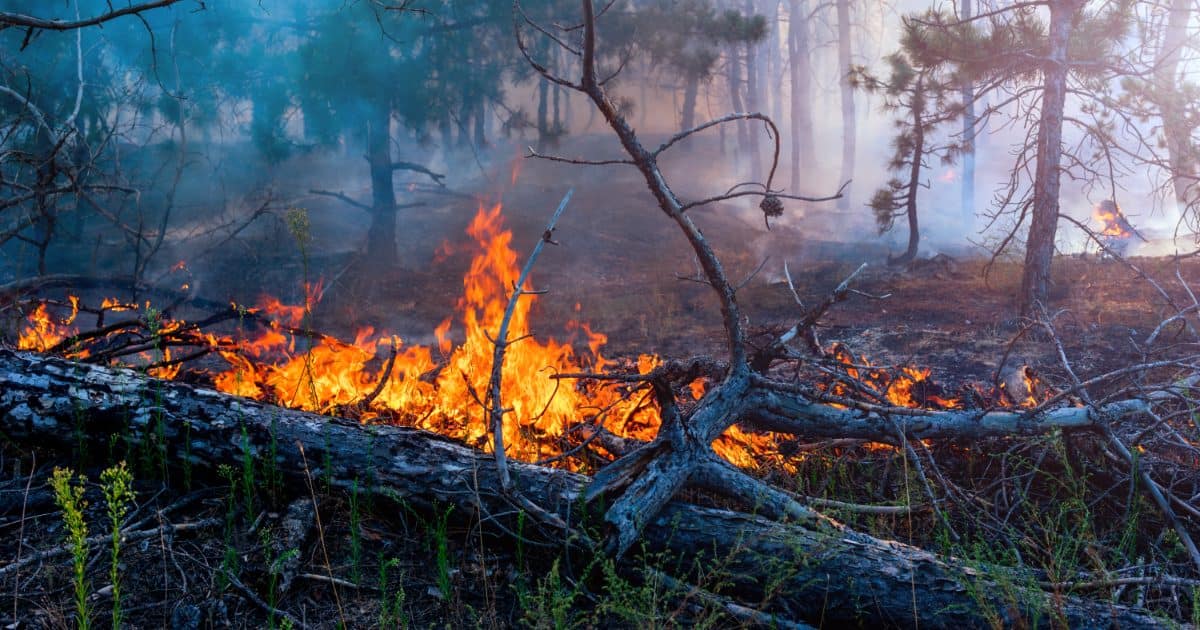 .
Every year, farmers in the Amazon set fires to clear agricultural land during the dry season starting in August, but this year may be a record-setter, not for the number of fires, but for the global outrage.
The G-7 nations pledged Monday about $40 million to help fight fires in the Amazon rainforest in response to the outcry from celebrities, media outlets and leaders like French President Emmanuel Macron, who said the blazes represented an "international crisis."
Climate scientist Roy Spencer had another term for the fires: "normal agriculture."
"I think the media focus on this is misplaced and exaggerated, as is virtually every weather-related story that appears these days," said Mr. Spencer, a former NASA scientist…
MORE
.
—————————————————————————————
.
Prince Andrew Ready To 'Talk To FBI' About Pedo Pal Jeffrey Epstein – News Punch
Prince Andrew is now "willing" to squeal about pedophile billionaire pal Jeffrey Epstein to the FBI, according to reports.
Buckingham Palace aides say the Duke of York is willing to help authorities on both sides of the Atlantic if asked, saying: "Members of the Royal Family would always co-operate with the police in an appropriate way."
The Duke has come under increasing scrutiny recently over his friendship with the child sex trafficker. Last week, it was revealed that Prince Andrew spent nearly a week in Jeffrey Epstein's home two years after he had served a prison sentence for having sex with a child.
Dailymail.co.uk reports: Last week it emerged that the Metropolitan Police had decided not to investigate claims first made in 2015 that the prince had sex with a 17-year-old victim of the paedophile financier, who committed suicide earlier this month awaiting trial on sex trafficking charges…
MORE
.
—————————————————————————————
.
Rape-Mania: 4th Illegal This Month Arrested In Super-Wealthy Sanctuary County – WorldNetDaily
.

.
At least four illegal aliens have been arrested this month on rape charges in Maryland's Montgomery County, which has declared itself a "sanctuary" for illegal aliens from federal immigration enforcement.
Blaze Media reported Kevin Mendoza, 26, a Honduran national, was arrested Aug. 16 charged with first-degree rape and attempted murder earlier this week in the Washington suburb of Silver Spring.
The county police department said in a press release that detectives concluded the victim was attacked in the parking lot of her apartment building. The suspect grabbed her from behind, threw her down, began strangling her, struck her multiple times in the face and head with a closed fist and then raped her, police said.
MORE
.
—————————————————————————————
.
Johnson & Johnson Ordered To Pay $572 Million For Fueling Oklahoma Opioid Crisis – Daily Caller
An Oklahoma judge ruled Monday that Johnson & Johnson must pay $572 million to the state of Oklahoma for the company's part in fueling the opioid crisis.
District Judge Thad Balkman called the opioid crisis an "imminent danger and menace," ruling against Johnson & Johnson in the first trial in the United States against the company, according to CNBC. The trial began May 28, and Johnson & Johnson was the only remaining defendant.
"The state meant its burden that the defendants Janssen and Johnson & Johnson's misleading marketing and promotion of opioids created a nuisance as defined by (the law), including a finding that those actions compromised the health and safety of thousands of Oklahomans," Balkman said, according to CNBC. The drugmaker plans to appeal the decision.
Oklahoma Attorney General Mike Hunter said in May that Johnson & Johnson's marketing campaigns downplayed the negative effects of opioids and overly highlighted their positive effects…
MORE
.
—————————————————————————————
.
Monmouth Poll: Creepy Joe Plunges 13 Points Into 3-Way Tie With Crazy Bernie And Fauxcahontas – MarketWatch
.

.
Joe Biden lost ground in a new national poll and is virtually tied for first place with Bernie Sanders and Elizabeth Warren as Democrats compete for their party's presidential nomination.
A Monmouth University poll released Monday showed Biden with 19% support among registered Democrats or Democratic-leaning voters. That's a drop of 13 points from Monmouth's prior survey, in June, and puts the former vice president just a point behind Sens. Sanders and Warren. Other Democrats, like Sen. Kamala Harris, didn't make it into double digits.
Biden still enjoys first place among the Democrats running in an average of polls from RealClearPolitcs…
MORE
.
—————————————————————————————
.
China Announces It Seeks 'Calm' End To Trade War, As Asian Markets Tank And Yuan Hits 11-Year Flatline – Fox News
China signaled Monday it is now seeking a "calm" end to its ongoing trade war with the U.S. and President Trump voiced optimism about a deal, as Asian markets crumbled and China's currency plummeted to an 11-year low following the latest tariffs on $550 billion in Chinese goods announced last Friday by the Trump administration.
"I think we're going to have a deal," Trump told reporters.
Trump said Monday that officials from China called U.S. officials and expressed interest to "get back to the table," The Wall Street Journal reported. He called the discussions a "very positive development."
"They want to make a deal. That's a great thing," he said.
News of the possible opening in negotiations came shortly after Trump threatened to declare a national emergency that would result in American businesses freezing their relationships with China. Trump's tariff barrage on Friday was a response to China imposing its own retaliatory tariffs on $75 billion in U.S. goods…
MORE
.
—————————————————————————————
.
Joe Arpaio To Run For Maricopa County sheriff In 2020 – The Hill
.

.
Joe Arpaio announced Sunday night that he plans to run for sheriff of Maricopa County in 2020 after losing his most recent reelection bid. Arpaio served as the county's sheriff for 1993 until 2016, with his 24 years in office making him the longest-serving sheriff in the county's history.
"The last four years have proven to be a time of lost opportunities to continue the kind of tough policing this county needs," Arpaio wrote in a statement posted on Twitter. "Once back in office, I will use my position to restore pride to our law enforcement ranks, not only here, in the fourth-largest county in America, but across the country."
Arpaio noted that the date of his reelection announcement is the same as when President Trump pardoned him…
MORE
.
—————————————————————————————
.
Obama's Fascist 'Waters Of The United States' EPA Rule Declared Unconstitutional By Court – Big League Politics
Former President Barack Obama's Waters of the United States (WOTUS) Rule abridged state sovereignty and constituted a federal grab of natural resources on an unprecedented scale when it was issued in 2015, but it may be no more following a federal judge's ruling.
U.S. District Judge Lisa Godbey Wood granted a substantial victory to the 10 states that challenged the rule in the courts. Godbey claimed that the rule violated the Administrative Procedure Act and the Clean Water Act and was therefore unconstitutional.
"The court finds that both because of its combination with tributaries and the selection of over-broad geographic limits without showing a significant nexus, the adjacent waters definition in the WOTUS rule is unlawful under Justice Kennedy's Rapanos opinion," Wood wrote.
Wood noted that the rule was issued in direct violation of states' rights, as the Obama administration flagrantly disregarded the constitutional balance of powers…
MORE
.
—————————————————————————————
.
Manhatten: Homeless Black Man Suspected Of Multiple Hate Crimes Against White People Smiles In Court – New York Post
.

.
A homeless man smiled during his arraignment Sunday morning on a series of "hate crime" attacks this month on random Manhattan pedestrians. Todd Lyons, 33, had been free on two previous assaults in The Bronx and Manhattan when cops suspect he committed as many as seven new attacks; all the victims in the new attacks are white.
He appeared happy as he learned he'd been charged with felony and misdemeanor assault for three of those latest attacks.
Law enforcement sources have told The Post that Lyons used his fists, or random found objects – including a brick and wood from a broken chair – to strike his victims, sometimes knocking them to the ground and leaving them bloody…
MORE
.
—————————————————————————————
.
Past Sex Offenders Participate In Children's 'Drag Queen Story Time' At Local Libraries – Epoch Times
Over the past year, the Austin Public Library in Texas has allowed a sex offender to read to children during "Drag Queen Story Time," a pro-family organization has learned. This is the latest development in a series of related findings this year.
At least three sex offenders have been exposed in Texas after having participated in "Drag Queen Story Time" – programs that seek to teach children about gender fluidity and give them queer role models through reading events in public libraries.
David Richardson, known as "Miss Kitty Litter," was arrested for prostitution in 1996, Mass Resistance, a pro-family organization based in Massachusetts, reported.
After the group exposed the criminal record on Aug. 8, Austin's LGBT Committee passed a resolution seeking to protect the story hour and the creation of more programs like it. Drag queens are men who dress up in women's clothes while often wearing exaggerated makeup, usually for entertainment purposes…
MORE
.
—————————————————————————————
.
U.S., Japan Agree In Principle On Trade Deal Worth 'Billions And Billions' – Washington Times
.

.
The U.S. and Japan have agreed in principle on a trade deal worth "billions and billions of dollars," President Trump said Sunday. Mr. Trump said parties will likely sign the deal around the the United Nations General Assembly in September.
Japan will buy up America's corn surplus as part of the deal, according to the president. "We've been working on a deal with Japan for a long time," Mr. Trump said in an impromptu session with Japanese Prime Minister Shinzo Abe at the Group of Seven summit in France.
Mr. Abe welcomed Mr. Trump to Tokyo earlier this year as a special guest during the ascension of a new emperor to the Chrysanthemum Throne. His decision to fete the U.S. leader appeared to pay off, as Mr. Trump delayed thorny decisions on trade until after mid-summer elections in Japan…
MORE
.
—————————————————————————————
.
NASA Investigates The First Allegation Of Criminal Activity In Space: Astronaut Is Accused Of Accessing Her Wife's Bank Account From The International Space Station During Their Messy Divorce – Daily Mail
NASA is looking into claims that an astronaut accessed her estranged wife's bank account from space during a six-month stint on the International Space Station.
Decorated astronaut and US Army lieutenant colonel Anne McClain has been accused of improperly gaining access to Summer Worden's online bank account using NASA computers, the New York Times reported.
McClain allegedly accessed the bank account as part of a 'highly calculated and manipulated campaign' to obtain custody of Worden's son, who she had given birth to about a year before the couple got married.
Worden, a former Air Force intelligence officer, brought a complaint against McClain with the Federal Trade Commission, claiming that McClain had committed identity theft, even though none of Worden's funds had been tampered with…