.
Mercedes Spies On Drivers By Secretly Installing Tracking Devices In Cars And Passing Information To Bailiffs – The Sun
Mercedes has sparked a privacy row by admitting it spies on drivers with tracking devices covertly installed in its cars. The secret sensors, fitted to all new and used motors sold by the firm's dealers, pinpoint the vehicle's exact location.
The firm sold more than 170,000 new cars in Britain alone last year. Mercedes will not say how long it has used the sensors. And it insists they are only activated in "extreme circumstances" – when finance customers have defaulted on their payments.
But it admits sharing car owner information and vehicle location details with third-party bailiffs and recovery firms who repossess the cars.
Ex-Cabinet minister David Davis today called for the Government to investigate. He added: "This is not the first time big business has behaved like Big Brother – but it's rare to be quite as deceitful as this.
"I have to question whether it is even legal to pass on information to other people such as bailiffs…
MORE
.
—————————————————————————————
.
Trump Administration Seeks To Terminate Flores Settlement Limiting Detention Of Migrant Families – Daily Caller
.

.
The Trump administration is seeking to terminate the Flores settlement, an immigration-related court order that prevents most migrant family units from being held in detention centers for more than 20 days, the Daily Caller has learned.
Eliminating the Flores settlement would allow the U.S. government to hold migrant children and their families indefinitely while they await court proceedings.
The 1997 Flores v. Reno decision by the Supreme Court laid out specific conditions under which unaccompanied migrant children could be held in detention, and was later expanded to place time restrictions on the detention of migrant children accompanied by family members…
MORE
.
—————————————————————————————
.
Drunk Florida Man Steals Walmart Mobility Scooter, Is Nabbed By Police When He Stops At Convenience Store To Recharge Battery – Angle News
A tipsy 59-year-old man was arrested for allegedly stealing a mobility scooter from Walmart and driving it about a mile away until the batter ran out. John Davis was taken into custody Saturday night just before 11pm after police found him attempting to recharge the scooter at a gas station.
According to a police report, Davis boosted the ride from the Walmart on Bay Pines Boulevard in St Petersburg, which is about 20 miles from his home in Palmetto. He then drove the $1,500 scooter 'off of Walmart property and continued riding it approximately one mile' away from the store.
Walmart employees notified authorities who later found Davis trying to recharge the scooter at a Wawa gas station. When officers questioned Davis, he reportedly told them that he was riding a stolen vehicle.
In his mugshot, Davis appears to have been injured at some point during the day. He's seen with one bloodshot eye with bruising under it…
MORE
.
—————————————————————————————
.
Judicial Watch: Federal Court Orders Hearing On Documents Tying Bruce Ohr To Fusion GPS – Judicial Watch
.

.
Judicial Watch announced today that a hearing was ordered to be held in federal court Wednesday, August 21, 2019, in a case regarding records about top Justice Department official Bruce Ohr and his wife Nellie Ohr's involvement in the Trump dossier authored by Christopher Steele (Judicial Watch v. U.S. Department of Justice (No. 1:18-cv-00490)).
This is in regards to a December 7, 2018, FOIA request seeking:
* All records of contact or communication, including but not limited to emails, text messages, and instant chats between Bruce Ohr and any of the following individuals/entities: former British intelligence officer Christopher Steele; owner of Fusion GPS Glenn Simpson; and any other employees or representatives of Fusion GPS…
MORE
.
—————————————————————————————
.
Illegal Immigrant Rape Suspect Released From Maryland Jail, Violating Detainer Policy, ICE Says – Fox News
An illegal immigrant accused of rape was released from a Maryland jail three days after being arrested – despite a request from Immigration and Customs Enforcement to keep the man in custody, according to federal officials.
Rodrigo Castro-Montejo, a Salvadoran national in the country illegally, was arrested Aug. 10 on charges of second-degree rape and second-degree assault. The 25-year-old allegedly assaulted a female friend after a night of heavy drinking, according to court documents obtained by FOX5.
During the investigation, police said they monitored the woman while she was at a local hospital. At one point she conversed with Castro-Montejo via text message and he allegedly admitted to the assault.
The woman reportedly asked Castro-Montejo in the messages if he stopped at touching her or went further and engaged in sexual intercourse…
MORE
.
—————————————————————————————
.
Chinese Company To Launch Mass Sale Of Cloned Cats After Recreating Its First Kitten – Daily Star
.

.
A Chinese company has announced it is planning a mass sale of cloned cats to the general public. Sinogene, China's first biotech company to create cloned pets, is planning to sell the cats for around £29,000. It is planning to target bereaved pet owners who have lost their feline.
The announcement comes after a scientist from the company cloned their first kitten named Garlic, born a month ago at the company's laboratory in Beijing. Sinogene only revealed its existence this week after the animal got stronger.
The original cat, which supplied the cells for cloning, and Garlic are identical in appearance but have different temperaments, memories and personalities…
MORE
.
—————————————————————————————
.
Trump Calls For A Big Fed Rate Cut, Again Criticizes Central Bank Chairman – Wall Street Journal
President Trump on Monday called for the Federal Reserve to sharply cut interest rates and again criticized the central bank's chairman for a "horrendous lack of vision," while reiterating his belief that the U.S. economy is strong.
The president said in a pair of tweets Monday morning that the Fed should cut its benchmark interest rate by at least a full percentage point and resume its crisis-era program of buying bonds to lower long-term borrowing costs. Such moves would typically be considered only when the economy faces serious peril, which Fed officials don't believe to be the case.
White House officials have said in recent days that they don't believe the U.S. is headed toward a slowdown.
Larry Kudlow, the director of the National Economic Council, said Sunday that there were no signs of a recession and that the White House is considering tax cuts aimed at the middle class, which Mr. Trump floated before the 2018 midterms but didn't ultimately pursue…
MORE
.
—————————————————————————————
.
Trump Administration Plans Big Cuts In International Spending, Including African Abortion Funding – CBN
.

.
A senior Trump administration official tells CBN News that the White House plans to cut abortion funding in West Africa as part of their goal to drastically cut America's international foreign aid around the world.
Specifically, the blueprint would no longer provide 'voluntary family planning money' to the countries of Sierra Leone, Niger, Burkina Faso, and Benin.
"The President himself has stated that there is a lot of fat in the foreign assistance we provide," according to the senior official. "While there are many great programs we support around the world, taxpayer dollars should not be spent on 'voluntary family planning' in Africa – which could include abortion…
MORE
.
—————————————————————————————
.
Fake Cop Arrested After Pulling Over Real Detectives, Police Say – Law & Crime
Don't you hate it when you're pretending to be a cop, and you pull over real ones? Then these guys have the nerve to confront you. Outrageous!
Valiery Portlock, 25, is charged first-degree criminal impersonation of an office, second-degree reckless endangerment, unlawful fleeing from a police officer, and other traffic violations, in Nassau County, New York, according to Newsday.
The defendant, a resident of the hamlet of Hicksville, was driving a Nissan Sentra at about 11 a.m., cops said. He attempted to pull over an unmarked van by using an air horn and emergency lights, officers said. Surprise, surprise, there were electronic squad detectives inside. That van stopped, and the real police approach him with their shields, cops said.
Portlock is accused of making a less-than-graceful escape. He swerved onto oncoming traffic, and entered the Long Island Expressway at 85 mph, officers said. Highway patrol officers arrested him, cops said…
MORE
.
—————————————————————————————
.
Elizabeth Warren Scrubs Website Of Native American DNA Results – Daily Caller
.

.
Democratic Massachusetts Sen. Elizabeth Warren has removed sections of her campaign website that had disputed claims about her heritage, including the results of a DNA test that showed she had scant traces of Native American ancestry.
Until Sunday, Warren's website included a video of the Democrat receiving the results of the genetic test, which showed that she had between 1/64th and 1/1024th Native American ancestry. Warren initially touted the results as a vindication of her claims throughout her academic career that she has Cherokee ancestry.
In April 1986, Warren listed herself as "Native American" on a Texas state bar registration form…
MORE
.
—————————————————————————————
.
Illegal Alien Convicted Of Sexually Abusing 7-Year-Old, 3 DUIs, Reentered U.S. And Lived Near Nursery School – CNS
An illegal alien who was convicted in 2007 of sexually abusing a 7-year-old girl, who also had three convictions for driving under the influence, was removed from the country in 2013, but then reentered the United States in 2015 and was found in 2019 – after a traffic stop – to be living near "a community swimming pool, elementary school, middle school, high school and nursery school."
"Martin Mejia Ramos aka Ricardo Morales Rodriguez and Martin Jose Romes-Ramirez pleaded guilty May 10, 2019, to illegally re-entering the United States following an aggravated felony conviction," said a statement from the Office of the U.S. Attorney for the Southern District of Texas.
"At the hearing, the court heard that in 2007, Ramos was convicted in Los Angeles, California, for continuous sexual abuse and lewd act upon a child," said the statement. "He was ordered to serve six years in prison and required to register as a sex offender for life. He was removed from the country in 2013.
"In that case, Ramos had engaged in more than three sexual acts with a seven-year-old…
MORE
.
—————————————————————————————
.
AG Barr Removes Federal Prisons Chief In Wake Of Epstein Death – Breitbart
.

.
U.S. Attorney General William Barr on Monday removed Hugh Hurwitz, the acting director of the federal Bureau of Prisons, a little over one week after alleged child sex trafficker Jeffrey Epstein died in a New York City prison.
Hurwitz, who has been in his role since May 2018, has been reassigned in the Bureau of Prisons as the assistant director of department's Reentry Services Division. Barr named Kathleen Hawk Sawyer, the prison agency's director from 1992 until 2003, to replace Hurwitz.
"I am confident Dr. Hawk Sawyer and Dr. Kane will lead BOP with the competence, skill, and resourcefulness they have embodied throughout their government careers," the nation's chief legal officer said…
MORE
.
—————————————————————————————
.
New Report Shows Leprosy On The Rise In Democrat-Controlled Los Angeles County – Gateway Pundit
Ahh, the joys of open borders and Democrat leadership. California is not just a public toilet but now there is evidence that leprosy is on the rise in Los Angeles County.
Barack Obama changed U.S. law in 2016 and allowed immigrants with blistering STDs and leprosy to migrate to the U.S.
Medscape reported:
Leprosy, also known as Hansen's disease, is rarely seen in the United States, but cases continue to emerge in Los Angeles County, a new report says.

"Hansen's disease still exists, and we need to educate medical students and physicians," coauthor Dr. Maria Teresa Ochoa from Keck Medical Center of the University of Southern California, Los Angeles, told Reuters Health by email.

Dr. Ochoa and colleagues identified 187 patients with the disease in a review of medical records from their leprosy clinic spanning 1973 to 2018…
MORE
.
—————————————————————————————
.
Dick Cheney Set To Headline Trump 2020 fundraiser In Wyoming – Fox News
.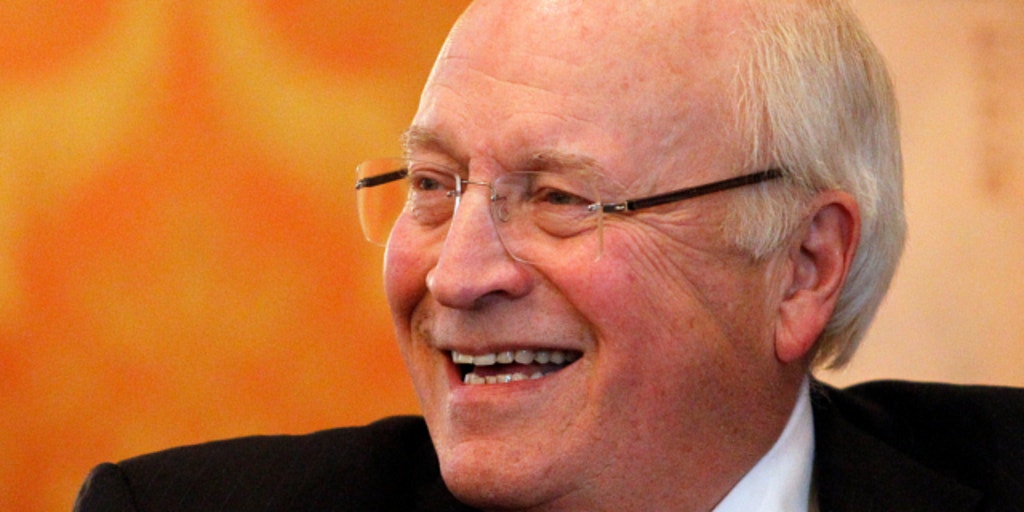 .
When U.S. Rep. Liz Cheney appears Monday at a fundraiser for President Trump's 2020 reelection campaign in her home state of Wyoming, she'll be joined by someone else who knows his way around Washington.
Former Vice President Dick Cheney, the congresswoman's father, is set to headline the luncheon event in Jackson, the Washington Post reported Saturday.
Also set to appear are presidential advisers Ivanka Trump and Jared Kushner, and White House Chief of Staff Mick Mulvaney – although they are listed as "special guests" because of federal rules prohibiting administration officials from campaigning, the Post reported…
MORE
.
—————————————————————————————
.
Sanctuary County Sheriff Ignored ICE Detainer, Released Illegal Alien Charged With Rape – USIACR
A North Carolina sheriff has been accused by U.S. Immigration and Customs Enforcement officials of ignoring an ICE detainer in the case of an illegal immigrant who was captured this month – two months after he was released on bond in a rape case.
"By releasing a previously deported alien facing serious criminal charges, Mecklenburg County chose to release a serious public safety threat onto the streets of Charlotte where he was free to potentially harm others for nearly two months until his capture by ICE," the agency officials said Friday.
Charlotte police arrested Oscar Pacheco-Leonardo June 14 on rape and indecent liberties with a minor charges. Online records show Pacheco-Leonardo was accused of having sex with a child under the age of 13. He was due back in court in October.
ICE said it issued a detainer the next day but it wasn't honored and the 33-year-old Honduran national was released June 16 by the Mecklenburg County Sheriff's Office…
MORE
.
—————————————————————————————
.
Hong Kong Demonstration Draws Crowd Of More Than 1.7 Million Against Government Orders – Daily Caller
.

.
Hong Kong protest organizer Civil Human Rights Front estimates more than 1.7 million people gathered in the rain Sunday for the city's 11th consecutive week of demonstrations.
Government officials told protesters to stay in Victoria Park, but the large, pro-democracy crowd eventually took to the streets to protest an extradition bill that would allow suspected criminals in Hong Kong to be tried in China, the South China Morning Post reported.
"The most important thing currently is to restore social order as soon as possible," a government spokesman said, according to SCMP. "When everything is calm, the government will conduct a sincere dialogue with the public to repair strains and rebuild social harmony."…
MORE
.
—————————————————————————————
.
Planned Parenthood Set To Lose $60 Million In Annual Funds On Monday, Following Trump Administration Rule Change – Big League Politics
The Trump administration is cracking down on Planned Parenthood, the federally-subsidized abortion provider that has killed and dismembered millions of babies nationwide,by denying them the annual funds they have come to rely upon from the taxpayer.
Planned Parenthood is set to lose as much as $60 million in annual funding from the federal government, as a new rule from the Trump administration is set to go into effect. They announced they intend to withdraw from the Title X program, as those funds are now denied to family-planning entities that provide abortions.
The 9th US Circuit Court of Appeals in San Francisco still has a chance to overturn the rules, as Planned Parenthood and their allies have filed a lawsuit to overturn Trump's decision. However, the panel of judges had previously ruled to allow the Trump administration to move forward with the rule change.
If the 9th District stops the Trump administration, the legal battle will likely not end there…
MORE
.
—————————————————————————————
.
Huge! …Mueller Team Lied! Attorney For Joseph Mifsud Confirms He Is Western Intelligence Operative And Not A Russian Operative – Gateway Pundit
.

.
Investigative reporter John Solomon from The Hill joined Maria Bartiromo on Sunday Morning Futures this morning. The two discussed John Solomon's latest interview with CIA operative Joseph Mifsud's attorneys.
According to Mr. Mifsud's attorneys their client was working for the CIA and was NOT a Russian operative as reported by the Mueller witch hunt team of liars.
Maria Bartiromo: We know that there were informants thrown at certain Trump campaign people, like George Papadopoulos. George Papadopoulos was on this show and he told me directly on this show that Mifsud was the guy they wanted him to meet in Italy… That is the individual who told him that Russia has emails on Hillary Clinton…
MORE
.
—————————————————————————————
.
Violent Antifa Protests Break Out In Portland, Oregon – Breitbart
Violent Antifa protests are breaking out in Portland, Oregon, following the pre-planned "End of Domestic Terrorism" event taking place in the city.
City officials have been preparing for the potential of dueling clashes, with the police force at the ready and additional agencies on standby.
According to journalist and editor of Quillette, Andy Ngo, – who warned that Saturday's events had the potential to be a "powder keg" – things are already taking a violent turn.
One of Ngo's videos shows protesters attacking a bus, appearing to attempt to pull people out of the vehicle. Another video shows a man who was allegedly maced and beaten by Antifa assailants.
"He was knocked unconscious to the ground. His partner or spouse was trying to protect him as mob still surrounded them. No police," Ngo claimed…
MORE
.
—————————————————————————————
.
Idaho Pilot Becomes First Woman To Fly F-35 Jet For Marine Corps – Fox News
.

.
A commercial helicopter pilot from Idaho has become the first woman in the Marine Corps to fly an F-35 fighter jet, a supersonic stealth aircraft. Marine Capt. Anneliese Satz, a 29-year-old Boise native, completed her training program this past June at South Carolina's Air Station Beaufort, the Marine Corps announced last week. Satz's training lasted four years, taking her to bases in Florida, Texas and Mississippi.
"The first flight in an F-35 is by yourself," Satz said. "The syllabus thoroughly prepares you for that first time you take off and for every flight after that, it's an exhilarating experience."
Now, with over 300 flight hours under her belt, Satz is set to pilot the F-35B Lightning II as part of Marine Fighter Attack Squadron 121, the Green Knights, in Iwakuni, Japan…
MORE
.
—————————————————————————————
.
PetroChina Suspends Venezuelan Oil Imports In Huge Blow To Maduro – Zero Hedge
Even if China continues to thwart US sanctions on Iran, in the case of Venezuela Trump appears to be gaining the upper hand.
Bloomberg reported Friday that China National Petroleum Corp. (parent company of oil giant PetroChina Ltd) – the country's biggest energy company – is for the first time in over a decade backing away from Vezenuelan crude, canceling shipments in August:
China National Petroleum Corp. has canceled plans to load about 5 million barrels worth of Venezuelan oil onto ships this month in the aftermath of the latest executive order by President Donald Trump, according to people with knowledge of the situation who asked not to be identified discussing proprietary information.
Beijing is seeking to reduce its exposure to the risk of Washington's sanctions, even as it grapples with the US on other fronts…