.
Lindsey Graham Forcibly Passes Asylum Bill After DemoNazis Stall For Seven Weeks – Daily Caller
.

.
In one of the last days leading up the August recess, the Senate Judiciary Committee got into a heated clash over a controversial asylum bill. Chairman of the Senate Judiciary Committee, Senator Lindsey Graham from South Carolina, refused to delay the bill any longer, after accusing Democrats of withholding a vote for 7 weeks.
The bill, known as the Secure and Protect Act, requires that asylum seekers from Central America apply for asylum outside of the United States before applying here. Graham's bill also extended the time that migrant families must be kept in detention centers from 20 days to 100 days, in order to help avoid immigration fraud.
The bill will ensure that unaccompanied children migrating from Central America be sent back to their home country after a screening…
MORE
.
—————————————————————————————
.
Report: Spanish Biologist Working On 'Human-Monkey Hybrids' In China – Breitbart
If there is one thing science fiction has taught us, it is that nothing bad can possibly come from making monkeys more like human beings. The controversy surrounding a Chinese laboratory creating human-monkey hybrids with the help of a Spanish biologist based in California is therefore puzzling. What could go wrong?
Technology Review reported on Thursday, citing major Spanish newspaper El País, that biologist Juan Carlos Izpisua Belmonte, who presently works out of the Salk Institute in California, is working with Chinese scientists to create "human-animal chimeras" composed of human cells injected into monkey embryos.
The term chimera comes from Greek mythology, which teaches us that nothing bad ever happens when mankind usurps the power of the gods.
The chimera concept is actually a hot ticket in biology at the moment. The idea is to infuse highly adaptable human stem cells into animal embryos…
MORE
.
—————————————————————————————
.
President Trump Announces Deal To Expand U.S. Beef Exports To Europe – Fox Business
.

.
President Trump announced a deal on Friday that will boost U.S. beef sales to Europe, days after he levied another round of tariffs on China in the prolonged trade war.
Under the agreement to open up European markets, U.S. beef exports to the 28-member European Union will increase by 46 percent within one year. Over the next seven years, the president said during an Oval Office announcement, beef exports will increase by 90 percent.
"We love our farmers and ranchers," he said. "With this announcement, we take one more step in giving them the level playing field they've been looking forward to for many years."
Overall, duty-free beef exports will increase to $420 million from $150 million, the president said – a 150 percent increase…
MORE
.
—————————————————————————————
.
Convicted Child Molester Beaten By Another Inmate, Drowned In Jail Toilet – KRON4
A 43-year-old man who is already serving a life sentence for murder has been arrested in the death of a cellmate at a Florida jail. The Florida Times-Union reports Paul Dixon was re-booked on a new murder charge following the fatal beating on Tuesday.
Authorities say Dixon had been brought to the Duval County Jail from another facility for court proceedings in a new sentencing hearing. He's serving 25 years for a 1993 murder that occurred when he was 17. New state laws require re-sentencing for juveniles given life terms.
The beating happened in a cell where inmates are held while awaiting transport to prison or while they're back for hearings.
Local news reports say Dixon drowned Ramirez in the jail's cell toilet. Ramirez's official cause of death has yet to be determined by a medical examiner. It's likely that due to the violent nature of both men's crimes, they would have been housed in the upper levels of the facility…
MORE
.
—————————————————————————————
.
Oakland Athletics Sign Fan Who Threw 96 MPH During Stadium's Pitch-Speed Challenge – Daily Caller
.

.
A viral social media video where a man threw a baseball 96 mph at an in-stadium pitching challenge, ended in glory when Nathan Patterson signed a minor league contract with the Oakland Athletics following his amazing performance.
In street clothes and without warming up, Patterson threw several pitches at a Coors Field speed challenge booth at a Colorado Rockies game. A couple weeks later, Patterson signed with the American League team. The Athletics, who were obviously impressed with the film, decided 17 days after the video was posted to give the guy a shot.
You have to hand it to Patterson for deciding to enter the challenge and getting some great video to share on Twitter…
MORE
.
—————————————————————————————
.
Mom Kills Two Young Daughters Because They 'Got In The Way' Of Her Sex Life – Crime Online
A mother in Britain was sentenced to at least 32 years behind bars this week for murdering her two daughters who she blamed for interfering with her sex life.
Louise Porton, 23, suffocated Lexi Draper, 3, on January 15, 2018, and weeks later, 17-month-old Scarlett Vaughan died a similar death at the hands of her mother. The Independent reported that Porton was heard laughing and using FaceTime with a man at a funeral home two days before Vaughan's death.
An inspection of Porton's phone uncovered previous searches for"five weird things that happen when you die" and a question about how long it takes a dead body to "go cold up to the shoulder." Jurors learned that both girls had injuries consistent with suffocation – with Vaughan showing signs of neck tissue bleeding that suggested her neck was compressed, according to the news outlet.
According to the BBC, the judge told the court that Porton had "no medical history or mental disorder that goes any way to explaining what happened in this case."…
MORE
.
—————————————————————————————
.
Police Chief: Non-Homeless, Non-Handicapped Abilene Man Making $1,000/Weekend Panhandling – KTXS
.

.
An Abilene man – who appears to be homeless and handicap – is making a good living by panhandling on weekends, according to the police chief.
Chief Stan Standridge said the man panhandles every Saturday and Sunday at the intersection of Hwy 83/84 and FM 707. He sits in a wheelchair and the police department has gotten calls from people concerned about the man thinking he's homeless.
Standridge said the department's homeless outreach team has been in contact with the man. They learned he is not homeless.
Standridge said the man lives in a home in south Abilene. He is also not wheelchair-bound, according to Standridge…
MORE
.
—————————————————————————————
.
Judge Blocks New York From Turning Over Trump Tax Returns To Congress – Daily Caller
A federal judge blocked New York state from turning over President Donald Trump's tax returns to Congress Thursday.
The order from Judge Carl Nichols, a Trump appointee, came in agreement to a proposal from the state that would allow it to challenge Nichols' jurisdiction over the issue, Politico reported Thursday. The order will block any House Ways and Means Committee requests for the tax returns via the New York law until the jurisdictional dispute is resolved.
The Trump administration filed a lawsuit July 23 arguing New York violated the president's constitutional rights when it passed a law earlier in July that would give the majority Democrat House Ways and Means Committee access to the president's state tax returns, according to Reuters.
Nichols said during a D.C. court hearing Wednesday that "Mr. Trump cannot suffer any harm" until the issue is resolved…
MORE
.
—————————————————————————————
.
California Removes Arrest Reports From Kamala Years – Washington Free Beacon
.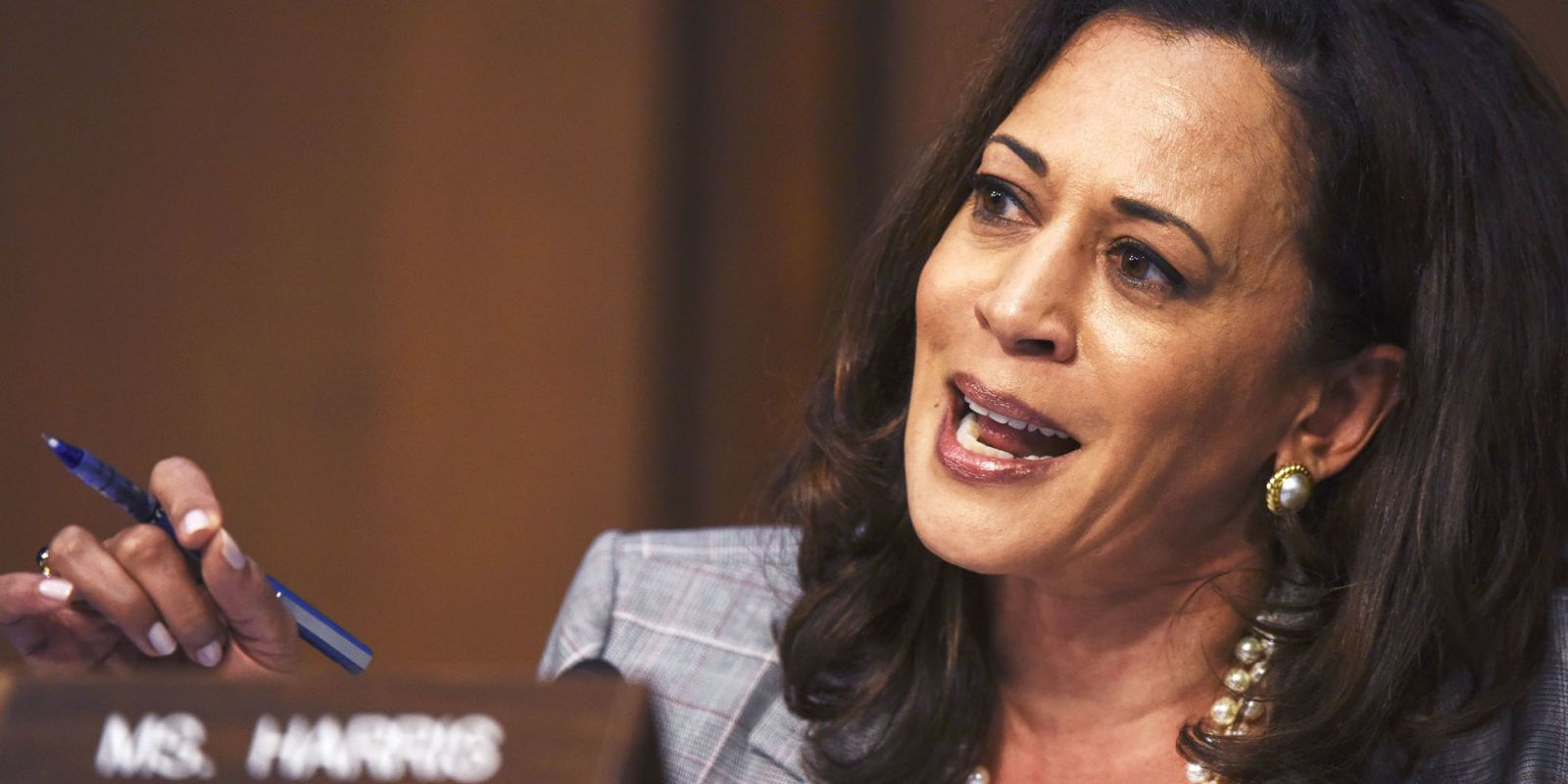 .
A redesign of the California Department of Corrections and Rehabilitation website will make it harder for voters to inspect Sen. Kamala Harris's controversial record as the state's top cop. The department removed public access to a number of reports on incarceration in the state, including when presidential candidate Kamala Harris (D.) was California's attorney general.
Twice a year, the CDCR releases information about the number of new individuals incarcerated in the California prison system as part of its "Offender Data Points" series.' These reports provide important information on demographics, sentence length, offense type, and other figures relevant to criminal justice and incarceration.
Until recently, these reports were publicly available at the CDCR's website…
MORE
.
—————————————————————————————
.
UK "Up To Its Neck" In RussiaGate Affair; Secret Texts Reveal British Role In Trump Coup Effort – Zero Hedge
While hysteria raged about possible Russian "interference" in the 2016 U.S. election, British intelligence officials were secretly playing a "key role" in helping instigate investigations into Donald Trump, secret texts have shown.
"Turns out it was Britain that was the foreign country interfering in American affairs," former MP George Galloway told RT, speaking about the new revelations published by the Guardian about early British involvement in the 'Russiagate' investigation.
The Guardian reported on texts between former deputy FBI director Andrew McCabe and Jeremy Fleming, his then counterpart at MI5, who now heads GCHQ. The two men met in 2016 to discuss "our strange situation" – an apparent reference to Russia's alleged interference in U.S. domestic politics.
British intelligence "appears to have played a key role in the early stages," the report said…
MORE
.
—————————————————————————————
.
Plane Makes Emergency Landing On Road And Gets 'Pulled Over' By Police – The National
.

.
A small plane landed on a busy stretch of road in Washington state, stunning drivers and prompted a state patrol officer to turn around and "pull the pilot over".
The Washington State Patrol said the single-propeller KR2 aircraft landed on Thursday on a street in Parkland, south of Tacoma.
Dashcam footage by a state trooper saw the plane come down overhead. The officer turned around and saw the plane swerving along the road on landing before it safely stopped at traffic lights. The officer got out of his car and knocked on the plane's door.
Trooper Johnna Batiste said the plane suffered a fuel system malfunction which caused the aircraft to stall. Police helped the pilot push the plane into a car park, Mr Batiste said…
MORE
.
—————————————————————————————
.
Authorities Were Alarmed By 'Temple' On Epstein's 'Pedophile Island' – Daily Caller
A bizarre gold-domed, blue and white-striped building on Jeffrey Epstein's private island in the U.S. Virgin Islands differed significantly from plans submitted to local authorities.
The structure, referred to informally as a "temple," was not built even remotely like the music pavilion plans submitted to the U.S. Virgin Islands Department of Planning and Resources, NBC reported Thursday. Flanked by gold-painted statues, the mysterious building has inspired conspiracy theories.
The New York financier Jeffrey Epstein, was arrested last month for sex trafficking of minors, owned two islands, Little St. James and Big St. James, both located in the U.S. Virgin Islands. Locals preferred the name "Pedophile Island," according to the Associated Press, and they told Vanity Fair that Epstein repeatedly brought girls to the island who "couldn't have been over 16."
At least one alleged victim, Virginia Roberts Giuffre, has claimed she was abused on the island while still a minor…
MORE
.
—————————————————————————————
.
Senate Confirms A Slew Of Trump's Lifetime Judicial Nominees While Democrats Are Busy Debating – Daily Wire
.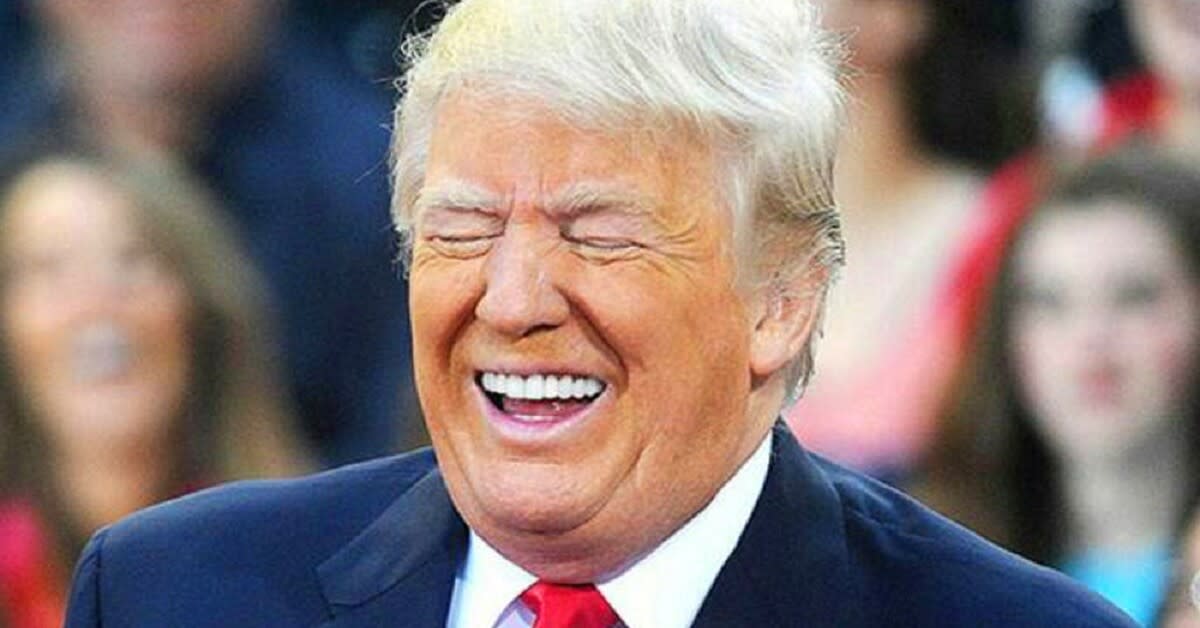 .
The Senate confirmed more than a dozen of President Donald Trump's lifetime judicial nominees during the two days that the country was captivated by the latest 2020 Democratic Party presidential debates.
"For too long, fairly uncontroversial judicial nominees just like these have been held up and delayed by our Democratic colleagues even when the vacancy qualifies as a judicial emergency," Majority Leader Mitch McConnell said on the Senate floor on Wednesday. "Uncontroversial district judges used to be confirmed promptly in big groups by voice vote."
Four federal district court judges were successfully confirmed on Tuesday and another nine were confirmed the following day…
MORE
.
—————————————————————————————
.
ICE Arrests Alleged Human Trafficker On Most Wanted List – American Greatness
Federal agents arrested a fugitive on their most wanted list "for his alleged role in operating a large-scale human trafficking and drug operation out of a Detroit motel." The Detroit Free Press reports that according to an Immigration and Customs Enforcement spokesperson, Darrick Bell, 50, was arrested at an EconoLodge in Michigan.
Bell – also known as Tone or Ghost – was nabbed at the motel on Wednesday with about $12,000 in cash and cocaine, the Detroit Free Press reported. A woman was also arrested.

Bell, a U.S. citizen, escaped arrest on Jan. 12, 2017 when more than 200 law enforcement personnel descended on the Victoria Inn to break up the operation. Women who lived at the motel were allegedly drugged and forced through coercion, threats and isolation to perform commercial sex acts for the financial benefit of Bell and his associates, ICE said.

Bell and five other defendants were charged in a 9-count indictment…
MORE
.
—————————————————————————————
.
Bruce 'Caitlyn' Jenner Is Now In A 'Lesbian' Relationship With Another Transgender And They Want To Have A Baby – Right Scoop
.

.
The complete backwardness of our society is on display in the relationship of Bruce "Caitlyn" Jenner and his new boyfriend who is also a transgender. They are calling it a 'lesbian' relationship and they want to have a baby together so they can both be 'moms':
Glenn Beck
@glennbeck

Two men, who now are living as women, are now living together as a lesbian couple, and want to have a baby through a surrogate and one of them is one of them is 70! Remember when that was the crazy part? Hey 70 is the new 40 and men are the new women. https://t.co/rcse2gN5LO
Caitlyn Jenner is reportedly feeling so broody that she is considering using a surrogate to become a mum at the age of 70…
MORE
.
—————————————————————————————
.
U.S. Indicts Chinese Billionaire Liu Zhongtian For Allegedly Evading $1.8 Billion Of Tariffs – Daily Caller
A U.S. federal grand jury indicted a Chinese billionaire Wednesday for allegedly evading $1.8 billion in tariffs.
Liu Zhongtian, billionaire and former president of Asia's largest aluminum extrusion company – China Zhongwang Holdings Limited – was indicted with other co-defendants for allegedly lying to U.S. Customs and Border Protection to avoid paying $1.8 billion in anti-dumping and countervailing duties imposed in 2011 on certain types of aluminum, according to a press release from the Justice Department.
Prosecutors say Liu and several others conspired to export large amounts of aluminum to Southern California and deceived investors with fraudulent sales to inflate China Zhongwang's value.
"This indictment outlines the unscrupulous and anti-competitive practices of a corrupt businessman who defrauded the United States out of $1.8 billion in tariffs due on Chinese imports," said U.S. Attorney Nick Hanna…
MORE
.
—————————————————————————————
.
Senate Approves Trump-Backed Spending, Debt Limit Bill – Epoch Times
.

.
A bipartisan budget and debt deal has passed the Senate and is heading to the White House for President Donald Trump's signature.
The Senate on Thursday, Aug. 1, passed legislation supported by Trump that would suspend limits on borrowing authority for two years and set government spending at higher levels through September 2021.
By a vote of 67-28, the Senate passed the legislation, which was approved by the House of Representatives last week. The measure would permit the government to resume borrowing to pay all its bills and would set an overall $1.37 trillion limit on agency budgets approved by Congress annually…
MORE
.
—————————————————————————————
.
Comey Avoids DOJ Prosecution On Memo Leak; FISA Abuse Still On The Table – Zero Hedge
Former FBI Director James Comey will avoid prosecution after illegally leaking personal memos in the hopes of instigating the special counsel's investigation into the 2016 US election, as reported yesterday by The Hill's John Solomon and confirmed today by Fox News.
According to Solomon, DOJ Inspector General (IG) Michael Horowitz referred Comey for possible prosecution under laws governing the handling of classified information, however Attorney General William Barr has declined to prosecute – as the DOJ does not believe they have enough evidence of Comey's intent to violate the law.
"Everyone at the DOJ involved in the decision said it wasn't a close call," an official told Fox News. "They all thought this could not be prosecuted."
That said, it's important to note that this decision was the result of a 'carve-out' investigation separate of the IG probe on FISA abuse.
The Conservative Treehouse lays out the situation…
MORE
.
—————————————————————————————
.
Trump Administration Announces Plan Allowing Americans To Buy Lower-Cost Prescription Drugs From Canada – Epoch Times
.

.
The administration of President Donald Trump revealed a plan on July 31 that would let Americans buy lower-cost prescription drugs from Canada. The action plan released by the Department of Health and Human Services (HHS) and the Food and Drug Administration (FDA) included two pathways to get lower-cost drugs to consumers.
One relies on the Federal Food, Drug, and Cosmetic Act to allow people to import drugs from Canada. That was expected to lead to "significant cost savings" for Americans, the FDA said.
"Under this pathway, States, wholesalers, or pharmacists could submit plans for demonstration projects for HHS to review outlining how they would import Health-Canada approved drugs that are in compliance with section 505 of the FD&C Act," the agency stated…
MORE
.
—————————————————————————————
.
Get Woke, Go Broke: Gillette Loses Billions After Sexist And Lecturing #MeToo Razor Ads – Gateway Pundit
In January Proctor & Gamble and Gillette decided to run razor ads trashing men and "toxic" masculinity in a courageous ad campaign. The company decided the best way to promote their product was to attack their customer base.
The new ad highlighted sexist and bullying white males in the United States. Of the 43 abusive males in the ad – 42 were white. 7 of the hero men out of 8 in the ad were black. The ad did not do so well. Many users promised to avoid the product. The ad had 642,000 down votes after its first two days on YouTube.
All that wokeness did not pay off for Gillette and P&G. Gillette lost $8 BILLION in the second quarter.
Reuters reported:
P&G reported a net loss of about $5.24 billion, or $2.12 per share, for the quarter ended June 30, due to an $8 billion non-cash writedown of Gillette…
MORE
.
—————————————————————————————
.
Fed Cuts Interest Rates For First Time Since 2008 – Breitbart
.

.
The Federal Reserve on Wednesday cut its benchmark interest rate for the first time since 2008, moving in a direction urged by President Donald Trump for over a year.
Fed officials voted eight to two Wednesday on the cut, which will bring the federal funds rate to a range between 2.0% and 2.25%, a quarter of a percentage point below the range set in December 2018. The Fed also said it would cease its balance sheet reduction immediately, two months earlier than it had signaled earlier.
"In light of the implications of global developments for the economic outlook as well as muted inflation pressures, the Committee decided to lower the target range for the federal funds rate," the Fed said in a statement released at the conclusion of its two-day meeting…