.
Police Hunt Suspected Serial Killer After Third Woman Found Shot To Death In East St. Louis, Illinois – BNO News
A number of similarities have been found in the murders of three women whose bodies were found near East St. Louis in Illinois, police announced on Tuesday afternoon, prompting fears of a serial killer. All three victims were shot and killed.
The first victim, 49-year-old Sandra Reckmann of Alhambra, was found at about 5 a.m. on July 9 in an area of overgrown vegetation in Washington Park, a village in St. Clair County. Her body was discovered by a driver who called 9-1-1 after nearly running her over.
Less than a day later, at 3:10 a.m. on July 10, the body of a second woman was discovered less than half a mile (800 meters) away, at Thornton Memorial Park. The victim was later identified as 56-year-old Bridgette Williams of Washington Park.
More recently, at 4:48 a.m. on Sunday, a third body was found in overgrown vegetation near the intersection of Jefferson Avenue and Belleview Street in East St. Louis, about 2 miles (3 kilometers) from the other two scenes…
MORE
.
—————————————————————————————
.
Facebook To Pay Record $5 Billion Fine In FTC Settlement – Zero Hedge
.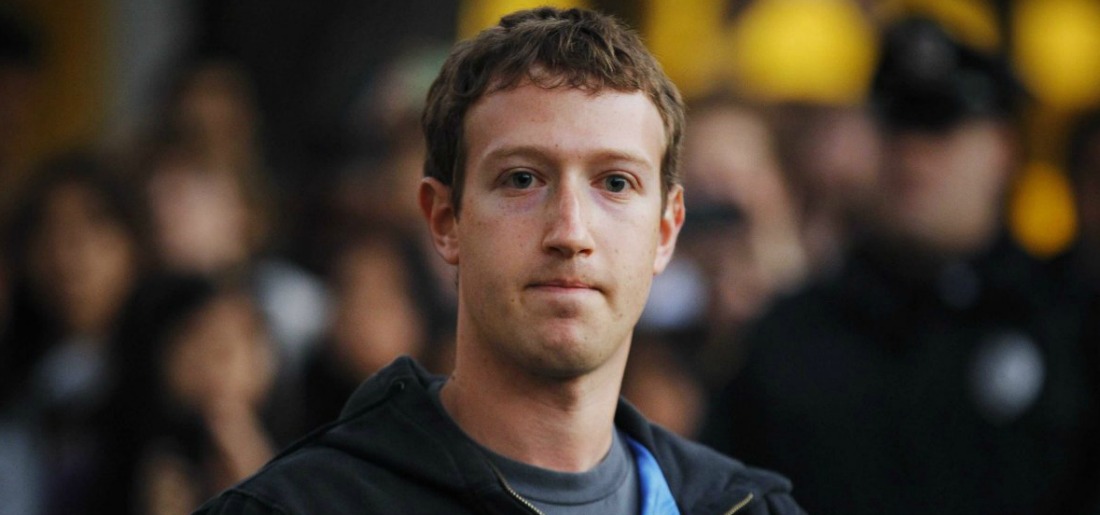 .
As extensively leaked in advance, on Wednesday morning Facebook agreed to pay a record $5 billion fine to resolve a long-running federal investigation that has damaged the company's standing with consumers and clouded its future, and agreed to better police its data-privacy practices,
Under the settlement, Facebook founder and CEO Mark Zuckerberg will be required to certify that the company is in compliance with new privacy strictures, and could be subject to civil and criminal penalties for false certifications.
"The $5 billion penalty against Facebook is the largest ever imposed on any company for violating consumers' privacy and almost 20 times greater than the largest privacy or data security penalty ever imposed worldwide," the Federal Trade Commission said…
MORE
.
—————————————————————————————
.
Twitter Is Enabling A Predator And Silencing The Women Who Stand Up To Him – Daily Wire
The saga of Jessica Yaniv, the transgrender predator who is trying to legally force women to touch his penis, features many creepy twists and turns.
The very fact that Canada is taking his complaint seriously – actually deliberating over the claim that his human rights were somehow violated when female estheticians declined to wax his testicles – is so ludicrous as to seem satirical.
There is a part of me that at first wondered whether Yaniv might be a brilliant and committed satirist, out to expose the inherent absurdity of left-wing gender theory. It turns out, of course, that he is just a repugnant, degenerate creep.
As I wrote yesterday, Yaniv has been surprisingly upfront about his real intentions. He has repeatedly expressed interest in meeting young, menstruating girls in the bathroom, and wondered whether he might have the opportunity to help them with their pads and tampons…
MORE
.
—————————————————————————————
.
Trump DOJ Launches Antitrust Probe Of Big Tech – Courthouse News Service
.

.
The Justice Department announced Tuesday it is launching a wide-ranging antitrust probe into some of the nation's largest tech companies, amid critiques from lawmakers of the power and influence of companies like Facebook and Google.
"Without the discipline of meaningful market-based competition, digital platforms may act in ways that are not responsive to consumer demands," Assistant Attorney General Makan Delrahim, with the Justice Department's Antitrust Division, said in a statement Tuesday. "The department's antitrust review will explore these important issues."
The department said the review will focus on the "competitive conditions" on the internet and will look at "how market-leading online platforms have achieved market power…
MORE
.
—————————————————————————————
.
New Sections Of Trump's Wall Helping Secure Border, Agents Say – Breitbart
Border Patrol agents insist that completed new sections of border barriers are helping them to secure the border and making the agents safer in the process. This comes on the heels of media reports inaccurately asserting that no new barriers have been constructed during the Trump Administration.
Border Patrol Agent Mike Matzke told Breitbart News, "New sections of Trump's wall have been built and anyone claiming that a 30-foot barrier that replaced a 10-foot high sheet metal fence isn't new barrier doesn't know what they are talking about. The old legacy landing mat fence in our sector wasn't effective and really bad people were jumping all day and night."
Agent Matzke spoke with Breitbart News in his role as president of the National Border Patrol Council's Local 2554 in El Centro, California.
"We've had people throw Molotov cocktails over the old landing mat fence and it was dangerous because we couldn't see through it like we can with Trump's new border barrier…
MORE
.
—————————————————————————————
.
Driver Busted With $140 Million In Meth After Crashing Into Cop Car – New York Post
.

.
An Australian man was busted with more than $140 million of meth in his van – after crashing into a police car parked outside a station. Simon Tu, 26, was pulled over Monday morning an hour after his white Toyota HiAce crashed into a police car outside a Sydney station, also damaging a department van next to it, according to police.
After finding him, officers searched his van because he was acting suspiciously, and spotted 13 boxes packed with a total of 602 pounds of meth – with a street value of more than $140 million, according to New South Wales police.
"This would be one of the easiest drug busts the New South Wales Police has ever made – incredible, absolutely incredible," said Detective Chief Inspector Glyn Baker…
MORE
.
—————————————————————————————
.
Knights Of Columbus Dedicate $25 Million To Effort To Aid And Defend Victims Of ISIS – CNS
Carl Anderson, the Supreme Knight of the Knights of Columbus, forcefully denounced ISIS at the Ministerial for Religious Freedom on Wednesday.
Discussing the Knights' efforts to help victims persecuted and displaced by ISIS, Anderson promoted an initiative to have the murderous actions of the terrorist organization officially declared genocide by Congress and detailed his organization's work with the White House and Congress:
"Last year, Vice President Pence announced the Genocide Recovery and Persecution Response Initiative. This is an important step forward for the United States, and we are grateful for his leadership and that of the White House, the State Department and USAID on this issue.

"We are also pleased that our organization has been able to provide important input to this and the previous administration on the response to religious persecution, and has worked successfully for unanimous passage by both houses of Congress on not one, but two bills addressing this genocide and its aftermath."
MORE
.
—————————————————————————————
.
Senate Confirms Mark Esper As Secretary Of Defense – Fox News
.

.
The Senate confirmed former Army Lt. Col. Mark Esper as Secretary of Defense Tuesday, making him the first permanent Pentagon boss since James Mattis resigned last December.
Esper, who served 10 years on active duty and 11 years in the National Guard and Army Reserve, was Acting Secretary before his nomination, and Patrick Shanahan had been Acting Secretary prior to that.
The vote was not close, with the Senate confirming Esper by a vote of 90-8. The no votes included 2020 Democratic presidential candidates Cory Booker, Kirsten Gillibrand, Kamala Harris, Amy Klobuchar and Elizabeth Warren…
MORE
.
—————————————————————————————
.
South Bend Cops Warn Of 'Mass Exodus' As Morale Plummets Over Buttigieg's Mishandling Of Shooting – PJ Media
How is he supposed to be able to run a country if he can't manage a small city?
South Bend Mayor Pete Buttigieg has been embroiled in controversy for several weeks after a white policeman shot a black man to death. The officer, Sgt. Ryan O'Neill, shot and killed Eric Logan after he responded to a call of someone breaking into cars.
O'Neill claims that Logan, armed with a knife, advanced on him after repeated orders to stop and was fatally shot. But O'Neill did not turn on his body cam, so, of course, the officer's account of what happened became not only immediately suspect, but O'Neill was tried, convicted, and hung by the South Bend media and black activists.
So how did our new liberal hero – the man who would be president – handle this crisis? He all but called the police department racists.
Fox News:
Buttigieg has claimed he has not taken sides…
MORE
.
—————————————————————————————
.
Leftist Nutbag Ilhan Omar Says America Has A Responsibility To Provide Abortions To Illegal Aliens – Townhall
.

.
Sounds like it's time for another 'show of hands' question for 2020 Democrats on the debate stage: Raise your hand if you agree with Rep. Ilhan Omar that American taxpayers have a responsibility to fund abortions for illegal immigrants.
We know this will not be asked, alas, because CNN has agreed to the DNC's demand of eliminating this question format entirely, following complaints from candidates who found themselves in sticky situations last time out. But that doesn't mean that every candidate can't be asked for on-the-record responses to this emerging policy litmus test:
Ilhan Omar
@IlhanMN

No one should fear receiving medical care because they are undocumented. We must ensure that all people in our country have access to reproductive health care…
MORE
.
—————————————————————————————
.
Trump Reaches Budget Deal With DemoNazis – Epoch Times
President Donald Trump announced on July 22 that the White House has reached a deal with Democratic and Republican leaders on a two-year budget, amounting to an against-the-odds victory for Washington pragmatists seeking to avoid politically dangerous tumult over fiscal deadlines.
"I am pleased to announce that a deal has been struck with Senate Majority Leader Mitch McConnell, Senate Minority Leader Chuck Schumer, Speaker of the House Nancy Pelosi, and House Minority Leader Kevin McCarthy – on a two-year Budget and Debt Ceiling, with no poison pills," Trump wrote on Twitter. "This was a real compromise in order to give another big victory to our Great Military and Vets!"
Aides on both sides of the talks say the deal would restore the government's ability to borrow to pay its bills into the next administration and build upon recent large budget gains for both the Pentagon and domestic agencies.
It would mostly eliminate the risk of a repeat government shutdown this fall…
MORE
.
—————————————————————————————
.
Rep. McClintock To Headline 'Climate Realist' Conference At Trump International Hotel In Washington, D.C. – Washington Times
.

.
Fair weather could arrive in the nation's capital this week, courtesy of The Heartland Institute's 13th International Conference on Climate Change, to be staged at Trump International Hotel on Thursday. Of special note: the host organization is the planet's leading think tank which remains skeptical about human-caused climate crisis.
The one-day event is considered a "climate realist" conference. The keynote speaker is Rep. Tom McClintock, ranking member of the House Natural Resources Subcommittee on Water, Oceans and Wildlife.
The international speaker's roster includes 28 scientists, deep thinkers, policy experts and science gurus who have had the fortitude to step up and challenge the blame-man-first crowd of climate alarmists…
MORE
.
—————————————————————————————
.
Trump Gives ICE New Powers To Crack Down On Illegal Immigration – Daily Wire
The Trump administration has finalized a plan that will allow Immigration and Customs Enforcement (ICE) to rapidly deport illegal aliens by bypassing immigration courts in situations where an illegal alien is unable to prove that they have been present in the United States continuously for at least two years.
"The Department of Homeland Security will publish a notice in the Federal Register Tuesday that aims to use the department's full statutory authority to employ 'expedited removal' to a wider range of undocumented immigrants who cross the border illegally," Politico reported.
NBC News reports that since 2004, "the policy allowed for immigration authorities to use the expedited removal process for unauthorized immigrants caught within 100 miles of a U.S. land border and arrested within 14 days of arrival."
The new notice expands the policy to allow ICE to use the expedited removal process against illegal aliens anywhere in the U.S…
MORE
.
—————————————————————————————
.
Comey's Cyber Spy In White House Stole Classified Material; Is Now Working For CNN – Gateway Pundit
.

.
Yesterday a report was released that corrupt and fired former FBI Director James Comey had a spy in the Trump White House. We know he stole information and shared it with Comey, the question is, did he try to frame the President as well?
As of yesterday we now know that corrupt former FBI Director James Comey had an agent inside the White House reporting back to the FBI about Trump and his aides. It's clear that Comey's spy, Anthony Ferrante, was feeding information that he stole back to Comey. That is what spies do. But what is not yet clear is whether Ferrante, who now works for CNN, attempted to frame the President as well, from within the White House.
In March 2019 CNN reported that their cyber expert Anthony Ferrante was used by Buzzfeed as an expert in the lawsuit against them by Aleksej Gubarev…
MORE
.
—————————————————————————————
.
Trump Threatens To Slap Tariffs And Other Penalties On Guatemala In Immigration Fight – Business Insider
President Donald Trump accused Guatemala of backtracking on an agreement to take in more Central American asylum seekers on Monday, threatening to hit it with tariffs and other punishing measures.
"Guatemala, which has been forming Caravans and sending large numbers of people, some with criminal records, to the United States, has decided to break the deal they had with us on signing a necessary Safe Third Agreement," the president wrote on Twitter. "We were ready to go."
He said the US is now looking at the "BAN, Tariffs, Remittance Fees, or all of the above," without offering any details. The White House and the Guatemalan foreign ministry did not immediately respond to emails requesting comment.
"Guatemala has not been good," Trump added. "Big U.S. taxpayer dollars going to them was cut off by me 9 months ago."…
MORE
.
—————————————————————————————
.
Boris Johnson Wins UK Leadership Race, Will Be Prime Minister – Breitbart
.

.
Former Mayor of London Boris Johnson has won the internal vote to become the new leader of the governing Conservative Party, meaning he is due to become the Prime Minister of the United Kingdom Wednesday afternoon.
Mr Johnson beat rival Jeremy Hunt by 92,153 to 46,656 votes, Conservative party officials revealed Tuesday afternoon from a meeting in Westminster's Queen Elizabeth Hall. The scale of the victory exceeds expectations to some degree, far from the 55-45 vote split suggested Tuesday morning.
Making a brief but characteristically bumbling speech to the assembled party members after the results were announced, Mr Johnson said he would: "Deliver Brexit, unite the country, and defeat Jeremy Corbyn…
MORE
.
—————————————————————————————
.
Trump Administration Looks To Remove Ineligible People From Food Stamp Rolls – Daily Caller
The United States Department of Agriculture proposed Monday eliminating a loophole in food stamp eligibility requirements that would cut 3.1 million people from the program and save $2.5 billion.
Those who receive temporary Assistance for Needy Families (TANF) will no longer be automatically eligible to get food stamps through the Supplemental Nutrition Assistance Program (SNAP) if the rule is enacted, according to the USDA.
"Some states are taking advantage of loopholes that allow people to receive the SNAP benefits who would otherwise not qualify and for which they are not entitled," said USDA Secretary Sonny Perdue, according to Reuters.
The USDA wants to change the current rule in 43 states that make TANF recipients automatically eligible for SNAP benefits. Instead, TANF recipients must apply for SNAP and submit to a review of their assets and income to determine if they are qualified…
MORE
.
—————————————————————————————
.
Ethics Complaint Filed Against Rep. Ilhan Omar; Accused Of Immigration, Tax And Student Loan Fraud – Zero Hedge
.

.
Following an extensive three-year investigation into Rep. Ilhan Omar by investigative journalist David Steinberg, a House ethics complaint has been filed by Judicial Watch calling for a probe into potential crimes committed by Omar and her brother.
According to the complaint, "Substantial, compelling and, to date, unrefuted evidence has been uncovered that Rep. Ilhan Omar may have committed the following crimes in violation of both federal law and Minnesota state law: perjury, immigration fraud, marriage fraud, state and federal tax fraud, and federal student loan fraud."
"The evidence is overwhelming Rep. Omar may have violated the law and House rules. The House of Representatives must urgently investigate and resolve the serious allegations of wrongdoing by Rep. Omar," said Judicial Watch president Tom Fitton…
MORE
.
—————————————————————————————
.
Public Library Deletes Pictures Of Drag Queens Fondling Children At Story Hour – The Federalist
The new trend of hosting "drag queen story hour" at children's libraries has been touted as part of diversification efforts. The practice of librarians bringing drag queens to read to children has come under fire for sexualizing children.
Librarians came to the defense of this programming, touting it as innocent and family oriented, but new photographs have emerged to belie that claim, of children obscenely draped over drag queens in a way that would be obviously disgusting if they were female beauty queens.
Such photos taken at a Drag Queen Story Hour event at St. John's Library in Portland, Oregon circulated on Facebook. Parents complained about the event, showing the photos of children lounging atop of the costumed queens on the floor, grabbing at false breasts, and burying their faces in their bodies.
The library had uploaded the photos to their Flickr feed, but they're not available there anymore…
MORE
.
—————————————————————————————
.
Double-Amputee War Veteran Challenging America-Hating Leftist For Virginia Congressional Seat – Washington Free Beacon
.

.
Double-amputee veteran Rob Jones, a Republican from Middleburg, Virginia, announced Monday he will challenge Rep. Jennifer Wexton (D., Va.) for the congressional seat in Virginia's 10th District.
Nine years ago today, Jones lost both his legs when an improvised explosive device (IED) exploded beneath him in Afghanistan.
"I joined the Marine Corps because I admired the selflessness and courage that Marines exhibited, and I wanted to serve our country like them. When I was injured, I had a choice: I could either accept that my mission was over and coast through life on my disability or I could learn to walk again and find a new way to fulfill my purpose in life," Jones said in a press release…
MORE
.
—————————————————————————————
.
Religion Of Peace Update: Muslim Jihadis Gang-Rape, Torture, Murder 60-Year-Old Christian Virgin – Frontpage
Islamic jihadis recently gang-raped a 60-year-old Christian woman to triumphant cries of "Allahu Akbar!" before stoning her to death.
When no one in her small Christian village saw Susan Grigor (or "Gregory") on July 9, in Idlib, Syria, the worried priest sent parishioners to search for her. They eventually found her mangled and bloodied corpse on the ground of a field adjacent to her home.
The autopsy revealed that Susan had been repeatedly raped and tortured over the course of nine hours before finally being murdered by stoning.
The men responsible for this heinous act are believed to be members of the al-Qaeda-linked jihadi group, al-Nusra (elements of which the Obama administration referred to and supported as "freedom fighters").
Described as a pious Christian and "pillar in her community," Susan had never married and lived her entire life as a virgin (suggesting that violent gang-rape was her first—and last—sexual experience)…
MORE
.
—————————————————————————————
.
President Trump Surprises Newlyweds At MAGA-Themed Wedding In His New Jersey Golf Club – The Hill
.

.
President Trump made a surprise appearance at a wedding reception Saturday night that took place at his New Jersey golf club, prompting the bride, groom and attendees to break into chants of "USA! USA!"
Video circulating on social media Sunday showed Trump walk out to the reception and the bride and groom rush over to join him. The crowd then erupted in the patriotic chant.
Groom P.J. Mongelli later told CNN that Trump showing up at the wedding "was a complete and utter surprise."
He said that he and his then-fiancée Nicole Marie Mongelli sent Trump multiple invitations to attend…
MORE
.
—————————————————————————————
.
Comey Under DOJ Investigation For Misleading Trump While Targeting Him In FBI Probe – Zero Hedge
Former FBI Director James Comey has been under investigation for misleading President Trump – telling him in private that he wasn't the target of an ongoing FBI probe, while refusing to admit to this in public.
According to RealClearInvestigations' Paul Sperry, "Justice Department Inspector General Michael Horowitz will file a report in September which contains evidence that Comey was misleading the president" while conducting an active investigation against him.
Even as he repeatedly assured Trump that he was not a target, the former director was secretly trying to build a conspiracy case against the president, while at times acting as an investigative agent. – RCI
According to two US officials familiar with Horowitz's upcoming report on FBI misconduct, Comey was essentially "running a covert operation" against Trump – which began with a private "defensive briefing" shortly after the inauguration…
MORE
.
—————————————————————————————
.
Hate Hoax: Alleged 'Noose' Found On UMich Campus Turns Out To Be Fishing Knot – Big League Politics
.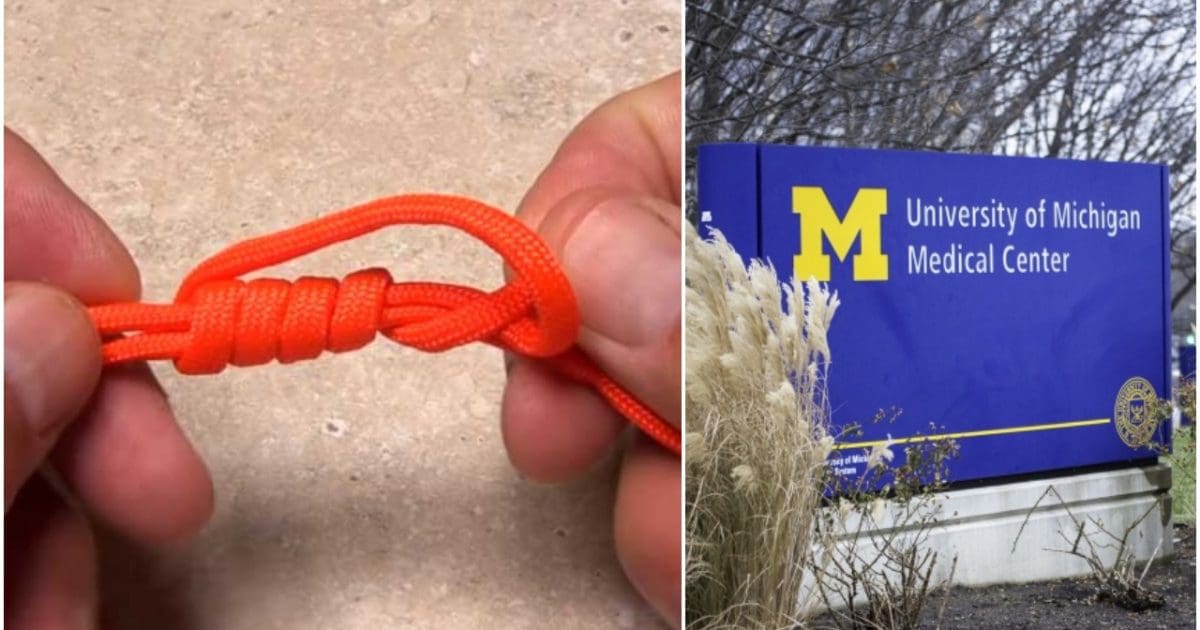 .
Administrators from the University of Michigan, one of the most liberal campuses in all of the United States, claimed that a hate crime occurred last month after a "noose" was found inside of the University Hospital.
After an investigation occurred, it was quickly determined that the so-called noose was actually a practice fishing knot, commonly referred to a "Uni Knot," that an employee was tying during a break from their job.
These types of knots are typically used following surgery for traction. The knot was discovered the next day by a different worker of the hospital, which spurred the latest hate hoax…
MORE
.
—————————————————————————————
.
Man With Lawn Chair Stabs Bank Employee In The Neck With Hypodermic Needle When She Tells Him To Stop Loitering – Crime Online
Authorities in New York City are reportedly still on the lookout for a male suspect they say walked into a bank and stabbed a staff member with a hypodermic needle.
According to the New York Post, a 58-year-old woman was reportedly stabbed as she worked inside the CitiBank location near the intersection of Broadway and 32nd Street on the evening of July 12.
The alleged violent incident was reportedly preceded by the suspect's attempt to open a folding lawn chair in the bank lobby.
Investigators believe the victim confronted the man in an effort to get him to leave, prompting his outburst.
He reportedly fled the scene on foot after stabbing the woman. According to police the victim was able to drive herself to an area hospital for medical treatment. As of the latest updates available, the New York Police Department had not located a suspect…
MORE
.
—————————————————————————————
.
Betcha' Didn't Know: Firearm Homicides Plummeted Over Last 25 Years – Breitbart
.

.
Despite endless gun violence reports put forward by the establishment media, the dirty little secret is firearm homicides have plummeted over the past 25 years. Yet most Americans, particularly Democrats, believe firearm murders have risen period.
Washington Post analysis shows Democrats, followed closely by independents, are more apt to believe firearm murders have increased. And this feeds the Democrat psyche which is already more prone to support an expansion of gun control laws.
But the reality is that the high water mark for firearm murders was 1994 while 2017, the most recent year with complete data on incidents, shows a sharp drop. There were "16,136 [firearm murders] in 1994" but only "10,982" in 2017…
MORE
.
—————————————————————————————
.
Cat Filter Activates During Police Live Stream About Double Murder – Fox News
Police in British Columbia, Canada, issued an apology Friday after a cat filter was mistakenly applied to a live stream of a news conference about a double murder.
When the filter activated, a sergeant with the Royal Canadian Mounted Police suddenly appeared on computer screens with cat ears on her head and whiskers on her face as she spoke to reporters about the slayings of a young couple, the Daily Hive of Vancouver reported.
The cat filter had apparently been on an "automatic setting" and police said Friday on Twitter that they were working to fix the problem – and a video of the news conference was later made available without the filter.
"Yes we are aware and addressing it," the police wrote on Twitter… "Thank you, we will rectify and issue a video shortly."
According to the BBC in Britain, a similar tech glitch occurred in June during a government minister's news conference in Pakistan…
MORE
.
—————————————————————————————
.
UT Austin Wants To Dole Out Aid To Illegal Aliens – Big League Politics
.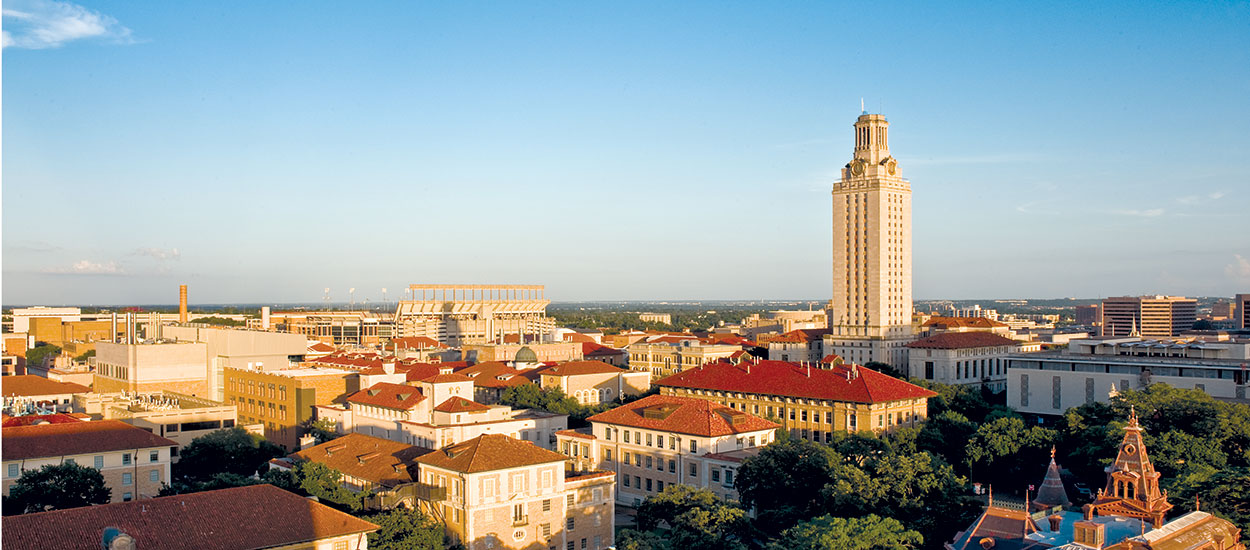 .
The University of Texas at Austin is handing out free tuition, but only to students with families making less than or equal to $65,000. But it doesn't stop there. Non-citizens and illegal aliens get to receive this aid as well. Other students are eligible for financial aid, but they don't receive full coverage.
Early in July, UT Austin unveiled this program, which will go into effect in 2020 and is marketed as an "investment in the future for students."
The university's Board of Regents voted to set up a $160 million endowment through Texas' Permanent University Fund. The endowment will be used to pay for the full tuition cost of nearly 8,600 undergraduates whose households earn no higher than $65,000 per year…
MORE
.
—————————————————————————————
.
Baby Killing In America: Planned Parenthood's Black Genocide – Rick Johnson
Planned Parenthood has fired its director, former emergency room physician Dr. Leana Wen, after only eight months on the job. Wen wanted to make Planned Parenthood more about women's health issues, its stated purpose, and less about abortion. The abortion body parts scandal under her disgraced predecessor, Cecile Richards, decimated fundraising.
Planned Parenthood blamed Wen for attempting to make the organization more palatable to the public in the wake of widespread condemnation and disgust. According to Wen, "The new board leadership has determined that the priority of Planned Parenthood moving forward is to double down on abortion rights advocacy".
They fired her for attempting to move the organization away from political activism to a focus on women's health. She forgot, again in Wen's words, that "Our core mission is providing, protecting and expanding access to abortion and reproductive health care."
Planned Parenthood has a budget of almost $1.5 billion dollars a year…
MORE
.
—————————————————————————————
.
Libs Flip And Attack National Hero Buzz Aldrin For Appearing With U.S. President To Celebrate 50th Anniversary Of Moon Landing – Right Dvoop
.

.
Their insanity is without end. The left's derangement is beyond all proportion, it is past all reckoning. It is madness, unreachable by reason, untempered by perspective, unequivocal in its fanatic devotion.
Basically everything that was said about MAGA (and a lot of it true) in 2016 is 100% true about the left, then and now. Rather than putting their whole unearned faith in a single man, however, they've put their whole vicious hate into destroying anything that man touches, be that touched thing good or bad or indifferent.
Twitchy pointed this latest example out, which is that the liberals on Twitter are lambasting BUZZ DANG ALDRIN for the disgraceful act of being a national hero and participating in a ceremony honoring a great American achievement at America's First Residence…