.
Judge To Slash Planned Parenthood Lawsuit Against Undercover Baby Parts Videos – Breitbart
A federal judge said Wednesday he intends to decisively cut back a lawsuit filed by Planned Parenthood against the undercover citizen journalists who documented the organization's alleged sales of aborted baby body parts for profit.
In what was a surprising victory for the First Amendment rights of the citizen journalists, Judge William Orrick III of U.S. District Court in San Francisco, delivered a tentative ruling, which Center for Medical Progress (CMP), the producer of the videos, said Orrick instructed should be treated as substantially final.
In his ruling, Orrick wrote he was "inclined to exclude from the case all damages that stem from third parties' reactions to the release of the video recordings as impermissible damages barred by the First Amendment absent a defamation claim."
Though the lawsuit will move ahead on September 30, Orrick's ruling cuts Planned Parenthood's claim from over $20 million in damages to less than $100,000…
MORE
.
—————————————————————————————
.
Federal Judge Upholds Trump's Expansion Of Non-ObamaCare Plans – The Hill
.

.
A federal judge on Friday upheld the Trump administration's expansion of health insurance plans that don't meet ObamaCare's coverage requirements. U.S. District Judge Richard Leon in Washington ruled against the insurance companies that sued the administration in an attempt to block the rules.
"Not only is any potential negative impact from the 2018 rule minimal, but its benefits are undeniable," Leon wrote about the regulations. The plans aims to "minimize the harm and expense" for individuals who might otherwise decide not to purchase insurance because of high premiums, Leon added.
The Trump administration issued a regulation last year allowing short-term health care plans to last up to 12 months instead of three…
MORE
.
—————————————————————————————
.
'I Just Made It Up': Florida Dem Admits Lying About Treating Pulse Shooting Victims After Going On Record As Saying 'I Personally Removed 77 Bullets From 32 People' – Daily Mail
A queer Democratic politician who claimed to have treated Pulse nightclub shooting victims admitted to Florida officials that she lied about her service. Elizabeth McCarthy told the Florida Department of Health that she had fabricated claims that she was a cardiologist who had treated victims of the mass shooting on the LGBT destination.
'I lied. It is a false statement. I just made it up,' McCarthy said, according to an affidavit released Wednesday by the Florida Department of Health and obtained by Florida Politics. The department charged her with violating state law under the unlicensed activity statutes.
They are seeking a fine of more than $1,000 and is serving her a cease-and-desist order which would prohibit her from telling anyone else that she is a medical doctor.
Medical Quality Assurance Investigator questioned McCarthy on July 9 and then filed the cease-and-desist order on Wednesday. When asked why she lied, McCarthy reportedly 'apologized' and sai that she was 'portraying a life that wasn't true…
MORE
.
—————————————————————————————
.
Cops Bust Fake Ferrari And Lamborghini Factory In Brazil – Zero hedge
.

.
O Globo, a Brazilian newspaper based in Rio de Janeiro, Brazil, reported on Tuesday that a small factory in the southern state of Santa Catarina was producing fake Ferraris and Lamborghinis for $45,000 to $60,000, a substantial discount versus the retail price of a genuine supercar.
The investigation behind the counterfeit vehicles started when representatives of Ferrari and Lamborghini began to notice pictures of the fake supercars circulating social media contacted the Civil Police of Santa Catarina.
From there, police launched a raid on Monday of the factory where they discovered a father and son team, along with other employees, working on at least eight replicas at the time. The police used flatbed trucks and seized all vehicles inside the facility for evidence…
MORE
.
—————————————————————————————
.
Journalist Travels To Ilhan Omar's Homeland To Prove Somalia Is Beautiful, Debunk 'Stereotypes'; Gets Killed By Islamic Terrorists – Gateway Pundit
Hodan Nalayeh, a Somali-born Canadian journalist traveled to Somalia last week to prove Somalia is "beautiful" and to challenge 'stereotypes' ended up being killed by Islamic terrorists.
Hodan Nalayeh returned to Somalia, the place of her birth, to document the beauty and to tell "uplifting" stories, according to WaPo. Nalayeh often tweeted about Somalia and just last week posted pictures showing how much fun she was having in Kismayo and the neighboring island of Ilisi.
"It's so clean & breathtaking. A perfect place for a day swim with the family," Nalayeh tweeted just two days before she was killed. One of Nalayeh's Twitter followers praised her for "countering the doom narrative propagated by many about Somalia."
On July 12, al-Shabaab terrorists stormed Asasey Hotel in Kismayo. 26 people were killed in the terrorist attack and Hodan Nalayeh, 43, and her husband were among the victims…
MORE
.
—————————————————————————————
.
Documents Reveal Obama State Department Advanced Russian Collusion Hoax Before 2016 Election – PJ Media
.

.
On Thursday, Judicial Watch and The Daily Caller News Foundation released 84 pages of documents revealing that the Obama State Department was central to advancing the Russian collusion hoax narrative prior to the 2016 presidential election.
Included in the documents is "a September 2016 email exchange between then-Assistant Secretary of State Victoria Nuland and Special Coordinator for Libya Jonathan Winer, a close associate of dossier author Christopher Steele, discussing a 'face-to-face' meeting on a 'Russian matter.'"
According to an op-ed Winer wrote for The Washington Post in 2018, also in September 2016, "Steele and I met in Washington and discussed the information now known as the "dossier…
MORE
.
—————————————————————————————
.
Senator Cruz Introduces Measure To Designate Left-Wing Antifa A 'Domestic Terrorist Organization' – CNS
Given the radical, left-wing Antifa group's well-documented history of violence, Sens. Ted Cruz (R-Texas) and Bill Cassidy, M.D. (R-La.) introduced a resolution on July 18 that condemns Antifa's "violent acts" and calls for the designation of the group as a "domestic terrorist organization."
"Antifa is a group of hateful, intolerant radicals who pursue their unhinged agenda through aggressive violence," said Sen. Cruz in a statement. "Time and time again their actions have demonstrated that their only purpose is to inflict harm on those who oppose their views."
"The hate and violence they spread must be stopped, and I am proud to introduce this resolution with Senator Cassidy to properly identify what Antifa are: domestic terrorists," he said.
Sen. Cassidy, a medical doctor, said, "Antifa are terrorists, violent masked bullies who 'fight fascism' with actual fascism, protected by Liberal privilege."
"With bullies, they get their way until someone says no," he added…
MORE
.
—————————————————————————————
.
Socialist Assclown Bernie Sanders Promises Nation's Workers $15-An-Hour Minimum Wage While Paying His Campaign Staff "Poverty Wages" – Fox News
.

.
Presidential candidate Sen. Bernie Sanders has pledged to American workers that he would institute a $15-per-hour minimum wage if he wins the White House in 2020. But unionized workers on Sanders' own campaign say they wish he would start now – by paying a higher wage to them.
According to a report, members of Sanders' staff have been using the senator's own campaign rhetoric against him as they try to wrestle more pay from the self-described democratic socialist.
In a letter to Sanders campaign manager Faiz Shakir, the campaign staffers claim they "cannot be expected to build the largest grassroots organizing program in American history while making poverty wages," the Washington Post reported…
MORE
.
—————————————————————————————
.
Hilarious: Trump Campaign Trolls Leftists; Sells Plastic Straws On Campaign Website – Big League Politics
Pushing back against bizarre and unpopular left wing narrative that paper straws are somehow going to save the planet from global warming, destruction of the ocean, and virtually every other societal ill, President Donald Trump is now selling genuine plastic straws on the campaign website.
California and other Democrat stronghold states are, almost in some sort of coordinated effort, demanding paper straws be used in place of plastic. According to Business Insider, plastic straws have now been banned in the entire state of California, the city of Seattle, and in Starbucks stores and on American Airlines.
This is apparently in a misguided effort to save the oceans and marine life, even though the overwhelming majority of plastic pollution in the ocean comes from China, Indonesia, the Philippines, Vietnam, and Sri Lanka.
Most of the top 20 countries on the list of those who widely mismanage their plastic waste are in Asia, with a smattering of African countries included, along with Brazil…
MORE
.
—————————————————————————————
.
Iran Seizes UK Tanker For "Violating International Regulations" – Zero Hedge
.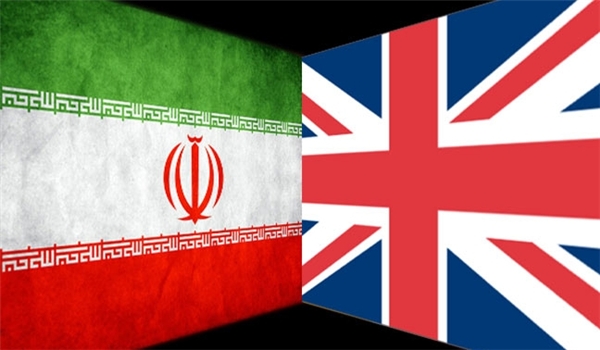 .
A British flagged tanker has been seized by Iran as it was heading toward Saudi Arabia in the Persian Gulf. The vessel has been identified as the 'Stena Impero' which according to public tracking data was expected at the port of Al Jubail in Saudi Arabia; however, on Friday it dramatically veered off course and began sailing directly into Iranian waters.
Iran state media has confirmed the IRGC announced it has "captured a British tanker in the Persian Gulf" because the vessel was "violating international regulations". CNN is reporting that US officials have confirmed Iran captured the British vessel in the Strait of Hormuz.
The UK Defence Journal first reported based on satellite tracking: "The British flagged 'Stena Impero' has taken a very sudden turn into Iranian waters…
MORE
.
—————————————————————————————
.
Trump's EPA Is Cleaning Up Toxic Waste At Record Rates – Daily Caller
President Barack Obama never missed a chance to talk about his environmental record. From his clean power plan to the Paris climate accord to emissions limits on vehicles, he made environmental policy a priority of his administration.
Most of his environmental policy however, centered around his view of carbon dioxide as the most dangerous pollutant the United States produces. Climate change alarmism in the Democratic Party has deep roots, but the rise of a presidential candidate who made it such a major part of his platform, Al Gore, cemented climate change as a Democratic sacrament.
If you disagreed with the Obama administration's prioritization of carbon, but still consider yourself an environmentalist, then you may have an ally in the White House – President Trump himself.
Carbon-centric energy and environmental policy is a black hole. Because of the gravity of the problem according to climate alarmists, the mitigation of climate change overwhelms any other environmental policy…
MORE
.
—————————————————————————————
.
Miss World America Strips Trump Supporter Of Title For Refusing To Wear Hijab, 'Insensitive' Posts – Daily Wire
.

.
Twenty-year-old conservative activist and prominent Trump supporter Kathy Zhu was reportedly stripped of her Miss Michigan crown from the Miss World America Organization over past "insensitive" social media posts and her refusal to try on a hijab at a college event in 2018.
Zhu is a Chinese immigrant who moved to the United States at age five; she became popular in conservative circles for both her support for Donald Trump during the 2016 election and for fighting off students attempting to get her expelled from the University of Central Florida for refusing to try on a hijab – an event that allegedly helped get the conservative stripped of her beauty pageant accomplishments.
According to Newsweek, Zhu was named as an Indiana and Michigan 2019 national finalist earlier this week…
MORE
.
—————————————————————————————
.
Trump To Nominate Son Of Late Supreme Court Justice Antonin Scalia For Labor Secretary – Washington Examiner
President Trump announced that he intends to tap Eugene Scalia, the son of late Supreme Court Justice Antonin Scalia, to lead the Labor Department.
After reports about the pick began to surface Thursday evening, Trump took to Twitter to confirm the news.
"I am pleased to announce that it is my intention to nominate Gene Scalia as the new Secretary of Labor. Gene has led a life of great success in the legal and labor field and is highly respected not only as a lawyer, but as a lawyer with great experience working with labor and everyone else. He will be a great member of an Administration that has done more in the first 2 ½ years than perhaps any Administration in history!" Trump said.
The move comes after Labor Secretary Alex Acosta, 50, resigned because of scrutiny surrounding a 2008 plea agreement for convicted sex offender Jeffrey Epstein. Acosta served as U.S. Attorney for the Southern District of Florida from 2005 to 2009…
MORE
.
—————————————————————————————
.
Video Shows Assault, Vandalism Against Campus Pro-Lifers – College Fix
.

.
Video of an altercation at the University of Wisconsin-Madison shows a pro-life student being assaulted by a pro-choice activist, the latter of whom also vandalizes the former's property with spray paint.
The video, reported on by The Blaze, depicts a pro-life activist on campus attempting to stop an angry pro-abortion demonstrator. The pro-lifers had set up graphic signs on the campus purporting to depict the grisly human remains of abortion.
"They're triggering. They hurt people," the activist, identified as Sasha Timofeeva by The Blaze, is heard saying in the video as she spray-paints the images. "You're my hero!" one passerby yells to Timofeeva as she illegally defaces the activists' property…
MORE
.
—————————————————————————————
.
Texas Governor Greg Abbott Signs Chick-Fil-A Law Protecting 'Religious Liberty' – Daily Caller
Texas Governor Greg Abbott's Chick-Fil-A bill is now law in Texas. Abbott announced he had officially signed the bill protecting "religious liberty" Thursday night, according to a report published by CBS DFW.
"Today I signed the @ChickfilA law in Texas. And, had a great lunch. No business should be discriminated against simply because its owners donate to a church, the Salvation Army, or other religious organization. Texas protects religious liberty," Abbott shared on Twitter.
The law limits government entities from discriminating against businesses, individuals and organizations over religious affiliation. The Texas State Senate originally passed the bill on May 20 in a 79-62 vote.
The passing of the legislation comes after Attorney General Ken Paxton opened an investigation into the city of San Antonio's decision to exclude Chick-Fil-A from a concession contract for the city airport…
MORE
.
—————————————————————————————
.
Man Shouting "You Die" Sets Fire To Kyoto Animation Studio, Killing 33 – Epoch Times
.

.
A man screaming "You die!" burst into an animation studio in Kyoto, doused it with a flammable liquid and set it on fire on July 18, killing 33 people in an attack that shocked anime fans across Japan and beyond.
Thirty-six others were injured, some of them critically, in a blaze that sent people scrambling up the stairs toward the roof in a desperate – and futile – attempt to escape. Others emerged bleeding, blackened and barefoot.
The suspect was injured and taken to a hospital. Police identified him only a 41-year-old man who was not a company employee. They gave no immediate details on the motive. Most of the victims were employees of Kyoto Animation…
MORE
.
—————————————————————————————
.
U.S. Warship Destroys Iranian Drone In Strait Of Hormuz – Sky News
President Donald Trump has said a US warship destroyed an Iranian drone in the Strait of Hormuz after it ignored warnings to back off. He said the USS Boxer took "defensive action" after the drone ignored repeated warnings and came within 1,000 yards of the ship. The president called it a "provocative and hostile" action by Iran.
The "fixed-wing unmanned aerial system… closed within a threatening range" at 10am local time on Thursday, according to a Pentagon statement. "The ship took defensive action against the UAS to ensure the safety of the ship and its crew," it added.
However, Iran's foreign minister told reporters at the United Nations "we have no information about losing a drone today".
It comes amid a period of heightened tension between the two countries, which included Iran last month shooting down a U.S. drone it said was flying over the country. That incident saw Mr Trump call off a retaliatory strike at the last minute because he said too many people would have died…
MORE
.
—————————————————————————————
.
Court To Epstein: No Bail For You! – New York Post
.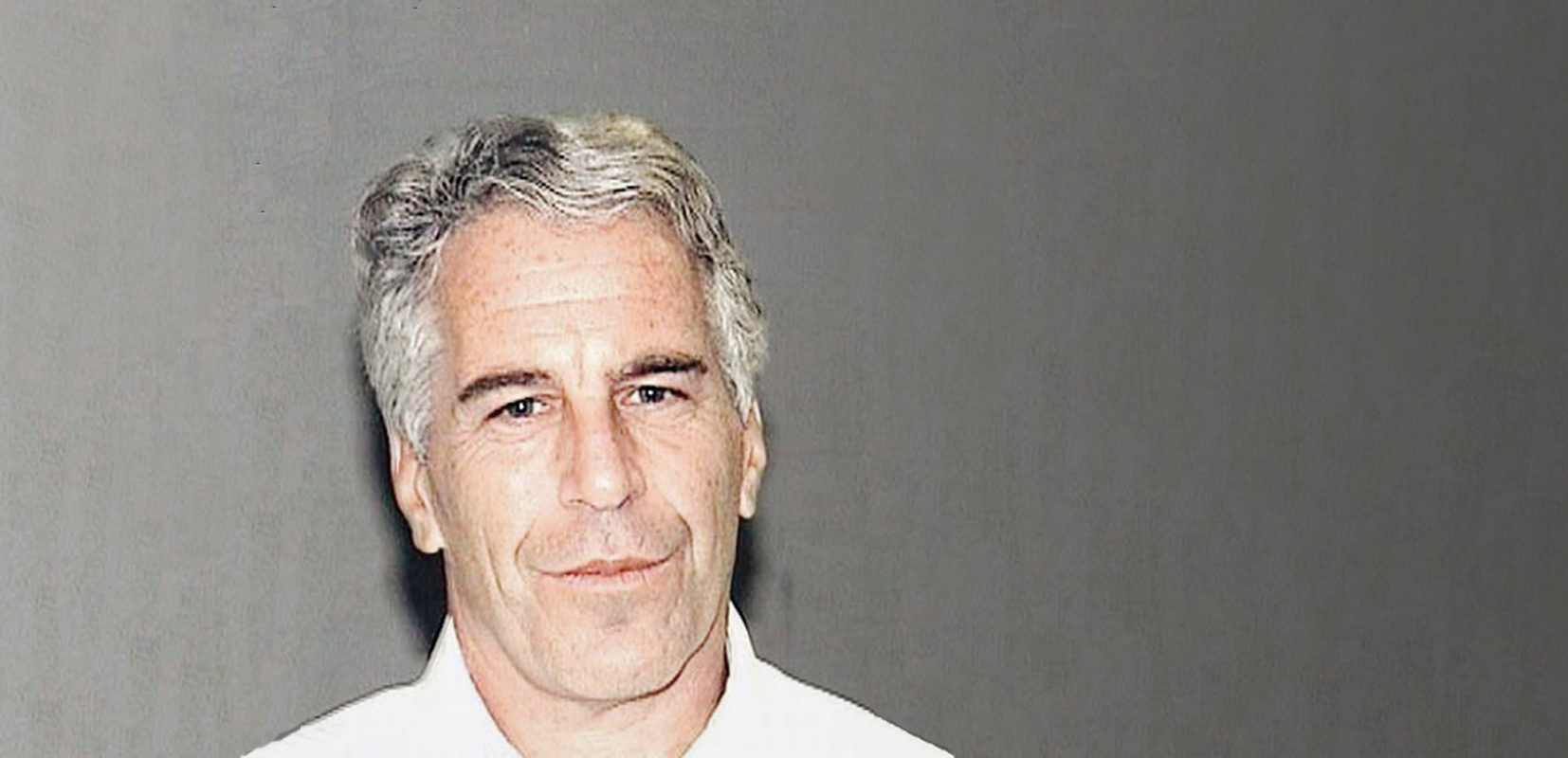 .
Multimillionaire financier Jeffrey Epstein was denied bail Thursday pending trial on child sex-trafficking charges.
"Starting with my conclusions, the government's application for continued remand is hereby granted and the defense's application for pretrial release is respectfully hereby denied," Manhattan federal Judge Richard Berman said at the start of a hotly anticipated hearing.
"The government has established danger to others and to the community by clear and convincing evidence, and the government has established a risk of flight by a preponderance of evidence."…
MORE
.
—————————————————————————————
.
UK Knife Crime Hits Record High, Despite London Mayor's 'Knife Control' – Daily Caller
The U.K., most notably London, has experienced a sharp increase in knife related crime, despite "knife-control" efforts to curb the violence, newly released figures detail.
Knife crime in both England and Wales is up 8% from April 2018 to May 2019. U.K. police reports from 43 departments recorded 47,136 incidents involving sharp objects, an Office of National Statistics crime report says.
London Mayor Sadiq Khan implemented blade bans in London in April 2018, but doesn't appear to be working as intended. Blades found on one's person have increased 21% since 2018, the report details.
The 8% rise is calculated to equate to an increase of over 3,300 knife-related incidents compared with this time last year. It's supposed that even more stabbings or cuttings occurred and went unrecorded, as the U.K.'s Greater Manchester Police was excluded from the data for undercounting, according to the report…
MORE
.
—————————————————————————————
.
Democrat-Controlled House Approves Bill Raising Minimum Wage To $15 Per Hour – The Hill
.

.
The House on Thursday approved legislation to raise the minimum wage to $15 by 2025 in a 231-199 mostly party-line vote.
The legislation represented a compromise between liberal and centrist Democrats who had debated how large the wage hike would be, whether it would rise at the same level across the country and whether there should be flexibilities within it.
Liberals won the battle for enacting a wage hike to $15 across the country, while centrists succeeded in lengthening the time period for the extension from five to six years. The legislation also includes an amendment requiring that its economic impact be studied as the wage hike is phased in…
MORE
.
—————————————————————————————
.
Nightmare: Flying Ant Swarms In Britain Are So Large They Can Be Seen From Space – Daily Wire
Every year, England is invaded by swarms of flying ants. It happens, and people just deal with it. This year, however, some of the swarms were so large that they were seen from space and mistaken for rain storms.
Simon King, a weather presenter and meteorologist for the BBC, tweeted that the swarms were being mistaken for rain by the weather radar.
"Swarms of them flying into the sky in [South England] are being picked up as rain on the radar image this morning…!"
The official UK Met Office presented another view of the swarm. The video showed an actual storm front moving over Northwest England, and some odd movement in the Southeast. The office's Twitter account asked people what they thought it was, to which most responded: "dust."
"If you said flying ants you were correct! We know this to be insect clutter (flying ants) based on inspection of raw reflectivity," the account then tweeted…