.
Pentagon Sends 2,100 More Troops To Southern Border – Zero Hedge
.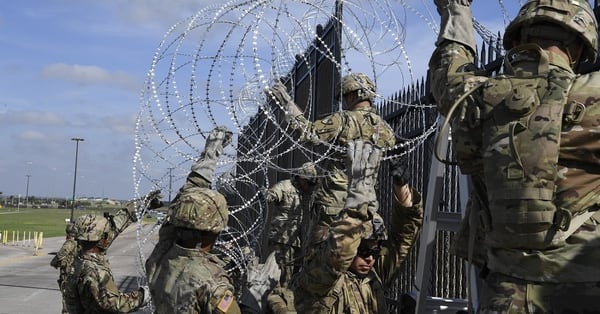 .
Less than a month after Congress passed and Trump signed a $4.6 billion emergency spending bill to address the still-raging humanitarian crisis at the border, the Pentagon has authorized the deployment of another 1,100 active-duty troops and 1,000 Texas National Guardsmen – which will increase the number of American military personnel at the southwestern border by 45%.
The new arrivals will join the roughly 4,500 personnel currently stationed at the border.
Richard Spencer, who has temporarily assumed the role of acting defense secretary while Mark Esper, President Trump's nominee to permanently fill the position, faces confirmation hearings in the Senate…
MORE
.
—————————————————————————————
.
Lawsuit Indicates Seth Rich And Brother Were Leakers Of DNC Emails To Wikileaks – Washington Standard
Despite the nonsense the mainstream media wants to report regarding Seth Rich, DNC email leaks, Wikileaks and the Mueller Report, along with accomplices at fake fact-checkers like Newsguard, a new lawsuit is out and it's a bombshell in naming that the source of the Seth Rich leak story did not originate with Russians, but with a Fox News reporter. That lawsuit also named Rich, along with his brother in the leaks.
Businessman Ed Butowsky filed a lawsuit on Monday in which he stated that Fox News reporter Ellen Ratner was his source for the information regarding Seth Rich, the murdered DNC staffer, who was alleged to have been the leaker of DNC emails in 2016.
This follows Michael Isikoff's report last week which claimed Butowsky was a Russian source.
Keep in mind that Isikoff has already been busted and tied to the Trump-Russia collusion scandal after reporting on the debunked and unverified Russian Dossier used to spy on then-candidate Donald Trump and his campaign…
MORE
.
—————————————————————————————
.
Alpha News Exposes Rep. Ilhan Omar On Tax, Marriage And Immigration Fraud; Could Result In Deportation – Gateway Pundit
.

.
Alpha News from Minnesota released Part I of their Ilhan Omar investigation tiled "The Secrets of Ilhan Omar" on Tuesday. The shocking video explores the myriad of evidence that a member of Congress Ilhan Omar committed Bigamy, Marriage Fraud, and Tax Fraud.
It should be noted that by American law – When a marriage fraud is discovered, not only might the immigrant face severe immigration consequences, but both members of the marrying couple may face criminal penalties… An immigrant who is found to have committed marriage fraud would likely be removed from the United States (deported).
The Gateway Pundit was sent several updates on Ilhan's story in the past two days. Our sources are hesitant to go public due to concerns of retribution from certain segments in the U.S. Somali community…
MORE
.
—————————————————————————————
.
W.H.O. Declares Congo Ebola Outbreak A Global Emergency – Zero Hedge
Jut as we warned a month ago, the World Health Organization said today – following a meeting of experts – that the deadly Ebola outbreak in Congo has become an international public health emergency. More than 1,600 people have died since August in the second deadliest Ebola outbreak in history, which is unfolding in a region described as a war zone.
As AP reports, this week the first Ebola case was confirmed in Goma, a major regional crossroads on the Rwandan border with an international airport. Experts have feared this for months.
And now, WHO Director-General Tedros Adhanom Ghebreyesus has confirmed that the health group was concerned that the virus could spread outside of the Democratic Republic of Congo.
"Although there is no evidence yet of local Ebola transmission in either Goma, DRC or Uganda, these two events represent a concerning geographical expansion of the virus," the director general said at a press conference…
MORE
.
—————————————————————————————
.
Meet Scherie Murray, The GOP's Answer To Leftist Whackjob Ocasio-Cortez – Fox News
.

.
Scherie Murray, a New York businesswoman who immigrated from Jamaica as a child and is active in state Republican politics, is launching a campaign Wednesday for the congressional seat held by Democratic Rep. Alexandria Ocasio-Cortez, Fox News has learned.
In a phone interview, Murray, 38, confirmed her intention to run for the New York congressional seat as a Republican.
"There is a crisis in Queens, and it's called AOC," Murray told Fox News. "And instead of focusing on us, she's focusing on being famous. Mainly rolling back progress and authoring the job-killing Green New Deal and killing the Amazon New York deal."
MORE
.
—————————————————————————————
.
Police: Teen Girl Kisses Someone At Concert; Date Slits Her Throat – Crime Online
A New York man accused of killing a 17-year-old girl Sunday reportedly did so after she kissed someone else at a concert.
Brandon Clark, 21, and Bianca Devins reportedly attended a concert together in Queens on Saturday night. Oneida County District Attorney Scott McNamara told WKTV the concert's where Devins is believed to have kissed someone, sparking Clark to fall into a jealous rage.
"I have a very hard time understanding how anybody can justify taking another young person's life because they kissed somebody else," he opined.
Clark allegedly slit Devins' throat before attempting to take his own life in a similar manner. According to Buzzfeed, Clark posted an image of the murdered teen on social media – and continued to update his Instagram feed as police held him at gunpoint in Utica.
Utica Police Seargent Bryan Coromato told WKTV that Clark was one of the people who called police Sunday morning…
MORE
.
—————————————————————————————
.
22 MS-13 Members Charged In Murders Of Seven People Hacked With Machetes – Daily Caller
.

.
The Justice Department charged 22 alleged members of MS-13 in connection with seven murders in the Los Angeles area, including one in which a rival gang member was dismembered with a machete.
The indictment, which was unsealed Monday, focused on members of a Los Angeles-area subset of MS-13 known as the Fulton clique. Prosecutors called the San Fernando Valley-based gang a "particularly violent subset" of MS-13 that "has recently seen an influx of young immigrants from Central America."
The Trump administration has made MS-13 a major focus of his crackdown on illegal immigration and drug trafficking…
MORE
.
—————————————————————————————
.
Obama-Appointed Judge Signs Order Permanently Blocking Citizenship Question From 2020 Census – The Hill
A federal judge in New York on Tuesday signed an order permanently blocking the Trump administration from adding a citizenship question to the 2020 census, days after President Trump gave up on his efforts to get such a question on next year's census.
The order, signed by Judge Jesse Furman, was jointly drafted by the parties opposing the citizenship question.
It stops administration officials "from including a citizenship question on the 2020 decennial census questionnaire; from delaying the process of printing the 2020 decennial census questionnaire after June 30, 2019 for the purpose of including a citizenship question; and from asking persons about citizenship status on the 2020 census questionnaire or otherwise asking a citizenship question as part of the 2020 decennial census."
The order also states that Furman, an Obama appointee, will be able to enforce the order "until the 2020 census results are processed and sent to the President by December 31, 2020."…
MORE
.
—————————————————————————————
.
Drug Lord 'El Chapo' Gets Life In Prison, Accuses U.S. Pf 'Mental Torture' – UPI
.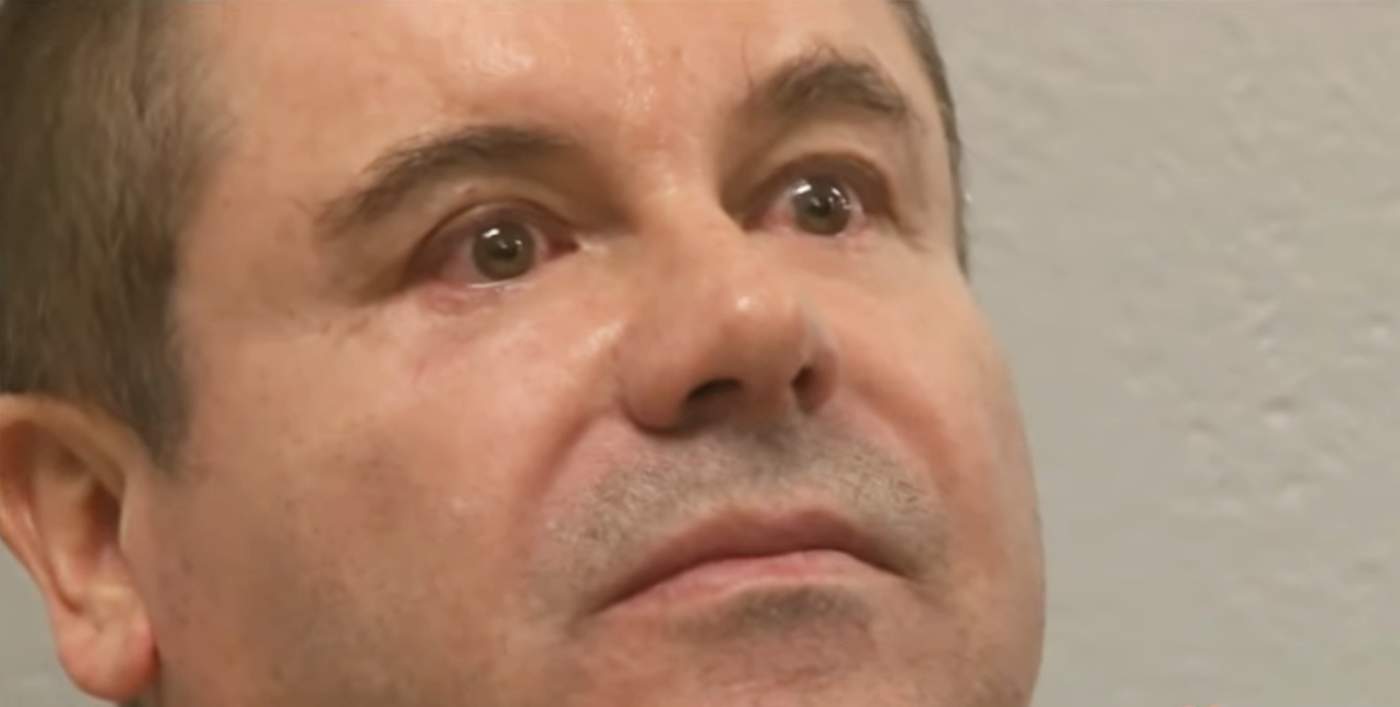 .
Mexican drug cartel leader Joaquin "El Chapo" Guzman will spend the rest of his life in jail, a New York judge ordered Wednesday, ending a three-year U.S. case against him. Guzman will go to a Supermax prison in Florence, Colo. where no one has ever escaped. "It's impossible. It's not even an issue," Guzman's lawyer Jeffrey Lichtman said.
The drug kingpin, who had escaped twice from Mexican prisons, spoke for the first time in court during the sentencing hearing.
"Since the government will send me to a jail where my name will not ever be heard again, I take this opportunity to say: There was no justice here," Guzman said through a translator. "You denied me a fair trial while the whole world was watching…
MORE
.
—————————————————————————————
.
Report: Ilhan Omar's Father And Other Somalian War Crimes Perpetrators Now Living Illegally In The U.S. – Gateway Pundit
Far Left Communist Minnesota Representative Ilhan Omar's father and other Somalian war crimes perpetrators are currently living illegally in the United States. No wonder she supports communists, terrorists and illegal aliens!
The Gateway Pundit has obtained information that is damning for Minnesota Congresswoman Ilhan Omar.
Omar's father, Nur Omar Mohamed (aka Nur Said Elmi Mohamed), is connected to the former dictator in Somalia, Said Barre. Nur and other former Barre accomplices are living in the U.S. illegally.
Omar's father Mohamed, is living in the U.S. He and other Somalians like Yusuf Abdi Ali, who killed thousands for Barre, escaped to the West and were not vetted properly before entering the country. Barre was a dictator and was connected to Cuban dictator Fidel Castro.
Ali is a convicted war criminal who did the killing himself…
MORE
.
—————————————————————————————
.
Rep. Abraham Backs Trump Tweets On Leftist Congresswomen: 'I'll Pay For Their Tickets Out Of This Country' – Washington Times
.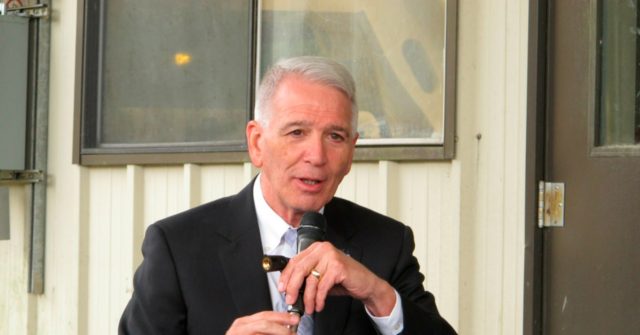 .
Rep. Ralph Abraham, a Republican who is running for Louisiana governor, tweeted his support for President Trump's criticism of four freshmen Democrats this week, saying he'd gladly pay for the congresswomen's flights out of the country if they dislike it here so much.
"There's no question that the members of Congress that [Mr. Trump] called out have absolutely said anti-American and anti-Semitic things," Mr. Abraham tweeted Monday. "I'll pay for their tickets out of this country if they just tell me where they'd rather be."
Mr. Trump sparked outrage on Sunday after he declared that the "progressive Democratic congresswomen" who "loudly and viciously" criticize the country should "go back and help fix the totally broken and crime infested places from which they came."…
MORE
.
—————————————————————————————
.
Federal Judge Bars Roger Stone From Posting On Facebook, Instagram, Twitter – PJ Media
Federal Judge Amy Berman Jackson issued an order Tuesday barring Roger Stone from posting on social media, specifically Facebook, Instagram, and Twitter. She justified the social media ban by claiming Stone broke the terms of a court-imposed gag order by posting on social media and reaching out to a BuzzFeed reporter to speak about his case.
"I've twice given you the benefit of the doubt. Your lawyer had to… twist himself into a pretzel to argue that these posts didn't cross the line," Jackson said, CNN reported. "The goal has been to draw maximum attention."
Jackson presented multiple posts from the past few months drawing attention to his case. She had barred Stone from making public statements about his case in February after he posted a photo fo the judge with crosshairs behind her head on Instagram.
He apologized to Jackson, but she warned him of severe consequences if he crossed the line again. He had been indicted in January on charges of working with WikiLeaks to interfere in the 2016 election…
MORE
.
—————————————————————————————
.
Facebook's Founder Admits To Interfering In Political Speech – Zero Hedge
.

.
Censorship is alive and well! Facebook's founder Mark Zuckerberg admitted that the social media giant actively interfered with political speech leading up to the Irish abortion referendum. Facebook systematically deleted posts it didn't like while promoting those it did.
During a recent talk, Zuckerberg admitted that the social media network banned a number of pro-life advertisements ahead of the Irish abortion referendum.
According toPJ Media, during a recent interview at this year's Aspen Ideas Festival, Zuckerberg began to explain how the social media firm is attempting to work with the governments of other countries to determine what political speech should be allowed on the site…
MORE
.
—————————————————————————————
.
Trump Campaign, RNC Raise More Than $100 Million In Second Quarter – Daily Caller
The Trump campaign in coordination with the Republican National Committee (RNC) raised more than $100 million in the second quarter, the president's re-election campaign announced Monday.
Three Trump entities – Donald J. Trump for President, Inc., Trump Victory, and the Trump Make America Great Again Committee – raised a combined total of $56.7 million, with the RNC raising a total of $51.3 million during the time period.
Additionally, the joint fundraising committees between the Trump entities and the RNC reported a total of $123 million cash on hand at the end of June, with $80.2 million coming from the Trump entities, and $43.5 million coming from the RNC.
"President Trump's record of success for America is drawing unprecedented support from across the nation," Trump campaign manager Brad Parscale said in a press release. "As the Democrats continue their race to the left, Americans are responding to the President's pledge to Keep America Great."…
MORE
.
—————————————————————————————
.
Trump Administration Ends Federally Funded Abortion Referrals – Daily Caller
.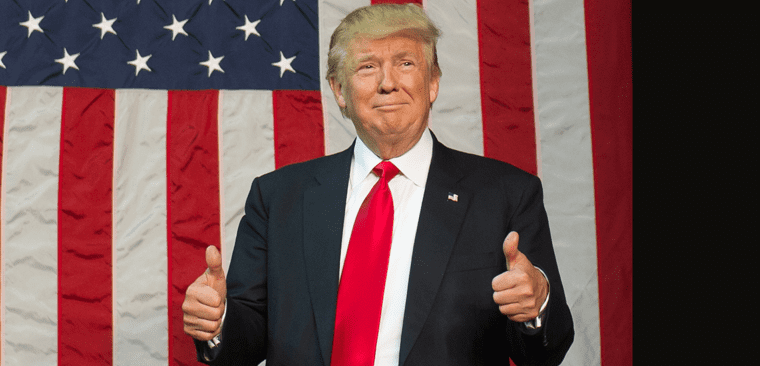 .
The Trump administration declared Monday that taxpayer-funded clinics must stop referring women for abortions effective immediately. Family planning clinics that refer women for abortions will be stripped of their Title X funding, according to a measure instigated by President Donald Trump's administration as reported by CBS News.
The Department of Health and Human Services has alerted clinics that they will be enforcing the Trump administration ban, according to CBS.
The rules now require that organizations that perform abortions and make abortion referrals will have to do so in separate buildings from those that receive Title X federal funds – a move could potentially cost Planned Parenthood "tens of millions of federal family planning dollars," according to Politico…
MORE
.
—————————————————————————————
.
Leftist Treason Update: Public University Shares 'Toolkit' To Combat 'Trump's Deportation Machinery' – Campus Reform
The University of Illinois, Urbana-Champaign's Gender and Women's Studies department advertised an "ICE Raid Toolkit" meant to aid illegal immigrants in evading deportation.
The toolkit was posted to the department's public Facebook page, shortly after a post calling Trump's ICE initiative "bullshit." In yet another post on Monday, the Gender and Women's Studies department shared an image which suggested Trump is a "racist" and a "rapist."
The toolkit shared by the university was developed by the Immigrant Defense Project and the Center for Constitutional Rights in order to help individuals "prepare to fight back against the increase in ICE policing under the Trump administration." It compiles tactics and information utilized by these organizations during the Bush and Obama administrations in order to "continue to develop strategies to fight back against Trump's ramped up deportation machinery."
UIUC received $358,905,000 in federal research funding in 2017, according to a Campus Reform analysis…
MORE
.
—————————————————————————————
.
Trump Officially Nominates Mark Esper As Next Secretary Of Defense – USA Today
.

.
President Donald Trump made it official Monday and nominated Mark Esper to be the next secretary of defense. As part of an expedited confirmation process, the Senate Armed Services Committee will hold a confirmation hearing for Esper on Tuesday.
Esper has been acting secretary of defense since Patrick Shanahan, the previous acting secretary, stepped down last month after USA TODAY and others revealed details of his turbulent divorce and family life. Trump announced shortly afterward that he planned to nominate Esper to be permanent defense chief but had not made it official.
The Pentagon has been without a Senate-confirmed defense secretary since Jim Mattis resigned in December – the longest stretch in history…
MORE
.
—————————————————————————————
.
Kentucky Set To Remove Up To 250,000 Inactive Voters As Part Of Court Consent Judgment With Judicial Watch – Judicial Watch
Judicial Watch announced today that in June Kentucky mailed address confirmation notices to 250,000 voters who are believed to have moved, thanks to a consent judgment agreed to by the Commonwealth. These registrations are probably outdated and will be cancelled if the voters fail to vote in future elections or to confirm their current addresses.
The Judicial Watch victory in Kentucky is in addition to the Judicial Watch victory in California, where up to 1.6 million inactive names are set to be removed from voter registration rolls in Los Angeles County.
In the consent judgment, Kentucky acknowledges that the state is not in compliance with the National Voter Registration Act (NVRA):
"[T]he practices currently in place in Kentucky do not comply with the NVRA's requirement that states conduct a general voter registration list maintenance program that makes a reasonable effort to remove ineligible persons from the voter rolls due to a change in residence outside of the jurisdiction…
MORE
.
—————————————————————————————
.
Tech Mogul Peter Thiel: Investigate Google Over 'Treasonous Decision To Work With The Chinese Military' – Big League Politics
.

.
Libertarian tech mogul Peter Thiel addressed the National Conservatism Conference on Sunday night where he questioned Google's motives in assisting the Chinese military while refusing to help the U.S. military.
Thiel, who serves as a board member for Facebook and is one of the few prominent Trump supporters on Silicon Valley, believes Google must be held accountable for its dubious business practices and forced to answer the following three questions:
"Number one, how many foreign intelligence agencies have infiltrated your Manhattan Project for AI?"

"Number two, does Google's senior management consider itself to have been thoroughly infiltrated by Chinese intelligence?
MORE
.
—————————————————————————————
.
Tommy Robinson And The Death Of Britain – Robert Spencer
As Tommy Robinson headed into court for his sentencing Thursday, he wore a t-shirt that read: "Convicted of Journalism." And it's true. Tommy Robinson is heading back to jail for doing what journalists routinely do: ask questions of defendants heading into courtrooms.
The gaggle of establishment media journalists who peppered Tommy himself with questions as he entered the court have not been arrested.
British authorities claimed that Tommy Robinson had prejudiced the outcome of the trial of several members of a Muslim rape gang. This is arrant nonsense: the trial had been completed, and Tommy was asking them what they thought of their having been convicted.
There was, however, a gag order on the proceedings, and it was on the basis of the claim that Tommy violated that gag order that he is now back in prison.
Why was the gag order put into place? The obvious reason is that the British government and law enforcement authorities are deeply embarrassed by their abysmal record in dealing with Muslim rape gangs…
MORE
.
—————————————————————————————
.
Child Sex Predator Sentenced To 615 Years Behind Bars – Crime Online
.

.
A judge in Alabama handed down a centuries-long prison term following the conviction of 35-year-old Raven Smith on multiple child sex counts. According to Breaking 911, Houston County Circuit Judge Todd Derrick decided 615 years would be an appropriate sentence for the sexual abuse of multiple young children.
Furthermore, the judge coordinated the sentences such that Smith will likely never be eligible for parole. In light of the staggering penalty, the mother of one victim said she was grateful that Derrick took her testimony into account.
Emotions ran high throughout the trial, including the final sentencing phase. In addition to relatives of the victims, Assistant Houston County District Attorney J.T. Jones was obviously fighting back tears as he detailed the horrific details of the crimes, as reported by WTVY…
MORE
.
—————————————————————————————
.
Senators Cruz And Hawley Demand FTC Investigate Big Tech Firms That Can 'Sway Elections' – PJ Media
On Monday, Sen.s Ted Cruz (R-Texas) and Josh Hawley (R-Mo.) asked the Federal Trade Commission (FTC) to launch a public investigation into the practices of Big Tech companies like Facebook, Google, and Twitter, warning that these companies can sway elections.
"Big tech companies like Google, Facebook, and Twitter exercise enormous influence on speech. The vast majority of internet traffic flows through just a handful of these companies," Cruz and Hawley wrote in a letter to the commission.
"They control the ads we see, the news we read, and the information we digest. And they actively censor some content and amplify other content based on algorithms and intentional decisions that are completely nontransparent."
"Never before in this country have so few people controlled so much speech," the senators declared. Cruz and Hawley encouraged the FTC to exercise its section 6(b) authority "to investigate how major tech companies curate content."…
MORE
.
—————————————————————————————
.
Donald Trump Triples Down: "If You're Not Happy Here, Then You Can Leave" – Breitbart
.

.
President Donald Trump is not backing down from calling on progressive Congresswomen critical of the U.S. to move out of the country, saying in a speech Monday, "If you're not happy here, then you can leave."
"If you're not happy here, then you can leave," President Trump said, prompting cheers from the audience at a planned "Made in America" event. "As far as I'm concerned, if you hate our country, if you're not happy here, you can leave."
"And that's what I say all the time, that's what I said in a tweet, which I guess, some people think is controversial," the president continued. "A lot of people love it, by the way. But if you're happy in the U.S., if you're complaining all the time, very simply you can leave, you can leave right now…
MORE
.
—————————————————————————————
.
Federal Judge Destroys Key Mueller Claim: Indictment Of A Russian "Troll Farm" Is Not Proof Of One – Washington Standard
In what could be the final nail in the Russiagate hoax's coffin, a federal judge has destroyed a key claim made by Robert Mueller. A federal judge ruled that Mueller's indictment of a "troll farm" is not actual proof of it.
Mueller's charges against Concord Management & Consulting, the Russian company accused of running a "troll farm" and "sowing discord" on social media in the United States back in 2016 during the presidential election, do not establish a link between that private company and the Russian government, U.S. District Judge Dabney L. Friedrich pointed out.
This was a key aspect of Mueller's Russiagate election interference hoax, and the judge shot holes in it.
According to RT, the special counsel's much-publicized final report claims to have "established" and "confirmed" Russian government activities based in part on the indictment against Concord, which is a breach of prosecutorial rules, Friedrich said…