.
President Trump Ends Asylum Protections For Most Central American Migrants At U.S.-Mexico Border – The Hill
.

.
The Trump administration is moving to end asylum protections for most Central American migrants, the Departments of Justice and Homeland Security announced Monday.
According to text of the rule set to publish in the Federal Register on Tuesday, asylum seekers who pass through another country before reaching the United States will be ineligible for asylum when they reach the southern border.
The move marks an acceleration in the Trump administration's efforts to reduce the number of migrants crossing the U.S. border with Mexico and has the potential to considerably reduce the number of asylum claims…
MORE
.
—————————————————————————————
.
Pew Research: Average Illegal Alien Has Lived In U.S. For 15 Years – Breitbart
The latest research by Pew Research Center reveals that, of the roughly 11 to 22 million illegal aliens living in the U.S., the average illegal alien has lived in the country for 15 years – imposing an enormous financial burden on American taxpayers.
In 2000, the average illegal alien lived in the U.S. for about 7.2 years. Today, the average time that an illegal alien lives in the country has more than doubled just two decades later.
"In 2017, only 20% of unauthorized immigrant adults lived in the U.S. for five years or less, down from 30% a decade earlier," Pew analysts write. "About two-thirds of unauthorized immigrants have been in the U.S. for more than 10 years; a decade earlier, less than half had."
In the U.S. workforce, there are at least 7.6 million illegal aliens holding American jobs that would have otherwise gone to American citizens and legal immigrants. This is more than double the number of illegal aliens who were in the U.S. workforce in 1995 when just 3.6 million held American jobs…
MORE
.
—————————————————————————————
.
Austin's Mayor Takes West Coast Junket To 'Learn' How To Fail Bigger – PJ Media
.

.
It's generally wise to study solutions to a problem and assess the successes and failures before taking a vote on it and putting a policy in place. But no one who has observed Austin's mayor or city council over the last few years would look to them for wisdom.
On June 20, 2019 the Austin City Council voted to allow the homeless to camp out in public areas. That policy went into effect on July 1, an unusually short time-frame for such a sweeping public policy hit the streets. Austin's media, homeowners and business leaders barely had time to blink.
On July 9, more than a week after the policy went into effect, Mayor Steve Adler left town…
MORE
.
—————————————————————————————
.
Brain Implant Restores Partial Vision To Blind People – The Guardian
Partial sight has been restored to six blind people via an implant that transmits video images directly to the brain.
Some vision was made possible – with the participants' eyes bypassed – by a video camera attached to glasses which sent footage to electrodes implanted in the visual cortex of the brain.
University College London lecturer and Optegra Eye Hospital surgeon Alex Shortt said it was a significant development by specialists from Baylor Medical College in Texas and the University of California Los Angeles.
"Previously all attempts to create a bionic eye focused on implanting into the eye itself. It required you to have a working eye, a working optic nerve," Shortt told the Daily Mail.
"By bypassing the eye completely you open the potential up to many, many more people. This is a complete paradigm shift for treating people with complete blindness. It is a real message of hope."…
MORE
.
—————————————————————————————
.
Psychopath Who Raped His Own Infant Daughter And Uploaded Video Of The Attack To The Dark Web Gets 70 Years In Prison – Daily Mail
.

.
A sadistic pedophile who authorities say shot video of himself raping his own screaming one-year-old daughter before uploading it to the dark web for others to view was sentenced to 70 years behind bars on Thursday.
James Lockhart, 31, of Bradenton, Florida, received the maximum sentence for his perverted crimes, according to federal prosecutors, after pleading guilty to charges of producing, distributing and possessing child pornography on March 26.
Federal agents with the Department of Homeland Security raided Lockhart's home on October 5 after they said he uploaded video of a sexual attack on his own daughter to the dark web using a special web browser…
MORE
.
—————————————————————————————
.
Another Immigration Coup For Trump: Guatemala Agrees To Harbor Thousands Of Asylum Seekers – PJ Media
Good news for the U.S. and for thousands of asylum seekers who show up at the U.S. border. An immigration official has told the New Yorker that as the result of a deal between the U.S. and Guatemala, "asylum seekers from any country who either show up at U.S. ports of entry or are apprehended while crossing between ports of entry could be sent to seek asylum in Guatemala instead."
The U.S. currently has a "remain in Mexico" policy, where the Mexican government agreed to keep several thousand migrants there, even granting work permits so that the asylum seekers could live while waiting for their U.S. court date.
Currently, the backlog of asylum cases is nearing one million. Every single one of those asylum seekers is entitled to a hearing before an immigration judge.
Previously, the procedure was to simply give the asylum seeker a court date – now stretching out to five years or more – and let them go on their merry way, free to disappear into the interior of the U.S…
MORE
.
—————————————————————————————
.
Left-Wing Terrorist Armed With Rifle And Molotov Cocktails Tries To Set Fire To ICE Center, Is Shot And Killed By Police – PJ Media
.

.
A man who was armed with a rifle and throwing Molotov cocktails at the ICE Tacoma Northwest Detention Center in Tacoma, Wash., was killed by responding police officers, according to the authorities.
At around 4 a.m. on Saturday, the Washington state man, who has not yet been publicly identified, threw "incendiary devices" at the ICE detention center and nearby cars, setting one on fire.
"The male attempted to ignite a large propane tank and set out buildings on fire," a statement released by the Tacoma police department said. "The male continued throwing lit objects at the buildings and cars."…
MORE
.
—————————————————————————————
.
Top Puerto Rican Officials Resign Over Profanity-Laced Chat – Washington Times
Puerto Rico's Gov. Ricardo Rossellَ announced Saturday that his chief financial officer and secretary of state will step down following their participation in a private chat that used profanities to describe an ex-New York City official and a federal control board overseeing the island's finances.
The U.S. territory's CFO Christian Sobrino, who is also the governor's representative to the control board, announced he was stepping down via Twitter on Saturday. Its Secretary of State Luis G. Rivera Marيn also offered his resignation.
Rossellَ later released a statement saying he would let go members of his administration who participated in the chat on a messaging system used by government officials. The release of the chat's contents in local media had led to calls for the governor's resignation.
Rossellَ apologized for the comments late Thursday, saying he'd been working 18-hour days and releasing tensions when he called former New York City Council speaker Melissa Mark-Viverito the Spanish word for "whore"…
MORE
.
—————————————————————————————
.
President Trump Blasts Paul Ryan As "Weak, Ineffective & Stupid" Speaker Who "Almost Killed The Republican Party" – Fox News
.

.
President Trump unloaded on former House Speaker Paul Ryan for the second time in three days Saturday, mocking him as a "Lame Duck" and chiding his leadership style as "ineffective" and "stupid."
In a series of tweets, Trump praised House Minority Leader Keven McCarthy, R-Calif., calling him smarter and tougher than Ryan, who retired in January. He also characterized Ryan's fundraising numbers in his final year in office as "abysmal" and said people like him "almost killed the Republican Party."
"House Minority Leader Kevin McCarthy is a far superior leader than was Lame Duck Speaker Paul Ryan. Tougher, smarter and a far better fundraiser, Kevin is already closing in on 44 Million Dollars…
MORE
.
—————————————————————————————
.
Ukraine To Chemically Castrate Pedophiles – CNS
The republic of Ukraine, which borders Poland, Romania, and Russia, has passed a law that will allow for the chemical castration of pedophiles, according to the Daily Mail. The law will apply to men "between 18 and 65 who are found guilty of raping or sexually abusing minors, and could affect thousands of people a year," said the news outlet.
In a recent case, 11-year-old Daria Lukyanenko was killed after she fought back against her alleged attacker, Nikolay Tarasov, who was 22. Her body was found in a village cesspool in the Odessa region.
Police chief Vyacheslav Abroskin, according to the Daily Mail, stated that "five children were raped in four regions of Ukraine… within just 24 hours" this week. In addition, official figures for 2017 show there were 320 child rapes in Ukraine, "but the number of paedophile sex abuse cases are believed to run into the thousands," reported the newspaper.
For chemical castration, the subject is injected with anti-androgen drugs…
MORE
.
—————————————————————————————
.
Parasitic Leftists Pull Down American Flag From ICE Facility, Replace It With Mexican Flag, Then Raise Defaced 'Blue Lives Matter' Flag – Business Insider
.

.
Protesters gathered outside of an Immigration and Customs Enforcement center in Aurora, Colorado, and hoisted a Mexican flag on Friday afternoon, two days before the agency is set to conduct a nationwide operation to round up around 2,000 immigrants for deportation.
Video footage showed a Mexican flag being raised on a flagpole directly in front of the facility. The US flag was taken down prior to the Mexican flag being raised; a spray painted upside down Blue Lives Matter flag was also raised.
Protesters spray painted the upside down flag with "Abolish ICE," CBS Denver reported.
Armed guards outside the center were posted and took down the Mexican and Blue Lives Matter flags, according to Mauro…
MORE
.
—————————————————————————————
.
3 Helpful Tips For The Suffering Feminists Who Are Being Persecuted By Air Conditioning – Matt Walsh
Every year around this time, as the temperatures rise and the polar ice caps melt and planetary doom inches closer, our privileged and obviously bored society erupts into a debate about air conditioning.
If you are a healthy and sane person who doesn't spend much time on the internet, you might be surprised to learn that air conditioning is the subject of any sort of debate. It is, after all, an objective good – a clear improvement over the alternative, which includes sweltering temperatures, sweaty bodies, heat exhaustion, and death.
Air conditioning joins the ranks of indoor plumbing and electricity as a net-positive modern invention that has made life healthier, better, and more comfortable for billions of people worldwide. You would have to be a world-class whiner to find any reason to complain about something so wondrous and useful as air conditioning.
Enter feminists.
Women's suffrage just celebrated its 100th anniversary…
MORE
.
—————————————————————————————
.
Migrants Storm Paris Pantheon Demanding Papers And Free Housing – Breitbart
.

.
Hundreds of migrants and others associated with the so-called "Black Vests" group stormed the Pantheon in Paris demanding the French state grant them residency papers and free housing.
The incident took place on Friday afternoon and saw the protesters chant various slogans demanding that the government of French president Emmanuel Macron acquiesce to their demands, BFMTV reports.
The group La Chapelle Debout! took to Twitter to take responsibility for the incident and demanded a meeting with French prime minister Edouard Philippe, writing, "papers and freedom for all!"…
MORE
.
—————————————————————————————
.
Prosecutors Say Jeffrey Epstein Caught Witness Tampering, Sent $350,000 In Bribes – Big League Politics
New reports reveal prosecutors are accusing convicted sex offender Jeffrey Epstein, who is facing new charges relating to child trafficking, of bribing prosecutors and tampering with witnesses in the days after a bombshell story published by The Miami Herald last November.
Epstein is accused by prosecutors of sending $350,000 to two possible co-conspirators in what the prosecutors say demonstrates a pattern of behavior that has been ongoing since 2002. Epstein was arrested last weekend with new charges of child trafficking, and if convicted faces up to 45 years in prison.
NBC News reported:
Accused child sex predator Jeffrey Epstein wired a total of $350,000 to a pair of possible co-conspirators just days after the publication of a newspaper story alleging he sexually abused dozens of underage girls, federal prosecutors said Friday.

The prosecutors said the payments, which were made last November after the bombshell Miami Herald story came out, demonstrate Epstein's willingness to tamper with witnesses…
MORE
.
—————————————————————————————
.
Appeals Court Grants Trump Administration Win To Snub 'Sanctuary Cities' – New York Post
.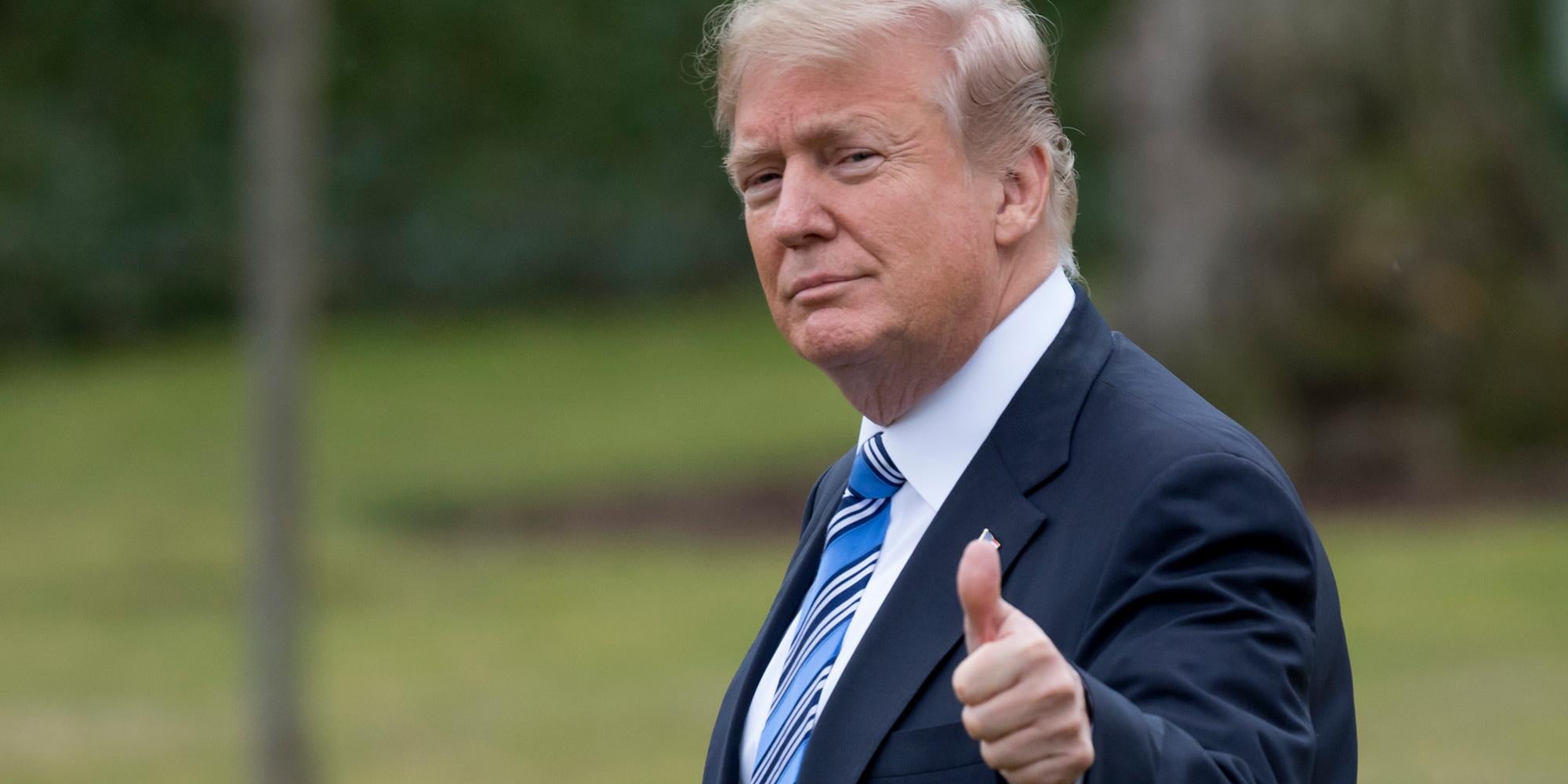 .
The Trump administration scored its first judicial win in its long-running battle to punish so-called sanctuary cities for defying federal immigration laws.
A three-judge panel on the Ninth Circuit Court of Appeals overturned a nationwide injunction barring Department of Justice from rewarding cities and counties that cooperate with U.S. Immigration and Customs Enforcement in deportations.
Los Angeles officials had sued to stop the DOJ's Community Oriented Policing Services (COPS) program, saying that it amounted to federal coercion.
But in a 2-1 decision, the court found that the Trump administration has a right to reward behavior that it favors…
MORE
.
—————————————————————————————
.
"Massive Loss Of Life": 3,500 Deaths As Simultaneous Ebola And Measles Outbreaks Hit Congo – Zero Hedge
World Health Organization (WHO) officials released new staggering numbers this week on the death toll from central Africa's latest deadly Ebola virus outbreak.
Confirmed deaths in the Democratic Republic of Congo have risen to 1,536 since the outbreak began there a little under a year ago. And by July 7, a total of 2,418 what are deemed confirmed and probable cases have been reported, Bloomberg said, citing the WHO's latest report on the outbreak.
"While the number of new cases continues to ease in former hot spots, such as Butembo, Katwa and Mandima health zones, there has been an increase in cases in Beni and a high incidence continues in parts of Mabalako health zone," according to the report.
The report further noted that in parts of the DRC the "Ebola outbreak continues this past week with a similar transmission intensity," suggesting while it's still largely contained within the country's borders, the outbreak is still going strong despite emergency interventions…
MORE
.
—————————————————————————————
.
U.S. Coast Guard Boards Coke-Filled Submarine To Bust Smugglers After Insane High-Seas Chase – Mediaite
.

.
Newly released footage from the Defense Department shows U.S. Coast Guard Cutter Munro crew members in an absurd high speed chase with a semi-submersible vessel carrying thousands of pounds of cocaine.
A Coast Guard spokesman said that they had seized more than 17,000 pounds of cocaine found on board the vessel, worth $232 million, according to ABC News.
Two boats were pursuing the the sub hundreds of kilometers off the Colombian and Ecuadorian coasts. One crew member shot the footage on a helmet cam while shouting Stop your boat now!" in Spanish. A crew member shouted "that's gonna be hard to get on" just as the boat pulled up aside the vessel and another crew member jumped ship onto the top of the vessel just barely brushing the surface…
MORE
.
—————————————————————————————
.
Oklahoma Man Arrested In Stolen Car With Rattlesnake, Uranium And More, Authorities Say – Daily Caller
Law enforcement in Oklahoma made one heck of a discovery after pulling over a man and his female passenger for driving a vehicle with expired license tags, per authorities. It happened last month when an officer with the Guthrie police department pulled over Stephen Jennings and Rachel Rivera for a routine traffic stop.
"After running the license, the officer found Jennings was driving on an expired license and Rivera was a convicted felon in possession of a firearm," Sgt. Anthony Gibbs told ABC News in a piece published Thursday.
Both people were then placed under arrest. But the real discovery came after law enforcement took the vehicle to be impounded because it didn't have insurance and first discovered that the Ford explorer had been stolen. Then while authorities were searching the car they found a rattlesnake.
"So when the impound of the vehicle begins and they start moving compartments, here's the rattlesnake in the backseat," Gibbs shared…
MORE
.
—————————————————————————————
.
Magic Wand Update: Prices Of Goods An The U.S. Did Not Rise At All Despite China Tariff Hike – Breitbart
.

.
The Trump administration's trade policies are not raising prices for U.S. consumers. Prices for goods in the U.S. dropped 0.4 percent in June even as tariffs on $200 billion of Chinese imports rose from 10 percent to 25 percent, the Labor Department said Friday. Excluding the volatile food and energy categories, prices were unchanged from the prior month.
So who is paying for the tariffs? We know the U.S. government has collected billions in tariffs, so it is clear that someone is footing the bill. But keep in mind that when journalists and lobbyists claim, "tariffs are taxes on consumers," this is inaccurate.
Tariffs are taxes, to be sure. But unlike a sales tax or a gas tax, consumers do not directly pay any tariffs…
MORE
.
—————————————————————————————
.
Man Gets 35 Years For Blackmailing Girls For Nude Photos – New York Post
A southern Illinois man who admitted to using blackmail to obtain nude pictures of about 100 girls and women has been sentenced to 35 years in prison.
Joshua P. Breckel of Mascoutah was accused in U.S. District Court of using social media to obtain sexually explicit images and videos from girls as young as 10 throughout the U.S.
He allegedly engaged in the activity from 2016 until his arrest in July 2018.
According to prosecutors, the 21-year-old Breckel persuaded them to send the nude photos by feigning a romantic interest in them, offering them money or threatening them.
Among his victims were three 15-year-old girls from California, Pennsylvania and Illinois; a 12-year-old girl from Illinois; and a 10-year-old girl from Ohio.
Breckel admitted he threatened to kill the Ohio girl if she didn't send him naked pictures of herself…
MORE
.
—————————————————————————————
.
Oracle Loses Critical Lawsuit Alleging Pentagon And Amazon Colluded Over $10 Billion 'War Cloud' Contract – Zero Hedge
.

.
Oracle shares tumbled on Friday after the networking giant lost a critical court case against the Pentagon and Amazon. The loss will allow the DoD to proceed with awarding a $10 billion contract to one of the two finalists – a group that includes Amazon and Microsoft.
Ever since the Pentagon named Amazon a finalist for the contract, critics have accused Amazon and the Pentagon of conflicts of interest, claiming that Amazon effectively secured the extremely lucrative project before the bidding even began.
Earlier this week, WSJ publicized new evidence showing that senior Amazon executives met with senior DoD officials, including then-Defense Secretary James Mattis, to discuss the project before the bidding even began…