.
Trump Slams 'Dumb & Disloyal' Amash As Congressman Quits Republican Party – Zero Hedge
.

.
That was quick. President Trump has apparently taken a quick break from preparing for today's festivities to take one last swing at Amash on his way out the door. In a tweet, Trump called him "the dumbest & most disloyal [man] in Congress".
Trump insisted Amash "knew he couldn't get the nomination to run again in the Great State of Michigan" – something that we mentioned earlier as a possible motivating factor for Amash's decision to quit the Republican Party.
By adding the quotes around quitting, Trump also suggests – as we did earlier – that Amash was effectively pushed out over his impeachment comments.
Trump wasn't the only person on Twitter to seize the opportunity to 'bash the Amash'…
MORE
.
—————————————————————————————
.
Winning: Trump Set To Slap Illegal Aliens With $500,000 Fines For Ignoring Deportation Orders – Big League Politics
The Trump administration is preparing to issue whopping $500,000 fines to illegal immigrants who have refused to comply with orders to leave the country, according to new reporting from NPR.
The fines would apply to some illegal migrants who have ignored orders of deportation for years.
Judgments against the scofflaws could make it much harder for them to remain illegally in the country, as the court system would have the power to impose wage garnishments and other penalties to recoup the cost of the hefty fine.
Immigration and Customs Enforcement (ICE) has the power to levy fines against individuals held in contempt of immigration law.
The Immigration and Nationality Act states that ICE can impose fines "on aliens who have been ordered removed or granted voluntary departure and fail to depart the United States."…
MORE
.
—————————————————————————————
.
Mad Magazine, As You Now Know It, Will Soon Cease To Exist – CNET
.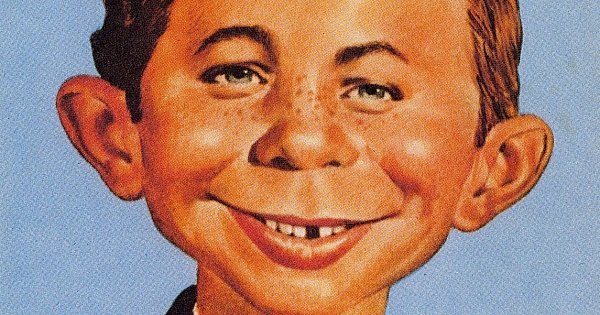 .
Mad Magazine mascot Alfred E. Neuman is famous for saying, "What? Me worry?" But the iconic character now has real cause for concern as it's the end of a comedy magazine with a legacy spanning almost 70 years.
As reported by CNET's sister site Comicbook.com on Wednesday, the popular satirical magazine now published by DC Comics will cease to exist in its current format by the end of the year. Mad Magazine, which launched in 1952 at EC Comics, is best known for its celebrity and political satire, adult humor and whimsical comics.
"I need to clarify the MAD rumors: MAD isn't shutting down but is only leaving the newsstand and will be sold to the direct market," contributor David DeGrand tweeted on Wednesday…
MORE
.
—————————————————————————————
.
Right On Cue, Leftist Judge Blocks Ohio Law Banning Abortions On Babies With Beating Hearts – LifeNews
Ohio may not enforce its new law banning abortions after an unborn baby's heartbeat is detectable, a federal judge ruled Wednesday. The preliminary injunction issued by U.S. District Judge Michael Barrett in Cincinnati is in response to a lawsuit by Planned Parenthood and the American Civil Liberties Union, Cleveland.com reports.
"This Court concludes that (the law) places an 'undue burden' on a woman's right to choose a pre-viability abortion, and, under [Planned Parenthood v. Casey], Plaintiffs are certain to succeed on the merits of their claim," Barrett wrote.
The heartbeat law prohibits abortions after an unborn baby's heartbeat is detectable, about six weeks of pregnancy. Because many women do not even know they are pregnant at this early stage, the legislation could protect almost all unborn babies in Ohio. Gov. Mike DeWine signed the law in April.
The ruling comes as no surprise, and state leaders almost certainly will challenge it…
MORE
.
—————————————————————————————
.
Dow, S&P 500 And Nasdaq All Close At Record Highs – International Business Times
.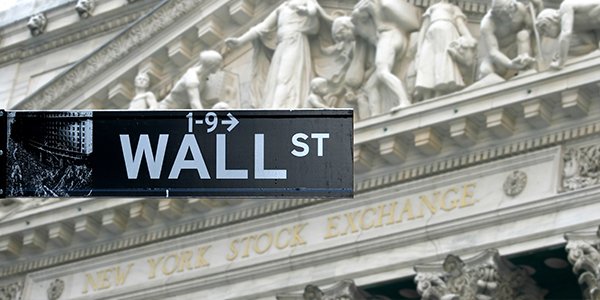 .
High expectations among ebullient investors about an all but certain interest rate cut this month drove all three major Wall Street indices to record highs Wednesday. The trading day, however, ended much earlier at 1:00 p.m. ET due to the Fourth of July holiday.
The Dow Jones Industrial Average ended the day at 26,966, up 179.32 points, while posting intraday and closing all-time highs along the way.
The benchmark S&P 500 improved 0.7% to 2,995.82 on strong results by the real estate and consumer sectors that took the index to record levels. It closed a scant 0.1% below 3,000. The S&P 500 is up more than 1% week-to-date and posted back-to-back record closes on Tuesday and Wednesday…
MORE
.
—————————————————————————————
.
It Turns Out A Russian Oligarch Paid The Man Hired By Hillary Clinton To Claim Trump Colluded With Russia – Daily Wire
The more we learn about the origins of the investigation into whether the Trump campaign colluded with Russia to steal the 2016 election, the more Russian connections link back to Hillary Clinton's campaign.
During an interview with The Hill's John Solomon, Russian oligarch Oleg Deripaska acknowledged that he paid Christopher Steele (who was hired through an intermediary by the Clinton campaign to compile the infamous and discredited "Steele Dossier" alleging Team Trump colluded with Russia in 2016) for a research project.
"It was a research project to support one of the cases against me in London," Deripaska told Solomon. "But my understanding was that lawyers trust him for some reason and he was for quite a time on retainer."
Steele was hired initially by Deripaska in 2012, but the oligarch was unaware he had been working for the FBI…
MORE
.
—————————————————————————————
.
Main Drag In Central Israeli City Renamed 'Donald Trump Square' – Aeutz Sheva
.

.
A city square on Petah Tikva's Haim Ozer street, the main drag on which City Hall is also located, was renamed "Donald Trump Square" in a festive ceremony on Wednesday night. The inauguration saw the participation of Foreign Minister Haim Katz, Economics Minister Eli Cohen and Petah Tikva Mayor Rami Greenberg.
"There has never been such a sympathetic and supportive president as US President Donald Trump," Greenberg said. "We value and appreciate his support for the State of Israel and its citizens, and it is fitting that a central square in the fourth largest city in the State of Israel be named after him."
Prime Minister Binyamin Netanyahu sent a letter to Mayor Greenberg in support of the decision…
MORE
.
—————————————————————————————
.
Amazon To Build 43-Story Skyscraper In Bellevue, Washington – Fox Business
Online retail giant Amazon Opens a New Window. announced plans to build a 43-story skyscraper in Bellevue, Wash., a report stated.
The company announced plans to build the 600-foot tower in the city's downtown area meant to accommodate thousands of employees, the Seattle Times Opens a New Window. reported. Amazon bought the property the structure will be built on in April for $195 million, the media outlet reported. Details of the proposed tower could change in the coming months.
The building will have about 1 million square feet of space, the Seattle Times reported. The tower is slated to be finished by 2024.
"We look forward to growing our presence in Bellevue and bringing thousands of jobs to the city," an Amazon spokesman said in a statement to the paper. "This includes employees already based in Bellevue, new hires, and the move of some Global Operations teams currently based in Seattle to accommodate for continued expansion of other teams…
MORE
.
—————————————————————————————
.
Hunter Biden Admits To Taking Diamond Bribe From Shady Chinese Businessman – Gateway Pundit
.

.
Joe Biden's son Hunter Biden gave an interview to the New Yorker this week and spoke very candidly about his drug and alcohol abuse and also about his foreign dealings while his daddy was the Vice President of the United States.
In a shocking admission, Hunter Biden, 49, told the New Yorker that he once accepted a diamond bribe from a shady Chinese business tycoon in exchange for his powerful contacts in the U.S. The 2.8-carat diamond was reportedly worth $80,000 and was sent to Hunter in 2016 in exchange for help making contacts in the liquefied-natural-gas industry in the U.S.
Hunter was on the board of the World Food Program USA, a nonprofit that generates support for the U.N. World Food Programme, and he had hoped that Ye would make a large aid donation…
MORE
.
—————————————————————————————
.
How Obamacare Blew Up The Student Loan Crisis – Tiana Lowe
Sen. Elizabeth Warren wants to cancel student loan debt for 95% of debtors. Fellow 2020 hopeful Sen. Bernie Sanders wants to cancel all of it. What they and every other statist and socialist eager to default on trillions owed to taxpayers forget that President Barack Obama nationalizing student loans brought us to this catastrophe in the first place.
Lost in the kerfuffle and fuming of the Affordable Care Act's passage in 2010 was the Health Care and Education Reconciliation Act, signed into law just seven days after Obamacare.
Half of the act consisted of small and otherwise innocuous amendments to the ill-fated Affordable Care Act, but the other half, Title II, radically overhauled the country's student loan industry, replacing federally backed bank loans with direct government lending.
The private student loan industry was already dysfunctional and never truly private. The largest private student loan lender, Sallie Mae, originated as a government-sponsored lender, and the government-subsidized market only emerged out of a small but much older federal student loan market…
MORE
.
—————————————————————————————
.
Austin Goes From Harmlessly Weird To Dangerously Stupid By Legalizing Camping On City Streets – PJ Media
.

.
Austin has long been the weird, liberal capital of Texas. The rest of Texas just sort of shrugs and puts up with it. Austin is quirky. Austin is odd. Austin lives in its own little world.
Austin is also home to some of the best live music joints anywhere and you have to work pretty hard to find a bad restaurant in the city, so it's not without its charms. The joke about Austin is that it's nice because it's so close to Texas (its the capital, a deep blue dot surrounded by a vast red sea).
Austin is like that oddball cousin we all have. He's there. He picks his nose and argues with light posts. But he's nice and basically no threat to anyone, so whaddyagonnado?
Well, Texas' weird cousin just became a threat to itself and others…
MORE
.
—————————————————————————————
.
Leftist-Run City Council In Thomas Jefferson's Hometown Votes To Stop Celebrating His Birthday – Washington Examiner
One of Charlottesville, Virginia's most famous residents no longer has a holiday named for him, after the city council voted to end its celebration.
The Charlottesville City Council voted 4-1 Monday to remove April 13, the birthday of Thomas Jefferson, as a paid holiday. The issue came to a vote because the third president of the United States was a slaveowner. The meeting's public comment period was met with demonstrators accusing Jefferson of being both a racist and a rapist.
Jefferson, who was born and died in the city, authored both the Declaration of Independence and the Virginia Statute for Religious Freedom. He also founded the University of Virginia, which remains in Charlottesville to this day. In addition to owning slaves, those against the holiday cited his alleged children with Sally Hemings, one of his slaves.
In lieu of celebrating Jefferson's legacy, the council voted unanimously to recognize March 3 as "Liberation and Freedom Day,"…
MORE
.
—————————————————————————————
.
Navy SEAL Edward Gallagher Found Not Guilty Of Murdering Islamic Terrorist – Fox News
.

.
A jury found decorated Navy SEAL Edward "Eddie" Gallagher not guilty Tuesday on almost all charges he was facing, including murder and attempted murder, in the killing of a teenage Islamic State member in Iraq.
Gallagher was accused of stabbing to death a 15-year-old ISIS fighter in 2017 and posing with the corpse for photos.
As he awaited the charges to be read, Gallagher, 40, bounced lightly on his feet, appearing nervous, but dissolved into joyful tears once the verdict came through, tightly embracing his wife, Andrea, who has publicly championed him throughout the case as they both cried. Also seated in the gallery were Gallagher's attorneys, brother and parents…
MORE
.
—————————————————————————————
.
India: Ruling Party Fires Female Leader For Urging Hindus To Gang Rape Muslim Women – Breitbart
A female leader of the ruling Hindu-nationalist Bharatiya Janata Party (BJP) in India, Sunita Singh Gaur, was recently fired from her position after calling on Hindu men via social media to publicly "gang rape" and lynch Muslim women, arguing that there is "no other way" to "protect" the country, local news outlets report this week.
In a June 21 assessment rejected by New Delhi, the U.S. Department of State (DOS), echoing non-governmental organizations (NGOs), blasted Hindu-majority India, the most populous democracy in the world, for inciting hatred against religious minorities, namely Muslims and Christians.
The DOS reports – focused on international religious freedom – found that attacks against Muslim minorities plagued India throughout 2018.
Recent incidents captured by news reports show that sectarian violence pitting Hindus against Muslims have continued into this year…
MORE
.
—————————————————————————————
.
Batshit Crazy Congresswoman In Silly Hat Says People Should Be Prosecuted For Making Fun Of Members Of Congress – Daily Wire
.

.
Democrat Rep. Frederica Wilson led a congressional delegation to inspect an immigrant detention facility on Tuesday and following her visit she said that people who are "making fun of members of Congress" online "should be prosecuted."
"They went inside around 1 p.m. with the purpose of investigating the conditions that migrant children are living in," CBS Miami reported. "Joining Wilson was fellow South Florida Rep. Donna Shalala (FL-27), Rep. Bennie Thompson (MA-02), Rep. Brenda Lawrence (MI-14), Rep Yvette Clarke (NY-09), Rep. Katherine Clark (MA-05), Rep. John Lewis (GA-05) and Rep. Madeleine Dean (PA-04)."
"Those people who are online making fun of members of Congress are a disgrace and there is no need for anyone to think that is unacceptable," Wilson said…
MORE
.
—————————————————————————————
.
Oregon Republicans Get The Hell Out Of Dodge, Scuttling Ruinous Cap-And-Trade Bill – PJ Media
Being a Republican or conservative in Oregon can be tough. There's usually not much to cheer about. State government is controlled by hard leftists repeatedly voted in or reelected by a Democratic Socialist base centered in "progressive" population centers.
But a few good Republican senators fought back the only way they could when a ruinous cap-and-trade bill moved dangerously close to passage at the hands of the state's one-party ideologues. They got the hell out of Dodge.
As PJM's Jeff Reynolds reported:
Oregon's Republican senators, for a second time, have refused to show up for the current legislative session in Salem, denying a quorum and grinding the legislature's business to a halt.

[…]

The issue at hand is HB 2020, the cap-and-trade bill that threatens to cripple Oregon's economy…
MORE
.
—————————————————————————————
.
Donald Trump Announces Massive $105 Million Second Quarter Fundraising Haul – Breitbart
.

.
President Donald Trump together with the Republican National Committee has raised $105 million in the second quarter, the campaign announced Tuesday.
"Our massive fundraising success is a testament to the overwhelming support for President Trump," Campaign manager Brad Parscale said. "No Democrat candidate can match this level of enthusiasm or President Trump's outstanding record of results."
The campaign now has $100 million cash on hand.
July marks the point when campaigns begin announcing their second-quarter fundraising numbers. Mayor Pete Buttigieg on Monday announced a second-quarter fundraising haul of $23 million…
MORE
.
—————————————————————————————
.
John Walton, Co-Host Of Walton And Johnson Radio Show, Dies Late Monday – The Advocate
John Walton, a co-host on the popular radio show Walton and Johnson that was once based in Baton Rouge, died late Monday. His radio partner Steve Johnson confirmed the news Tuesday morning in an emotional blog post.
According to Johnson, Walton had been under medical treatment for the last month of his life and that his final hours were at his home with his family. Walton's illness was not specified.
"I will always cherish John as not only a partner but a dear friend," Johnson said. His wit and humor defined him as the unique individual we all knew him to be. He will never be replaced. He had a voice and he had something to say.
"Your loyalty and support for him and his craft was always a mutual sentiment. John cared deeply for all of you. He loved to make you all laugh." Johnson added that the show will return as soon as possible…
MORE
.
—————————————————————————————
.
Londonistan Exodus Hits Record High As More Than 300,000 People Moved Out Of British Capital Last Year – Daily Mail
.

.
Londoners are leaving the capital in record numbers and the city is now the only region in England were more people are leaving than arriving, official figures show. The data released by the Office for National Statistics revealed 340,498 people left London in 2018 to live in other parts of the UK, an increase of 11 per cent on the previous year.
The departures come at a time of rising crime in the capital, with the murder rate rising to 65 so far this year following the killing of a pregnant woman in south London last night.
Londoners are leaving the capital in record numbers and the city is now the only region in England were more people are leaving than arriving, official figures show The exodus marks the highest rate of people leaving London since the ONS began collecting data in 2012…
MORE
.
—————————————————————————————
.
Kamala Harris' Campaign Lawyer Hired Fusion GPS For Hillary Clinton – Washington Examiner
The former top lawyer for Hillary Clinton's failed presidential campaign who hired Fusion GPS to carry out controversial opposition research against then-candidate Donald Trump in 2016 is now working for a top 2020 Democratic presidential hopeful.
Marc Elias, who heads Perkins Coie's political law group, became general counsel for California Sen. Kamala Harris' presidential bid this year.
Elias, who held the same position in Clinton's campaign, is named in two pending Federal Election Commission complaints and in a recent federal lawsuit alleging that the Clinton campaign broke campaign finance laws when it used Perkins Coie to hire Fusion GPS.
Fusion GPS went on to hire British ex-spy Christopher Steele, who compiled an unverified dossier allegedly based on sources close to the Kremlin which was disseminated to the media and used by the FBI to obtain Foreign Intelligence Surveillance Act warrants targeting former Trump campaign associate Carter Page…
MORE
.
—————————————————————————————
.
Trump Signs Law Making It Harder For IRS To Seize Money From Americans – Daily Signal
.

.
The Internal Revenue Service seized $446,000 from the bank accounts of brothers Jeffrey, Richard, and Mitch Hirsch in 2012, claiming a "structuring" violation against the owners of Bi-County Distributors Inc. for making multiple bank deposits of less than $10,000.
The government never charged them with a crime, nor gave them a hearing to enable them to contest the seizure, but after intense national media attention to the case, the government returned the funds.
The case was among many that highlighted an abuse by IRS agents known as legal source structuring that allowed the tax collection agency to use a law, the Bank Secrecy Act, intended to combat money laundering, to seize assets…