.
Obama-Appointed Judge Blocks White House From Allocating Military Funds To Build Border Wall – Gateway Pundit
.

.
A federal judge has blocked President Donald Trump from allocating military funds to build a border wall. The permanent injunction was issued on Friday by U.S. District Judge Haywood Gilliam in California.
The judge had previously issued a temporary injunction after President Trump issued a national emergency and announced that he would use Defense Department funds to build the wall and secure the southern border of the U.S.
Gilliam was nominated by Obama and confirmed in 2014. He donated to Obama's campaign in 2008, sending $4,600 to Obama for America and $2,300 to the Obama Victory Fund, according to federal election records…
MORE
.
—————————————————————————————
.
The Golden Asteroid Worth $700 Quintillion – Zero Hedge
Whether it was the Big Bang, Midas or God himself, we don't really need to unlock the mystery of the origins of gold when we've already identified an asteroid worth $700 quintillion in precious heavy metals.
If anything launches this metals mining space race, it will be this asteroid – Psyche 16, taking up residence between Mars and Jupiter and carrying around enough heavy metals to net every single person on the planet close to a trillion dollars.
The massive quantities of gold, iron and nickel contained in this asteroid are mind-blowing. The discovery has been made. Now, it's a question of proving it up. NASA plans to do just that, beginning in 2022.
Of course, says veteran miner Scott Moore, CEO of EuroSun Mining "The 'Titans of Gold' now control hundreds of the best-producing properties around the world, but the 5-4 million ounces of gold they bring to the market every year pales in comparison to the conquests available in space."…
MORE
.
—————————————————————————————
.
6 More People Added To List Of Alleged Illegal Alien Serial Killer's Victims – Dallas Morning News
.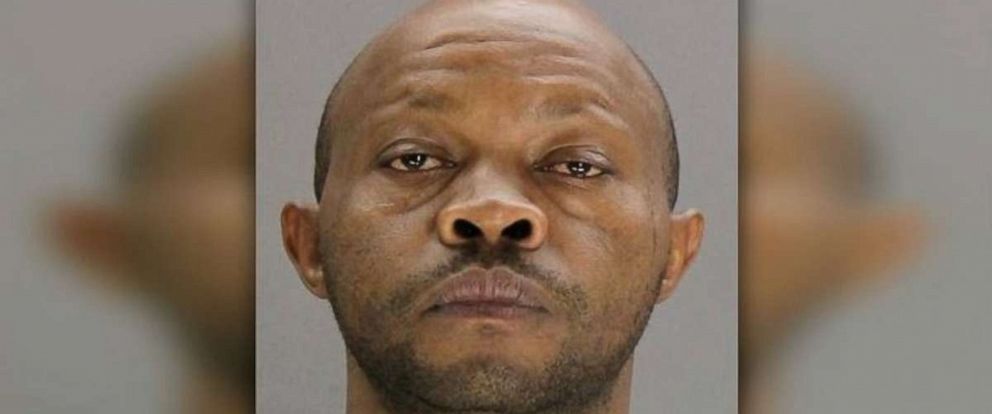 .
A new series of lawsuits allege a serial murder suspect's path of violence through Dallas and Collin counties was even wider than previously believed. Billy Chemirmir, 46, was already accused of killing 12 elderly women in Dallas and Collin counties. The lawsuits allege six more elderly victims, including one man.
Family members filed the six separate lawsuits Tuesday against The Tradition-Prestonwood, an upscale senior living complex where eight of the people died. The complex is operated by The Tradition, a company that owns four senior living communities in Dallas and Houston.
The relatives allege the complex failed to protect residents and tried to hide a string of suspicious deaths – even after Chemirmir was arrested…
MORE
.
—————————————————————————————
.
Illegal Alien Caught With 'Enough Fentanyl To Kill One Million People' – USIACR
Pablo Vega-Ontanon, 53, an illegal alien from Mexico living in Georgia, pleaded guilty today before U.S. District Judge Sul Ozerden to possession with intent to distribute one kilogram or more of heroin, announced U.S. Attorney Mike Hurst and Special Agent in Charge Jere T. Miles with Immigration and Customs Enforcement's Homeland Security Investigations in New Orleans.
On November 6, 2018, Vega-Ontanon and two co-defendants arrived in Gulfport to sell heroin to a confidential informant. They claimed to have ten kilograms of heroin hidden in a compartment of their vehicle. All three were arrested shortly thereafter. The substance was eventually tested and found to contain nine kilograms of heroin and one kilogram of fentanyl.
That amount of fentanyl can produce one million fatal doses.
Vega-Ontanon was indicted on November 27, 2018 along with co-defendants Eder Ortega- Casarrubias and Eric Estudillo Carrazco…
MORE
.
—————————————————————————————
.
DemoNazis Promise To Take Away Our Health Insurance And Give It To Illegal Aliens – Breitbart
.

.
We will have to wait and see how and if the debates move the needle within the Democrat primary. But what these last two nights have done is clarify a Democrat Party that is bound and determined to confiscate our guns, our money and our health insurance. Oh, and then Democrats are going to decriminalize illegal immigration and give our health insurance to illegal aliens.
That is my long way of saying President Trump was the winner of the Democrat debates, because he is the only person standing between us and this:
* Tax increases.
* Gun confiscations.
* Slave reparations…
MORE
.
—————————————————————————————
.
'Straight Pride' Parade Permit Approved In Boston – Washington Examiner
The City of Boston has approved a permit for organizers to host a "Straight Pride" parade which will take place on Saturday, Aug. 31. Organizers announced Wednesday that they had successfully secured the public events permit, further stating that their event, which is officially called "Super Happy Fun America," is a celebration of "being straight" but is not an "anti-gay" parade.
Boston Mayor Marty Walsh said earlier this month, "Permits to host a public event are granted based on operational feasibility, not based on values or endorsements of beliefs. The City of Boston cannot deny a permit based on an organization's values."
Super Happy Fun America president John Hugo said, "We don't hate anyone. We just want to have our own celebration just like everybody else has a right to. All people from all communities are welcome so long as they show mutual respect."
The grand marshal of the parade is set to be controversial political commentator, Milo Yiannopoulos, who is openly gay…
MORE
.
—————————————————————————————
.
China Hacked Hillary's Illegal Email Server, Congressman Confirms – Epoch Times
.

.
The United States intelligence community established that China hacked Hillary Clinton's unauthorized email server when she served as the secretary of state, according to Rep. Louie Gohmert (R-Texas.)
In an interview with The Epoch Times published on June 26, Gohmert said that the Chinese "actually hacked Hillary Clinton's personal server – as our intel community established without any question – even though the FBI refused to ever examine the evidence."
"There's no question, China was involved," he added.
Gohmert is the first lawmaker to publicly confirm that China was the foreign actor which hacked Clinton's server…
MORE
.
—————————————————————————————
.
Pelosi Blinks: House To Pass Trump Border Bill – Washington Times
House Democrats blinked in the border crisis showdown Thursday, with members saying they were backing down on their partisan bill and would vote to approve the Senate's bipartisan $4.6 billion version that gives President Trump most of what he wanted.
The bill includes money for ICE and the Defense Department – both of which were non-starters for many Democrats. And it lacks a number of new rules, such as no-notice visits by members of Congress to detention facilities and restrictions on how long children can be kept at some shelters.
House Speaker Nancy Pelosi had talked with Vice President Mike Pence about getting administration commitments for some of those restrictions, but they will not be part of the bill lawmakers will vote on.
In announcing the defeat, Mrs. Pelosi vowed to fight on.
"At the end of the day, we have to make sure that the resources needed to protect the children are available," she said in a letter to fellow Democrats…
MORE
.
—————————————————————————————
.
In Major Elections Ruling, U.S. Supreme Court Allows Partisan Map Drawing – Reuters
.

.
In a major blow to election reformers, the U.S. Supreme Court on Thursday rejected efforts to rein in electoral map manipulation by politicians aimed at entrenching one party in power, a practice known as partisan gerrymandering that critics have said warps democracy.
The justices, in a landmark 5-4 ruling that could reverberate through U.S. politics for years to come, ruled for the first time that federal judges do not have the authority to curb partisan gerrymandering – a decision that could embolden state lawmakers to intensify use of the practice.
The court ruled along ideological lines in the decision written by Chief Justice John Roberts, with its conservative members in the majority and liberals in dissent…
MORE
.
—————————————————————————————
.
Trump Seeks 2020 Census Delay After Chief Justice Roberts Sides With Leftists On Supreme Court To Block Citizenship Question – Fox News
President Trump vowed Thursday to try delaying the 2020 census after the Supreme Court blocked, for now, his administration's plan to include a question that inquires about citizenship status.
The court had said that the administration's explanation for adding the question was insufficient and sent it back to the lower courts for further consideration. The ruling marked a major setback for the administration.
While more lower-court litigation is possible, it would be difficult for the government to get the question on the census in time for the forms to be printed by their original self-declared summer deadline.
But Trump raised the possibility of a delay until a final resolution by the courts. In a fiery Twitter response to the narrow ruling, Trump said it "seems totally ridiculous" for the government not to ask such a "basic question."…
MORE
.
—————————————————————————————
.
What Is Wrong With Angela Merkel? German Chancellor Seen Violently Shaking… Again – Gateway Pundit
.

.
What is wrong with Merkel? German Chancellor Angela Merkel was seen violently shaking AGAIN on Thursday. Merkel met President Frank-Walter Steinmeier on Thursday when she began to uncontrollably shake. The tremors lasted for two minutes.
About a week ago, Merkel was seen shaking as she stood next to Ukrainian President Volodymyr Zelenskiy and the alarming incident was apparently not the first time that Merkel, 65, was seen violently shaking in similar circumstances, according to a report from DPA News Agency. Merkel claimed that she was just dehydrated and felt better after she drank some water.
Concern for Merkel's health is now growing after she was seen again shaking and clutching her arms…
MORE
.
—————————————————————————————
.
Photos Reveal Alexandria Ocasio-Cortez Was Crying Over An Empty Parking Lot – Zero Hedge
Newly uncovered photos from the border protest attended by a tearful Alexandria Ocasio-Cortez show that she was crying over an empty parking lot.
Many have accused the Congresswoman and her supporters of staging a photo-op after the images, taken during a 2018 event outside a migrant "tent city" in Tornillo, Texas, went viral earlier this week.
The photos show an emotional AOC holding her face and appearing to cry. Her attention appears to be directed towards whatever is on the other side of the fence.
However, a photo from a different angle shows there is nothing there aside from an empty parking lot and some police officers.
Another image shows a photographer being careful to capture AOC's reaction as she gets emotional over what appears to be little other than a vehicle and a tree…
MORE
.
—————————————————————————————
.
Self-Important Leftist Alyssa Milano Shows Up Unannounced At Migrant Detention Center Demanding Admittance, Is Told To Go Pound Sand – Daily Mail
.

.
Alyssa Milano has been turned away from a Florida migrant detention center after turning up unannounced to perform an inspection inside.
The actress arrived at Homestead on Wednesday morning and was joined by a group of activists who demanded to get inside and meet the migrant children being held there. They were refused entry and told they must submit formal requests, like everyone else.
Milano, who was photographed showing up in a chauffeur-driven Mercedes, streamed videos from the site on Twitter. In one, she was heard telling some of the government workers blocking her access: 'I'm Alyssa Milano. I'm an actress/activist and I would love to be let in based on a community visit.' …
MORE
.
—————————————————————————————
.
Democrat Candidate For Florida House Apparently Lied About Being A Doctor And Treating Mass Shooting Victims – Law & Crime
A woman running for Florida's House of Representatives has come under fire recently as discrepancies in her heroic backstory as a doctor appear to be piling up.
Elizabeth McCarthy, a 50-year-old openly LGTBQ Democratic candidate for Florida's House District 28, is facing severe backlash following accusations that she lied about being a doctor. McCarthy has said publicly that she treated numerous victims of the 2016 Pulse Nightclub mass shooting.
After being introduced by U.S. Rep. Darren Soto (D) at a June 2017 town hall on gun violence as an "ER doctor who treated some of the Pulse victims," McCarthy told the crowd that she began her career as a nurse before going to the University of Central Florida and receiving her medical degree in 2014.
McCarthy recounted that on the night of the Pulse shooting, she was "working at Orlando Health," the hospital where victims of the shooting were taken for treatment…
MORE
.
—————————————————————————————
.
Obama's ICE Chief: 'Cages' For Illegal Aliens Were Built By Obama Regime – Daily Wire
.

.
The man who was the Obama administration's chief of removing illegal immigrants said on Wednesday that it was his boss, President Barack Obama, who had the idea of putting illegal immigrant children in the "cages" that Democrats have used as a bludgeon against President Trump.
Thomas Homan, Obama's executive associate director of Immigration and Customs Enforcement between May 2013 and January 2017, was responsible for "promoting public safety and national security by maintaining direct oversight of critical ICE programs and operations to identify, locate, arrest, detain and remove illegal aliens from the United States," according to his LinkedIn profile.
He stated on Wednesday, "I've been to that facility, where they talk about cages. That facility was built under President Obama…
MORE
.
—————————————————————————————
.
In Major "Blow" To Bolsonaro, 39 Kilos Of Coke Seized On Brazil's Presidential Plane – Zero Hedge
A Brazilian Air Force pilot, who was one of the crew members on their way to serve as the advance guard for Brazil president Bolsonaro during the forthcoming G20 summit in Osaka, was arrested during a stopover in Seville en route to Japan after Spanish customs officers discovered enough cocaine on him in to fuel a small Wall Street bank's party for a month in what has become an international embarrassment for Jair Bolsonaro, Brazil's self-professed law-and-order president.
The 38-year-old airman appeared in court on Wednesday on charges of drug trafficking after Spanish officials discovered 37 packets of cocaine weighing a total of 39 kilos in baggage and officers from Spain's Guardia Civil took the crew member into custody, a police spokesman in Seville said, adding that "the whole bag was filled with drugs" according to the FT.
The airman had arrived in Spain on Tuesday afternoon in the airplane coming from Brazil, which later in the day departed for Japan with the rest of the crew on board…
MORE
.
—————————————————————————————
.
President Trump Visits Troops During First Democratic Debate, Dubs The Contest 'Boring' – Daily Caller
.

.
President Donald Trump made a special visit to U.S. troops in Alaska during the first night of the Democratic primary debates on Wednesday.
The president is currently on his way to Japan for the G20 Summit, but Air Force One made a standard refueling stop in Anchorage, Alaska. During the brief traveling break, Trump spoke to service members at Joint Base Elmendorf-Richardson.
While approaching the troops, Trump noted that the debate had just started, but indicated that he chose to spend time with the military members rather than watching the beginning of the debate on his plane. "And I had my choice between you and them and I chose you," the president told the troops…
MORE
.
—————————————————————————————
.
First Democratic Debate Was A Good Night… For Team Trump – John Podhoretz
Section 1325! Section 1325! For a few crucial minutes in the middle of the first Democratic presidential debate, Juliلn Castro (polling average: 0.8 percent) took over the proceedings by challenging his fellow candidates to endorse the repeal of Section 1325 of the Immigration and Naturalization Act. What's it about? Don't ask.
He yelled at Beto O'Rourke about it and expressed his deep disappointment that O'Rourke wasn't joining him in supporting the repeal of Section 1325. O'Rourke is at 3.3 percent in the Real Clear Politics polling average, so you can see why Castro thought it was so important to nail him. If he really cuts into Beto's support, Castro might rise to a whole 1.5 percent.
Meanwhile, Elizabeth Warren – poll average 12.8 percent – could barely get a word in edgewise.
Later, Tulsi Gabbard (0.8 percent) got into a kerfuffle with Tim Ryan (0.6 percent) on whether we should even have gone into Afghanistan in the first place…
MORE
.
—————————————————————————————
.
Ask Google If Men Can Get Pregnant And The Answer Is 'Yes' – Daily Caller
.

.
Ask Google if men can become pregnant, and the answer you'll get is: yes. Google's "featured snippet" for the question "Can men get pregnant?" is an excerpt from a Healthline.com article that reads: "Yes, it's possible for men to become pregnant and give birth to children of their own."
The article's definition of men includes "some people who were assigned female at birth" but identify as transgender men.
Google's featured snippets sit above the regular search results and include excerpts from what are meant to be authoritative answers to commonly asked questions. Google used the example question "Why is the sky blue?" in a January 2018 blog post explaining featured snippets…
MORE
.
—————————————————————————————
.
Obama Appointed Judge: Illegal Who Used Fake Federal Documents To Obtain Driver's License Did Not Commit A Crime – Washington Standard
Honestly, it blows my mind how some people get in the positions that they get into in government. Take for instance a Miami federal judge who claims that it was not a crime for an illegal alien to use fake federal documents in order to obtain a driver's license.
Obama-appointed federal Judge Beth Bloom threw out charges of using fake immigration documents to obtain a Florida driver's license against Rubman Ardon Chinchilla, a roofer who lives in Broward County, Florida and has been illegally living in the U.S. for decades.
Chinchilla was indicted on two counts of violating federal law.
Mr. Chinchilla was one of 20 illegal aliens that were arrested for using an "Order of Supervision," which is a federal form used to prove to the Florida Department of Highway and Safety that an individual is allowed to be in the US.
Both Chinchilla and the other illegal aliens obtained attorneys and fought the charges. They argued that the Florida Department of Highway and Safety doesn't allow for an "Order of Supervision" to be used as proof of legal status in the U.S…
MORE
.
—————————————————————————————
.
Collusion: YouTube's Competitor Bans Project Veritas Video Exposing Google's Electoral Interference – Big League Politics
.

.
The Orwellian censorship by the Big Tech monopolists is spiraling out of control. After YouTube booted Project Veritas' video that exposed the electoral interference and thought control of Google off of their platform, their competitor Vimeo has now followed suit.
Vimeo could gain market share from exposing the truth about Google's machinations to undermine the democratic process in the United States. Considering they are one of YouTube's top competitors, this would be a way for them to gain much-needed market share in a competitive industry.
However, Vimeo is doing the opposite. They are in effect harming their own business and protecting their competition…