.
DemoNazi Mayor Of Pittsburgh Who Begged For Syrian Migrants Calls For More Of Them After Aborted Terror Attack – Big League Politics
.

.
Pittsburgh Mayor Bill Peduto is undaunted after a Syrian migrant allegedly plotted to bomb a Christian church earlier this week, and continues to call for more so-called refugees to be dumped into his city.
"Pittsburgh has historically been a home for refugees and immigrants and will continue to be one," he said. Peduto makes clear that diversity is a religious belief of sorts to him, and he will never waver on bringing third-world foreigners to his city no matter what the cost.
"As people from around the world have sought to flee violence and misery and seek better lives for their families in the United States, I have always been consistent in our message: we welcome all refugees and immigrants…
MORE
.
—————————————————————————————
.
Liz Warren Sees Your Slavery Reparations, And Raises You Gay Reparations – SooperMexican
It's socialist Democrat Christmas, with every presidential candidate acting like Santy Claus but instead of giving toys, they're giving out taxpayer funded cashola!!!!
On today's edition of commie Christmas, Liz Warren is going to one up you on slavery reparations, and send every gay person a sweet sweet commie gift!!
Elizabeth Warren
@ewarren

It wasn't until marriage equality became law that gay & lesbian couples could jointly file tax returns – so they paid more in taxes. Our government owes them more than $50M for the years our discriminatory tax code left them out. We must right these wrongs. https://t.co/OZQcfVilSs
Here's some of the article:
LGBTQ+ Americans have historically received unjust treatment by the United States government, but some politicians are now looking to correct past wrongs…
MORE
.
—————————————————————————————
.
Israeli Company Unveils World's First All-Electric Passenger Plane – Zero Hedge
.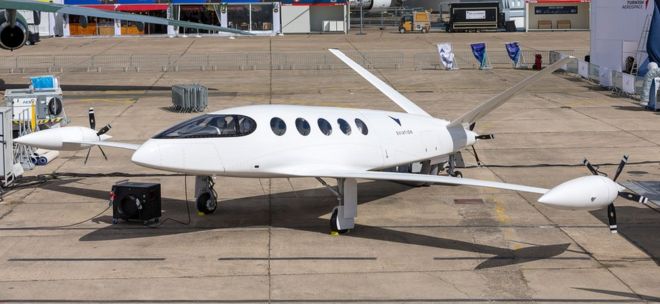 .
An Israeli startup called Eviation Aircraft unveiled the world's first commercial all-electric passenger plane last week at the Paris Airshow, reported GeekWire. Called Alice, the all-electric plane is powered by three rear-facing pusher-propellers, one in the back and two at the wingtips that rotate.
Eviation CEO Omer Bar-Yohay told reporters that the plane seats nine passengers and can travel 276mph at 10,000ft altitude over the distance of about 650 miles.
Flight testing is expected in the near term at Moses Lake's airport in partnership with Seattle-based AeroTEC. The plane is scheduled to enter service by 2022, could transform small distance travel across America…
MORE
.
—————————————————————————————
.
Acting DHS Chief 'Sabotaged' ICE Raids By Leaking Plan To Washington Post – Zero Hedge
Since the Washington Post spoiled the surprise and published a report about the Trump Administration's plan to arrest thousands of migrant families who have been denied asylum – prompting the administration to cancel the raids – many have probably been wondering why somebody inside would break President Trump's longstanding policy of not telegraphing your moves in advance.
Well, now that question appears to have been answered by the Washington Examiner:
The acting head of DHS, Kevin McAleenan, reportedly leaked the details of the operation (he traveled alongside the WaPo reporter who broke the story earlier this week) in what sources described as a deliberate attempt to sabotage the raids.
According to several sources who spoke with the Examiner, McAleenan had opposed the raids for months. The acting DHS head, is said to be more concerned with what Congressional Democrats and the 'Never Trumpers' think of his performance than most other members of the administration…
MORE
.
—————————————————————————————
.
Congressman Nunes: FBI Hid Information Undermining Christopher Steele's Credibility From Congress For Two And A Half Years – Gateway Pundit
.

.
Rep. Devin Nunes (R-CA), the ranking member of the House Intelligence Committee, went on with Maria Bartiromo on Sunday Morning Futures.
Rep. Nunes told Maria the FBI was hiding documents from Congress for two-and-a-half years. Nunes believes US Attorney John Durham will find out who in the FBI was hiding these documents from Congress that prove the Obama Department of Justice knew the Steele Dossier was a fraud when they used it to spy on the Trump campaign in early 2016.
Rep. Nunes also went off on the "possessed" Democrats.
Rep. Nunes: You have the Democrats in Washington DC, you have the media in DC are possessed individuals…
MORE
.
—————————————————————————————
.
Trey Gowdy: FBI Gave 'Two Different Kinds Of Defensive Briefings' To Trump And Clinton In 2016 – Washington Examiner
Former South Carolina Rep. Trey Gowdy suggested that the FBI gave preferential treatment to Hillary Clinton's campaign in 2016 when advising the presidential candidates on how to deal with the threat posed by foreign actors.
During a Sunday interview on Fox News, Gowdy referenced how the campaigns of both Clinton and then-candidate Donald Trump received counterintelligence "defensive" briefings, but claimed they were not the same.
Gowdy said the FBI provided "two different kinds of defensive briefings to candidates depending on who you like and who you don't," and coupled with how the FBI withheld transcript material from the FISA court, "then your bias begins to impact the investigation."
Prior to Gowdy's assertion on this week's "Sunday Morning Futures," there had not been any indication that Trump's briefing was different than Clinton's…
MORE
.
—————————————————————————————
.
Trump Says U.S. To Hit Iran With 'Major' New Sanctions Monday – Times Of Israel
.

.
U.S. President Donald Trump said Saturday that the United States would impose "major" new sanctions on Iran in two days – a move sure to exacerbate tensions with the Islamic republic inflamed by the downing of a U.S. spy plane.
Trump tamped down the threat of military action on Friday, when he called off retaliatory strikes at the last-minute because the response was not "proportionate" to the drone's destruction over the Strait of Hormuz.
But he had said military action is still an option and brandished the threat of sanctions ever since. Now, he has set a timetable for fresh punitive economic measures to heap more pressure on an Iranian economy already reeling from the sanctions in place since Trump withdrew from an international nuclear deal with Tehran…
MORE
.
—————————————————————————————
.
As Senator, Creepy Joe Biden Pioneered Unconstitutional Civil Asset Forfeiture Targeting Minorities – Big League Politics
Presidential contender Joe Biden is trying to make himself seem palatable for the radical socialist base of the Democratic Party to be its nominee to take on Trump in 2020, but his record – including blazing the trail for civil asset forfeiture nationally – is proving quite problematic.
Then-Senator Joe Biden introduced the Comprehensive Forfeiture Act in 1983 to give federal agents sweeping new powers to seize assets from private citizens before they were convicted of a crime.
The following year, the 1984 Comprehensive Crime Control Act supported by Biden got state and local law enforcement into the unconstitutional mix by creating the "equitable sharing" program to give them up to 80 percent of the moneys from assets seized by the feds, to further facilitate the practice across the nation.
These Biden-backed laws were an egregious assault on the Fifth Amendment of the Constitution by taking a suspect's property without the due process of law…
MORE
.
—————————————————————————————
.
President Trump To Nominate Army Secretary Mark Esper As Secretary Of Defense – Fox News
.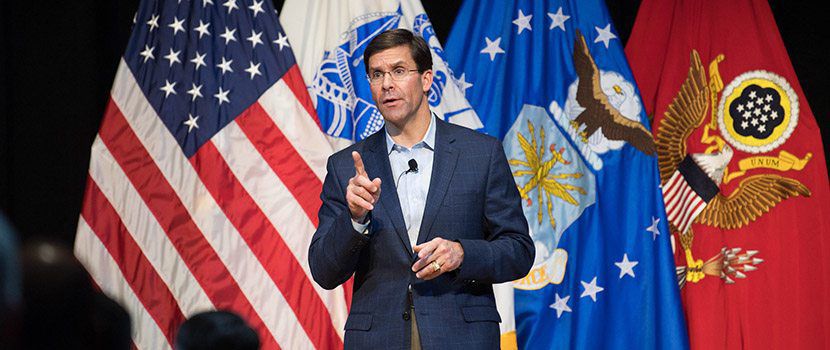 .
President Trump plans to nominate Army Secretary Mark Esper as the nation's next defense secretary, the White House announced Friday evening. Esper is set to start as acting defense secretary Monday following the departure Friday of current acting Defense Secretary Patrick Shanahan, the Washington Post reported.
The transition at the Pentagon comes amid escalating tensions between the U.S. and Iran, following Iran's downing of a U.S. drone over international waters and the country's suspected involvement on attacks against oil tankers in the Gulf of Oman earlier this month.
President Trump had announced Tuesday that Shanahan was withdrawing from consideration for a permanent appointment to lead the Pentagon because of family matters…
MORE
.
—————————————————————————————
.
President Trump To Congress: I'll Give You Two Weeks To Fix Immigration Laws, Then Mass Deportations Begin – Daily Caller
President Donald Trump is delaying previously scheduled deportations to work on a "solution" with Congress, the President announced in a tweet Saturday.
"At the request of Democrats, I have delayed the Illegal Immigration Removal Process (Deportation) for two weeks to see if the Democrats and Republicans can get together and work out a solution to the Asylum and Loophole problems at the Southern Border," Trump said. "If not, Deportations start!"
Trump announced last week that he would begin deporting the estimated nearly 11 million illegal immigrants living in the U.S.
"They will be removed as fast as they come in," said of illegal immigrants at the time.
Trump's announcement generated outrage from Democrats such as Senate Minority Leader Chuck Schumer, who called the planned deportations "inhumane & unwise."…
MORE
.
—————————————————————————————
.
Insane Leftists Update: UC Santa Cruz To Remove 'Offensive' Bells From Campus – Breitbart
.

.
UC Santa Cruz has announced that it will remove historic bells from the "Spanish Missions" after members of the community called them offensive.
According to a report by Campus Reform, the University of California, Santa Cruz, will remove a major historical artifact from campus. The reason? Many in the UC Santa Cruz community argued that the artifact is offensive.
The "Spanish Mission" bells were used between 1769 and 1833 to highlight the path of the 21 California Missions, which were constructed to evangelize Native Americans. Now, the school views these bells as symbols of past oppression. The university released a statement last week announcing that the bells would be removed from campus…
MORE
.
—————————————————————————————
.
Turns Out Trump Did Launch Attacks On Iran, Just Not The Conventional Kind – BBC News
The U.S. launched a cyber-attack on Iranian weapons systems on Thursday as President Trump pulled out of air strikes on the country, U.S. reports say. The cyber-attack disabled computer systems controlling rocket and missile launchers, the Washington Post said.
It was in retaliation for the shooting down of a U.S. drone as well as attacks on oil tankers that the U.S. has blamed Iran for, the New York Times said. There is no independent confirmation of damage to Iranian systems.
The U.S. has also imposed sanctions President Trump described as "major". He said the sanctions were needed to prevent Iran from obtaining nuclear weapons and economic pressure would be maintained unless Tehran changed course.
Tensions between the U.S. and Iran have risen since the U.S. last year pulled out of a 2015 nuclear deal between Iran and world powers and reinstated sanctions, triggering economic meltdown in Iran…
MORE
.
—————————————————————————————
.
Insane Leftists Update: California City Proposes Giving Gangbangers Cash Not To Commit Violent Crimes – Big League Politics
.

.
As leftist California descends into bankruptcy and despair, the leftist-run city governments of the state are getting more radical with their liberal schemes to solve the many problems they helped to create in the first place.
The latest mind-boggling trend in California cities plagued with crime is actually paying gang members not to commit violent crimes.
After a 3-2 vote at Thursday's city council meeting, the local government of Fresno is set to authorize city leaders such as Mayor Lee Brand and Fresno Police Chief Jerry Dyer to determine whether the Advance Peace program should be implemented…
MORE
.
—————————————————————————————
.
Obama-Appointed Judge Issues Order Blocking Arrests Of Illegal Aliens At Massachusetts Courthouses – Epoch Times
A federal judge appointed by President Barack Obama issued an order blocking Immigration and Customs Enforcement (ICE) from making arrests at Massachusetts courthouses.
U.S. District Judge Indira Talwani granted a preliminary injunction that orders ICE "from civilly arresting parties, witnesses, and others attending Massachusetts courthouses on official business while they are going to, attending, or leaving the courthouses."
The order is the first in the nation to halt immigration arrests across an entire state, Oren Nimni, an attorney for Lawyers for Civil Rights in Boston, told the left-leaning Boston Globe.
The injunction was granted amid a court battle launched by Suffolk District Attorney Rachael Rollins and Middlesex District Attorney Marian Ryan, who filed a lawsuit seeking to block the arrests at courthouses of those illegally in the country. ICE had asked the request for a preliminary injunction to be blocked…
MORE
.
—————————————————————————————
.
3 Years After Brexit Vote, Dire Warnings For UK Economy Have Proved Wrong – Daily Signal
.

.
Pollsters had heart palpitations in June 2016 as the people of Great Britain voted to leave the European Union. A dismayed media spouted speculative hysteria about the British economy that spread faster than a fire at a match factory.
Three years after the June 23, 2016, referendum, however, the establishment in Westminster remains incapable of admitting it was wrong. The reality is that the uncertainty surrounding Brexit has had little obvious effect on the British economy.
Despite doomsday predictions, the British economy since the Brexit vote has not lived down to Brexit opponents' expectations and has managed to outperform and outrank the other large economies of the European Union…
MORE
.
—————————————————————————————
.
Trump Cuts Obama's Syrian Refugee Surge By More Than 60 Percent – Breitbart
President Trump has reduced the number of Syrian refugees entering the United States by more than 60 percent compared to former President Obama's surge of Syrian nationals arriving in the country.
Since Trump's inauguration, he has reduced the levels at which Syrian refugees are arriving in the U.S. Between January 20, 2017, and June 2019, only about 2,419 Syrian refugees have entered the country – nearly 97 percent of which are Muslim and 1.4 percent of which are Christians and Catholics.
Compare this level to Obama's surge of Syrian refugees between January 20, 2014, and June 2016 when about 6,368 Syrian nationals were granted entry to the country. Almost 99 percent of the Syrian refugees admitted by the Obama administration during this period were Muslim and less than 0.8 percent were Christians and Catholics.
The Obama-to-Trump Syrian refugee flow to the U.S. represents a 62 percent reduction in overall levels from the terrorist-sanctioned country…
MORE
.
—————————————————————————————
.
Oregon: Republican Senator Threatens State Troopers, Warns Them To 'Come Heavily Armed' – The Oregonian
.

.
Tensions were already smoldering in the Oregon Senate Wednesday, when Sen. Brian Boquist, R-Dallas, poured gasoline on the situation, suggesting he would shoot and potentially kill any state trooper sent to haul him unwillingly back to the Capitol.
After Senate Republican Leader Herman Baertschiger Jr. said Tuesday that his caucus was "prepared to take actions" to prevent passage of a major climate change bill, Gov. Brown announced on Wednesday that she was ready to answer Republican stonewalling by calling lawmakers back for a special session.
Brown hinted that she would be willing to send state troopers to round up Republicans if they walk out in the final days of the regular legislative session…
MORE
.
—————————————————————————————
.
Federally Funded Harvard Program Offers Humanized Mice Made With Aborted-Baby Parts For $800-$1,272 – CNS
A federally funded program at Harvard University is offering "humanized mice" made with organs taken from aborted babies for prices ranging from $800 to $1,272, according to the fee schedule Harvard has published online.
This program, which has received $926,682 in grants from the National Institutes of Health over the past 5 years, creates a demand for tissue—including livers and thymuses–taken from aborted babies.
Its current grant of $168,320 was awarded for a one-year period that started on Aug. 1, 2018 and will end on July 31, 2019.
On May 15, CNSNews.com asked NIH and the Department of Health and Services: "Will the NIH extend this grant beyond July 31, 2019? Or will NIH terminate this grant?"
On June 21, HHS indicated to CNSNews.com that this program and another federally funded Harvard program that uses tissue from aborted babies to make humanized mice will not be immediately subject to the new policy…
MORE
.
—————————————————————————————
.
More Than 600 U.S. Companies Sign Letter In Support Of Trump's Tariffs – Daily Caller
.

.
Over 600 companies based in the U.S. signed a letter Friday in support of the tariffs President Donald Trump slapped on China, citing a boost in American jobs and lower costs for their businesses.
The letter, shared first with the Daily Caller before the hearing, will be submitted during testimony Friday before the Office of the United States Trade Representative (USTR). The USTR has been having hearings all week regarding proposed tariffs on approximately $300 billion worth of Chinese products.
It is the intention of Coalition for a Prosperous America (CPA), Chief Economist, Jeff Ferry to present the letter Friday morning during his testimony to the USTR…
MORE
.
—————————————————————————————
.
Undocumented Democrat Update: Accused Rapist Deported In January Returns, Gets Arrested – Big League Politics
An illegal alien accused of brutally raping a Tennessee woman in January was deported, only to return almost immediately to the United States.
"Records show Javier Morales was accused of pinning a woman against a wall and violating her in January 2019," according to WVLT. "He was at an apartment with the woman after being hired to paint, reports said."
Morales was immediately deported after the incident instead of facing trial, and the local District Attorney decided that warrants would be issued for his arrest should he ever return. He was arrested on Monday when he did just that.
He is being held without bail in the Knox County Jail on sexual assault charges.
The ease with which Morales was able to slip back into the United States highlights America's porous borders amid a time of gridlock on the subject of border security in Washington, D.C…
MORE
.
—————————————————————————————
.
Special Prosecutor Approved In Smollett Case, Can Reinstate Charges – Daily Wire
.

.
A Cook County, Illinois judge has ruled that a special prosecutor should be appointed to investigate the alleged hate crime hoax case involving actor Jussie Smollett, which would allow charges to be reinstated against Smollett.
CBS News Chicago reported that the judge made the ruling because "Cook County State's Attorney Kim Foxx had no authority to hand [the case] off to her top deputy after announcing she recused herself."
TMZ noted that the judge "used a nautical metaphor to describe the screw-ups" made by Foxx's office, saying, "There was no master on the bridge to guide the ship as it floundered through unchartered waters. And it ultimately lost its bearings."…
MORE
.
—————————————————————————————
.
Bernie Sanders: Medicare For All Would 'Absolutely' Cover Illegal Aliens – Daily Caller
Vermont Senator and Democratic presidential candidate Bernie Sanders admitted Friday that his Medicare for All plan would cover the nearly 11 million illegal immigrants present in the United States.
Sanders has routinely campaigned on his plan to nationalize the U.S. health care system and provide so-called "free" health insurance to every individual. The plan is estimated to cost more than $32 trillion over the next decade.
"We're gonna… create a Medicare for All health care system which guarantees health care to every man, woman, and child," Sanders said during the National Association of Latino Elected and Appointed Officials' (NALEO) presidential candidate forum Friday. "We will organize the American people around the idea that all people in this country have the right to health care."
The moderator of the event asked Sanders if his plan would apply to illegal immigrants in the U.S…
MORE
.
—————————————————————————————
.
Media Buried Biden's Love Of Segregationists To Protect Obama – Breitbart
.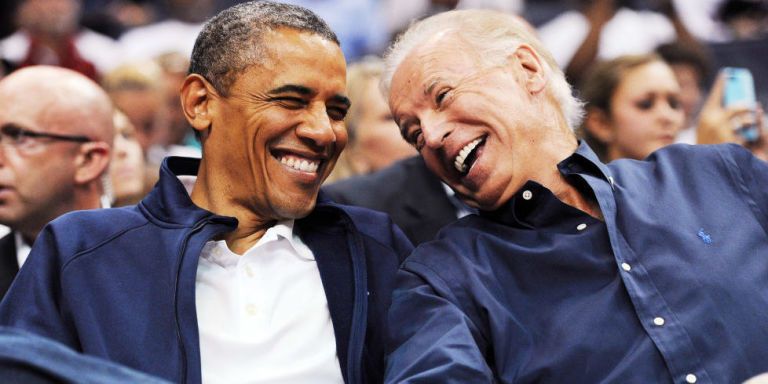 .
Joe Biden spent eight years as vice president, and thanks to our useless, partisan, deceitful, fake news media, we are only now learning about Biden's abiding love for Democrat segregationists.
Joe Biden hearts Democrat segregationists. That is just a fact, a fact that is only coming out now despite his being a public figure for nearly 50 years, despite a public record of his love for Democrat segregationists having been available to the media for just as long.
In fact, until a couple of days ago, Biden was so sure the media would not criticize him, so used to getting a pass on his love for Democrat racists, he was still running around, in this, the year of our Lord 2019, bragging about how much it meant top him to be called "son" (instead of "boy) by a racist Democrat…
MORE
.
—————————————————————————————
.
High School Mulls Spending $600,000 To Remove George Washington Murals Because They "Traumatize" Students – Gateway Pundit
A high school in San Francisco is now weighing three options to get rid of what they consider a terribly politically incorrect set of murals of America's first president, George Washington.
The plans come with astronomical costs: Cover the murals up with a curtain – at a stunning cost of $300,000 – paint over them at $600,000, or cover them up with paneling at $875,000.
Activists argue that two 83-year-old murals are offensive to Native Americans and African-Americans and claim they "traumatizes students and community members."
A San Francisco Unified School District (SFUSD) working group says the artwork "glorifies slavery, genocide, colonization, manifest destiny, white supremacy, oppression" and "doesn't represent SFUSD values of social justice, diversity, united, student-centered."
"Two of the thirteen panels in the mural series have come under fire since the 1960's for their controversial depictions of African-Americans and Native Americans," the Richmond District Blog writes…