.
Oregon Governor Sends Out State Police To Find GOP Lawmakers Who Skipped Town To Avoid Cap-And-Trade Vote – Washington Examiner
.

.
Republican lawmakers in Oregon fled the Salem courthouse Thursday following a days of "fruitless" debate over a cap-and-trade bill, known colloquially as HB 2020.
By fleeing, the minority Republicans effectively blocked the Democratic legislators from being able to pass the bill, since there are were not enough members present in their absence to hold a vote. Oregon Gov. Kate Brown dispatched the state police to bring them back and force them to vote, but several Republicans had left the state by Thursday evening. The state police do not have jurisdiction beyond state lines to bring them back.
The bill in question, which would involve many layers of life-changing participation by all Oregonians, is designed to nearly eliminate Oregon's fossil fuel use…
MORE
.
—————————————————————————————
.
Woman's 'Hail Satan' Invocation Prompts Walkout From Alaska Town Meeting – Fox News
Several government officials and attendees walked out of an Alaska government meeting south of Anchorage this week when an official who's also a member of the Satanic Temple ended the opening prayer with "Hail Satan."
The Kenai Peninsula Borough Assembly's previous policy stated that those delivering the invocation must be a member of a recognized church, but the rules were changed last October when Alaska's Supreme Court decided in favor of the ACLU that the policy was unconstitutional, according to Alaskan Public Media.
Iris Fontana, the Satanic Temple member, was one of the plaintiffs in the case. An atheist and a Jewish woman were also involved in the lawsuit.
"Let's cast aside our differences, to use reason, logic, science and compassion to create solutions for the greater good of our community," Fontana said at the end of the invocation. "It is done. Hail Satan. Thank you."…
MORE
.
—————————————————————————————
.
Appeals Court Rules Trump Administration Can End Taxpayer Funding Of Abortions – Breitbart
.

.
A federal appeals court held Thursday that the Trump administration's rule that ends taxpayer family planning funding of abortion providers such as Planned Parenthood may take effect.
A three-judge panel of the Ninth U.S. Circuit Court of Appeals granted the Trump administration's request to lift national injunctions, ordered in Oregon and Washington, and a statewide injunction in California, Politico reported. The Protect Life Rule may take effect while court cases continue.
"Absent a stay, HHS will be forced to allow taxpayer dollars to be spent in a manner that it has concluded violates the law, as well as the Government's important policy interest in ensuring that taxpayer dollars do not go to fund or subsidize abortions," the judges wrote…
MORE
.
—————————————————————————————
.
Hunter Biden Accused Of Fathering Child With Arkansas Woman While He Was Dating His Dead Brother's Wife – Gateway Pundit
A 28-year-old Arkansas woman is claiming that Joe Biden's son, Hunter Biden is the father of her 10-month-old child – and she's suing to prove it. Lunden Alexis Roberts claims Hunter Biden fathered her child while he was in a relationship with his own late brother's wife (former sister-in-law), Hallie Biden.
You read that right. Hunter Biden began dating his brother's widow in 2017 and they just split up a couple months ago.
Page Six reported:
Lunden Alexis Roberts, 28, filed a petition for paternity and child support against Joe Biden's lawyer son, saying she gave birth to his kid, "Baby Doe," in August 2018, according to court papers.

The two-page suit was filed in Independence County, Arkansas, on May 28 — nearly two weeks after Hunter tied the knot with a South African woman named Melissa Cohen.

Roberts wants a court to establish that the 49-year-old father of three is her baby's biological dad…
MORE
.
—————————————————————————————
.
Supreme Court Upholds Cross On Public Land In Maryland – Baltimore Sun
.

.
A World War I memorial in the shape of a 40-foot-tall cross can continue to stand on public land in Maryland, the Supreme Court ruled Thursday.
The justices, in ruling 7-2 in favor of the cross' backers, concluded that the nearly 100-year-old memorial's presence on a grassy highway median doesn't violate the First Amendment's establishment clause, which prohibits the government from favoring one religion over others.
The case had been closely watched because it involves the place of religious symbols in public life. Defenders of the cross in Bladensburg had argued that a ruling against them could doom of hundreds of war memorials that use crosses to commemorate soldiers who died…
MORE
.
—————————————————————————————
.
President Trump: 'Iran Made A Very Big Mistake' By Shooting Down American Drone – Breitbart
President Donald Trump reacted Thursday to the news that Iran had shot down a United States drone in international waters.
"Iran made a very big mistake!" Trump wrote shortly on Twitter. Trump spoke further about the incident during a White House meeting with Canadian Prime Minister Justin Trudeau, noting that his response would have been much different if there was a pilot in the downed vehicle.
"Iran made a big mistake. This drone was in international waters, clearly. We have it all documented scientifically not just words," he said. Trump said he felt that someone under Iran's command had made the mistake because they were "stupid."
"I find it hard to believe that it was intentional if you want to know the truth, I think that it could have been somebody that was loose and stupid that did it," he said.
When asked if he felt that some in the administration tried to urge him into war with Iran, he denied it…
MORE
.
—————————————————————————————
.
Mexico Ratifies Trump's Trade Agreement – Daily Caller
.

.
The Mexican Senate overwhelmingly voted to ratify the United States-Mexico-Canada Agreement (USMCA) Wednesday, making it the first country to do so.
U.S. President Donald Trump, Canadian Prime Minister Justin Trudeau and Mexican President Enrique Peña Nieto signed the deal Nov. 30, 2018, but it was not ratified by any country until Wednesday. Trump helped make and sign the agreement in 2018.
USMCA includes rules that call for about 40% of automobile parts be produced by workers who earn a minimum of $16 an hour and more requirements that the parts be made in the U.S., Mexico and Canada, The Washington Post reported. Trump replaced NAFTA with USMCA in an effort to get better deals for U.S. workers…
MORE
.
—————————————————————————————
.
Pittsburgh: Muslim Refugee Arrested For Planning Terror Attack On Christian Church – Geller Report
Mustafa Mousab Alowemer, 21, a resident of Pittsburgh, Pennsylvania, was arrested today based on a federal complaint charging him with one count of attempting to provide material support and resources to the Islamic State (ISIS), and two counts of distributing information relating to an explosive, destructive device, or weapon of mass destruction in relation to his plan to attack a church in Pittsburgh.
According to an affidavit filed in U.S. District Court in Pittsburgh:
The FBI Pittsburgh JTTF investigation of Mustafa Mousab Alowemer (Alowemer) revealed that Alowemer plotted to bomb a church located on the North Side of Pittsburgh, Pennsylvania (the Church), using a weapon of mass destruction (i.e., an explosive device).
According to Alowemer, his motivation to detonate a device at the Church was to support the cause of ISIS and to inspire other ISIS supporters in the United States to join together and commit similar acts in the name of ISIS…
MORE
.
—————————————————————————————
.
Female Student Athletes File Federal Complaint Over Tranny Competition Policy – Fox News
.

.
Three Connecticut girls who have run high school track have filed a federal discrimination complaint saying a statewide policy on transgender athletes has cost them top finishes in races and possibly college scholarships.
The complaint filed Monday with the U.S. Education Department's Office for Civil Rights was submitted by the conservative Christian law firm Alliance Defending Freedom on behalf of the girls, who are asking for an investigation of the policy and orders that would make competitions fair. The complaint also cites the federal Title IX rules aimed at equal rights in sports for female athletes.
"Girls deserve to compete on a level playing field," said Christiana Holcomb, legal counsel for Alliance Defending Freedom…
MORE
.
—————————————————————————————
.
Rapist Returns To Disabled Victim's Home After Jail Release, Brutally Beats And Strangles Her – Crime Online
Washington police are searching for a man who allegedly attacked the same victim he previously raped. Authorities believe he is still in the same area, hiding out.
KIRO 7 reports that 35-year-old Francisco Carranza-Ramirez was released from jail last Thursday and on Sunday, returned to the victim's home in White Center and beat her, according to police. Carranza-Ramirez is accused of hitting the victim over the head with an object, strangling her, and threatening to kill her. He's also accused of knocking the woman out of her wheelchair.
The suspect, who is said to be homeless, fled from the victim's home afterward. The victim survived the incident but remains scared for her life.
"He actually assaulted her, hit her with something her on her head, knocking her off her wheelchair and then he strangled her, threatening to kill her," Sgt. Ryan Abbott with the King County Sheriff's Office said…
MORE
.
—————————————————————————————
.
Black Republican Drops Truth Bomb During DemoNazi Hearing On Reparations – Right Scoop
.

.
Burgess Owens, former Oakland Raider and Democrat-turned-Republican, was invited to the House hearing today on slavery and reparations and gave Democrats a schooling they desperately needed to hear.
After gently mocking 'who' should pay reparations (Democrats and Republican consumed with white guilt), Burgess said:
"…That way we can get past reparations and recognize that this country has given us greatness. Look at this panel. It doesn't matter how we think; it doesn't matter our color. We have become successful in this country like no other because of this great opportunity to live the American dream. Let's not steal that from our kids by telling them they can't do it…
MORE
.
—————————————————————————————
.
Queer Mayor's Anti-Violence Commission Fails To Reduce Shootings – Washington Free Beacon
After 18 people were killed in South Bend during the summer of 2012, Mayor Pete Buttigieg (D.) declared the city "unacceptably violent" and announced a data-driven anti-violence commission to combat the problem.
"We have to send the message that one violent crime in our city is one too many. We cannot tolerate another summer like last summer," Buttigieg said during his 2013 State of the City speech.
Composed of a group of community leaders and overseen by Police Chief Ron Teachman, the South Bend Group Violence Intervention sought to use both community and law enforcement methods to reduce gang violence and provide offenders – especially young people – a "moral" alternative to a life of crime.
Buttigieg also said the city would double the number of mentors reaching out to at-risk youth through the SBGVI in the next three years…
MORE
.
—————————————————————————————
.
Trump EPA Finalizes Plan To Repeal And Replace Obama's Fascist 'Clean Power Plan' – Daily Caller
.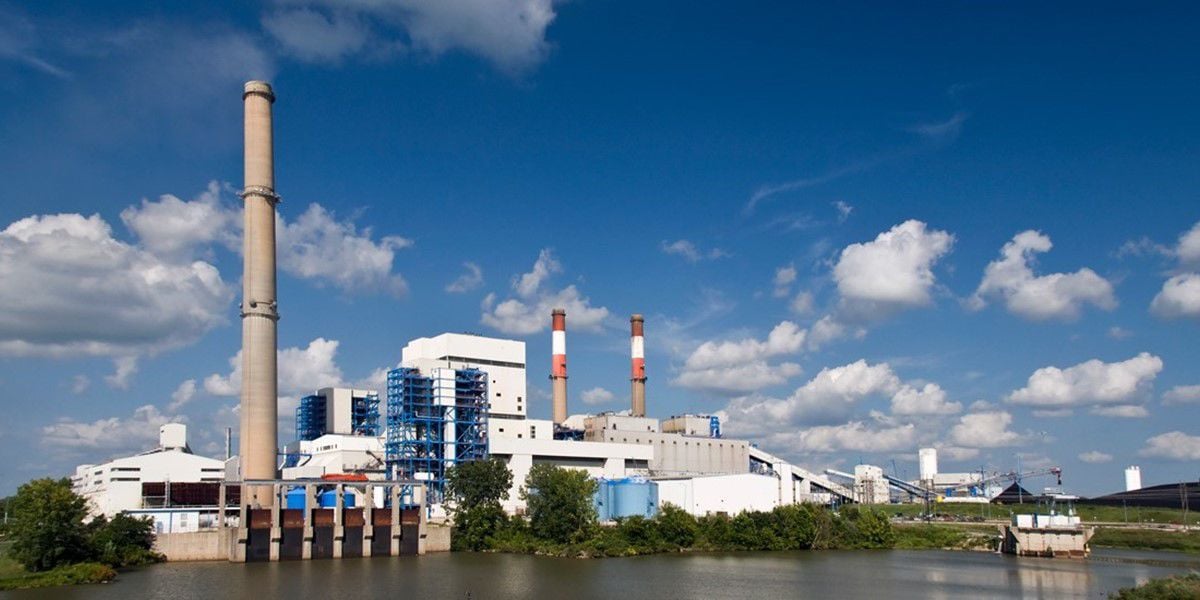 .
The Environmental Protection Agency (EPA) finalized its plan to repeal and replace an Obama-era regulation that critics said would cost thousands of coal industry jobs.
EPA will repeal the Clean Power Plan, which the U.S. Supreme Court stayed and it never went into effect. EPA's replacement plan, called the Affordable Clean Energy (ACE) rule, asks states to improve coal plant efficiency.
"ACE is an important step towards realigning EPA actions so they are consistent with the rule of law and the original mission of the agency," Mandy Gunasekara, a former Trump EPA official who worked on ACE, told The Daily Caller News Foundation…
MORE
.
—————————————————————————————
.
Trump Just Revolutionized Health Care, And Nobody Noticed – Issues & Insights
Few have ever heard of "Health Reimbursement Accounts," but they could fundamentally change the nation's health care system – for the better – and destroy the Democrats' case for socialized health care.
Late last week, the Trump administration finalized rules that will let companies put money into tax-exempt HRAs that their employees could then used to buy an individual insurance plan on their own. Seems like no big deal, right? Except it will start to unravel a 77-year-old policy mistake that is largely responsible for many of the problems the health care system suffers today.
Back in 1942, the Roosevelt administration imposed wage and price controls on the economy. But it exempted employer-provided benefits like health insurance, and the IRS later decreed that these benefits wouldn't be taxed as income.
The result was to massively tilt the health insurance playing field toward employer-provided insurance. Today 88% of those with private insurance get it at work…
MORE
.
—————————————————————————————
.
Trump To Have Extended Meeting With China's Xi At G20 – Financial Times
.

.
President Donald Trump and Xi Jinping, his Chinese counterpart, will hold a bilateral meeting when the two leaders attend the G20 summit in Japan this month, raising hopes the US and China will resurrect moribund efforts to end their trade war.
"Had a very good telephone conversation with President Xi of China. We will be having an extended meeting next week at the G-20 in Japan," Mr Trump wrote on Twitter on Tuesday. "Our respective teams will begin talks prior to our meeting."
Mr Trump had previously suggested that the two leaders would meet at the G20 in Osaka, but the White House had refused to clarify whether they would talk in a group setting with world leaders or hold a bilateral meeting…
MORE
.
—————————————————————————————
.
DemoNazi Staffer Headed To Prison As Prosecutors Look To Make Example Of Him For Politically-Motivated Crimes – Daily Caller
A former aide to Sen. Maggie Hassan and Rep. Sheila Jackson Lee is headed to prison Wednesday for what prosecutors said was the largest known data theft in Senate history.
The former aide, Jackson Cosko, pleaded guilty in April to crimes related to an unparalleled effort to ransack a Senate office, extorting a Democratic senator, illegally harming Republicans for their political views, and blackmailing a witness.
Prosecutors asked for nearly five years in prison for Cosko, a onetime congressional IT aide to Hassan. Cosko admitted he stole the New Hampshire Democrat's data out of revenge for being fired, then used it to doxx Republicans during the Brett Kavanaugh hearings.
"The government believes that a significant sentence would help to make clear that difference of political opinion do not entitle people to engage in politically motivated, criminal attacks threatening elected officials with whom he disagrees, and would thereby encourage respect for the law, and deter future criminal conduct," prosecutors wrote…
MORE
.
—————————————————————————————
.
Donald Trump Raises $24.8 Million On Day Of 2020 Kickoff Rally – Breitbart
.

.
President Donald Trump raised a staggering $24.8 million in 24 hours on the day he officially announced he was running for re-election. The numbers were released by RNC chairwoman Ronna McDaniel and Tim Murtaugh, the Director of Communications for Trump's 2020 campaign.
"The enthusiasm across the country for this President is unmatched and unlike anything we've ever seen!" McDaniel wrote on Twitter. "On top of an electric rally in Orlando, this shows huge Trump enthusiasm," Murtaugh wrote.
The number includes the $14 million raised by the Trump campaign and the more than $10 million raised by Trump Victory, the joint fundraising committee with the RNC…
MORE
.
—————————————————————————————
.
$1 Billion Worth Of Cocaine Seized At Philadelphia Port – Zero Hedge
Several thousand traders on Wall Street may be extra jittery tomorrow when the FOMC announcement hits at 2:00pm. The reason: shipping containers full of illegal drugs – mostly blow – were found and seized at a Philadelphia port in what authorities described as the largest seizure in the region's history.
Back in March we reported by what at a time seemed like a giant haul when a ton and a half of cocaine seized at the port of New York and New Kersey, in what was described as the biggest bust of the century; in retrospect it was peanuts – the Philly seizure was about ten times greater.
U.S. Attorney William McSwain said the ship contained enough cocaine to "kill millions of people"… but not before giving them a good old time, and making trading tomorrow's FOMC decision far easier.
A law enforcement official told NBC Philadelphia that more than 15,500 kilos of cocaine were found in seven containers…
MORE
.
—————————————————————————————
.
Socialist Hellhole Update: California's Budget Doubled In 8 Years To $215 Billion – Frontpage
.

.
"The budget deal will maintain the state's ongoing commitment to fiscal prudence," Senator Holly Mitchell, who heads California's budget deal committee, said of its $215 billion budget. The Democrat official also falsely described the state's highest budget in history as "responsible".
Responsible in California on budgetary matters is graded on a curve the size of the planet. This is a state whose senate passed a socialized medicine bill with no way to pay for its estimated $400 billion cost. A mere $215 billion budget is as prudent and responsible as California Democrats ever get.
California's corrupt one-party state didn't just pass a state budget on a party line vote…
MORE
.
—————————————————————————————
.
President Trump Opens 1.4 Million Federal Acres To Hunters, Anglers – Washington Examiner
President Trump isn't much of an outdoorsman, aside from golf. But maybe more than any president since Teddy Roosevelt, he understands the importance of others getting outside to boat, hunt, fish, shoot, and hike and their demands for access to federal lands and waterways.
"He's basically said, 'Git-R-Done,'" said Interior Secretary David Bernhardt, who is spearheading the opening of 1.4 million acres and elimination of 7,500 regulations limiting access.
"The president fundamentally gets that hunters and anglers are the true conservationists in our society. He understands that history and that we need to act in efforts to expand hunting and fishing while at the same time being respectful of private land rights, respectful of state law," added Bernhardt.
The campaign to open access to the outdoors is a personal one for Bernhardt. In an interview, he said that living next to federal land as a kid in western Colorado helped shaped his life…
MORE
.
—————————————————————————————
.
More Proof That Alexandria Ocasio-Cortez Is A Lying Leftist Imbecile – Right Scoop
.

.
Ocasio-Cortez turned on her live stream last night and told all those watching her that Trump is running actual "concentration camps" on the southern border. She used this Hitlerian language and then called Trump a fascist and an authoritarian for running these camps.
Absolute and utter lies. She provides no evidence for her claims whatsoever, at least in this video clip. She just spews this nonsense as though it were truth. The only thing she references that's even remotely evidentiary is the hyperbolic and dishonest article that claimed Trump was taking children to WWII era Japanese internment camps.
Let's be clear here. This isn't just a case of AOC jesting about this. She says in the video that she doesn't use these words lightly or to just throw bombs…