.
A Grotesque Political Party – Ron Ross
The United States has a long tradition of reliance on a two-party political structure. For that structure to function effectively both parties need to be competent and responsible. Unfortunately, that is not the case now.
The lineup of Democrat presidential candidates currently stands at 25 and growing. Conrad Black has aptly described them as "unelectable non-entities." The long and growing list is more like a tower of babel than a collection of credible leaders. Evidence of that is that leading the race currently is former senator and vice president Joe Biden.
Beyond the confines of the Democrat Party the reaction to Biden's candidacy is typically, "Is this a joke?" Joe Biden? The guy is a goof. He is known primarily for his gaffes, flip-flops, plagiarism, and unwelcome advances toward women. The very fact he is leading the race is a sad indictment on all the other candidates.
The unreality of all the candidates' policy positions, e.g. the Green New Deal, sanctuary cities, open borders, unlimited taxpayer-funded abortions, should be obvious to all sentient beings…
MORE
.
—————————————————————————————
.
Valedictorian Thanks Alcoholic Teacher And Negligent Counselor For Teaching Her To 'Fend For Herself' – Zero Hedge
.

.
A California valedictorian went off script during her commencement address, slamming an alcoholic teacher who was 'escorted out of school' and a guidance counselor who she thanked for 'letting me fend for myself' due to being 'always unavailable to my parents and I despite appointments.'
San Ysidro High School senior Nataly Buhr opened her June 6 speech in typical fashion – thanking her parents for their "endless love," acknowledging the memories shared with her friends, and mentioning a handful of teachers for being 'invested in the students.'
Then, Buhr went scorched earth.
Buhr began by unloading on her counselor, to whom she said: "Thanks for teaching me to fend for myself…
MORE
.
—————————————————————————————
.
Race-Baiting Leftist Assclowns At Oberlin College Hit With Maximum Punitive Damages (Capped At $22 Million By Law) In Gibson's Bakery Case – Legal Insurrection
The jury just rendered its verdict on punitive damages in the Gibson's Bakery v. Oberlin College case.
Daniel McGraw, our reporter in the courtroom, reports that in addition to the $11.2 million compensatory damages awarded last Friday, the jury awarded a total of $33 million in punitive damages, which will probably be reduced by the court to $22 million because of the state law cap at twice compensatory (it's not an absolute cap, but probably will apply here).
That brings the total damages to $33 million. The jury also awarded attorney's fees, to be determined by the judge.
The breakdown was:
David Gibson – $17.5 million punitive damages
Allyn W. Gibson – $8.75 million punitive damages
Gibson Bros. Inc. (the Bakery) – $6,973,500 punitive damages…
MORE
.
—————————————————————————————
.
Oil Tankers Hit In Fresh 'Torpedo Attack' In Gulf Of Oman Amid Iran Tensions – The Telegraph
.

.
The UN warned last night of the danger of "a major confrontation" in the Persian Gulf after two oil tankers were seriously damaged in a suspected torpedo attack near the site where Iran allegedly sabotaged four oil ships last month.
The explosions, which left one of the oil tankers burning outside the strategic Strait of Hormuz waterway, marked the most serious incident since the White House warned in early May that Iran was plotting attacks in the region.
The US did not officially accuse Iran of responsibility but a US defence official told CBS it was "highly likely" Iranian forces were behind the explosions. Donald Trump was briefed about the attack at the White House…
MORE
.
—————————————————————————————
.
Left-Wing Pundit Compares Biden's Record To Dog Vomit In USA Today Column – Big League Politics
Progressive commentator Sally Kohn, a frequent face on CNN, wrote a column for USA Today Thursday morning comparing Democrat candidate Joe Biden's record to dog vomit.
Liberals are coming after Biden hard as Biden's Democrat rivals scramble to bolster their name ID to take on the establishment Democrat, with David Axelrod even mocking his attempt to celebrate Best Friends Day on Twitter with Barack Obama. Biden is a prime target for his opponents' barbs in Iowa, where a poll shows him leading the field with 24 percent support, eight points ahead of Bernie Sanders.
Kohn writes:
"Yesterday, my dog threw up. I was down on the ground, trying to clean it up, when she threw up again. And then stepped in it.
Dogs get sick and make mistakes, just like people. But especially in the case of adult humans, we hope that we spend more time cleaning up our messes than making them…
MORE
.
—————————————————————————————
.
How Long Can The Media Ignore The Fact That A Senior House Democrat Is Married To A Fraudster? – Streiff
.

.
So far the media has managed to avert its eyes and studiously ignore a major story of corruption and malfeasance in Congress because to cover said story would totally destroy a narrative and expose them to allegations that they are racist.
At the epicenter of this tale is the pustulent and rather dim Elijah Cummings from my current state of residence. Cummings is your typical product of the Maryland Democrat machine. The reek of corruption is always near him but never quite attaches to him because he is, as I said, the product of the Maryland Democrat machine and therefore bulletproof. Now all of that may be getting ready to change.
In late May, the National Legal and Policy Center filed an IRS complaint against Maya Rockeymoore Cummings, who is the wife of Elijah Cummings…
MORE
.
—————————————————————————————
.
State Department Emails Show Coordination Between Obama State Department And House Democrat Leader On Christopher Steele/Russia – Judicial Watch
Judicial Watch and the Daily Caller News Foundation today released 16 pages of documents revealing former Assistant Secretary of State Victoria Nuland and Special Coordinator for Libya Jonathan Winer coordinating with then-House Minority Whip Steny Hoyer's (D-MD) national security advisor, Daniel Silverberg to work on Russia dossier materials provided by Christopher Steele.
Steele is a former British spy and author of the anti-Trump dossier used to justify a series of FISA spy warrants targeting Carter Page.
Winer is a former Obama State Department deputy assistant secretary who was implicated in working with Steele and Clinton associate Sidney Blumenthal to circulate the anti-Trump dossier.
Judicial Watch obtained the documents in a Freedom of Information Act (FOIA) lawsuit filed on April 25, 2018 on behalf of itself and the Daily Caller News Foundation against the State Department after it failed to respond to three separate FOIA requests…
MORE
.
—————————————————————————————
.
Woman On Drugs Drives BMW Through Glass Doors Of Medical Marijuana Dispensary – Crime Online
.

.
Authorities in Oklahoma say a woman has been arrested after crashing her convertible into the storefront of a medical marijuana dispensary. According to KWWL, 57-year-old Leslie Peake drove through the glass doors at the entrance of Ziggys in a crash caught on the shop's surveillance camera footage.
The suspect's vehicle can be seen continuing through the door and across the floor before coming to a stop. Police arrived on the scene a short time later and arrested Peake on suspicion of driving under the influence of drugs.
Court records indicate her criminal history included a previous conviction in Oklahoma County for a criminal count of driving under the influence…
MORE
.
—————————————————————————————
.
Facebook Nazis Ban 'Dysfunctional Veterans' Page That Raises Money For Homeless Veterans – Big League Politics
Dysfunctional Veterans, a Facebook page run by Michael Rivers, himself a veteran, was banned from Facebook for allegedly violating its content policies regarding firearms.
Speaking to Big League Politics, Rivers explained that his page was banned for buying ads on Facebook to promote a contest where entries could win an AR-15 rifle, even though according to the letter of Facebook's community guidelines, his promotion was following Facebook's rules.
"We do try to stay within Facebook's guidelines, they just make them up as they go along," said Rivers. "We ran a contest, a promo to give away an AR-15. It was a licensed firearms company, and we are an online retailer. According to Facebook rules, it's okay because we are two online retailers that follow all applicable state and federal guidelines."
He went on to explain that 8 days into the advertisement, which was approved by Facebook, they removed the advertisement and banned the staff member who posted it for 30 days…
MORE
.
—————————————————————————————
.
Facebook Attorneys Admit In Court There's No Privacy On Its Platform; Users Surveiled, Tracked And Spied On Without Boundaries Or Limitations – News Target
.

.
Although it has only been around for 15 years, Facebook has certainly made its mark on the world and how it functions. For many of its 2.27 billion users, life before Facebook is nothing but a distant memory.
An entire generation of people looks to the social media giant to find friends and connect with family, and millions of people rely on its news feed to remain up to date in an ever-changing world.
When more than a quarter of the world's population is entrusting you with their information there is a huge level of responsibility to protect their privacy. But, while Facebook has been happy to rack up billions in profits, its CEO Mark Zuckerberg has been oblivious to this massive responsibility…
MORE
.
—————————————————————————————
.
Leftist Comedy Is Literally Hitler – Daniel Greenfield
Leftists have never been as humorless, unfunny and touchy as they are now. And they've never poured as much time and money into late night comedy, Netflix comedy specials and assorted people angrily shouting things about Trump and their confused sexual identities into a microphone, as they are now.
Comedy, as supported by billion-dollar media corporations based in blue states that would legalize killing babies and heroin before they would permit gun ownership, has returned to its roots in Greek political life. Except the ancient Greeks thought that people insulting each other's politics was funny and the modern Proggies think that the insults should be one-sided and delivered in an echo chamber.
There's nothing wrong with a long string of clever and daring one-sided insults. Take that, subtract the "clever" and the "daring", and you end up with proggie comedy.
Don't bother developing a narrative. Angry and insecure proggies need to know your comedy is politically safe from the start…
MORE
.
—————————————————————————————
.
YouTube Nazis Took Down James O'Keefe's Video Proving Bias At Pinterest – Right Scoop
.

.
It looks like YouTube is backing up their fellow left-wing goons at Pinterest.
They took down the video of a Pinterest whistleblower who exposed their insane bias against conservatives:
Project Veritas
@JamesOKeefeIII

This is the biggest mistake of their lives.

=========================================

Project Veritas
@JamesOKeefeIII

Tech giants retaliating against insider who leaked docs showing censorship of christian and pro-life material. They have REMOVED our investigative insider report…
MORE
.
—————————————————————————————
.
Leftist Corruption Update: Obama Staffers Deleted Hundreds Of Speeches About The Immigration Crisis From ICE's Website Hours Before Trump's Inauguration – Fast Company
In the last hours of the Obama administration's time in office, staffers at Immigration and Customs Enforcement removed hundreds of speeches and testimonies dating back to 2004 from the agency's website, according to a watchdog group.
The transcripts contained "prepared remarks submitted to congressional committees, often on controversial topics like the standard of medical treatment for detainees, treatment of unaccompanied children, sanctuary cities, drug trafficking, and E-Verify," according to the Sunlight Foundation's Web Integrity Project.
The group says they were removed between the early afternoon of January 18 and late evening of January 19 in 2017, mere hours before the inauguration of Donald Trump. "With a couple of clicks of a mouse, access to a federal government web resource containing 12 years of primary source materials on ICE's history was lost," notes the group in a blog post.
Given the heated coverage of the immigration crisis at the Mexican border, it's notable that the scrubbed speeches included testimony from Thomas Homan…
MORE
.
—————————————————————————————
.
Meanwhile In Russia, Women Are Slapping Other Women's Butts For Fun And Profit – Zero hedge
.

.
Russian slapping competitions have become all the rage after the Siberian "Male Slapping Championships" went viral in March.
But who wants to see two giant men slap each other into the next dimension when you could watch smoking hot women spanking each other's firm, supple asses instead in "The Booty Slapping Championships"?
The rules are simple; take turns hitting your opponent's ass so hard that they're knocked off balance.
Tickets to the ass-slapping event run around $6 US, while there's no word on how much the winner takes home…
MORE
.
—————————————————————————————
.
Leftist Incompetence Update: Obama's DOJ Intentionally Brought Thousands Of Foreign Nationals Into The U.S. As Snitches, Then Lost Some Of Them – Daily Caller
The Department of Justice "sponsored" about 5,500 foreign nationals to come to or stay in the country between 2015 and 2017 in order to provide assistance to the DOJ in criminal cases, according to a June audit from the DOJ inspector general.
Sixty-two absconded, escaping the DOJ's monitoring, and in 18 cases, DOJ components "did not request sponsorship renewal or termination in a timely manner and therefore let the foreign nationals fall into an illegal status," according to the report.
"Failing to report instances of absconsion inhibits DHS's ability to execute its responsibilities to locate and handle absconders. This is especially problematic for law enforcement-sponsored foreign nationals because these individuals often have criminal histories or are involved with criminal organizations," the report said.
The DOJ and its law enforcement agencies "can sponsor legal U.S. residency for foreign nationals for various law enforcement purposes…
MORE
.
—————————————————————————————
.
Muslim Rep. Omar Filed Joint Tax Returns With Man She Wasn't Married To – Daily Caller
.

.
Democratic Minnesota Rep. Ilhan Omar is under fire once again for filing joint tax returns with a man she hadn't yet married.
Omar and her current husband, Ahmed Hirsi, filed joint tax returns in 2014 and 2015 while Omar was married to another man, according to a report published earlier this week by the Minnesota Campaign Finance and Public Disclosure Board. Omar didn't divorce her previous husband until 2017 and did not become married to Hirsi until 2018.
Omar was ordered by campaign finance officials to pay a fine of $3,500 over this incident and her misuse of thousands of dollars in campaign funds between the years 2016 and 2017. This revelation will lead to further scrutiny of the freshman congresswoman…
MORE
.
—————————————————————————————
.
Soldier To Become Iraq War's First Living Medal Of Honor Recipient – KRDO
President Donald Trump will award the Medal of Honor to former Army Staff Sgt. David Bellavia later this month, the White House announced Monday, making him the first living Iraq War veteran to receive the nation's highest military decoration.
Bellavia, 43, was previously awarded the Silver Star but will have that distinction upgraded to a Medal of Honor – the nation's highest award for combat valor – during a White House ceremony on June 25.
To date, the Medal of Honor had only been awarded posthumously to service members who served during the Iraq War.
"Bellavia will receive the Medal of Honor for his actions on November 10, 2004, while serving as a squad leader in support of Operation Phantom Fury in Fallujah, Iraq," the White House said in a statement.
It was Bellavia's 29th birthday…
MORE
.
—————————————————————————————
.
"Go Back To Sleep Or I Will F#@%ing Kill You": Dallas Couple Awakens To Find Naked Illegal Alien Rummaging Through Their Belongings – Dallas Morning News
.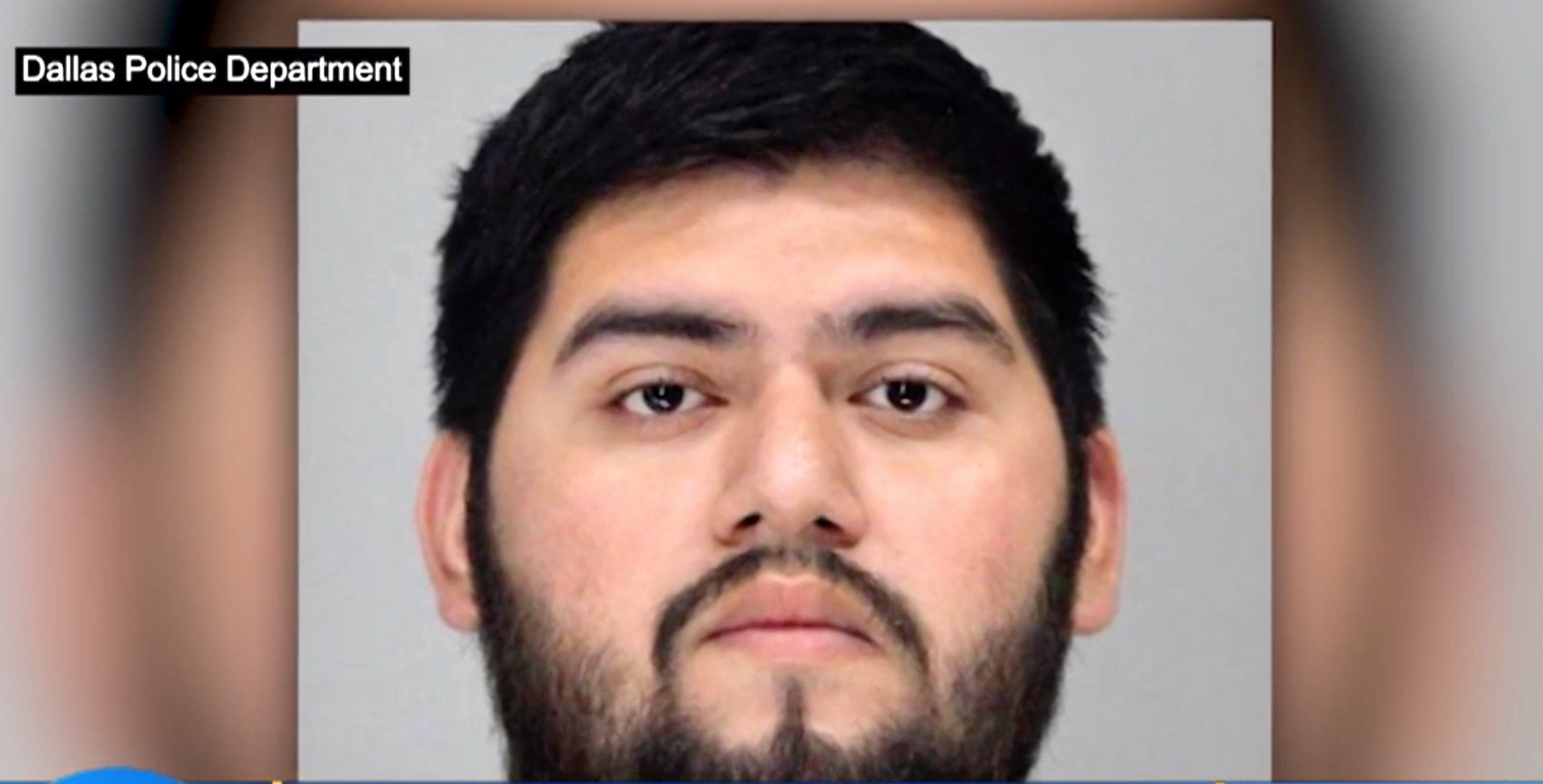 .
A Dallas couple thought they were sharing the same nightmare Saturday morning when they discovered a naked man in the bedroom of their apartment. Sleepy and confused, Trent Tate and his wife, Hope, soon realized the man hovering over their bed was real when the couple said he told them: "Go back to sleep or I will [expletive] kill you."
Oscar Martinez Gomez, 23, was arrested on a charge of burglary of a habitation and remains in the Dallas County Jail on $5,000 bail, according to the Dallas County Sheriff's Department. He also faces an immigration hold.
A day after the arrest, the Tates were staying with family and still shaken by the 12:15 a.m. encounter at their apartment in the 8200 block of Meadow Road in northeast Dallas…
MORE
.
—————————————————————————————
.
House DemoNazis Vote To Hold Barr, McGahn In 'Contempt', With Another Vote Expected Soon – Fox News
In a party-line 229-191 vote, House Democrats on Tuesday passed a civil enforcement resolution that Democrats say effectively holds Attorney General William Barr and former White House counsel Don McGahn in contempt of Congress – just a day after a key Democrat-led committee postponed its own contempt vote and said the Justice Department was cooperating with its investigation.
The whiplash of legislative action appeared intended to mollify progressives but infuriated House Republicans, who said Democrats were violating committee rules and that federal law and executive privilege prevented Barr and McGahn from turning over all the requested documents.
The ranking member of the House Judiciary Committee, Rep. Doug Collins, accused his colleagues of seeking a "re-do" of Special Counsel Robert Mueller's investigation for political gain.
The DOJ, for its part, pushed back on the vote…
MORE
.
—————————————————————————————
.
Joe Biden Promises That, If He's Elected President, Unicorns Will Fly Out Of His Ass And Flood The World With Rainbows And Cotton Candy – Washington Times
.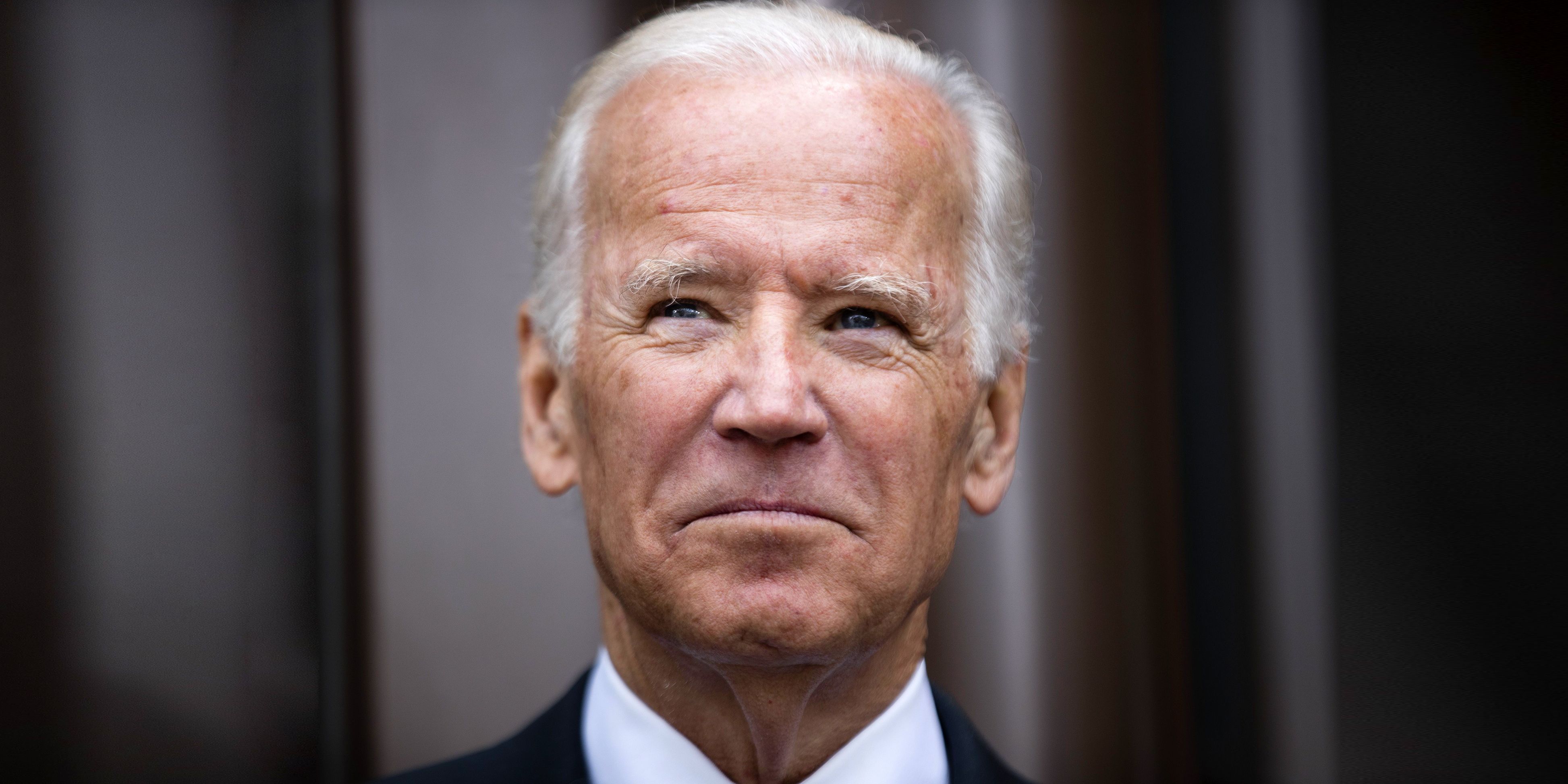 .
Democratic presidential front-runner Joseph R. Biden made his biggest campaign promise yet Tuesday, telling an Iowa crowd that he's going to "cure cancer" if elected president.
The former vice president, who lost his 46-year-old son Beau to an aggressive form of brain cancer in 2015, told rally attendees in Ottumwa that he understands what it's like to lose a loved one.
"A lot of you understand what loss is and when loss occurs, you know that people come up to you and tell you, 'I understand,' if you lose a husband, a wife, a son, a daughter, a family member," he said. "You look at them and you know they mean well, but you say, 'You have no idea how I feel.' But when it happens to you, you know…
MORE
.
—————————————————————————————
.
Watchdog Exposes $15.3 Billion In Congressional Waste – Washington Free Beacon
Congress has stealthily packed $15.3 billion worth of earmarks into its 2019 fiscal year budgets despite its moratorium on the practice, according to a new report.
Citizens Against Government Waste (CAGW), a Washington, D.C.-based taxpayer-watchdog group, released its annual 'Pig Book' that tracks wasteful spending within the halls of Congress. Sens. Rand Paul (R., Ken.), Ben Sasse (R., Neb.) and Reps. Ted Budd (R., N.C.), Tim Burchett (R., Tenn), Bill Flores (R., Texas), and Tom McClintock (R,.Calif.) joined CAGW's president, Tom Schatz, Wednesday at the Phoenix Park Hotel in D.C. for an event on their findings and the state of earmark reform.
CAGW's investigation discovered more than 280 earmarks that are costing taxpayers a total of $15.3 billion for the current fiscal year, an increase of nearly 22 percent from its 2018 levels.
The figures were gathered combing through spending tacked onto appropriations bills and is the largest amount approved by Congress since 2010…