.
Death Spiral Continues As CNN Loses One-Third Of Primetime Audience – Breitbart
.

.
The far-left CNN's ratings death spiral marched into last week as the fake news network lost one-third of its primetime audience and a breathtaking 55 percent of its demo viewers.
When compared to this same week last year, CNN also lost 21 percent of its total day viewers. How bad is this? Well, you can't blame a slow news week because not only was President Trump on an overseas trip, but as you will see, CNN stands completely alone with this massive audience implosion.
By comparison, in primetime, MSNBC and Fox News only lost four percent of their viewers compared to last year and seven and five percent of their total day viewers, respectively. Let me lay this out for you as starkly as I can…
MORE
.
—————————————————————————————
.
Google And Other Big Tech Giants Are Bailing On China As Trump's Tariffs Take Hold – Daily Caller
Google is moving technology out of China as the Silicon Valley company seeks to avoid pain from U.S. tariffs and a hostile Beijing, Bloomberg reported Tuesday night.
Google is shifting production of server hardware out of the communist nation and moving motherboards to Taiwan, as the company tries to avert pain from a 25% tariff, the report notes, citing anonymous sources. Other big tech companies are reportedly following suit and shifting production out of China and back to the U.S.
Wistron Corp, a Taiwanese firm that makes servers for Facebook and Microsoft, also said Wednesday that it too is looking to shift production away from China and perhaps to the U.S., according to the report. The company's chairman, Simon Lin, didn't specify which products were moving.
Domestic and foreign companies are fleeing China amid President Donald Trump's efforts to remake traditional global trade and manufacturing alignments. Google is no exception…
MORE
.
—————————————————————————————
.
Facebook Shares Tumble After Report Zuckerberg Knew Of "Questionable" Privacy Practices – Zero Hedge
.

.
Shares of Facebook tumbled on Wednesday after emails emerged which appear to show Facebook CEO Mark Zuckerberg's knowledge of questionable privacy practices at the company, according to the Wall Street Journal, citing people familiar with the matter.
Within the company, the unearthing of the emails in the process of responding to a continuing federal privacy investigation has raised concerns that they would be harmful to Facebook – at least from a public-relations standpoint – if they were to become public, one of the people said.

The potential impact of the internal emails has been a factor in the tech giant's desire to reach a speedy settlement of the investigation by the Federal Trade Commission…
MORE
.
—————————————————————————————
.
Illegal Alien Serving Prison Time For Raping Children Charged With Six More Counts Of Sexual Abuse – Big League Politics
An illegal alien who is already serving prison time for sexually abusing a child is now facing six more counts of the same crime.
"The Washington County Sheriff's Office said Benito Juarez-Hernandez, 39, his brother Cupertino Juarez-Hernandez, 33, and Diana Rodriguez, 36, were arrested following an investigation by detectives with the Violent Crimes Unit," according to KPTV.
Benito is an illegal alien serving prison time at the Oregon State Penitentiary for an unrelated case of child sexual abuse. U.S. Immigration and Customs Enforcement has placed a detainer on him, meaning that he will face deportation proceedings when his criminal matters are resolved in the United States.
But last week, he was charged with "four counts of first-degree sodomy, first degree unlawful sexual penetration, and six counts of first-degree sexual abuse," according to the report. He was arrested along with his brother, Cupertino, and Cupertino's ex-wife Rodriguez…
MORE
.
—————————————————————————————
.
Baby-Killing Leftists Update: Maine Governor Signs Bill Allowing Non-Doctors To Perform Abortions – New York Post
.

.
Maine's Democratic governor signed a bill into law this week that allows medical professionals other than doctors to perform abortions. The bill was introduced by Gov. Janet Mills and signed on Monday, allowing nurse practitioners, physician assistants and certified nurse-midwives to provide abortion medication as well as perform in-clinic abortions.
It will be enacted 90 days after the Legislature adjourns, which is expected in mid-June.
"Allowing qualified and licensed medical professionals to perform abortions will ensure that Maine women, especially those in rural areas, are able to access critical reproductive health care services when and where they need them from qualified providers they know and trust," Mills said in a statement…
MORE
.
—————————————————————————————
.
'No, Debbie!': Chilling 911 Call Captures Gasping And Pleading As Daughter Slashes Parents To Death With Knife Inside Their Home – Crime Online
An Illinois woman is behind bars after police say she planned out, then killed her own parents inside their Arlington Heights home on Saturday.
ABC 7 reports that 43-year-old Deborah Jane Martin is accused of murdering her parents, 71-year-old Anne Martin and her husband, 72-year-old David Martin. The incident took place inside the elderly couple's home off of South Derbyshire Lane.
According to court testimony on Monday afternoon, Anne called 911 at around 12:30 a.m. on Saturday. The woman was apparently gasping for air and pleading for her daughter to stop.
"The 911 audio captures the defendant's mother gasping for air and moaning. Within seconds of dispatch answering, sounds of movement are heard followed by the mother of the defendant gasping and pleading, 'No Debbie,'" Lorna Amado-Chevlin with the Cook County State Attorney's Office said.
Martin, who lived in the home with her parents, went to dinner with them Friday night…
MORE
.
—————————————————————————————
.
O'Keefe Releases Blockbuster Video Exposing How Pinterest Blocks Live Action, Conservative Websites, Christian Searches And Much More – Right Scoop
.

.
James O'Keefe has released a blockbuster video this morning detailing how the social media website Pinterest is heavily blocking websites that they disagree with including Live Action. They are also blocking search terms related to the Bible and Christianity as well as commentaries by Ben Shapiro on Islam and Muslims.
This information comes from an insider who sat down with O'Keefe to expose all of this.
O'Keefe spends a good portion of the video discussing how Pinterest has blocked Live Action by putting it on a porn block list. By doing this it prevents a 'pin' from being created with Live Action's website domain. O'Keefe also points out that there are other conservative websites in the blocked porn list like Zero Hedge, PJ Media, and American Thinker…
MORE
.
—————————————————————————————
.
Supreme Court Rejects Atheists' Attempt To Remove 'In God We Trust' From U.S. Currency – Daily Wire
The U.S. Supreme Court has rejected a case filed by atheists to remove the phrase "In God We Trust" from all currency issued by the Department of Treasury.
The phrase, which has become the national motto, was first stamped on a 2-cent U.S. coin in 1864 and was officially added to both coins and paper money in 1955 after Congress passed legislation.
The high court on Monday declined to take up the case, which means the finding from the last court to hear the case stands. The 8th U.S. Circuit Court of Appeals dismissed the case in 2018.
The case was brought by Michael Newdow, an activist who also sought to scrub the phrase "under God" from the Pledge of Allegiance. He had argued that Congress' decision to put the phrase "In God We Trust" on currency violated the First Amendment because it was tantamount to a government endorsement of religion…
MORE
.
—————————————————————————————
.
Degenerate Leftists In Colorado Sue Beloved Christian Baker… Again – Townhall
.

.
Masterpiece Cakeshop owner Jack Phillips just wants to bake in peace. Yet more and more these days he's finding himself in court, not the kitchen. The Christian, who runs the now household name of a bake shop in Colorado, was first sued back in 2012 after refusing to bake a wedding cake for a gay couple. They and the Colorado Civil Rights Commission sued Phillips and the case eventually reached the Supreme Court of the United States.
Last June, the High Court voted 7-2 in favor of Phillips. Only Justices Ruth Bader Ginsburg and Sonia Sotomayor dissented.
"The government, consistent with the Constitution's guarantee of free exercise, cannot impose regulations that are hostile to the religious beliefs of affected citizens…
MORE
.
—————————————————————————————
.
California Set To Give Full Health Care Benefits To Undocumented Democrats – Daily Caller
Democratic California Gov. Gavin Newsom reached an agreement with Democrats in the state legislature to become the first state in the nation to provide full health care benefits to tens of thousands of illegal immigrants.
As part of a larger $213 billion budget, low-income illegal immigrants under the age of 26 will be eligible for California's Medicaid program, Medi-Cal, reported The Sacramento Bee. Under the agreement, approximately 90,000 new individuals would qualify with an estimate price tag of $98 million annually.
California will begin taxing residents who don't have health insurance in order to help ease the program's financial burden, creating an individua-mandate penalty.
Initially implemented under the Obama administration to help pay for the federal Affordable Care Act, more commonly referred to as Obamacare, Republicans rolled back the federal individual-mandate penalty in 2017…
MORE
.
—————————————————————————————
.
Texas Governor Abbott Signs Bills Protecting Free Speech, Allowing Beer Delivery, And Banning Red Light Cameras – Daily Wire
.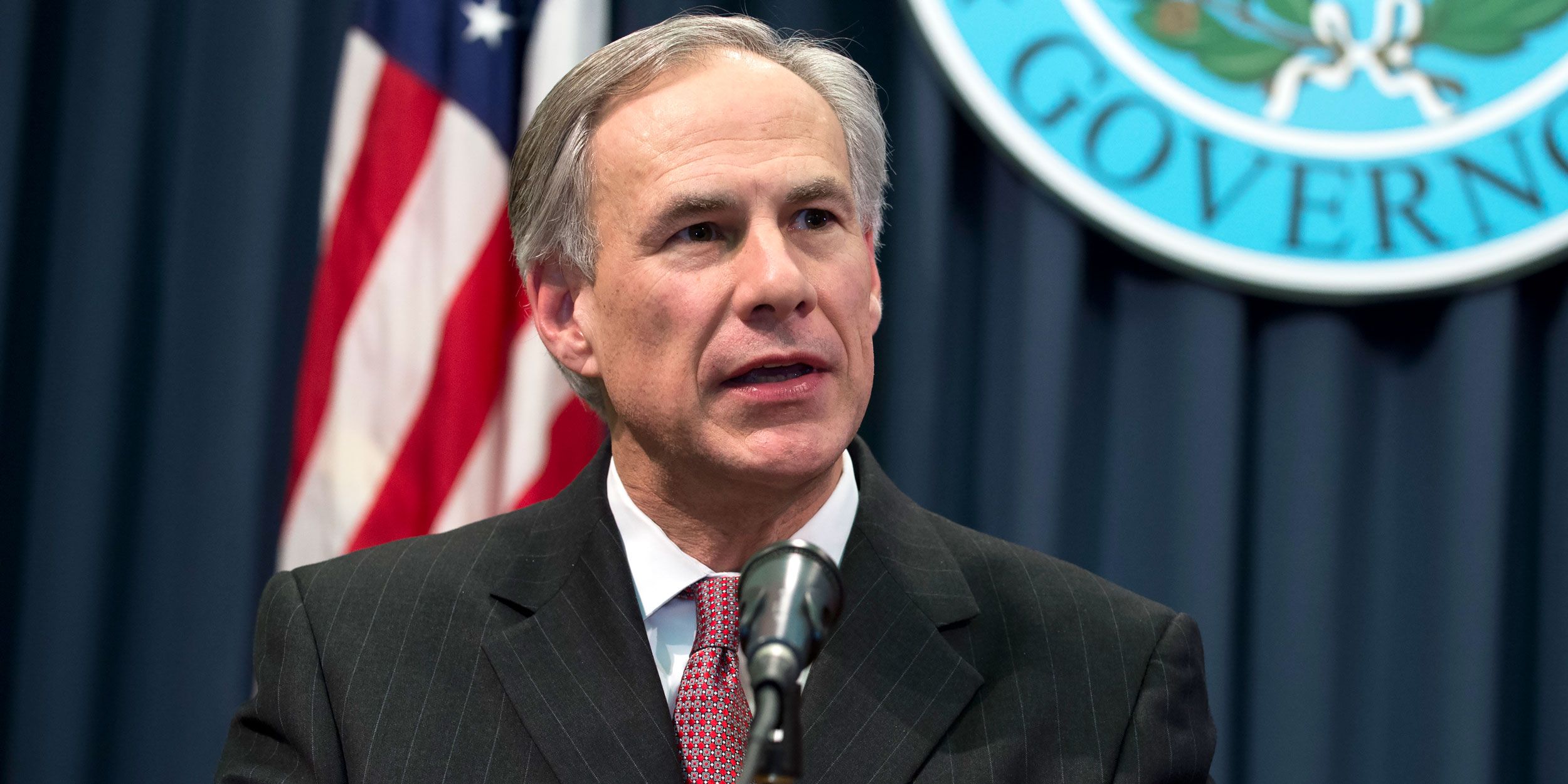 .
Gov. Greg Abbot (R-TX) had a stellar opening week of June. With few exceptions, the governor lived up to his state's reputation for defending freedom.
In a series of tweets last week that ended up going viral, Abbott announced that he had signed legislation that would protect free speech rights on college campuses, ban red light cameras, and allow people to have beer delivered to their homes.
On June 1, Abbott tweeted a video of himself signing the red-light camera ban, saying, "I'm about to sign this bill that bans red light cameras in Texas," before signing the document in front of him.
"Is now law," he says as he shows the finished, signed bill to the camera…
MORE
.
—————————————————————————————
.
Leftist Imbeciles Ride Bicycles Naked In Cities Around The World All In The Name Of Fake Global Warming – Daily Mail
Buck naked cyclists took to the streets on Sunday to expose the dangers of climate change, as part of the 2019 World Naked Bike Ride. According to the World Naked Bike Ride website, 70 cities in 20 countries hold WNBR-affiliated events for those passionate about baring it all when it comes to the environment.
Sunday's riders were all located in the Northern Hemisphere, while the official events were held in March in the Southern Hemisphere.
Video shows Earth enthusiasts riding high on their love of Mother Nature through the streets of Toronto, as bicyclers in the buff were photographed in Mexico City, Chicago, California and Brighton, England, to name just a few places where official events were held.
In a perfectly timed announcement, a senior government official with the Canadian government said late on Sunday that plans to ban single-use plastics could be set in motion as early as 2021…
MORE
.
—————————————————————————————
.
Crazed Tranny Tries To Steal Trump Sign From The Wrong Man – Independent Sentinel
.

.
An actress from a crazy FX show 'Pose', Indya Moore damaged and attempted to steal a Trump supporters signs. She, who is a trans-man-to-woman, also knocked his Trump hat off. She picked on the wrong guy because he wasn't giving up his signs and he started pushing the thieves away and got into a tug-of-war with the trans-Ms. Moore.
The person who fought him/her off said, IndyaMoore took my sign because I said was a fan of his show @PoseOnFX, on FX/Disney. Said he "didn't want Trump supporter's to be fans of his show". Can't we all just get along?
Then Ms. Moore tweeted this hypocritical statement, playing the innocent:
Hey y'all those of you with varying political opinions who also watch pose… Thank you for loving black trans women…
MORE
.
—————————————————————————————
.
Climate Hysteria Fails Again: Feds Remove Warning That Glaciers 'Will All Be Gone' By 2020 – Big League Politics
The National Park Service (NPS) is trying to backtrack from their failed predictions of climate doom. They recently removed a warning from a Glacier National Park claiming that glaciers "will all be gone" by 2020 due to global warming fears.
The predictions, which were based off of faulty computer models in the early 2000s, have been invalidated by mother nature. There has been much more snowfall than what was previously anticipated by the so-called experts in recent years.
"Glacier retreat in Glacier National Park speeds up and slows down with fluctuations in the local climate," said the U.S. Geological Survey (USGS) to The Daily Caller News Foundation.
"Those signs were based on the observation prior to 2010 that glaciers were shrinking more quickly than a computer model predicted they would," the USGS added. "Subsequently, larger than average snowfall over several winters slowed down that retreat rate and the 2020 date used in the NPS display does not apply anymore."…
MORE
.
—————————————————————————————
.
Is Joe Biden Gay Or A 12-Year-Old Girl? You Decide – Washington Examiner
.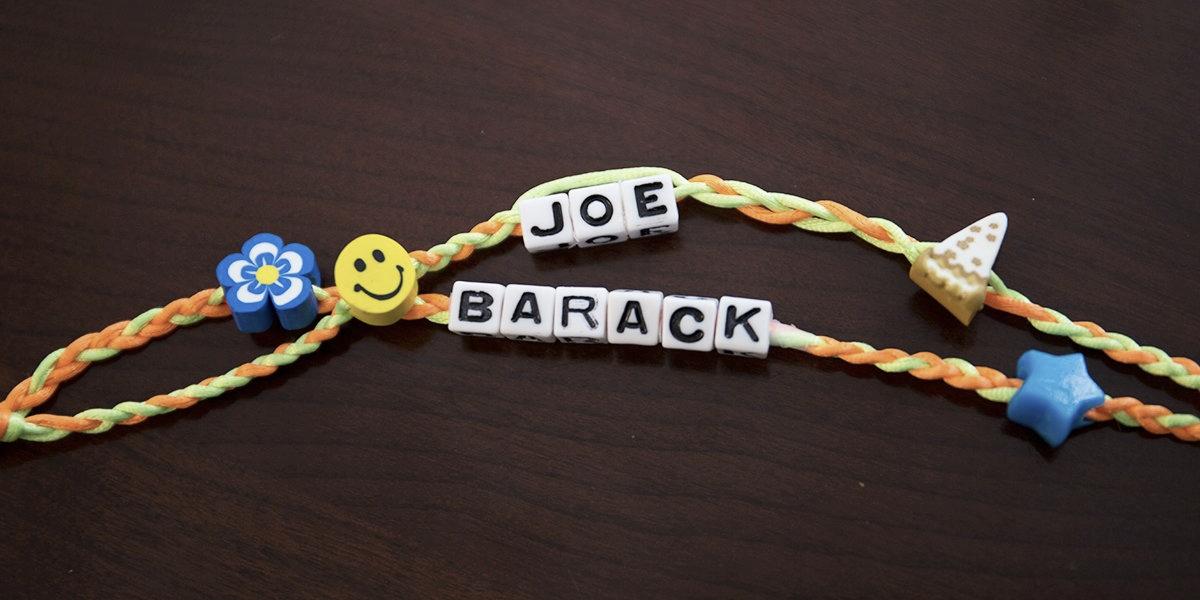 .
Democratic presidential front-runner Joe Biden induced an internet-wide cringe Saturday when he tweeted a photo of a friendship bracelet with former President Barack Obama — an ally who has not endorsed his candidacy.
"Happy #BestFriendsDay to my friend, @BarackObama," Biden tweeted.
"This is a joke, right?," replied David Axelrod, a former top aide to the Obama-Biden campaigns of 2008 and 2012.
"'Fraid not," responded conservative commentator, but frequent President Trump critic, Bill Kristol.
While seemingly warm and friendly personally, Biden's relationship with Obama has been complicated politically…
MORE
.
—————————————————————————————
.
Illegal Alien Arrested On Money Laundering And Drug Charges Also Had Warrant For Child Sex Abuse In Mexico – Big League Politics
An illegal alien living in Arizona is being returned home to Mexico to face charges for allegedly sexually abusing a child after he was arrested in the United States for alleged money laundering and drug crimes.
"A Mexican national, wanted in his native country for sexual abuse or rape of a child, was removed Friday by officers with U.S. Immigration and Customs Enforcement's (ICE) Enforcement and Removal Operations (ERO) and transferred to the custody of the Mexican Federal Police," according to an ICE press release.
Rodrigo Castillo Alvarez, who used the aliases Oscar Castillo and Alfonso Castillo Delgado, was first arrested in Maricopa County, Ariz. in April on money laundering and drug charges, and entered ICE custody shortly thereafter. ICE found that he was subject to an arrest warrant for allegedly raping a girl under the age of 12 in Mexico.
"On May 23, an immigration judge in Eloy, Arizona, ordered Alvarez removed from the United States," the press release said…
MORE
.
—————————————————————————————
.
Rep. Meadows: Strzok And McCabe Knew Steele Dossier Not Credible Before First Carter Page FISA – Washington Examiner
.

.
A Republican congressman said unreleased documents show that high-ranking officials at the FBI knew that the dossier put together by British ex-spy Christopher Steele "was not credible" and yet they used it anyway.
Rep. Mark Meadows told Fox News that he has seen "additional documents" which he believes show that "prior to the first FISA application, Peter Strzok, Andy McCabe, and others at the FBI knew that Christopher Steele's dossier was not credible."
Beginning in October 2016, a series of Foreign Intelligence Surveillance Act applications and renewals were made to surveil former Trump campaign associate Carter Page. Those FISA filings made extensive use of the dossier's claims…
MORE
.
—————————————————————————————
.
Oberlin College Mass Email Criticizing Jurors Could Influence Punitive Damages Hearing In Gibson's Bakery Case – Legal Insurrection
There are a lot of things about the way Oberlin College handled the Gibson's Bakery dispute and lawsuit that have had me wondering who, if anyone, is in control over there.
As mentioned numerous times, "from the start of this case I have questioned the aggressive and demeaning attacks on the Gibsons as a defense strategy," and "I'm still shaking my head at the tone-deafness of the defense in belittling this family business."
The jury seems to have agreed, rendering a combined $11.2 million compensatory damages verdict against Oberlin College and its Dean of Students, Meredith Raimondo.
The next stage is a punitive damages hearing, since the jury found the defendants acted with intent and malice. A separate punitive damages hearing is required under the Ohio Tort Reform legislation that passed several years ago. The point is to keep some of the more inflammatory evidence that does not go to liability or compensatory damages away from the jury during the initial deliberations…
MORE
.
—————————————————————————————
.
Confessed Serial Killer Now Linked To At Least 60 Murders In Over A Dozen States – The Hill
.

.
Prosecutors in Texas said Friday that a 79-year-old inmate in California may be one of the nation's deadliest serial killers of all time, saying he has been linked to more than 60 killings in at least 14 states.
The Associated Press reported that Samuel Little, who is currently serving life sentences in California for multiple killings for which he was convicted in November, is thought by investigators to be connected to dozens of killings of women across the country.
"At this point in his life I think he's determined to make sure that his victims are found," Ector County District Attorney Bobby Bland said at a press conference, according to the news service…
MORE
.
—————————————————————————————
.
Oregon's Leftist-Controlled House Passes Unconstitutional 'National Popular Vote' Legislation – Daily Wire
On April 9, the Oregon state Senate voted 17-12 to pass legislation (SB 870) to join the National Popular Vote (NPV) compact. On Wednesday, the state House of Representatives voted 37-22 in favor of the legislation.
The bill is now headed to the desk of Democratic Governor Kate Brown. Nikki Fisher, the governor's deputy press secretary, told HuffPost: "The Governor has always believed that every vote matters and supported National Popular Vote since 2009 as Secretary of State."
In a 2009 letter signaling her support for the NPV legislation, then-Secretary of State Brown wrote about the impact of the 2008 Democratic primary election, and how "when voters believe that their vote affects the outcome of an election, or moreover, when they feel their vote matters," engagement increases.
The text of the legislation reads in part:
Prior to the time set by law for the meeting and voting by the presidential electors…
MORE
.
—————————————————————————————
.
Boston Dynamics To Start Selling Creepy Robot Dogs – Zero Hedge
.

.
Boston Dynamics will begin selling its creepy robot dogs to the public "within months," according to CEO Marc Raibert, who told The Verge "We're just doing some final tweaks to the design" after "testing them relentlessly" – hopefully to obey the three laws of robotics.
Spot is currently being tested in a number of "proof-of-concept" environments, Boston Dynamics' CEO Marc Raibert told The Verge, including package delivery and surveying work. And although there's no firm launch date for the commercial version of Spot, it should be available within months, said Raibert, and certainly before the end of the year. – The Verge
Raibert brought the company's 'Spot' dogs to Amazon's Re:MARS conference in Las Vegas this week, an event focused on machine learning, advanced robotics and space exploration…
MORE
.
—————————————————————————————
.
Why The IG Report On FISA Abuse Will Unleash Barr's Investigation Of Spygate – Margot Cleveland
The forthcoming report from the Office of Inspector General on potential Foreign Intelligence Surveillance Act abuse will finally unleash Attorney General William Barr, and when it does, watch out.
For the last month, conservative pundits have predicted the ever-imminent dropping of Inspector General Michael Horowitz's report on his investigation into the circumstances surrounding FISA surveillance of former Trump campaign advisor Carter Page.
Horowitz's report will likely provide new and damaging details surrounding the FBI's use of the FISA court to spy on Page. More importantly, the conclusion of Horowitz's probe frees Barr to conduct a broader and more exacting investigation into all aspects of the Russia collusion hoax.
Barr revealed this during his interview last week with "CBS This Morning's" Jan Crawford. In his hour-long interview, Barr made several points clear…
MORE
.
—————————————————————————————
.
Alabama Legislature Bans 'Free Speech Zones' On College Campuses – Breitbart
.

.
In a victory for the First Amendment on campus, a bill that will effectively ban "free speech zones" on Alabama college campuses passed last week. According to a report by a local news outlet, the Alabama state legislature voted in favor of a bill that will ban "free speech zones" on college campuses in the state.
In recent years, many colleges have restricted the areas on campus where free expression is permitted by creating "free speech zones," which are areas on campus where students are supposed to go when they want to engage in free speech. Breitbart News has reported extensively on the topic.
Recently, courts around the country have begun to strike down these policies as a violation of the First Amendment…
MORE
.
—————————————————————————————
.
FOIA Docs: Twice-Demoted DOJ Official Bruce Ohr Received $28,000 Bonus During Work On Sketchy Dossier – Conservative Treehouse
This is a prime example of what historically sent people to the pitchforks. According to newly released FOIA documents received by Judicial Watch, twice-demoted DOJ official Bruce Ohr received pay raises and a $28,000 bonus while working on the anti-Trump operation.
Bruce Ohr was originally demoted in December 2017 stripping away his title of associate deputy attorney general based on what DOJ officials said were "undisclosed contacts" with FBI informant Christopher Steele. We later found out Bruce Ohr completely disclosed his contacts; so his first demotion was a complete CYA move by DOJ officials (ie. Rosenstein).
A month later, in January 2018, Bruce Ohr was demoted a second time, removing his title as head of the DOJ Organized Crime Drug Enforcement Task Force. No reason was given for the second demotion. His employment remained (as it does today) but no official word as to his title.
However, it is now discovered that Bruce Ohr received performance bonuses for the same work effort he was later demoted for…