.
France: As Many Muslims As Practising Catholics In 18-29 Year-Old Demographic – Breitbart
.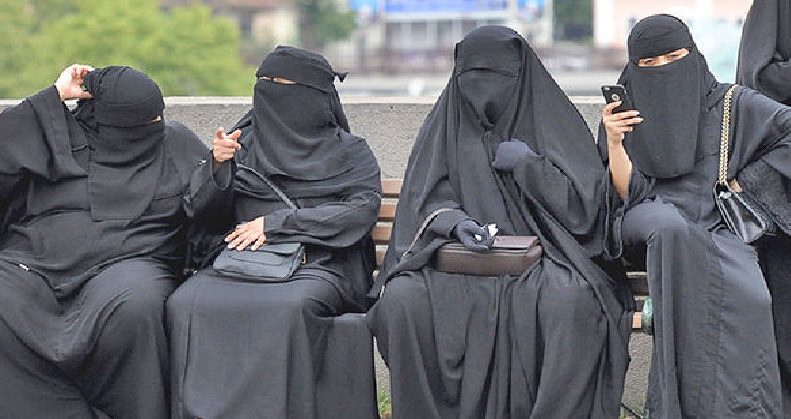 .
Fewer and fewer French identify as being actively religious, and according to a new study there are now as many practising Muslims among the 18- to 29-year-old demographic as there are practising Roman Catholics.
In total, around 32 per cent of French in 2018 identify as being members of the Roman Catholic church, but the majority, 19 per cent, say that they do not practise, and only seven per cent say that they attend mass once a month – down from an already low nine per cent in 2008, French political magazine Le Point reports.
The research comes from sociologists Claude Dargent and Olivier Galland who compared the numbers to 1981 when 70 per cent of French identified as being Roman Catholics and 17 per cent regularly practised…
MORE
.
—————————————————————————————
.
Federal Judge Orders Permanent Injunction Against Riverside County, California Over Unconstitutional 'CCW' Carry License Policy – Firearms Policy Coalition
Today, plaintiffs in a federal lawsuit filed last fall announced that Senior United States District Judge Dean D. Pregerson entered an order permanently enjoining Riverside County, California from having a policy and practice of preventing legal U.S. residents from exercising their right to apply for a carry license in Van Nieuwenhuyzen, et al. v. Riverside, CA Sheriff Stanley Sniff, et al.
A copy of the court filings can be viewed HERE.
The order states that "this Judgment for a Permanent Injunction shall be entered as to and against the defendants in this action, who are now and hereby enjoined from enforcing, and continuing to enforce, implement or abide by any policy regarding the issuance of permits to carry concealed weapons (CCWs) to the extent that such policy prohibits non-U.S. citizens who are otherwise qualified, lawful permanent residents of the County of Riverside, and who are not otherwise prohibited from owning firearms, from applying or obtaining a permit to carry a concealed weapon under state law, Cal. Pen. Code § 26150, et seq."…
MORE
.
—————————————————————————————
.
Missouri Becomes Third State To Enact Pro-Life Abortion Ban -Big League Politics
.

.
Missouri Gov. Mike Parsons Friday signed into law a bill that bans most abortions, following suit with Georgia and Alabama. According to several sources, the law, set to go into effect on Aug. 28, bans abortions after eight weeks, and has no exceptions for rape or incest.
The bill is part of a larger trend of state's legislating to protect the sanctity of life. Last week, Alabama Gov. Kay Ivey signed a similar law into effect in her state. Alabama's pro-life legislation was met with fierce backlash from the political left, with figures like former vice president and 2020 presidential candidate Joe Biden calling for the reversal of the law.
Georgia was the first state to enact such legislation to protect the unborn, when Gov. Brian Kemp signed into law a "heartbeat bill," banning abortions after six weeks of pregnancy…
MORE
.
—————————————————————————————
.
Undocumented Democrat Accused Of Stabbing Beloved Grandmother To Death – Breitbart
An illegal alien from Mexico has been arrested and charged with murdering a beloved 75-year-old grandmother in Houston, Texas.
Marco Cobos, 19-years-old, is an illegal alien from Mexico, a law enforcement official confirmed to Breitbart News. On May 19, Cobos allegedly stabbed 75-year-old Etta Nugent 13 times in her home for 40 minutes to an hour as she begged for her life, according to prosecutors.
Nugent was a beloved mother of three children and grandmother of six who had retired as a parish secretary at Holy Ghost Catholic Church. Nugent was a parishioner at St. Francis de Sales Catholic Church.
The alleged murder occurred while the illegal alien had been living in a stolen truck on Nugent's tree-lined street in Houston near the St. Francis de Sales church. Cobos, according to prosecutors, approached Nugent about her helping him fix the broken down truck…
MORE
.
—————————————————————————————
.
Report: Obama's Spying On The Press Was Far More Extensive Than Previously Thought – Issues & Insights
.

.
President Trump might be openly hostile to the mainstream media, but it was the Obama administration that was engaged in a widespread effort to thwart the media. Which do you think is more harmful to a free press?
The full extent of Obama's actions against the press are only now coming to light. The Columbia Journalism Review reports on a newly released government document showing that the Obama Justice Department engaged in a far more sweeping effort to spy on the Associated Press than previously believed.
"In 2013, the Justice Department launched a brazen attack on press freedom," the CJR notes, "issuing sweeping subpoenas for the phone records of The Associated Press…
MORE
.
—————————————————————————————
.
Trump To Enforce Clinton-Era Law Requiring Sponsors To Pay Back Welfare Benefits Of Immigrants – CNS
President Donald Trump signed a memorandum on Thursday directing agencies to enforce a previously unenforced Clinton-era law that requires sponsors of immigrants to pay the government back for the welfare benefits those immigrants use.
The Illegal Immigration Reform and Immigrant Responsibility Act (IIRIRA) and the Personal Responsibility and Work Opportunity Reconciliation Act, were signed into law by then President Bill Clinton in 1996, but the provisions requiring government repayment were never enforced.
Sponsors will be required to sign an affidavit detailing what their financial responsibility will be to pay back the government for any government assistance program that the immigrant uses, including Supplemental Security Income (SSI), Temporary Assistance for Needy Families (TANF), and cash assistance, as well as food stamps, Section 8 housing and rental assistance, Medicare Part D prescription drug benefits, and Medicaid for non-emergencies, Fox News reports…
MORE
.
—————————————————————————————
.
Layoffs Continue To Rock Fake News Network CNN – Daily Wire
.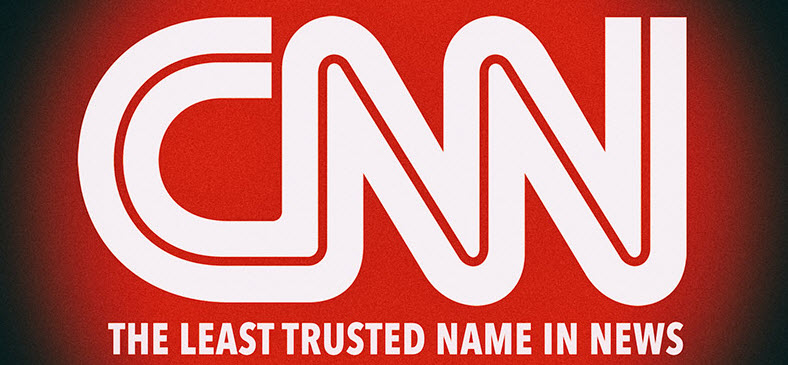 .
A significant portion of CNN's staff that covers health is being laid off, which comes just days after CNN denied rumors that mass layoffs were coming to the far-left network.
"Specific details were not yet known, but a source told Fox News that 'basically the whole division' will lose their jobs," Fox New's Brian Flood reported. "CNN did not respond to multiple requests for comment."
Flood noted that TVNewser, a media reporting website founded by CNN propagandist Brian Stelter, magically got confirmation on Friday – right before the weekend when the news cycle usually dies – that CNN was, in fact, laying off a lot of its employees. Dr. Sanjay Gupta and correspondent Elizabeth Cohen are reportedly not a part of the layoffs…
MORE
.
—————————————————————————————
.
Scientists Extract Yeast From Ancient Pottery, Recreate 5,000-Year-Old Beer – UPI
When researchers in Israel examined fragments of clay jars used to house beer and mead several thousand years ago, they discovered colonies of yeast hiding in the shards' nano-sized pores.
To help them extract the long-dormant yeast, scientists recruited the help of winemakers with experience aging wine in clay pots.
Archaeologists dated the clay fragments to several different historical periods, including the reign of Egyptian Pharaoh Narmer, who ruled Judea between 3100 and 3050 BC. Scientists also identified and extracted yeast from ceramic pieces dated to the reign of Aramean King Hazael, whose rule lasted from 842 to 800 BC. Several jugs dated to Judea's Persian rule during the 5th century BC were also used to isolate ancient beer yeast.
"We dug at Ramat Rachel, the largest Persian site in the Judaean kingdom, and found a large concentration of jugs," Yuval Gadot, an archaeologist at Tel Aviv University, said in a press rleease…
MORE
.
—————————————————————————————
.
Princess Diana Crash-Themed Attraction Launched At U.S. Theme Park – The Independent
.

.
A new U.S. theme park has been criticised after unveiling an attraction based on Princess Diana's death. The 1997 car crash that killed the royal will be recreated in 3D for visitors to National Enquirer Live, an "immersive museum" in Tennessee focusing on the history of the American tabloid and its salacious celebrity stories.
The theme park, which was due to open in the town of Pigeon Forge on Friday, will also feature replicas of the crime scene where OJ Simpson's ex-wife was found murdered and of Michael Jackson dangling his baby from a hotel balcony.
Its creators insisted the Diana exhibit had been sensitively handled and was "definitely not in poor taste"…
MORE
.
—————————————————————————————
.
British Prime Minister May Resigns; Will Leave Office In Two Weeks – National Review
British Prime Minister Theresa May announced on Friday that she will resign effective June 7, conceding that it was "in the best interest of the country" that her Conservative party choose a new leader to preside over Britain's scheduled October departure from the European Union.
May's emotional announcement, made from the steps of No. 10 Downing Street, represents the culmination of six months of failed negotiations in which she proved unable to secure support among fellow conservatives for the soft Brexit deal she negotiated with Brussels.
"I feel as certain today as I did three years ago that in a democracy, if you give people a choice you have a duty to implement what they decide. I have done my best to do that," she said. "I have done everything I can to convince MPs to back that deal. Sadly, I have not been able to do so."
The substantial pressure on May to resign after a series of failed votes to ratify her Brexit deal increased yet again last month in response to a historically bad showing for her Conservative party at the polls, where they lost more than 1,300 local seats…
MORE
.
—————————————————————————————
.
WikiLeaks' Julian Assange Charged With 17 New Criminal Counts, Including Violating Espionage Act – CNBC
.

.
Wikileaks co-founder Julian Assange was hit Thursday with new federal criminal charges alleging he conspired with former Army intelligence analyst Chelsea Manning to obtain and publish secret documents, some of which included the disclosure of identities of foreigners who were aiding the U.S. military abroad.
The new set of counts immediately raised alarms among press freedom advocates, who argue that charging Assange with violations of the Espionage Act could set a dangerous precedent for journalists.
Assange was charged with 17 new criminal counts: One count of conspiracy to receive national defense information, three counts of obtaining national defense information and 13 counts of disclosure of national defense information…
MORE
.
—————————————————————————————
.
Easter Island Statues Threatened By Nose-Pick Selfie-Snapping Tourists – World Independant
Legions of tourists are unable to resist snapping 'nose-pick' selfies with the gigantic statues on Rapa Nui – or Easter Island. Now an archaeologist has warned that tourists are "disrespecting" the statues, by climbing on them, sitting on graves and trampling preserved spaces.
Jo Anne Van Tilburg said that last year, visitors to Easter Island reached 150,000 – a rise from just 2,500 in the early 80s. You know the heads of the Easter Island figures, but often overlooked is the fact that they also have bodies.
Archaeologists at the University of California, Los Angeles have developed the Easter Island Statue Project to dig deeper into these Pacific Island icons and explore what's below the surface.
The answer? Full-bodies statues measuring as much as 33 feet high.
She says that the influx of visitors is having a troubling impact on the island's delicate ecosystem and its archaeology…
MORE
.
—————————————————————————————
.
Man Hiding Drugs In His Butt Accidentally Shoots Himself In The Testicles – KDFW
.

.
A man who shot himself in the testicles was also found to be hiding marijuana in his buttocks, according to a report.
Cameron Jeffrey Wilson, 27, was carrying a gun in his front pocket on April 5 in Washington state when the firearm accidentally discharged, the Wenatchee World News reports. The bullet pierced Wilson's testicles and then went into his thigh.
Upon arriving at the hospital, a doctor was operating on the gunshot wound when a balloon of marijuana slipped out of Wilson's anus, court records show.
Police arrived at the hospital and searched Wilson's car where they also found a bag of meth, the report said…
MORE
.
—————————————————————————————
.
Man Accused Of 'Always Stealing' From Dollar General Throws Beer At Cop – WZTV
Police say a man threw beer on an officer after being accused of stealing from a Dollar General.
According to an affidavit, the assistant manager of a Dollar General on Dr. DB Todd Jr. Blvd. told police the suspect, Jermaine Rontell Wiseman II, is "always stealing" from the store. The assistant manager told police Wiseman was kicked out at about 8 a.m. because he's banned, but that didn't keep him away.
Police say security footage show Wiseman sneaking around to back of the store in the storage area where he grabbed two bottles of laundry detergent before being chased away by an employee.
Wiseman reportedly didn't go far as the responding officers said the Dollar General manager pointed out the suspect across the street at a convenience store drinking beer. The officers approached the suspect and asked him to put the beer away and put his hands behind his back…
MORE
.
—————————————————————————————
.
Man Steals Daughter's Girl Scout Cookie Money To Fund Erotic Massage, Then Stages Home Invasion To Cover Up Theft – Canoe
.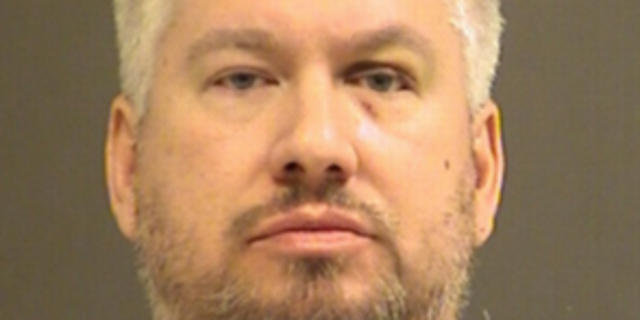 .
Authorities say an Oregon man has been sentenced for stealing $700 of his daughter's Girl Scout cookie money, using it to pay for an erotic massage and then staging a home invasion to cover up the theft.
The Oregonian reports Brian Couture of Forest Grove was sentenced Monday to 18 months of probation, 80 hours of community service and restitution as part of a plea deal. The Washington County District Attorney's Office says Couture pleaded guilty to falsely reporting a home invasion robbery.
The District Attorney's office says in March Couture told authorities someone had broken into his home, assaulted him, damaged his laptop and stole the cookie money…
MORE
.
—————————————————————————————
.
'We're Exposing Everything': President Trump Cheers Declassification Of Russia Hoax Investigation – Breitbart
President Donald Trump cheered on Attorney General Bill Barr's investigation of intelligence officials' spying on his campaign and detailed his decision to declassify the information in the case.
While speaking to reporters as he left the White House for his trip to Japan on Friday, Trump said Barr will be in charge of the information from various agencies, which he ordered declassified on Thursday night.
"They'll be able to see how this hoax, how this witch hunt started, why it started. It was an attempted coup or an attempted takedown of the President of the United States," he said.
He explained that Democrats continued to try to do a "redo" of the investigation special counsel Robert Mueller conducted but that it was over.
Trump described the investigative effort as an "an attempted coup" of his presidency but said he looked forward to learning the details of how it started…
MORE
.
—————————————————————————————
.
Jerry (The Big Nad) Nadler Passes Out During Press Conference – Zero Hedge
.

.
Maybe he's tired from signing all of those subpoenas.
One day after Nancy Pelosi publicly questioned President Trump's mental health and suggested that his family should consider an 'intervention', Jerry Nadler – the chairman of the Judiciary Committee and point man for various Congressional investigations involving the president, staff from his 2016 campaign, and members of his administration – appeared to pass out during a press conference held by New York City Mayor Bill de Blasio.
Footage shot by NBC New York shows de Blasio stopping a press conference at P.S. 199 in the Upper West Side of Manhattan to come to Nadler's aid, offering the Congressman water, and remarking that he appeared to be dehydrated…
MORE
.
—————————————————————————————
.
USSC Blocks Lower Court Rulings Ordering GOP To Redraw District Lines In Two Key Swing States – Daily Caller
The Supreme Court temporarily blocked two decisions Friday requiring Republican-controlled legislatures in Michigan and Ohio to produce new legislative district lines ahead of the 2020 election.
There were no noted dissents from the Friday orders. The decision was not surprising, as the justices are currently deciding whether federal courts should even hear partisan gerrymandering disputes.
Three-judge panels in both cases said the current district lines are unconstitutionally rigged to the benefit of Republicans. The GOP has strong majorities in the congressional delegations of both states, though Democrats and Republicans run competitively in Michigan and Ohio.
Both decisions set fast-moving schedules for the legislatures – the Michigan ruling gave the state until Aug. 1 to draw new lines, while the Ohio decision required a remedial plan by June 14. Friday's order from the high court means that neither state will have to create new district maps in the short-term…
MORE
.
—————————————————————————————
.
Man Kicks Roommate Up To 50 Times, Killing Him As He Lies Passed Out On The Floor – Crime Online
.

.
Authorities in Connecticut say a man kicked his roommate dozens of times, killing him during an attack that took place while he was unconscious on the floor. According to the New York Post, a dozen people including the suspect and victim lived at the home in Milford at the time of the alleged attack on Sunday evening.
Police reports indicate 57-year-old Ricky Garcia is accused of kicking 49-year-old Christopher Peckham as many as 50 times. Investigators say evidence suggests Peckham had passed out on a bedroom floor when Garcia entered and began battering him in an apparent attempt to revive him.
"I stomped him," Garcia would reportedly go on to tell police. "He was kicking at me and I dropped the hammer on him."…
MORE
.
—————————————————————————————
.
Judicial Watch Sues For Secret FBI Chart Of Potential Violations Of Law By Former Secretary Of State Hillary Clinton – Judicial Watch
Judicial Watch announced today it filed a Freedom of Information Act (FOIA) lawsuit against the Department of Justice seeking draft copies of FBI charts containing information on potential "statutory violations" committed by Hillary Clinton in the former secretary of State's use of a non-secure, non-government email server to conduct government business.
Judicial Watch is also suing for draft copies of talking points prepared by the FBI for its officials to use following then-Director James Comey's July 2016 press conference during which he recommended against prosecuting Clinton for mishandling classified information.
Judicial Watch filed the lawsuit in the United States District Court for the District of Columbia after the DOJ failed to respond to a December 3, 2018, FOIA request (Judicial Watch v. U.S. Department of Justice (No. 1:19-cv-00800)). Judicial Watch seeks:
1. All final and draft copies of talking points prepared by the FBI for its Executive Assistant Directors (EADs) relating to the "Mid-Year Exam" investigation…
MORE
.
—————————————————————————————
.
The Pentagon Finally Admits It Investigates UFOs – New York Post
.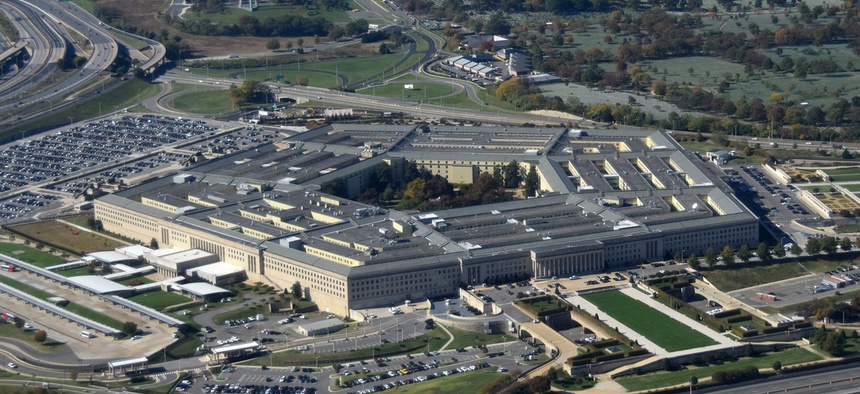 .
The Pentagon has finally uttered the words it always avoided when discussing the possible existence of UFOs – "unidentified aerial phenomena" – and admits that it still investigates reports of them.
In a statement provided exclusively to The Post, a Department of Defense spokesman said a secret government initiative called the Advanced Aerospace Threat Identification Program "did pursue research and investigation into unidentified aerial phenomena." And while the DOD says it shut down the AATIP in 2012, spokesman Christopher Sherwood acknowledged that the department still investigates claimed sightings of alien spacecraft.
"The Department of Defense is always concerned about maintaining positive identification of all aircraft in our operating environment…