.
WikiLeaks' Assange Sentenced To 50 Weeks In Jail For Jumping Bail In 2012 – Daily Caller
A British court sentenced WikiLeaks founder Julian Assange to 50 weeks in prison Wednesday for jumping bail in 2012.
The court sentenced the 47-year-old Assange to 50 weeks in prison for jumping bail and fleeing to the Ecuadorian Embassy in London after Sweden requested his extradition following sexual assault allegations, according to WaPo. This made him guilty of breaching the Bail Act, according to BBC.
Assange's lawyer Mark Summers argued at the trial that Assange violated bail out of reasonable fear for his safety. Summers told London's Southwark Crown Court that Assange was "living under overwhelming fear of rendition" and believed that if he were extradited to Sweden he would be extradited to the United States and possibly to Guantanamo Bay, according to the Washington Post.
Summers also read a letter that Assange wrote to the court in which Assange said that he apologized "unreservedly."…
MORE
.
—————————————————————————————
.
India's Narendra Modi Stuns Opposition With Huge Election Win – Epoch Times
.

.
Indian Prime Minister Narendra Modi scored a dramatic election victory on Thursday, putting his Hindu nationalist party on course to increase its majority on a mandate of business-friendly policies and a tough stand on national security.
His re-election reinforces a global trend of right-wing populists sweeping to victory, from the United States to Brazil and Italy, often after adopting firm positions on protectionism, immigration, and defense.
Official data from the Election Commission showed Modi's Bharatiya Janata Party ahead in 300 of the 542 seats up for grabs, up from the 282 it won in 2014 and more than the 272 seats needed for a majority in the lower house of parliament…
MORE
.
—————————————————————————————
.
Idiots At Chicago High School Fall for 'OK Sign' Hoax, Spend $53,000 Reprinting Yearbook – PJ Media
A few weeks ago, the Chicago Cubs banned a fan for playing the Circle Game on live TV. Supposedly, making a circle with your thumb and forefinger, commonly known as the "OK sign," is now an indicator of white supremacy. Except, of course, it's no such thing.
The Cubs fell for a dumb hoax perpetrated by some Internet pranksters who wanted to see if they could trick people into believing that the most innocuous gesture in the world is actually bad. It worked.
Another pack of rubes in Chicago just fell for the same hoax, and it's going to cost them a pretty penny. Steve Schering, Chicago Tribune:
The Oak Park and River Forest High School board has decided to reprint the 2018-2019 yearbook after more than a dozen photos of students engaging in the "circle game" were discovered inside.

The high school will pay Jostens $53,794 to reprint the yearbooks…
MORE
.
—————————————————————————————
.
President Trump Walks Out On Meeting With Demented House Speaker Pelosi And Her Fellow DemoNazis – Fortune
.

.
Donald Trump escalated his confrontation with House Democrats over their efforts to investigate his presidency, declaring he'd refuse to work with them on bipartisan policies including an infrastructure plan unless they halt their probes.
"Get these phony investigations over with," Trump said he told House Speaker Nancy Pelosi and Senate Minority Leader Chuck Schumer on Wednesday at the White House. Democrats said he stormed out of a scheduled meeting without letting them talk.
Minutes later, reporters were abruptly summoned to the White House Rose Garden, where a podium had been prepared for Trump to speak. He led off a lengthy, unscripted statement by complaining that Pelosi had accused him of conducting a "cover-up."…
MORE
.
—————————————————————————————
.
DemoNazis Tied To Obama's Pro-Iran 'Echo Chamber' Spread Terror Regime's Anti-Trump Talking Points – Washington Free Beacon
A cadre of former top Obama administration figures and their allies in Congress have been working to amplify anti-Trump talking points issued by a senior Iranian regime official in what sources have described as an effort by Obama's pro-Iran echo chamber to drive a wedge between President Donald Trump and his national security team.
As tensions mount between the United States and Iran, leading Democrats have become embroiled in controversy for widely repeating anti-Trump talking points first issued by Iran's hardline regime.
Additionally, former top officials from the Obama administration have taken to social media and other outlets to push a narrative that Trump is at odds with his hawkish National Security Adviser John Bolton over how far to go in punishing Tehran for its global support of terrorism and continued efforts to secure contested nuclear technology.
The effort to push this narrative to the media has gained steam following a war of words between Trump and Iranian Foreign Minister Javad Zarif…
MORE
.
—————————————————————————————
.
Sleazy Porn Lawyer Michael Avenatti Indicted On Charges Of Defrauding Ex-Client Stormy Daniels, Identity Theft – Fox News
.

.
Embattled attorney Michael Avenatti was charged by federal prosecutors in New York Wednesday with defrauding adult-film star Stormy Daniels, the client who propelled Avenatti into the national spotlight.
Avenatti, 48, faces one count of wire fraud and one count of aggravated identity theft. He faces up to 22 years in prison if convicted of those charges. Daniels is not named in the indictment, but a federal law enforcement official confirmed to Fox News that she is the client prosecutors claimed Avenatti defrauded.
Avenatti rocketed to fame representing Daniels when she sued to be released from a non-disclosure agreement involving an alleged tryst with President Trump in 2006…
MORE
.
—————————————————————————————
.
Project Veritas Wins Defamation Case; Undercover Journalism Vindicated – Project Veritas
A federal judge has issued a Directed Verdict in "Teter v. Project Veritas," ruling that the plaintiff did not have the requisite evidence to support a defamation claim. Plaintiffs must prove deliberate malice on behalf of the defendant in order to prove defamation.
The Directed Verdict came on the third day of the trial. Project Veritas founder James O'Keefe, who was in Asheville, North Carolina for the trial, released the following statement.
"Let this be a lesson to all those who abuse our legal system to settle petty political disputes. The courts have once again vindicated our undercover methods and journalism. Project Veritas is 6-0 in lawsuits for a reason – the law is on our side."
United States District Judge Martin Reidinger excused the jury late in the day on May 21 and invited arguments on why O'Keefe and Project Veritas should not be granted a Directed Verdict. The attorneys for Teter struggled to convince the judge, who would not allow the First Amendment to be trampled upon…
MORE
.
—————————————————————————————
.
HUD Secretary Ben Carson Says He Has A Duty To End Housing Assistance For Those Living With Illegals – CNS
.

.
Rep. Carolyn Maloney (D-N.Y.) grilled HUD Secretary Dr. Ben Carson on Tuesday about his plan to crack down on illegal immigrants who live in subsidized housing.
During the House Financial Services Committee's HUD oversight hearing, Maloney complained that by ending subsidies for people living with illegal immigrants, Carson would be responsible for evicting 55,000 children who are U.S. citizens in households with "mixed immigration status."
Chairwoman Maxine Waters (D-Calif.) complained in her opening statement that she was concerned about Carson's "recent cruel proposal to terminate housing benefits for families that include individuals with mixed immigration statuses."…
MORE
.
—————————————————————————————
.
'Anti-Fascist' Beer Company Owner Calls On Customers To Hit 'Far-Right' 'Fascists' In The Head With A Brick – PJ Media
As Europe goes to the polls to vote in the EU Parliamentary elections this week and with Nigel Farage's Brexit Party forecast to gain the most votes in the UK, left-wing activists are acting out in an unprecedented manner.
In a recent tweet, the owner of a beer company in Manchester England urged his customers to hit "fascists" (like Farage and Tommy Robinson) over the head with a brick.
"Note to our customers: Please don't throw out beer over fascists," wrote Mike Marcus, the director and founder of the Chorlton Brewing Company. "Hit them over the head with a brick as is traditional."
In his Twitter profile, Marcus describes himself as "Anti-fascist (any means necessary)."
When one of his followers responded to his tweet, saying it "sickened" her, Marcus doubled down, arguing that his call for violence was "acceptable."
"The only possible end point of the political path espoused by the far right is genocide," Marcus tweeted in response…
MORE
.
—————————————————————————————
.
Nevada Passes National Popular Vote Bill In Bid To Upend Electoral College – Wahington Times
.

.
The Nevada Senate approved Tuesday a National Popular Vote bill on a party-line vote, sending the legislation aimed at upending the Electoral College to the governor.
Assembly Bill 186, which passed the Senate on a 12-8 vote, would bring Nevada into the National Popular Vote Interstate Compact, an agreement between participating states to cast their electoral votes for the winner of the popular vote.
If signed as expected by Democratic Gov. Steve Sisolak, Nevada would become the 16th jurisdiction to join the compact, along with 14 states and the District of Columbia. The compact would take effect after states totaling 270 electoral votes, and with Nevada, the total would reach 195…
MORE
.
—————————————————————————————
.
NY Times: 'Pregnancy Kills. Abortion Saves Lives' – Breitbart
The New York Times has launched a full-court press on behalf of the abortion industry with an op-ed titled: "Pregnancy Kills. Abortion Saves Lives."
Written by Warren M. Hern, who specializes in performing late-term abortions, the article asserts that every pregnancy poses a "serious health risk" to the mother.
"Pregnancy always comes with some irreducible risk of death," Dr. Hern warns, whereas "abortion can be lifesaving."
In his essay, Dr. Hern is reacting to the new Alabama law that significantly limits abortions in that state, suggesting that what legislators are restricting is a lifesaving procedure.
"Alabama's new law claims that it does not prohibit abortion if there is a 'reasonable medical judgment' that the pregnancy poses a 'serious health risk' to the woman," Hern notes. "But pregnancy itself poses a 'serious health risk' – including the risk of dying and losing all bodily functions."…
MORE
.
—————————————————————————————
.
Washington Becomes First State To Allow Human Composting – Daily Wire
.

.
The State of Washington is now officially offering a third option for how residents can handle the bodies of loved ones after they've passed on: they can be turned into compost.
On Tuesday, the state's Democratic Governor, Jay Inslee, signed SB 5001 "concerning human remains" into law, which includes composting along with burials and cremations as a means of handling human remains. The law – the first of its kind in the U.S. – will go into effect on May 1, 2020.
The state's House and Senate both passed the bill with bipartisan support and overwhelming majorities, and Inslee signed it into law after a trial study found that the process (also called "liquid cremation") resulted in soil that "smelled like soil and nothing else," Fox News reports…
MORE
.
—————————————————————————————
.
Trump Calls For Investigation Into Biden Family's Links To Chinese Regime – Epoch Times
President Donald Trump said former Vice President Joe Biden should be investigated over allegations that his son's investment firm received millions of dollars from the Chinese communist regime.
"It's a disgrace," Trump said on May 20 in a Fox News interview, after agreeing that the Biden family's links with the Chinese regime should be investigated.
The allegations, which relate to Biden's son Hunter Biden, were first raised in the 2018 book "Secret Empires: How the American Political Class Hides Corruption and Enriches Family and Friends" by author Peter Schweizer.
In the book, Schweizer alleges a deal took place in 2013 between the now-defunct investment firm Rosemont Seneca Partners – co-founded by Hunter Biden – and the state-run Bank of China.
"In December of 2013, Hunter Biden flies on Air Force 2 to Beijing, China, with his father…
MORE
.
—————————————————————————————
.
RV Dealer Won't Stop Flying Massive American Flag Despite City Fines – Big League Politics
.

.
Despite a longstanding battle with city officials and massive fines, the owners of Camping World in Statesville, N.C. are refusing to remove or downsize a massive American flag that flies on their property.
"Camping World posted a message to its Facebook page on Saturday saying the city has filed an injunction against Camping World, fining the company $50 per day going back to Oct. 15, 2018. That totals nearly $11,000," according to WSOC-TV.
The company's Facebook post had a message to city officials, too.
"This is about more than just the flag. This is about our Veterans, Military, and the men and women that have sacrificed for this great country…
MORE
.
—————————————————————————————
.
'Save Chick-Fil-A' Bill Passed By Texas House – Fox News
The controversial "Save Chick-fil-A" bill has been approved by the Texas House after being passed last week by the state Senate. On May 20, Senate Bill 1978, as it is formally known, was passed with a 79-62 vote in the House, advancing from a 19-12 vote in the Senate last Thursday.
"The bill as filed ensures religious beliefs are protected from discrimination. It's about the First Amendment and freedom of speech, freedom of religion – those uniquely American rights," bill author Sen. Bryan Hughes (R-Mineola) said of the legislation.
The policy would prevent the government from penalizing businesses for exercising their religious rights, a conversation that began after Chick-fil-A was barred from opening a location at the San Antonio Airport.
The San Antonio city council vote was decided after it was revealed that the fast-food chain donated millions in 2017 to Christian organizations that advocacy groups have labeled as discriminatory toward the LGBTQ community…
MORE
.
—————————————————————————————
.
'Unplanned' Film Banned In Canada For Its Life-Affirming Content – LifeSite
.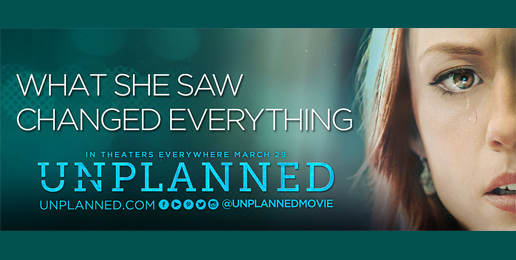 .
Distribution companies are effectively banning the film Unplanned from screening in Canadian cinemas, according to the producers of the pro-life biopic. Speaking at an Ottawa news conference on May 8, producer Lisa Wheeler said, "We have been effectively blocked from distributing the film in Canada."
Chuck Konzelman, the film's writer, director, and producer, told LifeSiteNews via email that at least one of the two largest Canadian film distributors said "content" rather than a lack of consumer demand is the reason for banning the film.
According to Konzelman, Canadian law requires that films have distributors so that they can be shown theatrically. In addition, no rating from one of the provincial film boards can be granted, because the producers must list a distributor on the application forms to the film boards…
MORE
.
—————————————————————————————
.
Dems Demand Trump Stop Solving Nation's Problems So They Can Impeach Him – Andrew Klavan
Democrats continue to toy with the idea of impeaching Donald Trump. On the one hand, it seems easier than trying to defeat him in an election. But on the other hand, there could be a lot of paper work involved plus they'd have to find a place to park near the Capitol building.
Congressman Jerry Nadler was interviewed while hiding under a bridge in hopes of devouring one of the three billy goats Gruff and he said, "We have fallen into a terrible imaginary crisis while voters just stand around apathetically admiring their new jobs or their new cars or the fact that they can now feed their families.
We need to make these people understand how hysterical I am or else we can't even begin to tear this country apart over nothing."…
MORE
.
—————————————————————————————
.
Senator Cruz Launches Investigation Into Yale Law School's Treatment Of Christian Students, Organizations – CNS
.

.
On Tuesday, Republican Texas Senator Ted Cruz announced that he is looking into potential "unconstitutional animus" and discrimination by Yale Law School against Christian students and organizations.
Cruz has sent two letters to Yale regarding his concern that the school is targeting traditional Christian values and sexual ethics, the senator's press release explains:
"U.S. Sen. Ted Cruz (R-Texas), chairman of the Senate Committee on the Judiciary's Subcommittee on the Constitution, on Monday sent a letter to Yale Law School requesting that the school turn over documents related to its discriminatory policy against students serving in organizations professing traditional Christian views…
MORE
.
—————————————————————————————
.
Judge Orders Antifa Scumbag Yvette Felarca To Pay Judicial Watch's Legal Fees For Her 'Entirely Frivolous' Lawsuit – Judicial Watch
Judicial Watch announced that a U.S. District Judge in California awarded Judicial Watch $22,000 in legal fees in a case filed by an Antifa organizer in an effort to block Judicial Watch from obtaining information about her activities.
Yvette Felarca, a middle school teacher in the Berkeley Unified School District (BUSD), and two co-plaintiffs were ordered to pay Judicial Watch $22,000 in attorney's fees and $4,000 in litigation costs.
Felarca had sued the BUSD in federal court to keep the school district from fulfilling its legal obligation to provide Judicial Watch with records of their communications mentioning: Felarca, Antifa, and/or BAMN. Judicial Watch also asked for Felarca's personnel file.
Felarca is a prominent figure in By Any Means Necessary (BAMN), a group founded by the Marxist Revolutionary Workers League that protests conservative speaking engagements. In 2016, Felarca and two of her allies were arrested and charged with several crimes…
MORE
.
—————————————————————————————
.
Judge Who Ruled Against Trump Over Tax Records Is An Obama Donor – Human Events
.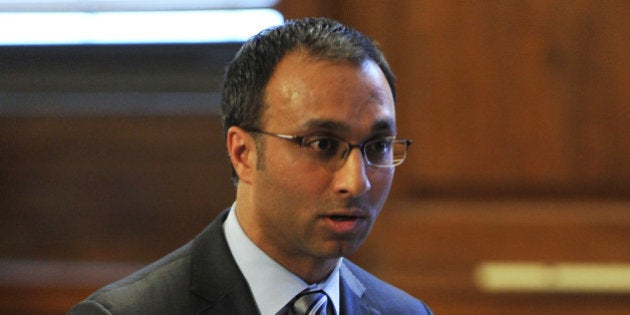 .
Amit Mehta, a U.S. federal judge, thrust himself into the public spotlight with an opinion earlier this month calling for President Trump's accounting firm to turn over the president's financial records.
Coincidentally, Mehta also appears to be an Obama-Biden donor – a detail conveniently missed by most of the establishment media, if not all the fluff pieces covering his history as a lawmaker.
The D.C. District Court judge ruled in favor of the House Oversight Committee this Tuesday, providing what Vox calls the "Democrats' first edge in their battle with the White House over congressional oversight."…
MORE
.
—————————————————————————————
.
'American Taliban' John Walker Lindh Scheduled To Be Released Thursday – National Review
This week brings an amazing milestone: Johnny Walker Lindh, the "American Taliban" who was captured in Afghanistan by U.S. forces and Northern Alliance allies shortly after 9/11, is scheduled to be released from prison Thursday.
Lindh was sentenced to 20 years in prison but he is getting an early release for good behavior.
Last month, a federal judge in Virginia ordered that Lindh, 38, can't have an internet-capable device without permission from his probation office, can't view or access extremist or terrorism videos, and must allow the probation office to monitor his internet use.
But there are some ominous signs that Lindh hasn't changed his tune much at all. Foreign Policy magazine reported in 2017 that the National Counterterrorism Center concluded, "As of May 2016, John Walker Lindh (USPER) – who is scheduled to be released in May 2019 after being convicted of supporting the Taliban – continued to advocate for global jihad and to write and translate violent extremist texts."…
MORE
.
—————————————————————————————
.
Illegal Alien Convicted Of Raping Dog To Death Released By Sanctuary State – Breitbart
.

.
An illegal alien convicted of raping a dog to death was released by the sanctuary state of Oregon after being sentenced to just 60 days in prison.
As Breitbart News reported, illegal alien Fidel Lopez, 52-years-old, was convicted last month and sentenced to 60 days in prison after raping his girlfriend's small Lhasa Apso which led to the dog's death. The judge in the case said he would have given the illegal alien more prison time but that 60 days is the maximum sentence allowed in Oregon.
Following his sentence, Lopez was immediately released because he had already served 60 days while waiting to stand trial. Despite his illegal alien status, Multnomah County, Oregon officials released Lopez back into the community…
MORE
.
—————————————————————————————
.
Buttigieg's Radical Take On Jefferson Proves John F. Kennedy Would Be Republican Today – John Nolte
Mean Little Mayor Pete Buttigieg's desire to erase Thomas Jefferson from history again proves John F. Kennedy would be a Republican today.
When asked on Friday if the Democrat Party's annual Jefferson-Jackson dinner should be renamed "because both [Thomas Jefferson and Andrew Jackson] were slaveholders," Buttigieg was unambiguous about wanting to erase our country's history, even as it pertains to an irreplaceable Founding Father like Jefferson:
Yeah, we're doing that in Indiana. I think it's the right thing to do. Over time, you develop and evolve on the things you choose to honor… Jefferson is more problematic. You know, there's a lot to, of course, admire in his thinking and his philosophy. Then again, as you plunge into his writings, especially the notes on the state of Virginia, you know that he knew that slavery was wrong.

It's not like we're blotting him out of the history books…
MORE
.
—————————————————————————————
.
Creepy Joe Biden Claims He 'Started This Whole Thing' On Climate Change – Washington Times
.

.
Joe Biden says he was the guy who "started this whole thing" on climate change, which may come as a surprise to Al Gore.
Former Vice President Biden was asked Saturday by an activist with the US Youth Climate Strike if he would support a presidential climate debate hosted by her group, at which point he jumped in to tout his global-warming bona fides.
"By the way, I want you to know: I'm the guy that did all this stuff – read RealClearPolitics, it will tell you about how I started this whole thing back in '87 with climate change," he said at a campaign stop in video posted online.
Asked if he would commit to being a leader, he said, "I guarantee I'll be a leader."…