.
Tesla Issues Software Update To Prevent Cars From Randomly Bursting Into Flames – Zero Hedge
.

.
For those that were alarmed by our reports over the last three weeks of Teslas in China and Hong Kong appearing to spontaneously combust, don't worry: there's a software update for that. At least, that is the company line that Tesla wants you to believe while it continues to investigate the cause of recent incidents of parked Tesla vehicles catching fire for apparently no reason at all.
Tesla has started putting out a software update that will change battery charge and thermal management settings in Model S sedans and Model X SUVs, according to TechCrunch.
Tesla claims that the software update is being done out of "an abundance of caution". The company says it's supposed to "protect the battery and improve its longevity"…
MORE
.
—————————————————————————————
.
Alabama Governor Kay Ivey Signs Abortion Ban Into Law – Breitbart
Alabama Gov. Kay Ivey (R) signed the Human Life Protection Act into law, one that makes most abortions in the state at any point during pregnancy illegal, except those necessary in order to prevent "a serious health risk to the unborn child's mother."
"Today, I signed into law the Alabama Human Life Protection Act, a bill that was approved by overwhelming majorities in both chambers of the Legislature," Ivey said Wednesday upon signing the bill. "To the bill's many supporters, this legislation stands as a powerful testament to Alabamians' deeply held belief that every life is precious and that every life is a sacred gift from God."
"To all Alabamians, I assure you that we will continue to follow the rule of law," the governor continued, observing the law is similar to the law in Alabama prior to 1973:
In all meaningful respects, this bill closely resembles an abortion ban that has been a part of Alabama law for well over 100 years…
MORE
.
—————————————————————————————
.
Trump Signs Executive Order To Prevent Foreign Espionage Through Communication Networks – Townhall
.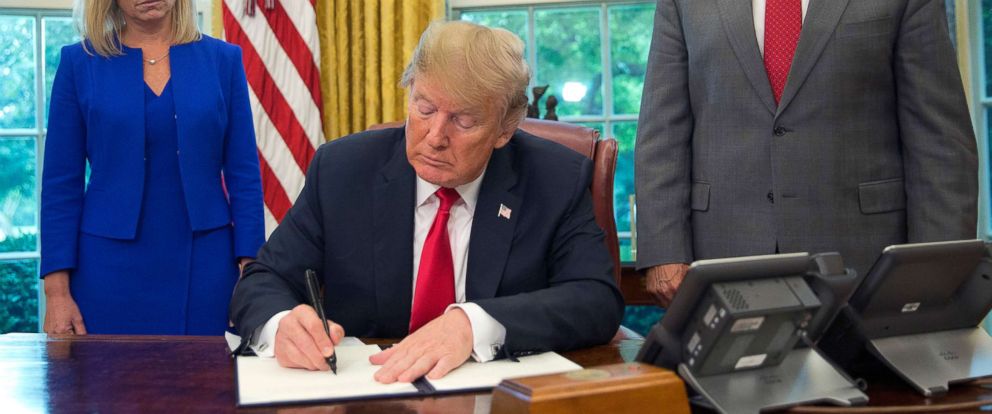 .
President Donald Trump on Wednesday signed an executive order declaring a national emergency to protect America's communication networks. The move was made as a way of allowing the federal government to prevent companies from doing business with other countries, including the Chinese firm Huawei, the Washington Post reported.
In particular, Trump is concerned that the United States' adversaries are exploiting our telecom technology and services' vulnerabilities.
"The President has made it clear that this Administration will do what it takes to keep America safe and prosperous, and to protect America from foreign adversaries who are actively and increasingly creating and exploiting vulnerabilities in information and communications technology infrastructure…
MORE
.
—————————————————————————————
.
Virginia Uber Driver Turns Out To Be Alleged Somali War Criminal – Big League Politics
An Uber driver in Virginia turns out to be an accused Somali war criminal known for torturing enemies, according to Wednesday reports.
"I do this full time," Yusuf Abdi Ali told CNN reporters who hitched a ride with him. "They just want your background check, that's it."
Ali's background check apparently turned up no crimes in American databases, but a quick internet search of his name shows that he is alleged to have brutally killed several people in his native Somalia. A Somali farmer, Farhan Warfaa, traveled all the way to the United States to sue Ali in civil court, alleging that Ali shot his brother five times at point blank-range after torturing him.
"Ali was the commander of the Somali army's notorious fifth brigade responsible for "gross human rights abuses" in the separatist province of Somaliland during the Barre regime of the 1970s and 1980s, according to the complaint brought by the California-based Center for Justice and Accountability," said a Guardian report…
MORE
.
—————————————————————————————
.
Go Pound Sand!: White House Refuses Democrat-Controlled House Judiciary Committee's Request For Documents – The Hill
.

.
The White House is rejecting a sweeping request from the House Judiciary Committee for documents, suggesting the panel is attempting a "do-over" of special counsel Robert Mueller's Russia probe and calling on it to narrow its scope.
"It appears that the Committee's inquiry is designed, not to further a legitimate legislative purpose, but rather to conduct a pseudo law enforcement investigation on matters that were already the subject of the Special Counsel's long-running investigation and are outside the constitutional authority of the legislative branch,"
White House counsel Pat Cipollone asserted in a 12-page letter to House Judiciary Chairman Jerrold Nadler (D-N.Y.) on Wednesday…
MORE
.
—————————————————————————————
.
Traveling Carnival Worker Confesses To Killing 3 Young Women In Less Than 3 Weeks; Claims All Were Accidents – Crime Online
Authorities in Virginia say a traveling carnival worker has confessed to multiple murders. According to WJHL, 23-year-old James Wright says he dumped the bodies of female victims from three separate homicides in the same body of water – the North Fork Holston River near Mendota in Washington County.
The women had been reported missing earlier this year, specifically a few weeks beginning at the end of February. Officials from local rescue agencies took part in a search of the area on Friday.
According to court records, Wright told investigators that he had met each of the victims through his position with a carnival. He is accused of storing a .22-caliber rifle at his grandparents' residence, using the same firearm in each homicide.
The first alleged victim was Elizabeth Vanmeter, who was reported missing in mid-March. He reportedly told police that he accidentally killed her after a fight on February 28 and initially buried her body near his home…
MORE
.
—————————————————————————————
.
Alabama Senate Passes Bill Making Abortion A Felony – Washington Times
.

.
The Alabama Senate on Tuesday passed the country's most restrictive ban on abortion, outlawing the practice even in cases of rape and incest and providing an exception only when the life of the mother is in danger.
The measure, one of several proposals to curb abortion being pushed in various states, could ultimately spark a legal battle that paves the way for a new challenge to the U.S. Supreme Court's 1973 Roe v. Wade decision that generally legalized abortion in the United States
"It's to address the issue that Roe. v. Wade was decided on. Is that baby in the womb a person?" said Rep. Terri Collins, the bill's sponsor. The Senate passed the bill on a 25-6 vote, after the House passed it 74-3 several weeks ago…
MORE
.
—————————————————————————————
.
Trapped Nebraska Farmer Cuts Off Own Leg With Pen Knife – BBC News
A Nebraska farmer has sawed off his own leg with a pen knife after becoming trapped in farming equipment. Kurt Kaser, 63, was moving grain from one silo to another when he was pulled into an auger – a tube with an interior shaped like a screw.
He was forced to cut off his lower leg with a 3in (7.6cm) pen knife and crawl to the nearest phone for help.
The farmer spent weeks in hospital and rehabilitation before returning home to Pender near the Iowa border on Friday.
The farmer was working alone on his 1,500-acre (607-hectare) property on 19 April when the accident occurred. Unable to find his phone to call for help, Mr Kaser watched as the machine tore his foot off and mangled his lower leg as it pulled him further inside.
The farmer then took out his pen knife and cut off what remained of his limb below the knee.
"The bone stuck out down to my ankle," told Omaha World-Herald…
MORE
.
—————————————————————————————
.
Montana Governor Joins Horde Of Democrat Presidential Candidates, Then Promptly Embarrasses Himself – Right Scoop
.

.
Some nameless Montana Governor decided to waste a lot of time, effort, and money and join the HORDE of Democratic candidates heading like witless socialist lemmings into the Trump meat grinder. Then he completely embarrassed himself, his family and his ancestors. In public.
Dayammmmm. Buddy, seriously. If you're running for president you better be prepared for the question, "uhm, who are you and why should I vote for you?" And when that is asked, you better damn well have a better response than, "uhm, I'm a dad."
Wow. NOT that there's anything wrong with dads, I would vote for a dad for president. BUT. You need more than that. So, uh, google yourself and see what, if any, qualifications for president you might have accidentally picked up…
MORE
.
—————————————————————————————
.
Why Freedom Of Speech Should Apply To Google, Facebook And The Internet – Daniel Greenfield
"But, it's a private company."
It's a familiar argument. Bring up the problem of Google, Facebook and Twitter suppressing conservative speech and many conservatives will retort that it's a free market. The big dot com monopolies created their own companies, didn't they? And we wouldn't want government regulation of business.
In a FOX Business editorial, Iain Murray writes that breaking up dot coms like Google would be "a repudiation of conservative principles". He argues that "Twitter is a private company" and that "there is no positive right to free speech on Twitter or any other private venue."
"The same goes for the president's attacks on Google and the complaints of conservative censorship," Diane Katz writes at the Heritage Institute. "These private enterprises are not obligated to abide any sort of partisan fairness doctrine."
The talking point that Google, Facebook and Twitter are private companies that can discriminate as they please on their private platforms, and that the First Amendment doesn't apply, is in the air everywhere…
MORE
.
—————————————————————————————
.
Comedy Legend Tim Conway, Star Of 'The Carol Burnett Show,' Dead At 85 – Fox News
.

.
Tim Conway, the Emmy and Golden Globe Award-winning actor who embodied a gang of hilarious characters on "The Carol Burnett Show," including the Oldest Man and Mr. Tudball, has died at age 85.
Conway died Tuesday morning after a long illness in Los Angeles, according to his rep Howard Bragman. His daughter, Kelly, told Fox News on Tuesday her father is "at peace now."
"The love he gave us, and the laughter he gave the world will never be replaced, but will be remembered forever," Kelly told us. "He is at peace now but I will miss him every second of every day until we meet again in heaven. We knew he would have to leave us someday, but that day came too soon…
MORE
.
—————————————————————————————
.
Oklahoma Man Tells Eloy Police Wife Died, But He Took Her Along For Rest Of Road Trip – Arizona Republic
A 70-year-old man was stopped on Interstate 10 in Arizona on Monday with his dead wife strapped in the passenger seat.
Eloy police, in a statement released Monday, said Rodney Puckett of Oklahoma was stopped in the area of Toltec Road, south of Casa Grande, by an Eloy police detective for a traffic violation.
The officer, identified as Eloy Detective Adam Edmonds, was speaking with Puckett when he noticed a dead woman sitting in the passenger seat, police said. The woman was identified as Puckett's wife, 74-year-old Linda Puckett.
Rodney Puckett explained to Edmonds that he and his wife had been on a road trip when his wife died at a hotel in Texas.
"He moved her body into their vehicle, continuing towards their destination," the police statement said…
MORE
.
—————————————————————————————
.
Monsanto Forced To Pay $2 Billion In Damages After Jury Determines RoundUp Caused Cancer – Big League Politics
.

.
Controversial chemical company Monsanto will be forced to pay a stunning $2 billion in damages after a California jury found their herbicide RoundUp had resulted in two plaintiffs being diagnosed with cancer.
Plaintiffs Alva and Alberta Pilliod claimed that they developed non-Hodgkin lymphoma as the result of using RoundUp for decades, and the jury found their claims to be credible. There are over 13,000 of these types of lawsuits pending, and the precedent could pose a serious threat to the corporate giant.
The Alameda County Superior Court's findings come in contradiction with declarations made by federal bureaucrats. The Environmental Protection Agency (EPA) recently released a statement claiming that glyphosate, the active ingredient in RoundUp, poses no public safety hazard…
MORE
.
—————————————————————————————
.
Ramadan Rage 2019: Jihadis Kill 165, Wound 145 In First Week – Breitbart
Islamic terrorists, mainly the Islamic State (ISIS/ISIL), carried out more than 30 attacks in over ten countries during the first week of the ongoing holy month of Ramadan, killing at least 166 people and injuring 155 others, a Breitbart News count shows.
That means, so far, jihadis have killed an average of 24 people and injured 22 others each day during the first week of the holy month. In 2019, Ramadan, a time when Islamic extremists believe Allah doubly rewards martyrdom and jihad, began at sunset on May 5 and is expected to last through sundown on June 4.
Breitbart News' count excludes attacks that took place on May 5. This week, the Ramadan death toll covers 33 incidents that took place in ten countries between May 6 and 12: Afghanistan, Benin, Burkina Faso, Iraq, Pakistan, Kenya, Somalia, Libya, Mali, Nigeria, Pakistan, and Syria.
During the first week of the holiest month for Muslims, Breitbart News determined that Afghanistan (61 deaths, 44 injuries) and Iraq (29 deaths, 27 injuries) were the deadliest countries…
MORE
.
—————————————————————————————
.
ICE Breaks Up Massive Marriage Fraud Scheme, Charges Nearly 100 People – Epoch Times
.

.
Nearly 100 people have been indicted, including an attorney, for participating in a massive marriage fraud ring in Houston, Texas, according to Immigration and Customs Enforcement (ICE). The federal agency said the grand jury returned an indictment on April 30 with 206 counts, charging 96 people. So far, 50 people are in custody, according to the agency.
According to the indictment, the scam involves creating sham marriages to help foreign people to attain immigration status and admission into the United States. The main purpose of the scam was to circumvent U.S. immigration laws.
"Marriage fraud is a serious crime," said District Director Tony Bryson from U.S. Citizenship and Immigration Services (USCIS) Houston.
MORE
.
—————————————————————————————
.
Attorney General William Barr Appoints U.S. Attorney To Look Into Origins Of FBI Probe – Breitbart
Attorney General William Barr has assigned the United States attorney in Connecticut to look into the origins of the Federal Bureau of Investigation's probe into the Trump campaign, according to reports.
Barr has appointed John Durham for the assignment, according to the New York Times. Durham has a history of investigating potential wrongdoing among national security officials.
Barr sent shockwaves through Washington after he acknowledged earlier this year during a hearing that he would review the origins of the FBI's investigation into the Trump campaign, and again when he referred to those activities as "spying."
Specifically, he has said he wants to review whether the FBI had appropriate predicate for spying on the Trump campaign, for example, when it sought a surveillance warrant against former campaign adviser Carter Page.
Barr's assignment of Durham may indicate that his review of the origins warrants further investigation and action…
MORE
.
—————————————————————————————
.
Initial U.S. Analysis Shows Iran Likely Behind Attack On Saudi Oil Tankers – Washington Examiner
.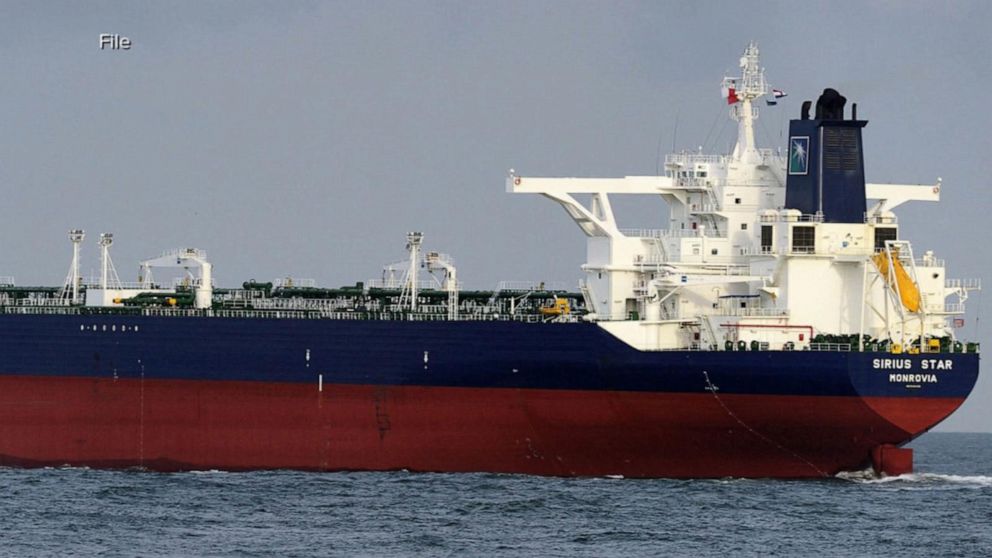 .
A preliminary U.S. assessment indicates Iran was likely behind the attack that caused "significant damage" to two Saudi oil tankers on Sunday, according to a new report.
A U.S. official told the Wall Street Journal that the early findings in the ongoing analysis show Iran was likely behind the attack that occurred near the Persian Gulf as the two vessels were attempting to head into the Persian Gulf through the Strait of Hormuz.
Saudi energy minister Khalid al-Falih announced the vessels were attacked on Sunday along with at least two other oil-industry vessels. He also said that one of the ships was traveling to a Saudi port in the Persian Gulf to load oil that would head to the U.S.
Few details were offered, but Saudi officials said the engine on the tanker caught fire…
MORE
.
—————————————————————————————
.
School District In Washington State Caught Giving Muslim Students "Special Privileges" And Teaching Lessons On Ramadan – Gateway Pundit
Here we go again – Islam, with the help of Hamas front group CAIR is creeping into public schools in Washington state and parents are fighting back.
A cease and desist letter was sent to a school district in Washington state that pushed Islam onto students and was promoted through a Ramadan policy that gave Muslim students 'special status.'
This is the second school district that has been caught promoting this ridiculous Ramadan policy just in the last week – and surprise, surprise, the 'Ramadan policy' was recommended by terror-tied CAIR [Council on American Islamic Relations].
CAIR also suggested that teachers greet students in Arabic (Islamic supremacy) as part of the Ramadan policy.
Ramadan, which falls between May 5 – June 5 this year is considered by Muslims to be their holy month, however, it is a month filled with bloody terrorist attacks…
MORE
.
—————————————————————————————
.
Facebook Nazis Shut Down Pro-Populist Italian Pages Before EU Elections – Breitbart
.

.
Facebook has shut down 23 major populist Italian pages with 2.5 million followers just two weeks before the European elections. According to Italian media, the majority of the pages supported the populist parties La Lega (The League) and the 5-Star Movement (M5S) – who currently govern Italy in a temporary coalition.
Facebook has justified its dramatic move by claiming that the sites shared fake news, so-called "hate speech", and "divisive content" regarding immigrants, vaccines, and Jewish people.
Facebook used information from a report produced by a left-progressive NGO called Avaaz, which deals with "human rights" and environmental campaigns…
MORE
.
—————————————————————————————
.
Supreme Court Rules iPhone Users Can Sue Apple Over Alleged App Monopoly – PJ Media
On Monday, the U.S. Supreme Court ruled that iPhone users can sue Apple over its alleged monopoly on iPhone apps. Apple argued that users cannot bring the lawsuit because the company is only selling the apps at the prices set by app developers.
This kind of lawsuit brings triple damages against the company. Justice Brett Kavanaugh wrote the majority opinion, representing himself and the four liberals on the Court. Justice Neil Gorsuch wrote the dissenting opinion, representing himself and the three other conservatives.
"Several customers contend that Apple charges too much for apps. The customers argue, in particular, that Apple has monopolized the retail market for the sale of apps and has unlawfully used its monopolistic power to charge consumers higher-than-competitive prices," Kavanaugh wrote. He called this "a classic antitrust claim."
The Supreme Court majority did not "assess the merits of the plaintiffs' antitrust claims against Apple," and only focused on one defense from Apple…
MORE
.
—————————————————————————————
.
Former St. Paul City Council Candidate Gets Probation For Posting Revenge Porn Of Wife On Campaign Site – Law & Crime
.

.
A former candidate for the St. Paul City Council was sentenced Friday after he put a topless photo of his estranged wife on his campaign website.
David Martinez is set to spend two years on probation for a count of non-consensual dissemination of private sexual images, according to The Pioneer Press. The judge ordered him to get a mental health evaluation, stay away from drugs and alcohol, and not contact his spouse. He got credit for 12 days time-served, but would spend almost a year in jail if he violates probation.
Martinez pleaded guilty in March, with prosecutors agreeing to drop the charge from a felony to a gross misdemeanor…