.
15 Killed During Shootout At Terrorist Hideout As Sri Lankan Police Round Up Jihadis – Zero Hedge
In the wake of last weekend's devastating attacks, which killed a total of 253 people across more than six locations, including three churches and three luxury hotels, Sri Lankan President Maithripala Sirisena has vowed to leave no suspect's home undisturbed as police round up every one in the country of 20 million with even a passing affiliation with Islamic fundamentalist groups.
Sirisena, whose government failed to act on an intelligence memo warning of the impending attacks 10 days prior, has been struggling to rebuild the public's confidence, claiming that he never saw the memos while firing one of his defense ministers and pushing a police chief inspector general to quit (so far, he has refused).
Yet so far, the raids have been successful, as police have captured dozens of suspects and seized bombs, weapons and ISIS flags.
However, violence has erupted that has caused the total death toll from the attacks to climb. On Friday…
MORE
.
—————————————————————————————
.
President Trump Hosts Japanese Prime Minister Abe At White House – Epoch Times
.

.
President Trump hosted Japanese Prime Minister Shinzo Abe at the White House April 26 for a series of bilateral meetings including trade and regional security. The two leaders are working toward a bilateral trade deal that could give American farmers more access to Japan's market.
"We have a very big trade negotiation going on right now with Japan," Trump said during a joint press meeting. "We'll be discussing very strongly agriculture because as the prime minister knows, Japan puts very massive tariffs on our agriculture."
In September 2018, both leaders agreed to begin negotiations for a bilateral free-trade agreement. U.S. and Japanese negotiators held a second round of trade talks in Washington this week focusing on agriculture and autos…
MORE
.
—————————————————————————————
.
Kim Foxx Subpoenaed To Appear At Hearing On Appointment Of Special Prosecutor In Jussie Smollett Case – Chicago Tribune
A lawyer seeking the appointment of a special prosecutor to investigate the handling of the Jussie Smollett prosecution subpoenaed Cook County State's Attorney Kim Foxx and her top deputy Friday to appear at the first court hearing on the matter.
Sheila O'Brien, a former appellate judge, also filed a "notice to appear" in an attempt to get Smollett to attend the hearing Thursday as well.
Court documents show that O'Brien requested that Foxx and her top deputy, Joseph Magats, as well as Smollett produce their original files and documents on the case to ensure "that they have not been altered or destroyed."
At an unannounced hearing March 26, prosecutors abruptly dropped all charges against Smollett with little explanation, sparking a firestorm of criticism and calls for Foxx's resignation by the Chicago Fraternal Order of Police. Just weeks earlier, the "Empire" actor had been indicted on 16 counts of disorderly conduct alleging he staged a racial and homophobic attack on himself…
MORE
.
—————————————————————————————
.
"I Will Dispose Of It": Trump Pulls Out Of UN Arms Trade Treaty Over 2nd Amendment Concerns – Zero Hedge
.

.
President Trump announced Friday that the United States will withdraw its signature from the UN Arms Trade Treaty after concerns were raised by 2nd Amendment activists that it might infringe on Americans' right to bear arms.
"Under my administration we will never surrender American sovereignty to anyone, we will never allow foreign bureaucrats to trample on your Second Amendment freedom and that is why my administration will never ratify the U.N. trade treaty," Trump said during the National Rifle Association's annual meeting in Indianapolis, according to Fox News.
"I am officially announcing today that the United States will be revoking the effect of America's signature from this badly misguided treaty, we're taking our signature back," Trump added…
MORE
.
—————————————————————————————
.
Burrillville, Rhode Island Declares Itself A 'Sanctuary' For Gun Owners – CNS
The town council in Burrillville, R.I. unanimously passed a resolution this week declaring itself a "sanctuary town" for gun owners.
According to the Providence Journal, the resolution says the town will support the local police department's right to "exercise sound discretion when enforcing laws impacting the rights of citizens under the Second Amendment."
And it says Burrillville will not comply with unfunded mandates that might require the seizure and/or storage of guns or ammunition from otherwise law-abiding citizens.
The resolution's sponsor, Donald A. Fox, told the town council (the meetings are videotaped) that he introduced the resolution for two primary reasons:
"The first is rooted in history," Councilman Fox said. "We're a state that's had one-party rule for the better part of 85 years. That rule has resulted quite often in legislation and laws that are passed…that really do not do the taxpayers of the state and the residents of the state any good."…
MORE
.
—————————————————————————————
.
Georgia Governor Kemp Bans Moving Confederate Monuments From Their Places of Honor – Big League Politics
.

.
Georgia Republican Governor Brian Kemp signed a bill Friday at a ceremony in Chickamauga banning Confederate monuments from being moved from their places of honor to re-education facilities like the kind proposed for "Silent Sam," the fallen watchman of the University of North Carolina campus.
Kemp will not allow such travesties to occur in the state of Georgia, and his new law creates the opportunity for elected officials in Georgia communities to sue people who damage the state's monuments – they can be sued for up to three times the cost of the damage.
"This bill will make a lasting impact on countless Georgians," Governor Kemp stated as he signed the historic bill into law…
MORE
.
—————————————————————————————
.
U.S. Economy Grows By 3.2% In First Quarter, Well Above Estimates – Yahoo Finance
The U.S. economy grew at a 3.2% annualized rate in the first three months of the year, according to the first read on gross domestic product from the Bureau of Economic Analysis.
This surged ahead of expectations for 2.3% growth, according to consensus economist polled by Bloomberg. In the fourth quarter, GDP grew at an annualized pace of 2.2%. Growth was 2% in the first quarter of 2018.
In its release, the Bureau of Economic Analysis noted that the increase in GDP in the first quarter "reflected positive contributions from personal consumption expenditures (PCE), private inventory investment, exports, state and local government spending, and nonresidential fixed investment." Imports, which are subtracted from GDP, also decreased in the quarter.
With analysts looking for signs of inflationary pressures, the data showed prices remained contained. Personal consumption increased 1.2% in the first quarter, higher than the 1% expected and the 0.5% annualized pace in the first quarter of 2018…
MORE
.
—————————————————————————————
.
Texas AG Arrests Democrat Mayor Of Edinburg And His Wife For Voter Fraud – Houston Chronicle
.

.
A South Texas mayor and his wife have been arrested on voter fraud charges, Attorney General Ken Paxton announced Thursday.
City of Edinburg Mayor Richard Molina and his wife, Dalia, are charged with illegal voting, a second-degree felony punishable by two to 20 years in jail and an up to $10,000 fine, related to his 2017 mayoral election. Molina unseated the incumbent Mayor Richard Garcia after winning by more than 1,200 votes in that election.
"Voter fraud is an affront to democracy and places the decision-making authority of the Texas electorate in the hands of those who have no right to make those choices," Paxton said in a press release…
MORE
.
—————————————————————————————
.
Five-Time Deported Illegal Alien Charged With Kicking Baby To Death – Breitbart
A five-time deported illegal alien has been arrested and charged with kicking a four-month-old baby to death in Shelby County, Tennessee, after learning the child was not his.
Carlos Zuniga-Aviles, a 33-year-old illegal alien from Honduras, who has been using the alias "Jose Avila-Agurcia" while in the United States, was charged with murder this week after he allegedly kicked four-month-old Alexander Lizondro-Chacon to death on April 12.
According to police, Zuniga-Aviles became enraged with the baby's mother, Mercy Lizondro-Chacon, after learning that he was not the child's father. That's when Zuniga-Aviles struck Alexander multiple times until he was unresponsive, police said.
The Immigration and Customs Enforcement (ICE) agency confirmed to Breitbart News that Zuniga-Aviles is an illegal alien from Honduras, who has already been deported from the U.S. a total of five times.
Between February 2010 and December 2016, Zuniga-Aviles was deported five times…
MORE
.
—————————————————————————————
.
Wake Forest University Hosts No-Whites-Allowed Faculty And Staff Listening Sessions… To Promote Inclusivity – College Fix
.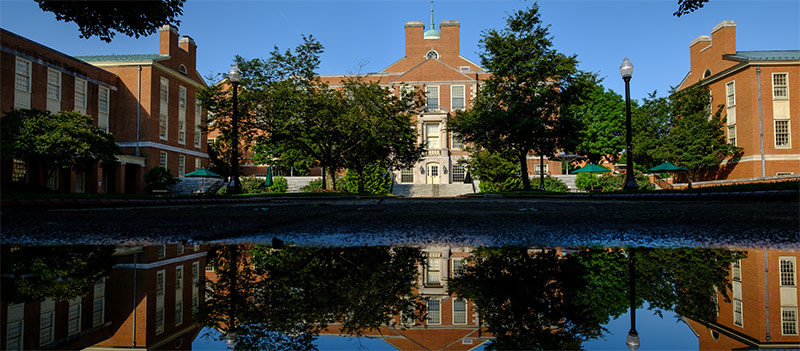 .
Wake Forest University is hosting a series of "listening sessions" for faculty and staff of color that aim to advance inclusion efforts on campus.
The listening sessions come amid ongoing racial tensions on campus, including a protest Monday at which some students decried the "white supremacy" that allegedly runs rampant at the private, North Carolina institution.
"Dear faculty and staff colleagues, this is a reminder about our upcoming listening sessions on inclusion that I am holding for faculty and staff of color over the next several weeks," stated an April 18 email from Michele Gillespie, dean of the college, to campus employees…
MORE
.
—————————————————————————————
.
Parasitic Leftist Judge Indicted For Helping Illegal Alien Escape From ICE Agent – Boston Herald
A state judge is expected to self-surrender to federal authorities later today on charges she helped a Dominican national in the country illegally for a third time and facing drug charges give a U.S. Immigration and Customs Enforcement agent the slip.
Shelley M. Richmond Joseph, 51, of Natick – who Gov. Charlie Baker nominated to the district court bench in 2017 – was earning $184,694 a year with life tenure this morning when U.S. Attorney Andrew Lelling announced a federal grand jury was indicting her on charges of obstruction of justice and aiding and abetting for interfering with a federal investigation.
"From certain quarters I've heard the occasional gasp of dismay or outrage at the notion of holding a judge accountable for violating federal law. But if the law is not applied equally, it cannot credibly be applied to anyone," Lelling said.
"Are judges special? Sure. But not because of the privileges they have enjoyed. They're special because they're entrusted with enormous power…
MORE
.
—————————————————————————————
.
Conservative Ads Banned By Google For Condemning Infanticide – Newsbusters
.

.
Google has gone out of its way to attack conservatives. Americas PAC, a pro-life,conservative political action committee run by Tom Donelson, has fallen afoul of Google's ad policies for creating and running pro-life ads. Americas PAC was permanently banned from advertising by Google on April 5.
The company informed Donelson in an email that "the account will not be reinstated," and that any attempts to create a new account would result in another suspension. This was after the PAC ran two 10-second ads targeting Democrat senators for their votes against the Born Alive Abortion Survivors Protection Act.
The act would provide the survivors of abortions with immediate medical care once the baby was born…
MORE
.
—————————————————————————————
.
Hillary Clinton State Department Appointee Pleads Guilty To Spying For China – David J. Harris Jr.
Candace Marie Claiborne had a TOP SECRET security clearance and provided internal State Department documents to Chinese agents in exchange for gifts and benefits.
She has now pleaded guilty to a charge of conspiracy to defraud the United States by lying to law enforcement and background investigators, and by hiding her extensive contacts with, and gifts from, agents of the People's Republic of China (PRC) in exchange for providing them with internal documents from the U.S. State Department.
She was hand-picked by Hillary Clinton, who herself has many ties to China, including the aiding of the sale of top-secret programs to China and Russia.
Via the DOJ:
"Candace Marie Claiborne traded her integrity and non-public information of the United States government in exchange for cash and other gifts from foreign agents she knew worked for the Chinese intelligence service," said Assistant Attorney General Demers…
MORE
.
—————————————————————————————
.
FBI And IRS Raid Home, Offices Of Baltimore's Democrat Mayor – Baltimore Sun
.

.
Federal law enforcement agents fanned out Thursday across Baltimore, raiding City Hall, the home of embattled Mayor Catherine Pugh and several other locations as the investigation into the mayor's business dealings widened.
Dave Fitz, an FBI spokesman, confirmed agents from the Baltimore FBI office and the Washington IRS office were executing search warrants at those locations Thursday morning, as well as at least three other addresses associated with Pugh. It was the first confirmation that federal authorities, as well as state officials, were investigating the mayor's activities.
Pugh remained inside her home during the raids, a police source confirmed.
Shortly after the raids began, Maryland Gov. Larry Hogan called on Pugh to resign…
MORE
.
—————————————————————————————
.
Retarded Leftist Update: Democrat Presidential Candidate Kamala Harris Calls For Third Gender Option On Federal ID Cards – Fox News
Presidential candidate Sen. Kamala Harris says she supports putting a third gender option on federal identification cards. The Democrat from California backed the idea when asked about it during a town hall Tuesday in the first-in-the-nation presidential primary state of New Hampshire.
"It's a simple point. There needs to be another category. And I'm open to the idea of doing that. And I think that it's a good idea," Harris told Fox News and New Hampshire's Concord Monitor during an interview later in the day.
Harris, a former California attorney general and San Francisco district attorney, has long fought for LGBTQ rights, including refusing to defend a ban on same-sex marriages.
Harris joins 2020 Democratic nomination rival Sen. Kirsten Gillibrand of New York in pushing for a third option on IDs. Four states – California, Oregon, Washington, and New Jersey – have embraced nonbinary IDs – as has New York City…
MORE
.
—————————————————————————————
.
Filipino President Duterte Threatens 'War' If Canada Does Not Take Trash Back – Epoch Times
.

.
Filipino President Rodrigo Duterte threatened Tuesday to set sail to Canada next week to return garbage dumped in the Philippines several years ago.
"I want a boat prepared. I'll give a warning to Canada maybe next week that they better pull that thing out or I will set sail to Canada and dump the trash there," Duterte said, according Philippine News Agency, the government's online newswire service.
A total of 103 container vans labelled "plastics" from Canada arrived at a Manila port during 2013 and 2014 for recycling. However, the containers were actually filled with Canadian household waste, including adult diapers, electronic garbage, and non-recyclable plastics…
MORE
.
—————————————————————————————
.
Hate-Crime Attack On Café Staged, Winnipeg Police Say, After Owners Charged With Mischief – CBC
An anti-Semitic attack originally called "the most brazen" the city had seen was staged by the owners of the restaurant that reported it, Winnipeg police say.
All three members of the family that owns BerMax Caffé and Bistro on Corydon Avenue have been arrested and charged with public mischief since the incident was initially reported last week. The family, however, insists they didn't fake anything.
"We didn't, because we don't joke about swastikas on our walls," Oxana Berent said in an interview with Ismaila Alfa, host of CBC Manitoba's afternoon radio show, Up to Speed.
On Thursday evening, police responded to a report of an assault at the restaurant. A woman said she'd been assaulted, and the restaurant was spray-painted with hateful graffiti, police said.
Winnipeg police Chief Danny Smyth said Wednesday the attack was staged.
"The anti-Semitic graffiti and vandalism were also falsely reported as being done by outside suspects," Smyth said…
MORE
.
—————————————————————————————
.
'Fat Sex Therapist' Compares Fitness Trainers To Nazis, Children's Dieting To Sexual Assault – Campus Reform
.

.
"I truly believe that a child cannot consent to being on a diet the same way a child cannot consent to having sex," Sonalee Rashatwar, whose Instagram username is "The Fat Sex Therapist," proclaimed Thursday from the main stage of St. Olaf College.
She continued, "I experience diet culture as a form of assault because it impacts the way that I experience my body."
These comments and more were made in the context of her two-hour speech, sponsored by St. Olaf College's Wellness Center, Women's and Gender Studies Department, and Center for Equity and Inclusion, on the topic of "radical fat liberation." The talk included assertions that fitness contributed to the recent Christchurch shooting, that people should "challenge" the rule of law, as well as the authority of and the police…
MORE
.
—————————————————————————————
.
GOP-Controlled Florida House Passes Bill Banning Sanctuary Cities – Miami Herlad
The Florida House passed a high-profile Republican bill Wednesday requiring local law enforcement agencies to cooperate with federal immigration authorities and banning so-called "sanctuary city" policies that shield immigrants who are arrested.
After hours of debate over two days, the GOP-led House voted 69-47 largely along party lines for the measure, sending it over to the Senate where a similar bill is pending.
Florida doesn't currently have any formal "sanctuary cities" like those in other states. The bill sponsored by GOP Rep. Cord Byrd of Jacksonville Beach would ban those policies and require local authorities to honor detainer requests from U.S. Immigration and Customs Enforcement that can lead to a person's deportation.
Byrd and other Republicans cast it as a law-and-order measure that is aimed at generating respect for U.S. immigration laws. "We welcome you. But we ask one simple thing: we ask that you follow our laws and our rules," Byrd said…
MORE
.
—————————————————————————————
.
Trump Sending Armed Soldiers To The Border After National Guard Incident – Daily Wire
.

.
President Donald Trump tweeted early Wednesday that he intends to send armed troops to the country's southern border in response to an incident that occurred late last week, where Mexican officials detained two U.S. Army soldiers on the American side of the border and disarmed one of them.
The Daily Wire's James Barrett reported on the incident Friday, which involved armed Mexican military personnel who pulled aside two U.S. Army soldiers, forcing one to hand over his sidearm. The American soldiers complied, hoping to "de-escalate" the situation.
The Mexican military eventually let the two American soldiers go, and later claimed that they were "confused" over whether they were in American or Mexican territory…
MORE
.
—————————————————————————————
.
Activist Judge To Block Trump Rule Cutting Off Funding To Abortion Providers – National Review
A federal judge in Oregon said Tuesday that he will grant a temporary injunction blocking the Trump administration's attempt to cut off funding to family planning clinics that offer abortion or refer women to abortion providers.
Oregon joined 20 other states in seeking a national injunction to block the Trump administration's proposed rule changes to Title X family planning program.
U.S. District Judge Michael J. McShane called the rule change a "ham-fisted approach to public health policy" and said that the so-called "gag rule" preventing doctors from referring to patients to abortion providers infringes on their ability to provide health care, the Oregonian reported.
McShane has not yet specified whether his injunction will apply nationally or just to the plaintiffs in the case, as the Department of Justice requested. Ellen Rosenblum, attorney for the state of Oregon, argued Tuesday that the rule change would deprive low-income citizens of healthcare they rely on…