.
Driver Deliberately Plows Into Pedestrians On A Silicon Valley Street, Injuring Eight People Before Being Taken Into Police Custody – Daily Mail
.

.
A car has 'deliberately' plowed into a group of pedestrians, leaving eight injured on a sidewalk in Silicon Valley.
The dark sedan was seen moving at speed before crashing into the crowd of people at 6:30pm on Tuesday evening.
The crowd were standing at the side of the road waiting to cross and the eight victims reportedly included a 13-year-old boy. The driver was taken into custody.
'It looks like, based upon the preliminary investigation, that a driver deliberately drove into a group of eight pedestrians,' said Capt. Jim Choi of the Sunnyvale Department of Public Safety.
'The driver is in custody…
MORE
.
—————————————————————————————
.
Elderly Woman Flies Into Rage, Murders Husband After Catching Him Watching Porn In His Man Cave… Again – The Sun
A woman flew into rage and murdered her husband after catching him watching porn in his man cave after he promised to stop, it is alleged.
Patricia Hill, 69, is on trial in Arkansas accused of murdering her 65-year-old husband Frank Hill at their home in Pine Bluff last July. Patricia reportedly confronted him after seeing their satellite TV bill which showed he had signed back into his Dish channel after she had previously cancelled it.
During the ordeal, the 69-year-old reportedly knocked over a table that had Frank's cigarettes on it, then ran back into the house to grab a gun. She then returned to Frank's man cave and shot his leg twice.
Patricia then took Frank's love of porn as a "personal affront to her and her God" attorney Bill James said, reported The Pine Buff Commercial. Attorney James also said the couple were "basically estranged"…
MORE
.
—————————————————————————————
.
6 Dem Senators Sell Out Jewish Terror Victims To Restore Cash To Islamic Terrorists – Daniel Greenfield
.

.
In 2002, Shmuel Waldman, an American from New Jersey, was shot while boarding a bus in Israel. The terrorist attack killed 2 people and left 40 injured. Among that 40 was Shmuel whose leg was blown apart, forcing him to undergo multiple surgical procedures, and leaving him suffering from PTSD.
The terrorist who shot him was Said Ramadan, a "police officer" working for the terrorists who run the Palestinian Authority. The attack had been planned by senior Palestinian Authority officials and the Palestinian Authority viewed Ramadan as a hero.
Waldman joined other victims of terrorism in a lawsuit against the terrorist group, which is funded by American taxpayers, under the Antiterrorism Act…
MORE
.
—————————————————————————————
.
'Mother Of All Caravans' Heads North: 10,000 Migrants Due In Mexico City Any Day – Washington Examiner
A massive caravan of approximately 10,000 migrants traveling through Mexico in hopes of reaching the United States is expected to arrive in Mexico City this week, according to local media reports on the group's movements.
The group has been described by Mexico's Interior Secretary Olga Sanchez Cordero as "caravana madre," which has been widely referred to as the "mother of all caravans" in American media.
Around 90 people embarked from El Salvador the last week of March then crossed into Guatemala and then into Mexico. By March 29, Sanchez said the group was expected to exceed 20,000 members.
Although the caravan is roughly half that size currently, it has been reported as one of the most diverse groups because in addition to Central Americans, it is made up of people from Cuba, Haiti, and Africa…
MORE
.
—————————————————————————————
.
Florida Senate Approves Bill Allowing Teachers To Carry Firearms In Schools – The Hill
.

.
The Florida state Senate on Tuesday approved a bill that would permit teachers to carry firearms on school grounds if local school boards agree to allow staffers to carry their firearms. The Senate voted 22-17, mostly along party lines, to approve the bill, setting up a vote in the state House.
Should the legislation be signed into law, local school boards and charter school governing boards would still have to vote on if they would authorize teachers to be armed on their individual campuses.
Gov. Ron DeSantis (R) has expressed an openness to allowing teachers to bring firearms to schools…
MORE
.
—————————————————————————————
.
Alleged Victims Come Forth To Accuse Thousands Of Boy Scout Leaders Of Sexual Abuse – Big League Politics
Shortly after rolling out the red carpet for homosexuals to serve as Boy Scouts of America (BSA) leaders, a massive scandal is unraveling where thousands of scout masters are being accused of sexual abuse.
According to NBC New York, the alleged victims will be holding a press conference soon where over 200 names of the accused will be revealed. The lawyer for the accusers claim this is a scandal that goes to the top of the organization, as they have supposedly covered up abuse claims for many years.
"The lives of the survivors and their families have been shattered and destroyed in so many ways," said attorney Jeff Anderson, who represents the alleged victims.
Anderson claims the allegations indicate that over 7,000 leaders across the country have victimized children, with more than 100 predators coming from New York alone.
"For many, many years there's been an excavation of what are called the 'perversion files'…
MORE
.
—————————————————————————————
.
Prime Minister Netanyahu: 'I Will Name A Golan Town After Trump' – Jerusalem Post
.

.
If Prime Minister Benjamin Netanyahu has his way, alongside Katzrin, Ramot and Ramat Magshimim on the Golan Heights, there may someday soon be a community named Kiryat Trump.
Netanyahu, who on Tuesday toured the Golan with his wife and sons, said a community or neighborhood on the Golan Heights should be named after US President Donald Trump in appreciation for his decision last month to recognize Israeli sovereignty over the strategic plateau.
"I am here with my family and many citizens of Israel at the foot of the Golan Heights, happy with the joy of the holiday and our beautiful country," Netanyahu said in a video post. "And there is more joy – a few weeks ago I brought President Trump's official recognition of Israeli sovereignty over the Golan Heights forever."…
MORE
.
—————————————————————————————
.
Six Reasons Why Student Loan Forgiveness Is A Financially Disastrous And Morally Abominable Idea – Matt Walsh
In her desperate pursuit of young voters, Elizabeth Warren has tried chugging brews on Instagram and blogging about Game of Thrones. I expected next to see her shredding a half pipe or crowd surfing at Coachella but she has skipped those steps and gone right to the Democratic fail-safe: bribery. This week, Warren released her plan to offer "student loan relief" to the vast majority of college graduates.
From CNN's report:
Warren's new plan would forgive $50,000 in student loans for Americans in households earning less than $100,000 a year. According to analysis provided by her campaign, that would provide immediate relief to more than 95% of the 45 million Americans with student debt.

The Massachusetts Democrat and 2020 contender is also calling for a drastic increase in federal spending on higher education that would make tuition and fees free for all students at two- and four-year public colleges…
MORE
.
—————————————————————————————
.
Rep. John Ratcliffe Confirms How Comey, Yates, McCabe And Rosenstein Were Caught Lying On FISA Warrants To Spy On Trump – Gateway Pundit
.

.
On Monday night Rep. John Ratcliffe (R-TX) a former U.S. Attorney for the Eastern District of Texas joined former Rep. Jason Chaffetz on The Ingraham Angle to discuss the latest developments in the deep state attempted coup on President Donald Trump.
Former Rep. Trey Guowdy and Ratcliffe were the only Republicans to see the probable cause evidence and read the the evidence last year behind the FISA warrants to spy on Trump campaign operatives. And the evidence centered around the Steele dossier – an unverified piece of political garbage thrown together and paid for by the Clinton campaign.
Ratcliffe told former Rep. Jason Chaffetz that Comey, Sally Yates, McCabe and Rod Rosenstein who verified the document have explaining to do…
MORE
.
—————————————————————————————
.
Middlebury College Administrators Apologize To Students, Pledge To Try And Prevent Right-Wing Guest Speakers – College Fix
At a meeting last week at Middlebury College, students upset and angry that conservative Ryszard Legutko had been invited to speak on campus were calmed and reassured by three administrators who apologized to the students for their feelings of discomfort, agreed that they had every right to feel aggrieved, and assured them there's steps underway to ensure controversial right-wing speakers are not easily invited to campus in the future.
That according to a 40-minute recording of the meeting recorded surreptitiously by a student in the room and provided to The College Fix, who said the three administrators at the meeting were Sujata Moorti, the incoming dean of the faculty, as well as Dean of Students Baishakhi Taylor and Renee Wells, director of education for equity and inclusion.
During the meeting, students voiced frustration at the fact that Legutko was invited to campus and at "white male" professors for the so-called educational violence they inflict, among other topics.
In response, the three administrators did not tell these students that college is a time of hearing differing opinions or having difficult conversations…
MORE
.
—————————————————————————————
.
Eco-Nazi Update: New York City Mayor De Blasio Goes Full Retard, Pledges To Ban Steel And Glass Skyscrapers – Epoch Times
.

.
New York City Mayor Bill de Blasio on April 22 announced his own version of the controversial "Green New Deal" that was recently presented to Congress. The progressive plan aims to cut emissions from the city's high rises and "ban" the classic glass and steel skyscrapers that make up the Big Apple's skyline.
In an interview with MSNBC's "Morning Joe," de Blasio said they will put "strong mandates" for building owners to save energy, "the first of any major city on the earth" to do so. The radical move came as de Blasio announced a $14 billion attack on global warming, which he claimed would cause a nearly 30 percent additional reduction in emissions by 2030.
"Building owners, you got to clean up your act, you got to retrofit, you got to save energy…
MORE
.
—————————————————————————————
.
Florida Caretaker Arrested For Attacking Mentally Disabled Group Home Residents With A Frying Pan – WFLA
A caretaker is facing charges of abuse of a mentally disabled person after police said she hit several residents at a group home with a frying pan. Darnika Martin is charged with two counts.
According to the arrest report, she struck two mentally ill patients at a group home in Pinellas Park. Martin didn't know cameras were rolling when she lunged at one of the residents with a frying pan. The owner just happen to review his cameras over the weekend.
"He called authorities and said 'hey, I was reviewing my stuff, I looked at it and I saw one of my staff members hitting one of the patients,'" said Captain Adam Geissenberger.
In the video, the victim is in the kitchen. Seconds later, Martin runs over, holding a frying pan in her hand, yelling at the man to go sit down.
Detectives tell us she slapped the man with her left hand while holding the frying pan over her head. Police said she struck the man several times as he tried defending himself…
MORE
.
—————————————————————————————
.
Crazy Bernie: Let Terrorists, Sex Predators, Murderers Vote From Prison – Daily Wire
.

.
Socialist Bernie Sanders said during a CNN Democratic town hall event that he would let the Boston Marathon bomber, sex predators, and murderers vote in U.S. elections while in prison.
"Would [you] support enfranchising people like the Boston Marathon bomber, a convicted terrorist and murderer?" Sanders was asked by an audience member. "Do you think those convicted of sexual assault should have the opportunity to vote for politicians who could have a direct impact on women's rights?"
"Thank you for the question, and let me just say this: What our campaign is about and what I believe is creating a vibrant democracy," Sanders responded while complaining about voter turnout in the U.S…
MORE
.
—————————————————————————————
.
Trump Administration To Impose Sanctions On Countries Buying Iranian Oil – Washington Times
The Trump administration announced Monday that all countries buying Iranian oil, including China, Turkey and India, will face U.S. sanctions after May 2 as President Trump intensifies pressure on Tehran at the risk of roiling global oil markets.
Mr. Trump decided that the U.S. will not renew waivers for the five countries still buying oil from Iran when their exemptions expire next week, paving the way for penalties. Administration officials say they want to eliminate a major source of Iran's cash for supporting Islamist extremist groups and to force Iran back to the nuclear bargaining table.
"We will no longer grant any exemptions," Secretary of State Mike Pompeo said. "We're going to zero across the board. Our goal has been to get countries to cease importing Iranian oil altogether."
U.S. allies Japan and South Korea also buy oil from Iran, although analysts said they have been reducing their imports in anticipation of the administration's move…
MORE
.
—————————————————————————————
.
President Trump Orders Crackdown On Illegal Aliens Overstaying Their Visas In U.S. – Breitbart
.

.
President Trump is ordering a crackdown on the hundreds of thousands of illegal aliens who overstay their visas after arriving in the United States wit a presidential memorandum.
On Monday, Trump signed the memorandum, which calls for the State Department and Department of Homeland Security (DHS) to "immediately begin taking all appropriate actions" to reduce the overstay rates for all nonimmigrant visas – that is the more than 415,000 illegal aliens who originally arrived in the U.S. legally but overstayed their visas and have yet to leave.
Specifically, Trump is ordering Secretary of State Mike Pompeo and DHS officials to provide his administration with recommendations within 120 days on how to effectively cut the number of B-1 and B-2 visa overstays from countries that have a visa overstay rate higher than ten percent…
MORE
.
—————————————————————————————
.
Trump Sues To Block House DemoNazis' Subpoena Of His Finances – New York Post
President Trump has gone to court to block a subpoena from the House Oversight Committee seeking information about the finances of his businesses, arguing the move "has no legislative purpose."
In the Monday filing, Trump wants to prevent his accounting firm, Mazars USA, from complying with the subpoena issued earlier this month by Rep. Elijah Cummings, the head of the panel.
"Democrats are using their new control of congressional committees to investigate every aspect of President Trump's personal finances, businesses, and even his family," says the filing in federal court in Washington, DC. "Instead of working with the President to pass bipartisan legislation that would actually benefit Americans, House Democrats are singularly obsessed with finding something they can use to damage the President politically."
Cummings said Mazars, a tax and accounting firm, asked for a subpoena before it would turn over the Trump financial information…
MORE
.
—————————————————————————————
.
DemoNazi Governor Of New Jersey Wants To Punish Low-Income Gun Owners With Insane New Fees – Zero Hedge
.

.
New Jersey Governor Phil Murphy (D) wants to significantly increase the cost of owning a gun in the state – proposing fees that would be among the highest in the country, according to the New York Times.
Currently, a firearm identification costs $5, a permit to own a gun $2, and a permit to carry a gun costs just $20. Murphy wants to raise that to $100 for the ID, $50 to own a gun and $400 to carry. In addition, Murphy wants to slap a 10% excise tax on ammunition and a 2.5% firearms excise tax.
The proposals are part of the state budget which must be passed by June 30. The new fees would – as they always do – disproportionately punish low-income, law-abiding, mostly minority gun owners who wish to defend themselves and their families in high-crime areas…
MORE
.
—————————————————————————————
.
Top 51 Fake News 'Bombshells' The Media Spread About RussiaGate – John Nolte
Here are the top 51 pieces of fake news the establishment media spread about the Russia Collusion Hoax over the past two years, and I describe this list as the Top 51 because there is a behemoth of an iceberg lurking below.
Since the release of the Mueller Report last week, which – despite two years, $30 million, and a team of rabidly partisan left-wing investigators – found exactly zero crimes of Russia collusion or obstruction associated with President Trump and his campaign, one of the most bizarre results has been watching the media pat themselves on the back for the stories they believe they got correct.
Imagine that. Imagine your industry is so broken and corrupt that all you have left is to point to what you believe you did right.
This is like watching an airline pilot brag about the times he didn't crash, a district attorney point to the people he prosecuted who were not innocent – or in the words of comedian Chris Rock, a parent boast about taking care of his kids…
MORE
.
—————————————————————————————
.
Ukraine Election: Comedian Volodymyr Zelensky Wins Presidency By Landslide – BBC
.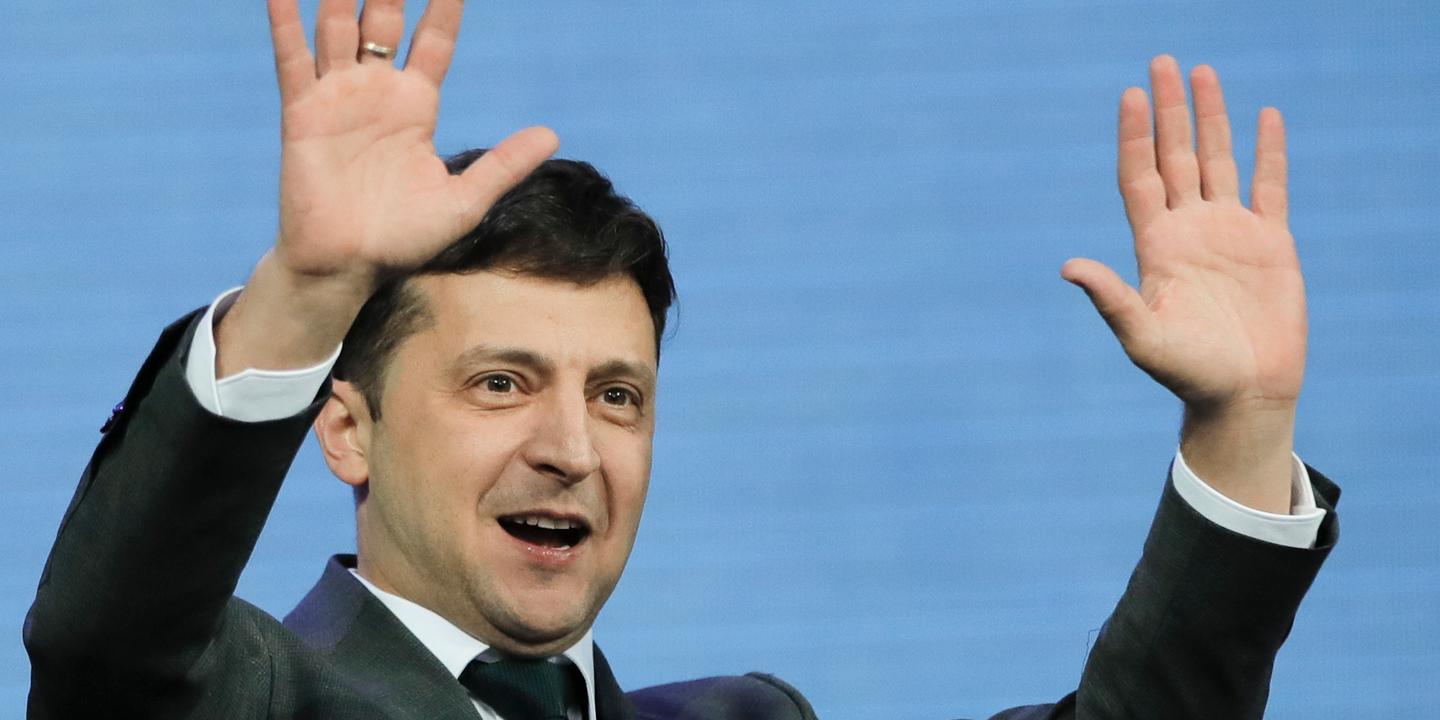 .
Ukrainian comedian Volodymyr Zelensky has scored a landslide victory in the country's presidential election. With nearly all ballots counted in the run-off vote, Mr Zelensky had taken more than 73% with incumbent Petro Poroshenko trailing far behind on 24%.
"I will never let you down," Mr Zelensky told celebrating supporters. Russia says it wants him to show "sound judgement", "honesty" and "pragmatism" so that relations can improve. Russia backs separatists in eastern Ukraine.
The comments came from Russian Prime Minister Dmitry Medvedev, in a Facebook post on Monday (in Russian). He said he expected Mr Zelensky to "repeat familiar ideological formulas" that he used in the election campaign, adding: "I have no illusions on that score…
MORE
.
—————————————————————————————
.
Islamic Terrorism Update: 24 Arrested As Sri Lanka Bombings Death Toll Rises To 290 – WTIC
Eight coordinated explosions that tore through churches and hotels in Sri Lanka on Easter Sunday have killed at least 290 people and injured another 500, in what officials have called a "brand-new type of terrorism."
Police have arrested 24 people in connection with the suicide bombs, the worst violence the South Asian island has seen since its bloody civil war ended 10 years ago.
A ninth improvised explosive device (IED) was defused near the capital's Bandaranaike International Airport on Sunday evening, according to an Air Force spokesman. The blasts appears to have targeted tourism hotspots, as well as churches, in a bid to gain maximum global attention.
Foreign nationals are among the dead, including five British citizens, two of whom held dual U.S.-UK nationality, three Indians, two Australians, two Chinese cousins, one person from the Netherlands, two Turkish citizens and one Portuguese person…
MORE
.
—————————————————————————————
.
Electric Car-Owners Shocked: New Study Confirms EVs Considerably Worse For Climate Than Diesel Cars – Zero Hedge
.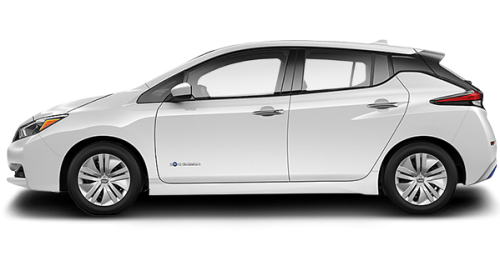 .
The Brussel Times reports that a new German study exposes how electric vehicles will hardly decrease CO2 emissions in Europe over the coming years, as the introduction of electric vehicles won't lead to a reduction in CO2 emissions from highway traffic.
According to the study directed by Christoph Buchal of the University of Cologne, published by the Ifo Institute in Munich last week, electric vehicles have "significantly higher CO2 emissions than diesel cars."
That is due to the significant amount of energy used in the mining and processing of lithium, cobalt, and manganese, which are critical raw materials for the production of electric car batteries…