.
SpaceX Successfully Launches Falcon Heavy, World's Most Powerful Rocket, For Paying Customer – Fox News
.

.
SpaceX successfully launched its new and improved Falcon Heavy rocket from NASA's Kennedy Space Center Thursday, more than a year after sending up a "red Roadster" in its initial test flight.
The updated Falcon Heavy is now the world's most powerful operation rocket with 27 engines firing at liftoff. It launched into the sky Thursday evening with Arabsat-6A, a Saudi Arabian satellite built by Lockheed Martin and operated by Saudi Arabia.
Eight minutes after liftoff, SpaceX landed two of the first-stage boosters back at Cape Canaveral, side by side, just like it did for the rocket's debut last year. The core booster landed two minutes later on an ocean platform hundreds of miles offshore – the only part of the first mission that missed…
MORE
.
—————————————————————————————
.
Boston Globe Publishes, Then Edits Op-Ed Encouraging Waiters To 'Tamper With' Trump Official's Food – Daily Wire
The Boston Globe found itself in hot water on Wednesday after publishing an opinion piece from a man who said he regretted "not pissing" on a Neo-conservative pundit's food and encouraging waiters to "tamper" with the food of outgoing Homeland Security Secretary Kirstjen Nielsen.
The article, titled "Keep Kirstjen Nielsen unemployed and eating Grubhub over her kitchen sink," was written by Luke O'Neil, a former waiter and occasional writer for the Globe.
The article now has an editor's note at the top and has been stealth edited for "tone." The article originally began:
One of the biggest regrets of my life is not pissing in Bill Kristol's salmon. I was waiting on the disgraced neoconservative pundit and chief Iraq War cheerleader about 10 years ago at a restaurant in Cambridge and to my eternal dismay, some combination of professionalism and pusillanimity prevented me from appropriately seasoning his entrée…
MORE
.
—————————————————————————————
.
8,000 Fewer Americans Ask For Unemployment Benefits In Sign Of Continued Job Market Strength – Apoch Times
.

.
The number of Americans applying for unemployment benefits fell by 8,000 in the week ending April 6. The decline suggests the jobs market remains hot with job openings still far outpacing the number of people actively looking for jobs.
While there were 204,000 newly claimed jobless benefits in the week ending March 30, the number dropped the following week to 196,000 (pdf), the least since Oct. 4, 1969. At that time, however, there were nearly 40 percent fewer people in the country. Counted as a rate per 100,000 Americans, the jobless claims now for the first time fell below 60.
The latest data has beaten expectations of economists polled by Reuters, who had forecast claims would rise to 211,000…
MORE
.
—————————————————————————————
.
Bangalore Employees Kidnap And Torture Boss Until He Pays Their Salaries – Zero Hedge
Four employees of a now-defunct tech company near the Halasuru neighborhood of Bangalore, India, have been arrested for allegedly kidnapping their boss and torturing him until he paid three months of salary they were owed, according to The Hindu.
The victim, Sujay S.K., 23, owner of the start-up and resident of Cambridge Layout, was taken by his seven employees to a farm house in Maddur where he was locked up and tortured before he was released on the assurance that he would arrange the money. – The Hindu.
After he returned home, Sujay reportedly attempted suicide and was rushed to a hospital, where police met him to take a statement.
A total of seven employees reportedly participated in the incident, while four of them – Sanjay, Rakesh, Niranjan, and Darshan – were found and arrested on charges of abduction, assault and criminal intimidation…
MORE
.
—————————————————————————————
.
Vice President Pence To Venezuelan Ambassador At UN: "You Shouldn't Be Here" – Daily Wire
.

.
On Wednesday, speaking at a Special Session of the United Nations Security Council on the Crisis in Venezuela, Vice President Mike Pence issued a scathing condemnation of the Maduro regime in Venezuela and one of the most stunningly blunt statements in the history of the U.N., looking directly at the ambassador from the Maduro regime and telling him, "With all due respect, Mr. Ambassador, you shouldn't be here. You should return to Venezuela and tell Nicolás Maduro that his time is up."
Pence began by noting that Article 24 of the U.N. Charter confers on the Security Council the "responsibility for the maintenance of international peace and security." He quoted President Truman telling Congress in 1947 of the U.N., "The United Nations is designed to make possible lasting freedom and independence for all its members."…
MORE
.
—————————————————————————————
.
Mysterious E. Coli Outbreak Sickens 96 People Across 5 U.S. States – Washington Standard
A mysterious E. coli outbreak has spread to 5 states and sickened 96 people. On Tuesday, the United States Centers for Disease Control and Prevention said the outbreak is continuing to spread and get worse.
Escherichia coli (abbreviated as E. coli) are bacteria which can found in the environment, foods, and intestines of both people and animals. The types of E. coli that can cause illnesses and death are often spread through contaminated water or food, or through contact with animals or people.
Children younger than 5 years and adults aged 65 and older are more likely than others to develop serious illness, however, almost anyone can be susceptible to the infection.
The CDC says that the total number of people infected with the recent E. coli outbreak is now 96, which is 24 more than the agency initially reported on Friday, according to a report by CNN. 11 of those sickened have been hospitalized with severe symptoms of the bacterial infection…
MORE
.
—————————————————————————————
.
WikiLeaks Founder Julian Assange Arrested After Ecuador Withdraws Asylum – Fox News
.

.
WikiLeaks founder Julian Assange was charged Thursday with conspiracy to commit computer intrusion for aiding Chelsea Manning in the cracking of a password to a classified U.S. government computer in 2010, the U.S. Justice Department announced hours after Assange's arrest in London.
Assange is accused of engaging in a conspiracy with Manning, the former U.S. Army analyst, in breaking a password stored on a U.S. Defense Department computer connected to a U.S. government computer network for classified documents and communications, the Justice Department said.
Manning later transmitted a trove of classified government files to Assange…
MORE
.
—————————————————————————————
.
Obama White House Counsel Gregory Craig Charged By Federal Prosecutors Over Alleged Ukraine Lies – CNBC
Gregory Craig, who was White House counsel under President Barack Obama, was indicted Thursday on charges of lying and hiding information related to his work for Ukraine.
Craig, a 74-year-old lawyer based in Washington, D.C., was charged by the Justice Department's Foreign Agents Registration Act, or FARA, unit. Craig faces up to five years in prison for each of the two counts.
The charges reportedly stem from the federal investigation into Russian meddling in the 2016 presidential election led by special counsel Robert Mueller, which came to a formal end last month.
In advance of the DOJ's announcement, Craig's attorneys said in a statement to news outlets that their client's case had already been put to rest by federal authorities in the Southern District of New York:
"This case was thoroughly investigated by the SDNY (Southern District of New York) and that office decided not to pursue charges against Mr. Craig," the attorneys said…
MORE
.
—————————————————————————————
.
Creepy Porn Lawyer Indicted On 36 Counts; Faces 335 Years In Prison – Gateway Pundit
.

.
Embattled creepy porn lawyer Michael Avenatti was hit with a 36-count indictment on Thursday for fraud, perjury, failure to pay taxes, embezzlement and other financial crimes, reported the Los Angeles Times.
Avenatti is accused of stealing "millions of dollars from five clients and used a tangled web of shell companies and bank accounts to cover up the theft."
According to the Times, Avenatti hid a $4 million settlement from one of his clients who was a mentally ill paraplegic man on disability.
Geoffrey Ernst Johnson was awarded $4 million from a settlement of a lawsuit against Los Angeles County and the money was wired to Avenatti in January of 2015…
MORE
.
—————————————————————————————
.
Busted: Thousands Of Amazon Employees Listening To Alexa Conversations – Zero Hedge
Amazon employs thousands of people to listen in on what people around the world are saying to their Alexa digital assistant, according to what is sure to be a Congressional hearing-inspiring report by Bloomberg, which cites seven people who have worked on the program.
While their job is to "help improve" NSAlexa – which powers the company's line of Echo speakers – the team "listens to voice recordings captured in Echo owners' homes and offices," which are then transcribed, annotated and fed back into the software in order to try and improve Alexa's understanding of human speech for more successful interactions. In other words, humans are effectively helping to train Amazon's algorithm.
In marketing materials Amazon says Alexa "lives in the cloud and is always getting smarter." But like many software tools built to learn from experience, humans are doing some of the teaching. – Bloomberg
The listening team is comprised of part-time contractors and full-time Amazon employees based all over the world…
MORE
.
—————————————————————————————
.
Ken Starr Says Hillary Clinton Drove Vince Foster To Suicide By Humiliating Him In Front Of White House Staff – Daily Mail
.

.
Ken Starr purposefully left out the finding that Hillary Clinton had 'triggered' the suicide of President Clinton's Deputy White House Counsel in his final FBI report to spare her feelings, DailyMail.com can reveal.
FBI agents investigating the death of Vince Foster learned he was set off after Hillary attacked and humiliated him in front of other White House aides a week before he took his own life on July 20, 1993. But for what were then unexplained reasons, Starr elected to conceal the FBI's finding that Hillary's tirade triggered Foster's suicide when he wrote his final report on the matter.
At a reception for authors participating in the 2019 Annapolis Book Festival last weekend, I asked Starr why he omitted the damaging FBI finding…
MORE
.
—————————————————————————————
.
234 House Democrats, Two RINOs Co-Sponsor Bill Forcing Schools To Let Boys Compete On Girls' Sports Teams – Daily Caller
Every House Democrat but one has co-sponsored a bill requiring schools to allow male athletes who identify as transgender girls to compete on female sports teams.
Democrats' Equality Act would amend the Civil Rights Act of 1964 to make "sexual orientation and gender identity" protected characteristics under federal anti-discrimination law. Among other things, the bill would force public schools to expand female athletic teams to include biological males who identify as transgender girls.
Sarah Warbelow, director of the left-wing Human Rights Campaign, praised the bill's impact on high school sports in written testimony submitted to a House subcommittee on Tuesday.
"Opponents of equality in athletics for transgender athletes have argued that girls who are transgender have unfair physiological advantages over cisgender girls and as a result, will dominate women's competitive sports," Warbelow wrote, calling it not "rooted in fact" that biologically male athletes will outperform their female counterparts…
MORE
.
—————————————————————————————
.
FBI Busts $1.2 Billion Medicare Fraud Ring – PJ Media
.

.
It's being called "one of the largest health care fraud schemes in U.S. history" against Medicare recipients. The FBI announced it had charged 24 individuals, including CEOs and COOs of medical equipment companies, with defrauding Medicare to the tune of $1.2 billion.
The good news is that the feds were able to crack the case. The bad news is it went on for five years before they were able to stop it. The scheme was simple and elegant.
Fox Business:
The alleged scheme involved the payment of illegal kickbacks and bribes by DME companies in exchange for the referral of Medicare beneficiaries by medical professionals who were working with fraudulent telemedicine companies…
MORE
.
—————————————————————————————
.
Queer Teacher Steals $100K From Church, Murders Boyfriend, Then Dies In Car Crash While Fleeing Police – Law & Crime
A Georgia teacher who was accused of stealing $100,000 from a church and bonded out of jail, later killed a man he'd been dating and got into a car crash while fleeing from police, authorities said. He did not survive the Monday crash.
According to the Atlanta Journal-Constitution, police in Atlanta said Roy McClendon-Thompson, 42, used to work part-time at the Tabernacle Baptist Church as their chief financial officer. Well, he allegedly moved more than $103,000 from its accounts to his personal funds between November 2015 and April 2018.
Cops booked McClendon-Thompson at the Fulton County jail March 21. He bonded out two days later. Three weeks after that, he became a murder suspect.
Police said that McClendon-Thompson killed James Curtis Jones, 45, at the victim's home at an apartment complex in Dunwoody on Monday. Their exact relationship status at the time of the incident remains unclear…
MORE
.
—————————————————————————————
.
Dimwits Douse High School Baseball Field With 24 Gallons Of Gasoline, Set It On Fire It Attempt To Dry In Before Game – WDBJ
.

.
A high school baseball field in Connecticut needs repairs after police say it was set on fire in a reported attempt to warm up the infield before a game.
Police are investigating but are unsure if anyone will face charges after the Ridgefield High School baseball field was set on fire Saturday morning.
Video shot by a teacher reportedly shows the moment after 24 gallons of gasoline were poured on the infield and set ablaze.
"It had rained the night before, [and] there was a scheduled baseball game… [that] was delayed due to the wet field. It is an active investigation into who instructed, if anybody instructed, in regard to warming the field with fire," said Police Capt. Shawn Platt…
MORE
.
—————————————————————————————
.
President Trump Pulling Up The Drawbridge On Goodies For Illegals – American Thinker
With the wall still in the works, President Trump isn't sitting idle as 1.5 million illegal migrants prepare to storm the U.S. border this year. He's moving swiftly to get some kind of handle on the migrant surge by strengthening the U.S.'s loophole-filled system of laws that have made immigrating here illegally more attractive to would-be migrants than following U.S. law. He's pulling up the drawbridge.
OANN reports that Trump's new package of measures, which should be complete by this summer, may just be the invisible architecture to deter illegal immigration as effectively as a wall. With the migrant surge forming, it can't come soon enough. OANN reports:
President Trump is preparing to make some dramatic changes to immigration policies…
MORE
.
—————————————————————————————
.
Financial Services Committee Chairwoman Waters Tries To Pin Student Debt Crisis On Banks; Doesn't Know That Student Loans Were Nationalized A Decade Ago – Daily Caller
.

.
Democratic California Rep. Maxine Waters challenged bank executives during a Wednesday morning hearing, appearing to blame them for the student debt crisis. What she appeared to leave out was the fact that student loans were nationalized nearly a decade ago under former President Barack Obama to cut banks' ability to offer government-backed loans.
"By cutting out the middleman, we'll save the American taxpayers $68 billion in the coming years," Obama said when he signed the legislation in 2010. "That's real money."
Waters now chairs the committee that oversees those student loans.
Waters began by explaining the student debt crisis, saying, "Today, there are more than 44 million Americans that owe… $1.56 trillion in student loan debt."…
MORE
.
—————————————————————————————
.
Socialist Nightmare Update: Starving Venezuelans Resort To Grave Robbing For Jewelry, Gold Teeth As Inflation Soars – Hannity
Starving Venezuelans have reportedly resorted to 'grave robbing' in recent weeks; combing cemeteries and church yards for jewelry and "gold teeth" as runaway inflation has rendered the country's currency virtually worthless.
According to the BBC, relatives are guarding the final resting places of relatives across the country to fend off would-be robbers as food supplies dwindle throughout Venezuela.
"I come here every week, or every two weeks. I keep watch. I worry I'll arrive one day and she'll be gone," said one man referring to his deceased wife. "When I buried her, you could just walk in here. but lately you can barely reach her grave, because every tomb has been opened and the remains taken out."
"This is a lawless land, there is no respect for anything here," he added. "God will punish those people that are doing this."…
MORE
.
—————————————————————————————
.
Netanyahu Lauds 'Incredible Victory' As Exit Polls, Early Results Show Clear Win – Times Of Israel
.

.
Prime Minister Benjamin Netanyahu declared himself victorious in the 2019 general election Tuesday night, as updated exit polls and early results showed him with a clear path to forming a new government.
"I am very moved on this night," he told exuberant supporters. "This is a night of an incredible, incredible victory."
Though initial exit polls at 10 p.m. had shown Likud and Blue and White either even at 36 seats (Channel 13 and Kan) or with an advantage for Blue and White (37 to 33 on Channel 12), updated results accounting for the final hours of voting on both Channel 12 and 13 showed Likud leading 35 to 34…
MORE
.
—————————————————————————————
.
Attorney General Barr Forms Team To Review FBI's Actions In Trump Probe – Bloomberg
Attorney General William Barr has assembled a team to review controversial counterintelligence decisions made by Justice Department and FBI officials, including actions taken during the probe of the Trump campaign in the summer of 2016, according to a person familiar with the matter.
This indicates that Barr is looking into allegations that Republican lawmakers have been pursuing for more than a year – that the investigation into President Donald Trump and possible collusion with Russia was tainted at the start by anti-Trump bias in the FBI and Justice Department.
"I am reviewing the conduct of the investigation and trying to get my arms around all the aspects of the counterintelligence investigation that was conducted during the summer of 2016," Barr told a House panel on Tuesday.
Barr's inquiry is separate from a long-running investigation by the Justice Department's inspector general…
MORE
.
—————————————————————————————
.
Leaked Google Memos Reveal Aggressive "News Blacklist" Used Against Conservative Sites – Zero Hedge
.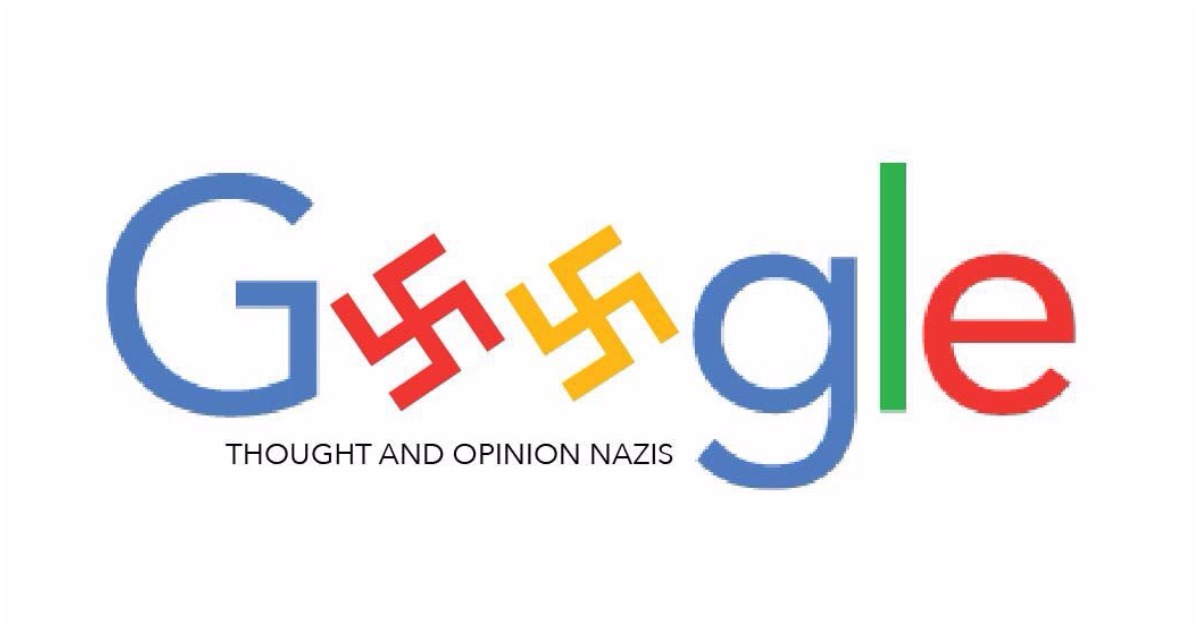 .
Leaked internal documents reveal that Google maintains a blacklist preventing certain news outlets from appearing in search results for news or other specific sections, according to the Daily Caller's J. Arthur Bloom.
What this means is that while search results from blacklisted outlets will still appear in the generic "ten blue links" portion of search results – targeted sites will not be allowed in sections such as "top news" or "videos," according to the report.
"The purpose of the blacklist will be to bar the sites from surfacing in any Search feature or news product. It will not cause a demotion in the organic search results or de-index them altogether," reads the policy document…
MORE
.
—————————————————————————————
.
Scumbag Inspired By ISIS Plotted To Drive Stolen Truck Into Pedestrians Near Washington, DC – Baltimore Sun
A Maryland man inspired by the Islamic State group plotted to ram a stolen U-Haul truck into as many pedestrians as possible at a popular convention and tourist destination just outside the nation's capital, federal prosecutors said Monday.
The allegation was made in a court filing as prosecutors in Maryland urged a judge to keep the defendant, 28-year-old Rondell Henry, detained on a charge of driving a stolen vehicle across state lines. The police arrested him on March 28 after officers who discovered the stolen truck saw him leap over a security fence.
Henry then made incriminating statements that show steps he took to maximize damage, prosecutors say.
"I was just going to keep driving and driving and driving. I wasn't going to stop," the document quotes Henry as telling law enforcement authorities who questioned him. He said he wanted to create "panic and chaos" similar to a deadly truck attack that killed scores of people in Nice, France, in 2016, prosecutors say…
MORE
.
—————————————————————————————
.
Nancy Pelosi's Perv Problem – Michelle Malkin
.

.
If you're a sleazy male Democrat, you can always count on Nancy Pelosi to run interference for you and your pervy proclivities.
While she has soaked up plaudits as a champion for women (most recently as the VH1 Trailblazer Honors recipient last month for International Women's Day), what she really deserves is Cheerleader of the Year Award from the Democratic Bad Boys Club.
The latest beneficiary of her soft-glove treatment is former Vice President and potential 2020 Democratic presidential aspirant Joe Biden – a.k.a. the veep creep. She gently advised him to "pretend you have a cold" and joked during a Politico interview that he should emulate her "straight-arm" policy of keeping distance from others…
MORE
.
—————————————————————————————
.
Yet Another Unlikeable Douchebag Joins To 2020 Democrat Primary Race – PJ Media
On Monday, Rep. Eric Swalwell (D-Calif.) announced he's running for president – on The Late Show With Stephen Colbert.
Swalwell is a former prosecutor born in Iowa and best known for his obsession with the Trump-Russia collusion narrative and his threat to use nuclear weapons against Americans who refuse to turn over their "assault weapons." Swalwell seems to be focusing his campaign on the issue of gun confiscation.
In his campaign launch video, the 38-year-old Swalwell speaks with a gun shop owner, and then he utters this statement: "Most Americans believe that to be free of gun violence, we should take the most dangerous weapons out of the hands of the most dangerous people." Yet Swalwell himself has endorsed using the most dangerous weapons – nuclear weapons.
Just last November, in a tweet Swalwell has not yet deleted, the congressman confirmed the worst fears of conservative gun owners…
MORE
.
—————————————————————————————
.
Senior Obama Cyber Official Lobbying For China – Washington Free Beacon
.

.
China's government-linked telecommunications giant Huawei Technologies has hired a senior Obama administration cyber security official as a lobbyist, according to a congressional filing. Samir Jain, former senior director for cybersecurity policy at the White House National Security Council, notified Congress March 27 that he is registering as a lobbyist for the Shenzhen-based Huawei Technologies Co., Ltd. Jain is now with the lobbying firm Jones Day.
According to his online biography for Jones Day, Jain worked at the White House from 2016 to 2017 and before that was an associate deputy attorney general from 2014 to 2015, where he worked on national security and computer fraud issues.
At the White House, Jain led a team responsible for cyber incident response…
MORE
.
—————————————————————————————
.
UCLA Event Compares Communist Dictator Che Guevara To Jesus – Campus Reform
The University of California-Los Angeles hosted a seminar Thursday that compared communist dictator Che Guevara to Jesus, with the speaker calling Guevara a "quasi-divine cosmic force" and showing numerous art pieces depicting Guevara with a crown of thorns and crucified.
UCLA Professor Emeritus of Art History David Kunzle was invited by the Department of Religion to make Wednesday's presentation, titled, "Chesucristo: The Fusion in Image and Word of Che Guevara and Jesus Christ," which was based largely on his book of the same name.
"Che Guevara, once the epitome of armed struggle, has evolved to an avatar of justice, peace, and love, as Jesus always was but no longer is exclusively," Kunzle said. The professor referred to Guevara's portrayal in one of the slides of his presentation as "a quasi-divine cosmic force."
During the course of the lecture, Kunzle labeled Jesus "leader of an armed guerilla struggle against Rome" and drew a parallel between Guevara's execution and Jesus' death…
MORE
.
—————————————————————————————
.
Queen Elizabeth Invites President Trump For Official State Visit To Celebrate 75th Anniversary Of D-Day – Daily Wire
.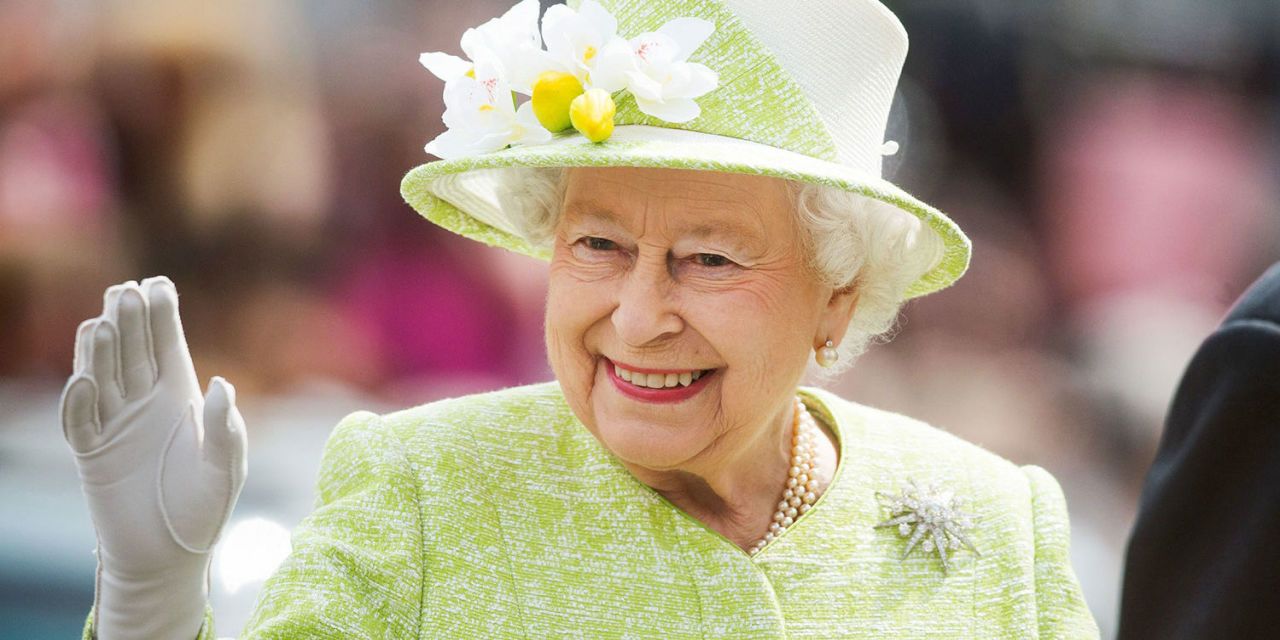 .
The United Kingdom has been stingy with its state visits since Donald Trump became president, but it seems Queen Elizabeth II is willing to make an exception, even amid the Brexit crisis, to welcome Trump for the 75th anniversary of D-Day on June 6th.
People Magazine reports that "after much back and forth," the Queen has settled on welcoming the president, now more than two years into his term, to mark the success of Operation Overlord and the massive joint invasion that started the Allies down the path to victory in World War II.
Donald Trump may even get to ride in a carriage down London's mall to Buckingham Palace accompanied by members of the Queen's Household Cavalry to mark the occasion…