.
House Conservatives Form New 'Anti-Socialism Caucus' – Daily Wire
The newest U.S. House of Representatives caucus to receive formal approval has been revealed: The House Anti-Socialism Caucus. Congressman Chris Stewart (R-UT) announced in February via press release that he intended to form the new caucus.
"Socialism is a folly," Stewart said. "Not only is it doomed to fail wherever it rears its head, it leaves a wake of destruction in lives and freedoms lost. So much time has passed from the fall of the Iron Curtain that many have internalized – or never experienced – [s]ocialism's ultimate price. If we fail to recall those dangerous times, the primitive appeal of socialism will advance and infect our institutions."
Stewart's February press release further noted the age gap between those who seem sympathetic to socialism and those who do not.
Socialism's swift rise as the preferred alternative to capitalism among American's youth is alarming. Recent polling shows 53% of American millennials favoring a socialist society to a capitalist one, compared to only a quarter of Americans over age 55…
MORE
.
—————————————————————————————
.
Barr Expects To Release Redacted Mueller Report 'Within A Week' – CNS
.

.
Attorney General William Barr said he still expects to release the Mueller report "within a week," by mid-April. But it will come with redactions, which he explained at a hearing of the House Appropriations Committee on Tuesday.
"I am relying on my own discretion to make as much public as I can," Barr said. "I don't intend, at this stage, to send the full, unredacted report to the committee."
Barr said four areas need to be redacted, including grand jury material; classified information that would reveal sources and methods; information that would interfere with ongoing prosecutions; and finally, information that intrudes on the privacy or reputation of "peripheral players."…
MORE
.
—————————————————————————————
.
Trump Job Approval Jumps To 53%, Seven Points Higher Than Obama – Breitbart
President Trump's job approval ratings currently sits at a robust 53 percent, a full seven points higher than Barack Obama at this same point his presidency.
On April 9, 2011, a little over two years into his first term, 46 percent of those polled by Rasmussen approved of the job Obama was doing, compared to 53 percent who disapproved. That put Barry upside down by seven points.
On the issue of strongly approve and strongly disapprove, Obama was upside down by a whopping 17 points, with only 21 percent strongly approving of the job he's doing while 38 percent strongly disapproved.
On April 9, 2019, a little over two years into his presidency, 53 percent of those polled by Rasmussen approve of the job Trump is doing, while only 45 percent disapprove. That puts Trump eight points to the good..
On the issue of strongly approve and strongly disapprove, Trump is one point in the black…
MORE
.
—————————————————————————————
.
Congressman Nunes Files $150 Million Lawsuit Against McClatchy, Alleging Conspiracy To Derail Clinton, Russia Probes – Fox News
.

.
House Intelligence Committee ranking member Devin Nunes filed a $150 million lawsuit in Virginia state court against The McClatchy Company and others on Monday, alleging that one of the news agency's reporters conspired with a political operative to derail Nunes' oversight work into the Hillary Clinton campaign and Russian election interference.
The filing, obtained by Fox News, came a day after Nunes, R-Calif., revealed he would send eight criminal referrals to the Justice Department this week concerning purported surveillance abuses by federal authorities during the Russia probe, false statements to Congress and other matters.
In March, Nunes filed a similar $250 million lawsuit alleging defamation against Twitter and one of its users…
MORE
.
—————————————————————————————
.
Bill Clinton Honoree Thrown In Jail Over "Biggest Clean Energy Scam In American History" – Zero Hedge
One of three scam artists behind a $54 million ponzi scheme was sentenced to prison for her role in the biggest 'green energy' scams in U.S. history, according to NBC New York.
35-year-old Amanda Knorr of Hellertown, Pennsylvania received just 30 months in federal prison for a ponzi scheme involving her 2005 startup, Mantria, in which "many people lost their life savings," according to assistant US Attorney Robert Livermore following Knorr's sentencing.
Knorr co-founded a company called Mantria Corp., which with the help of a slick-talking Colorado "wealth advisor" raised millions for a supposed clean energy product called "biochar."

Knorr and fellow Mantria co-founder Troy Wragg both graduated in 2005 from Temple University and within four years had raised $54 million from hundreds of investors. Most of the investors were wooed through seminars run by Wayde McKelvey, of Colorado…
MORE
.
—————————————————————————————
.
Beta Male O'Rourke Spews A Bunch Of Incoherent Leftist Rhetoric To Iowa Farmers About How To Combat Fake Global Warming – Breitbart
.

.
Democrat 2020 presidential candidate Robert "Beto" O'Rourke proposed Friday in Iowa that the U.S. "allow" farmers to give up their "fair share" of crops to fight climate change.
O'Rourke stood aloft as he proclaimed his message at a rally in Marshalltown, Iowa Friday:
If we allow farmers to earn a profit in what they grow, if we allow them to contribute their fair share in combatting Climate Change by growing cover crops, allowing the technologies that invest in precision tilling and farming, capturing more of that carbon out of the air is another way in which they can make a profit.

Keep those farms together, pass them on to the next generation, and allow them to provide us our food and national security, our independence from the rest of the world, our ability to provide for the rest of the world…
MORE
.
—————————————————————————————
.
MAGA Update: National Economic Council Director Kudlow Touts "Great Progress" In Trade Talks With China – Zero Hedge
In Beijing and then Washington, senior trade delegations have been working to hammer out a trade deal for the past few weeks, offering few details other than a stream of optimistic, if vague, headlines.
But on Friday, both sides offered some positive signals, with China's Xinhua touting 'progress' made at talks in Washington, while President Trump said the two sides were roughly 'four weeks out' from a deal.
With the administration desperate to keep the seven-day S&P 500 winning streak alive heading into this week (as Marko Kolanovic's target of S&P 500 3,000 is looking like it could feasibly be reached in the not-too-distant future), Larry Kudlow took to Face the Nation to try and talk the administration's book.
Kudlow told his interviewer that talks would continue this week 'via teleconferencing' and that the talks so far "have been productive"…
MORE
.
—————————————————————————————
.
Six-Year-Old Girl Gets Up And Walks Away After Plummeting 26 Stories And Crashing Through A Fiberglass Awning – Daily Mail
.

.
A little girl in China has cheated death after falling out of a window on the 26th floor by accident while being left at home alone. The six-year-old child was saved as her fall was broken by a fibreglass awning above a garage.
Footage from Chinese media captured the girl getting up and walking away after landing hard on the ground.
The incident took place at around 1pm last Tuesday in a residential neighbourhood in the south-western municipality of Chongqing.
The girl sustained fractures and was treated in the hospital, reported Kan Kan News. It was alleged that the child had been locked at home alone by her family members who had gone out…
MORE
.
—————————————————————————————
.
All The Progressive Plotters – Victor Davis Hanson
Right after the 2016 election, Green Party candidate Jill Stein – cheered on by Hillary Clinton dead-enders – sued in three states to recount votes and thereby overturn Donald Trump's victory in the Electoral College.
Before the quixotic effort imploded, Stein was praised as an iconic progressive social justice warrior who might stop the hated Trump from even entering the White House.
When that did not work, B-list Hollywood celebrities mobilized, with television and radio commercials, to shame electors in Trump-won states into not voting for the president-elect during the official Electoral College balloting in December 2016.
Their idea was that select morally superior electors should reject their constitutional directives and throw the election into the House of Representatives where even more morally superior NeverTrump Republicans might join with even much more morally superior Democrats to find the perfect morally superior NeverTrump alternative…
MORE
.
—————————————————————————————
.
Fomrer Kansas Secretary Of State Kobach To President Trump: You Do Not Need Congress To Immediately Solve Immigration Crisis – Breitbart
.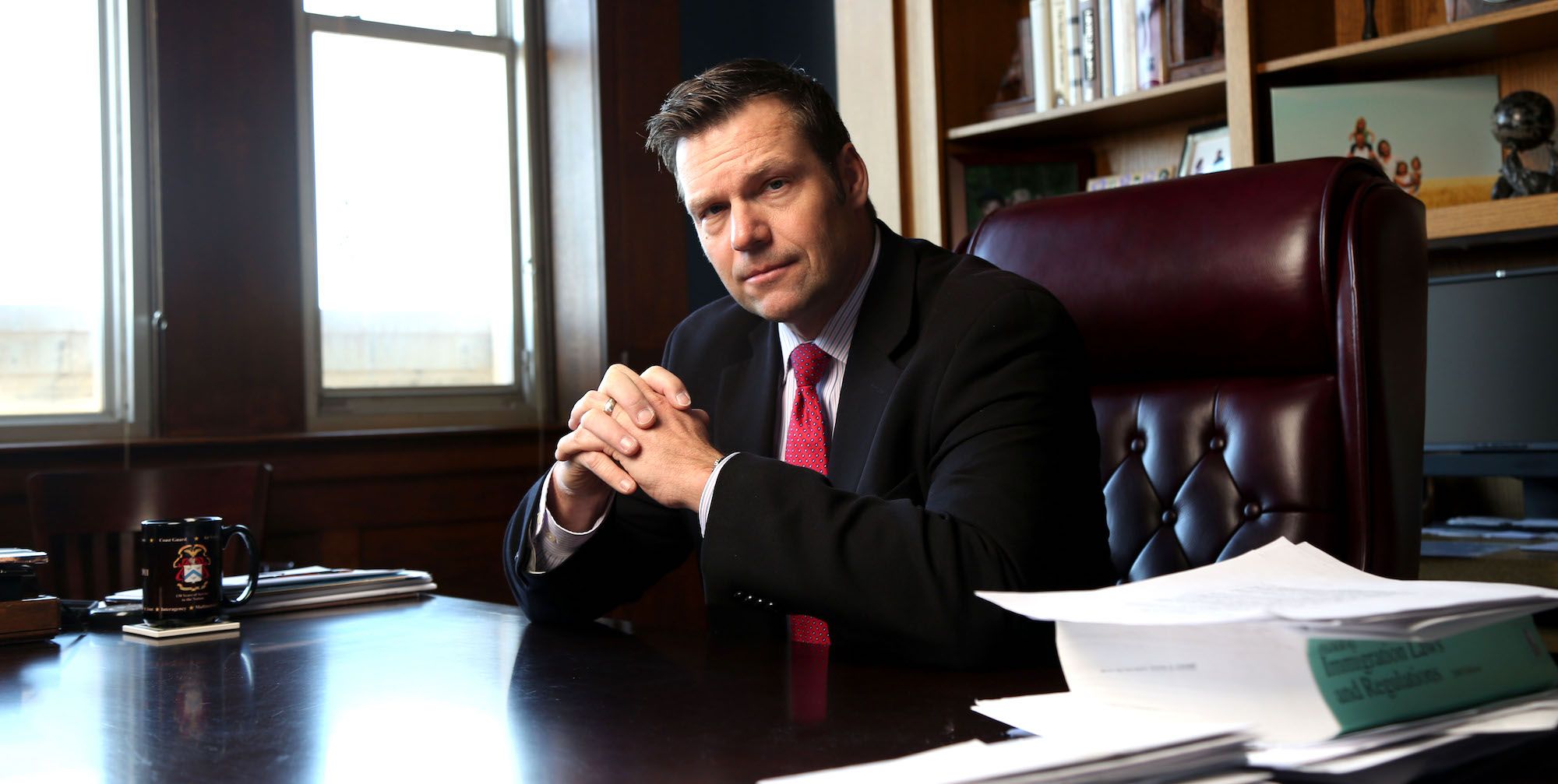 .
Former Kansas Secretary of State Kris Kobach says that despite claims by Department of Homeland Security (DHS) Secretary Kirstjen Nielsen, President Trump does not need Congress to stem the tide of booming levels of illegal immigration at the United States-Mexico border.
In an exclusive interview with SiriusXM Patriot's Breitbart News Tonight, Kobach said there is much the Trump administration and DHS officials can do to mitigate the soaring levels of illegal immigration in recent months where now about 1.5 million illegal aliens are projected to enter the country this year.
Contrary to claims by Nielsen, Kobach said Trump does not need Congress to take action to stop illegal immigration…
MORE
.
—————————————————————————————
.
In Chicago, 24 People Shot In 30 Hours Over Warmest Weekend Of The Year – PJ Media
Lori Lightfoot, Chicago's newly elected mayor, is probably wondering right about now what she was thinking when she wanted to be mayor of one of the nation's most dangerous cities.
Temperatures rose into the mid-60s this weekend and city residents, tired of the long, long winter, poured into the streets and parks to take advantage of the warm weather.
More targets for the gang bangers.
At a baby shower in the Englewood neighborhood, six people were shot, including an 8-year-old boy who was shot in the back and chest, and a 10-year-old girl who was hit in the shin. Four other partygoers were also hit.
WGN:
A 29-year-old woman is in critical condition after being shot in the shoulder and chest. She was taken to Advocate Christ Medical Center.

A 42-year-old man was shot twice in the hip. A 23-year-old man was shot in the left foot…
MORE
.
—————————————————————————————
.
New Jersey Teen Suffocated Newborn; Baby Tossed In Dumpster, Police Say – Courier Journal
.

.
After concealing her pregnancy from her parents since July, a Neptune High School student gave birth to a baby boy at her home a week ago, then suffocated him before the baby's father tossed him in a dumpster, according to authorities.
The grisly details about the death of the newborn – named Legend by his mother – were included in an affidavit of probable cause that led to a first-degree murder charge Friday against the mother, Jada M. McClain, 18, of Neptune.
McClain and the man believed to be the child's father, Quaimere Mohammed, 19, of Asbury Park, also were charged with second-degree disturbing or desecrating the remains of their son. The infant's father was not implicated in the murder…
MORE
.
—————————————————————————————
.
Court Documents Confirm: Kirsten Gillibrand's Father Worked For The NXIVM Sex Cult – Big League Politics
Kirsten Gillibrand's lobbyist father Doug Rutnik was employed by the NXIVM sex cult, according to court documents. An eyewitness describes how Gillibrand sat at the NXIVM table at a Hillary Clinton fundraiser.
"The very first time I ever met Gillibrand she was at an event for Hillary Clinton in the Hall of Springs in the State Park. This was in 2006. I was at a table with a Russian friend and Mike Roohan and his wife.
I was on the Democratic committee at the time and was given two comp tickets. Gillibrand came up to me introduced herself and said she was running against John Sweeney. This was before all the stories of his drunken behavior came out. He was still congressman kickass at that time.
I promised my support and wished her well. i than commented to Mike that with her baby voice and demeanor that she was a lightweight. Boy was I wrong. But the kicker was when the mixing was over and Clinton went to speak…
MORE
.
—————————————————————————————
.
Devin Nunes Locked And Loaded: 8 Criminal Referrals Ready, Including 3 Targeting 'Conspiracy' And 'Global Leaks' – Washington Examiner
.

.
Rep. Devin Nunes, R-Calif., announced on Sunday he is ready to send eight criminal referrals to the Justice Department next week related to the origins of the Trump-Russia investigation.
"We're prepared this week to notify the attorney general that we're prepared to send those referrals over and brief him if he wishes to be briefed," Nunes said on Fox News.
The ranking member of the House Intelligence Committee has been teasing a referral of Justice Department and FBI officials for months and previously predicted its delivery by the end of last week. However, Nunes backed away from that deadline, hinting that his team of investigators found more people, potentially up to two dozen, who could be connected to a criminal referral…
MORE
.
—————————————————————————————
.
Corrupt UAW Official Was DNC Superdelegate – Washington Free Beacon
A disgraced union official may have to submit his ballot to the 2020 Democratic National Convention from prison.
Former United Auto Workers vice president Norwood Jewell became the highest ranking labor official to plead guilty to violating federal labor law. Jewell admitted to receiving luxury goods and lavish golf trips from the Chrysler executives he was supposed to be negotiating against. He is now staring at a possible five-year prison sentence, though the Detroit News has reported that prosecutors are seeking only 15 months of jail time.
Even with the reduced sentence, Jewell may still be in federal prison when the Democrats' presidential nominating convention begins in Minneapolis. Jewell served as a superdelegate during the 2016 primary battle between Hillary Clinton and insurgent socialist senator Bernie Sanders.
He is still listed as a DNC member on the Michigan Democratic Party's website with his term set to expire in 2020…
MORE
.
—————————————————————————————
.
Crazy Old Communist Bernie Sanders: Convicted Felons Have A Right To Vote, Even From Behind Bars – Breitbart
.

.
IIowans have been debating whether to restore voting rights to convicted felons who have paid their debt to society. But at a town hall meeting at Muscatine West Middle School in Iowa on Saturday, 202o presidential hopeful Sen. Bernie Sanders (I-VT) said felons should never lose the right to vote in the first place.
The Des Moines Register reported that only in Bernie Sanders' home state of Vermont and in Maine are convicted felons allowed to vote from behind bars.
"I think that is absolutely the direction we should go," Sanders said.
"While most states disenfranchise felons, Sanders said the convicted still have a right to participate in elections," the Register reported…
MORE
.
—————————————————————————————
.
Socialist Hellhole Update: Venezuelans March For Electricity And Water, And Against Maduro – Daily Wire
Venezuelans took to the streets Saturday to protest an ongoing lack of electricity and clean water, and to demand Venezuelan President Nicolas Maduro consider stepping down, accusing the Venezuelan dictator of "wrecking the economy," according to Reuters.
Power has been unreliable across Venezuela for years, but the situation has degraded markedly in recent weeks after a power station tied to one of the country's major hydroelectric dams stopped working, plunging parts of the Venezuelan capital city of Caracas into regular blackouts.
Although engineers have attempted to fix the situation, the grid had reportedly been so neglected over the last several decades that restoring full electricity to Venezuelans is not only difficult, it may be dangerous.
WIRED reported several weeks ago that the dead grid would have to be "jump-started," but that such a move might cause more even more damage, since Venezuela's aging grid is unlikely prepared to handle the sudden power surge that would rock the system…
MORE
.
—————————————————————————————
.
Kirstjen Nielsen Resigns As Homeland Security Chief – Daily Caller
.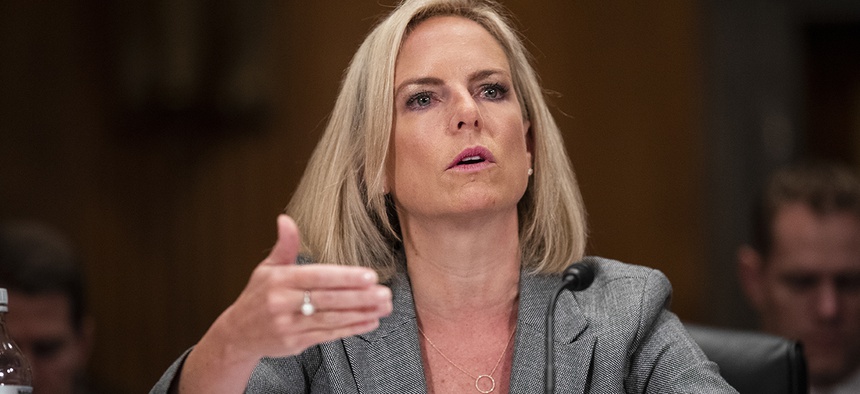 .
President Donald Trump announced Sunday that Kirstjen Nielsen is resigning as secretary of the Department of Homeland Security, bringing an end to an at-times rocky relationship between the two.
Trump said on Twitter that Kevin McAleenan, the current commissioner of U.S. Customs and Border Protection, will take over as acting homeland security secretary.
The announcement came shortly after Nielsen met with Trump privately at the White House to discuss her future.
Trump and Nielsen have battled behind the scenes over the administration's immigration policy and efforts to build a wall on the southern border…
MORE
.
—————————————————————————————
.
CDC Sounds Alarm On Resistant Superbug Fungus After New York City Outbreak – New York Post
A resistant superbug fungus that can kill people within 90 days is creeping into countries across the globe, with more than 587 cases confirmed in the U.S., according to the Centers for Disease Control.
The CDC recently added the Candida Auris fungus to a list of now-three "urgent" antibiotic-resistant threats after an investigation into outbreaks at New York City hospitals.
In May last year, an elderly man died in Mount Sinai Hospital from the fungus after abdominal surgery. Outbreaks have also been reported at a Venezuelan neonatal unit and British medical center.
In the U.S., most of the confirmed cases have been out of New York as of February 2018, according to the CDC.
The yeast targets people with weakened immune systems, such as babies and elderly people, and causes hard-to-cure infections…
MORE
.
—————————————————————————————
.
Senator Kennedy Goes After Colleague Obsessed With Trump's Tax Returns: 'It Must Really Suck To Be That Dumb' – BizPac Review
.

.
Earlier this week House Ways and Means Committee chair Richard Neal, a Democrat, submitted a letter to the IRS requesting access to President Donald Trump's tax returns.
In defense of this unprecedented move – one which some allege represents an abuse of power – he claimed that he simply wants to ensure that the IRS is auditing taxpayers correctly.
Speaking Friday on CNN about the committee chair's dubious claim, Republican Sen. John Kennedy bluntly accused Neal of being a partisan hack and moron.
"Chairman Neal, powerful man, head of Ways and Means, I know he's an adult, but I don't think he's like a real adult," Kennedy said to CNN's Jake Tapper…
MORE
.
—————————————————————————————
.
Swastika-Clad Protesters Interrupt Trump Speech To Jewish Republicans – Breitbart
A group of protesters – at least one of whom was wearing a swastika T-shirt – interrupted President Donald Trump's address to the Republican Jewish Coalition (RJC) on Saturday before being ejected by security.
The demonstrators clambered on top of their seats in the ballroom at the Sands Expo and began chanting slogans against the Israeli "occupation" of the West Bank. (Israel considers the area, which Jews calls Judea and Samaria, to be "disputed," not "occupied.")
At least one of the protesters, who happened to stand up a few rows in front of this reporter, was wearing a t-shirt emblazoned with a swastika – perhaps intended ironically, since some of the protesters unfurled a banner against "white nationalism."
As the hecklers were removed from the venue, Trump joked about one of them: "He's going back home to mommy."
Roughly 2,000 people filled the ballroom…