.
U.S. Company Makes Trump $3.3 Billion Border Offer: Quick Turnaround On 218 Miles Of Steel Fence, Roads, And Tech – Washington Examiner
A U.S. construction company is making a formal, unsolicited offer to Trump administration officials in Washington this week to build 218 miles of wall along the U.S.-Mexico border for $3.3 billion and have the entire job completed in 13 months.
Arizona-based Fisher Industries President Tommy Fisher is meeting this week with top Department of Homeland Security officials, along with Democrats and Republicans in Congress, to sell his plan, the Washington Examiner has learned.
"DHS needs a contractor to build the border fence as fast as possible, without compromising the quality of the fence. The ideal contractor would build the border fence faster, of higher quality, and at less cost than any other contractor. Fisher Sand & Gravel Co. is that contractor," Fisher Industries officials wrote in an official paper version of the proposal.
Replacement and new wall projects have struggled to get underway in Trump's first two years in office. Less than 50 miles of wall have gone up in that time…
MORE
.
—————————————————————————————
.
Chicago Elects First Gay Black Woman Mayor – Zero Hedge
.

.
Former federal prosecutor and political neophyte Lori Lightfoot made Chicago history Tuesday night when she won a runoff nonpartisan election to become Chicago's first black woman, and first openly-gay candidate, ever elected mayor.
Winning with a staggering 74% of the vote after parlaying her leadership of a task force on police killings, Lightfoot's outsider status gave her a huge edge over her opponent, Toni Preckwinkle, the head of the Cook County Board of Commissioners and a former boss of the city's Democratic Party, who was also a black woman.
After Mayor Rahm Emmanuel declared he would not seek reelection in September as the city's precarious finances and the appearance of a coverup of police misconduct tainted his image, 14 candidates vied for the position during a non-partisan election…
MORE
.
—————————————————————————————
.
Two More Women Accuse Creepy Joe Biden Of Inappropriate Touching – Gateway Pundit
Two more women came forward on Tuesday and accused creepy Uncle Joe Biden of inappropriate touching in what is turning out to be a #MeToo tsunami potentially destroying Biden's chances at a 2020 White House run.
Caitlyn Caruso, 22, told the New York Times that Joe Biden rested his hand on her thigh at an event on sexual assault in Las Vegas, Nevada. She said she even tried to show her discomfort by squirming in her seat during the event.
Caruso, a sexual assault survivor who was 19 at the time Biden groped her, also said that Biden hugged her "just a little bit too long."
Ms. Caruso said her encounter with Biden was particularly uncomfortable because she had just shared her own story of sexual assault and had expected Biden to understand the importance of physical boundaries, the Times reported.
"It doesn't even really cross your mind that such a person would dare perpetuate harm like that," she told the Times…
MORE
.
—————————————————————————————
.
U.S. Navy Plans Massive Expansion Of Destroyer Fleet – Daily Caller
.

.
The U.S. Navy is planning a substantial expansion of its destroyer fleet in an effort to improve its ability to conduct major maritime warfare operations. The Navy is hoping to increase its overall battle force inventory to 355 vessels within the next 15 years, according to information Lt. Cmdr. Kevin Chambers shared with Warrior Maven.
Specifically, the Navy wants to add up to 30 new destroyers, 15 littoral combat ships, 18 new frigates and 32 attack submarines. Of the planned destroyers, 22 are slated to be DDG 51 Flight III and eight for DDG 51 Flight IIA.
Navy Flight III destroyers are state of the art and include technologies not currently available such as much more powerful radar and increased power generation required for laser weapons…
MORE
.
—————————————————————————————
.
Theresa May To Delay Brexit… Again – Breitbart
British Prime Minister Theresa May has addressed the United Kingdom – again – after hosting an epic seven hours of government meetings Tuesday and told the nation she intends to delay Brexit again to get her deal agreed by Parliament, or else open the door for a softer Brexit.
The podium moment at 10 Downing Street – merely the latest in a line of addresses direct to the nation by the Prime Minister – came the evening after the second failed attempt by Parliament to seize control of the Brexit process from the government.
Rather than indicating what direction they intended to take, Parliament instead voted against every option but before them for a second time.
The Prime Minister chaired two cabinet meetings for over seven hours today in search of a way through the so-called "logjam", and it was speculated by members of the Westminster bubble that the outcome could lead to a deviation from the plan…
MORE
.
—————————————————————————————
.
Democrat Judge From Texas Accidentally Resigns In April Fools' Joke Gone Wrong – Washington Examiner
.

.
A newly elected Houston judge accidentally resigned Monday when attempting to make an April Fools' joke.
Harris County Civil Court judge, Bill McLeod, who was sworn in last November, shared on social media his plans to run for Texas Supreme Court without knowing that the announcement would lead to his automatic resignation, Reuters reported.
According to the Texas Constitution, if a judge announces candidacy for another office, it "shall constitute an automatic resignation of the office then held."
First Assistant County Attorney Robert Soard told Reuters on Tuesday that the Harris County attorney's office would present the matter to the county commissioners next week…
MORE
.
—————————————————————————————
.
Firms Tied To Fusion GPS, Christopher Steele Were Paid $3.8 Million By Soros-Backed Group – Daily Caller
A nonprofit group partially funded by billionaire activist George Soros paid firms tied to Fusion GPS and dossier author Christopher Steele more than $3.8 million in 2017 to provide research and analysis to "government entities," according to IRS filings.
The payments made by The Democracy Integrity Project are more than three times what the DNC and the Clinton campaign paid Fusion GPS and Steele during the 2016 presidential campaign to investigate Donald Trump's possible ties to Russia.
Perkins Coie, the law firm that represented the DNC and Clinton campaign, paid $1 million to Fusion GPS in 2016 to investigate Trump. Fusion GPS in turn paid Steele, a former MI6 officer, nearly $170,000 for a project that resulted in the infamous Steele dossier.
Steele's report, which alleged a "well-coordinated conspiracy" between the Trump campaign and the Russian government, has come under intense scrutiny in the wake of the special counsel's findings in the 22-month Russia probe…
MORE
.
—————————————————————————————
.
More Bad News For Creepy Joe Biden – Zero Hedge
.

.
On Monday, a Connecticut woman claims that Biden touched her inappropriately and "rubbed noses" with her during a 2009 political fundraiser in Greenwich.
"It wasn't sexual, but he did grab me by the head," Amy Lappos told The Hardford Courant on Monday. Lappos is a former congressional aide to Rep. Jim Hines (D-CT) and first posted about the alleged incident in the Facebook group Connecticut Women in Politics on Sunday using a pseudonym.
"He put his hand around my neck and pulled me in to rub noses with me. When he was pulling me in, I thought he was going to kiss me on the mouth."
"I never filed a complaint, to be honest, because he was the vice president…
MORE
.
—————————————————————————————
.
Homeland Security Secretary Nielsen Orders 'Emergency Surge Operations' On Southwest Border – CNS
The Trump administration is speeding up the temporary deployment of another 750 Customs and Border Protection (CBP) personnel – and possibly more – to parts of the Southwest border most affected by the influx of migrants.
The administration also has directed CBP to return to Mexico hundreds of migrants more each day than are currently being sent back.
Homeland Security Secretary Kirstjen Nielsen issued the directives in a memorandum to CBP Commissioner Kevin McAleenan on Monday, telling him to initiate "emergency surge operations."
She instructed CBP to speed up the planned reallocation of up to 750 officers to sectors "affected by the emergency," and authorized it to exceed that target, reporting back to her if there were plans to reassign more than 2,000 personnel for the task.
Nielsen also directed CBP immediately to expand a policy put in place earlier this year…
MORE
.
—————————————————————————————
.
Now Twitter Won't Allow Users To Follow @UnplannedMovie Twitter Page – Gateway Pundit
.

.
Earlier this weekend Twitter suspended the account for the pro-life movie 'Unplanned' on the weekend of its theatrical release, but promptly reinstated it amid fierce backlash. As Cassandra Fairbanks reported the movie is based on the real story of Abby Johnson, a former clinic director at Planned Parenthood who had a change of heart after learning more about abortion.
Just like with Gosnell, television networks refused to air ads for the film. Lifetime, a network known for making movies about famous murders and kidnappings, said their refusal was based on "sensitive nature of the film."
"The Travel Channel, Cooking Channel, HGTV and Food Network, each of which are owned by Discovery, also refused to sell ad time for 'Unplanned'…
MORE
.
—————————————————————————————
.
Report: Gang Stole Billions From UK Taxpayers, Infiltrated Government, Funded Al-Qaeda And Labour – Breitbart
A vast network of British Asian gang members linked to Abu Hamza and the 7/7 bombers infiltrated government agencies, defrauded taxpayers of billions of pounds, and funnelled tens of millions to Osama bin Laden and al-Qaeda over 20 years, an investigation claims to have found.
The report suggests that, through a complex series of tactics, including exploitation of illegal immigration, benefits fraud, VAT fraud, and mortgage fraud, the gang managed to steal an astonishing £8 billion.
These funds were allegedly used to provide lavish lifestyles for the gang's members, including luxury cars and properties – but also helped bankroll Osama bin Laden's notorious al-Qaeda network, claims a Sunday Times investigation.
It is believed that £80 million was sent to the jihadists to help them fund their radical Islamic terrorist activities, with a source claiming that "MI5 had information that the ultimate destination for some of the money was Osama bin Laden's compound in Abbottabad."…
MORE
.
—————————————————————————————
.
Justin Trudeau Levies Carbon Tax On Rebellious Canadian Provinces – Daily Caller
.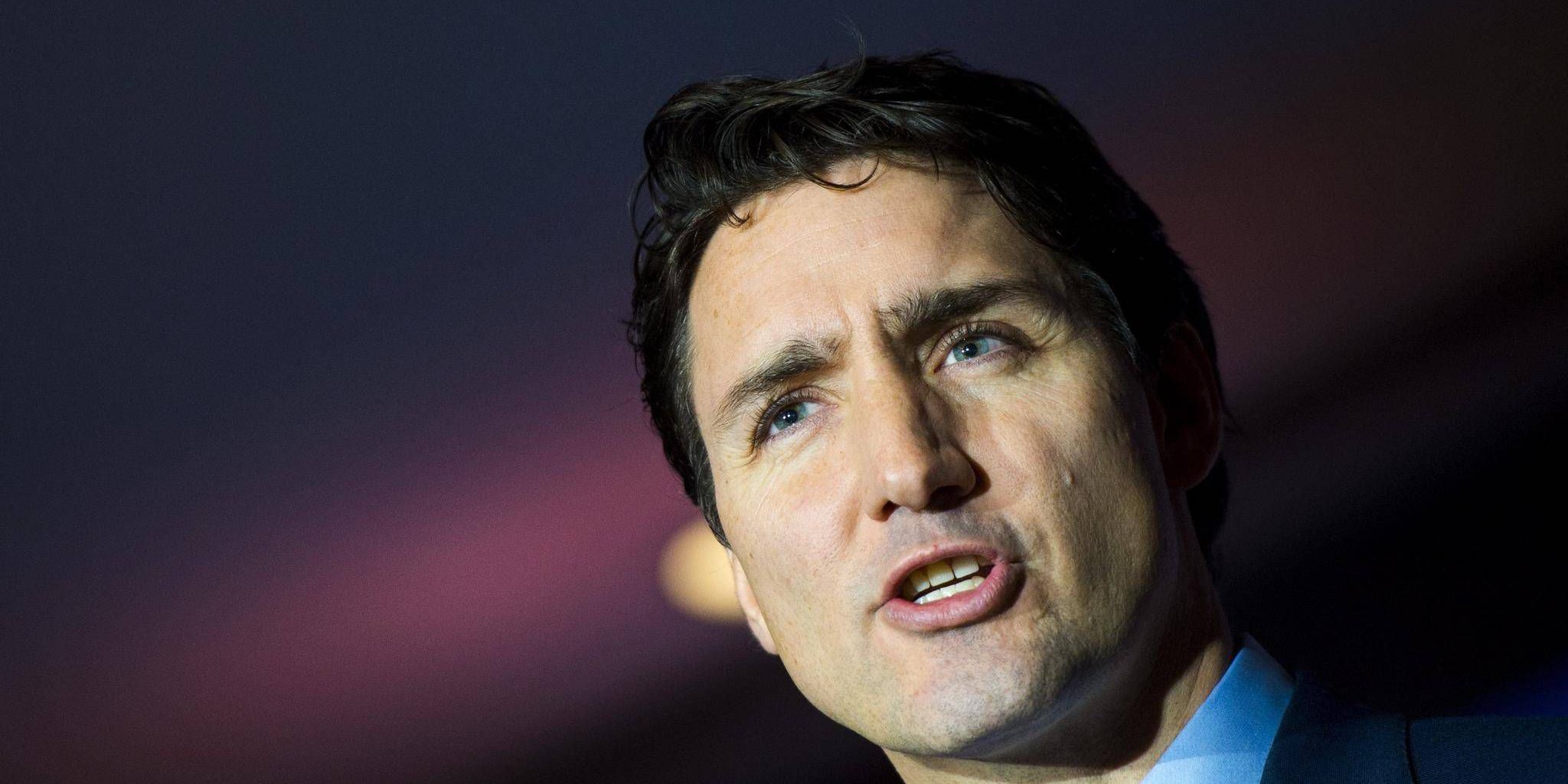 .
Canadian drivers raced to gas stations to fill up their tanks Sunday before the Trudeau administration's carbon tax went into effect at midnight and raised prices at the pump roughly 12 cents per gallon.
The carbon tax went into effect Monday in four Canadian provinces resisting Prime Minister Justin Trudeau's climate change agenda. Canadians in Ontario, Manitoba, New Brunswick and Saskatchewan will see fuel prices increase.
Ontario Premier Doug Ford, who won a landslide election in 2018 opposing a carbon tax, urged residents to head to the pumps before Trudeau's carbon tax went into effect. Ford joined other conservative premiers in a challenging the carbon tax in court…
MORE
.
—————————————————————————————
.
Dozens Of Colorado Counties Declare Themselves Second Amendment Sanctuaries In Face Of Gun-Grabbing Bill – The Federalist
More than two dozen counties in Colorado have taken a page from the left's playbook by declaring themselves "Second Amendment sanctuary counties" in anticipation of the passage of a bill that allows local governments to seize people's guns without due process.
In February, Democrats in the Colorado legislature introduced HB19-1177, commonly known as the Red Flag bill. The law allows the government to seize firearms from a law-abiding owner after as long as a petitioner "establishes " by a preponderance of the evidence that the gun owner "poses a significant risk to self or others."
There's a lot wrong with this idea. First, the Red Flag bill makes it easy for anyone to file a petition, including angry former lovers from many moons ago.
A petitioner can file on the phone or in person, doesn't have to provide his address, and doesn't have to reside in Colorado. A petitioner doesn't have to appear in person at any hearing, and there is no cost to file a petition…
MORE
.
—————————————————————————————
.
Virginia Lt. Governor Fairfax's Accuser Calls For Public Hearing On Sexual Assault Allegations – The Hill
.

.
Vanessa Tyson, the professor who accused Virginia Lt. Gov. Justin Fairfax (D) of sexual assault, on Sunday called for a public hearing on the allegations that she and a second accuser made against Fairfax.
"The Virginia people to know who it is that they elected. They need to know. I think the Virginia people, the voters of Virginia, have a right to know both my story and Meredith's story. I think there should be a public hearing," she said during an interview set to air on "CBS This Morning."
Tyson, a professor of politics at Scripps College in California, said Fairfax forced her to perform oral sex at the 2004 Democratic National Convention in Boston…
MORE
.
—————————————————————————————
.
Leftist-Controlled New York City Set To Pass "Congestion Toll", Mansion Tax, And Plastic Bag Ban – Zero Hedge
New York state is nearing completion of a 2020 budget deal that's going to result in "congestion tolls" in Manhattan, alongside a "mansion tax" and a ban on single-use plastic bags, according to Bloomberg.
State leaders and Governor Andrew Cuomo agreed this week on a spending plan for 2020 that allocates for 2% budget growth for the ninth year in a row. The plan increases spending for education aid and provides tax relief for the middle class, according to the Governor.
Lawmakers will be discussing the budget again Sunday night to try and meet a midnight deadline to pass it.
The proposed "congestion tolls" will make New York City the first American city to charge drivers for access. It's projected to raise $1 billion, which will then be used to pay debt service (of course) on the $15 billion in Metropolitan Transportation Authority bonds outstanding…
MORE
.
—————————————————————————————
.
America-Hating Leftist Parasites At Hofstra University Demand Thomas Jefferson Statue Be Removed – Campus Reform
.

.
Students at Hofstra University protested a statue of Thomas Jefferson on Friday at the second annual event, titled "Jefferson Has Gotta Go!" The statue has been the center of controversy on the campus and has been defaced with "DECOLONIZE" and "Black Lives Matter" signs and stickers.
According to a media advisory sent by the Jefferson Has Gotta Go (JGG) campaign, the protest was held outside Hofstra Breslin Hall at the statue. Organizers included "students of Hofstra University, staff from Planned Parenthood of Nassau County, and supporters of Hempstead community."
The group gathered on campus to "expose the culture of bias and discrimination," as stated in the media advisory, and to demand "the statue of Thomas Jefferson is removed."…
MORE
.
—————————————————————————————
.
Assclown Gets 20 Years In Prison For Making Hoax 911 Call That Led To Fatal Shooting Of Innocent Man – Associated Press
A California man was sentenced Friday to 20 years in prison for making bogus emergency calls to authorities across the U.S., including one that led police to fatally shoot a Kansas man following a dispute between two online players over a $1.50 bet in the Call of Duty: WWII video game.
U.S. District Judge Eric Melgren sentenced Tyler R. Barriss, 26, under a deal in which he pleaded guilty in November to a total of 51 federal charges related to fake calls and threats. The plea agreement called for a sentence of at least 20 years – well over the 10 years recommended under sentencing guidelines.
Prosecutors believe it is the longest prison sentence ever imposed for the practice of "swatting," a form of retaliation in which someone reports a false emergency to get authorities, particularly a SWAT team, to descend on an address.
Melgren said the case went into "uncharted legal territory," that the law has not caught up with…
MORE
.
—————————————————————————————
.
Drunken Idiots Busted For Having Sex On Cincinnati's SkyStar Observation Wheel In Front Of Families – WXIN
.

.
Police say a drunk couple had sex in front of children and families on Cincinnati's SkyStar Wheel downtown.
Police took Michael Mathisen and Lauren Wilder into custody around 6 p.m. Thursday after the encounter, according to WXIX.
The 150-foot observation wheel overlooks the city and the Ohio River. According to police, the couple had sex in front of families who were also on the ride.
Both "engaged in sexual intercourse in the open in front of children and adults," the Cincinnati Enquirer reported, citing the criminal complaint. It happened during Opening Day festivities for the Cincinnati Reds…
MORE
.
—————————————————————————————
.
Manager Of CBS Employees' Credit Union Stole $40 Million Over 20 Years, Authorities Say – Fox News
A credit union set up to serve employees of CBS was shuttered last week after its manager was accused of embezzling $40 million over 20 years, according to reports.
The suspect, identified as Edward Martin Rostohar, 62, was a 30-year employee of the Studio City, Calif.-based credit union, reports said. He was arrested at his Studio City home and charged with bank fraud and identity theft, authorities said.
If convicted on both counts, he faces up to 32 years in prison and a $1 million fine, Deadline Hollywood reported.
Prosecutors say Rostohar, as manager, made online payments to himself from his employer or forged a fellow employee's signature on checks made out to him. He gambled away much of the money and also financed a lavish lifestyle that included flights on private jets and purchases of expensive watches and sports cars, Variety reported,
The alleged scheme began sometime before 2000…
MORE
.
—————————————————————————————
.
U.S. Ending Aid To El Salvador, Guatemala, Honduras Over Migrants – Reuters
.

.
The United States is cutting off aid to El Salvador, Guatemala and Honduras, known collectively as the "Northern Triangle," the State Department said on Saturday, a day after President Donald Trump blasted the Central American countries for sending migrants to the United States.
"We are carrying out the President's direction and ending FY (fiscal year) 2017 and FY 2018 foreign assistance programs for the Northern Triangle," a State Department spokesperson said in a statement. The department declined to provide further details.
The State Department said it would "engage Congress in the process," an apparent acknowledgement that it will need lawmakers' approval to end the funding…
MORE
.
—————————————————————————————
.
Midwest Apocalypse: Satellite Data Show "At Least 1 Million Acres Of U.S. Farmland" Devastated By Floods – Zero Hedge
We have never seen anything like this before. According to satellite data that was just released by Reuters, "at least 1 million acres of U.S. farmland" were covered by water for at least seven days this month.
That is an agricultural disaster without equal in modern American history, and yet the mainstream media is treating this like it is some sort of second class story. It isn't. This is the biggest news story of 2019 so far, and people want to know what is going on.
A few days ago, I posted a story entitled '"As Many As A Million Calves Lost In Nebraska" – Beef Prices In The U.S. To Escalate Dramatically In The Coming Months', and it has already been shared on social media more than 145,000 times.
Farming communities all over the central part of the nation now look like war zones as a result of all this flooding, but the media elites on the east and west coasts don't want to write about it…