.
Article 13: EU Approves Controversial Copyright Law – CNET
The European Parliament on Tuesday voted in favor of a controversial new law that will bring sweeping reforms to how copyrighted content posted online is governed. The legislation was adopted with 348 votes in favor and 274 against.
For proponents of digital rights, the decision comes as a huge blow after over a year of campaigning to uphold what they see as the integrity of the internet. Member of the European Parliament Julia Reda, one of the most vocal critics of the directive, said on Twitter that the vote signals a "dark day for internet freedom."
Years in the making, the EU Copyright Directive has been heavily debated and divisive among politicians, as well as a cause of concern for the tech industry. One part of the proposal in particular – Article 13, which will govern the way copyrighted content is uploaded to the internet – has many in the tech community throwing their hands up in despair.
Under the law, internet platforms will be liable for content that users upload…
MORE
.
—————————————————————————————
.
There's A New Herpes Outbreak… In Space – Circa
.

.
Astronauts are facing a herpes outbreak in space. NASA just released a warning based on a study about space herpes flare-ups.
Astronauts face a suppressed immune system from exposure to G-forces, radiation and microgravity. The research found that the stress hormones released during spaceflight, coupled with the mental stresses of confinement, isolation from family and a disrupted circadian rhythm, are the perfect storm for stimulating the virus.
Saliva, urine, and blood collected for medical monitoring during spaceflights found shedding of the virus. There are many strains of herpes viruses, such as chicken pox. So far, eight strains have been found among astronauts….
MORE
.
—————————————————————————————
.
No Right To College For Illegal Aliens – National Review
At a time when Americans believe immigration to be the most important issue facing the nation, the Eleventh Circuit U.S. Court of Appeals has ruled that Georgia's state colleges and universities can't be forced to admit illegal immigrants as students.
And that includes aliens who qualified under the Deferred Action for Childhood Arrivals (DACA) program implemented by former president Barack Obama in 2012.
In an opinion handed down earlier this month, a three-judge panel upheld the right of the Georgia Board of Regents, which runs the state-university system, to verify the "lawful presence" of applicants before granting them admission as students to the "more selective schools in the University System."
Selective schools are defined as any Georgia college or university that "did not admit all academically qualified applicants" in the "two most recent academic years." That applies to at least three state colleges…
MORE
.
—————————————————————————————
.
President Trump Stops Taxpayer-Backed Mortgages For Illegal Aliens – Frontpage
.

.
When Barack Obama implemented his unilateral amnesty for illegal aliens who claimed to have entered this country before the age of sixteen, the illegally amnestied illegals qualified for many benefits. One of these were FHA loans.
FHA loans are government-backed mortgages meant for poorer Americans unable to qualify for normal mortgages. Democrat abuse of the FHA helped lead to the Great Recession and in the years afterward, FHA insured loans hit losses of $70 billion.
By 2012, the FHA was $16 billion in the hole and had to be bailed out. The delinquency rate for FHA loans is still more than three times higher than normal loans, and depending on the period, have hovered between 8% and 14%. Time to bring in the illegal aliens…
MORE
.
—————————————————————————————
.
San Diego Parents Successfully Repel Designated Terror Group CAIR From Classrooms – Washington Standard
Finally, some parents have had it with Islamic terror groups seeking access to their children to indoctrinate them. Now, if we can only get them away from state indoctrination and move towards true education, we'll begin to see things truly reversed in the long term. With that said, parents have stood their ground in California, repelling the Islamic invasion into San Diego schools by designated terror group Hamas-CAIR.
The report comes by way of Freedom of Conscience Defense Fund.
The settlement agreement ensures an equally safe and supportive learning environment for students of all religious beliefs.

Yesterday, FCDF attorneys finalized a settlement agreement with the San Diego Unified School District that resolves a federal lawsuit challenging the District's "Anti-Islamophobia Initiative." FCDF representing five families, along with two advocacy organizations, San Diego Asian Americans for Equality and Citizens for Quality Education, sued the District in 2017….
MORE
.
—————————————————————————————
.
Leftist Lunacy Update: Most Democrats Vote 'Present' On Green New Deal – Washington Examiner
.

.
Senators Tuesday blocked the Democratic Green New Deal resolution in a procedural vote the GOP called up in order to showcase the radical plan to end the use of fossil fuels and address climate change.
Most Senate Democrats voted "present" rather than in favor of the resolution, even though many of them said they support the framework of the measure. The resolution calls for the United States to end greenhouse gas emissions and transition to renewable energy in the coming decades.
No senators voted to advance the resolution, while 57 voted no, including a handful of Democrats: Doug Jones of Alabama, Joe Manchin of West Virginia, and Kyrsten Sinema of Arizona. Angus King of Maine, an independent who caucuses with Democrats, also voted no…
MORE
.
—————————————————————————————
.
Corrupt District Attorney Of Suffolk County, MA Directs Staff To Notify Her If ICE Agents Are In Or Near Courthouses, Promises To Ignore Crimes Like Shoplifting And Larceny Altogether – The Republican
In a new policy memo released by the Suffolk County District Attorney, Rachael Rollins orders her staff keep watch of ICE officers around any courthouse and directs those working in her jurisdiction to not prosecute misdemeanor crimes.
The 65-page document created by Rollins, elected to replace Daniel Conley as Suffolk County district attorney last November, answers many of her campaign promises and details her plan to change "traditional criminal justice system outcomes such as arrest, detention, prosecution, probation and incarceration."
The guidelines come less than a week after the American Civil Liberties Union of Massachusetts called on Rollins to act on her campaign commitments, including a pledge to not prosecute some 15 misdemeanor crimes like trespassing and shoplifting.
In the memo, shared by her office on Monday night, the DA orders her staff to notify her when Immigrant and Customs Enforcement officers are in or near any Suffolk County courthouse…
MORE
.
—————————————————————————————
.
Pentagon Conducts Successful Missile Defense Intercept Test – Washington Free Beacon
.

.
Two U.S. Ground-based Interceptor missiles destroyed a target in space during a successful test of the Pentagon's strategic missile defense system on Monday.
The interceptor missiles were fired from Vandenberg Air Force Base, Calif. In the first salvo-launch against a target intercontinental missile launched 4,000 miles away at Kwajalein Atoll in the Marshall Islands, according to the Missile Defense Agency (MDA).
The first GBI destroyed the target missile's reentry vehicle and the second interceptor zeroed in on debris and blew up the largest piece in a precision kill, the MDA announced.
"The system worked exactly as it was designed to do, and the results of this test provide evidence of the practicable use of the salvo doctrine within missile defense," Greaves said…
MORE
.
—————————————————————————————
.
Leader Of New Zealand Mosque Blames Jews For Christchurch Massacre – Daily Wire
On Saturday, at a rally for the victims of the Christchurch massacre in New Zealand, where 50 people were murdered at a mosque, a well-known mosque leader accused Jews of being responsible for the massacre.
At the rally in Auckland's Aotea Square, Ahmed Bhamji, chairman of the Mount Roskill Masjid E Umar, which is associated with The Federation of Islamic Associations of New Zealand, stated of the shooter who targeted the victims, "I really want to say one thing today. Do you think this guy was alone? …I want to ask you, where did he get the funding from? I will not mince words. I stand here and I say I have very, very strong suspicion that there is some group behind him and I am not afraid to say I feel that Mossad is behind this."
An onlooker shouted, "It's the truth! Israel is behind this. That's right!"
According to Newshub, Bhamji also said the gunman was funded by "Zionist business."
Outrage erupted from the local Jewish community…
MORE
.
—————————————————————————————
.
House Upholds Trump National Emergency, As Veto Override Fails – Breitbart
.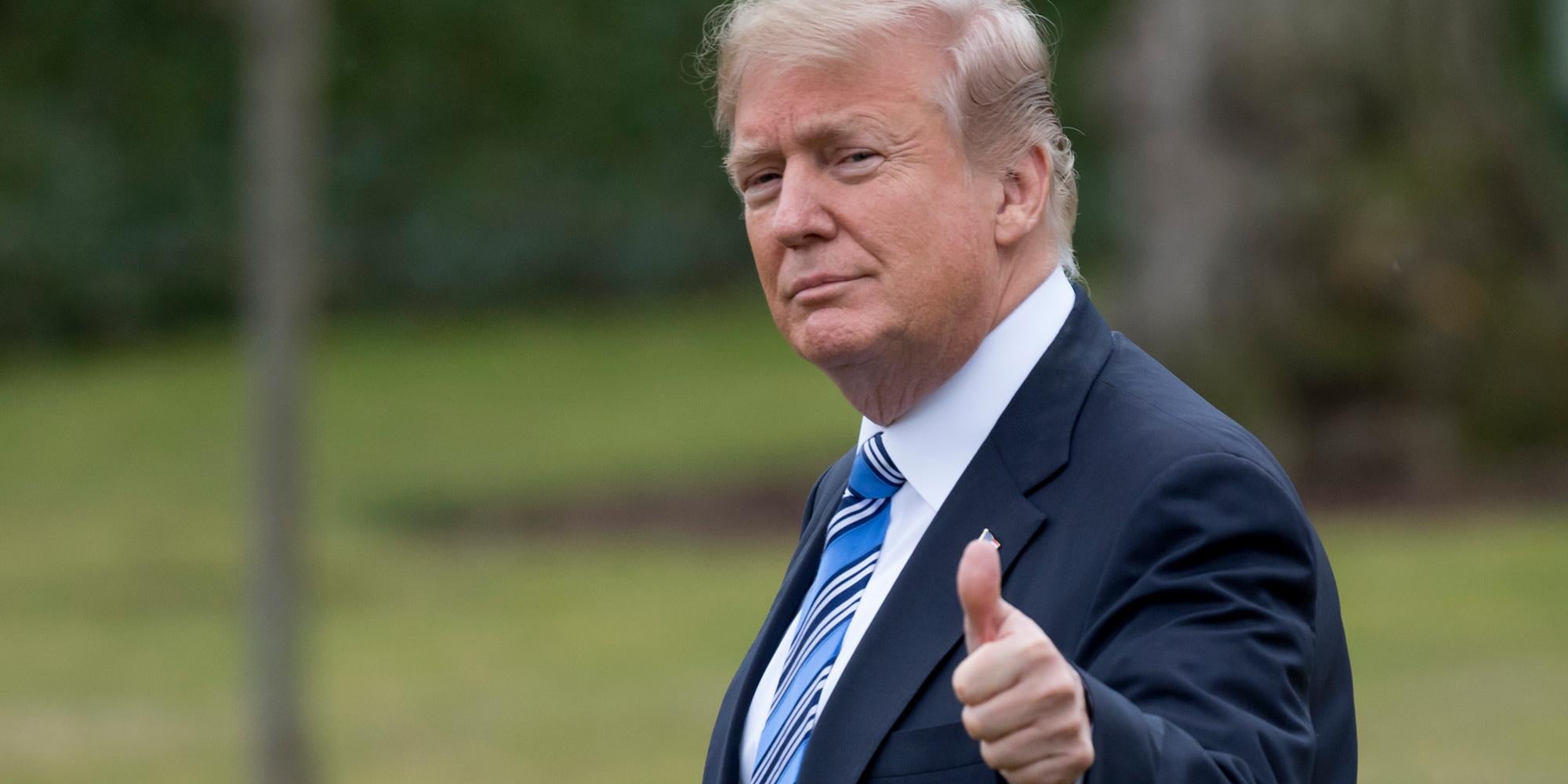 .
The House failed on Tuesday to override President Donald Trump's veto of a resolution that would terminate his national emergency declaration to build a wall along the southern border.
The House failed to override Trump's national emergency, 248-181, with strong Democrat support for the bill and few Republican defectors. According to reports, some of the House Republicans voting for the national emergency resolution include Reps. Justin Amash (R-MI), Greg Walden (R-OR), and Thomas Massie (R-KY).
President Trump vetoed a bill that would end his national emergency on March 15, meaning that Democrats would need a two-thirds majority to override the president's veto…
MORE
.
—————————————————————————————
.
'They Brokered A Deal In Secret To Circumvent The Judicial System': Chicago Police Superintendent Johnson Slams Corrupt Prosecutors For Dropping Case Against Smollett – Gateway Pundit
Crooked Chicago prosecutors dropped the charges against hate hoaxer Jussie Smollett on Tuesday. Chicago police are furious over state's attorney Kim Foxx's decision to drop all charges against Jussie Smollett.
Smollett reached a deferred prosecution deal and the judge sealed his case! Even worse, Jussie Smollett and his lawyer are sticking to the BIG LIE that Smollett was attacked by racist white Trump supporters.
Chicago Police Superintendent Eddie T. Johnson and Chicago Mayor Rahm Emanuel held a presser Tuesday afternoon to address the shocking news that prosecutors dropped charges against Smollett without discussing it with the police department.
Eddie Johnson repeatedly stated that Jussie Smollett is guilty of staging a hate hoax crime in January and he did it to advance his career. 'There's one set of rules for the powerful and influential and it's totally wrong,' Eddie Johnson said…
MORE
.
—————————————————————————————
.
'This Is Not On The Level': Chicago Mayor Blasts Prosecutors' Decision To Drop Charges Against Notorious Hate-Crime Hoaxer Jussie Smollett – Chicago Tribune
.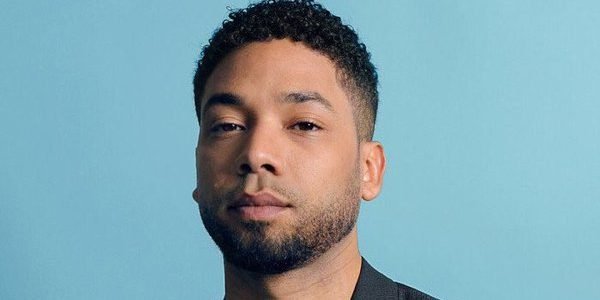 .
In a stunning reversal, Cook County prosecutors on Tuesday dropped all charges against "Empire" actor Jussie Smollett for allegedly staging a phony attack and claiming he was the victim of a hate crime.
The surprise end to a case that had transfixed the nation brought swift condemnation from police brass and Mayor Rahm Emanuel, who called it a "whitewash of justice."
"From top to bottom, this is not on the level," Emanuel told reporters at an afternoon news conference, emphasizing repeatedly that a grand jury had chosen to bring 16 counts of disorderly conduct against Smollett.
The deal came to light as Smollett appeared unexpectedly in court Tuesday…
MORE
.
—————————————————————————————
.
House DemoNazis Nix Born Alive Bill For 20th Time – Daily Caller
House Democrats nixed Republicans' request for unanimous consent to bring the Born Alive Abortion Survivors Protection Act to a vote for a 20th time Monday.
Republican Georgia Rep. Rick Allen made the call for unanimous consent Monday. Numerous Republican representatives have made the same petition to consider the bill. A failed Senate vote on a counterpart bill drew major attention in late February.
After the 17th rejection, House Republican leaders announced their strategy to bring the anti-infanticide legislation to the floor March 13. They plan to bypass Democrats with a discharge petition, which would allow the House to vote with only an absolute majority, Minority Whip Steve Scalise said.
"I'm calling on every member of Congress to sign the discharge petition when it ripens in a few weeks so that we can bring this bill to the floor, have this debate where all the country can see that this process, this grisly process, barbaric process of murdering babies when they are born alive is legal in many states and, in fact, needs to be stopped," Scalise said…
MORE
.
—————————————————————————————
.
Pound Rallies As Brexiteer Leader Tentatively Backs May's Deal – Zero Hedge
.

.
Now that the House of Commons has gone full Lord of the Flies and seized control of Brexit from No. 10, Brexiteers like ERG leader Jacon Rees-Mogg and former Conservative Party leader Iain Duncan Smith have apparently realized that Theresa May wasn't kidding when she said it's either "this deal, no deal or 'no Brexit'".
After more than 30 Tories rebelled against the government last night to help pass the Letwin Amendment, guaranteeing that a series of 'indicative votes' on alternatives to May's deal will be held on Wednesday, rumblings that the ERG and DUP might finally relent and back May's deal have apparently been confirmed by Rees-Mogg himself…
During Tuesday's episode of his podcast "The Moggcast", JRM said he'd be willing to back May's deal…
MORE
.
—————————————————————————————
.
Justice Department Escalates Fight Against Obamacare, Arguing Unconstitutionality In Federal Court – Washington Times
The Trump administration told a federal appeals court Monday it thinks all of Obamacare is unconstitutional, marking an escalation in its fight against the 2010 law.
Justice Department lawyers previously had argued that if the courts found Obamacare's "individual mandate" is no longer constitutional, then a narrow slice of the program — consumer protections for people with pre-existing conditions — could not stand, either.
A federal judge in Texas went much further in a December ruling, agreeing with plaintiff states who said the whole law should be invalidated. On Monday, administration lawyers said they're fine with that.
"The Department of Justice has determined that the district court's judgment should be affirmed," they wrote to the 5th U.S. Circuit U.S. Court of Appeals.
Underscoring that point, they're not urging the court to reverse any of U.S. District Court Judge Reed O'Connor's decision…
MORE
.
—————————————————————————————
.
Leftist Nightmare Update: Yet Another Migrant Caravan Has Formed And Is Headed To The U.S.-Mexico Border – Daily Wire
.

.
Yet another caravan of "some 1,200 migrants" has formed near the Mexico-Guatemala border and is snaking its way across Mexico to the United States-Mexico border, Reuters reports.
This time, to avoid recent efforts by the Mexican government to crack down on migrant caravans entering into Mexico by way of Guatemala, the group first crossed into Mexico as individuals and then formed into a caravan in the Mexican border town of Tapachula.
The migrants are "from Honduras, Guatemala, Nicaragua, El Salvador and Cuba," according to reports along the border.
The development is likely to do little to ease tensions over the Trump Administration's immigration policies, or between the United States and Mexico…
MORE
.
—————————————————————————————
.
Hundreds Of Dead People Received Millions In Social Security Payments In Fiscal Year 2018 – Daily Caller
Social Security Administration (SSA) officials paid nearly $42 million to about 500 dead people in three states, according to Office of the Inspector General audits released in March.
Around 70 million people received more than $1 trillion of economic assistance through Social Security programs in fiscal year 2018. Payments end when the beneficiary dies, however.
The SSA identified 160 individuals who had possibly died, with 57 from Michigan from 1971 through 2010 and 103 from Maryland from 1979 through 2015. Around $16.9 million in payments were issued to 145 individuals who reportedly died in these states. The remaining 15 were alive.
There was an instance where a woman received payments for a person who died in 2000 and used it for personal benefit. She pleaded guilty for theft and was required to pay nearly $170,000 back to SSA. Another person also received Social Security benefits that was posted under the deceased person's record since 1997. The beneficiary had died in 1974…
MORE
.
—————————————————————————————
.
Jeanine Pirro Scores Legal Victory Over Black Lives Matter Extremist – Law & Crime
.

.
Fox News Channel's Jeanine Pirro notched a legal victory against Black Lives Matter activist DeRay Mckesson in a New York City courtroom late last week.
McKesson sued Pirro in December 2017 for several on-air statements she made during an episode of Fox & Friends which more or less accused Mckesson of inciting violence during a protest in Minnesota that resulted in a police officer being struck in the face by a rock.
The officer in question sued Mckesson and Black Lives Matter, but his lawsuit eventually got tossed for various reasons – including a finding that Mckesson did not incite violence but was simply using his First Amendment right to engage in protected speech…
MORE
.
—————————————————————————————
.
Court Rejects Challenge To Trump's Steel Tariffs – Washington Examiner
The Court of International Trade, the body that hears constitutional challenges to federal trade policy, rejected an effort to overturn President Trump's 25 percent tariffs on steel imports on Monday.
The American Institute for International Steel, a trade association, had sued the administration, arguing that the president exceeded his authority when he claimed last year that the tariff was justified under Section 232 of the Trade Expansion Act, which involves protecting "national security."
The court said Monday that it lacked the authority to second-guess the president's decision.
"[I]dentifying the line between regulation of trade in furtherance of national security and an impermissible encroachment into the role of Congress could be elusive in some cases because judicial review would allow neither an inquiry into the president's motives nor a review of his fact-finding," a three-judge panel said…
MORE
.
—————————————————————————————
.
Creepy Porn Lawyer Indicted By Federal Prosecutors For Multiple Financial Crimes – Daily Caller
.

.
Attorney and celebrity Trump foe Michael Avenatti was arrested Monday and faces federal indictments for a range of financial crimes in California and New York.
The separate indictments claim Avenatti attempted to extort millions from a public corporation and embezzling funds to cover debts. The combined maximum for all charged crimes is 97 years in prison.
Prosecutors in the Southern District of New York (SDNY) say Avenatti formulated a scheme "to extract more than $20 million in payments from a publicly traded company by threatening to use his ability to garner publicity to inflict substantial financial and reputational harm on the company if his demands were not met," according to the criminal complaint…
MORE
.
—————————————————————————————
.
"It's Coming": Senator Graham Vows To Investigate FBI's "Unprofessional Conduct", And "Troubling" Behavior By Lynch, Comey – Zero Hedge
Senate Judiciary Chairman Lindsey Graham (R-SC) said in a Monday press conference that he's going to get to the bottom of "unprofessional conduct" and "shady behavior" by the Justice Department and the FBI surrounding the 2016 U.S. election, and will call on Attorney General William Barr to appoint another Special Counsel "that would look into what happened with the FISA warrant," and "what happened with the counterintelligence investigation."
Graham also laid out that while he hopes AG Barr will release as much of the Mueller report as possible, certain information would need to be redacted.
"The rule of law applies both to Republicans and Democrats," said Graham, one day after a four-page summary of special counsel Robert Mueller's report cleared Trump and his team of colluding with Russia to win the election, while AG Barr and Deputy AG Rod Rosenstein cleared Trump of obstruction.
Graham says he's going to get to the bottom of former FBI Director James Comey's behavior…