.
Attorney General Barr's Summary Of Mueller's Russian Collusion Report: Diddly With A Side Order Of Squat – Frontpage
.

.
In May 2017, following President Trump's firing of James Comey as FBI Director, Robert S. Mueller was appointed by the Department of Justice as Special Counsel.
He was tasked by Deputy Attorney General Rod Rosenstein with investigating "any links and/or coordination between the Russian government and individuals associated with the campaign of President Donald Trump" and any matters that "may arise directly from the investigation."
Nearly two years later, after issuing more than 2800 subpoenas, executing nearly 500 search warrants, and interviewing about 500 witnesses, Mr. Mueller delivered his final report to Attorney General William P. Barr on his office's findings, without any recommendations for further indictments…
MORE
.
—————————————————————————————
.
Gun-Confiscation Plan Blocked Permanently – WorldNetDaily
A judge in Illinois has torpedoed a town's plan for gun "regulation" that included both the confiscation and destruction of ordinary rifles.
The victory was announced Friday by the Second Amendment Foundation, which opposed a plan by the village of Deerfield to ban so-called "assault weapons."
"We are delighted with the judge's decision, which we hope sends a message to other municipal governments that they can't try to sneak around the state's preemption statute in an effort to ban legal firearms ownership," said SAF founder Alan M. Gottlieb.
"Last year, we were granted a temporary injunction by the circuit court, and this order making it permanent simply solidifies our position," he said.
SAF was joined by the Illinois State Rifle Association and Deerfield resident Daniel Easterday, a lawful firearms owner, in the lawsuit against the city.
They were represented by Glen Ellyn attorney David Sigale…
MORE
.
—————————————————————————————
.
New Jersey DemoNazis Working To Remove One Of The Greatest American Novels Ever Written From Schools – Big League Politics
.

.
Two Democratic lawmakers from New Jersey have found another scapegoat for their politically correct crusade against the evils of racism in society: Mark Twain's legendary book The Adventures of Huckleberry Finn.
These race-obsessed hucksters are triggered by the book's uncensored content which includes racial slurs and attitudes of the late 19th century, the time period in which the book was written. These passages are considered abhorrent and unacceptable to these snowflake government officials.
Assembly members Verlina Reynolds-Jackson (D-Mercer) and Jamel Holley (D-Union) are leading a legislative book burning of sorts as they attempt to rob children of their educational experience because due to their own sad victim complexes…
MORE
.
—————————————————————————————
.
Naked Russian Man Tries To Board Plane, Claiming To Be More 'Aerodynamic' – Moscow Times
A naked man attempted to board a plane at Moscow's Domodedovo Airport while shouting that clothes make him less aerodynamic, the REN TV television channel reported Saturday.
The man passed through the Ural Airlines flight's registration before suddenly stripping off his clothes and running stark naked onto the jet bridge, eyewitnesses said.
"He shouted that he was naked because clothing impairs the aerodynamics of the body. He flies with more agility when undressed," REN TV quoted a fellow passenger as saying.
The nude intruder was intercepted by airport staff before he could make it onto his plane to Crimea. He was later detained by police officers.
"After the police had detained the offender, he was taken to the airport's medical room and then was hospitalized in a medical facility. The offender is a native of Yakutsk but lives in the Moscow region," the press service of the Interior Ministry said.
A video has been released of the man after police detention, handcuffed on the floor – and still very naked…
MORE
.
—————————————————————————————
.
UK Coup Erupts: Theresa May Cabinet In Revolt, Plotting Her Imminent Overthrow – Zero Hedge
.

.
Theresa May may have days, if not hours, left as prime minister of the UK following a full-blown cabinet coup on Saturday night as senior ministers moved to oust the UK prime minister and replace her with her deputy, David Lidington.
According to the Sunday Times, following a "frantic series of private telephone calls", senior ministers agreed the prime minister must announce she is standing down, warning that she has become a toxic and "erratic" figure whose judgment has "gone haywire."
The plotters reportedly plan to confront May at a cabinet meeting on Sunday and demand that she announces she is quitting. If she refuses, they will threaten mass resignations or publicly demand her head…
MORE
.
—————————————————————————————
.
How To End Our National Nightmare: Probe Hillary Clinton Again – Michael Goodwin
Now that special counsel Robert Mueller has completed his investigation, it is tempting to breathe a sigh of relief and assume that our long national nightmare is over. Resist the temptation, the assumption is false.
We are not close to the end. Not by a long shot.
In fact, I believe the last two years, as traumatic as they were, will prove to be the easier part of the nightmare, because Mueller dealt only with whether Donald Trump's 2016 campaign conspired with Russia to swing the election. Based on what we know so far, especially that no more indictments are coming, it appears that Mueller's answer is no, there was no collusion or obstruction of justice.
If true, this is an enormous vindication for Trump, who insisted all along that he had done nothing wrong. Supporters were understandably in a celebratory mood, with some saying on Twitter that it felt like 2016 election night all over again…
MORE
.
—————————————————————————————
.
Trump Administration Slaps New Sanctions On Iran – Fox News
.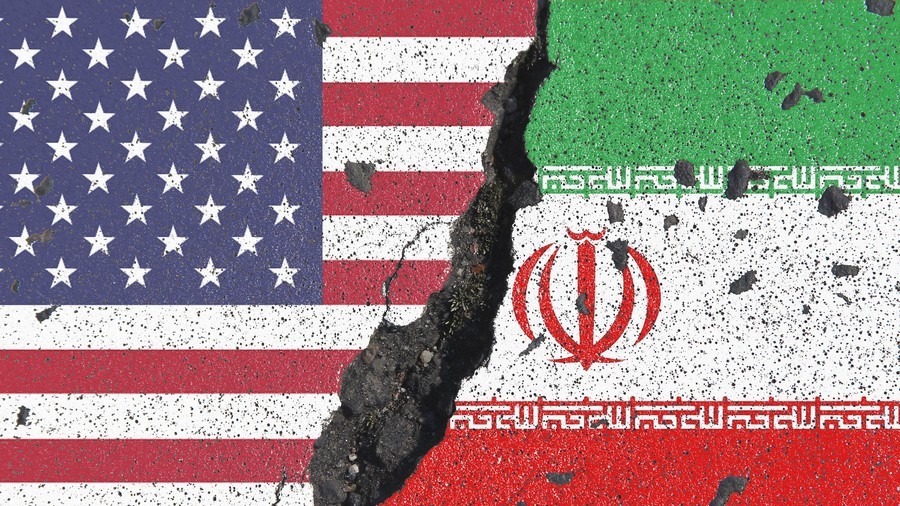 .
The Trump administration announced Friday that it is slapping new sanctions on more than two dozen Iranian individuals involved in the country's nuclear and missile research programs, as Secretary of State Mike Pompeo denounced Iran's growing influence.
The Treasury Department said the sanctions target 31 Iranian scientists, technicians and companies affiliated with Iran's Organization for Defense Innovation and Research, which is known to have been at the forefront of Iran's nuclear weapons program.
"Individuals working for Iran's proliferation-related programs – including scientists, procurement agents, and technical experts – should be aware of the reputational and financial risk they expose themselves to by working for Iran's nuclear program," the State Department said in a statement on Friday…
MORE
.
—————————————————————————————
.
Leftist Southern Povery Law Center Implodes: President And Legal Director Resign Amid Sexual Misconduct Scandal – Zero Hedge
The Southern Poverty Law Center – the "vicious left-wing attack dog" used by the likes of Facebook, Twitter, Google and Amazon to identify "hate groups" – is unraveling.
A week after co-founder Morris Dees was ousted over sexual misconduct claims – with two dozen employees signing a letter of concern over "allegations of mistreatment, sexual harassment, gender discrimination, and racism," the head of the SPLC, Richard Cohen, as well as the organization's legal director, Rhonda Brownstein, resigned on Friday.
Cohen had been with the organization 33 years and was one of its most prominent figures.
At 5:03 p.m. Friday, Cohen sent a message to staff, with the subject line "Stepping Down," announcing that he, too, would be leaving the organization that he and Dees had turned into a research and fundraising juggernaut.

"Whatever problems exist at the SPLC happened on my watch, so I take responsibility for them," Cohen wrote…
MORE
.
—————————————————————————————
.
Special Ed Teacher Suspended For Allegedly Running Classroom Fight Club – Breitbart
.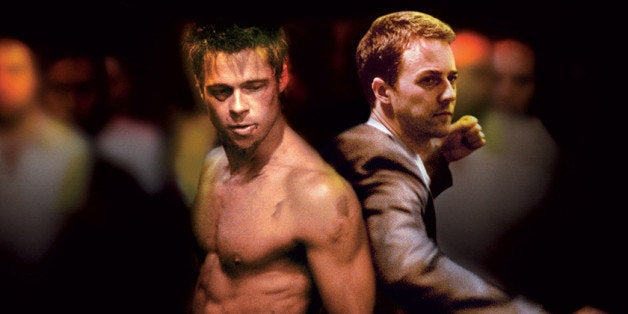 .
A special education teacher in California has been suspended after it was learned that he was running a "Fight Club" in his classroom.
Federico Vargas, a special education teacher who has been on staff at Cloverfield High School for eight years, was arrested earlier this month on five counts of child endangerment and 13 counts of contributing to the delinquency of minors.
Vargas allegedly not only started the "Fight Club," but also refereed fights between students.
"This was not a self-defense class," Cloverdale Police Sgt. Chris Parker told People. "It is punching each other, fighting until the other person submits."…
MORE
.
—————————————————————————————
.
Louisiana Convenience Store Owner Accused Of $1.2 Million Food Stamp Fraud – Police Reporter
A Louisiana convenience store owner is accused of carrying out more than $1.2 million in food stamp fraud where he bought food stamp benefits off of local patrons on the government dole.
Authorities arrested Mohammad Abudayeh, 25, of Alexandria, on March 14 and charged him with multiple fraud charges – including money laundering, unauthorized use of Supplemental Nutrition Assistance Program (SNAP) benefits, racketeering, computer fraud, and bank fraud.
The Louisiana State Police Insurance Fraud Unit opened an investigation into the owner of an Alexandria convenience store in June 2018 after receiving a tip that he had been purchasing SNAP benefits from patrons receiving those benefits.
Authorities identified Abudayeh as a suspect over the course of the investigation, discovering that he allegedly conducted more than $1.2 million in food stamp fraud between October 2017 and March 2019…
MORE
.
—————————————————————————————
.
Corrupt Assclown Robert Mueller Delivers Fake Russian-Collusion Report To AG Barr, Ending 2-Year Witch Hunt – Washington Times
.

.
Special counsel Robert Mueller delivered his report on the 2016 presidential campaign to Attorney General William Barr on Friday, marking the end of a nearly two-year investigation that has monopolized the start of President Trump's tenure.
Mr. Mueller will not make any more indictments, according to a Justice Department official.
The report is described as "comprehensive" by a Justice Department representative who declined to provide page length. The spokesman declined to say if new indictments would come down, but said the investigation is "completely concluded."
Mr. Mueller will remain special counsel until a time to be determined by Mr. Barr, but will focus on wrapping things up. A small staff will remain in place to close things out…
MORE
.
—————————————————————————————
.
Harvard Law Professor Alan Dershowitz: Comey Committed Fraud On FISA Court – WorldNetDaily
In light of new revelations, former FBI Director James Comey and the others who signed off on FISA warrants to spy on the 2016 Trump campaign should be held in contempt, contends Harvard emeritus law professor Alan Dershowitz.
Dershowitz, in an interview Thursday with Fox News' Sean Hannity, was reacting to the Justice Department's release of heavily redacted versions of FISA warrants. The documents show the DOJ and the FBI falsely attested to the FISA court four separate times that former British spy Christopher Steele was not the source of an article corroborating the anti-Trump "dossier" he wrote, the Gateway Pundit reported.
In fact, the House Intelligence Committee found that reporter Michael Isikoff's only source for his Sept. 23, 2016, article was the dossier author.
Hannity recalled to Dershowitz that Comey signed the first warrant. Later, Comey failed to inform the court that the dossier used as evidence was funded by the Hillary Clinton campaign and the Democratic National Committee…
MORE
.
—————————————————————————————
.
Mississippi Governor Signs 'Heartbeat' Abortion Ban – Reuters
.

.
Mississippi's Republican governor signed one of America's strictest abortion bills on Thursday banning women from obtaining an abortion once a fetal heartbeat is detected, which can often occur before a woman even realizes she is pregnant.
Dubbed the 'heartbeat bill,' this is the second legislative attempt in less than a year aimed at restricting abortions in a state with a single abortion clinic. In a tweet earlier this week, Governor Phil Bryant thanked the state's legislature for "protecting the unborn" by passing the bill and sending it to him for his signature.
The Mississippi law joins a wave of similar Republican-backed measures recently introduced in Iowa, Kentucky, Tennessee and Georgia…
MORE
.
—————————————————————————————
.
Trump Blasts 'Anti-Jewish' Democrats For Skipping AIPAC Conference – Breitbart
President Donald Trump reacted to the news Friday that 2020 Democratic candidates are skipping the American Israel Public Affairs Committee (AIPAC) conference this year.
"The Democrats have very much proven to be anti-Israel, there's no question about that, and it's a disgrace," Trump said. "I don't know what's happened to them but they are totally anti-Israel, frankly I think they're anti-Jewish."
Trump was asked about the conference as he left the White House for a trip to Mar-a-lago.
2020 candidates including Sens. Elizabeth Warren, Kamala Harris, Bernie Sanders, Beto O'Rourke, and South Bend Mayor Pete Buttigieg, have all said they would not attend the conference after MoveOn.org began a petition to boycott the event.
A policy director for Bernie Sanders told MSNBC the senator was concerned that AIPAC was "concerned about the platform AIPAC is providing for leaders who have expressed bigotry and oppose a two-state solution."…
MORE
.
—————————————————————————————
.
Trump Nominates Heritage Foundation Economist Stephen Moore For Federal Reserve Board – Daily Caller
.

.
President Donald Trump announced Friday morning that he will nominate Heritage Foundation economist Stephen Moore to the Federal Reserve board of governors. Moore has long been a supporter of Trump, including throughout the 2016 presidential election. He has written approvingly of the president's criticisms of the Federal Reserve.
"I believe the people on the Federal Reserve Board should be thrown out for economic malpractice," he said in December.
Moore also spoke disapprovingly of Federal Reserve Chairman Jerome Powell, noting, "I always thought he was a bad choice. He's been a Fed guy for many years. Donald Trump wanted to drain the swamp. The Fed is the swamp."…
MORE
.
—————————————————————————————
.
Trump Signs Executive Order To Protect Free Speech On College Campuses – PJ Media
On Thursday, President Donald Trump signed an executive order to protect free speech on college campuses.
"In America, the very heart of the university's mission is preparing students for life as citizens in a free society, but even as universities have received billions and billions of dollars from taxpayers, many have become increasingly hostile to free speech and to the First Amendment," the president said.
He mentioned the case of Hayden Williams, a field representative for the Leadership Institute who got punched in the face in Berkeley, Calif.
"You see people being punched hard in the face, but he didn't go down," Trump said of Williams. "I said you have a better chin than Muhammad Ali."
Trump took Williams on stage at the Conservative Political Action Conference (CPAC) earlier this month…
MORE
.
—————————————————————————————
.
Democrat Presidential Candidate Hickenlooper: 'I Took My Mother To See Deep Throat' – CNS
.

.
Toward the end of his CNN town hall Wednesday night, former Colorado Gov. John Hickenlooper – now in the running for president – was asked about a story he tells in his memoir: that he went to see an X-rated movie with his mother when he was 18 years old.
"Thank you so much for that question," Hickenlooper told moderator Dana Bash. "I thought it was better to write a book to let people really see who you were and the dumb things you did as well as the smart things," Hickenlooper explained.
I was the youngest of four. And as I said, my dad died right after I turned 8, and my mother and I had a pretty tempestuous relationship. She was just the most amazing person. And I went off to college, and for the first time she was alone in the house…
MORE
.
—————————————————————————————
.
New Evidence Indicates Cross-Sex Hormones Trigger Major Heart Problems – The Federalist
The Western world is engaged in a massive and almost unregulated experiment on children and young adults. As gender dysphoria – the feeling of being trapped in a body of the opposite sex – takes hold and ramps up, physicians such as the notorious Dr. Johanna Olson-Kennedy are administering medical treatments that can literally ruin young people's lives.
These doctors assure desperate patients and families (and a gullible press) that the medical interventions are safe. But the wall of silence about the true consequences is developing cracks.
The transgender activist lobby is ever vigilant to suppress research findings that conflict with their claims, or at least to intimidate dissident researchers into silence. This occurred recently when Dr. Lisa Littman of Brown University published a study suggesting a psychological rather than physical basis for Rapid Onset Gender Dysphoria (ROGD) – when a teenager suddenly decides he or she is actually of the opposite sex.
Appropriately cowed, Brown quickly withdrew publicity for the study…
MORE
.
—————————————————————————————
.
Last ISIS Stronghold Liberated, Caliphate Destroyed – Daily Wire
.

.
The ISIS caliphate in Syria has reportedly been destroyed as the Islamic terrorist organization's last stronghold in Baghouz, Syria has reportedly been liberated as an official announcement is pending.
Fox News reported on Thursday that the village has been liberated, even though the official announcement has not yet been made. Fox News reports:
It's the first time since we've been here in Syria for five days that the bombs have stopped dropping and the gunfire has disappeared. We have witnessed the end of the caliphate – the brutal empire that once ruled over 8 million people – is gone…
MORE
.
—————————————————————————————
.
'Progressive' = The New Nazi – Joseph Hippolito
Before Donald Trump was elected President, and certainly since, self-described "progressives" or "democratic socialists" in the Democratic Party have denigrated anybody who opposes their agenda as Nazis. But are they engaging in psychological projection? Consider the following recent events.
Comments by Rep. Ilhan Omar, Rep. Jim Clyburn and Rep. Rashida Tlaib display contempt for Jews – in Rep. Clyburn's case, for victims of the Holocaust. Heavily Democratic legislatures in New York, Illinois and Virginia perpetuate the wanton destruction of human life by passing laws allowing abortion to the moment of birth.
In Virginia, Democratic Gov. Ralph Northam said a woman can choose whether a baby who survived a botched abortion should live. False flags are cynically organized to delude the unsuspecting and promote an agenda.
Behind those developments is the pervasive identity politics that defines some groups as inherently better than others…
MORE
.
—————————————————————————————
.
Lithuanian Man Bilks Google And Facebook Out Of $100 Million – PJ Media
.

.
Evaldas Rimasauskas, a Lithuanian citizen, concocted a brazen scheme that allowed him to bilk Facebook and Google out of more than $100 million. The crime defrauded Google of $23 million and Facebook of $99 million.
Rimasauskas committed the crimes between 2013 to 2015, an indictment was issued in 2017, and he was formally indicted Wednesday in New York after he pleaded guilty to wire fraud, aggravated identity theft, and three counts of money laundering.
"As Evaldas Rimasauskas admitted today, he devised a blatant scheme to fleece U.S. companies out of over $100 million, and then siphoned those funds to bank accounts around the globe," said U.S. Attorney Geoffrey S. Berman in a DoJ press release…