.
Man Gets 6 Months In Prison After Cashing Dead Mom's Social Security Checks… For 37 Years – Zero Hedge
A Detroit man has been sentenced to six months in prison (plus three years on probation) for cashing 37 years' worth of his dead mother's social security checks – accruing more than $280,000 in benefits to which he wasn't entitled.
Though his neighbor, Reginald Carpenter, said he tried to do the right thing by notifying the authorities ("but the checks just kept coming"), 76-year-old Walter Terrell had cashed his mother's checks, despite the fact that she had been dead since 1981.
The scheme was uncovered after Medicare tried to contact his mother to ask why her benefits hadn't been used. Though Terrell tried to keep them at bay by telling them that his mother was away or on vacation when they called or tried to check on her, he was eventually found out, according to Fox 10.
Despite Terrell's neighbors' insistence that he tried to do the right thing, U.S. Attorney Matthew Schneider didn't see it that way…
MORE
.
—————————————————————————————
.
Ukrainian Prosecutor General Opens Investigation Into Alleged Plot To Help Hillary Clinton Get Elected In 2016 – Daily Wire
.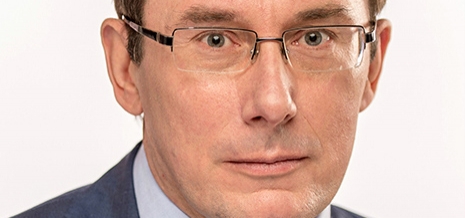 .
A senior Ukrainian official told The Hill this week that he has launched an investigation into members of his government over an alleged plot to boost Democratic presidential candidate Hillary Clinton during the 2016 election.
Ukrainian Prosecutor General Yuriy Lutsenko told The Hill's John Solomon: "Today we will launch a criminal investigation about this and we will give legal assessment of this information."
"Lutsenko is probing a claim from a member of the Ukrainian parliament that the director of the National Anti-Corruption Bureau of Ukraine (NABU), Artem Sytnyk, attempted to the benefit of the 2016 U.S. presidential election on behalf of Hillary Clinton," The Hill reported…
MORE
.
—————————————————————————————
.
Christian Journalist Accused By Police In UK Of "Misgendering" A Woman's "Transgender" Child – Right Scoop
A Catholic journalist in the UK named Caroline Farrow is being accused by police of a crime after she apparently 'misgendered' a woman's transgender 'daughter' back in September of last year.
It all began after she finished an interview on Good Morning Britain with Piers Morgan. Also in the interview was a woman named Susie Green, whose son had a sex change operation. After she finished the interview she apparently tweeted about it and in the process 'misgendered' the son's transgendered gender.
Now police want to do an interview "under caution" with her over the incident, according to her Twitter feed:
Had a message from Guildford police tonight about my tweets following an appearance on @GMB with Susie Green and Piers Morgan. Susie Green has reported me for misgendering her daughter…
MORE
.
—————————————————————————————
.
'American Taliban' John Walker Lindh To Be Released From Prison In May; Still Hasn't Denounced Islamism – Fox News
.

.
John Walker Lindh, a former American Taliban militant convicted in 2002 for supporting the terrorist organization, is due to be freed in May. The former Islamist fighter was arrested in 2001, just months after the Sept. 11 attacks and the start of the war in Afghanistan. Then just 20 years old, he was among a group of Taliban fighters who were captured by U.S. forces.
Within a year, Walker Lindh was convicted of supporting the Taliban and sentenced to 20 years in prison – even as some hardliners urged authorities to consider treason charges that could have resulted in the death penalty.
Walker Lindh's release later this year is likely to be met with headaches for security services across the globe…
MORE
.
—————————————————————————————
.
President Trump Visits The Last Tank Plant In America, Which He Helped Save – Forbes
President Trump's visit this week to the Army's sole surviving tank plant in Lima, Ohio is the first such presidential visit there since George W. Bush stopped by in 2003. President Obama never visited, and the depressed level of military spending during his presidency nearly shut the place down.
That is not an exaggeration. Wrongly assuming that Russia had ceased to be a threat to global security, the Obama administration cut the number of Army armored brigades to a record low of nine.
Production of upgraded Abrams tanks at the Lima site fell to a single tank per month, and the Army seriously considered mothballing its only facility capable of producing the nation's premier land warfare weapon.
As if all that were not enough, the Obama administration also killed a badly needed Marine amphibious landing vehicle that would have been built at Lima. The tank plant had been renamed the Joint Systems Manufacturing Center…
MORE
.
—————————————————————————————
.
Patriots Owner Robert Kraft Won't Accept Plea Deal Offer From Prosecutors – Sports Illustrated
.

.
Patriots owner Robert Kraft will not accept a plea deal offered by prosecutors that would have dropped his solicitation of prostitution charges, according to CNN's Jason Carroll and Kevin Conlon.
Kraft was reportedly offered a deal on Tuesday, which would require him to admit he would have been convicted if the case had gone to trial.
Kraft pleaded not guilty to the two misdemeanor charges on Feb. 28. He has maintained his innocence since being charged in Jupiter, Fla., on Feb. 22.
"We categorically deny that Mr. Kraft engaged in any illegal activity," a spokesperson for Kraft said the same day. "Because it is a judicial matter, we will not be commenting any further."…
MORE
.
—————————————————————————————
.
More Than 430 Illegals Caught By Border Patrol In Five Minutes – Daily Caller
U.S. Border Patrol agents in Texas apprehended more than 430 illegal immigrants in just five minutes while they attempted to cross the border.
At approximately 2:45 a.m. on Tuesday, Border Patrol agents working near El Paso apprehended a group of 194 migrants attempting to illegally cross the U.S.-Mexico border, according to a press release from the U.S. Customs and Border Protection (CBP). At 2:50 a.m., agents working near Downtown El Paso encountered a second group consisting of 252 illegal migrants.
In total, border enforcement officials took more than 430 illegal migrants into custody within the first three hours of that day. The two groups comprised mostly of Central American families and unaccompanied children.
"In the last 30 days, the U.S. Border Patrol El Paso Sector is averaging 570 apprehensions a day, with 90 percent of those being in the El Paso Metropolitan Area," CBP said in a Tuesday statement…
MORE
.
—————————————————————————————
.
Bus Full Of Children In Italy Set On Fire By Senegalese Driver 'In Retaliation' For Migrant Drownings In Mediterranean – Daily Telegraph
.

.
An Italian bus driver of Senegalese descent was arrested on Wednesday after hijacking his own vehicle and setting it on fire, allegedly threatening to kill more than 50 children on board whose hands he had bound.
The 47-year-old man said he was acting in revenge for the thousands of migrants, many of them African, who have drowned in the Mediterranean in recent years while trying to reach Europe from Libya.
"No one will survive," he said, according to police.
"He shouted 'Stop the deaths at sea, I'll carry out a massacre'," said Marco Palmieri, a police spokesman…
MORE
.
—————————————————————————————
.
Twelve French Churches Attacked, Vandalized In One Week – Breitbart
A dozen Catholic churches have been desecrated across France over the period of one week in an egregious case of anti-Christian vandalism. The recent spate of church profanations has puzzled both police and ecclesiastical leaders, who have mostly remained silent as the violations have spread up and down France.
Last Sunday, marauders set fire to the church of Saint-Sulpice – one of Paris' largest and most important churches – shortly after the twelve-o'clock Mass.
Police have concluded that the fire was the result of arson and are now looking for possible suspects. The restoration of the church from the damage caused by the fire will reportedly cost several hundred million euros.
In Nimes (department of the Gard), near the border with Spain, the church of Notre-Dame des Enfants was desecrated in a particularly odious way, with vandals painting a cross with human excrement, looting the main altar and the tabernacle, and stealing the consecrated hosts, which were discovered later among piles of garbage…
MORE
.
—————————————————————————————
.
Pentagon Finds $12.8 Billion For Trump's Border Wall – Washington Examiner
.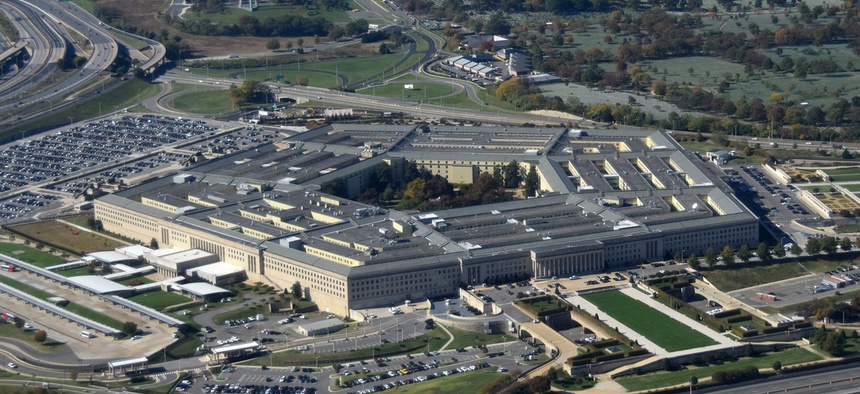 .
The Defense Department has identified $12.8 billion in possible funding that it could use to fulfill President Trump's call for a border wall. Sen. Jack Reed, D-R.I., released the 20-page spreadsheet on Twitter Monday night.
Trump last month declared a national emergency at the border, and said he wants to use $3.6 billion for border wall projects. The Pentagon's list said it has found possible funding sources that are "in excess of the amount needed."
But it's not clear which projects the Defense Department will draw from. Some states that have been allocated big chunks of money that haven't been spent could see a hit. California, for example, was identified as having more than $700 million in unused Army and Navy military construction that could be used…
MORE
.
—————————————————————————————
.
Trump, Brazilian President Bond Over Defeating Socialism, Trade, Fake News – Daily Wire
On Tuesday, Brazilian President Jair Bolsonaro met with President Donald Trump at the White House, where the two leaders signaled a new relationship for the countries based on their shared goals of defeating socialism, improving trade, and exposing fake news.
Trump started off by congratulating Bolsonaro on his election victory. "Last October was an incredible feat," Trump said. "And really a truly incredible challenge and the end result was something the whole world was talking about."
Trump predicted that they would "have a fantastic working relationship" and noted that they "have many views that are similar."
"I think Brazil's relationship with the United States because of our friendship is probably better than it's ever been by far," Trump stated.
Trump also thanked Bolsonaro and the people of Brazil for providing aid to those suffering under the socialist dictatorship in Venezuela…
MORE
.
—————————————————————————————
.
Trump Wins: Supreme Court Rules Convicted Illegals Can Be Detained And Deported – Zero Hedge
.

.
The Supreme Court ruled in favor of the Trump administration Tuesday, allowing federal officials to detain and deport illegal immigrants after they have served their time in the U.S. for other crimes.
It was a 5-4 decision that reversed the 9th Circuit Court of Appeals, which restricted when the immigrants could be deported.
For example, the 9th Circuit ruling stated that Immigration and Custom's Enforcement would have to detain the illegal immigrants immediately or they would exempt from ever being detained.
The court's majority opinion was delivered by Justice Samuel Alito…
MORE
.
—————————————————————————————
.
Islamists Burn Houses, Murder Nine More Christians In Nigeria – Breitbart
Muslim Fulani militants killed nine more Christians in Nigeria's Middle Belt over the weekend, the latest strike in a string of lethal, religiously motivated attacks.
The governor of Kaduna state, Nasir El-Rufai, confirmed that the assault in the Sanga local government area had claimed at least nine lives, adding to the death toll of 120 Christians massacred in central Nigeria since February.
"The security agencies have so far recovered nine corpses, including children," El-Rufai said. "The attackers also burnt several houses in the village. The government condemns this attack on the lives and security of citizens and appeals to our communities to resist those who do not want peace."
A week ago, the Fulani jihadists, who have become a greater threat to Nigerian Christians than the Islamist terror group Boko Haram, raided the villages of Inkirimi, Dogonnoma, and Ungwan Gora in the Kajuru Local Government Area, destroying 143 homes, killing 52 people, and wounding dozens more…
MORE
.
—————————————————————————————
.
Congressman Nunes Files Massive Lawsuit Against Twitter For Anti-Conservative Smear Campaigns – Daily Wire
.

.
On Monday, Republican Rep. Devin Nunes (CA), the former chair of the House Intelligence Committee, filed a $250 million defamation lawsuit against Twitter, two anonymous accounts on the platform, and political consultant and Daily Beast op-ed contributor Liz Mair.
In the complaint, filed in Virginia Monday, Nunes seeks $250 million in compensatory damages and another $350 million in punitive damages against Twitter, Mair, and the anonymous accounts "Devin Nunes' Mom" and "Devin Nunes' Cow," who he says have waged a lengthy smear campaign against him designed to undermine the work in the House Intelligence Committee investigating "corruption by the Clinton campaign and alleged Russian involvement in the 2016 Presidential Election."…
MORE
.
—————————————————————————————
.
President Trump Donates Quarterly Salary To DHS – The Hill
President Trump said Monday that he was donating $100,000 from his salary to the Department of Homeland Security (DHS).
Trump tweeted a photo of the check he wrote to DHS and said the media doesn't "doesn't like writing about" him donating his salary. He also claimed there would be "hell to pay from the FAKE NEWS MEDIA" if he didn't do so.
"While the press doesn't like writing about it, nor do I need them to, I donate my yearly Presidential salary of $400,000.00 to different agencies throughout the year, this to Homeland Security," he tweeted. Trump has previously donated quarters of his $400,000 salary to different agencies…
MORE
.
—————————————————————————————
.
Minnesota Democrats Reportedly Want Jew-Hating Muslim Congresswoman Out; She Blames Trump – Daily Caller
.

.
Democratic Minnesota Rep. Ilhan Omar blamed President Donald Trump on Sunday after reports that members of the Minnesota Democratic Party are considering removing her from congressional office for her repeated anti-Semitic statements.
"I'm sorry Mr. [Trump]," Omar tweeted in response to the reports. "I am for real, you can't #MuslimBan us from Congress!"
Minnesota Democrats are reportedly dismayed that Omar has made a string of bigoted comments about Jews, which have received massive condemnation from both sides of the aisle. Consequently, members of the state party are looking for someone to contest her nomination in 2020 and run a different candidate in her place…
MORE
.
—————————————————————————————
.
More New Yorkers View Ocasio-Cortez As Villain Rather Than Hero After Sabotaging Amazon Deal – Daily Wire
A new poll shows that after the cancellation of the deal that would have brought Amazon to Queens, New York, along with an estimated 25,000 jobs, a cancellation which Rep. Alexandria Ocasio-Cortez (D-NY) championed, more than three times as many respondents viewed her as a villain rather than a hero.
The findings of the Siena College poll of New Yorkers taken between March 10-14 prompted Siena College pollster Steven Greenberg to say, "Only 12 percent call her hero, while 38 percent label her a villain."
Additionally, Ocasio-Cortez may be popular with New York Democrats, but by and large, the rest of the electorate in New York state can't stomach her. The poll found that 31% of respondents overall had a favorable impression of Ocasio-Cortez; 44% viewed her unfavorably. Greenberg noted:
Ocasio-Cortez, with a negative 31-44 percent favorability rating, is as well known to statewide voters after three months in office as Gillibrand is after ten years as senator…
MORE
.
—————————————————————————————
.
Dipshit Tests Tesla Autopilot By Trying To Run Over His Wife – Zero Hedge
.

.
Who knew that the story of Tesla's rise and inevitable fall, would spawn so many potential Hollywood scripts (don't answer that, it's rhetorical).
In the latest story to emerge from Tesla's "too crazy to be true" annals, a man decided to test the autopilot anti-collision feature on his car by trying to run over his wife. According to The Mirror, YouTuber KriszXstream filmed the risky experiment, during which his wife stepped out in front of his speeding car.
In the video, he said: "We're going to test autopilot to see what happens when someone runs in front of the car." During the first test, the man drives towards his wife, who crosses the road in front of the car…
MORE
.
—————————————————————————————
.
Alleged Terrorist Cartel Declares War In Mexican Coastal State – Breitbart
Veracruz, Veracruz – Fierce gun battles, torched trucks, blockaded highways, mass closure of businesses, and endless violence are the initial results of a weekend of skirmishes triggered by cartel gunmen in this coastal state.
The conflict was previously announced by Jalisco Cartel Nueva Generaciَn (CJNG) with banners complaining of government corruption and promises of war.
The violence began on Friday when CJNG gunmen clashed with the state police, Fuerza Civil. According to federal law enforcement sources, the hitmen rode in a convoy of more than 20 trucks. The gunmen managed to flee the scene and left a patrol car in flames and a policeman dead. The gunmen then targeted various police stations – pushing back law enforcement.
Shortly after, the cartel gunmen burned five trailers, stole buses, and began shooting at a hospital as part of their invasion of Veracruz. State authorities tried to repel the attacks and carried out a series of operations to capture the gunmen…
MORE
.
—————————————————————————————
.
Venezuela's Maduro Asks Entire Cabinet To Resign Amid Political Tensions – Miami Herald
.

.
Venezuelan leader Nicolلs Maduro has asked his entire Cabinet to file their resignations as he struggles to maintain control of the country amid a two-month long political crisis. In a tweet Sunday, Vice President Delcy Rodriguez said Maduro asked for the resignations so he could engage in a "deep restructuring" of the government to "fortify the nation" against "any threat."
The move comes as Maduro is fighting for his political life against Juan Guaidَ, the 37-year-old head of congress and the man who Washington and more than 50 other nations recognize as Venezuela's sole president.
Cabinet changes are common in Venezuela. Maduro, for example, has had four vice presidents since taking office in 2013…
MORE
.
—————————————————————————————
.
North Carolina County Passes Resolution Declaring That They Are Now A 'Gun Sanctuary County' – Gateway Pundit
Officials in Cherokee County, North Carolina, have passed a resolution declaring that they are now a "Gun Sanctuary County."
The Cherokee County Board of Commissioners' resolution is similar to a sanctuary city declaration – but asserts that they will not accept federal or state funds to be used to "infringe on the right by the people to keep and bear arms as described."
In a Facebook post earlier this month, Cherokee County Commissioner C.B. McKinnon wrote that "any regulation of the right to keep and bear arms or affiliated firearm rights that violates the Second, Ninth, Tenth, or Fourteenth amendments to the U.S. Constitution, that violates Article I, Sections 5, 16, and 30 of the North Carolina Constitution, or that violates numerous related U.S. Supreme Court Decisions including those listed above shall be regarded by the People of, on, or in Cherokee County to be unconstitutional, a transgression of the Supreme Law of the Land and its spirit of individual sovereignty, and, therefore by necessity, unenforceable and invalid from the outset."…