.
DemoNazi Presidential Candidates Rush To Defend Radical Muslim Ilhan Omar Over Anti-Semitic Remarks – Daily Wire
The leading 2020 Democratic presidential candidates have come out in force to support Rep. Ilhan Omar (D-MN) after her latest round of anti-Semitic remarks, declaring that her statements do not constitute anti-Semitism.
Omar, who already has been condemned by Democratic leaders for anti-Semitism, is again under the microscope for anti-Semitic remarks she made over the weekend.
Democrats were going to introduce another resolution this week to condemn Omar's anti-Semitism, but after outrage from the far-left wing of the Democratic Party, it appears as though the party will no longer introduce a resolution specifically condemning Omar but will condemn all hate.
The leading 2020 Democratic candidates – Sens. Bernie Sanders (D-VT), Kamala Harris (D-CA), and Elizabeth Warren (D-MA) – also weighed in on Omar's growing anti-Semitism scandal, stating that they did not believe her anti-Semitic remarks were actually anti-Semitic…
MORE
.
—————————————————————————————
.
Yet Another Trump Judicial Nominee Confirmed To Federal Bench Despite DemoNazi Smear Campaign – PJ Media
.

.
On Tuesday, the U.S. Senate confirmed Allison Jones Rushing, a former partner at the law firm Williams & Connolly LLP. and a former intern at the Christian firm Alliance Defending Freedom (ADF), to the Fourth Circuit Court of Appeals.
At 37, she became one of the youngest people ever to serve on the federal bench. Democrats demonized her, however, because the far-left smear group the Southern Poverty Law Center (SPLC) marked ADF an "anti-LGBT hate group." She was confirmed on a party-line vote.
After Rushing was confirmed (53-44), Sen. Dianne Feinstein (D-Calif.) echoed previous attacks on the nominee, citing the SPLC.
"Allison Rushing is also closely affiliated with the Alliance Defending Freedom…
MORE
.
—————————————————————————————
.
Thief Redeems Rare Coins Worth $33,000 In Supermarket 'Coin Star' Machine – Zero Hedge
After stealing a rare coin collection from an elderly and disabled retiree, Shane Anthony Mele dumped what their owner said was at least $33,000 worth of collectible coins down a Coin Star machine at a Florida supermarket and collected their face value, receiving about $30 – enough for a couple of 12 packs.
At least that's what Michael Johnson, the victim of the theft, told the Palm Beach Post. Johnson said He had befriended Mele after being introduced by a mutual friend a few years ago. And earning his trust, Mele stole the coins – robbing Johnson of his entire retirement.
With most of his retirement savings gone, Johnson has been left to figure out how he will manage to survive.
Michael Johnson envisioned Shane Anthony Mele sending those commemorative presidential dollarsspiraling down a slot, to be converted from $33,000 worth of collectibles to just enough store credit to buy a couple of 12-packs of beer…
MORE
.
—————————————————————————————
.
ICE Officials In New York Arrest More Than 20 Illegal Alien Criminals After Crazed DemoNazis Turn Them Loose On The Community – Daily Wire
.

.
More than 20 illegal immigrants were arrested in February by New York City officials working for Immigration and Customs Enforcement (ICE), many for violent crimes, after they were released thanks to the city's sanctuary policies.
Deportation officers for ICE's Enforcement and Removal Office (ERO) working out of the New York Field Office made the arrest, according to a press release from the agency, which called "sanctuary city politics" unsafe.
"The sanctuary city politics of this city continue to put the safety of New York residents at risk," Thomas R. Decker, field office director for ERO NY, said in the press release. "We need our elected officials to stop the rhetoric…
MORE
.
—————————————————————————————
.
Felony Charges Filed Against Left-Wing Terrorist Who Punched Conservative Activist At UC Berkeley – Daily Caller
The Alameda County District Attorney's Office filed felony charges Tuesday against Zachary Greenberg, the man who was allegedly seen in a now viral video punching and assaulting conservative activist Hayden Williams at the University of California at Berkeley on Feb. 19.
The charges against 28-year-old Greenberg include three felony counts and one misdemeanor count. The felony charges are "assault with force likely to produce great bodily injury," "battery with serious bodily injury" and "criminal threats" while the misdemeanor charge was "vandalism under $400 damage," according to a complaint obtained by The Daily Caller News Foundation.
"We're happy that the authorities seem to be taking this seriously, but we'll suspend judgment on how seriously until we see the resolution of this case" Williams's attorney Harmeet Dhillon said to Fox News.
Williams, who works for the Leadership Institute, was helping students of the school's Turning Point USA chapter with a recruitment event when he was assaulted by Greenberg…
MORE
.
—————————————————————————————
.
New DemoNazi Bill To Tax Stock Market Could Devastate Ordinary Savings And Retirement – Daily Signal
.

.
A new tax proposal in Congress aims to stick it to the rich. But if passed, it could devastate the U.S. financial system and ruin the value of ordinary Americans' retirement accounts.
The proposal, introduced by a team of Democrats in the House and Senate, would assess a penalty each time someone sells a stock, bond, or other financial instrument. It would tax each of the roughly 10 billion U.S. equity market trades each year, among other transactions.
The goal, presumably, is to hit the rich. But the stock market is not just a tool for the wealthy. Some of the largest shareholders and beneficiaries of our modern financial system are pension funds for public-sector employees and private retirement account holders. Firefighters, teachers, university endowments, and private retirement savings all benefit from sophisticated equity markets…
MORE
.
—————————————————————————————
.
There Is A National Emergency On Our Border; Here's Proof – National Border Patrol Council President Brandon Judd
As a 21-year front line veteran Border Patrol agent and president of the National Border Patrol Council, I'd like to put to bed the false notion that there is no national emergency on the United States/Mexico border. I hope facts will do the trick.
Since November of 2013, I've been called upon to give expert Congressional testimony about various aspects of border security on 18 separate occasions.
I've testified before the Senate Homeland Security and Government Affairs Committee, the Senate Judiciary Committee, the House Oversight and Government Reform Committee, the House Judiciary Committee, and the House Committee on Natural Resources.
This is important because during every hearing regarding border security at which I testified in 2014, Democrats claimed the United States was in the state of a humanitarian crisis at the border. While Republicans agreed with the notion of a crisis, they argued it was one of immigration loophole exploitation…
MORE
.
—————————————————————————————
.
President Trump Calls Dying West Haven Man – New Haven Register
.

.
A terminally ill man who is a devout President Donald J. Trump fan got to scratch a biggie off his bucket list Tuesday when he received a surprise telephone call from Trump himself.
"I can't believe that he called – I'm ecstatic about it," Jay W. Barrett, 44, said. "It was an amazing experience."
One sentence into the telephone call, the two sounded like old buddies, with Barrett dropping conversational expletives.
Trump began the conversation by saying, "All right, Jay, you look handsome to me. I just saw a picture of you." Barrett responded that Trump was giving him "kind honors," and words to the effect of he doesn't took so good – using a word not suitable for a family newspaper. Trump laughed…
MORE
.
—————————————————————————————
.
Aides Try To Make Socialist Commissar Bernie Sanders Seem Human – Monica Showalter
Turns out Amy Klobuchar isn't the only Democratic presidential candidate with a revolting personality.
Aides are reportedly struggling to put openly socialist Democratic candidate Bernie Sanders through some kind of charm school. According to the Atlantic Monthly:
The senator from Vermont fought his staff for weeks as they pushed him to get more personal, and be a little less gruff, as he launched his second presidential campaign. He didn't think talking about himself was just stupid – he thought it risked undermining the mission.

But they finally convinced him that the mission was going to fail if he didn't. So he spent the weekend in Brooklyn and Chicago launching his campaign with rallies meant to emphasize the experiences that made him who he is – the son of a paint salesman who fled from anti-Semitism in Poland, and the student at the University of Chicago whose activism led him to get on a bus in 1963 and travel to hear the "I Have a Dream" speech in Washington, D.C…
MORE
.
—————————————————————————————
.
Victory: Masterpiece Cakeshop Beats Colorado Civil Rights Commission Into submission – Right Scoop
.

.
Masterpiece Cakeshop has finally beaten the Colorado Civil Rights Commission into submission after their continuing harassment of his Cakeshop even after beating them in the Supreme Court last year.
Notice the language in the report below makes it sound like they both agreed to stop attacking each other, as if Jack Phillips was in the wrong here:
DENVER POST – More than six years of legal battles between the owner of Lakewood's Masterpiece Cakeshop and state officials will end after the baker agreed to drop his lawsuit alleging the Colorado Civil Rights Commission was harassing him for refusing to make cakes with LGBTQ themes in exchange for the commission dropping its own actions against him…
MORE
.
—————————————————————————————
.
Democrats Need Stupid Voters – John Leonard
Remember Jonathan Gruber, the chief architect of ObamaCare?
The economics professor from MIT had bragged the law was deliberately written in tortured and confusing language in order to fool the American voter and famously said, "lack of transparency was a huge political advantage." Gruber also sneered that the overall strategy to have the bill passed into law "depended on the stupidity of the American voter."
How could Gruber be confident that enough voters would be so stupid as to support Democratic efforts to take control of our healthcare? Well, for one thing, he's not only a Democrat, but part of their aristocracy. Even more importantly, Gruber is an academic elitist. In other words, making sure people remain stupid about basic economics has been the primary focus of his life's work. But he's hardly alone.
How bad is it? Try reading Howard Zinn's warped "alternative" version of history sometime. Or better yet, read The End of Biblical Studies…
MORE
.
—————————————————————————————
.
'Hate Crime' Against S.C. Mayor Turns Out To Be Pollen – Washington Times
.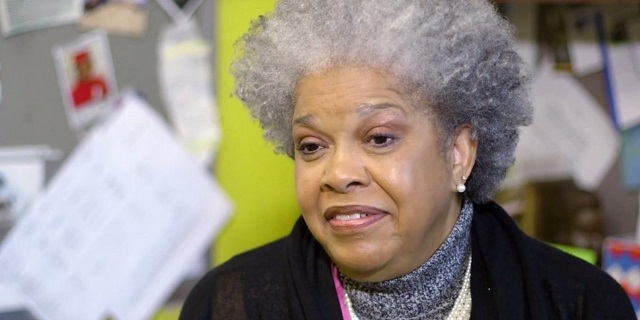 .
The mayor of a small town in South Carolina remains adamant that she was targeted in a hate crime despite police determining that the yellow substance found all over the car was pollen.
Darnell Byrd McPherson, the volunteer mayor of Lamar, told Newsweek that she filed a police report on Feb. 7 claiming that a "yellow, sticky substance" had been found all over her's and her husband's cars.
"I likened it as a hate crime because No. 1, there's a history in our town of Lamar," she said.
In a statement to a local ABC affiliate, Ms. McPherson claimed that during the 1970s, "crosses were burned in the yard of our home when my Mother was involved with the civil rights movement. On this very same corner in this very same front yard!"…
MORE
.
—————————————————————————————
.
Landmark Decision: Alabama Court Rules Aborted Baby Is A Person With Rights – Daily Wire
In a landmark case, an Alabama court became the first court in the nation to recognize an aborted baby as a person with rights.
The Madison County probate court ruled that a father of a baby that was aborted by the father's girlfriend has the right to sue the woman's center that performed the procedure as well the employees of the center and the pharmaceutical company that made the medication used in the abortion.
On February 10, 2017, against his wishes, the girlfriend of Ryan Magers aborted the baby they had conceived. In early February 2019, Magers filed suit; the suit states that the baby (Baby Roe) was aborted at six weeks in 2017, despite the fact that Magers repeatedly begged his girlfriend to let the baby live. The girlfriend went to the Alabama Women's Center, where she was given a pill that would abort the baby.
Magers said, "I just tried to plead with her and plead with her and just talk to her about it and see what I could do, but in the end, there was nothing I could do to change her mind."…
MORE
.
—————————————————————————————
.
Amazon Bans Tommy Robinson's Book, 'Mohammed's Koran' – PJ Media
.

.
On January 7 of this year, I published an article at PJ Media about Amazon removing doormats featuring Qur'an verses from sale because the Council on American-Islamic Relations (CAIR) found them offensive. In that article, I asked:
How long will it be before Hamas-linked CAIR starts demanding that books that criticize jihad terror and Sharia oppression of women, gays, and others also be dropped by Amazon?
The answer turned out to be 51 days.
It's the British government and the BBC, rather than CAIR, that are likely behind this, but Amazon has just dropped the book Mohammed's Koran by the renowned British activist Tommy Robinson…
MORE
.
—————————————————————————————
.
Teachers' Union President, Transgender Advocate Push LGBTQ Agenda On Kindergartners – Breitbart
The president of the nation's largest teachers' union joined a man who identifies as a woman in teaching transgender ideology to an Arlington, Virginia, kindergarten class last week.
Lily Eskelsen Garcيa, president of the National Education Association (NEA), joined with Sarah McBride, a spokesperson for the Human Rights Campaign (HRC), in reading the books I Am Jazz and Juliلn Is a Mermaid to young children at Ashlawn Elementary School.
"I have a girl brain but a boy body," McBride read from I Am Jazz, the Washington Post reported. "This is called transgender. I was born this way."
"I'm like Jazz," McBride told the children. "When I was born, the doctors and my parents, they all thought that I was a boy."
"Because society, people around them told them that was the case," McBride continued. "It took me getting a little bit older to be able to say that in my heart and in my mind, I knew I was really a girl."…
MORE
.
—————————————————————————————
.
Over 100 House DemoNazis Support Banning Private Health Insurance Plans – Washington Free Beacon
.

.
A radical new health care proposal that, if implemented, would ban private insurance coverage has garnered the endorsement of more than 100 members of the House Democratic conference – nearly half of Speaker Nancy Pelosi's (Calif.) 235-seat majority.
Last week, Democratic congresswoman Pramila Jayapal (Wash.), the co-chair of the Congressional Progressive Caucus (CPC), introduced the Medicare-for-All Act of 2019. Billed as a means to provide "freedom of choice" to health care consumers, the legislation would require everyone, regardless of existing insurance coverage, to enroll in Medicare within two years of passage.
Under the proposal, "all primary care, hospital, and outpatient" services would be covered by Medicare without any co-pay or out-of-pocket costs…
MORE
.
—————————————————————————————
.
County Sheriffs Take Sanctuary City Playbook To Defy Gun Control – Daily Caller
County officials across four states have adopted "sanctuary jurisdiction" strategies to thwart gun-control laws, according to Reuters Monday.
The Trump administration's tough stance on immigration led many cities across the country to pass resolutions resolving not to defend current U.S. Immigration Law. Anti-gun control organizers have started to use the same tactic.
Counties in Illinois, Washington, Oregon and New Mexico have declared gun sanctuaries, according to Reuters, in response to legislation they believe is an infringement on the 2nd Amendment to the U.S. Constitution, which guarantees the right to keep and bear arms. All four states have Democratic majorities and governorships.
Sixty-three municipalities in Illinois have passed some type of measure and more are likely, according to Dave Campbell, a member of the board of Effingham County, Illinois, in an interview with Reuters…
MORE
.
—————————————————————————————
.
Justin Trudeau Loses Another Cabinet Minister As Corruption Scandal Grows – Breitbart
.

.
Treasury Board President Jane Philpott, a member of Canadian Prime Minister Justin Trudeau's cabinet, resigned her post on Monday because she "lost confidence" in the administration's handling of the SNC-Lavalin scandal.
In her resignation letter, Philpott declared herself a true believer in Trudeau's agenda but said her confidence in his leadership was shaken by former Justice Minister Jody Wilson-Raybould's testimony that she was improperly pressured to avoid prosecuting engineering giant SNC-Lavalin for corruption.
"The solemn principles at stake are the independence and integrity of our justice system. It is a fundamental doctrine of the rule of law that our Attorney General should not be subjected to political pressure…
MORE
.
—————————————————————————————
.
Ocasio-Cortez's Chief Of Staff Ran $1 Million Slush Fund By Diverting Campaign Cash To His Own Companies – Washington Examiner
Two political action committees founded by Rep. Alexandria Ocasio-Cortez's top aide funneled over $1 million in political donations into two of his own private companies, according to a complaint filed with the Federal Election Commission on Monday.
The cash transfers from the PACs – overseen by Saikat Chakrabarti, the freshman socialist Democrat's chief of staff – run counter to her pledges to increase transparency and reduce the influence of "dark money" in politics.
Chakrabarti's companies appear to have been set up for the sole purpose of obscuring how the political donations were used.
The arrangement skirted reporting requirements and may have violated the $5,000 limit on contributions from federal PACs to candidates, according to the complaint filed by the National Legal and Policy Center, a government watchdog group.
Campaign finance attorneys described the arrangement as "really weird" and an indication "there's something amiss."…
MORE
.
—————————————————————————————
.
Fusion GPS Founder Had Contact With State Department Official During 2016 Campaign – Daily Caller
.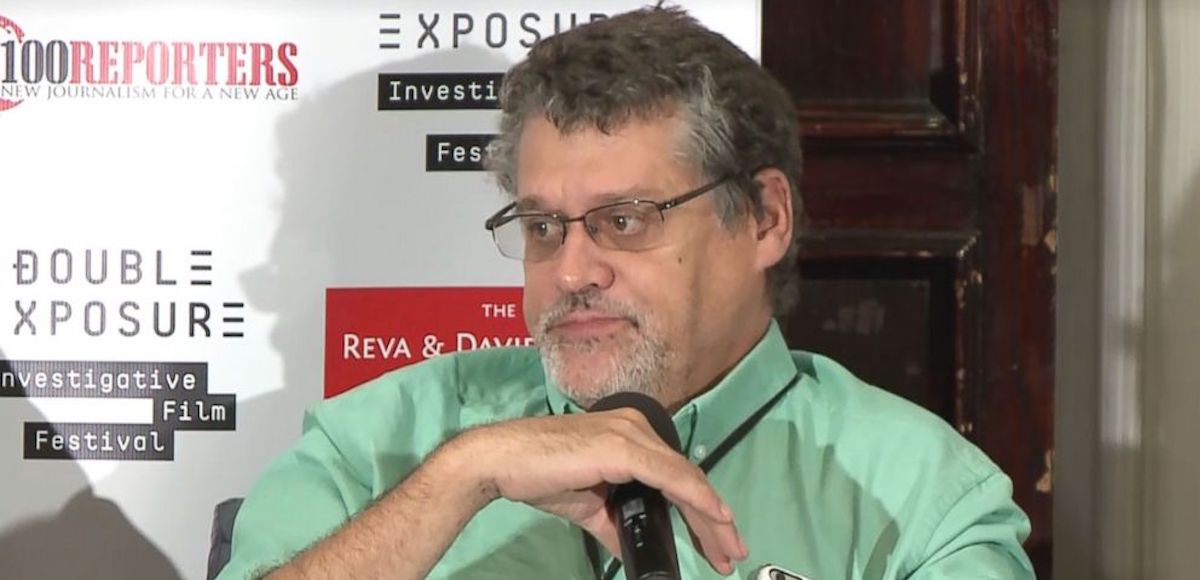 .
One of the co-founders of the opposition research firm that commissioned the Steele dossier was in contact with a State Department official in the days before a news article was published laying out allegations contained in the salacious anti-Trump report.
Emails obtained by The Daily Caller News Foundation show that Glenn Simpson, an executive at Fusion GPS, contacted Jonathan Winer, who then served as State's special envoy for Libya, on Sept. 19 and Sept. 22, 2016.
That was days ahead of the publication of a Yahoo! News article that was the first story to cite information gathered by Christopher Steele, the former British spy who authored the dossier…
MORE
.
—————————————————————————————
.
Ocasio-Cortez's Mom Leaves New York To Escape Democrats' High Taxes – Daily Wire
Blanca Ocasio-Cortez, the mother of socialist Rep. Alexandria Ocasio-Cortez (D-NY), has fled the state of New York and moved to Florida because she was no longer able to afford the Democrat state's high taxes.
In an exclusive interview Monday, The Daily Mail reported that Ocasio-Cortez's mom moved into an "out-of-the-way lakefront community shortly before Democrat AOC filed her candidacy to become the youngest woman ever elected to the U.S. Congress."
"I was cleaning houses in the morning and working as a secretary at a hospital in the afternoon. I was working from 6 am until 11 pm," Blanca, a lifelong Democrat, said. "And I prayed and prayed, and things worked out. After the children graduated from college, I figured it was time for me to move to Florida."
"I lived in the New York area for most of my life but I started being unable to afford it," she continued. "I was paying $10,000 a year in real estate taxes up north. I'm paying $600 a year in Florida. It's stress-free down here."…