.
Psycho Nutburger Pleads Guilty To Kidnapping, Raping, And Dismembering His Girlfriend's Daughter – Philadelphia Inquirer
.

.
A Doylestown man admitted Tuesday that he kidnapped, raped, killed, and dismembered his girlfriend's 14-year-old daughter, Grace Packer, in 2016. His girlfriend also is expected to plead guilty.
Jacob Sullivan, 46, and Sara Packer, 44, were charged in 2017 with killing the Abington girl as part of what authorities have described as a "heinous" and "unspeakable" sexual fantasy. They said the couple raped the teen, choked her to death, and left her body in kitty litter for months, then cut up her remains and dumped them in the woods of Luzerne County.
If a judge accepts Sullivan's plea, a jury will be selected to determine whether he is sentenced to death or life in prison without parole…
MORE
.
—————————————————————————————
.
Leftist Insanity Update: Iowa Jury Awards "Trans" Woman $120,000 Because Her Employer Would Let Her Use The Men's Room – The Federalist
A jury in Iowa has concluded that the state discriminated against a former Iowa Department of Corrections nurse because the employer wouldn't let her use the bathrooms with male employees.
The jury also said the Iowa Department of Corrections denied Jesse Vreogh health care coverage for "medically necessary surgery" – i.e. a double mastectomy to look more like a man.
The jury awarded Vreogh $120,000 for the "emotional distress" of both instances based on Iowa's sexual orientation and gender identity law, which was introduced in 2007 and signed by Democrat Gov. Chet Culver.
Lawmakers of both major parties vote for such bills in statehouses and cities around the country. Indiana's Republican governor, for example, is pushing anti-speech legislation on related topics and grounds…
MORE
.
—————————————————————————————
.
Trump To Nominate Jeffrey Rosen As Deputy Attorney General – U.S. News & World Report
.

.
President Donald Trump on Tuesday said he intends to nominate Jeffrey Rosen, a longtime litigator and deputy transportation secretary, to replace Rod Rosenstein as deputy attorney general.
In his current post, the 60-year-old Rosen serves as the Transportation Department's chief operating officer and is in charge of implementing the department's safety and technological priorities. He rejoined DOT in 2017 after previously serving as general counsel from 2003 to 2006.
From 2006 until 2009, Rosen was the general counsel and a senior policy adviser at the White House Office of Management and Budget. He also worked as an adjunct professor at Georgetown University Law Center…
MORE
.
—————————————————————————————
.
Doctor To Perform Live 4D Ultrasound At Pro-Life Event In New York City's Times Square – CNS
In New York City's Times Square, on May 4, the pro-life group Focus on the Family (FOTF) will present a live, 4D ultrasound of an unborn baby as part of the pro-family event Alive from New York.
At the event, which will also include speakers and live music, a doctor will perform the 4D ultrasound – four-dimensional images – which allows viewers to see a baby moving around in his mother's womb and potentially kicking, sucking his (or her) thumb, yawning and even smiling.
Ultrasounds have been known to change the minds of pro-abortion individuals and of women considering abortion, encouraging them to choose life for their babies.
"There is no better time than now to stand for life," FOTF said, adding that it hoped "thousands" would gather to "celebrate the preciousness of life, and remind New York politicians that the fight for life will continue."…
MORE
.
—————————————————————————————
.
Mexican Businesswoman Decapitated After 'Family Wouldn't Pay' Ransom, Reports Say – Fox News
.

.
A Mexican businesswoman's decapitated body was discovered with a note that reportedly said she was killed because her husband "didn't want to pay" a ransom.
The body of Susana Carrera was found last Wednesday inside a bag in a parking lot in the coastal city of Coatzacoalcos in the state of Veracruz. She had been kidnapped a week earlier outside a friend's house where she had gone to pick up one of her children. Harrowing security camera footage showed her captors pulling up in a car, grabbing her and quickly throwing her into a car in a matter of seconds.
The kidnappers left a note alongside the woman's body, according to local media, which read: "This happened to me because my husband played the tough guy and didn't want to pay my ransom."…
MORE
.
—————————————————————————————
.
A Coup Is Dead. Now For The Counterintelligence Investigations We Really Need – J.E. Dyer
Victor Davis Hanson had a superb article at American Greatness on Monday, proclaiming the death of the Deep State coup attempt against Trump and offering an autopsy of it. The autopsy is gripping, and I can't recommend strongly enough that you read it in full.
The scope of what was attempted, and the losses in institutional trust and integrity, are breathtaking. There's another issue however, all of the legitimate counterintelligence investigations that were ignored while the Deep State was trying to overturn the Trump presidency.
I do think Hanson is right to say that the coup attempt, as we can legitimately call it – since there was never any evidence of Russia-Trump "collusion" to interfere with the 2016 election – has failed.
The attempt he outlines, involving the Department of Justice, the FBI, and a slew of Obama officials at the NSC and other vital agencies (e.g., State, CIA), has been too thoroughly exposed to continue…
MORE
.
—————————————————————————————
.
80 Graves Vandalized At Jewish Cemetery In France – Times Of Israel
.

.
Around 80 graves have been daubed with swastikas at a Jewish cemetery in eastern France, local officials said, hours ahead of nationwide marches on Tuesday against a rise in anti-Semitic attacks.
The damage was discovered on Tuesday morning at a cemetery in the village of Quatzenheim, close to the border with Germany in the Alsace region, a statement from the regional security office said.
Photos show the Nazi symbols in blue paint spray-painted on the damaged graves, one of which bears the words "Elsassisches Schwarzen Wolfe" ("Black Alsacian Wolves), a separatist group with links to neo-Nazis in the 1970s…
MORE
.
—————————————————————————————
.
Nicolas Sandmann's Legal Team Files $250 Million Defamation Lawsuit Against Trump-Hating Washington Post – Fox News
Attorneys representing the Kentucky high school student involved in a confrontation that went viral on social media last month announced Tuesday that they were suing The Washington Post for $250 million in compensatory and punitive damages.
The lawsuit, which was filed in federal court in Kentucky, accused The Post of practicing "a modern-day form of McCarthyism" by targeting Nicholas Sandmann and "using its vast financial resources to enter the bully pulpit by publishing a series of false and defamatory print and online articles… to smear a young boy who was in its view an acceptable casualty in their war against the president."
Washington Post spokesperson Kris Coratti told Fox News in an email that the paper was "reviewing a copy of the lawsuit, and we plan to mount a vigorous defense."
Sandmann, a junior at Covington Catholic High School, became a target for outrage after a video of him standing face-to-face with a Native American man, Nathan Phillips…
MORE
.
—————————————————————————————
.
President Trump Takes Back $1 Billion From California; Leftist Governor Newsom Whines Like A Little Bitch -Breitbart
.

.
The Trump administration announced Tuesday that it was canceling a federal grant to California worth nearly $1 billion after Gov. Gavin Newsom announced the cancelation of the state's high-speed rail project last week.
Newsom used his "State of the State" address Feb. 12 to cancel the San Francisco-to-Los Angeles project, saying it "would cost too much and, respectfully, would take too long" to complete.
However, he told legislators he wanted to complete the portion of the bullet train under construction in the rural Central Valley, lest the state lose federal dollars granted to California by President Barack Obama as part of the 2009 stimulus…
MORE
.
—————————————————————————————
.
Judicial Watch Sues For 'Coup' Documents – Judicial Watch
Judicial Watch announced today that it filed a Freedom of Information Act (FOIA) lawsuit against the U.S. Department of Justice for all records of communication of former FBI Deputy Director Andrew McCabe, the Office of the Attorney General Jeff Sessions, or the Office of Deputy Attorney General Rod Rosenstein discussing the 25th Amendment or presidential fitness.
Additionally, the lawsuit seeks all recordings made by any official in the Office of the Attorney General or Deputy Attorney General of meetings in the Executive Office of the President or Vice President.
The suit was filed after the Justice Department failed to respond to three separate FOIA requests dated September 21, 2018 (Judicial Watch v. U.S. Department of Justice (No. 1:19-cv-00388)).
The lawsuit seeks all written and audio/visual records of any FBI/DOJ discussions regarding the 25th Amendment and plans to secretly record President Trump in the Oval Office…
MORE
.
—————————————————————————————
.
Accused Spy For Iran Allegedly Radicalized During Stint At U.S. University That Took $100 Million From Muslim Nations – Daily Caller
.

.
A former U.S. Air Force intelligence specialist accused of espionage for Iran, Monica Witt, was allegedly radicalized in part during a stint at a Washington university that has taken $100 million from Saudi Arabia and other Muslim countries.
Certain American universities have received funding from the U.S. government with a partial goal of training students to be diplomats and intelligence specialists for the U.S., while simultaneously accepting financial donations from Middle East countries. In some cases, the programs have been staffed by academics who are critical of U.S. policy and who publicly espouse fringe positions.
Witt was charged Feb. 13 by the Department of Justice with sharing government secrets with Iranian officials…
MORE
.
—————————————————————————————
.
Jussie Smollett To Face Grand Jury Over Hate Crime Hoax – Breitbart
Empire star Jussie Smollett will reportedly face a grand jury next week to determine the credibility of his hate crime allegations, following reports that Chicago Police are investigating the actor for orchestrating the attack on himself.
Last month, Smollett claimed that he was assaulted by two men in a racist and homophobic attack, sparking an outpouring of support for him and condemnation of the alleged attack. Yet on Saturday, Chicago police revealed that the focus of the investigation had "shifted."
CNN crime and justice reporter Shimon Prokupecz reported that authorities now believe that Smollett actually paid two men to fake the attack, both of whom were now cooperating with law enforcement.
According to law enforcement officials who spoke with TMZ, a grand jury will hear the case next week to examine its credibility. The police sources also provided details on why Smollett's claims seemingly lacked credibility…
MORE
.
—————————————————————————————
.
Texas Mom Says 7-Year-Old Son Called 'Little Hitler' While Raising Money For Border Wall – The Hill
.

.
A Texas mother says her 7-year-old son was recently called "little Hitler" while selling hot chocolate to raise money for President Trump's border wall.
"He was called a little Hitler yesterday," Jennifer Stevens told a local NBC affiliate in a story published Monday. "A guy pointed at him in his car and then he said that we didn't like brown people. I don't understand that at all."
Stevens said her son, Benton, began selling chocolate to help fund the wall after watching Trump's State of the Union address earlier this month. "He wanted to know about the wall so we explained what it was about and he was like, 'I want to raise money for the wall,'" she told the local station…
MORE
.
—————————————————————————————
.
Australian Scientists Have Universal Flu Vaccine In Their Sights Following Breakthrough – SBS News
Australian researchers are hailing a major breakthrough in the development of a universal flu vaccine that protects against all strains of the virus. Scientists at the Doherty Institute and Monash University say they have discovered immune cells that could fight off all forms of the flu virus, which could see an end to annual flu jabs.
Depending on a patient's immune system, a cover-all flu shot would only be needed every 10 years, or potentially just once in a lifetime – and could help prevent thousands of deaths worldwide every year.
"We have identified the parts of the virus that are shared across all flu strains, and sub-strains capable of infecting humans, and then investigated if we could find robust responses to those viral parts in healthy humans, and influenza-infected adults and children," University of Melbourne PhD student, Marios Koutsakos, said.
Mr Koutsakos was part of a team led by Professor Katherine Kedzierska from Melbourne's Doherty Institute…
MORE
.
—————————————————————————————
.
Walmart Blasts Q4 Earnings As U.S. Same Store Sales Growth Hits 4.2% – TheStreet
.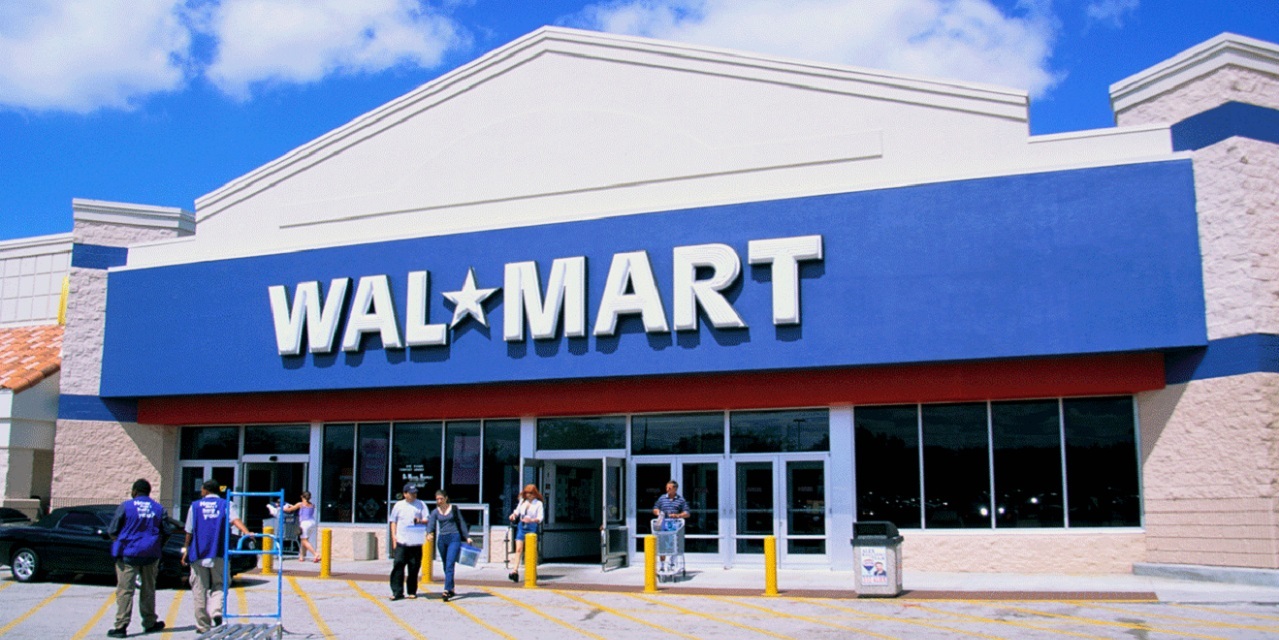 .
Walmart Inc. posted much stronger-than-expected same-store sales over its fiscal fourth quarter Tuesday while beating analysts' earnings forecasts, sending shares sharply higher in early Wall Street trading.
Walmart said adjusted earnings for the three months ending in January came in at $1.41 per share, rising 15.6% from the same period last year and well ahead of the consensus forecast of $1.33 per share. Group revenues, the company said, hit $138.79 billion, up 6% from last year and again topping analysts' estimates.
U.S. sale stores sales grew by 4.2%, Walmart said, well ahead of its "at least 3%" guidance issued in September and extending a 17 consecutive quarterly streak of increasing domestic sales growth…
MORE
.
—————————————————————————————
.
Here's A List Of Hoax 'Hate Crimes' In The Trump Era – Daily Caller
Liberal actor Jussie Smollett is accused of staging a racist and anti-gay attack on himself, which Smollett blamed on supporters of President Donald Trump. Smollett's alleged fake "hate crime" appears to be the latest instance of liberals manufacturing hate crimes for attention in the Trump era.
The Daily Caller News Foundation compiled below some of the most outrageous fake hate crimes since Trump was elected, in rough chronological order:
Anti-Muslim Hate Crime In Michigan Turns Out To Be A Hoax (Nov. 2016)
A Muslim woman at the University of Michigan received national attention from national outlets like The Washington Post in November 2016 after she claimed a drunk 20-something man threatened to light her on fire if she didn't remove her hijab. The university condemned the "hateful attack," which turned out to be a hoax.
Bisexual Student Fakes Trump-Inspired Hate Crime (Nov. 2016)…
MORE
.
—————————————————————————————
.
President Trump Calls On Venezuela's Military To Turn On Maduro, Decries Socialism – Washington Times
.

.
President Trump urged Venezuela's military leaders Monday to turn on leader Nicolas Maduro, casting the struggle in the troubled South American nation as a major test of whether the world can rid itself of a socialist stumbling block.
Speaking in Miami, the president also connected Venezuela to Cuba, saying Mr. Maduro has become a "puppet" of the communist regime in Havana.
He accused Mr. Maduro of denying his people medicine and other life-sustaining assistance to prop up his government, and he told Venezuelan generals they will lose everything unless they reject Mr. Maduro and back National Assembly leader Juan Guaido, whom the U.S. recognizes as the president…
MORE
.
—————————————————————————————
.
16 Leftist-Run States Ban Together To Keep Violent Gangs, Drug Smugglers, Human Traffickers, And International Terrorists Flowing Into The U.S. – New York Post
A total of 16 states have joined together in a lawsuit against President Trump's emergency declaration to fund a multi-billion dollar wall across the Mexican border.
The lawsuit was filed in Federal District Court in San Francisco and claims that the president does not have power to divert funds because Congress controls spending, according to the California attorney general's office.
The states which have signed on are all controlled by Democrats – including New York, California, Colorado, Delaware, Maryland, Oregon and others.
California attorney general Xavier Becerra claimed that the president is aware that his own declaration is not legally on solid ground.
"President Trump treats the rule of law with utter contempt," Becerra said in a statement. "He knows there is no border crisis, he knows his emergency declaration is unwarranted, and he admits that he will likely lose this case in court."…
MORE
.
—————————————————————————————
.
Leftist Intolerance Update: Vans Store Employee Fired After Telling 14-Year-Old 'Fuck You' For Wearing MAGA Hat – Daily Caller
.

.
A Vans store employee at the Oak Park Mall in Overland Park, Kansas was terminated after saying "f*ck you" to a 14-year-old customer who wore a red MAGA hat into the store.
The incident occurred on Sunday and its aftermath was recorded and posted to social media. In a video, the teenager's mother confronts the employee, then takes the issue up with the store manager.
"He did nothing to you," the mother told the employee. "What did you say to my son, to my 14-year-old?"
"I'm sure he's heard it before," the employee responded.
"Where's your manager?" she said. "Let's go."…
MORE
.
—————————————————————————————
.
ICE Nabs Two Criminal Alien Democrat Donors Wanted By Ecuador – Independent Sentinel
Two criminal donors to Hillary Clinton, Barack Obama, CNN, Bob Menendez, and other congressional Democrats have been detained by ICE.
Roberto and William Isaias, 74, and 75 were detained Wednesday in Miami. They are undocumented according to the New York Times. They were big Democrat donors which is not surprising given the incestuous relationship between Democrats and illegal aliens.
The family gave hundreds of thousands of dollars to politicians and about $300,000 to Democrat politicians alone. They reached out to Hillary through Cheryl Mills, according to the New York Times.
The State Department under Clinton expedited their immigration into the U.S. after they fled Ecuadorean justice. They donated to Hillary's campaign.
Once the Isaias tribe, including their extended family, were in the States, the Clinton State Department would not extradite them despite repeated requests from Ecuador…
MORE
.
—————————————————————————————
.
The Delusional Dream World Of Liberals Is Filled With Fake Hate Crime Hoaxes… That They Desperately Wish Were Real (To Give Their Lives Meaning) – Mike Adams
.

.
The delusional dream world of liberals is filled with HATE. Specifically, their minds are filled with imaginary "hate crimes," almost all of which turn out to be complete hoaxes woven from the cobwebs of mass hysteria. (Seriously, you are witnessing a large-scale "shared delusion" that reflects the deeply disturbing mass mental illness of the Left.)
Of course, liberals desperately hope the hate crime hoaxes are real. That's what gives their pathetic existence meaning. They need to tell themselves they are fighting against injustice, censoring people to halt "hate," and calling for violence against conservatives in order to establish "tolerance" and "peace."
Hate crimes and SJW propaganda have become the religion of the lunatic Left…