.
America's Newest Muslim Martyr Is A Child Rapist And Killer – Daniel Greenfield
The road to the Supreme Court for the country's newest Muslim martyr began with an Alabama tractor. It was a long way from County Road 62 in Alabama to One First Street, NE, in Washington, DC. And it all began in the summer of '95 when a Selma mom gave her daughter $6 and never saw her again.
While the frantic mother tried to find out what happened to her daughter, Domineque Hakim Marcelle Ray promised to help. He offered to put up fliers for the missing 15-year-old girl and put out a reward. Hakim kept on checking with Tiffany's mother to learn if any clues had turned up in her disappearance.
Hakim had a very good reason for his helpfulness.
On the evening of July 15, as her mother was getting ready to head home, Hakim and one of his friends picked up Tiffany Harville. Hakim drove her out near Highway 41, and raped her while she pleaded, "God, God, help me. Please help me, God."…
MORE
.
—————————————————————————————
.
DNC Chair Perez: 'Absolutely' You Can Be A Democratic Socialist And Capitalist – PJ Media
.

.
Tom Perez, chairman of the Democratic National Committee, has a tough job these days. His biggest problem is that he heads a crazy party. But his next biggest problem is almost as difficult: how does he reconcile the two wings of his party?
The first wing – let's call them the Looney Tunes Democrats – don't just want to "transform America." Them's small potatoes. The Alexandria Ocasio-Cortez wing of the party wants nothing less than to destroy America and rebuild it in a socialist image.
The Green New Deal is the perfect manifestation of this thrust to destroy and then rebuild. Of course, by the time Ocasio-Cortez and her allies are done, we'll have a barter economy where "shared scarcity" is the norm and little kids get treats for catching the most rats…
MORE
.
—————————————————————————————
.
Apple, Google Pressured To Drop Saudi App That Lets Men Track And Control Women – Mashable
Google and Apple are under pressure from human rights groups and a U.S. senator to remove from their stores an app called Absher. The app was created by the Saudi government and includes a feature that helps men monitor and control women who are under their guardianship, including wives and unmarried daughters.
Saudi men have this right thanks to the country's oppressive guardianship laws, which mandate every woman has a male guardian to make critical life decisions on her behalf. That guardian can be a father, brother, husband, or son, according to Human Rights Watch.
So men get the power to approve things like whether a woman applies for a passport, studies abroad, travels outside the country, or gets married. That system was already well in place before Absher''s debut, but the app makes controlling women much more efficient.
While Absher was released in 2015, it's prompted new scrutiny. One woman pursuing asylum recently indicated that she tried to flee the country without being detected by Absher and her male guardiam…
MORE
.
—————————————————————————————
.
Spreading The Fake Smollett "MAGA Country" Hate Crime: A Mainstream Media Montage – Zero Hedge
.

.
When oh when dear mainstream media will you ever learn to get off the same old script? Like actually including some skepticism of unverified claims as one might be so bold as to expect of professional "objective, unbiased" journalists?
Is it too much to ask CNN to bring an ounce of critical evidence to claims – especially on highly socially divisive topics such as a heinous hate crime – instead of closing their eyes and parroting whatever is the story line du jour merely because of politically convenient narratives?
How many embarrassing retractions, walk-backs, corrections, and deleted articles will it take?…
MORE
.
—————————————————————————————
.
Unhinged Leftist Assclown Accused Of Pulling Gun On Victim Wearing MAGA Hat – WBKO
A Tennessee man is in jail after being accused of pulling a gun on a Sam's Club customer Saturday. According to the police report, officers were called to Sam's Club due to a person with a gun.
According to the alleged victim Terry Pierce, a man pulled a gun on him because he was wearing a Make America Great Again (MAGA) hat. "I have as much right to wear that hat and support my country and my president as he has not to," said Pierce.
The police report confirms that the suspect, identified as James Phillips, admitted to flipping off Pierce and Pierce's wife because of their hats.
Pierce tells 13 News that he was shopping with his wife when Phillips "Pulled a .40 caliber out and stuck it in my face, backed up and said, 'It's a good day for you to die.'" Pierce went on to tell 13 News, "I said, 'Then pull the trigger. Put the gun down and fight me or pull the trigger. Whichever one you want.'…
MORE
.
—————————————————————————————
.
Creepy Pervert Anthony Weiner Released From Prison – Breitbart
.

.
Anthony Weiner has been released from prison and sent to a re-entry program in New York, according to Federal Bureau of Prisons records. Weiner, 54, was transferred to a residential re-entry center in Brooklyn to serve the remainder of his 21-month prison sentence for sending sexually explicit text messages to a 15-year-old girl, the records show.
The FBP's website states the residential re-entry centers, also known as halfway houses, are intended to allow inmates to "gradually rebuild their ties to the community and facilitate supervising ex-offenders' activities during this readjustment phase."
Weiner, a former Democratic House representative from New York, had been detained at Federal Medical Center Devens in Ayer, Mass…
MORE
.
—————————————————————————————
.
Nonpartisan Report: 136 Laws Give Trump Emergency Powers – WorldNetDaily
The nonpartisan think tank for Congress reports there are 136 laws that give President Trump emergency powers, some of which he is planning to invoke to fund barriers to protect critical segments of the southern border.
The report by the Congressional Research Service also noted that the legal standing required for individual Congress members or houses of Congress to object in court is "limited."
The analysis, reports the Washington Examiner's Paul Bedard, "confirms that the president appears to have the green light from Capitol Hill."
"Despite promises from Democratic leaders to sue to stop Trump, the nonpartisan Congressional Research Service has determined that the move may be legal and effective," he wrote. "In its most recent report on the border wall, CRS said that Congress actually wrote the legal path for Trump to follow to tap into Pentagon construction money to build the wall."…
MORE
.
—————————————————————————————
.
Quay County, MN Declares Itself A 'Second Amendment Sanctuary' – Daily Signal
.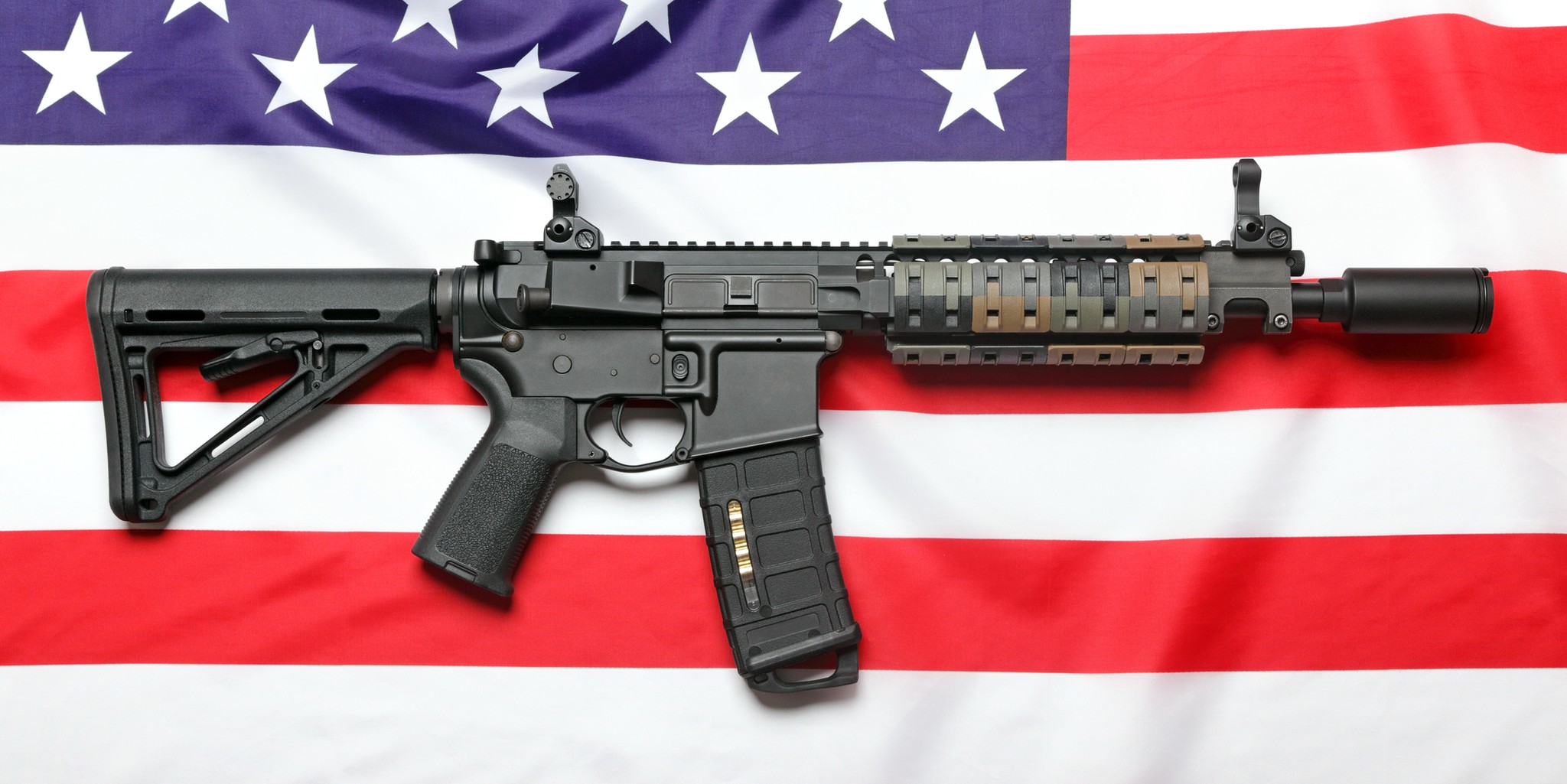 .
New Mexico's Quay County is pushing back against the state's gun control bills by declaring itself a "Second Amendment Sanctuary County." The Quay County Commission voted unanimously Wednesday supporting the resolution to protect its citizens' gun rights.
Among the bills pending in the state Legislature that the commision is responding to is House Bill 8, which extends required background checks to sales between private citizens. Anyone trying to privately sell a gun would first have to get it cleared through the gun shop where it was initially purchased. These transactions often relate to guns being exchanged in the online market.
Sheriffs within the state and gun owners from rural areas are criticizing such bills…
MORE
.
—————————————————————————————
.
Breasts – Paul A. Rahe
Now that I have your attention, I wish to direct it to a split decision handed down today by the 10th Circuit. On equal-protection grounds, the court struck down an ordinance in place in Fort Collins, CO forbidding women from baring their breasts in public except for the purpose of breastfeeding. Ed Whelan at National Review is on the case, and he reports the following:
In his majority opinion (joined by Judge Mary Beck Briscoe), Judge Gregory A. Phillips cites with approval the district court's objection that the ordinance "perpetuates a stereotype engrained in our society that female breasts are primarily objects of sexual desire whereas male breasts are not."

In a classic false dichotomy, Phillips concludes that the city's "professed interest in protecting children derives not from any morphological differences between men's and women's breasts but from negative stereotypes depicting women's breasts, but not men's breasts, as sex objects." Ditto for "notions of morality" that might underlie the law.
The minority opinion, which Whelan quotes at length, is, as he points out, quite sensible…
MORE
.
—————————————————————————————
.
"Onward Together": Inside Hillary's Latest Political Tax Scandal – Corey Lynn
.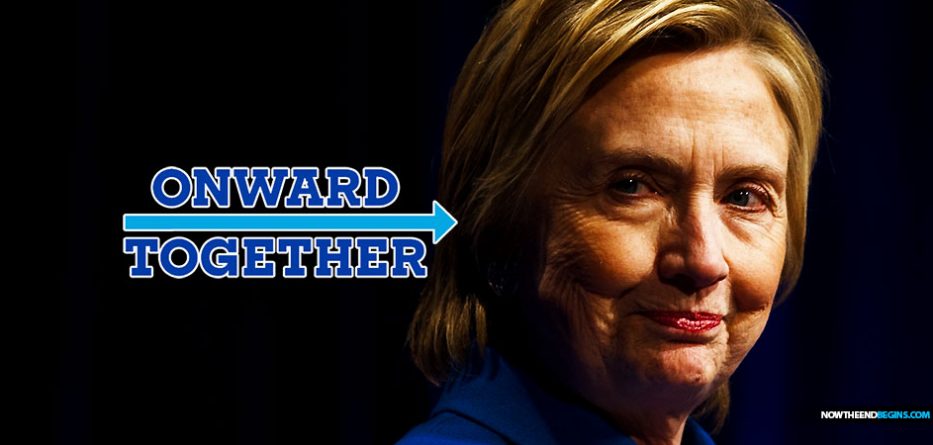 .
Most people are aware that "Onward Together" is a political organization to raise funds for the Democratic party, but what they don't realize, is the fact that this tax-exempt 501(c)(4) is operating ILLEGALLY, on multiple levels.
IRS laws, FEC documents, and Onward Together's tax return create one heck of a recipe, burning for an investigation. Not only does Onward Together require scrutiny, its partner organizations need a closer look as well.
Perhaps "Back Together" would have been more apropos, since Hillary Clinton got the band back together to form this tax-exempt political scandal.
Even Huma Abedin is on the payroll…
MORE
.
—————————————————————————————
.
Man Who Says He's 'Female' Enters Women's Bathroom, Sexually Assaults 10-Year-Old Girl – LifeSite News
Decades after feminism swept the West, transgender rights have now formally replaced women's rights as the emerging ideology of gender fluidity wipes out any formal conception of what a "woman" is to begin with.
Women and girls who feel unsafe when biological males enter spaces once reserved for females only are being essentially told that they are transphobic and that they should shut up. The University of West England even launched a poster campaign recently urging students to disregard those who look like they may be in the wrong bathroom.
When journalist Josephine Bartosch noted that, "UWE are saying that the feelings and fears of women matter less than those who identify as transgender," she was promptly condemned by the head of the LGBT society.
Over and over again, LGBT activists insist that there is no downside to eliminating female-only spaces or limiting them to biological women…
MORE
.
—————————————————————————————
.
Smollett Story Collapses Along With Liberal Virtue Signaling – Kim Hirsch
.

.
The Jussie Smollett story of how the actor bravely endured an attack in Chicago is coming to a close. And it's not looking good for Jussie's narrative, either. Indeed, the story has gotten more and more bizarre as time has gone on.
But Jussie stuck with his narrative of how MAGA supporters beat him on the mean streets of Chicago, yelling homophobic and racist slurs.
He took the official Smollett Story to Good Morning America on Thursday, where he spoke to a sympathetic Robin Roberts. He even shed a few tears:
Yes, brave Jussie says he can identify his two attackers. Now, it looks like he'll have a chance to do just that. And along with that, he's got a whole lotta 'splainin' to do…
MORE
.
—————————————————————————————
.
Docs Reveal FBI Cover Up Of 'Chart' Of Potential Violations Of Law By Hillary Clinton – Judicial Watch
Judicial Watch announced today it received 186 pages of records from the Department of Justice that include emails documenting an evident cover up of a chart of potential violations of law by former Secretary of State Hillary Clinton.
Judicial Watch obtained the records through a January 2018 Freedom of Information Act (FOIA) lawsuit filed after the DOJ failed respond to a December 4, 2017 FOIA request (Judicial Watch v. U.S. Department of Justice (No. 1:18-cv-00154)).
Judicial Watch is seeking all communications between FBI official Peter Strzok and FBI attorney Lisa Page.
The newly obtained emails came in response to a May 21 order by U.S. District Judge Reggie B. Walton to the FBI to begin processing 13,000 pages of records exchanged exclusively between Strzok and Page between February 1, 2015, and December 2017.
The FBI may not complete review and production of all the Strzok-Page communications until at least 2020…
MORE
.
—————————————————————————————
.
Trump's Emergency Declaration Is Legal And Needed To Protect America; Here's Why – Kayleigh McEnany
.

.
President Trump took bold and decisive action in the best interests of the American people when he declared a national emergency Friday to enable construction of a badly needed barrier along the U.S.-Mexico border to stymie human trafficking, drug trafficking and criminal crossings.
The president's move is a dramatic contrast to the radical position of Democrats supporting open borders and the abolition of the Immigration and Customs Enforcement (ICE) agency, a vital law enforcement organization that protects our national security.
President Trump's national emergency declaration is well within his executive authority. Along with other executive action and a new spending bill passed by Congress, it will permit him to reallocate and aggregate $8.1 billion in funding for a barrier along our southern border…
MORE
.
—————————————————————————————
.
Judge Imposes Limited Gag Order In Roger Stone Case – Daily Caller
A federal judge issued a limited gag order in the government's case against Roger Stone, the longtime Trump confidant indicted in the special counsel's probe last month.
The order, issued by U.S. District Court Judge Amy Berman Jackson, prohibits Stone from making statements to the media at the Washington, D.C. courthouse where his case will be handled, though the longtime GOP operative will largely be allowed to speak publicly about his case.
Lawyers and witnesses in the case face a more stringent gag order, Jackson ruled.
"Counsel for the parties and the witnesses must refrain from making statements to the media or in public settings that pose a substantial likelihood of material prejudice to this case," reads Jackson's four-page ruling.
Jackson said that the gag order against Stone could be tightened in the future.
Stone has argued that a gag order against him would limit his ability to make a living…
MORE
.
—————————————————————————————
.
Trump To Sign Spending Bill, Then Declare National Emergency To Build Wall – CNBC
.

.
President Donald Trump will sign spending legislation to prevent a government shutdown while declaring a national emergency to try to build his proposed border wall, the White House confirmed Thursday.
"President Trump will sign the government funding bill, and as he has stated before, he will also take other executive action – including a national emergency – to ensure we stop the national security and humanitarian crisis at the border," White House press secretary Sarah Huckabee Sanders said in a statement.
it came as the Senate prepared to vote on a measure to keep the government open past a midnight Friday deadline…
MORE
.
—————————————————————————————
.
Trump Demands California Pay Back Federal Government For Canceled Bullet Train Project – Daily Caller
President Donald Trump demanded that California pay back the federal government for its abandoned high-speed rail project, in a tweet Wednesday evening.
"California has been forced to cancel the massive bullet train project after having spent and wasted many billions of dollars," Trump wrote on Twitter. "They owe the Federal Government three and a half billion dollars. We want that money back now. Whole project is a 'green' disaster!"
Democratic California Gov. Gavin Newsom responded to Trump's tweet Wednesday evening.
"Fake news," Newsom wrote on Twitter. "We're building high-speed rail, connecting the Central Valley and beyond. This is [California's] money, allocated by Congress for this project. We're not giving it back. The train is leaving the station – better get on board! (Also, desperately searching for some wall $$??)"
Newsom announced Tuesday he was abandoning the high-speed rail project…
MORE
.
—————————————————————————————
.
Texas Oil Production Breaks New Record – Oilprice
.

.
The state of Texas now has even more bragging rights in the U.S. Oil Patch, and even globally According to a new report from the Texas Independent Producers Royalty Owners Association, the Lone Star state's oil production hit a record level not seen since 1973, the same year of the Arab oil embargo that roiled global oil markets.
Texas oil wells produced more than 1.54 billion barrels of crude in 2018, topping the previous record of 1.28 billion barrels set in 1973, TIPRO reported in its annual "State of Energy Report." Natural gas production also grew, reaching 8.8 trillion cubic feet (tcf) last year. In 2017, Texas also came close to beating the 1973 oil output record, pumping 1.26 billion barrels of oil.
To put Texas oil production in perspective, if it were a country, it would be the world's third oil producer sometime this year…
MORE
.
—————————————————————————————
.
U.S. Marines Slurp The Blood Of Beheaded Cobras And Eat Tarantulas In Bizarre Thai Survival War Games Exercise – Daily Mail
The annual Cobra Gold military exercise got underway in Thailand on Tuesday, which saw U.S. troops undergo a series of grueling and garish tasks in the name of survival. Twenty-eight other nations were in attendance at the largest event of its kind in the Asia-Pacific region, which teaches troops how to survive in extreme conditions in the jungle.
4,500 members of the U.S. forces will be partaking in crazed drills on land and sea, along side other soldiers from Singapore, China, Japan, India, South Korea, Indonesia and Malaysia.
U.S. Marines wasted no time in getting stuck in on Tuesday, as they queued up to slurp the blood of a decapitated cobra – which is said to be an effective hydrator should drinking water not be accessible during a jungle disaster.
Not for the faint of heart, many of the Marines can we seen with there eyes tightly shut and tongues tentatively presented as the bright red blood is dripped onto their tongue. But a number can also be seen almost celebrating as they guzzle down the nutritious liquid…
MORE
.
—————————————————————————————
.
William Barr Confirmed As U.S. Attorney General – CNBC
.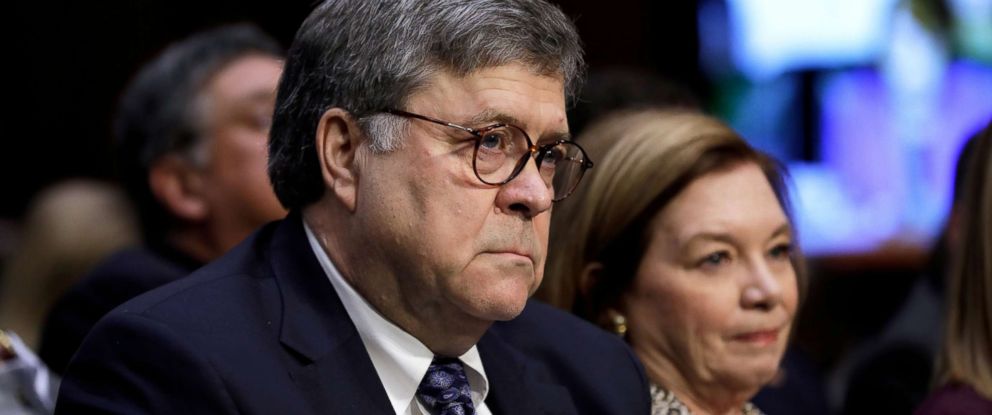 .
President Donald Trump's attorney general nominee William Barr was confirmed in the Senate on Thursday to take over the Justice Department as attorney general, where he will oversee special counsel Robert Mueller's Russia probe.
Barr, 68, was confirmed in a 54-45 vote that largely fell along party lines. He will be sworn in Thursday afternoon in the Oval Office by Supreme Court Chief Justice John Roberts, the White House told NBC News.
Barr was widely expected to be confirmed by the Republican-majority Senate on Thursday. He had served in the same role more than two decades earlier in President George H.W. Bush's administration…
MORE
.
—————————————————————————————
.
Amazon Cancels Plans To Open HQ2 In New York, Following Pushback By Leftists – The Hill
Amazon on Thursday announced that it has canceled plans to open its second headquarters, dubbed "HQ2," in New York City following aggressive pushback from some local lawmakers and activists.
"After much thought and deliberation, we've decided not to move forward with our plans to build a headquarters for Amazon in Long Island City, Queens," a company spokesperson said in a statement.
"While polls show that 70 percent of New Yorkers support our plans and investment, a number of state and local politicians have made it clear that they oppose our presence and will not work with us to build the type of relationships that are required to go forward with the project we and many others envisioned in Long Island City," the statement from Amazon said.
New York lawmakers for months have been drumming up resistance to Amazon's decision to bring half of its second headquarters to Queens…