.
Netflix Paid Nothing In Federal Or State Taxes In 2018 Despite Posting Record Profits Of $845 Million, And Even Got A $22 Million Rebate – Daily Mail
.

.
Netflix didn't pay a cent in state or federal income taxes last year, despite posting its largest-ever U.S. profit in 2018 of $845million, according to a new report. In addition, the streaming giant reported a $22 million federal tax rebate, according to the Institute on Taxation and Economic Policy (ITEP).
Senior fellow at ITEP Matthew Gardner said corporations like Netflix, which has its headquarters in Los Gatos, California, are still 'exploiting loopholes' and called the figures 'troubling'.
Netflix says they paid $131 million in taxes in 2018 and this is declared in financial documents. But Gardner says this figure relates to taxes paid abroad, according to a separate part of their statements…
MORE
.
—————————————————————————————
.
Evil Baby-Killing Whores Of Satan Update: Massachusetts Bill Follows New York's Radical Agenda, Legalizes Abortions Up To Birth – LifeNews
Massachusetts is joining the lineup of states considering bills to legalize abortions through all nine months of pregnancy.
The bill (SD 109), similar to a radical pro-abortion law passed in New York in January, would allow viable, late-term unborn babies to be aborted for any loosely defined "health" reason, according to the Washington Examiner.
It also would repeal the state law that requires girls under 18 to obtain a parent's consent before an abortion, the report states. The bill is named the Remove Obstacles and Expand Abortion Access Act (ROE Act).
Across the country, pro-abortion Democrats are pushing these bills based on fears that the new U.S. Supreme Court justices may overturn Roe v. Wade and allow states to begin protecting unborn babies' lives again. Similar bills are being considered in New Mexico, Vermont and Rhode Island. Another pro-abortion bill was defeated last week in Virginia…
MORE
.
—————————————————————————————
.
Jeff Bezos Publishes National Enquirer's "Extortion" Letter About "Below The Belt Selfies" – Hollywood Reporter
.

.
The Amazon billionaire is hitting back against the tabloid and its owner, American Media, alleging that the publication tried to blackmail him by threatening to publish explicit photographs of both him and Lauren Sanchez-Whitesell. In response, AMI says it will investigate the claims.
Amazon billionaire Jeff Bezos has done something very few people at his level have ever done: He's published a lengthy essay in his own words, on the blog platform Medium, in an effort to hit back at the National Enquirer and its owner, American Media Inc., alleging that the publication was trying to blackmail him over explicit selfies.
"Rather than capitulate to extortion and blackmail, I've decided to publish exactly what they sent me, despite the personal cost and embarrassment they threaten," writes Bezos…
MORE
.
—————————————————————————————
.
The Moral Idiocy Of Our Times – Bruce Thornton
One of the foundational myths of modernity holds that the progress of scientific knowledge and technology has been accompanied by moral progress. As wealth and knowledge increase, the old impediments to moral improvement such as poverty, religious superstition, and ignorance are being swept away, resulting in a kinder, gentler, and more pacific human nature.
Last week we were presented with evidence that this argument is woefully mistaken. In New York a bill was passed that removed restrictions on late-term abortions, allowing infants viable outside the womb to be killed "at any time" to protect the mother's life or "health."
Worse yet, this regression into primitive custom was met with celebratory cheers and a standing ovation by the "lawmakers" who had approved it.
In Virginia a similar law was proposed but rejected. It had been defended by Del. Kathy Tran and Gov. Ralph Northam (pictured above). They admitted that a baby could be killed even after the mother went into labor, or after delivery…
MORE
.
—————————————————————————————
.
The 10 Most Insane Requirements Of The Green New Deal – David Harsanyi
.

.
A number of Democratic Party presidential hopefuls – including Cory Booker, Kamala Harris, Elizabeth Warren, Kirsten Gillibrand, Juliلn Castro, and Beto O'Rourke, for starters – have already endorsed or expressed support for the "Green New Deal" (GND).
Today, Rep. Alexandria Ocasio-Cortez and Sen. Edward J. Markey dropped details about her plan.
It is not hyperbole to contend that GND is likely the most ridiculous and un-American plan that's ever been presented by an elected official to voters. Not merely because it would necessitate a communist strongman to institute, but also because the societal cost are unfathomable…
MORE
.
—————————————————————————————
.
NYT Big Jill Abramson Accused Of Plagiarism In New Book, And Boy, Is It Bad – Monica Showalter
Jill Abramson, the former New York Times editor who carries a little plastic Obama doll in her purse for comfort, has written quite a book, trying to describe the news industry the same way the great David Halberstam once did in The Powers that Be in the 1970s.
She examines four news outfits, plus Facebook, in an attempt to replicate Halberstam's tome about how the news industry evolved in her new book, titled Merchants of Truth. Her conclusion? Legacy media rule. Upstart media have no value.
After a big buildup from this, she's got a problem: she's being accused of plagiarism.
Here's the New York Times' generally positive review from Jan. 22:
The episode [Abramson's firing from the New York Times], in more ways than one, set Abramson on a path that would produce "Merchants of Truth," her book examining four news organizations trying to sail through the storm of digital transformation: BuzzFeed, Vice, The Washington Post and The Times…
MORE
.
—————————————————————————————
.
RNC Files Grievance Against Elizabeth Warren For Claim She Is Native American – Breitbart
.

.
The Republican National Committee (RNC) filed a grievance on Wednesday with the State Bar of Texas over Sen. Elizabeth Warren's 1986 claim on her Texas Bar registration card that her race is American Indian.
The claim appears to be made in Warren's own handwriting.
The story that Warren claimed in her 1986 Texas Bar registration card that her race is American Indian was first reported in The Washington Post on Tuesday.
Late Wednesday a spokesperson for the State Bar of Texas confirmed to Breitbart News that Warren did claim her race was American Indian in that 1986 bar registration card, and provided Breitbart News with a copy of that card…
MORE
.
—————————————————————————————
.
U.S. Army To Buy Israeli-Made Iron Dome To Protect Soldiers From Indirect Fire – Military
The U.S. Army will buy the Israeli-made Iron Dome air-defense system to protect soldiers from indirect-fire threats on the battlefield.
"The U.S. Army has announced its intent to procure a limited number of Iron Dome weapon systems to fill its short-term need for an interim Indirect Fire Protection Capability," Col. Patrick Seiber, spokesman for Army Futures Command, said Wednesday in a press release.
The Iron Dome Weapon System was developed by the Israeli firm Rafael Advanced Defense Systems to detect, assess and intercept incoming rockets, artillery and mortars. Rafael has teamed with Raytheon to produce Iron Dome's Tamir interceptor missiles to engage incoming threats launched from up to 40 miles away.
"It's the world's most used missile defense system, intercepting more than 1,500 targets with a greater than 90 percent success rate since being fielded in 2011," according to Raytheon's website…
MORE
.
—————————————————————————————
.
Fourth Democrat Gets Caught Up In Virginia Scandals, Knew About Sexual Assault Allegations For A Year, Report Says – Daily Wire
.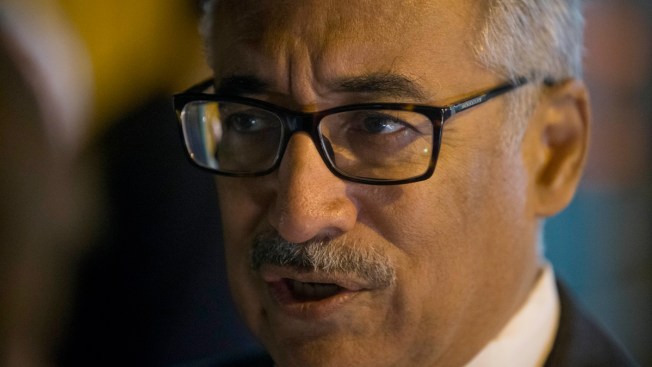 .
The series of scandals that have brought Virginia Democrats to their knees over the last week worsened after a new bombshell report was released on Wednesday night that alleges a Democratic lawmaker knew about the sexual assault allegations against Democrat Lieutenant Governor Justin Fairfax for over a year.
ABC News reports that Rep. Bobby Scott (D-VA) was made aware of the allegations directly from Fairfax's accuser, Dr. Vanessa Tyson, "who on Wednesday released a statement detailing the alleged 2004 assault, which took place at the Democratic National Convention in Boston."
"Allegations of sexual assault need to be taken seriously," Scott said in a statement to ABC News. "I have known Professor Tyson for approximately a decade and she is a friend…
MORE
.
—————————————————————————————
.
Colorado University Hit With Lawsuit For Refusing To Recognize Christian Apologetics Club – College Fix
A federal court may soon determine whether universities may dictate the leadership structure of a student organization that's dedicated to defending and supporting Christian principles with logic, reasoning and facts, according to a lawsuit filed in Colorado.
The student organization, Ratio Christi, "is a global movement that equips university students and faculty to give historical, philosophical, and scientific reasons for following Jesus Christ," according to its website.
Beginning in 2016, the Christian apologetics campus organization was denied formal registration status by the University of Colorado-Colorado Springs due to a requirement in the group's bylaws that its officers must "share and personally hold Christian beliefs."
According to campus officials, Ratio Christi cannot be registered with the university unless it allows non-Christians – even those with explicitly anti-Christian beliefs – to hold leadership positions within the group…
MORE
.
—————————————————————————————
.
Virginia AG Mark Herring Admits Wearing Blackface In College – Breitbart
.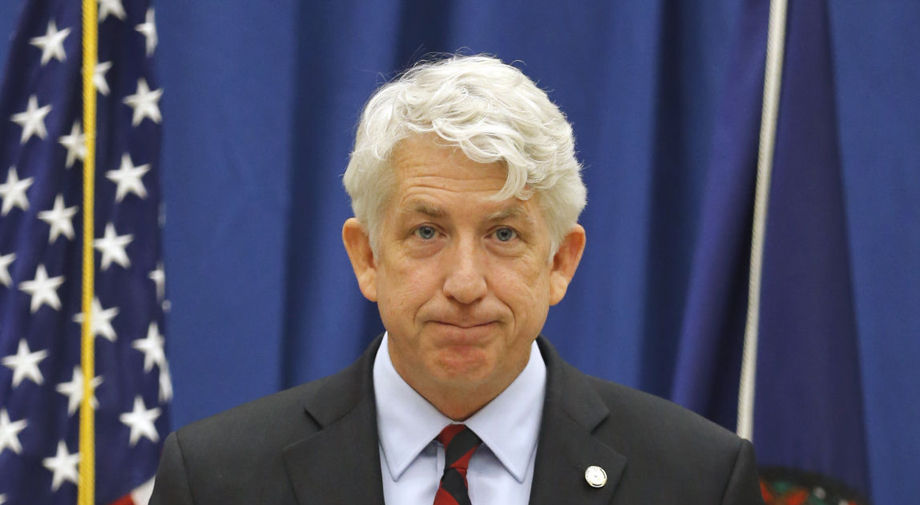 .
Virginia Attorney General Mark Herring (D) revealed to black lawmakers in an emergency meeting Wednesday morning that he wore blackface at a college party in 1980. Herring issued a statement saying he wore brown makeup and a wig in 1980 to look like a black rapper during a party as a 19 -year-old undergraduate at the University of Virginia.
The revelation further roils the top levels of Virginia government. Virginia Gov. Ralph Northam (D) and Lt. Gov. Justin Fairfax (D) are already facing controversies, and Herring would be next in line to be governor after those two men.
Herring said he and two friends dressed up to look like rappers they listened to, including Kurtis Blow…
MORE
.
—————————————————————————————
.
Feds Spending $1,489,703 Studying Sleep Habits At Mexico Border – Washington Free Beacon
The National Institutes of Health is spending roughly $1.5 million on a study of the sleep habits of Mexican Americans living along the U.S. border. The "border health" study began last year and is being conducted by the University of Arizona.
The study is recruiting 1,100 people in the tiny border town of Nogales, Ariz., to see how well they sleep. Researchers claim Mexican Americans do not sleep as well as their peers, blaming "social" factors at the border.
"Disparities in sleep health in racial/ethnic minorities exist, including Mexican Americans. In particular, social-environmental factors at the U.S.-Mexico border may play an important role in sleep health disparities," according to the grant for the study. The project aims to help Mexican Americans sleep "through a community partnership."
"This project will not only allow for increased understanding of the complex relationship among sleep, health, and social-environmental pressures, but through a community partnership it can maximize our ability to reduce these disparities," the grant states…
MORE
.
—————————————————————————————
.
Extremely White Elizabeth Warren Identified Herself As An "American Indian" On 1986 State Bar Registration – Zero Hedge
.


.
In a report published Tuesday night, just before President Trump started his State of the Union, the Washington Post revealed that it had discovered a document where 2020 Democratic presidential contender Elizabeth Warren, who was exposed by a DNA test that backfired late last year for having a negligible amount of Native American heritage, listed her race as "American Indian" on a registration card for the Texas State Bar in the mid-1980s.
The card lists Warren's name, gender and the address for the University of Texas law school in Austin, where she was working at the time. On the line for "race," Warren wrote: "American Indian." Meanwhile, lines for "National Origin" and "Physical handicap" were left blank.
As WaPo explains, "the card is significant" because, for the first time, it shows that Warren "directly claimed the identity."…
MORE
.
—————————————————————————————
.
Winning: U.S. Trade Deficit Narrows Much More Than Expected – CNBC
The U.S trade deficit with its global partners fell in November for the first time after five straight months of increases as the shortfall with China and several other countries declined.
Tightening the balance between imports and exports has been a major goal of the Trump administration, which last year started levying tariffs in an effort to close the gap.
A release from the government Wednesday showed the gap had closed in November, the most recent month for which data was available, to $49.3 billion from $55.7 billion in October, representing an 11.5 percent decline. Economists surveyed by Dow Jones had been looking for a deficit of $54.3 billion.
The decline was largely due to a slide in imports, which fell 2.9 percent to $259.2 billion. Exports edged lower to $209.9 billion, a 0.6 percent drop.
In all, the year-to-date goods and services deficit increased by $51.9 billion, a 10.4 percent rise from the same period in 2017…
MORE
.
—————————————————————————————
.
Amid Baltimore's Persistent Violence, Police Department Failing To Fill 500 Patrol Officer Positions – Baltimore Sun
.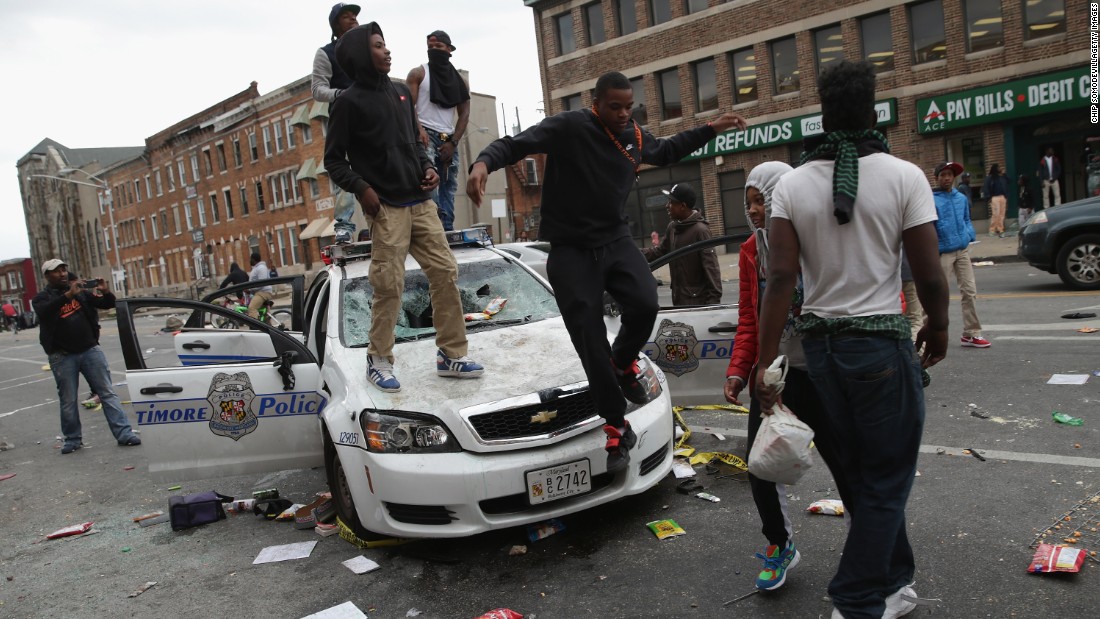 .
The Baltimore Police Department's efforts to recruit hundreds of new police officers to fill vacant patrol positions in the face of persistently high levels of street violence are not going well, according to new recruitment figures obtained by The Baltimore Sun.
The department is not only failing to fill the estimated 500 vacancies, but suffered a net loss of 36 sworn officers in 2018 – hiring 184 officers but losing 220 others, data show. Meanwhile, homicides have topped 300 in each of the past four years, making Baltimore the most murderous big city in the nation.
The net decline in officers comes despite a recognition among top-level city administration and police officials that the department's current practice of paying overtime to overworked officers to fill otherwise empty patrol cars is unsustainable…
MORE
.
—————————————————————————————
.
Democrat Senators Refuse To Acknowledge Virginia Lieutenant Governor Fairfax's Sexual Assault Accuser – Daily Caller
Democratic senators on Capitol Hill refused to acknowledge the sexual assault allegations that have emerged against Virginia Lt. Gov. Justin Fairfax when asked by The Daily Caller News Foundation Tuesday.
When asked if Fairfax's accuser should be believed, every senator asked, dodged the question or acted like they had not heard the news, despite the fact it has been major national news for multiple days.
Less than an hour later, Vermont Independent Sen. Bernie Sanders returned and pretended that he was on a phone call to avoid answering questions about Fairfax's accuser.
"I haven't even looked at the details about that. I really haven't. I just know the high level. I haven't really looked at the details about any of that. It's a tough situation but I just don't look at the details. It's just not something that I've focused on," Alabama Democratic Sen. Doug Jones said to TheDCNF…
MORE
.
—————————————————————————————
.
Trump: "America Will Never Be A Socialist Country"; "We Were Born Free And We Will Stay Free" – Real Clear Politics
.

.
President Trump said the United States will never become a socialist country in his 2019 State of the Union address.
"We stand with the Venezuelan people in their noble quest for freedom – and we condemn the brutality of the Maduro regime, whose socialist policies have turned that nation from being the wealthiest in South America into a state of abject poverty and despair," Trump said Tuesday night.
"Here, in the United States, we are alarmed by new calls to adopt socialism in our country," the president said. "America was founded on liberty and independence – not government coercion, domination, and control. We are born free, and we will stay free."…
MORE
.
—————————————————————————————
.
32 Religious Groups Targeted By Leftist Administrators At University Of Iowa – Washington Free Beacon
The University of Iowa has placed 32 campus religious groups on probation because they are supposedly in violation of the school's antidiscrimination policy. The public became aware of the list during arguments in federal district court last week involving a Christian student group initially kicked off campus.
Business Leaders in Christ (BLinC) brought together students for weekly discussions centered on prayer and biblical messages. The mission of the group is to form future business leaders who integrate the values of their faith into their work. BLinC's group leaders are expected to share its Christian faith.
In February 2017, a member of BLinC filed a complaint with the university after he was denied the chance to serve as the group's vice president because he was openly gay and disagreed with the group's views on marriage and sexuality.
The student was told he could remain as a member but could not serve in a leadership role…
MORE
.
—————————————————————————————
.
Evil Baby-Killing Whores Of Satan Update: Democrat Patty Murray Blocks Senate Bill Banning Infanticide After Failed Abortions – LifeSite
.

.
Sen. Patty Murray, D-WA, blocked the unanimous passage of the Born-Alive Abortion Survivors Protection Act today, a bill which would have required doctors to provide medical care to babies born alive during failed abortions.
This was a unanimous consent vote, a mechanism under which the bill passes the U.S. Senate if no senator objects and individual senators' positions are not recorded. Murray objected to the motion, claiming there are already laws against infanticide.
"This is a gross misinterpretation of the actual language of the bill that is being asked to be considered and, therefore, I object," said Murray. After Murray objected to the bill, Sen. Joni Ernst, R-IA, lamented on the Senate floor that this body "can no longer unanimously condemn murder."…
MORE
.
—————————————————————————————
.
DHS-AG Report: 'No Evidence' Foreign Government Had Any 'Material Impact' On Midterm Elections – CNS
On Monday, Acting Attorney General Matthew G. Whitaker and Secretary of Homeland Security Kirstjen M. Nielsen submitted a classified joint report to President Donald Trump evaluating the impact of any foreign interference on election infrastructure or the infrastructure of political organizations, including campaigns and candidates in the 2018-midterm elections.
"There is no evidence to date that any identified activities of a foreign government or foreign agent had a material impact on the integrity or security of election infrastructure or political/campaign infrastructure used in the 2018 midterm elections for the United States Congress," the Executive Order-mandated report concludes:
"Although the specific conclusions within the joint report must remain classified, the Departments have concluded there is no evidence to date that any identified activities of a foreign government or foreign agent had a material impact on the integrity or security of election infrastructure or political/campaign infrastructure…
MORE
.
—————————————————————————————
.
Colorado Jogger Strangles Mountain Lion To Death – Daily Caller
.

.
A mountain lion met a very unlikely fate when it attacked a jogger in Colorado on Monday afternoon.
The "juvenile mountain lion," as a Colorado Parks and Wildlife statement describes it, approached and attacked a jogger about an hour north of Denver at the West Ridge Trail at Horsetooth Mountain Open Space. But the jogger reacted quickly, manhandled the beast, and strangled it to death. He then took himself to the hospital.
The CPW statement explains, in part:
The victim of the attack described hearing something behind him on the trail and was attacked by a mountain lion as he turned around to investigate…