.
Secretary Of State Pompeo Delivers Major Anti-Obama Speech In Cairo: "The Age Of Self-Inflicted American Shame Is Over" – Gateway Pundit
.

.
Secretary of State Mike Pompeo is traveling the Middle East this week to assure U.S. allies that the Trump administration is not abandoning the region.
After stops in Jordan and Iraq Secretary of State Pompeo landed in Cairo to deliver a major foreign policy speech to Egyptian leaders.
Pompeo criticized the failed policies of the previous Obama administration. Leading from behind was an abysmal failure. Pompeo assured leaders,
"The days of self-inflicted American shame is over."
Pompeo congratulated Egypt on the grand opening of the largest Christian Church in the country…
MORE
.
—————————————————————————————
.
Ford To Cut Thousands Of European Jobs, Close Factories In "Major Restructuring" – Zero Hedge
In the latest confirmation that global auto sales are sliding and that U.S. automakers are struggling to compete in the hypercompetitive European car market – something that President Trump might interpret as another reason to press ahead with auto tariffs presently being studied by the Commerce Department – Ford has announced a massive 'restructuring' of its European operations, following in the footsteps of GM's much broader restructuring, that will entail thousands of job cuts and possibly factory closures.
The cuts are hardly a surprise after the carmaker's foreign profits have plunged over the past two years thanks in part to exchange rate-related losses spurred by the strength of the dollar, as well as poor sales of its diesel models.
According to the BBC, which broke the story, Ford will lay off 'thousands' of workers and contemplate factory closures. Ford's decision to curtail its European operations comes two years after GM sold its European subsidiary to French carmaker Peugeot…
MORE
.
—————————————————————————————
.
Pastor Ticketed For Feeding Homeless Sues Government – WorldNetDaily
.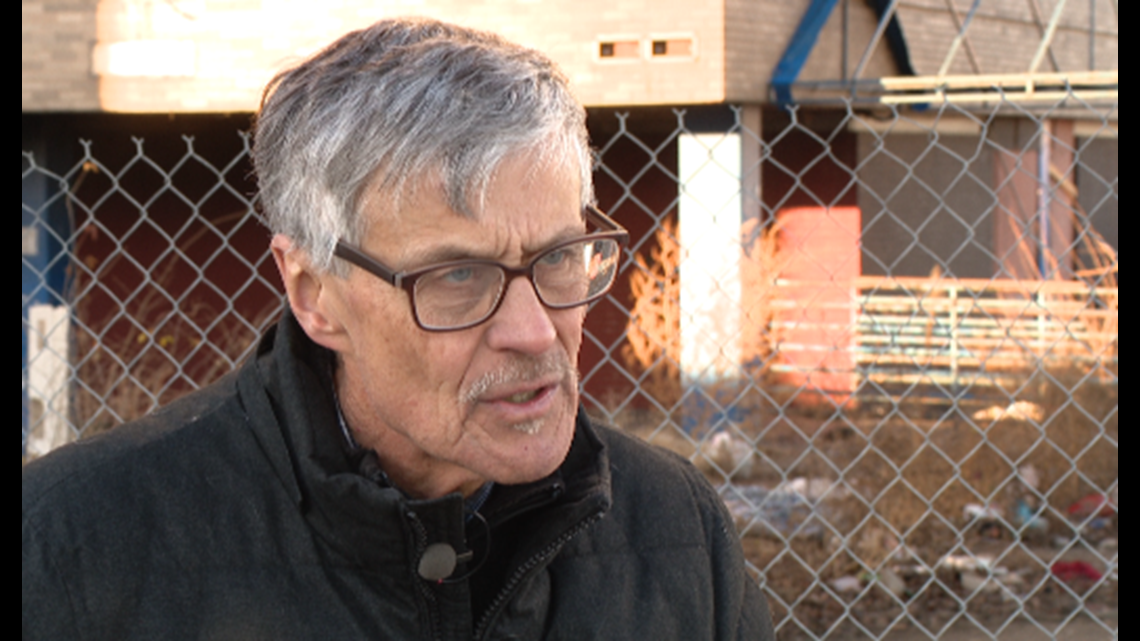 .
Is giving food to homeless people a crime? That question could be decided in federal court now that a Missouri pastor is suing the city of St. Louis, after he was ticketed for providing nourishment to those in need.
According to the Riverfront Times, Rev. Ray Redlich and Chris Ohnimus regularly hand out bologna sandwiches as they travel through the city to pray with others and distribute Christian literature.
"We minister to people,"said Redlich, who helped run the New Life Evangelistic Center homeless shelter before the city shut it down. But on Oct. 31, the pair was surrounded by four police cars along with officers on bikes who issued them a court summons…
MORE
.
—————————————————————————————
.
DOD IG Reveals The Pentagon Let $27.7 Billion 'Expire' As Trump Seeks $5.7 Billion In Border Wall Funding – Daily Caller
The Defense Department has relinquished over $27 billion to the U.S. Treasury since 2013 simply because it couldn't spend the money quick enough, according to a DOD Inspector General report released Tuesday.
The DOD was required to fork over the "expired funds" because the Pentagon failed to spend it "within the legal timeframes," according to the report.
The revelation comes as President Donald Trump is considering declaring a state of emergency that would allow him to bypass Congress and leverage unobligated military funds to build a wall along the U.S.-Mexico border.
The partial shutdown of the federal government entered its 19th day on Wednesday as Trump remains steadfast in his demand for $5.7 billion in border wall funding from Congress. Democrats, in turn, say they won't negotiate with the president on the wall until the government reopens…
MORE
.
—————————————————————————————
.
Jeff Bezos Leaves $137 Billion On The Line Without Prenup In Divorce – Page Six
.

.
Amazon CEO Jeff Bezos and his wife, MacKenzie, who announced they are divorcing after 25 years of marriage, did not have a prenuptial agreement – meaning they will divide their gargantuan fortune equally, according to a report on Thursday,
Bezos, 54 – who sits at the top of Forbes' world billionaires ranking with a real-time worth of $137.1 billion – and MacKenzie, 48, an award-winning novelist, live in Washington state, a "community property state," meaning divorcing couples without a prenup split assets 50-50, according to TMZ, which cited "sources with direct knowledge" of their arrangement.
Since Amazon was founded a year after the Bezoses tied the knot, MacKenzie could fetch as much as $66 billion based on the value of the company today, according to CNBC…
MORE
.
—————————————————————————————
.
Obama's Border Patrol Chief Debunks Democrat Talking Points About Border – Daily Wire
Obama's former Border Patrol chief Mark Morgan responded to President Donald Trump's Wednesday speech on illegal immigration by noting that Customs and Border Protection (CBP) agents regularly apprehend "murderers, rapists, pedophiles, other violent offenders, and gang members."
Morgan made the remarks while appearing on Fox News' "Tucker Carlson Tonight" with host Tucker Carlson immediately following Trump's Oval Office address.
"Before I was even chief of Board Patrol, I served on the FBI or two decades," he told Carlson.
"One of my assignments was I led the El Paso office. From my office right on the border, I could see Juarez. Every day, Tucker, we worked the DEA and all components of DHS. And we worked human trafficking cases, we worked drug cases, and we worked drug and gang cases, all impacting the southern border."…
MORE
.
—————————————————————————————
.
Here Are The Eight Republicans Who Voted With Dems To Pass Anti-Wall Budget – SooperMexican
.

.
The Democrats are trying to pressure Trump and Republicans into opening up the government by passing more budget bills without wall funding. And in their latest one, eight Republicans voted along with the Democrats – here's the list:
* Will Hurd (Texas)
* Fred Upton (Mich.)
* John Katko (N.Y.)
* Brian Fitzpatrick (Pa.)
* Greg Walden (Ore.)
* Adam Kinzinger (Ill.)
* Herrera Beutler (Wash.)
Huh? What. Oh, that's seven? Hmmm…
MORE
.
—————————————————————————————
.
Why Wasn't Fence Stipulated In Secure Fence Act Of 2006 Built? – Jeff Dunetz
TheSecure Fence Act was introduced on Sept. 13, 2006, by Rep Peter King (R-NY) and passed Congress on a bi-partisan basis. In the House of Representatives, the Fence Act passed 283-138 on September 14, 2006. On September 29, 2006, the Fence Act passed in the Senate 80-19
Out of the eighty senators in total who voted in favor of the secure fence act, twenty-six (out of the forty-four) Democrats voted in favor of the bill (one, Ted Kennedy did not vote). A dozen years later some of those Democratic Senators are still serving in the upper body (Sherrod Brown was in the house, but is now in the Senate) they include;
* Sherrod Brown (OH)
* Thomas Carper (DE)
* Diane Feinstein (CA)
* Bill Nelson (FL)
* Chuck Schumer (NY)
* Debbie Stabenow (MI)
* Ron Wyden (OR)…
MORE
.
—————————————————————————————
.
Remember When Starbucks Caved And Opened Their Bathrooms To Non-Customers? Here's How That Worked Out – Marr Walsh
.

.
There are so many contrived outrages in a given week, let alone a year, that it can be hard to recall any individual instance of outrage after it has already passed. But the infamous Starbucks bathroom outrage was so phony, so absurd, and so disconnected from anything resembling logic or reason, that it deserves to be remembered.
In case you need a refresher course: a Starbucks manager at a location in Philadelphia came under heavy fire last spring after refusing restroom privileges to two non-customers. The men, who happened to be black, asked to use the restroom but were informed that only paying customers were granted access to the facilities. This was not a policy she invented on her own. At the time, many Starbucks locations enforced this rule, just as many other restaurants and stores enforce similar rules…
MORE
.
—————————————————————————————
.
Man Spent Three Hours Licking California Home's Doorbell – Breitbart
Authorities are on the lookout for a man allegedly caught on camera Saturday licking a California home's doorbell for three hours. The homeowners, who were out of town when the incident first occurred, discovered the alleged door-licker when checking their home security camera's footage, KABC reported.
The video footage also reportedly caught the suspect moving an extension cord and relieving himself in the front yard. Their children were asleep inside the home at the time but did not wake up to the movement outside the home.
"I thought, boy there's a lot of traffic. I go, 5:00 in the morning? My son doesn't get home till 6:00 a.m. well then who the heck is that?" homeowner Sylvia Dungan told KION.
The Dungans eventually notified police, who investigated the footage and identified the suspect as 33-year-old Roberto Daniel Arroyo. Authorities say Arroyo is still at large and he could be charged two misdemeanor counts of petty theft and prowling once apprehended…
MORE
.
—————————————————————————————
.
Trump Delivers Knock-Out Speech On Border Crisis – Daily Wire
.

.
President Donald Trump declared the ongoing turmoil on the southern border "a humanitarian crisis, a crisis of the heart and a crisis of the soul" in his first address to the nation from the Oval Office.
In an emotional speech, the president highlighted the thousands of deaths that have come from drugs that have come in through the southern border and Americans who have been murdered at the hands of illegal aliens.
"Every day, Customs and Border Patrol agents encounter thousands of illegal immigrants trying to enter our country," Trump said. "We are out of space to hold them and we have no way to promptly return them back home to their country."…
MORE
.
—————————————————————————————
.
Four Dirtbags Break Into Man's Home, So He Shoots All Of Them – Daily Caller
Four criminals were shot after breaking into a gun owner's home in Yuma, Arizona, last week.
The Arizona resident awoke to discover four home intruders attempting to break into his house around 1:00 a.m. on January 3. The resident shot all four intruders using "several" rounds, according to authorities.
The Yuma County Sheriff's Office said the owner of the house was jolted awake by the sound of the intruders. "The subjects made entry into the home and during the process of the home invasion and burglary, an occupant of the home fired several rounds, striking all four of the subjects," according to the sheriff's office.
According to local news station KYMA, an eyewitness who lives on the street reports that the homeowner who discharged the weapon warned the ill-fated intruders that he was home by flickering his lights on and off inside the residence. The intruders ignored the warning, breaking in via the back door and smashing the window next to it. The owner subsequently opened fire and hit all four suspects…
MORE
.
—————————————————————————————
.
Paris' First Naked Restaurant Closes After 15 Months Due To Lack Of Customers – Daily Mail
.

.
The first nudist restaurant in Paris has been forced to close its doors 15 months after opening because it failed to attract enough customers.
O'naturel, located in the city's 12th arrondissement, will close its doors permanently in February, owners Mike and Stephane Saada revealed.
The restaurateurs, who opened O'naturel in November 2017, said: 'We will only remember the good times, meeting beautiful people and customers who were delighted to share exceptional moments.'
Mike and Stephane, 42-year-old twins, decided to open a nude restaurant despite not being nudists themselves…
MORE
.
—————————————————————————————
.
White Judge Under Attack From Leftists for Telling The Truth About Black-On-Black Crime – New York Post
A white Tennessee judge is under fire for a courthouse tirade in which he denounced black-on-black crime by comparing it to the Ku Klux Klan.
Montgomery County Judge Wayne Shelton was overseeing the preliminary hearing for Vincent Merriweather, accused of a homicide that occurred in Clarksville last November. While addressing Merriweather last week, Shelton launched into a racially charged speech, saying he was "sick and tired" of black men shooting each other.
"I don't understand it," Shelton is heard saying in audio posted to Instagram. "I grew up in a time where people wore white robes and they shot at black people. And now we see young black men wearing black hoodies shooting at black men. And doing a much more effective job than the Klan ever thought about doing."
While some on social media condemned Shelton's words as racist, others have come to his defense. Jimmie Garland, president of the Clarksville branch of the NAACP, initially felt that the judge was "on point."…
MORE
.
—————————————————————————————
.
People Behind Campaign To Decriminalize Psychedelic Mushrooms In Denver Say They've Collected Enough Signatures To Make The Ballot – KBTV
.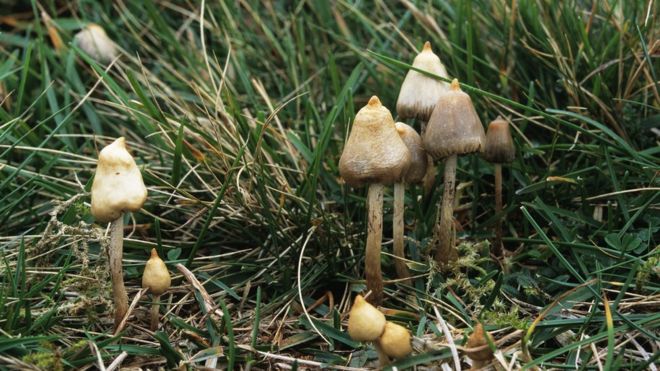 .
The campaign to decriminalize psychedelic mushrooms in Denver said it has more than enough signatures to make the May municipal ballot and will turn them into the elections office following a rally outside the Capitol Monday afternoon.
Kevin Matthews, the campaign director for Denver for Psilocybin, said the group has gathered more than 8,000 signatures. The elections office has 25 days to verify they have collected the 4,729 valid signatures needed to make the May 2019 municipal ballot.
"This is a chance for Denver and Colorado to be an example for the rest of the country," Matthews said. He said an important distinction for voters to make is the fact the measure would decriminalize magic mushrooms rather than legalize them…
MORE
.
—————————————————————————————
.
In Another Dramatic Defeat For May, MPs Back Measure To Block "No Deal" Brexit – Zero Hedge
In another stunning defeat for Theresa May and her senior cabinet, MPs on Tuesday backed a measure intended to thwart the possibility of a 'no deal' Brexit by attaching an amendment to a crucial Finance Bill that will effectively force the UK government to shut down if Article 50 isn't suspended or Parliament doesn't explicitly vote to approve a 'no deal' exit.
The so-called "Cooper amendment" to the finance bill was tabled by Labour's Yvette Cooper and had become the focus of Brexit related drama since Parliament returned from its Christmas break this week. The vote passed 303-296 with the help of 20 Tory rebels.
In the wake of May's latest defeat, her government has stood by its rhetoric, with Treasury Minister Robert Jenrick saying the "simple truth" remained that the UK would leave the EU on 29 March. All the amendment would do, he told MPs, would be to make the UK "somewhat less prepared" for Brexit.
Sir Oliver Letwin, the former Tory minister who backed the amendment, said "the majority tonight that is expressed in this house will sustain itself…
MORE
.
—————————————————————————————
.
Students Hate Trump's Border Quotes, But They're From Dems – WorldNetDaily
.

.
Students on the campus of American University in Washington, D.C., reacted with disgust when they were read quotes regarding illegal immigration and the border wall that they thought came from President Trump.
"I just really think it's hateful speech," said one. It turned out, however, that Campus Reform's Cabot Phillips was reading them the words of Senate Minority Leader Chuck Schumer, Secretary of State Hillary of Clinton and President Barack Obama.
Campus Reform produced the video capturing the student responses amid the partial government shutdown over the budget impasse. The shutdown centers on Democratic opposition to President Trump's request for $5.7 billion in border security…
MORE
.
—————————————————————————————
.
Socialist Assclown Bill De Blasio Announces 'Health Care For All' Program In New York City – Daily Wire
New York City Mayor Bill de Blasio declared Tuesday that the city will unveil a brand new "universal" health care program, footing the bill for all uninsured New York City residents, "regardless of their ability to pay or their immigration status."
ABC News reports that de Blasio's new plan, NYC Care, isn't exactly a "universal health care" plan, but rather a "guarantee" that the city will pay for preventative medical care for an estimated 600,000 who do not have insurance, but live within the boundaries of New York City.
Health care, De Blasio announced, is now a "right" for anyone who gets sick in NYC.
"We recognized that obviously health care is not just in theory a right," De Blasio told media ahead of his announcement. "We have to make it in practice a right."
"Health care is a human right. In this city we are going to make that a reality," De Blasio repeated at a press conference on the expansion Tuesday morning…
MORE
.
—————————————————————————————
.
Sears To Shut Its Doors After 126 Years In Business – CNBC
.

.
Sears Holdings has rejected Chairman Eddie Lampert's bid to save the 126-year-old company, setting the storied retailer with more than 50,000 employees on a path to liquidation, people familiar with the situation told CNBC on Tuesday. Sears, which also owns Kmart, planned to announce its liquidation plans Tuesday morning, the people said.
Lampert had put forward a $4.4 billion bid to save Sears by buying it out of bankruptcy through his hedge fund ESL Investments. His offer, though, was deemed insufficient by Sears' advisors, the people said. One of the biggest unresolved issues was covering the fees and vendor payment it owes, making it "administratively insolvent."
Still, ESL plans to protest Sears' decision, a person familiar with the situation told CNBC. ESL…
MORE
.
—————————————————————————————
.
California Governor Newsom Seeks To Add More Illegal Aliens To State Health Care Plan – Washington Times
Newly sworn-in California Gov. Gavin Newsom, vowing to provide "sanctuary to all who seek it," has proposed extending state health care coverage to more illegal immigrants living within the Golden State's borders.
Hours after assuming office, Mr. Newsom released sweeping health care proposals to raise the age limit for illegal aliens covered by Medi-Cal from 19 to 26, which would make California "the first state in the nation to cover young undocumented adults through a state Medicaid program," according to a Monday release from the governor's office.
Mr. Newsom, who ran on a universal health care platform, also proposed expanding Obamacare subsidies to middle-class earners and reinstating the Obamacare individual mandate at the state level.
"No state has more at stake on the issue of health care. California must lead," said Mr. Newsom in a statement…
MORE
.
—————————————————————————————
.
Protesters Demand Democrat Megadonor Ed Buck's Arrest After Second Man Found Dead In His Apartment – Fox News
.

.
Protests erupted Tuesday outside the West Hollywood home of prominent Democratic donor Ed Buck, with activists calling for Buck's arrest after a man was found dead in the apartment early Monday – 17 months after a deceased male escort was discovered there.
"Arrest Ed Buck, prosecute Ed Buck, and then a jury needs to convict Ed Buck," activist Jasmyne Cannick said to the crowd gathering outside the California apartment Monday night. "This man has had two dead bodies in his house, and he is still in his house."
Said another demonstrator: "This man is a danger to our community."
Neighbors of Buck's, who were drawn out of their homes as a result of the protest, said they have the same questions as everyone else and have made their own calls to police, according to FOX11…