.
Macron's France: Hundreds Detained As 'Yellow Jackets' March On Presidential Palace – Breitbart
.

.
Crowds of yellow-vested protesters angry at President Emmanuel Macron and France's high taxes tried to march on the presidential palace Saturday, surrounded by exceptional numbers of police bracing for outbreaks of violence after the worst rioting in Paris in decades.
Rows of helmeted, thickly protected riot police blocked the demonstrators' passage down the Champs-Elysees avenue toward the heart of presidential power. A ring of steel surrounded the Elysee Palace itself as police stationed trucks and reinforced steel barriers in streets throughout the entire neighbourhood.
Prized Paris monuments and normally bustling shopping meccas locked down and tens of thousands of police took position around France…
MORE
.
—————————————————————————————
.
Satanic Leftists Update: Elementary School Principal Bans Candy Canes; Says 'J Shape' Stands For Jesus – New York Post
An elementary school principal in Nebraska was placed on leave after telling teachers to avoid decorating their classrooms with Christmas-themed ornaments so as not to offend those who don't celebrate the holiday.
The principal at Manchester Elementary School, identified by Fox affiliate KPTM as Jennifer Sinclair, sent out a memo earlier this week with guidelines as to what is considered appropriate for classroom decorations and assignments.
Teachers reportedly were told that generic winter-themed items, such as sledding and scarves, and the "Frozen" character Olaf, were acceptable.
Decorations that included Santa, Christmas trees, reindeer, green and red items and even candy canes, however, were not acceptable for the elementary school.
The candy canes, according to KETV, were prohibited because Sinclair deemed them to have religious significance. "Historically, the shape is a 'J' for Jesus…
MORE
.
—————————————————————————————
.
Queer-Themed Coloring Books Now Available To Snowflakes At University Of Pittsburgh – Pitt Maverick
.

.
The University of Pittsburgh's Arts Department is now offering students queer-themed coloring books in the Frick Fine Arts Library.
The books include "Drag Queens of the South", and "The Big Gay Alphabet Coloring Book." A series of coloring books on butch lesbians are also available, including "Butch Lesbians of the 20's, 30's, and 40's" and "Butch Lesbians of the 50's, 60's, and 70's."
Housed within the University Arts Library at Frick Hall, the coloring books are located along the back wall in the meeting rooms next to the "RESIST!" and "Lesbian Witchcraft" zines for interested students. Pitt provides colored pencils alongside the books for use.
Pitt's library system, PITTCat+, houses over half a billion different types of content…
MORE
.
—————————————————————————————
.
'I Just Drive With My Pants Unbuttoned,' Says Girls Soccer Coach Accused Of Public Indecency – Oxygen
A high school girls' soccer coach accused of public indecency has come up with a strange defense. Blaming several incidents in which he is accused of flashing young women on recently gained weight, the athletic instructor told police that people had simply spotted him in his car with his pants undone for comfort.
David Sharpe, 29, a recently-resigned coach at Staples High School in Westport, Connecticut, was charged on Dec. 1 for public indecency and second-degree breach of peace. Police say that Sharpe had driven up to a 16-year-old in Fairfield, Connecticut and masturbated in front of her on Oct. 23.
According to the arrest warrant affidavit, a man later identified as Sharpe allegedly pulled up to the teenager in his black Ford Mustang and made eye contact with her while touching himself. The girl told her mother who, in turn, alerted police.
Officers had immediately attempted to find the vehicle described by the girl but could not do so. Later, police were able to trace back the car to Sharpe after it was spotted on a highway…
MORE
.
—————————————————————————————
.
Memo Details How Trump Will Rein In EPA's Control Over 'Ephemeral Streams,' 'Ditches' – Daily Caller
.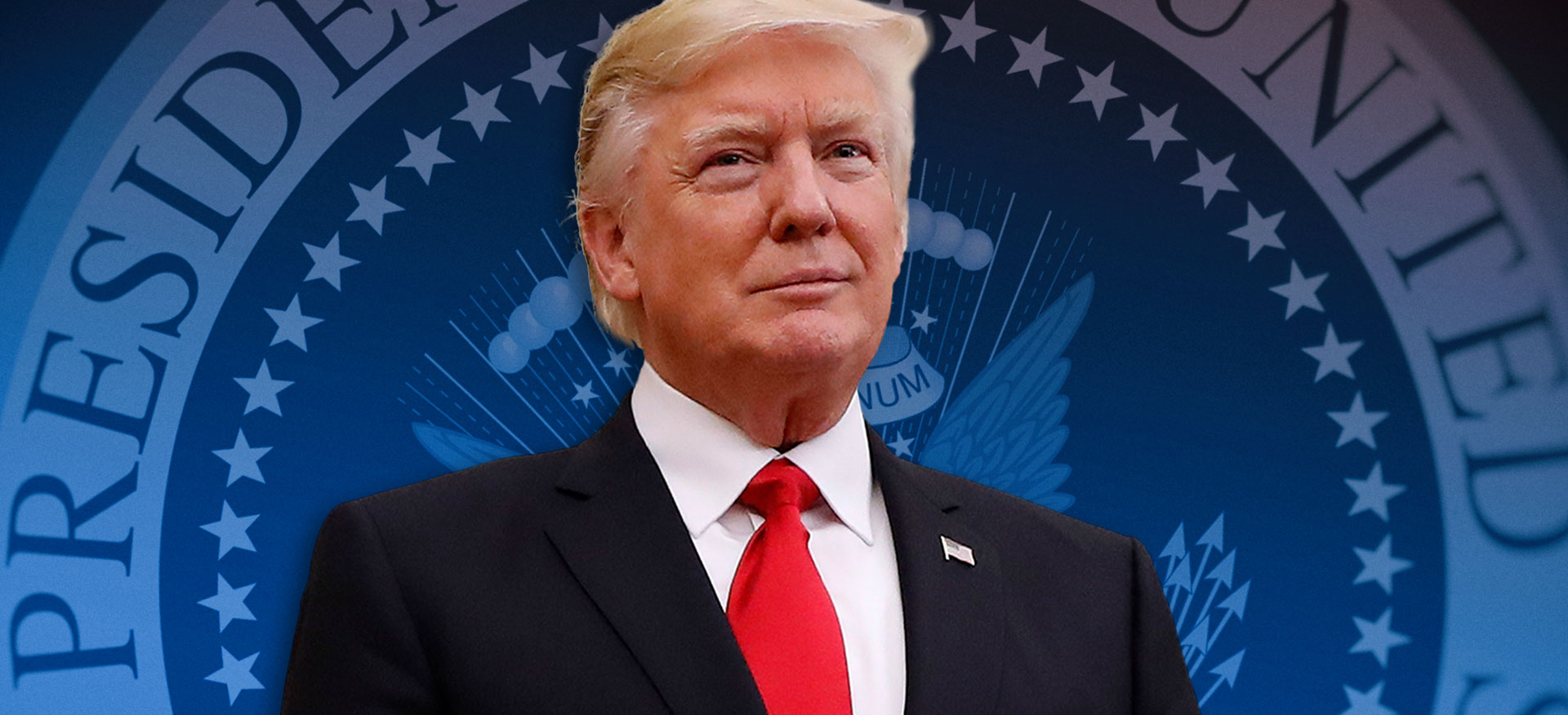 .
The Trump administration will roll back an Obama-era regulation that extended federal control over U.S. waterways, including over "ephemeral streams" and "ditches."
"The previous administration's 2015 rule wasn't about water quality. It was about power – power in the hands of the federal government over farmers, developers, and landowners," reads a draft Environmental Protection Agency (EPA) memo obtained by The Daily Caller News Foundation.
The draft memo lists Trump administration talking points for why the Obama administration's rule to expand the definition of "waters of the United States" needed to be rewritten. The document also contains key changes made to the WOTUS rule…
MORE
.
—————————————————————————————
.
Landscaper Smeared In Syrup Secretly Recorded Sex With Colleague In Client's Home – New York Post
Consider this the International House of Mistakes. A landscaper smeared himself in maple syrup during a break while working at a Connecticut home to watch porn and then secretly recorded himself having sex with a female co-worker when she joined in on the sticky scene, according to a report.
Robert Somley, 52, was booked on a voyeurism charge after he refused to delete the video when his 48-year-old colleague learned they were being recorded during the syrup-covered sexcapade inside the Monroe home, the Connecticut Post reports.
The bizarre ordeal unfolded after Somley said he needed a break while the two were loading wood into a trailer. When he didn't return after 20 minutes, the unidentified woman went to look for him.
The woman soon found Somley inside the home, where she told police he was standing naked while watching porn on a laptop…
MORE
.
—————————————————————————————
.
MAGA Update: Record 156,795,000 Employed In USA, 13th Record-Breaker Under Trump – CNS
.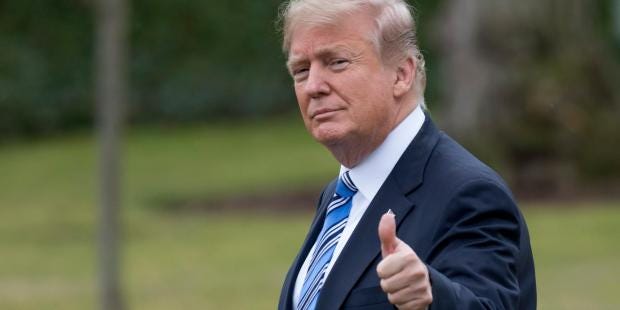 .
The November employment report, released today by the Bureau of Labor Statistics, shows the economy added 150,000 jobs, well below the (revised) 237,000 added last month.
But the unemployment rate held steady at 3.7 percent for the third month in a row; and the number of employed Americans once again reached an all-time high of 156,795,000, the 13th record since Donald Trump became president.
Wages continued rising as well: In November, average hourly earnings for all employees on private nonfarm payrolls rose by 6 cents to $27.35. Over the year, average hourly earnings have increased by 81 cents, or 3.1 percent.
Among the major worker groups, the unemployment rates for adult men (3.3 percent)…
MORE
.
—————————————————————————————
.
Judge Calls Hillary's Use Of Private Email Server "One Of The Gravest Modern Offenses To Government Transparency", Orders Further Fact-Finding – Daily Wire
On Thursday, a federal judge ordered further investigation into officials' handling of Hillary Clinton's private email server during her four-year tenure as secretary of state.
Her use of an unapproved, unsecured private email server, he said in the blistering ruling, is "one of the gravest modern offenses to government transparency."
The ruling revolves around a Freedom of Information Act suit brought by a conservative government watchdog. Judicial Watch, U.S. District Court Judge Royce Lamberth ruled Thursday, should be given access to documents and be permitted to acquire additional testimony about Clinton's use of a private server and officials' failure to be transparent about information searches related to it.
Judge Lamberth's opinion, published by Politico, begins by quoting former President Barack Obama, who, on his first full day in office, waxed eloquent about the importance of transparency in government and declared his administration's commitment to FOIA…
MORE
.
—————————————————————————————
.
President Trump To Name General Mark Milley To Succeed Joint Chiefs Chairman General Joseph Dunford – Fox News
.

.
President Trump will name Army Chief of Staff Gen. Mark Milley to succeed Chairman of the Joint Chiefs of Staff Gen. Joseph Dunford, Fox News has learned. The announcement will be made Saturday at the Army-Navy game, sources said.
Speaking to reporters earlier Friday, Trump hinted an announcement related to the Joint Chiefs of Staff was forthcoming as he unveiled other picks. He said he would nominate William Barr for attorney general and Heather Nauert for U.N. ambassador.
"I have another one for tomorrow that I'm going to be announcing at the Army-Navy game," Trump said. "I can give you a little hint: It will have to do with the Joint Chiefs of Staff and succession."…
MORE
.
—————————————————————————————
.
Feds Received Whistleblower Evidence In 2017 Alleging Clinton Foundation Wrongdoing – The Hill
When a House subcommittee chairman bangs his gavel next week to convene an unprecedented investigative hearing into the Clinton Foundation, two questions will linger as preeminent: Is the Clinton family charity really the international do-gooder that earned a perfect four-star rating from Charity Navigator, or does it suffer from corruption and illegalities as conservatives allege?
And if it is the latter, how much evidence of wrongdoing does the government possess?
The answer to the first question is that the foundation and its projects reported collecting about $2.5 billion to help global crises, from AIDS to earthquakes, even as its own auditors, lawyers and employees privately warned of problems over the years.
The answer to the second question may reside in 6,000 pages of evidence attached to a whistleblower submission filed secretly more than a year ago with the IRS and FBI.
That evidence was assembled by a private firm called MDA Analytics LLC…
MORE
.
—————————————————————————————
.
President Trump To Nominate William Barr As Next Attorney General – Breitbart
.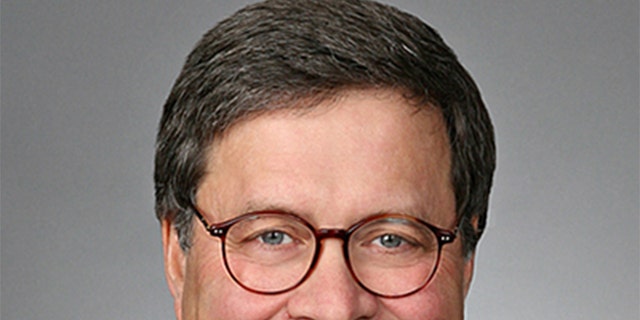 .
President Donald Trump confirmed Friday that he will nominate William Barr as his new Attorney General.
Barr served as Attorney General during the George H.W. Bush administration from 1991-1993, unanimously confirmed by the United States Senate. He is currently an attorney for Washington, DC law firm Kirkland and Ellis.
"He was my first choice since day one," Trump said, confirming the news to White House reporters as he left the White House for a trip to Missouri.
The Washington Post reported on Thursday that Barr was the top choice by members of the administration…
MORE
.
—————————————————————————————
.
Sacre' Bleu!: France Tops OECD Table As Most Taxed Country – Wall Street Journal
France became the most heavily taxed of the world's rich countries in 2017, according to figures published the day after President Emmanuel Macron backed off a fuel-tax increase that enraged much of the nation and sparked a grass-roots protest movement against his government.
The Organization for Economic Cooperation and Development's annual review of taxes in its 36 members published on Wednesday showed the French government's tax revenues were the equivalent of 46.2% of economic output, up from 45.5% in 2016 and 43.4% in 2000.
The Danish government's tax take, which was the highest among OECD members between 2002 and 2016, fell to 46% of gross domestic product from 46.2% in the previous year and 46.9% in 2000.
The U.S. government's tax revenues also rose relative to the size of the economy as a result of a one-off tax on accumulated profits earned by American businesses overseas. But at 27.1% of GDP, only five countries had a lower tax take: Mexico, Turkey, Chile, South Korea and Ireland. The OECD's figures include taxes collected at state and local levels.
MORE
.
—————————————————————————————
.
WikiLeaks Launches GoFundMe To Fight The DNC – Gateway Pundit
.

.
WikiLeaks launched a GoFundMe to help fund their legal battle against the Democratic National Committee. WikiLeaks' first court filing against the Democrats will be on Friday. The explainer on the GoFundMe, launched by the Courage Foundation, reads as follows:
"In April 2018, the Democratic National Committee (DNC) filed a multimillion-dollar lawsuit against WikiLeaks simply for publishing its emails. This lawsuit is the biggest attack on freedom of speech and constitutional rights in decades.

The DNC does not allege WikiLeaks participated in hacking of any kind. It is suing WikiLeaks for providing accurate, newsworthy information to the public. The emails published by WikiLeaks reveal that the Clinton campaign worked with the DNC to rig the primary election and to engage in elaborate money laundering schemes…
MORE
.
—————————————————————————————
.
Embarrassing: Europeans Realizing Trump Was Right About Iran – Daily Wire
It must be murder for them to admit it, but suddenly Western European leaders are realizing President Trump was right about ditching the Iran nuclear treaty.
On Tuesday, diplomats from the United Kingdom, the Netherlands, and France expressed their concern because of an Iranian medium-range ballistic missile test on Saturday.
The U.S. government stated that the missile Iran tested could reach Europe and the Middle East. According to Secretary of State Mike Pompeo, the missile could carry multiple warheads and violated Security Council Resolution 2231, which instructed Iran to refrain from "any activity related to ballistic missiles designed to be capable of delivering nuclear weapons, including launches using such ballistic missile technology."
That Security Council resolution was the implementation of the 2015 Iran nuclear deal, known as the Joint Comprehensive Plan of Action (JCPoA). President Trump walked away from the deal last May, although China, France, Germany, Russia and the U.K. stayed with the deal…
MORE
.
—————————————————————————————
.
USGS: Permian Oil-Gas Reserves Largest Ever Found In U.S. – Albuquerque Journal
.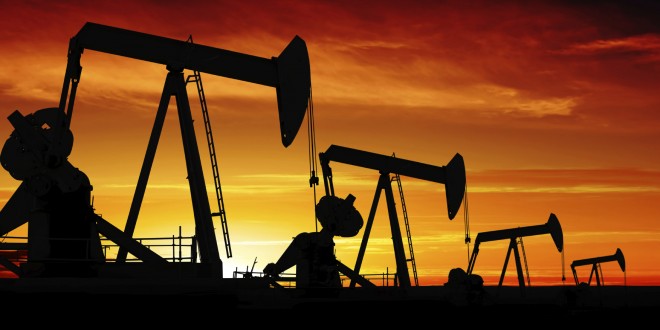 .
Southeast New Mexico and West Texas are sitting on a sea of potentially recoverable oil and gas reserves in the Delaware Basin that straddles the two states, according to a new report by the U.S. Geological Survey.
The U.S. Department of the Interior announced Thursday that two underground layers in the Delaware, known as the Wolfcamp Shale and Bone Spring Formation, together contain 46.3 billion barrels of unrecovered oil, 281 trillion cubic feet of natural gas, and 20 billion barrels of natural gas liquids.
That's the largest pool of oil and gas reserves ever announced by the USGS anywhere in the U.S…
MORE
.
—————————————————————————————
.
Blood Test To Detect Cancer Within Just 10 Minutes Developed By Scientists – Daily Telegraph
A blood test can detect cancer within just 10 minutes, scientists have found, raising hopes that hard-to-spot diseases could be picked up early when treatment is most effective.
Currently doctors use symptoms and a raft of tests and biopsies to determine if cancer is present which can sometimes take months. The new method from the University of Queensland looks for differences in the genetic code of cancerous and healthy cells.
The team found that the DNA of cancer cells sticks strongly to nanoparticles of gold giving a quick indication whether disease is present or not to the naked eye. And because the same changes occur in all cancerous cells, the test should work on all cancer types, the team believes.
Writing in the journal Nature Communications Dr Matt Trau, Professor of Chemistry, said: "Our approach enabled non-invasive cancer detection, i.e a blood test, in 10 min from plasma derived DNA samples with excellent specificity…
MORE
.
—————————————————————————————
.
Chinese Commerce Ministry: Trade Agreement With U.S. Will Be Implemented – Sputnik News
.

.
China is sure that the recent trade agreement reached by U.S. President Donald Trump and his Chinese counterpart Xi Jinping on the sidelines of the G20 summit in Argentina will be fulfilled, the Chinese Commerce Ministry said Wednesday.
"The meeting was very successful. We have confidence that the agreement will be implemented. The working groups of the two states will actively hold consultations for 90 days in accordance with the agreement and the road map," the ministry said in a statement.
Trump agreed last week at G20 to postpone increasing the tariff on $200 billion in Chinese imports to 25 percent, initially planned to go through on January 1. China, in turn, agreed to purchase a "substantial amount" of U.S. agricultural, energy and industrial products, among others, to reduce the trade imbalance between the two countries…
MORE
.
—————————————————————————————
.
Jobless Claims Fell Last Week; Still No Signs Of Tariff Strains – Breitbart
Fewer Americans filed for jobless claims last week than the week prior, indicating a tight labor market where employers are struggling to hire and retain employees and fears that the trade war with China would trigger layoffs have not been realized.
The number of Americans filing applications for state unemployment benefits fell by 4,000 to a seasonally adjusted 231,000 in the week ended December 1, the Labor Department said Thursday.
Initial jobless claims are a proxy for layoffs across the U.S. and so they've become closely watched for signs that tariffs could be costing jobs. Those signs have not shown up so far, with jobless claims continuing to come in a historically low levels.
Jobless claims can be volatile week to week, especially around the holidays. The four-week moving average of claims, which smooths out that volatility, rose last week by 4,250 to 228,000. That is still considered a very low level…
MORE
.
—————————————————————————————
.
Border Patrol Agents Catch 124 Migrants In Arizona, Some With 'Previous Immigration Violations' And Deportations – CNS
.

.
Border Patrol agents caught two large groups of migrants – a total of 124 people – who snuck across the U.S. border in Arizona on Wednesday. According to Customs and Border Patrol (CBP), the group was comprised of adults and children from Guatemala and Honduras – men, women, and children ranging in age from four months to 53 years old.
"Casa Grande agents encountered the first group early Wednesday morning near Santa Cruz. The group of family units, was found near a remote Border Patrol camp after they illegally entered the country," CBP announced on its website.
"Later that afternoon, Ajo agents encountered a second group several miles west of the Lukeville Port of Entry…
MORE
.
—————————————————————————————
.
Illinois' Other Debt Disaster: $73 Billion Unfunded State Retiree Health Benefits – Zero Hedge
Pensions get all the attention when it comes to Illinois' collapsing finances. But there's another government-worker benefit also wreaking fiscal havoc – free and heavily-subsidized retiree health insurance for state workers.
Illinois has promised $166 billion in retiree health insurance benefits to public-sector workers over the next 38 years. Actuaries say the state should have $73 billion invested today so it can safely make those payments in the future. The problem is, the state hasn't set aside anything at all.
That $73 billion hole is yet another financial time-bomb – one that's been totally ignored thus far by Illinois' lawmakers, civic leaders and the media. Unfunded healthcare promises have grown 80 percent in the past decade and are now compounding Illinois' state and local pension crises.
Illinois courts have ruled that public employee health obligations, like pension benefits, cannot be impaired…
MORE
.
—————————————————————————————
.
Trump Is Smacking Down Yet Another Job-Killing Obama Regulation – Daily Caller
.

.
The Trump administration is reportedly preparing to give the coal industry a boost by rolling back another Obama-era environmental regulation.
The Environmental Protection Agency (EPA) on Thursday is expected to rescind a rule that requires new coal plants to be fitted with carbon capture technology, according to several officials who spoke with The New York Times. Under the Obama-era mandate, new coal plants were not allowed to emit more than 1,400 pounds of carbon dioxide per megawatt-hour. The Trump administration is due to raise this limit to 1,900 pounds.
"It's fantastic that the Trump EPA is repealing the Obama EPA's ban on new coal-fired power plants," Junkscience.com publisher Steve Milloy said in May when The Daily Caller News Foundation exclusively reported the administration's mumblings of the rule rescission…