.
2019 Tax Refunds Will Be 26% Higher, Morgan Stanley Says – Fortune
Odds are you're paying too high a tax bill today. The good news, though, is that means you could see a notably higher refund next year. A research note from Morgan Stanley estimates 2019 refunds will top this year's by 26%, working out to an extra $62 billion given back by the Internal Revenue Service.
Payroll taxes are where people have been overpaying, says the investment firm, as most haven't changed their withholding. Combine that with the GOP's tax bill, which was passed last December and it increases the odds of a nice refund.
The bulk of the refunds, says Morgan Stanley, will be sent in February. And that could have some positive effects for the economy.
"We expect this boost in tax refunds to result in a sharply higher savings rate and elevated sales of big-ticket items in February and March 2019," the firm wrote. The bulk of people getting refunds – some 65% – tucked them into savings this year…
MORE
.
—————————————————————————————
.
Washington Teacher Accused Of Groping Taxi Driver Shot And Killed Special-Ed Teacher Before Turning Gun On Himself, Police Say – Fox News
.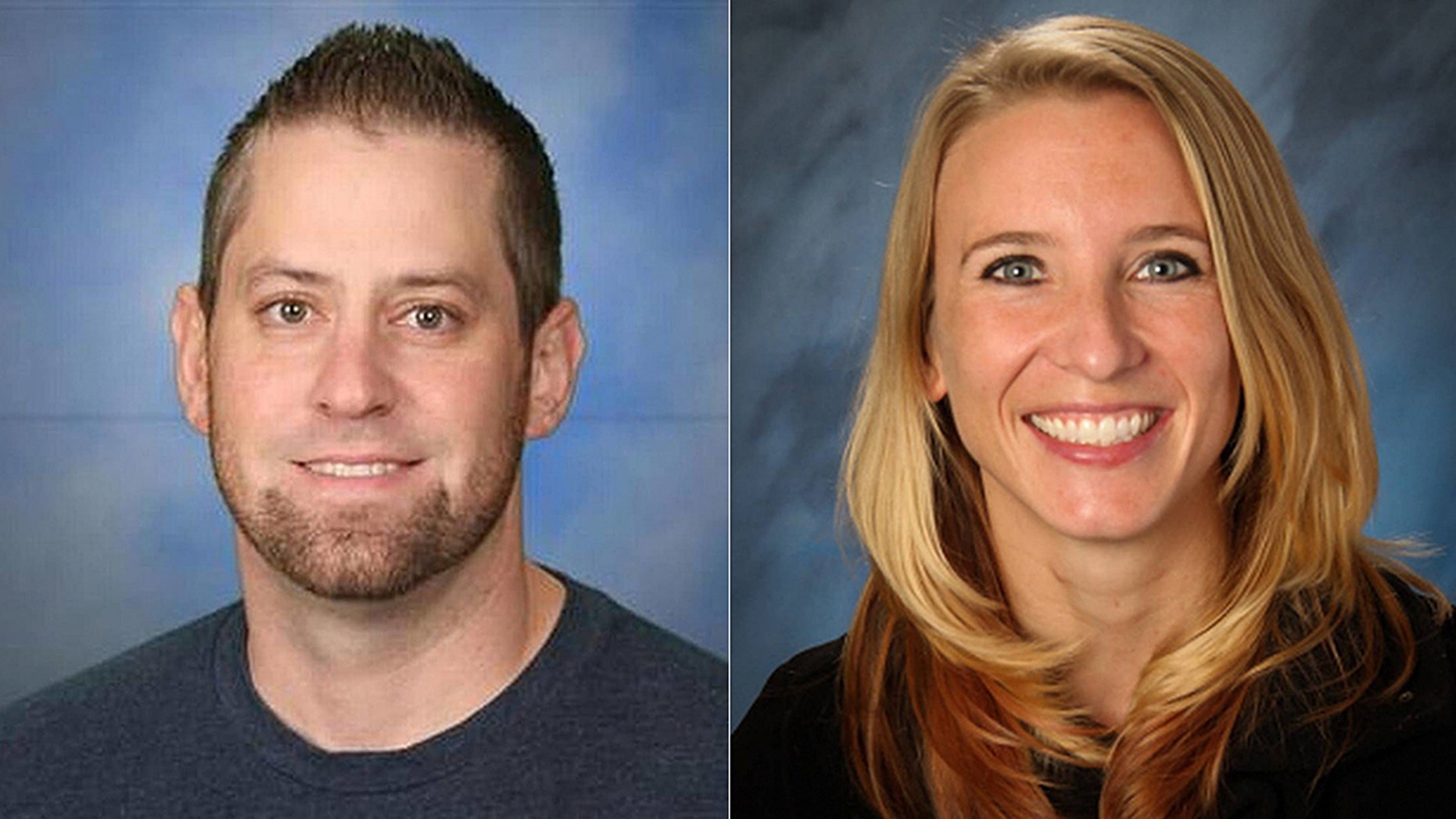 .
A Washington teacher, who was charged with groping a female taxi driver, shot and killed a special education teacher before turning the gun on himself Wednesday, police said.
Dustin Altshuler, 37 and Laura Cole, 35, both taught in the Pasco School District. Altshuler taught high school computer-assisted drafting and robotics. Cole taught special education at Whittier Elementary.
Kennewick police were called to Altshuler home in Kennewick after a relative called authorities for a welfare check, KEPR-TV reported.
"Officers went to the house. All the doors were locked. They looked in the windows and couldn't see anything…
MORE
.
—————————————————————————————
.
John Bolton: Trump Slaps 'Tough' Sanctions On Venezuela, Targets Gold Sector – Yahoo News
The White House imposed "tough" new sanctions against Venezuela on Thursday, denouncing Caracas as being part of a "troika of tyranny" that includes Cuba and Nicaragua.
National Security Advisor John Bolton told an audience at Miami Dade College that the sanctions would particularly target Venezuela's gold sector, which "has been used as a bastion to finance illicit activities, to fill its coffers and to support criminal groups."
Bolton, a longtime foreign policy hawk, said the elections of far-right Jair Bolsonaro in Brazil and conservative Ivan Duque in Colombia were "positive signs for the future of the region" that demonstrate a regional commitment to free markets and "accountable governance."
"The troika of tyranny in this hemisphere will not endure forever," Bolton said, referring to Cuba, Venezuela and Nicaragua. "Like all oppressive regimes and ideologies, it too will meet its demise."
The new sanctions against Venezuela came in the form of an executive order signed by President Donald Trump…
MORE
.
—————————————————————————————
.
'Nobody Needs To Know': O'Rourke Campaign Appears To Illegally Support Caravan Migrants, Report Suggests – Daily Wire
.

.
James O'Keefe's Project Veritas released an undercover sting video on Thursday night that appears to show campaign staffers for Texas Democratic Senate candidate Beto O'Rourke "illegally using campaign resources to buy supplies and help transport Honduran aliens," according to Project Veritas.
The video, which comes just a few days before the midterm elections, poses potential legal problems for the O'Rourke campaign. A Project Veritas Action attorney who reviewed the footage released the following statement:
The material Project Veritas Action Fund captured shows campaign workers covering up the true nature of spending of campaign funds and intentionally misreporting them…
MORE
.
—————————————————————————————
.
156,562,000: Record Employment For 12th Time Under Trump – CNS
The economy is the second most important issue for registered voters as the midterm election nears, a new Gallup Poll says. And there was very good economic news on Friday, as the Labor Department's Bureau of Labor Statistics rolled out the October employment report – the final one before next week's midterm election.
The number of employed Americans has never been higher. The 156,562,000 Americans employed in October is the twefth record set under President Donald Trump.
In October, the number of employed men age 20 and up – 80,405,000 – set the 12th record since Trump took office; and likewise, for the 12th time, the number of employed women age 20 and up set a record, reaching 70,909,000 in October.
The unemployment rate held at 3.7 percent, the same as September, which is the lowest it's been in decades – since the end of 1969. And the Hispanic unemployment rate, 4.4 percent, has never been lower…
MORE
.
—————————————————————————————
.
College 'Commie' Convinced Nazis Are Taking Over Throws Milk At Campus Republicans In Epic Meltdown – BizPac Review
.

.
A triggered college student wearing a communist button threw milk at members of Florida State University's Republican club, who were campaigning on campus for gubernatorial candidate Ron DeSantis.
In a profanity-laced tirade, the clueless communist accused the Republican students of "supporting Nazis." She shrieked: "Do you understand that fascism is here? Do you understand that Nazis are f*cken here?"
Many on Twitter mocked the commie's meltdown, saying she sounded deranged and irrational and couldn't even make a cogent argument to support communism. Hunter Pollack, an FSU student whose sister Meadow was killed in the Parkland, Florida shooting, slammed the "vile attack."…
MORE
.
—————————————————————————————
.
L.A. Times Endorses 3 White Candidates In English And Their Latino Rivals In Spanish – Breitbart
The Los Angeles Times is facing criticism after it endorsed three white candidates in its English edition, but endorsed their Latino opponents in its Spanish edition. The discrepancy was caught by a Latino-themed website, latinorebels.com.
The races include:
* U.S. Senate, where the English version endorsed incumbent Sen. Dianne Feinstein, but the Spanish version endorsed challenger State Sen. Kevin de Leon (D-Los Angeles);
* California Insurance Commissioner, where the English version endorsed independent (and former incumbent) Steve Poizner, but the Spanish Version endorsed State Sen. Ricardo Lara (D-Bell Gardens); and
* L.A. County Sheriff, where the English version endorsed incumbent Jim McDermott, but the Spanish version endorsed challenger Alex Villanueava.
In addition, the center-right "OC Political" blog notes, the English and Spanish versions differed on two ballot propositions…
MORE
.
—————————————————————————————
.
President Trump Has "Very Good Conversation" With Xi Jinping On Trade, Schedules Meeting With Chinese Leader For Next Month – Washington Examiner
.

.
President Trump on Thursday talked up prospects for a meeting on trade issues he has tentatively scheduled with Chinese President Xi Jinping next month at the G-20 summit in Argentina.
Trump tweeted that he had a productive conversation with Xi regarding the meeting, trade and other issues, calming earlier fears that the U.S. might impose new tariffs on Chinese products if the meeting went poorly.
"Just had a long and very good conversation with President Xi Jinping of China. We talked about many subjects, with a heavy emphasis on Trade. Those discussions are moving along nicely with meetings being scheduled at the G-20 in Argentina. Also had good discussion on North Korea!" the president said…
MORE
.
—————————————————————————————
.
Ex-Goldman Banker To Plead Guilty To 1MDB Criminal Charges, Forfeit $44 Million – Zero Hedge
Last we checked in with former Goldman Sachs SE Asia chairman Tim Leissner, the banker was nearing the nadir of a dramatic fall from grace that resulted in him being terminated from the bank, as it sought to distance itself from a series of shady bond underwritings organized by Leissner.
Goldman, as first reported in 2016, was deeply involved with the Malaysian government's efforts to seed the 1MDB development fund, which, as we now know thanks to the DOJ, was used by former Malaysian President Najib Razak as his own personal slush fund, with most of the money going to purchase luxury yachts, paints – and some of the money was even used to help finance the Hollywood blockbuster "The Wolf of Wall Street".
In total, Razak and his cronies are believed to have stolen nearly $700 million.
Back in July, it was believed that Leissner was planning to cooperate with federal authorities, raising the possibility that he could help expose some of the endemically corrupt practices happening behind the scenes at the Vampire Squid…
MORE
.
—————————————————————————————
.
Drunk Baggage Handler Falls Asleep In Cargo Hold, Flies To Chicago – Tampa Bay Times
.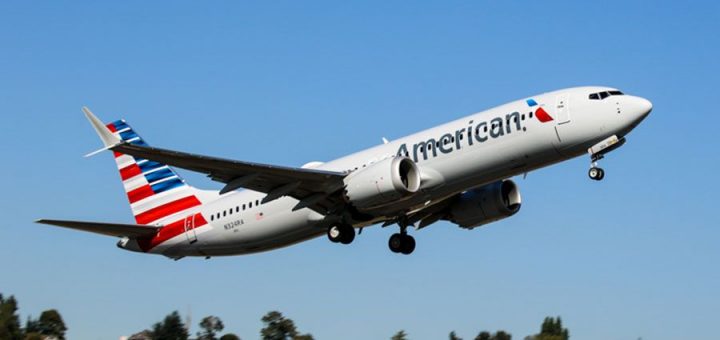 .
Police say a baggage handler told them he was drunk when he fell asleep in a cargo hold and flew from Kansas City to Chicago.
American Airlines says the Piedmont Airlines employee was working American Flight 363 on Saturday when the Boeing 737 left Kansas City International Airport with the handler in a heated and pressurized cargo hold.
Chicago Police spokesman Anthony Guglielmi says he was found when the flight landed about an hour later at Chicago's O'Hare airport. The spokesman says the handler told police he was intoxicated and had fallen asleep.
No charges were filed, and he was sent back to Kansas City…
MORE
.
—————————————————————————————
.
Winning: U.S. Productivity Pops 2.2% In Third Quarter, Caps Best Back-To-Back Gain In Four Years – MarketWatch
U.S. productivity rose at 2.2% annual pace in the third quarter after a strong gain in the spring, marking the best back-to-back performance in four years in a good sign for the economy. Companies increased the amount of goods and services they produced, known as output, by 4.1% in the three months stretching from July to September.
The hours workers spent on the job rose by a smaller 1.8%, the government said Thursday. Productivity also rose at a revised 3% annual rate in the second quarter. Rising productivity in the long run is the key to a higher standard of living.
Even with two straight strong gains, however, productivity only rose at a mild 1.3% rate over the past 12 months. That matches the annual average from 2007 to 2017, but it's well below the 2.1% average since the end of World War II.
What happened: Businesses pumped out more goods and services to keep up with rising sales and strong demand by customers…
MORE
.
—————————————————————————————
.
Is This The Best Halloween Costume Of 2018? You Decide – New York Post
.

.
This is downright frightening. A little girl in the Philippines is going viral for her spectacularly spooky Halloween costume.
The 2-year-old, named Maya, from Southbay Village, went trick-or-treating dressed up in a flowered dress carrying her own bloodied severed head on a plate.
Maya's mom, Krystal Hwang, shared images and a video of her daughter in the custom-made costume she designed. She even shared a peek at the process of making the elaborate look.
"For those who are asking… Yes, I did make her headless costume. Maya has been excited and super game with everything even when I had to wrap her with strips and strips of duct tape to form the fake body. What a trooper!" Hwang wrote…
MORE
.
—————————————————————————————
.
British Woman Claims To Have Had Sex With 20 Ghosts, Now Engaged To One – People
A 30-year-old woman from England isn't worried about being ghosted by men in real life. Why? Because the woman claims to have fallen in love with a specter she met while sky-high.
Amethyst Realm told The Sun and ITV This Morning that she has had 20 paranormal lovers throughout her life, but it wasn't until she flew to Australia on a business trip earlier this year that she came across an unboo-lievable surprise.
"I'd not had a phantom fling for a while and as I was away on business, starting a new relationship was the last thing on my mind," Realm, a spiritual counselor, told The Sun. "Then one day, while I was walking through the bush, enjoying nature, I suddenly felt this incredible energy. A new lover had arrived."
When it came time to fly back to England, Realm was worried she would have to leave her new lover behind since ghosts tend to stick to one place, she explained. Yet, once she boarded the plane, Realm said she felt the spirit's presence and realized he was coming along for the ride…
MORE
.
—————————————————————————————
.
Russia's Only Aircraft Carrier Is Damaged When Dock Sinks, Crane Punches Huge Hole In Ship – Military Times
.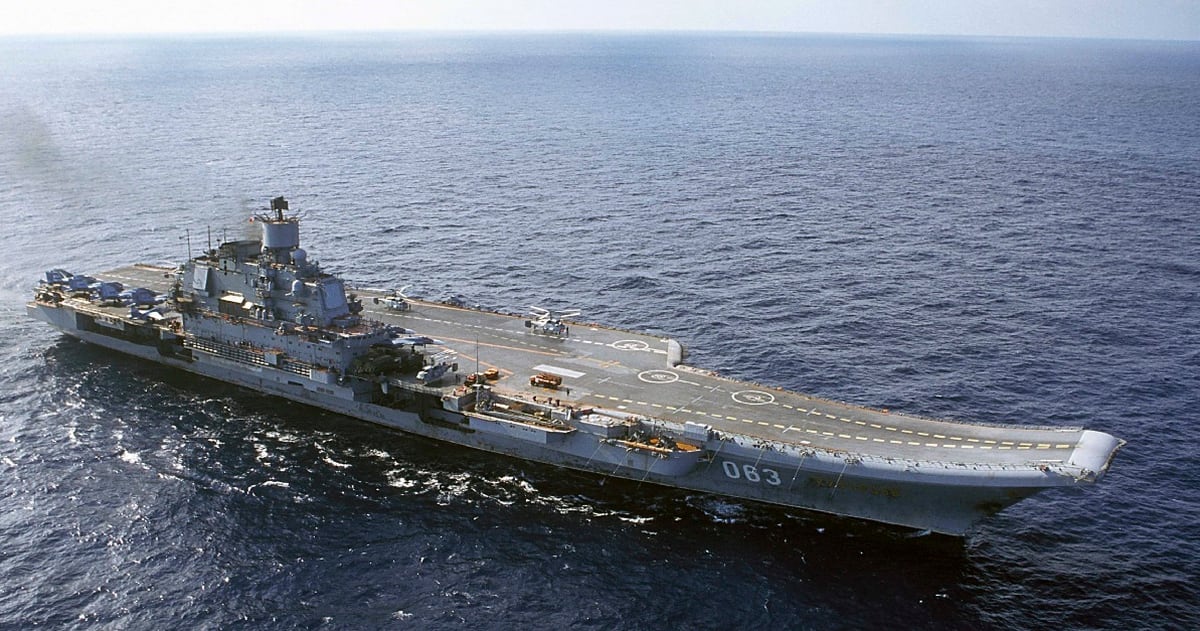 .
Russia's only aircraft carrier was damaged in a dock accident Tuesday that left one person missing and four injured, officials said.
A floating dock sank early morning in Murmansk, dropping a crane on the deck of the Admiral Kuznetsov carrier, the United Shipbuilding Corporation said. The corporation's chief, Alexei Rakhmanov, said the 70-ton crane left a hole of 215 square feet, but added that it didn't damage any of the ship's vital systems.
The accident happened as the ship was leaving the dock following repairs. Rakhmanov said it may have been caused by a sharp power surge that led to pumps' failure. Four workers were injured and one is still missing, Murmansk governor Marina Kovtun said…
MORE
.
—————————————————————————————
.
Meet The Mob Hitman Suspected Of Killing Whitey Bulger – New York Post
An ex-Mafia hitman who's being eyed as the prime suspect in the fatal beatdown of James "Whitey" Bulger can guarantee his status as a boss behind bars – if he really was behind the infamous Boston gangster's death.
Fotios "Freddy" Geas is suspected of rubbing out Bulger, 89, on Tuesday morning – hours after the aging mobster was transferred to Hazelton federal penitentiary in West Virginia.
"He's a rich man now. He'll run any prison he's in," a law enforcement source told MassLive.com.
Geas, 51, is serving a life sentence at Hazelton for the 2003 murders of one-time mob boss Adolfo "Big Al" Bruno and associate Gary Westerman. The former West Springfield, Massachusetts, resident has not disputed his role in the death of Bulger, according to the Boston Globe.
A law enforcement source said the wheelchair-bound Bulger was "badly beaten" by a group of inmates, including one who used a padlock wrapped in a sock…
MORE
.
—————————————————————————————
.
Florida's Gillum Exposed: Staffers For Democrat Gubernatorial Candidate Admit Their Man Is Hiding His Extreme Leftist Views From Public In Undercover Video – Dan Bongino
.

.
Explosive new footage released Wednesday by Project Veritas and James O'Keefe shines a blaring spotlight on Florida gubernatorial candidate Andrew Gillum; showing the stunning depths the Democratic hopeful is willing to go to deceive voters throughout the state.
The video shows Gillum's staffers and aides openly discussing his willingness to shift positions and outright lie in order to get elected; going so far as to say "Fairy tales in the modern-day begin with 'once I am elected.'"
"None of the programs that people are hoping for would happen" but "That's not for [voters] to know," said one insider. "You whip 'em up. The poor, the middle income. You have to whip them up into a frenzy in order for them to vote," they added…
MORE
.
—————————————————————————————
.
MAGA Update: U.S. Wages Jumped 3.1% In 12 Months, Highest Level In 10 Years – Observer
Average wages and salaries of U.S. workers posted a long-awaited jump in the third quarter, shown in the Labor Department's latest employment cost index released on Wednesday, finally showing the benefits of strong economic growth and an ultra-low unemployment rate through real income.
The employment cost index, which tracks the hiring cost for U.S. employers quarterly, rose 0.8 percent during the third quarter, beating the estimated 0.7 percent that economists surveyed by Refinitiv ahead of Wednesday's release predicted.
In the breakdown of the index, private-sector wages and and salaries jumped 3.1 percent over the 12-month period ending in September, the biggest annual increase since 2009. Employers' benefits costs rose 2.5 percent on an annual basis.
For state and local government workers, average pay grew at a slower rate of 2.5 percent for the same period, but benefits costs for these employers rose faster than in the private sector at 3.1 percent…
MORE
.
—————————————————————————————
.
Newest Ocasio-Cortez Campaign Email Is Chock-Full Of Hate And Insanity – Daily Wire
.

.
If her latest email to supporters provides any indication, the future socialist congresswoman from New York, Alexandria Ocasio-Cortez, is ginning up voter enthusiasm by scaring them out of their wits, warning them of the coming white supremacist apocalypse that will surely come if the GOP wins the mid-terms in November.
Throughout the email, Ocasio-Cortez makes not a single campaign promise other than the promise to protect voters from the "white supremacist forces" that are apparently terrorizing the United States under President Trump.
"Six days from now, we can defeat the brutal white supremacist forces of anti-Semitism, anti-immigrant nativism, and racism," says the famed socialist…
MORE
.
—————————————————————————————
.
Nearly $6 Billion Belonging To Dead Libyan Dictator Gaddafi Has Gone Missing – Zero Hedge
Nearly nine months after Politico first reported that interest payments stemming from nearly $70 billion in frozen assets formerly belonging to the regime of deceased Libyan dictator Muammar Gaddafi had been paid to opaque accounts belonging to the Libyan Investment Authority, UN investigators are finally looking into where the money went.
At last count, RT reported that interest payments generated by the assets had reached $5.7 billion.
According to public broadcaster RTBF, which cited anonymous sources familiar with the money flows, the money may have gone to accounts controlled by Libyan militia groups that have been accused of human rights abuses.
Back in 2011, as NATO bombs were falling over Tripoli, the United Nations voted to sanction Libya and freeze all assets belonging to the Gaddafi regime that were being held abroad. As Politico explained, the regime had spread its capital across Europe and North America, investing in companies as diverse as the Italian bank UniCredit to the British publisher Pearson…
MORE
.
—————————————————————————————
.
Porn Star Receives Bill From President For $341,559.50 – Washington Examiner
.

.
President Trump wants more than $300,000 in legal fees from porn star Stormy Daniels, after a federal judge dismissed her defamation lawsuit against the president and determined he was entitled to attorney fees.
In a court filing on Monday, Trump's attorneys said they are seeking $341,559.50 in attorney's fees from Daniels, who has been involved in a legal battle with Trump since the beginning of this year due to an alleged extramarital affair. She filed a separate defamation lawsuit against Trump in the spring for suggesting she lied.
The filing claims that Daniels "filed this action, not because it had any merit, but instead for the ulterior purposes of raising her media profile…
MORE
.
—————————————————————————————
.
The Anti-Semitic Media Fights Anti-Semitism – Daniel Greenfield
The fake news media has made it official.
Criticizing George Soros, an anti-Semite and alleged Nazi collaborator, is anti-Semitic. The Washington Post alone ran two dishonest screeds, "Conspiracy Theories about Soros Aren't Just False, They're Anti-Semitic" and "A Conspiracy Theory about George Soros and a Migrant Caravan Inspired Horror."
The former comes from Talia Lavin, a former New Yorker fact checker who had to resign after falsely claiming that a wheelchair bound ICE agent's Afghanistan platoon tattoo was Nazi insignia. Seeing her potential for smearing people, Media Matters hired her as a "researcher" on "far-right extremism".
What wasn't good enough for the New Yorker was good enough for the Washington Post, which brought in a disgraced employee of Media Matters, an organization funded by George Soros, to accuse Soros critics of anti-Semitism…