.
Joe Arpaio Sues Sleazeballs At New York Times For Defamation – Washington Times
.

.
Former Sheriff Joe Arpaio sued The New York Times on Tuesday saying the paper defamed him in a venomous August column celebrating his latest election loss, accusing him of extensive illegal behavior and calling him "a sadist masquerading as a public servant."
And in the lawsuit, filed in federal district court in Washington, D.C., the former Maricopa County lawman also hinted he may make another run for office in 2020, eyeing the Senate seat that will be up for election following the death of Sen. John McCain.
Mr. Arpaio said a piece written by Times editorial board member Michelle Cottle in August may have dented those chances by recounting his long and controversial career as a sheriff, including his use of tent jails, making inmates wear pink underwear, and allowing a high number of inmate suicides…
MORE
.
—————————————————————————————
.
Smothered: Six Democratic Scandals That The Elite News Media Suffocated With A Pillow This Cycle – Matt Vespa
In the Trump era, liberal media bias is worse than ever. So, it shouldn't shock us that the Media Research Center's Newsbusters division probably has carpal tunnel syndrome from jotting down all the insanity that is transpiring across CNN, MSNBC, and the Big Three (CBS, NBC, and ABC).
In this media bubble, Trump colluded with the Russians to win an election; he's a tax cheat, a serial sexual abuser, and the most corrupt politician since Henry Clay and the corrupt bargain of 1824.
Outside of this glass case of emotion, the economy is growing at four percent. There are more jobs than job seekers, and job openings are at a whopping 7.1 million. Three million jobs have been created, new trade deals with Mexico and Canada are in motion, the Trump tax cuts have formed a solid base for growth, and more than three million working-class families have received bonuses of $1,000 or more.
Oh, and consumer and small business confidence have reached 18-year highs…
MORE
.
—————————————————————————————
.
Fall Rivers, MA: Democrat Mayor Refuses To Step Down After Arrest For Fraud – Fox News
.

.
An embattled Democratic mayor from Massachusetts, who was arrested last week on suspicion of fraud and tax charges, is refusing to step down, calling his arrest "politically motivated" hours before city councilors pushed back a debate on how to handle the matter.
"I am presumed innocent until proven otherwise," Mayor Jasiel Correia told reporters at a press conference at Fall River's City Hall. "I will not allow political enemies to remove me from office."
He said the attack began shortly after assuming office because he was "challenging the norms" in the town. "Not arrogantly, not selfishly, but humbly, I will continue to every day show how hard working your mayor is, and I will not resign," he continued…
MORE
.
—————————————————————————————
.
Atlanta To Pay Out $1.2 Million To Christian Fire Chief After Violating His First Amendment Rights – Daily Wire
Former Atlanta Fire Chief Kelvin Cochran was terminated from his position after writing a devotional book in his off-time which briefly discusses Biblical views on sex and marriage.
After a December 2017 ruling found that the city discriminated against Mr. Cochran and violated his First Amendment rights by firing him for expressing Christian views with which they disagree, the city council on Monday agreed to pay out $1.2 million to the former chief for damages and attorneys' fees, reports Alliance Defending Freedom (ADF), the organization which represented Mr. Cochran.
"The government can't force its employees to get its permission before they engage in free speech. It also can't fire them for exercising that First Amendment freedom, causing them to lose both their freedom and their livelihoods," said ADF Senior Counsel Kevin Theriot.
Theriot said he hopes the pay-out "will serve as a deterrent to any government that would trample upon the constitutionally protected freedoms of its public servants."…
MORE
.
—————————————————————————————
.
Man Sentenced To 6 Months In Jail For Having Sex With His Dog – Circa
.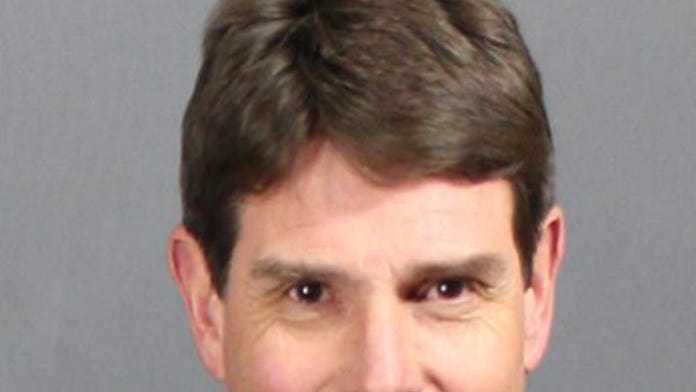 .
A man in Aurora, Colorado has been charged with two counts of animal cruelty after getting caught having sex with his dog. Frederick Manzanares was sentenced to six months in prison and two years probation. Manzanares allegedly participated in sexual acts on the dog with his former girlfriend, KDVR-TV reports.
The incident occurred in the backyard of his trailer home. The dog, a male Akita mix, unfortunately won't be able to recover and will have to be euthanized. The dog has become extremely aggressive and can't be given away for adoption, KDVR reports.
"This dog cannot safely be adopted," Judge Cheryl Rowles-Stokes said as she sentenced Manzanares, according to Patch. "This dog cannot safely be transferred… This dog cannot recover."…
MORE
.
—————————————————————————————
.
Women Pissed At Democrat Heidi Heitkamp For Identying Them As Sexual Assault Survivors In Campaign Ad – Washington Times
Sen. Heidi Heitkamp is trying to recover from her vote against President Trump's Supreme Court nominee by standing up for victims of sexual assault, but the North Dakota Democrat's efforts backfired Tuesday when she had to apologize for identifying victims without their permission in a recent campaign ad.
Some of the women her ad identified say they weren't even victims of domestic violence or sexual assault. Others say they don't support her campaign.
Ms. Heitkamp admitted the bungle in a statement Tuesday, blaming victim advocates for feeding her wrong information.
"I deeply regret this mistake and we are in the process of issuing a retraction, personally apologizing to each of the people impacted by this and taking the necessary steps to ensure this never happens again," she said.
It was yet another stumble for Ms. Heitkamp, who has seen her poll numbers tank…
MORE
.
—————————————————————————————
.
Feds Collect Record Individual Income Taxes In FY 2018; Still Run $779B Deficit – CNS
.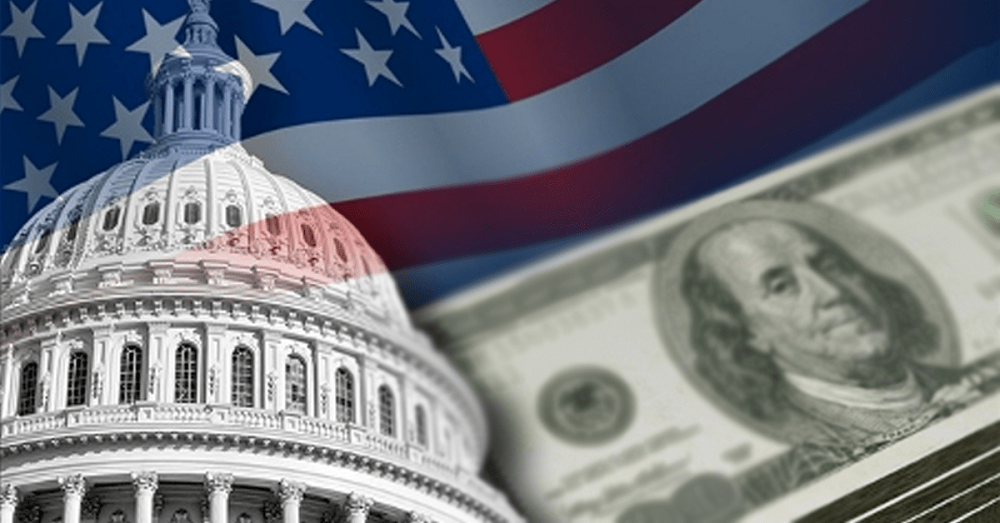 .
The federal government collected a record $1,683,537,000,000 in individual income taxes in fiscal 2018 (October 2017 through September 2018), according to the Monthly Treasury Statement released today.
However, the federal government also ran a deficit of $778,996,000,000 during the fiscal year, according to the statement.
(As CNSNews.com has previously reported, the debt of the federal government – as opposed to the deficit – increased by $1,271,158,167,126.72 in fiscal 2018, according to official data published by the Treasury.)
The previous record for individual income tax collections in a fiscal year was in fiscal 2015…
MORE
.
—————————————————————————————
.
U.S. Tops World Economic Forum's 'Global Competitiveness Report' For First Time In A Decade – Washington Times
Organizers of the annual Davos conference ranked the United States first in their ranking of the world's most competitive economies for the first time in a decade Wednesday, saying the No. 1 spot reflects a new methodology and long-term factors more than recent policies of the Trump administration.
The World Economic Forum said its "Global Competitiveness Report" is based on nearly 100 separate factors in a dozen categories that have been reworked slightly to better reflect today's rapidly changing, increasingly digitized world economy.
The U.S. is followed by Singapore, Germany, Switzerland and Japan in the top five spots among the 140 economies considered. In nearly 40 years of the group's rankings on competitiveness, the U.S. previously earned top honors in 2008. Switzerland was No. 1 last year.
Nearly all of the top 30 performers are developed economies in Asia and Europe, along with Israel at 20, the United Arab Emirates at 27, China at 28 and Qatar at 30…
MORE
.
—————————————————————————————
.
Manufacturing Continues To Boom In America, Defying Gloomy Tariff Predictions – Breitbart
.

.
The American manufacturing sector continued to add jobs in August, defying predictions that the Trump administration's steel and aluminum tariffs would cost jobs in metals-using industries.
There were 488,000 job openings in manufacturing in August, up from 416 a year ago, the Department of Labor said Tuesday. Two years ago, before President Trump took office, there were just 337,000 manufacturing job vacancies in August.
In durable goods, which is the category that includes most metals-using industry, there were 286,000 openings. That's up from 229,000 a year ago. Two years ago, there were just 200,000. Durable goods openings have been higher every month than they were when the metals tariffs were first announced in late March…
MORE
.
—————————————————————————————
.
CDC Confirms 62 Cases Of Polio-Like Illness Across U.S. – The Hill
The Centers for Disease Control and Prevention is investigating 127 suspected cases of a polio-like condition that mostly affects children. The CDC said that 62 of those cases have been confirmed in 22 states in 2018.
Acute flaccid myelitis (AFM) is a rare but serious condition that can cause paralysis, drawing comparisons to polio. AFM primarily impacts the nervous system and weakens muscles.
There isn't a cure for AFM and the CDC does not yet know its long-term impacts. The causes of the condition aren't clear, but the CDC said it could be caused by other viruses, environmental toxins and genetic history.
"We are actually looking at everything. We are looking beyond the normal infectious diseases that can cause this," said Nancy Messonnier, director of the National Center for Immunization and Respiratory Diseases.
AFM has been on the rise in the U.S. since 2014, but is still rare…
MORE
.
—————————————————————————————
.
Judge Approves Elon Musk's Settlement With SEC, Stock Surges – Zero Hedge
.

.
On Tuesday, United States Judge Alison J. Nathan signed off on the proposed settlement between the Securities and Exchange Commission, Tesla and its CEO, Elon Musk. This settlement puts to rest the SEC's action against Musk regarding his now infamous (and allegedly fraudulent) Tweet, where he claimed that he had "funding secured" to take Tesla private at $420 per share.
The settlement approval came despite Elon Musk publicly mocking the Securities and Exchange Commission to his 22 million Twitter followers just 12 days ago, labeling it the "Shortseller Enrichment Commission".
Despite Musk's all too public mockery of the regulator, both the SEC and Musk filed letters with the court last Thursday making the case for why the settlement should be approved…
MORE
.
—————————————————————————————
.
Washington Archdiocese Publicly Names 31 'Credibly Accused' Predator Priests – Daily Caller
The Archdiocese of Washington, to foster "transparency and accountability," released a list Monday of 31 clergy members "credibly accused" of sexually abusing minors since 1948.
Cardinal Donald Wuerl, whose resignation as archbishop of Washington was accepted Friday amid mounting furor over his alleged complicity in sexual abuse cover-ups, released the list in an effort to help the archdiocese heal from wounds of abuse and distrust.
Of the clergy members named, none are still active in ministry, 28 were archdiocesan priests, three were priests of independent religious orders, 13 were never arrested and 14 are still alive, according to The Washington Post.
Former cardinal Theodore McCarrick was not included on the list because he was not a priest of the archdiocese when he allegedly committed acts of abuse.
Wuerl called the list's release "a necessary step toward full transparency and accountability and the process of healing,"…
MORE
.
—————————————————————————————
.
Veritas Undercover Exposes Democrat Senator McCaskill Hiding Leftist Agenda From Moderate Voters: "People Just Can't Know That" – Zero Hedge
.

.
In the third undercover video filmed by Project Veritas during the ongoing 2018 election season, Missouri Senator McCaskill's considerably more liberal views – "essentially the same as [Obama's]" – are exposed as she and her campaign staff conceals them in order to court moderate voters… and she needs them as her and her opponent are essentially tied:
Said James O'Keefe, founder and president of Project Veritas Action:
"This undercover report shows just how broken our political system has become. Senator McCaskill hides her true views from voters because she knows they won't like them."
Senator McCaskill revealed her intention to vote on various gun control measures in undercover footage…
MORE
.
—————————————————————————————
.
Judge Dismisses Stormy Daniels Defamation Lawsuit Against President Trump, Orders Her To Pay His Legal Fees – Daily Caller
The federal judge presiding over porn star Stormy Daniel's defamation lawsuit against President Donald Trump dismissed the case on Monday afternoon. The lawsuit centered on a tweet from the president where he claimed that the man Daniels' alleges threatened her to keep quiet about her alleged affair with Trump was "nonexistent."
Judge S. James Otero ruled the president's tweet was not defamation, but "rhetorical hyperbole," and dismissed the case.
Trump's lawyer, Charles J. Harder, Esq. of Harder LLP, released a statement saying, "United States District Judge S. James Otero issued an order and ruling today dismissing Stormy Daniels' defamation lawsuit against President Trump. The ruling also states that the President is entitled to an award of his attorney's fees against Stormy Daniels."
It also said, "No amount of spin or commentary by Stormy Daniels or her lawyer, Mr. Avenatti, can truthfully characterize today's ruling in any way other than total victory for President Trump and total defeat for Stormy Daniels."…
MORE
.
—————————————————————————————
.
Microsoft Cofounder Paul Allen Dies At 65 After Battle With Cancer – Business Insider
.

.
Paul Allen, who cofounded Microsoft with Bill Gates, died Monday afternoon after a battle with non-Hodgkin's lymphoma, his family confirmed to Business Insider. He was 65.
Allen, a tech billionaire, was a philanthropist and the owner of the Seattle Seahawks and the Portland Trail Blazers. He operated Vulcan Ventures, a venture-capital fund.
Allen was first diagnosed with the cancer in 2009, and disclosed earlier this month that it had returned after a period of remission. At the time, Allen said that he planned on staying involved with his various business ventures. It was the third time that Allen has been diagnosed with some form of lymphoma. He survived Hodgkin's lymphoma after being diagnosed in the 1980s…
MORE
.
—————————————————————————————
.
President And First Lady Visit Hurricane-Ravaged Florida – UPI
President Donald Trump and first lady Melania Trump witnessed first-hand Monday the impact of Hurricane Michael on northwest Florida. The pair landed in Panama City around 11 a.m. and were given a tour of the area by Florida Gov. Rick Scott. Trump praised Scott and said the chief federal priority is food, electricity and safety for residents.
Panama City was the first stop for the Trumps on the tour Monday of storm-ravaged regions in the Southeast. They were scheduled to fly to Georgia after leaving Florida. Both states were hit hard by Michael, which arrived last week as a Category 4 hurricane.
Federal Emergency Management director Brock Long visited several towns along Florida's Panhandle and said the destruction is the worst he's ever seen.
The storm-related death toll rose to 19 Monday, but could climb. In one of the hardest hit areas, Mexico City, backhoes and other tractors dug through crushed buildings to look for 250 missing residents…
MORE
.
—————————————————————————————
.
U.S. Embassy In Australia Accidentally Sends Picture Of Cat In Pajamas Instead Of Meeting Invite – Daily Wire
.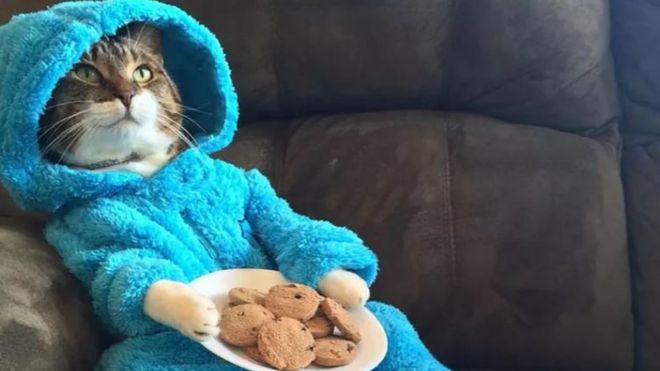 .
In what might be the most adorable mistake ever by a government worker, a staffer at the U.S. Embassy in Canberra, Australia, accidentally invited people to a "meeting" by emailing a photo of a tabby cat wearing pajamas.
The email was sent in a "training error," U.S. Mission to Australia Public Affairs Counselor Gavin Sundwall said in a follow-up apology email.
"Sorry to disappoint those of you who were hoping to attend this 'cat pajama-jam' party, but such an event falls well outside our area of expertise," he wrote two days after the original email went out. "It was a training error made by one of our new staff testing out our email newsletter platform."…
MORE
.
—————————————————————————————
.
Closing In On Clinton-Justice Russia Collusion Conspiracy As Middleman Pleads The Fifth – Washington Times
Congressional Republicans are collecting evidence to show an extensive, election year, anti-Trump conspiracy between Hillary Clinton operatives such as Fusion GPS and Barack Obama appointees at the Justice Department and the FBI.
The investigation took a new turn last week. Fusion co-founder Glenn Simpson decided to invoke the Fifth Amendment rather than testify under subpoena before a special House Republican task force.
The Republicans see Mr. Simpson as the key middleman between Justice and the Clinton campaign. He orchestrated the Democrat-financed dossier on which the FBI built its early investigation of candidate Donald Trump. Republicans believe the unproven dossier, with its charge of extensive Trump-Russia collusion, is a sham perpetrated by Democrats and the press.
"Glenn Simpson was an absolutely essential figure in launching the entire Russia collusion hoax," a Republican congressional staffer told The Washington Times…
MORE
.
—————————————————————————————
.
Elizabeth Warren's DNA Test Proves She Was Lying – David Harsanyi
.

.
Why did Sen. Elizabeth Warren spend all these years claiming to be a Native American?
One plausible answer might be that her family had lied to her, or were also misled about their heritage, and that Warren truly believed she was Cherokee. This happens relatively often, I suppose. Then again, few people exhibit as much certitude, and gain as many benefits, over a claim that's so obscure and unverifiable.
The second is that Warren herself lied or exaggerated her heritage, knowing full well that her contention of Cherokee ancestry was likely nothing more than lore, then latched on to this negligible ancestry to gain traction in an academic field that was searching for candidates of specific races…
MORE
.
—————————————————————————————
.
'Make America Date Again': Pro-Trump Dating App Launches – Daily Wire
Being a Trump supporter is not always easy – especially during family holidays.
But being a MAGA-er can also hit you right where it hurts: Your love life. Dating in a big liberal city can be demoralizing, sometimes even hostile, when you're a fan of The Donald. And if you're looking for love on a dating app, you can expect a wave of rejection if you talk openly about your political views. In fact, on many dating apps, "Trump supporters swipe left" is a common disclaimer.
How hard is it? Politico reported an anecdote from a beleaguered 31-year-old female administration official who recounted one horror story.
"You do the small talk thing, and you have a very good conversation, and then they might say, 'You didn't vote for Trump, right?'" she says. "As soon as I say, 'Of course I did,' it just devolves into all-caps 'HOW COULD YOU BE SUCH A RACIST AND A BIGOT?'…
MORE
.
—————————————————————————————
.
Python Falls Through Bank Ceiling Onto Staff Morning Meeting In China – The Independent
.

.
CCTV captured the moment a python fell through the ceiling of a bank directly into a staff meeting in Nanning City, South China. The 1.5-metre snake dropped in on bank employees during their morning meeting, according to Chinese news agency CCTV+.
The surveillance footage shows the large snake interrupting the meeting by falling between two bank employees. The bank clerks take a moment to respond to the surprise visitor before fleeing in all directions as the reptile slithers away between a set of chairs.
Fortunately, the reptile narrowly missed hitting any bank employees and no one was injured during the terrifying moment. A wildlife protection group arrived soon after to safely capture the animal and is currently storing the animal at a local protection centre…