.
Marsha Blackburn Opens Up 8-Point Lead In Tennessee Senate Race On Heels Of Trump Rally And Kavanaugh Confirmation – Gateway Pundit
Congresswoman Marsha Blackburn has jumped out to an 8 percentage point lead over democrat Phil Bredesen for the open Senate seat in Tennessee.
According to the latest CBS/YouGov poll, Blackburn earns 50% of the vote, against Bredesen's 42%. Additionally, 54% of the respondents say Blackburn is "Honest and Trustworthy," while she wins on immigration by 15 points, 47%-32%.
Just 31% of the voters agree with the democrats gun control schemes. 81% of the voters are happy with the economy. 1,002 likely voters were polled.
This is a stunning turn of events, as Real Clear Politics had Bredesen leading through most of the year, right up until around the time the Kavanaugh hearings started. Until late September, Bredesen was up by a few percentage points.
Then another poll in late September and early October showed Blackburn up by 5 points. And now a week later she's extending her lead…
MORE
.
—————————————————————————————
.
Hurricane Michael Targets North Florida As 'Monstrous' Storm Gains Strength – Fox News
.

.
An intensifying Hurricane Michael gained strength over warm tropical waters on Tuesday as residents across Florida's northern Gulf Coast are boarding homes and preparing to evacuate ahead of the dangerous storm that could bring "historic" storm surge, according to officials.
The National Hurricane Center said in its 8 a.m. ET advisory that Michael has sustained winds of 100 mph, located about 365 miles south of Apalachicola and 395 miles south of Panama City, Fla. The hurricane is now a Category 2 storm, which has "extremely dangerous winds" that can cause significant damage to roofs and siding on well-constructed frame homes, according to the NHC.
"Hurricane Michael is intensifying and is threatening the Northeastern Gulf Wednesday as a major hurricane," Fox News Senior Meteorologist Janice Dean said Tuesday…
MORE
.
—————————————————————————————
.
Alaska GOP Considering Whether To Throw Murkowski Out Of GOP For Opposing Kavanaugh – Daily Wire
The Alaska Republican party has requested that Sen. Lisa Murkowski (R-AK) submit any information she has that might dissuade them from reprimanding her for opposing Supreme Court Justice Brett Kavanaugh's confirmation.
As AP reports, "Party Chairman Tuckerman Babcock says the committee could decide to issue a statement. Or he says it could withdraw support of Murkowski, encourage party officials to look for a replacement and ask that she not seek re-election as a Republican."
Babcock noted that the Alaska GOP has, in the past, withdrawn support for other Republicans who caucused with Democrats.
After Murkowski voted against cloture last Friday, indicating she would vote against Kavanaugh in the Senate vote for confirmation to the Supreme Court, Babcock said he was "surprised." He added, "It's significant enough that I'm going to convene the whole state central committee, which is about 80 grassroots volunteers around the state, and we'll start drafting what our response should be."…
MORE
.
—————————————————————————————
.
Partying MPs Told Off After Cleaners Find Used Condoms And Vomit In Their Westminster Offices – Daily Record
.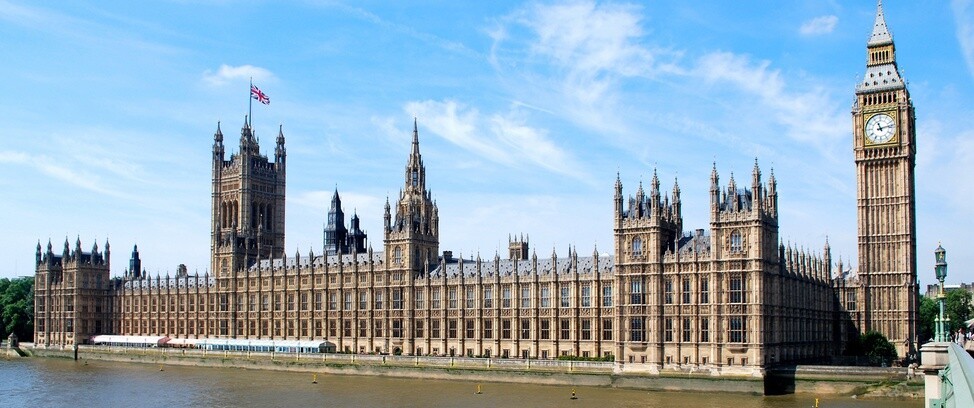 .
Partying MPs face strict new rules about their behaviour after cleaners complained of finding used condoms and vomit in their Westminster offices.
Disgusted cleaners are sick of being forced to clear up after partying members and staff, it has been reported.
Commons authorities are now considering introducing a "service agreement" about the appropriate use of workspaces in the Houses of Parliament, according to the Sunday Times.
"It's the type of behaviour you would expect from students enjoying freshers' week, not MPs and their staff," a source told the Sunday Times, "but cleaners are being confronted with vomit and used condoms in offices used by MPs and their staff"…
MORE
.
—————————————————————————————
.
Columbus Should Be Celebrated; Here's Why – Matt Walsh
On this wonderful Columbus Day, please be sure to ignore the historically illiterate, preening dimwits who will spend their time screeching about a fictional version of history where Europeans were the first to introduce rape, pillage, and slavery to the universally peaceful and noble inhabitants of the New World.
It would of course be quite impossible for the Spanish to introduce rape, pillage and slavery to many cultures where rape, pillage, and slavery had been utterly commonplace for centuries.
Notice that these self-hating, white-guilt-ridden folks would never suggest that the nightmarish brutality of many Native American tribes outweighs whatever they accomplished. Even the propensity for cannibalism among some tribes must be understood in context, we're told.
Yet, somehow, the sins of some Europeans settlers automatically negate what the European explorers achieved and discovered…
MORE
.
—————————————————————————————
.
Leftist Insanity Update: Columbus, Ohio Has Turned Its Back On Christopher Columbus – Fortune
.

.
The largest U.S. city named after Christopher Columbus has decided against celebrating Columbus Day.
Columbus, Ohio's mayor's office said recently that it will be open for business and will not observe Columbus Day. Instead, the city will close its offices on Veterans Day on November 12, according to a report from a local NBC News affiliate. It's likely the first time in the city's history that it hasn't observed Columbus Day, a spokesperson for the mayor told NBC News.
Columbus Day, which is being observed today, has proven to be one of the more controversial holidays in recent years. Many cities, including Los Angeles and now Columbus, among others, have either stopped observing the holiday or changed it to Indigenous Peoples Day…
MORE
.
—————————————————————————————
.
University Lecturer Under Fire For Saying Muslims Commit Terror Attacks – Frontpage
A lecturer at the UK's Lincoln University, Michael Blackburn, has been accused of "Islamophobic" tweets, and the predictable controversy has ensued.
Blackburn has deactivated his Twitter account, but that isn't enough for the slavering academic mob – they want his head, just as they want the head of anyone and everyone who dares to say anything that even comes close to the truth about the jihad threat.
According to the Lincoln Tab, Blackburn is not a one-time offender, but a habitual criminal: "Between 2012-2018 Michael Blackburn, who teaches English at Lincoln University, tweeted a series of Islamophobic and anti-feminist tweets.
One said: 'If the left hadn't told me the EDL were the real threat I would have carried on thinking it was machete-wielding, Koran-quoting Muslims.' More recently in 2017, the English lecturer said: 'I know the media haven't told us but I suspect these terror attacks were carried out by Muslims because of Islam.'"…
MORE
.
—————————————————————————————
.
SpaceX Launches Satellite, Lands Rocket Booster In California – GeekWire
.

.
SpaceX's Falcon 9 rocket executed its first on-land touchdown on the West Coast tonight after sending Argentina's SAOCOM 1A satellite into orbit, putting on a show punctuated by a sonic boom for Southern California.
After a trouble-free countdown, the two-stage rocket blasted off right on time at 7:21 p.m. PT from California's Vandenberg Air Force Base, leaving a post-sunset contrail glowing in the cloudless skies above.
Minutes after launch, the rocket's second stage separated from the first-stage booster and continued rising spaceward. The booster, meanwhile, relit its engines to maneuver itself for the return trip to SpaceX's landing zone, not far from the launch pad…
MORE
.
—————————————————————————————
.
Justice Brett Kavanaugh Gets To Work With All-Female Law Clerk Staff – Washington Times
Newly confirmed Justice Brett M. Kavanaugh jumped into work with his team of all-female law clerks. The group of four women prepped with their new boss before he joined the Supreme Court on Tuesday, as it begins the second week of its term.
Only one clerk, Kim Jackson, worked with Justice Kavanaugh in the past. The other three – Shannon Grammel, Megan Lacy and Sara Nommensen – are new hires but previously worked for appeals court judges appointed during Republican presidencies.
The group fulfills a promise then-Judge Kavanaugh made during the confirmation processes to hire an all-female law clerk team. He is the first on the Supreme Court to have a team of all-female law clerks, The New York Times reported Sunday night.
Justice Kavanaugh was confirmed by the Senate with a narrow 50-48 margin on Saturday after a bitter and hard-fought political fight over the nomination and sexual assault allegations. He was sworn in Saturday night by Chief Justice John G. Roberts…
MORE
.
—————————————————————————————
.
Ted Cruz Takes 6-Point Lead Over Fake Hispanic Beto O'Rourke In Latest Poll – Breitbart
.

.
Texas Republican Sen. Ted Cruz leads Democrat challenger Beto O'Rourke 50 to 44 in a CBS YouGov poll conducted October 2-5. The survey of 1,031 registered and likely Texas voters released Sunday showed Cruz with a six point lead over O'Rourke in the more recent CBS battleground tracker poll.
Democrat voters were motivated to vote out of opposition to President Donald Trump while Republican voters indicated their vote for U.S. Senate is motivated out of support for President Trump, according to CBS.
Respondents supporting Cruz indicated a greater draw to his issue stances than personal qualities while O'Rourke supporters relatively evenly supported him on issues and personal qualities…
MORE
.
—————————————————————————————
.
Interpol Chief Reported Missing Resigns Amid Beijing Investigation – The Independent
The missing Interpol president Meng Hongwei has resigned as the agency's president. The news comes hours after Chinese authorities said Mr Meng was under investigation for unspecified violations of the law.
Mr Meng disappeared 12 days ago after he went to China for a work visit. His wife, Grace Weng, responded to the news by calling it "political ruin and fall!".
"I can't believe because the rule of law (in) China is his lifelong pursuit," she wrote in a text message to the AP.
The news of Mr Meng's resignations came hours after Mr Meng's wife said that he sent her an emoji of a knife before his disappearance. Ms Meng said she believes that sending the image was her husband's way of trying to tell her that he was in danger.
She also said that four minutes before her husband shared the image, he sent a message saying "wait for my call"…
MORE
.
—————————————————————————————
.
Right-Wing Jair Bolsonaro Wins Round One Of Brazilian Presidential Election – The Guardian
.

.
The far-right Brazilian populist Jair Bolsonaro has secured a resounding victory in the first-round of his country's presidential election, but fallen just short of the majority required to avoid a second-round run-off.
After a campaign as improbable and electrifying as any Brazilian telenovela – although infinitely more consequential for the future of one of the world's largest and most diverse democracies – Bolsonaro secured 46.93% of votes – with 94% of all votes counted.
The second-placed candidate, the leftist Workers' party Fernando Haddad, won 28% of the vote, according to Brazil's superior electoral court, the TSE. Behind him came the Democratic Labor party's Ciro Gomes with 12.5%…
MORE
.
—————————————————————————————
.
Kavanaugh Confirmed To Supreme Court Despite Vile Democrat Smear Campaign – Fox News
The Senate voted Saturday to confirm Judge Brett Kavanaugh to the Supreme Court, marking the end to one of the most rancorous confirmation fights in modern times and securing a rightward shift on the nation's highest court.
The chamber voted 50-48 to confirm Kavanaugh, mostly along party lines, after a weeklong FBI probe helped settle concerns among most wavering senators about the sexual assault allegations that nearly derailed his nomination and led to a dramatic second hearing.
Saturday's roll call marked the tightest successful Supreme Court confirmation vote in over 100 years, closer than even that of Clarence Thomas who similarly faced sexual misconduct allegations.
Sen. Joe Manchin, D-W.Va. was the sole Democrat to vote "yes." Sen. Lisa Murkowski, R-Alaska, was a "no," but voted "present" as a courtesy to Sen. Steve Daines, R-Mont., who was attending his daughter's wedding in Montana…
MORE
.
—————————————————————————————
.
Postman Quits Job, Dumps Huge Pile Of Mail On Side Of New Jersey Road – Circa
.

.
A pile containing hundreds of pieces of mail was left on the side of a road in Pennsauken, New Jersey by a mail carrier who quit his job, according to a local news report.
The mail went out for delivery from the Roxborough Station Post Office in Philadelphia on August 8, according to a statement Special Agent Scott Belfour of the U.S. Postal Service Office of Inspector General sent to philly.com.
The mail was found still stacked inside bins by a New Jersey man who posted a photo of the unusual find to his Facebook page.
"If your looking for your mail it maybe on river road by 36st station… share this post ppl information is out on the street," the Facebook post read…
MORE
.
—————————————————————————————
.
Chairman Grassley Releases Timeline Of Ford Investigation, Shows Feinstein And Democrats Lied Throughout Process – Gateway Pundit
Senator Chuck Grassley (R-IA) the chairman of the Senate Judiciary Committee released a timeline of the sexual assault investigation against Judge Brett Kavanaugh.
Senator Grassley released the document on Friday following the FBI's released its investigation to the Senate where it found no evidence to support Christine Ford's claims of sexual abuse 36 years ago. The FBI was not able to find a single witness to confirm Ford's high school assault charges but found several alleged witnesses who disputed the allegations.
Senator Grassley released this document to committee members on Friday.
Actions by Chairman Grassley and the Senate Judiciary Committee related to allegations made and disputed regarding Judge Brett Kavanaugh:
A 38-year member of the Senate Judiciary Committee, Chairman Grassley has worked to secure a thorough, credible and effective committee process as the U.S. Senate meets its constitutional duty of advice and consent…
MORE
.
—————————————————————————————
.
Collins And Manchin Announce They Will Vote To Confirm Kavanaugh – Business Insider
.

.
Republican Sen. Susan Collins of Maine indicated that she plans to vote yes on Saturday's final floor vote on the confirmation of embattled Supreme Court nominee Brett Kavanaugh, after she voted yes to invoking cloture on his nomination Friday morning.
Shortly after Collins's announcement, Sen. Joe Manchin, a West Virginia Democrat, announced that he will also vote yes on Kavanaugh.
Collins said the sexual assault allegations against Kavanaugh fail to meet the "more-likely-than-not" threshhold and that they should not "fairly prevent Judge Kavanaugh from serving on the court." Collins spoke for over 40 minutes on Friday afternoon, concluding her speech by announcing how she intends to vote…
MORE
.
—————————————————————————————
.
Virginia Man Gets 6 Years In Prison For Putting Meth In His Mother-In-Law's Coffee – News & Advance
A Pamplin man accused of trying to kill his mother-in-law was sentenced Thursday in Appomattox County Circuit Court to six years in prison after pleading guilty to two felonies and a misdemeanor.
Jack David Price, 56, was indicted in June on charges of attempted first-degree murder, distribution of methamphetamine and poisoning in connection with a December 2017 incident involving the victim, Ester Fortune Price, the defendant's elderly mother-in-law.
Deputy Commonwealth Attorney Les Fleet said Thursday he agreed to drop the attempted murder charge against Jack Price in exchange for his pleading guilty to one felony count each of possession with intent to sell, give or distribute a Schedule II drug and altering food, drink or drugs and a misdemeanor count of obstruction of justice.
On Dec. 8, 2017, Ester Price was admitted to a Farmville hospital for sickness and showed signs of having meth in her system, according to prosecutors' evidence…
MORE
.
—————————————————————————————
.
Flake To Vote 'Yes' On Kavanaugh Confirmation – The Hill
.

.
Sen. Jeff Flake (R-Ariz.), who delayed Supreme Court nominee Brett Kavanaugh's nomination in dramatic fashion last week, announced Friday that he would vote to confirm him. Flake made his position known after a procedural vote on Friday morning.
Flake announced his support for Kavanaugh last week shortly before the Senate Judiciary Committee voted to advance his nomination to the floor. But after being confronted in a Senate elevator by two women saying they were victims of sexual assault, Flake struck a deal with Democrats on the Judiciary Committee to delay a floor vote for a week to give the FBI time to investigate assault allegations against Kavanaugh.
He was hailed as a hero by liberals…
MORE
.
—————————————————————————————
.
Senate Passes Cloture Motion Setting Up Weekend Vote To Confirm Brett Kavanaugh For Supreme Court – Breitbart
The Senate passed its motion to vote on cloture, setting up a weekend vote to confirm President Donald Trump's Supreme Court nominee Judge Brett Kavanaugh.
The Senate voted to pass its motion to cloture on Friday morning, with a vote tally of 51-49, featuring overwhelming Republican support. Now that Senate passed its cloture motion, the final vote on confirmation will sometime on Saturday.
Sen. Susan Collins (R-ME), who is one of the vital swing Republicans on Kavanaugh's confirmation, said that she will vote yes on the motion to pass cloture and that she will reveal her vote whether to confirm Kavanaugh later Friday afternoon.
Sen. Jeff Flake (R-AZ), another key vote, voted yes on the motion to cloture. Sen. Lisa Murkowski (R-AK) voted no on the motion to cloture. Sen. Joe Manchin (D-WV), a vulnerable Senate Democrat, voted yes on the motion to cloture and might signal that he might vote to confirm Kavanaugh to the Supreme Court…
MORE
.
—————————————————————————————
.
Trump Considers Firing Air Force Chief Over Space Force Pushback – Foreign Policy
.

.
U.S. President Donald Trump is peeved with Air Force Secretary Heather Wilson over her handling of his directive to stand up a separate Space Force in the U.S. military, and he's considering ousting her after the midterm elections, three sources with knowledge of the matter told Foreign Policy.
Wilson, a former Republican congresswoman from New Mexico, recently angered Trump as well as Deputy Defense Secretary Patrick Shanahan, Defense Secretary James Mattis's second in command, with what is seen as a campaign to undermine the Space Force effort, the sources said.
The news comes just weeks after an explosive new book by journalist Bob Woodward alleged that members of Trump's Cabinet, including Mattis himself, are quietly trying to undercut or slow roll the president's orders…
MORE
.
—————————————————————————————
.
Hispanic Unemployment Hits Lowest Level On Record – Washington Times
The unemployment rate for Americans of Hispanic or Latino ethnicity fell to 4.5 percent in September, matching a record low hit in July. At the same time, the jobless rate for white Americans edged down to 3.3 percent, their lowest level since December 1969.
The Labor Department said Friday that employers added a total of 134,000 jobs last month. The unemployment rate reached 3.7 percent, its lowest point in nearly five decades. Americans from a wide range of demographic groups have benefited from the longest streak of hiring on record.
The jobless rate for prime-age workers – ages 25 to 54 – declined to 3 percent. That's the lowest figure since December 2000. And Americans with only a high school diploma recorded their best unemployment rate since 2001.
The data for demographic groups came from a survey of households that is part of the Labor Department's monthly jobs report…