.
Dow Sets Record High On Strong Job Growth, Apple Hits New High – Investor's Business Daily
The major stock indexes were squarely higher in today's stock market action after ADP payrolls came in above expectations. Private payrolls grew by 230,000 in September vs. the 179,000 Econoday consensus estimate.
Blue chip stock Apple (AAPL) set a fresh record high. Meanwhile, Leaderboard stock Nvidia (NVDA) fell for a second straight day, as it eased from new highs.
The Dow Jones industrial average advanced 0.5%, setting a fresh record high for a second straight day. The S&P 500 and tech-heavy Nasdaq both moved up about 0.5%.
Before the stock market open Wednesday, homebuilder Lennar (LEN) reported better-than-expected Q3 results. But shares were about unchanged in morning trade. Shares reached a fresh 52-week low within an over-eight month correction before trimming losses.
Apple stock hit a new high Wednesday. Shares rose over 1% and are nearing the 20%-25% profit-taking range from a flat base's 194.30 entry…
MORE
.
—————————————————————————————
.
Iraqi Parliament Elects Kurdish Moderate Barham Salih As New President – Deutsche Welle
.

.
Iraq's parliament on Tuesday elected a new president despite a bitter dispute between the two main Kurdish parties, who for the first time put forward competing candidates. In Iraq, a Kurd holds the presidency – which is a largely ceremonial role – while the prime minister post is reserved for a Shiite and the speaker of parliament a Sunni.
In Baghdad, parliament voted for Patriotic Union of Kurdistan (PUK) candidate Barham Salih, who previously served as the prime minister of the autonomous Kurdistan region and deputy prime minister of Iraq. Salih is considered a moderate, non-sectarian reformer with good ties with the West and neighboring Iran and Turkey.
Born in Sulaimani in the Kurdish region, the 58-year-old speaks fluent English, Kurdish and Arabic…
MORE
.
—————————————————————————————
.
Christine Blasey Ford's Friend Leland Keyser Meets With FBI, Doesn't Back Her Story About Kavanaugh – Washington Times
Leland Keyser, the high school friend Christine Blasey Ford counted on to corroborate her sexual assault charges, has told the FBI she has no knowledge of the supposed 1982 party or the accused, Brett Kavanaugh.
Howard J. Walsh III, her attorney, told The Washington Times that she met with the FBI on Saturday. Asked if she had repeated the same two statements she provided the Senate Judiciary Committee, the lawyer answered, "yes."
Ms. Ford accuses Supreme Court nominee Judge Kavanaugh, and his friend, Mark Judge, of trying to rape her at a home in Montgomery County near the Columbia Country Club. They both deny the charge. Patrick Smyth, a third party-goer identified by Ms. Ford, also denies he attended any such party.
That left Ms. Keyser, Ms. Ford's best friend at Holton-Arms school, as the remaining witness of the five people who supposedly attended…
MORE
.
—————————————————————————————
.
Winning: Private Payrolls Soar By 230,000 In September – Breitbart
.

.
Job growth exploded higher in September, according to a report released Wednesday by ADP and Moody's Analytics. Private companies added 230,000 more positions for the month, far more than the 185,000 forecast by economists. In August, companies added 168,000, revised up 5,000 from an earlier estimate.
On Tuesday, Amazon announced that it was raising its minimum wage to $15 an hour. Companies raise wages when demand is high and they need to compete with each other to hire or retain workers.
The private payroll figure comes two days ahead of the government's report for jobs in September. Economists expect the economy added 185,000 jobs last month…
MORE
.
—————————————————————————————
.
Christine Blasey Ford's Long-Time Former Boyfriend Submits Letter To Judiciary Committee Contradicting Her Sworn Testimony On Several Counts – Fox News
In a written declaration released Tuesday and obtained by Fox News, an ex-boyfriend of Christine Blasey Ford, the California professor accusing Brett Kavanaugh of sexual assault, directly contradicts her testimony under oath last week that she had never helped anyone prepare for a polygraph examination.
The former boyfriend, whose name was redacted in the declaration, also said Ford neither mentioned Kavanaugh nor mentioned she was a victim of sexual misconduct during the time they were dating from about 1992 to 1998.
He said he saw Ford going to great lengths to help a woman he believed was her "life-long best friend" prepare for a potential polygraph test. He added that the woman, Monica McLean, had been interviewing for jobs with the FBI and U.S. Attorney's office.
He further claimed that Ford never voiced any fear of flying (even while aboard a propeller plane) and seemingly had no problem living in a "very small," 500 sq. ft. apartment with one door…
MORE
.
—————————————————————————————
.
Manchester University In England Bans Clapping At Performances To Avoid Triggering Students With Anxiety, Replaces Applause With 'Jazz Hands' – Zero Hedge
.

.
In an attempt to make public performances more "inclusive" for people with "disabilities" like anxiety and other sensory issues, the University of Manchester students' union has voted to ban applause at student union events, and is asking students to use "jazz hands" instead.
The decision was made to keep the University of Manchester compliant with a 2015 vote in the UK's National Union of StudeBut students also noted that loud noises like "whooping" or "traditional applause" can create problems for students with anxiety.
According to the Guardian, the MSU motion said that "this union notes that since 2015, the National Union of Students (NUS) has been using British sign language (BSL) clapping (or 'jazz hands'), as loud noises, including whooping and traditional applause, can pose an issue for students with disabilities such as anxiety or sensory issues."…
MORE
.
—————————————————————————————
.
MAGA Update: FY 2018 Refugee Admission Figures The Lowest In 38 Years – CNS
The Trump administration admitted a total of 22,491 refugees into the United States during fiscal year 2018 – by a sizeable margin the lowest number in the history of the 38-year-old modern refugee resettlement program.
The next smallest number of refugees resettled since passage of the Refugee Act in 1980 was 27,131 in FY 2002, the financial year that began just weeks after the 9/11 terrorist attacks.
A majority of the 22,491 refugees admitted in FY 2018 – 16,023, or 71.2 percent – were Christians of various denominations, including Catholics, Baptists, Pentecostalists and evangelicals.
Muslims, including Sunnis, Shi'ites and Ahmadis, accounted for 3,495, or 15.5 percent of the total, while the remainder included 1,139 Buddhists (5.0 percent), 672 Hindus (2.9 percent), 425 Kiratis (1.8 percent), 119 Jews (0.5 percent) and smaller numbers of Yazidis, Baha'i, animists, atheists and others…
MORE
.
—————————————————————————————
.
Father Of World Wide Web Launches Platform Aimed At Ending Dominance Of Google And Facebook While Letting Individuals Take Control Of Their Data – Zero Hedge
.

.
"For people who want to make sure the Web serves humanity, we have to concern ourselves with what people are building on top of it," Tim Berners-Lee told Vanity Fair last month. "I was devastated" he said while going through a litany of harmful and dangerous developments of the past three decades of the web.
That's why "the Father of the World Wide Web" has launched a start-up that intends to end the dominance of Facebook, Google, and Amazon, while in the process letting individuals take back control of their own data.
Berners-Lee's new online platform and company Inrupt is being described as a "personal online data store," or pod…
MORE
.
—————————————————————————————
.
Report: FBI To Complete Kavanaugh Inquiry Wednesday With Vote Coming This Week – True Pundit
The F.B.I. is expected to complete its investigation into allegations of sexual assault against Judge Brett M. Kavanaugh and deliver the results to the Senate as early as Wednesday, and Republican leaders said Tuesday that they expect to vote on the nomination this week.
"We'll have an F.B.I. report this week, and we'll have a vote this week," Senator Mitch McConnell of Kentucky, the majority leader, told reporters after the Republicans' weekly policy luncheon on Tuesday. But Mr. McConnell would not say whether that would be a final vote, or a procedural vote allowing the Senate to begin debate.
Once the investigation is completed, the F.B.I. will send reports about its interviews to the Senate, where members will have a chance to review them. Several Republicans – including Senator John Cornyn of Texas, the No. 2 Republican – said Tuesday that they would like to see the findings made public in some form.
"People are not going to be satisfied until some public statement about what the F.B.I. supplemental background investigation shows," Mr. Cornyn said…
MORE
.
—————————————————————————————
.
Mail Laced With Ricin Received At Pentagon Mail Facility – PJ Media
.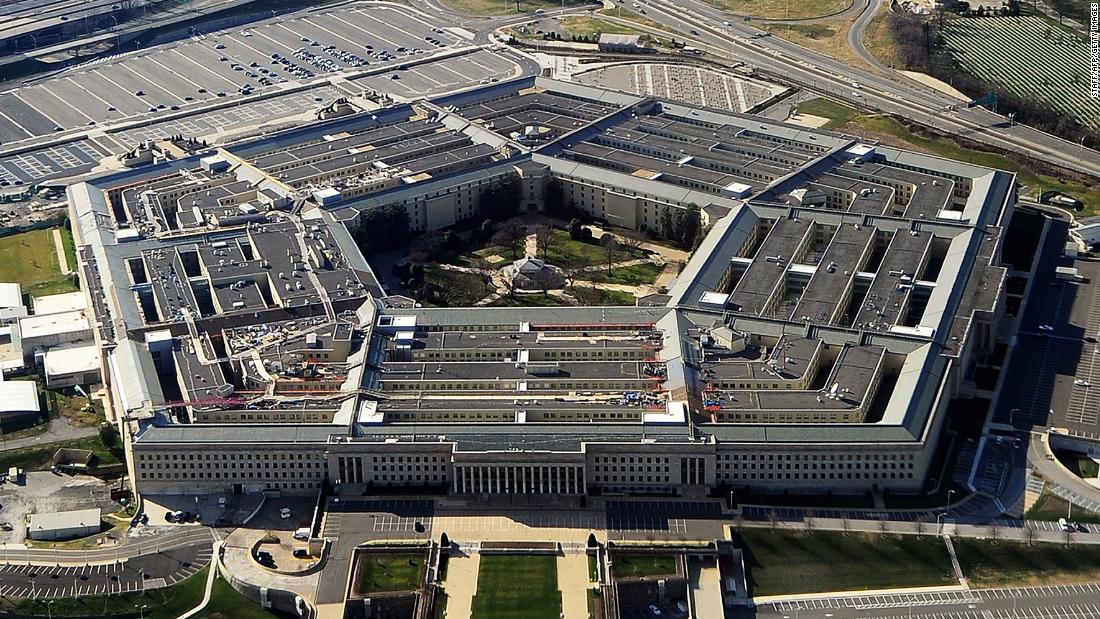 .
Two pieces of mail intended for top Pentagon officials have tested positive for ricin and are being further analyzed by law enforcement.
"On Monday, the Pentagon Force Protection Agency detected a suspicious substance during mail screening at the Pentagon's remote screening facility," Pentagon spokesman Col. Rob Manning said in a statement today. "The envelopes were taken by the FBI this morning for further analysis. All USPS mail received at the Pentagon mail screening facility yesterday is currently under quarantine and poses no threat to Pentagon personnel," he added.
The mail facility is separate from the Pentagon building, ensuring the more than 20,000 employees there were never exposed to the letters…
MORE
.
—————————————————————————————
.
364 Guns Stolen From Memphis UPS Facility Intercepted On Way To Chicago – WREG
Approximately 364 of the guns stolen from an UPS facility in Memphis have been recovered en route to Chicago.
Federal ATF agents are still looking for one of the suspects, 24-year-old Roland Jackson, and offered a reward up to $5,000 for information leading to his arrest and conviction. Taveyan Turnbo, 18, is in custody.
According to a federal criminal complaint, the UPS facility received a shipment from the Ruger factory in North Carolina on Sept. 28. The 16 pallets of firearms were scheduled to leave two days later for Dallas, Texas.
Before they could be shipped, two men entered the Brooks Road facility in Memphis, loaded three pallets into a U-Haul van and sped away.
Authorities said there were roughly 367 guns in those pallets. All of the weapons were either .22 caliber or .380 caliber firearms, authorities said…
MORE
.
—————————————————————————————
.
Newfound Dwarf Planet 'The Goblin' May Lead To Mysterious Planet Nine – Space
.

.
Scientists have discovered yet another marker on the trail toward the putative Planet Nine.
That clue is 2015 TG387, a newfound object in the far outer solar system, way beyond Pluto. The orbit of 2015 TG387 shares peculiarities with those of other extremely far-flung bodies, which appear to have been shaped by the gravity of a very large object in that distant, frigid realm – the hypothesized Planet Nine, also known as Planet X.
"These distant objects are like breadcrumbs leading us to Planet X," study leader Scott Sheppard, of the Carnegie Institution for Science in Washington, D.C., said in a statement. [The Evidence for 'Planet Nine' in Our Solar System.
"The more of them we can find, the better we can understand the outer solar…
MORE
.
—————————————————————————————
.
Secretary Of State Pompeo To Meet With Kim Jong Un On Sunday – The Hill
Secretary of State Mike Pompeo is set to meet with North Korean leader Kim Jong Un next week as part of his upcoming trip to Asia, the State Department announced on Tuesday.
State Department spokeswoman Heather Nauert said Pompeo will meet with Kim in Pyongyang on Oct. 7. Nauert didn't provide specific details of what Pompeo plans to discuss with the North Korean leader, but she said the meeting will focus on Pyongyang's nuclear capabilities.
Pompeo and Kim will also likely discuss a second summit between Kim and President Trump, which the White House said was in the works earlier last month.
"It shows forward progress and momentum that the secretary is making his fourth trip back in less than a year," Nauert said, noting that the talks marked a positive step toward the Trump administration keeping its promises. "That shows the president's commitment to agreement that he and Chairman Kim made at the Singapore summit," she said…
MORE
.
—————————————————————————————
.
Alexandria Ocasio-Cortez Proves She Has No Idea What Congress Does – Daily Wire
.

.
Democratic socialist Alexandria Ocasio-Cortez showed her extreme lack of knowledge about the basic roles of the three branches of the federal government during a speech on Monday, suggesting that after she is "inaugurated" into office that she will begin signing bills into law.
"After being spurned over, and over, and over again, short-changed on healthcare, short-changed on criminal justice, short-changed on education, there's a lot of folks who don't want to believe anymore," Ocasio-Cortez said. "And that's why what we have accomplished is such an immense responsibility. It is a responsibility."
"It doesn't mean you get everything tomorrow," Ocasio-Cortez rambled. "As much as I would love that. I would love to get inaugurated January 3rd [and on] January 4th we're signing healthcare, we're signing this."…
MORE
.
—————————————————————————————
.
Trump Pushing International Inspectors To Investigate Secret Iran Nuclear Sites – Washington Free Beacon
The Trump administration is pushing international nuclear inspectors to launch a new investigation into evidence Iran has been stockpiling nuclear weapons technology and materials at a secret undisclosed site, according to U.S. officials who spoke to the Washington Free Beacon.
Evidence of this previously unknown nuclear site was presented last week by Israeli Prime Minister Benjamin Netanyahu during an address before the United Nations General Assembly.
The disclosure sent shockwaves through the international community and prompted the Trump administration to push for a renewed investigation into the claims by the IAEA, or International Atomic Energy Agency, the U.N. body tasked with performing oversight on the Islamic Republic's nuclear program.
The United States is expected to spearhead efforts to further expose what Netanyahu described as a massive atomic warehouse in Iran…
MORE
.
—————————————————————————————
.
Snowflakes Demand Professor Be Fired After He Champions Due Process, Says 'Accusers Sometimes Lie' – PJ Media
.

.
Nearly 100 students at the University of Southern California attended a rally at noon on Monday demanding a tenured professor be fired after he sent a reply-all email last Thursday to the student body noting that "accusers sometimes lie."
"If the day comes you are accused of some crime or tort of which you are not guilty, and you find your peers automatically believing your accuser, I expect you find yourself a stronger proponent of due process than you are now," emailed Professor James Moore.
The email – in response to a reply-all email that urged students to "Believe Survivors" on the day of Christine Ford's testimony – triggered what one school admin said was "hundreds" of emails from concerned students and alumni since Thursday…
MORE
.
—————————————————————————————
.
Online Sales Taxes Take Effect In 10 States – Fox Business
New taxes on e-commerce sales went into effect Monday in 10 states, making online shopping a little more costly for many consumers.
A Supreme Court ruling in June gave states the green light to impose sales taxes on e-commerce companies, even if they don't have stores or warehouses within the state's borders. The case, South Dakota vs. Wayfair, made it likely that consumers would pay more for online purchases from out-of-state retailers.
Several states, including Hawaii, Tennessee and Vermont, began collecting online sales taxes in July, according to the Tax Foundation Opens a New Window. Mississippi's taxes took effect in September.
On Oct. 1, online sales taxes arrived in 10 more states: Alabama, Illinois, Indiana, Kentucky, Michigan, Minnesota, New Jersey, North Dakota, Washington and Wisconsin. Colorado announced last month that it will begin requiring e-commerce businesses to collect sales taxes on Nov. 1…
MORE
.
—————————————————————————————
.
Mailman Caught On Video Urinating On Man's Front Porch During Delivery – New York Daily News
.

.
He made a pee-line for the door.
A mailman was caught on surveillance video urinating while making a postal delivery at a Tennessee home. The Memphis homeowner shared the footage on Facebook, which shows postal worker releasing a trail of urine as he walks on the porch of the house in the neighborhood of Berclair.
The mailman can be seen looking around to check if anyone noticed his dirty deed and continuing to deliver the mail – with the same hand seemingly used to touch his private parts.
After delivering the mail, he walks back toward the street, careful to steer clear of the wet evidence…
MORE
.
—————————————————————————————
.
Uranium One: FBI Refuses To Release Three-Dozen Secret Memos Involving Clintons, Russia And Obama – Zero Hedge
The FBI has refused to declassify 37 pages of materials related to the Uranium One deal, citing national security and the privacy issues, reports The Hill's John Solomon.
The documents are thought to contain information regarding then-Secretary of State Hillary Clinton's involvement, as well as the Obama administration's knowledge of the controversial deal.
The existence of the documents became known after a recent Freedom of Information Act (FOIA) release of related material contained an entry entitled "Uranium One Transaction."
The publicly available portion includes benign material, such as public letters from members of Congress who demanded information on the Uranium One approval.
Perhaps the FBI's unexpected "release" – and I use that word loosely, since they gave up no public information of importance – in the FOIA vault was a warning flare designed to remind America there might be evidence worth looking at…
MORE
.
—————————————————————————————
.
Christine Ford Published 2008 Article On Self-Hypnosis Used To Retrieve And "Create Artificial Situations" – Gateway Pundit
.

.
Christine Ford has not turned over her therapist's notes to the Senate regarding her suppressed memories about Judge Kavanaugh abusing her decades earlier. This may be because if the memories were revealed through hypnosis they would be "absolutely inadmissible" in the court of law in many states, including New York and Maryland.
There were also accusations that Christine Ford was under a hypnotic trance during her testimony. Now this:
One of Christine Blasey Ford's research articles in 2008 included a study on self-hypnosis. The practice of self-hypnosis is used to retrieve important memories and "create artificial situations."…
MORE
.
—————————————————————————————
.
Lindsey Graham: If Kavanaugh Vote Fails, Trump Should Re-Nominate Him Before Midterms, 'Appeal The Case To The American People' – Fox News
Even if the nomination of Supreme Court nominee Brett Kavanaugh ultimately fails in the Senate, President Trump should re-nominate the judge ahead of the midterm elections and let the voters decide if they want him on the court, Sen. Lindsey Graham, R-S.C., told Fox News on Monday night.
"Here's what I would tell the president: I would appeal the verdict of the Senate to the ballot box," Graham said on "Hannity."
"This good man should not be destroyed. If you legitimize this process by one vote short, we'll be on to the next person. I'd hate to be the next person nominated. I would feel horrible that we destroyed Kavanaugh.
"So what would I do? I would re-nominate him and I would take this case to the American people and I'd ask voters in Indiana, in Missouri, in North Dakota and other places where Trump won – saying who he would nominate if he got to be president – and see if the voters want to appeal the verdict of their senator."…