.
Trump Throws Bombshell Into Russia Investigation, Orders Release Of Controversial Surveillance Documents And Comey Texts – Business Insider
President Donald Trump on Monday directed the Office of the Director of National Intelligence and the Department of Justice to declassify a number of documents related to the Russia investigation.
He also asked for the release of unredacted versions of all text messages about the probe sent and received by multiple officials, including former FBI Director James Comey and deputy director Andrew McCabe, the White House said in a statement.
The documents that Trump demanded be declassified included several pages of a June 2017 FISA renewal application for a warrant ultimately granted to surveil former Trump campaign adviser Carter Page, along with all FBI interviews and reports connected to the Page FISA application.
Trump also requested that the agencies declassify all FBI reports of interview with Justice Department official Bruce Ohr that were connected to the Russia probe…
MORE
.
—————————————————————————————
.
Trump Slashing Refugee Admissions To Historic Low For Fiscal Year 2019 – Gateway Pundit
.

.
President Donald Trump had already lowered refugee admissions to the US to a historic low of 45,000 in the 2018 fiscal year and he is going even lower for 2019.
On Monday, Secretary of State Mike Pompeo announced that the administration will be capping the number of refugees that the nation accepts to 30,000 for the new fiscal year – lowering the cap by one third. While that is the maximum that the US will accept, the number admitted could actually be even lower.
Before Trump became the president the refugee cap was 110,000 – which he had promptly lowered to 50,000, and has continued to slash each year. Refugee admissions are currently at the lowest they have been in over a decade…
MORE
.
—————————————————————————————
.
Judge Kavanaugh And Lying Leftist Skeez To Testify About Fake Groping Accusations Next Monday – Breitbart
Contradicting earlier reports, the Senate Judiciary Committee will reconvene for an additional hearing on Judge Brett Kavanaugh's Supreme Court nomination in which both Kavanaugh and his accuser, Christine Blasey Ford, will testify under oath.
Ford has accused Kavanaugh of groping her and forcing himself on top of her at a high school party in or around 1982.
The accusation, known to Senate Judiciary Committee Ranking Member Dianne Feinstein (D-CA) for more than six weeks but kept private until after the end of the scheduled hearings on Kavanaugh's nomination, has thrown an already chaotic confirmation process even further afield of the norm.
Earlier Monday, sources close to the confirmation process were confident Thursday's scheduled final committee vote would still take place. But that vote is now unlikely to take place until at least next Tuesday…
MORE
.
—————————————————————————————
.
Mom Admits To Stealing Terminally Ill Daughter's Pain Meds – Circa
.

.
A Missouri woman has been charged with stealing her terminally ill daughter's pain medications. Forty-six-year-old Carol Ballweg, of Troy, was charged Wednesday with four counts of stealing a controlled substance and two counts of abuse of a vulnerable person.
Police say Ballweg was the primary caregiver for her 20-year-old daughter who is in hospice care. Medical staff found bed sores on the daughter and began suspecting the daughter wasn't being given the prescribed doses of fentanyl and oxycodone, so they tested her urine.
Police say it showed no signs of the medications, even though Ballweg repeatedly requested refills ahead of schedule…
MORE
.
—————————————————————————————
.
Trump Draws Battle Lines, Says Mueller Probe 'Illegal', 'Not Allowed' By Law – Western Journal
President Donald Trump on Sunday stepped up his criticism of special counsel Robert Mueller's investigation of alleged Russian collusion in the 2016 election.
"The illegal Mueller Witch Hunt continues in search of a crime. There was never Collusion with Russia, except by the Clinton campaign, so the 17 Angry Democrats are looking at anything they can find. Very unfair and BAD for the country. ALSO, not allowed under the LAW!" Trump tweeted.
Mueller began his investigation in May 2017, according to the Washington Examiner. Trump, who has often used the term "witch hunt" in describing the Mueller probe, is not the only one to question its legal authority.
Attorneys for Paul Manafort, Trump's former campaign manager, also tried to make a case that the probe was not legal. Manafort reached a plea deal with prosecutors last week to settle charges against him…
MORE
.
—————————————————————————————
.
Feds Indict New Mexico Terrorist Trainers – Frontpage
.

.
The five accused Muslim terrorists arrested in rural New Mexico near the Colorado state line this summer after an alleged school-shooter terrorist training facility was raided Aug. 3 were indicted last week on weapons and conspiracy charges by a federal grand jury.
This is the case in which five adults, including Siraj Ibn Wahhaj, were arrested after authorities found 11 hungry, filthy children living in squalid conditions in a terrorist training compound in Amalia, Taos County, a remote part of New Mexico.
The children were reportedly being trained to commit school shootings. The remains of a three-year-old disabled boy, since identified as Wahhaj's son, Abdul-Ghani Wahhaj, were discovered on the property which was filled with weapons…
MORE
.
—————————————————————————————
.
CNN Ratings Collapse, Losing To Nickelodeon And Fox News – Zero Hedge
Trump's "fake news" nemesis, CNN, experienced a dramatic collapse in ratings last week compared to 2017.According to AdWeek, CNN viewership tumbled 41% in daytime TV ratings and tumbled 36% in primetime versus the same week last year.
"CNN ranked No. 6 across basic cable in total primetime viewers, and No. 5 in total day this past week. Despite the top 10 finishes, the network was -36 percent in primetime viewers, and -41 percent in total day viewers vs. the same week last year", AdWeek wrote.
The increasingly more partisan news network was once again beat by its traditional competitors: Fox News was No. 1 across the board for basic cable for the Labor Day week of Sept. 03, 2018 (No. 1 in total viewers across the 24-hour day for 35 consecutive weeks), while MSNBC came in second.
In basic cable, CNN placed fifth with ESPN and Nickelodeon placing No. 3 and No. 4, respectively as Sponge Bob suddenly emerges to be more popular/credible than Jake Tepper and Chris Cuomo…
MORE
.
—————————————————————————————
.
Confirmation Battle Or Multi-Generational Soap Opera? Turns Out That Kavanaugh's Mother Was The Judge In His Attempted-Rape Accuser's Parents' Home-Foreclosure Case – Charlotte Allen
.

.
Is this a Supreme Court confirmation battle – or is it a soap opera titled Montgomery County?
Turns out that Brett Kavanaugh's mother was the judge in in a 1996 home-foreclosure case in which the defendants were the parents of Kavanaugh's last-minute attempted-rape accuser Christine Blasey Ford. The house in question, pictured above, is in Potomac, one of the highest-income towns in Montgomery County, Maryland, the Washington, D.C. suburb that is one of America's highest-income residential areas.
Indeed, the entire cast of characters in Ford's up-to-the-wire emergence from the shadows of Dianne Feinstein's secret anti-Kavanaugh files seems to hail from upscale Montgomery County in what is turning out to be a complex edge-of-the-seat multi-generational saga. Move over, The O.C.!…
MORE
.
—————————————————————————————
.
Nunes Says House Intel Will Release Russia Probe Interviews – New York Post
Rep. Devin Nunes (R-Calif.) said he will seek to declassify about 70 interviews his House Intelligence Committee conducted in the Russia investigation before the midterm elections in the name of transparency.
"The depositions that we took, I believe about 70 people, those need to be published and I think they need to be published before the election," Nunes told Fox News' "Sunday Morning Futures." "I expect to make those available from our committee to the American public in the next few weeks."
Nunes, chairman of the House Intelligence Committee, has been a prime defender of President Trump in the House and has focused his committee's ammunition on discrediting the Justice Department officials who initiated the Russia investigation.
Nunes says certain FBI and DOJ officials "are really dirty" and releasing information to voters before they go to the polls in November will show "just how sick this Russia Kool-Aid that's been poured upon the American people, how bad it's really been."…
MORE
.
—————————————————————————————
.
Socialist Hellhole Update: In Venezuela, Huge Hike In Minimum Wage Forces 40 Percent Of Stores To Close – PJ Media
.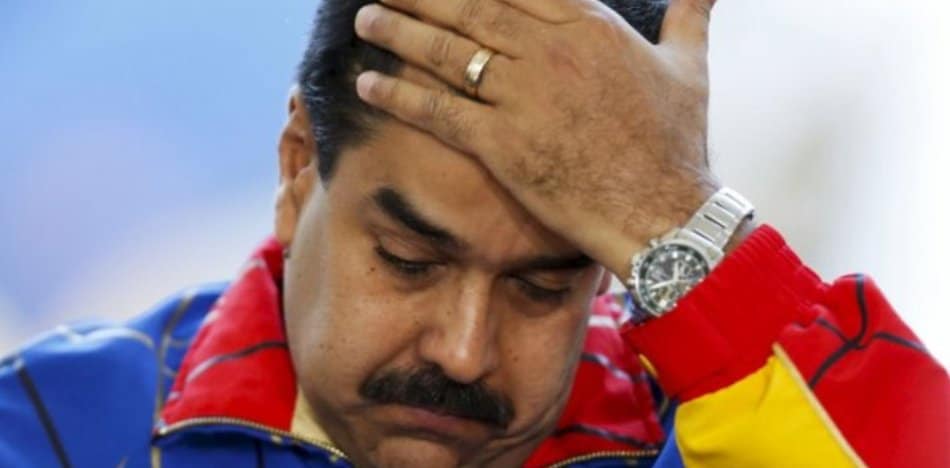 .
Venezuelan President Nicolas Maduro decided that the best way to deal with the country's hyperinflation was to raise the minimum wage. Sounds harmless, doesn't it? Who could begrudge poor people a little raise in wages?
Except that inflation in Venezuela is currently running at about 2400 percent a year – 200 percent in August alone. And Maduro increased the minimum wage 3,500 percent while forbidding store owners from raising prices.
Does that sound like a Democratic Party platform or what?
Needless to say, most store owners are about to give up, with 40 percent of the country's retail outlets closing their doors…
MORE
.
—————————————————————————————
.
Joe DiGenova: Comey, McCabe, And Strzok Are 'Going Down' Over FISA Warrant Abuses – Debra Heine
In the wake of newly released text messages between fired FBI agent Peter Strzok and former FBI lawyer Lisa Page, former federal prosecutor Joe diGenova said he believes "the walls are closing in" on Obama-era FBI and Department of Justice Department officials.
Damning new texts obtained by Fox News this week show former FBI lovebirds Strzok and Page talking about government employees "leaking like mad" and media outlets competing for scoops in the run-up to the appointment of Special Counsel Robert Mueller.
"The walls are closing in, but they're not closing in on the president. They're closing in on the FBI and the Department of Justice under President Obama," diGenova said on Fox News' "Hannity" Thursday night.
He explained that the new Strzok-Page texts exposed a strategy to "illegally and criminally" release Foreign Intelligence Surveillance Act (FISA) warrant information, including releasing the name of a U.S. citizen caught up in the surveillance abuse…
MORE
.
—————————————————————————————
.
Crazed Leftist Faked Story About Trump-Related Hate Crime – Breitbart
.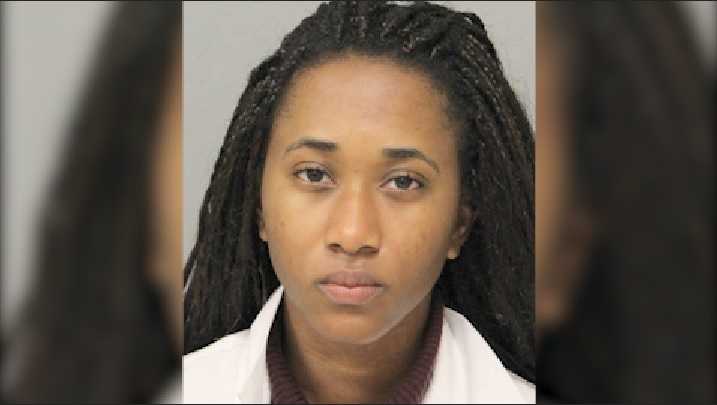 .
Authorities have arrested and charged a woman in Long Island for making up a story about a Trump-related hate crime, police said. Adwoa Lewis, 19, told detectives Friday four teenagers confronted her as she was driving home on September 2, yelling "Trump 2016!" before stating that she did not belong here.
Lewis also claimed that she parked her vehicle in front of her house, then woke up the next morning to find her car's tires slashed and a note with the words, "Go home," police said.
But when authorities investigated the alleged incident, police found that Lewis fabricated the tale and the incident never took place. Lewis later admitted to officers she placed the hand-written note on her car, police said…
MORE
.
—————————————————————————————
.
State-Run Swedish Kindergarten Encourages Boys To Wear Dresses – Your News Wire
A state-run kindergarten in Sweden is encouraging young boys to wear dresses and has instructed teachers to drop the "he" and "she" pronouns.
According to an interview with a whistleblower named "Anna," teachers are told to initiate conversations with children as young as two about "boys falling in love with boys and girls falling in love with girls."
Infowars.com reports: Anna, who has been working in the kindergarten for two years, said she was quickly informed that telling children something they were wearing was "nice" was forbidden and that the pre-schoolers should not be assigned genders.
When Anna read books to the children, she noticed that all mentions of "he" or "she" had been covered with Tipp-Ex and replaced with the gender neutral pronoun "hen".
She later discovered that the popular "Emil and Pippi" books had been thrown away because they didn't feature any gender neutral characters…
MORE
.
—————————————————————————————
.
Google Built China A Prototype Search Engine That Allows Government To Spy On Citizens' Search Queries – Daily Wire
.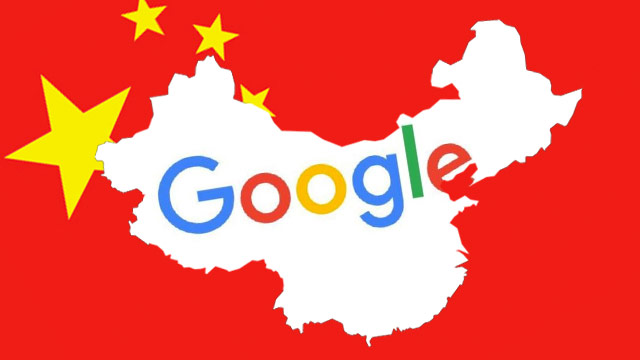 .
Imagine if the U.S. government was able to freely access your search history and use it against you. That's what may end up happening in China, thanks to a censored search engine built for the country by Google.
As reported by The Intercept, "The search engine, codenamed Dragonfly, was designed for Android devices, and would remove content deemed sensitive by China's ruling Communist Party regime, such as information about political dissidents, free speech, democracy, human rights, and peaceful protest."
That's right, terms like "human rights," "Nobel prize," and "student protest" were all added to a censorship list compiled by the massive tech company for the Chinese government…
MORE
.
—————————————————————————————
.
Arizona Democrat Running For Senate Advertised American Troops As Undead Terrorists Saughtering Innocents – Right Scoop
Kyrsten Sinema is running against Republican nominee Rep. Martha McSally for the Senate seat vacated by the departing Jeff Flake in Arizona, and she thinks the United States conducts terrorism.
That's not hyperbole, that's accurate. The fact that some mainstream outlets (CNN) are putting undeserved distance words in their descriptions of this news only highlights how truly damaging it is.
CNN first reported it, and this is the headline they used: "Kyrsten Sinema's anti-war group blasted 'U.S. terror,' depicted soldier as skeleton in 2003 flyers".
Here is the opening of the article:
As an anti-war activist in the early 2000s, Arizona Senate candidate Kyrsten Sinema led a group that distributed flyers depicting an American soldier as a skeleton inflicting "U.S. terror" in Iraq and the Middle East…
MORE
.
—————————————————————————————
.
Hispanic Taco Bell Worker Refuses To Serve Black Customers Because They Don't Speak Spanish – Gateway Pundit
.

.
Video posted by an African-American woman shows a Hispanic Taco Bell drive-thru worker in Hialeah, Florida, refusing to serve the woman and her male companion because they don't speak Spanish.
During the confrontation two other Hispanic Taco Bell workers come to the window but do not serve the American customers. At one point the drive-thru worker threatened to call police on the couple.
The three-minute-plus video was posted to Facebook by the customer Alexandria Montgomery on Wednesday and has been picked up by local media. The worker has since been fired, according to reports…
MORE
.
—————————————————————————————
.
Feds Collect Record Individual Income Taxes Through August; Still Run $898B Deficit – CNS
The federal government collected a record $1,521,589,000,000 in individual income taxes through the first eleven months of fiscal 2018 (October 2017 through August 2018), according to the Monthly Treasury Statement released today.
However, the federal government also ran a deficit of $898,112,000,000 for those eleven months, according to the statement.
Prior to this year, the record federal individual income tax collections for the first eleven months of the fiscal year occurred last year, when the Treasury collected $1,460,379,260,000 in individual income taxes in constant August 2018 dollars (adjusted using the Bureau of Labor Statistics inflation calculator).
Yet even while the federal government was hauling in a record amount in income taxes from individuals, corporation income tax collections and total federal tax collections were declining…
MORE
.
—————————————————————————————
.
Campus Insanity: Students Fight Oppressive Ice Cream Marginalizing Muslims, Vegans – Daily Wire
.

.
Students at the University of Wisconsin-Madison are taking action against discriminatory and marginalizing ice cream on campus, since some of the flavors use a beef gelatin. Yes, we've become so far removed from reality on college campuses that students are now fighting against oppressive ice cream. Talk about First World problems.
Students have crafted legislation, titled "Ice Cream for All," demanding the ice cream at university-owned Babcock Dairy use more "inclusive" ingredients, thus ceasing the "marginalization" of "Muslim, Buddhist, Hindu, Jewish, Vegetarian, and Vegan students."
As reported by The Washington Times, eight members of the Associated Students of Madison (ASM) presented their resolution last week…
MORE
.
—————————————————————————————
.
65 Women Sign Letter Defending Kavanaugh Against Sexual Assault Smear – Daily Wire
In response to the allegation from an unknown woman that Supreme Court nominee Brett Kavanaugh attempted to sexually assault her alongside his friends at a party in high school, 65 women have come forward to defend his character.
According to the Washington Examiner, the Senate Judiciary Committee on Friday "released a letter from the women, who said they have known Kavanaugh for more than 35 years, including during his years at Georgetown Preparatory School, an all-boys school in North Bethesda, Md."
The women assert forcefully that Brett Kavanaugh has always treated women "honorably."
"For the entire time we have known Brett Kavanaugh, he has behaved honorably and treated women with respect," the women wrote in the letter. "We strongly believe it is important to convey this information to the committee at this time."
All 65 women claim to have known Brett Kavanaugh and his family throughout various stages of his life and say he has been persistent in his decency…
MORE
.
—————————————————————————————
.
Hurricane Florence Power Outages Top 700,000, Could Hit 3 Million As Storm Unleashes Fury – USA Today
.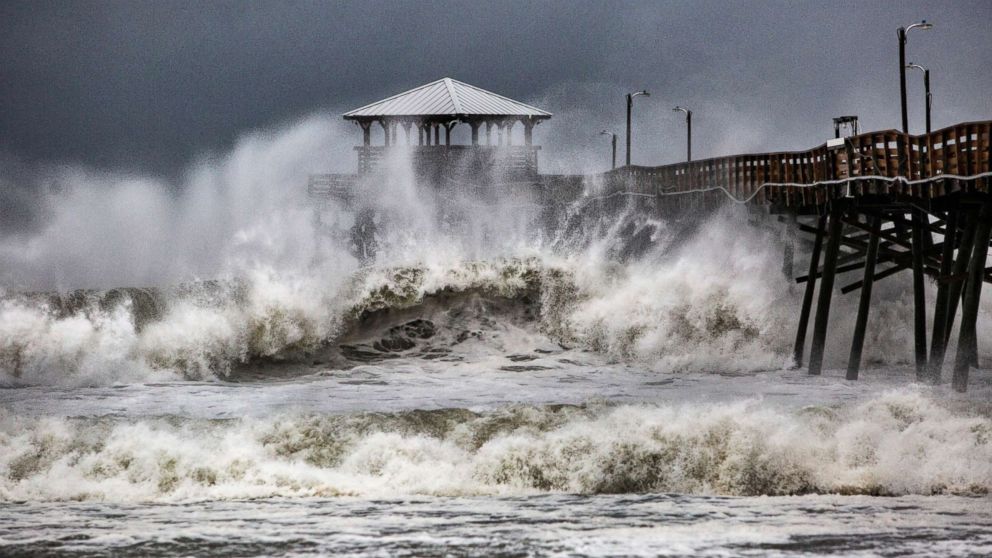 .
Power outages from Hurricane Florence, which made landfall Friday morning in North Carolina, have topped 700,000 customers.
This is according to data from poweroutage.us, which tracks the USA's electrical power grid. Most of the outages are in North Carolina, though several thousand are without power in South Carolina.
The number of outages is expected to keep growing. The Weather Channel estimated that up to 3 million customers might lose power in the Carolinas due to Florence.
Duke Energy, which provides electricity to customers in eastern North Carolina, has roughly 380,000 customers without power…
MORE
.
—————————————————————————————
.
Mexican Citizen Gets 10 Years In Prison For Illegally Voting – Daily Caller
A Texas judge sentenced Mexican citizen Laura Janeth Garza to 10 years in jail for illegally voting in the 2016 presidential election. As Fox News reports, she pleaded guilty Thursday to counts of voter impersonation and ineligible voting. Both crimes are felonies in the state.
In addition to the jail time, Garza also has to pay a $10,000 fine, and she will be sent back to Mexico.
A state investigation revealed that Garza obtained her U.S. citizen documentation by theft. She assumed the identity of someone who had registered to vote in Harris County, Texas. According to investigators, Garza was known as "Angie Yadira Zamora" when she voted in the 2004, 2012 and 2016 elections.
The deception ended when a real U.S. citizen applied for a passport, only to be told that someone with that name and address had already secured one, Texas Attorney General told the Houston Chronicle…