.
Memories Of Leftist Glee About 9/11 – Jamie Glazov
I will never forget how, seventeen years ago on this day, many of the leftists around me in my neighborhood and community had very little trouble expressing their glee about Al Qaeda' strike on the Twin Towers and the Pentagon.
I had known some of these leftists for years, and after the fall of the Soviet empire in 1989-91 many of them bitterly lamented to me that the "alternative to capitalism" was now gone. A significant number of them retreated into a silent and sullen shell.
Then came 9/11.
Almost overnight, these individuals underwent a miraculous transformation. A bright sparkle could once again be detected in their eyes, as their revolutionary selves came out of a deep slumber. Never had I seen them so happy, so hopeful, and ready for another attempt at creating a glorious and revolutionary future. Without doubt, September 11 represented a personal – and morbid – vindication for them…
MORE
.
—————————————————————————————
.
New Strzok-Page Texts Show FBI/DOJ Coordinated 'Media Leak Strategy' to Hurt Trump – CNS
.

.
"For months, we've seen evidence suggesting FBI/DOJ leaked to the media for their own purposes. TODAY, we have a new text," Rep. Mark Meadows (R-N.C.) tweeted Monday night.
Meadows said the newly released texts from former FBI Agent Peter Strzok to former FBI attorney Lisa Page suggest a "coordinated effort" by FBI and Justice Department officials to leak information potentially harmful to President Donald Trump's administration.
In a letter to Deputy Attorney General Rod Rosenstein on Monday, Meadows released the following April 2017 text exchanges, saying they would lead a "reasonable person" to question whether the FBI's goal was to investigate wrongdoing – or to place derogatory information in the media to justify the ongoing Trump-Russia probe…
MORE
.
—————————————————————————————
.
Report: Aborted Baby Body Parts Traffickers May Be Raking In U.S. Tax Dollars – The Federalist
A new report shows that an organization that harvests aborted baby organs for research has been charging more than what is legally reimbursable.
The 11-page report details how Advanced Bioscience Resources, Inc. (ABR), which is currently under investigation by the Department of Justice (DOJ), charged universities a significantly marked-up price for the organs it harvested from aborted babies.
Federal law prohibits the sale or purchase of fetal tissue – that is, human body parts harvested from pre-born or aborted babies – for "valuable consideration." The law does, however, allow reimbursing baby body part suppliers for costs "associated with the transportation, implantation, processing, preservation, quality control, or storage of human fetal tissue."
This is the very workaround that undercover videos showed abortion giant Planned Parenthood using to make money from human remains. That got it hauled into Congress for investigations but as of yet has cost PP none of its half trillion in annual federal funding…
MORE
.
—————————————————————————————
.
Newly Revealed Email Shows Google Tried To Help Hillary Clinton Get Elected In 2016 – Daily Wire
.

.
Fox News host Tucker Carlson revealed in an exclusive segment Monday that a newly obtained email from inside Google allegedly shows the tech giant's pro-Hillary bias during the 2016 election.
"An email obtained exclusively by this show reveals that a senior Google employee deployed the company's resources to increase voter turnout in ways she believed would help the Clinton campaign win in the last election," Carlson said.
The November 9, 2016 email obtained by Fox News reportedly came from Eliana Murillo, the former Head of Multicultural Marketing at Google. "In her email, Murillo touts Google's multifaceted efforts to boost Hispanic turnout in the election," Carlson said…
MORE
.
—————————————————————————————
.
President Trump Attends 9/11 Memorial Service In Shanksville, Pennsylvania – KDKA
President Donald Trump is marking 17 years since the worst terrorist attack on U.S. soil by visiting the Pennsylvania field that became a Sept. 11 memorial.
Trump and his wife, Melania, were participating in Tuesday's somber remembrance in Shanksville, where hijackers crashed a California-bound commercial airliner on Sept. 11, 2001, after the 40 passengers and crew members learned what was happening and attempted to regain control of the aircraft. Everyone on board was killed.
Nearly 3,000 people died on 9/11 when other airplanes were flown into New York's World Trade Center and the Pentagon in an attack planned by al-Qaida leader Osama bin Laden.
Trump, a New York native making his first visit as president to the Shanksville site, will focus on honoring the many lives that were lost that day.
"Certainly the focus will be on remembering that horrific day and remembering the lives that were lost, and certainly honoring the individuals who were not only lost that day, but also put their lives of the line to help in that process," White House press secretary Sarah Huckabee Sanders said…
MORE
.
—————————————————————————————
.
Republican Ron DeSantis Resigns From Congress To Focus On Florida Gubernatorial Race – Townhall
.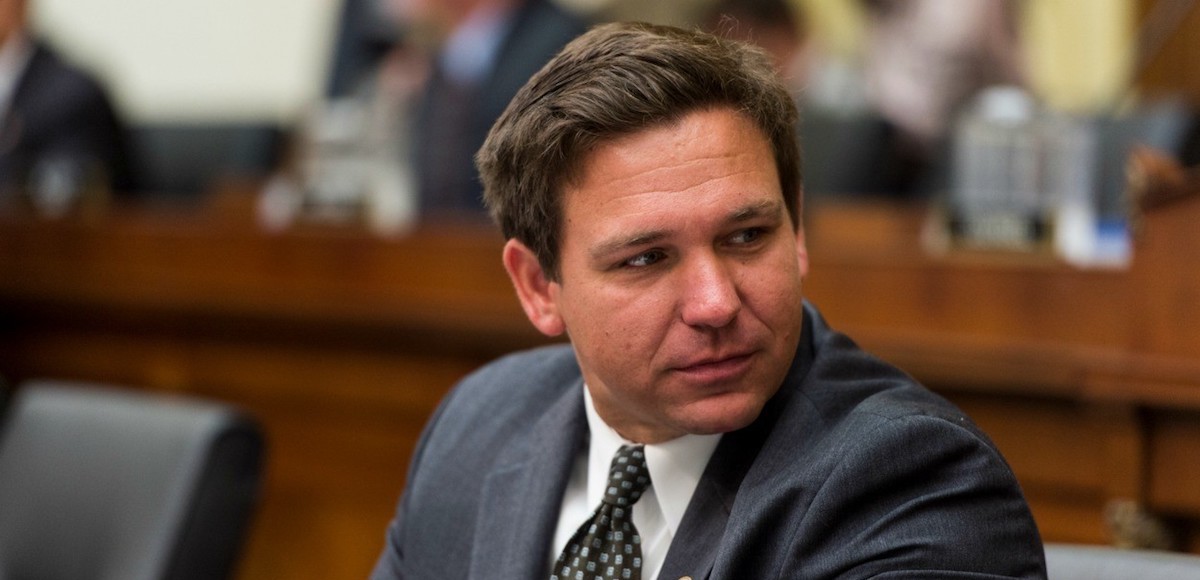 .
Republican Rep. Ron DeSantis resigned from his House seat on Monday to focus on Florida's gubernatorial race where, as the Republican nominee, he will challenge Democrat Andrew Gillum in November.
In a letter to House Speaker Paul, DeSantis said it would be wrong to collect a salary as a lawmaker when he'd miss most of the remaining days in session.
"As the Republican nominee for Governor of Florida, it is clear to me that I will likely miss the vast majority of our remaining session days for this Congress," DeSantis wrote. "Under these circumstances, it would be inappropriate for me to accept a salary. In order to honor my principles and protect the taxpayer, I officially resign from the House of Representatives effective immediately."…
MORE
.
—————————————————————————————
.
Winning: Small Business Optimism Surges To Highest Level Ever – CNBC
U.S. small business optimism surged to a record in August as the tax cuts and deregulation efforts of President Donald Trump and the Republican-led Congress led to more sales, hiring and investment, according to a survey by the National Federation of Independent Business.
The NFIB Small Business Optimism Index jumped to 108.8 last month, the highest level ever recorded in the survey's 45-year history and above the previous record of 108 in 1983, set during the second year of Ronald Reagan's presidency. The August figure was up from a 107.9 reading in July.
The NFIB noted record readings for job creation plans and the amount of owners saying it was a good time to expand. Capital spending plans were the highest since 2007.
"Today's groundbreaking numbers are demonstrative of what I'm hearing everyday from small business owners – that business is booming," said NFIB President and CEO Juanita D. Duggan…
MORE
.
—————————————————————————————
.
More Proof That Barack Obama Is A Lying Sack Of Shit – Gateway Pundit
.

.
Barack Obama broke precedent as a former president and trashed his successor President Trump – calling him out by name, then took credit for the booming economy. Obama gave a speech at the University of Illinois Friday and arrogantly took credit for Trump's booming economy.
Barack Obama had the worst economic recovery in U.S. history; Obama is the only president in history to never see a single year of 3.0% GDP growth yet here he is with a smug look on his face giving himself credit for Trump's accomplishments.
On Monday Kevin Hassett, the Chairman of the Council of Economic Advisers under the Trump administration, addressed the White House press briefing…
MORE
.
—————————————————————————————
.
Founder Of World's Second Largest Crypto Exchange Arrested By Shanghai Police – Zero Hedge
The founder of cryptocurrency exchanges OKex and OKCoin, Star Xu, has been arrested by Shanghai police officials, China's Sina News reported.
Xu was allegedly involved in a fraudulent scheme regarding WFEE Coin. As Xu is a shareholder in this potentially fraudulent company, he was "put through a round of questioning to get to the bottom of these rumors."
According to Nulltx, in the case of WFEE, the company issued native tokens which were sold through the website. According to the Shanghai police, various complaints were received regarding this venture being potentially fraudulent and the authorities are officially investigating the matter at this time.
One person of interest regarding WFEE is Star Xu. Cryptocurrency enthusiasts know him as the founder of crypto exchanges OKEx and OKCoin, ranked the second-largest exchange in the world by traded value among fee-charging venues tracked by Coinmarketcap.com…
MORE
.
—————————————————————————————
.
President Donald Trump Receives Letter From Kim Jong-Un To Schedule A Second Meeting – The Independent
.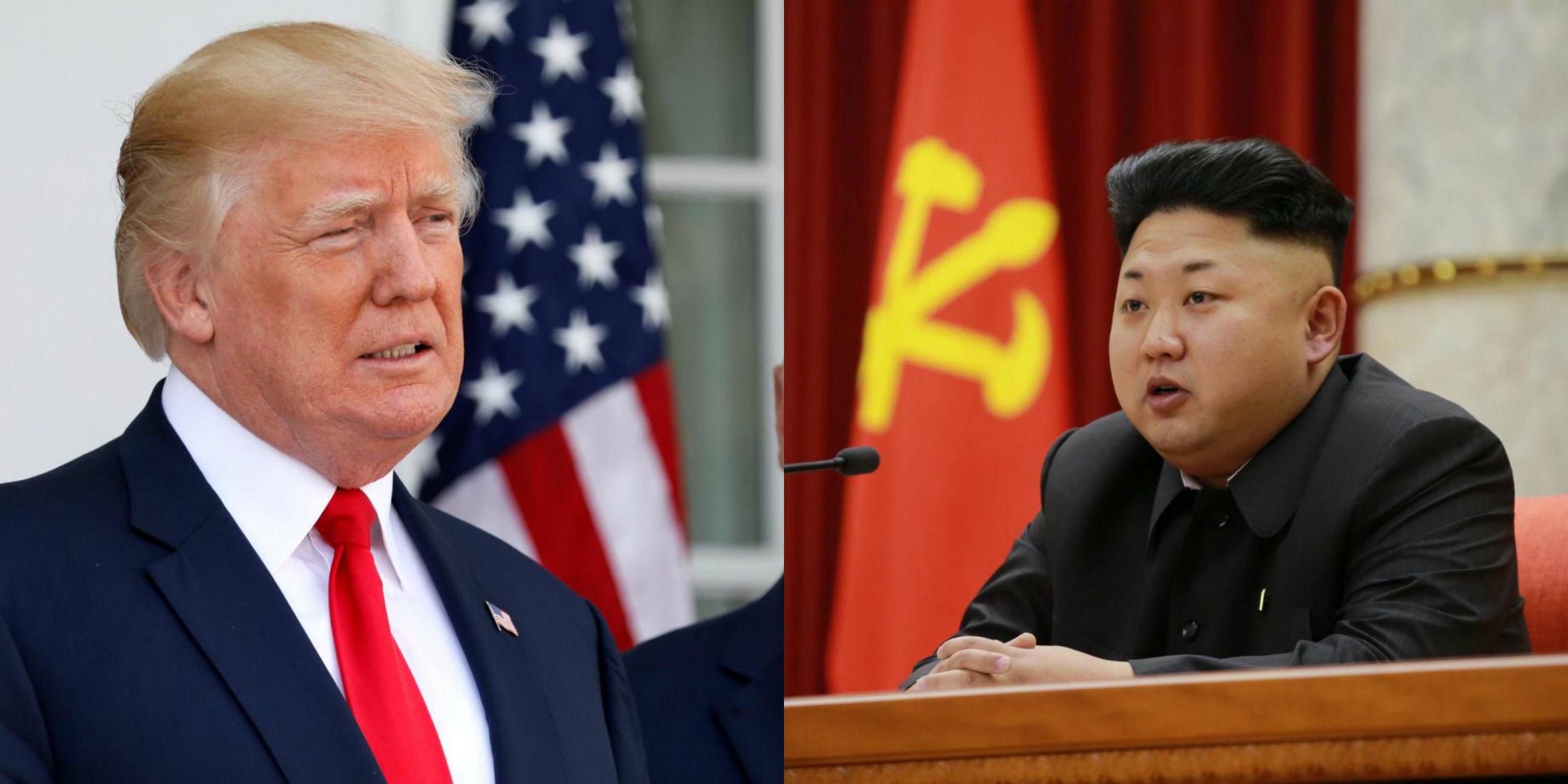 .
Donald Trump has received a letter from North Korean leader Kim Jong-un about scheduling a second meeting between the pair.
The first summit took place on 12 June in Singapore and White House Press Secretary Sarah Huckabee Sanders confirmed the receipt of the letter in a news conference. She described it as "warm" and "positive," but said the letter would not be released to the public in full.
Ms Sanders pointed to a recent military parade held in Pyongyang as a "sign of good faith" in the denuclearisation talks because it did not feature any long-range missiles as Mr Kim has had before, adding it was "a continued commitment to focus on denuclearisation of the peninsula"…
MORE
.
—————————————————————————————
.
House Republicans Unveil Plans For Second Round Of Tax Cuts – Zero hedge
House Republicans on Monday released plans for a second round of tax cuts, which follow comprehensive tax legislation enacted in December, just two months ahead of the midterms.
House Ways and Means Committee Chairman Kevin Brady (R-Texas) on Monday unveiled the package of three bills touted as a sequel to the 2017 GOP tax law.
"Last year we said goodbye to America's old, broken tax code," said Brady. "Under our new system, we're seeing incredible job growth, bigger paychecks, and a tax code that works on behalf of families and American businesses. Now it's the time to ensure we never let our tax code become so outdated again. We look forward to bringing these bills to the Committee soon."
The three pieces of legislation proposed by the House Ways and Means Committee would make permanent lower individual rates, eliminate the maximum age for some contributions to retirement accounts and allow new businesses to write off more start-up costs…
MORE
.
—————————————————————————————
.
21 People Shot, 2 Fatally, Over Weekend In Democrat-Run Chicago – Chicago Sun-Times
.

.
Gun violence in Chicago this weekend claimed the lives of two people and wounded 19 others.
Shootings ramped up each day: One person wounded Friday evening after 5 p.m., eight people were shot Saturday and 12 shot Sunday.
The latest homicide involved a 17-year-old boy who was walking on a sidewalk Sunday night in the South Shore neighborhood.
The teenager was shot in his chest at 9:25 p.m. in the 1900 block of East 74th Street, according to Chicago police. He was taken to the University of Chicago Medical Center, where he was pronounced dead…
MORE
.
—————————————————————————————
.
U.S. Threatens To Arrest "Unaccountable" ICC Judges If They Try To Charge Americans Who Fought In Afghanistan With War Crimes – AFP
The United States threatened Monday to arrest and sanction judges and other officials of the International Criminal Court if it moves to charge any American who served in Afghanistan with war crimes.
White House National Security Advisor John Bolton called the Hague-based rights body "unaccountable" and "outright dangerous" to the United States, Israel and other allies, and said any probe of U.S. service members would be "an utterly unfounded, unjustifiable investigation."
"If the court comes after us, Israel or other U.S. allies, we will not sit quietly," Bolton said. He said the U.S. was prepared to slap financial sanctions and criminal charges on officials of the court if they proceed against any Americans.
"We will ban its judges and prosecutors from entering the United States. We will sanction their funds in the US financial system, and we will prosecute them in the U.S. criminal system," he said…
MORE
.
—————————————————————————————
.
Carolinas, Virginia Declare State Of Emergency As Hurricane Florence Threatens East Coast – U.S. News
.

.
Florence rapidly strengthened into a potentially catastrophic Category 4 hurricane on Monday as it closed in on North and South Carolina, carrying winds and water that could wreak havoc over a wide stretch of the eastern United States later this week.
The first effects were already being seen on barrier islands Monday as dangerous rip currents and seawater flowed over the state highway. People were told to prepare to evacuate communities up and down a stretch of coastline already identified as particularly vulnerable to rising sea levels due to climate change.
For many, the challenge could be finding a safe refuge: If Florence slows to a crawl just off the coast, it could carry torrential rains up into the Appalachian mountains…
MORE
.
—————————————————————————————
.
California Democrats Doing Everything They Can To Drive Up Energy Costs – Fox Business
California's governor has signed legislation to block new offshore oil drilling in federal waters of the state's coast.
The state Senate last month sent Gov. Jerry Brown the bill that would ban docks, pipelines or other onshore infrastructure needed to support new offshore drilling rigs. The Democratic governor signed it into law on Saturday.
Democratic state Sen. Hannah Beth Jackson of Santa Barbara introduced the legislation after President Donald Trump's administration announced plans to allow oil and gas drilling off most of the nation's coastline.
California can't directly block drilling in waters controlled by the federal government but hopes to drive up costs so it's unprofitable.
Brown also announced California's opposition to the federal government's plan to expand oil drilling on public lands in the state…
MORE
.
—————————————————————————————
.
Twitter Suspends Benghazi Hero For Mocking Obama, Liberals – Daily Wire
.

.
Twitter suspended former Army Ranger and Benghazi hero Kris Paronto over the weekend for mocking former President Barack Obama and liberals after another Twitter account claimed that Obama killed Al-Qaeda leader Osama bin Laden.
The incident happened after a far-left Twitter account told Robert J. O'Neill – the Navy SEAL who is credited with killing bin Laden – that it was Obama who killed the Islamic terrorist.
Paronto responded by mocking the tweet, writing: "OMG ??!! Did you just tell the guy who Shot Bin Laden that @BarackObama did it ?? BWAHAHAHA. Thank you for verifying that BHusseinObama worship and TDS causes liberalists to skip retard and go straight to potato. #YouAreAnIdiot #NeverGoFullRetard"…
MORE
.
—————————————————————————————
.
Rotherham Grooming Trial: Court Hears Victim Raped By 100 'Asian' Men By Age 16 – Breitbart
An alleged Rotherham grooming gang victim was raped by 100 'Asian' men by the age of 16 after she was "passed around" by abusers from the age of just 13, a court has heard.
The girl, named only as Girl B in local media, described how she became pregnant and her childhood was "snatched away" as a result of the abuse she allegedly suffered between 1998 and 2001, in a video interview played at Sheffield Crown Court on Friday.
Jurors heard the testimony at the trial of eight 'Asian' men accused of sexually abusing five girls between 1998 and 2003, including Tanweer Ali, 37, and Mohammed Imran Ali Akhtar, 37, who are accused of indecently assaulting Girl B on multiple occasions when she was under the age of 16.
She said: "I can honestly say that by the age of 16 I had slept with 100 Asian men – some I didn't see again. The ones who come and use you for one time are the ones who are hard to remember."…
MORE
.
—————————————————————————————
.
Drain The Swamp: EPA Shed 1,200 Jobs In Trump's First Year And A Half – Daily Caller
.

.
The Environmental Protection Agency (EPA) shed approximately 1,200 jobs as roughly 1,600 employees departed and fewer than 400 new employees were hired during President Donald Trump's first year and a half in office.
Departing employees included "at least 260 scientists, 185 'environmental protection specialists' and 106 engineers," according to the Washington Post. The EPA's workforce is now down 8 percent to a size it has not been since former president Ronald Reagan was in office.
"With nearly half of our employees eligible to retire in the next five years, my priority is recruiting and maintaining the right staff, the right people for our mission, rather than total full-time employees," EPA Acting Administrator Andrew Wheeler said…
MORE
.
—————————————————————————————
.
Connecticut Workers Sue SEIU For Back Dues – Washington Free Beacon
Government workers in Connecticut have filed a class-action suit to recover their wages in the wake of the Supreme Court's ruling against coercive unionism.
Employees with the Connecticut Department of Energy and Environmental Protection are suing the state chapter of Service Employees International Union, Local 2001, to win back dues and agency fees the state required them to pay as a condition of employment.
The suit comes just months after the Supreme Court declared forced-dues schemes in the public sector an unconstitutional violation of the First Amendment. It alleges the department and union have made no effort to reimburse workers for mandatory payments.
"Local 2001 and the State Defendants acting under color of state law to force employees to join a union or pay a fee as a condition of continued employment have violated Plaintiffs' rights," the suit says. "Defendants, acting in concert with one another, have deprived, and continue to deprive, Plaintiffs and class members' of their constitutional rights."…
MORE
.
—————————————————————————————
.
Woman Stabbed Naked Boyfriend In Bed When He Said No To Sex – Metro
.

.
A woman stabbed her boyfriend with a steak knife as they lay naked together in bed because he had turned her down for sex, a court heard.
Vicky Ludlow, 37, left her boyfriend with a punctured lung in the stabbing at his flat in Fenton, Stoke-on-Trent.
In the early hours of April 26, Ludlow – who was drunk – told her boyfriend: 'I'm going to stab you', Stoke-on-Trent Crown Court was told.
The man managed to escape the house and lock Ludlow inside, but fell down the stairs where he was found naked by a neighbor with 'blood everywhere'.
Ludlow has now been jailed for six years after admitting the attack…
MORE
.
—————————————————————————————
.
Times Op-Ed The Definitive Proof Of NeverTrump Moral Idiocy – Bruce Thornton
The New York Times's just published an anonymous op-ed from a "senior official" in the Trump administration. This self-righteous combination of clichéd anti-Trump tropes and arrogant moral preening puts the QED on the proof of the NeverTrumpers' moral idiocy.
The stalest complaints involve Trump's personality and style, although the only difference between Trump and, say, Lyndon Johnson is that Johnson with the help of the media knew that most of his vulgarisms and epithets would never be made public until he left office. And he wasn't monitored 24/7 by a barrage of reports and images from internet news and blogs, hundreds of cable channels, and social media.
As for crudity and vulgarity, if you insurgent White House employees want vulgarity, just look around you. We are saturated with a culture of vulgarity, self-promotion, and crude sexualization.
At least Trump hasn't besmirched the White House with Clinton-style sexual antics…