.
Priests Caught Having Sex In Car Near Miami Beach Playground – New York Post
.

.
Two Catholic priests were taken into custody after being caught performing sex acts on each other in a parked rental car near Miami Beach, according to reports.
Diego Berrio, 39, and Edwin Giraldo Cortez, 30, were charged with lewd and lascivious behavior after passersby spotted their tryst in broad daylight inside a Volkswagen Beetle, which was "in full view of the public," according to CBS Miami.
After receiving a complaint, police arrived at the scene to see the sexual acts still going on. The officers were easily able to spot the two, as the car was parked next to a playground and did not have tinted windows. The two priests were so engaged that they didn't notice when police were there until officers tapped on the window, according to CBS…
MORE
.
—————————————————————————————
.
70 Mentally Deranged Leftists Arrested At Kavanaugh Confirmation Hearing So Far – Vice News
Less than an hour into the Senate confirmation hearings for Supreme Court nominee Brett Kavanaugh Tuesday morning, U.S. Capitol Police had already arrested 22 protesters outside the proceedings, charging them with disorderly conduct.
By the end of the day, that number had swelled to 70, a group of defendants that includes the activist Linda Sarsour, the designer Bob Bland, and the actress Piper Perabo.
At several points throughout the Senate Judiciary Committee's opening remarks, shouting protestors could be heard trying to silence or distract the senators – when the senators themselves weren't trying to talk over one another or halt the proceedings, at least. (A number of Democrats launched objections over a trove a documents released late the night before.)
"As the hearing is scheduled to proceed for several hours today, we will provide a final update regarding number of arrests at the end of the business day," Eva Malecki, a spokeswoman with the Capitol Police department, said in an email…
MORE
.
—————————————————————————————
.
Governor Moonbeam Signs Bill Allowing Illegal Aliens To Hold Posititons On California College Boards – Campus Reform
.

.
California Governor Jerry Brown signed a bill into law that allows illegal immigrant students to hold elected positions on California college boards as long as they qualify for in-state tuition.
The bill, AB1887, was signed on Aug 24 and permits students, who are illegally residing in the United States, to "serve on any board or commission […] that relate to public elementary and secondary education and that includes members who are pupils or minors," provided they are eligible for in-state tuition or are otherwise exempt from paying non-resident tuition.
In California, students qualify for in-state tuition, also known as resident tuition, provided they have resided in the state for over a year prior to admission…
MORE
.
—————————————————————————————
.
Investigation: Potentially 39 Million Cases Of Identity Theft By Illegal Aliens In Last Four Years – Breitbart
There have been potentially 39 million cases in the last four years in which Americans have had their identities and Social Security Numbers stolen by illegal aliens, a new investigation reveals.
During an interview with SiriusXM Patriot's Breitbart News Tonight, executive director of the Immigration Reform Law Insitute (IRLI) Dale Wilcox revealed to Breitbart News Senior Editor-at-Large Rebecca Mansour that their latest investigation revealed 39 million cases between 2012 and 2016 where names on W-2 tax forms did not match corresponding Social Security records.
If each fraudulent Social Security Number user submitted only one W-2 form a year under a fake identity, this still amounts to nearly ten million individuals using stolen identities of American citizens.
There are more than 12 million illegal aliens currently living in the United States…
MORE
.
—————————————————————————————
.
Amazon Becomes 2nd U.S. Company To Reach $1 Trillion Market Value – Circa
.

.
Amazon on Tuesday became the second publicly traded company to be worth $1 trillion, hot on the heels of iPhone maker Apple.
Launched as an online bookstore in 1995, Amazon.com has changed the way people shop for toilet paper, TVs and just about anything else. In its two decades, the company has expanded far beyond those bookseller beginnings, combining its world-spanning retail operations with less flashy but very profitable advertising and cloud computing businesses. It's now expanding into the health care industry and increasing its brick-and-mortar presence.
The company's rise has boosted the fortunes of its founder and CEO, Jeff Bezos: His 16 percent stake in Amazon is now worth about $160 billion…
MORE
.
—————————————————————————————
.
Pentagon Plans To Deploy Space-Based Missiles – Washington Free Beacon
The Pentagon is studying the deployment of space-based missiles and new sensors to counter the growing threat of high-speed missile attacks from China and Russia, senior defense officials said Tuesday.
Michael Griffin, undersecretary of defense for research and engineering, said a network of 1,000 missile interceptors deployed on satellite launchers, could be built for $20 billion – not at a cost of hundreds of billions as critics of space weapons assert.
Griffin, a long-time missile defense expert, said missile threats are increasing and space-based defenses are needed to counter the threats.
China has conducted "dozens" of tests of a new hypersonic missile that is designed to strike the United States, he said, and Russia also is moving ahead rapidly in building maneuvering hypersonic missiles.
"We just can't do what we need to do in missile defense without space," Griffin said…
MORE
.
—————————————————————————————
.
Defense Secretary Mattis: Bob Woodward's New Book On The Trump Administration Is Fiction – Daily Caller
.

.
Defense Secretary James Mattis fired back on Tuesday, shooting down the alleged statements attributed to him in Bob Woodward's new book about the Trump White House.
"We're doing this in order to prevent World War III," an "exasperated" Mattis supposedly told the president when asked why the United States was spending money to keep a presence in South Korea, according to an excerpt from "Fear," published Tuesday by The Washington Post.
After that meeting, Woodward writes, "Mattis was particularly exasperated and alarmed, telling close associates that the president acted like – and had the understanding of – 'a fifth- or sixth-grader.'"…
MORE
.
—————————————————————————————
.
Japan Paralyzed After Strongest Typhoon In 25 Years Makes Landfall, Killing 8 – Zero Hedge
Typhoon Jebi struck the heart of one of Japan's largest metro areas on Tuesday, killing at least eight people and shutting down Osaka's main international airport indefinitely, leaving close to 3,000 people trapped inside.
The storm – the strongest on earth so far in 2018 – made landfall on Tuesday, bringing widespread flooding and winds of up to 130 miles an hour; it paralyzed swaths of the country shuttering shops, factories and amusement parks.
The storm was the strongest to make a direct hit on the nation's main islands in 25 years, causing high tides that flooded Kansai International Airport, a key gateway for flights from China and other Asian countries that was built on an artificial island in 1994.
The typhoon prompted government evacuation orders for more than 49,000 people across southern Japan, with an additional 2 million people advised to flee, the Fire and Disaster Management Agency said…
MORE
.
—————————————————————————————
.
Secretary Of State Pompeo Arrives In Pakistan With Hopes To Improve Relations – Fox News
.

.
U.S Secretary of State Mike Pompeo arrived in Pakistan Wednesday where he is expected to meet with the country's new prime minster in an effort to curb strained relations between the two countries.
Pompeo's goal to "reset" the uneasy relationship could be complicated by the appointment of veteran diplomat Zalmay Khalilzad as the special advisor on reconciliation in Afghanistan.
An Afghan native, Khalilzad's job will be to bring the Taliban and Afghan government together toward rapprochement. "He has been very critical of Pakistan in the past and his appointment will not help move things forward," said Zahid Hussain…
MORE
.
—————————————————————————————
.
Former Senator Jon Kyl To Replace John McCain In U.S. Senate – The Hill
Former Sen. Jon Kyl (R-Ariz.) will serve out the remainder of the late Sen. John McCain's (R-Ariz.) term in the Senate, a GOP official told The Hill on Tuesday. The revelation, first reported by the Arizona Republic, came less than an hour before Arizona Gov. Doug Ducey (R) was expected to announce McCain's replacement at a news conference.
McCain's wife, Cindy McCain, offered praise for Kyl on Twitter, calling him "a dear friend of mine and John's."
"It's a great tribute to John that he is prepared to go back into public service to help the state of Arizona," she wrote.
The announcement comes two days after McCain was laid to rest at the U.S. Navy Academy in Annapolis, Md., following a week of national mourning that culminated on Saturday with a service at the National Cathedral in Washington…
MORE
.
—————————————————————————————
.
Former Iranian President Mahmoud Ahmadinejad Tweets Support For Colin Kaepernick – Breitbart
.

.
Former Iranian President Mahmoud Ahmadinejad took to Twitter on Monday, to lend support to anthem-protesting former quarterback Colin Kaepernick.
Ahmadinejad wrote:
The #NFL season will start this week, unfortunately once again @Kaepernick7 is not on a NFL roster. Even though he is one of the best Quarterbacks in the league.#ColinKaepernick #NFL – Mahmoud Ahmadinejad (@Ahmadinejad1956) September 3, 2018
Ahmadinejad served as Iran's president from 2005-2013. During that time he ruthlessly suppressed all political opposition. Most notably in 2009, when he oversaw the murder and incarceration of thousands who protested his contested reelection…
MORE
.
—————————————————————————————
.
Massive MS-13 Bust In California – Frontpage
"Murder, violent assaults and drug trafficking among charges against alleged MS-13 members," read the Fresno Bee headline last week. The story got little attention at the national level, despite the gravity and scope of the crimes.
According to Fresno County Sheriff Margaret Mims, the investigation began with 14 homicides in the town of Mendota and in Fresno County between 2015 and 2017.
"The homicides are extremely violent in nature," Mims said in the press conference. "Most as a result of hacking injuries" and knife attacks. Police confiscated seven guns, 57 knives, 10 machetes, and 270 rounds of ammunition. The investigation eventually covered at least 30 homicides in Los Angeles, Las Vegas, Houston and New York City.
"The investigation uncovered a wide range of criminal activity, including murder, violent assaults and drug trafficking by MS-13 cells operating in and around Mendota and Los Angeles," U.S. Attorney McGregor W. Scott told reporters…
MORE
.
—————————————————————————————
.
Shrieking Leftists Interrupt Kavanaugh Confirmation Hearing – Zero Hedge
.

.
Chaos erupted less than 30 minutes into Brett Kavanaugh's Tuesday morning confirmation hearing with the Senate, as hecklers interrupted the session with loud shrieking. Meanwhile, the hearing itself got off to a contentious start after Democratic Senators began interrupting Senate Judiciary Committee Chairman Chuck Grassley (R-IA).
The Democrats, starting with Sen. Kamala Harris (D-CA) demanded that Grassley adjourn the hearings, while Sen. Klobuchar (D-MN) called for the same.
"We cannot possibly move forward," said Harris, to which Grassley said she was out of order. Protesters erupted in the gallery upon the Democratic Senators' interruptions. Democrat Cory Booker of New Jersey asked "what is the rush?"…
MORE
.
—————————————————————————————
.
Ten-Year-Old German Boy Raped By Migrant Classmates On School Trip – Breitbart
A ten-year-old boy from Berlin was reportedly raped by three asylum seeker classmates while on a school trip to an isolated castle north of the German capital.
The attack occurred just before the start of the summer holidays at a school trip to Schloss Kröhlendorff, an isolated castle where the victim and 38 other students were supposed to engage in various outdoor activities.
The ten-year-old boy had previously been harassed by the three fellow students on the day of the attack, two aged 11 and another aged ten from Afghanistan and Syria, prior to the rape with one of them telling the German boy, "We fuck you today," Berliner Zeitung reports.
That evening, two of the members of the group, an Afghan and a Syrian both aged 11, held the boy down while the ten-year-old Afghan sexually abused and raped him. Two other classmates witnessed the rape but none told teachers…
MORE
.
—————————————————————————————
.
Winning: Huge Number Of Illegals Opting Out Of Welfare Programs Fearing Trump Administration Crackdown – Daily Wire
.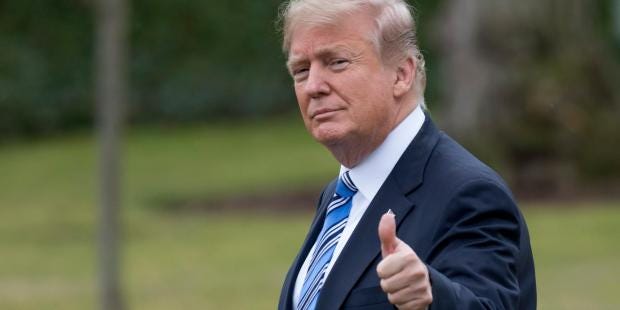 .
Illegal immigrants are opting out of government welfare programs out of fear of Trump Administration crackdowns coming done the pike, reported POLITICO on Monday.
Due to a proposed Trump Administration rule to deny legal status to illegals on welfare, both legal and illegal immigrants have been inundating health care providers with calls demanding they be dropped from federal assistance programs like WIC. "Agencies in at least 18 states say they've seen drops of up to 20 percent in enrollment, and they attribute the change largely to fears about the immigration policy," says the report.
WIC, or the Special Supplemental Nutrition Program for Women, Infants, and Children, is a federally-funded assistance program from the United States Department of Agriculture (USDA), providing health benefits and services for low income mothers and their children…
MORE
.
—————————————————————————————
.
Outraged Customers Burn Nike Gear After Company Picks America-Hating Sumbag Colin Kaepernick For Its Latest Ad Campaign – The Sun
Furious Americans are burning their Nike gear after the sports giant included controversial kneeling quarterback Colin Kaepernick in its 30th anniversary campaign.
Thousands tweeting the hashtag #BoycottNike have threatened to destroy their clothing while some shared footage of trainers being set on fire.
Kaepernick divided the country when he refused to stand and instead knelt during the national anthem in several NFL games in the 2016 season to protest racial inequality in the country.
But many conservatives, lawmakers and even Donald Trump accused him of "spitting on the flag" and the servicemen who kept the country safe…
MORE
.
—————————————————————————————
.
President Trump's Evansville, Indiana Rally Drew Largest Crowd Ever To Ford Center – Conservative Treehouse
.

.
There is a very specific reason why U.S. print and broadcast media focused intensely on pushing their anti-Trump funeralpalozza narrative. As we saw in the 2016 election cycle, the goal of the DC proletariat is to create a false sense of the electoral landscape.
What they don't want people to see are reports like this. Last Thursday night's President Trump rally drew the Ford Center's largest crowd ever, according to manager VenuWorks. The turnout: 11,500 people, with another 2,000 unable to get in.
Just like there was no precedent for a single primary candidate – amid a group of 17 – to draw 15,000 people to any event in 2015, so too is there no precedent for 13,500 people showing up to a political rally during a non-presidential mid-term election season…
MORE
.
—————————————————————————————
.
Damage Control: Twitter Says Overzealous Shadowbanning Was A Mistake, 3 Days Before Congress Grills CEO Jack Dorsey – Breitbart
Twitter has said that its overzealous downranking of accounts was the result of errors in their system, just three days before CEO Jack Dorsey is set to testify before the House Energy and Commerce Committee on the subject of social media censorship.
If our model determined there was a higher likelihood of an account's behavior being viewed as abusive, results from those accounts weren't visible by default in the Latest tab. – Twitter Safety (@TwitterSafety) September 2, 2018
The company said that in its previous system, accounts determined to have a "higher likelihood of being viewed as abusive" were downranked in public conversations – up until now.
Notably, the platform's previous system didn't merely seek to downrank accounts that were actually abusive, but accounts that could be viewed as abusive. And not even that – accounts that were likely to be viewed as abusive…
MORE
.
—————————————————————————————
.
Carnival Launches Its Biggest Ever Cruise Ship Which Cost £630M To Build, Can Accommodate 6,600 Passengers And Boasts 17 Restaurants, 23 Bars And Even A Water Park – Daily Mail
.

.
The Carnival Corporation has christened its biggest ship to date, with the giant vessel able to accommodate up to 6,600 passengers. The firm's AIDA Cruise brand has named its new liner the AIDAnova and a big party to celebrate the occasion was held on Friday night at the Meyer Werft shipyard in Papenburg, Germany.
The colossal vessel measures 1,106 feet long and boasts 20 decks, 17 restaurants, 23 bars, a casino, rock climbing walls, a water park, mini golfing green, a state-of-the-art gym and spa.
Other highlights include a two-storey penthouse suite with floor-to-ceiling windows, a three-deck high theatre space and robot staff members…
MORE
.
—————————————————————————————
.
Germany Repeatedly Fails To Deport Migrant Accused Of 542 Crimes – Zero Hedge
The German government is struggling to contain a wave of violence that has rocked the country since Europe's refugee crisis began just over three years ago, when Chancellor Angela Merkel first announced her "open doors" policy in response to a wave of refugees fleeing Syria, Afghanistan and North Africa.
That policy has since been abandoned after it nearly toppled Merkel's government earlier this year, but the sheer incompetence of German authorities as they struggle to deport criminal migrants continues to inspire awe.
One illegal migrant who arrived in Germany more than 20 years ago has managed to avoid deportation despite being accused of 542 criminal acts…
MORE
.
—————————————————————————————
.
Brazil's 200-Year-Old National Museum Burns To The Ground – Fox News
.

.
Firefighters in Brazil on Sunday worked to douse massive flames engulfing a 200-year-old history museum – as the country's president called it "a sad day for all Brazilians."
The National Museum of Brazil in Rio de Janeiro, also known as Rio Museu Nacional, caught fire late Sunday after the building had closed for the day, according to O Globo.
It was not immediately clear what sparked the fire; the museum reportedly had infrastructure problems in recent years. Sgt. Moises Torres, of the state's firefighting headquarters, said it wasn't known if anyone was injured in the blaze.
"Two hundred years of work, investigation and knowledge have been lost," President Michel Temer tweeted…