.
In Stunning Reversal, Michael Cohen's Attorney And Former Clinton White House Special Counsel Lanny Davis Backpedals On Trump-Russia Claims – Zero Hedge
Lanny Davis – the attorney for Michael Cohen, has massively backpedaled on "confident assertions" that Cohen would share information with investigators that President Trump knew of Russian efforts to undermine Democratic nominee Hillary Clinton – a lifelong friend of Davis'.
The Washington Post reported on Sunday that Davis said in an interview that he is "no longer certain about claims he made to reporters on background and on the record in recent weeks about what Cohen knows about Trump's awareness of the Russian efforts."
– Davis told The Washington Post that he cannot confirm media reports that Cohen is prepared to tell special counsel Robert S. Mueller III that Trump had advance knowledge of the 2016 Trump Tower meeting – WaPo –
CNN reported in July that Cohen claimed to have witnessed Trump approving the meeting between Trump Jr. and Russian attorney Natalia Veselnitskaya, arranged by an associate of opposition research firm Fusion GPS…
MORE
.
—————————————————————————————
.
It Figures: John McCain Requested That Democrat President Who Gave America $10 Trillion In Debt And Obamacare Deliver Eulogy At His Funeral – Daily News
.

.
Before his death Saturday, Sen. John McCain had a special request for two familiar faces to give eulogies at his funeral: former Presidents Barack Obama and George W. Bush.
The Arizona Republican, who died at 81 after a battle with brain cancer, wanted the two to speak when he is laid to rest after becoming the 13th former senator to lie in state in the Capitol Rotunda, the New York Times reports. His funeral will take place after at the Washington National Cathedral.
Obama, against whom McCain ran for president in 2008, issued a statement Saturday remembering the maverick senator as a courageous man who always kept his country's best interests at heart…
MORE
.
—————————————————————————————
.
Nasdaq Hits 8,000 For First Time As U.S. And Mexico Move Closer To Striking Trade Deal – CNBC
Stocks jumped on Monday as the United States and Mexico drew closer to a deal on NAFTA. Investors also digested reassuring comments from Federal Reserve Chair Jerome Powell on the central bank's policy-tightening path.
The Nasdaq Composite climbed 0.6 percent to an all-time high, breaking above 8,000 for the first time, as Facebook, Amazon, Netflix and Alphabet. The Dow Jones Industrial Average rose 214 points as Caterpillar outperformed. The S&P 500 gained 0.6 percent to hit a record high with materials and financials as the best-performing sectors.
"The market has been buffeted with a lot of headwinds lately, and the biggest one is trade," said Art Hogan, chief market strategist at B. Riley FBR. "If you were to take trade out of the picture, you would have a smoother ride higher in this market."
CNBC reported, citing a Mexican official, that trade talks between the U.S. and Canada had concluded and a NAFTA announcement could come later on Monday…
MORE
.
—————————————————————————————
.
Playwright Neil Simon Dies At 91 – Wall Street Journal
.

.
Playwright Neil Simon, a master of comedy whose laugh-filled hits such as "The Odd Couple," ''Barefoot in the Park" and his "Brighton Beach" trilogy dominated Broadway for decades, has died. He was 91.
Mr. Simon died early Sunday of complications from pneumonia, surrounded by family at New York Presbyterian Hospital in Manhattan, said Bill Evans, his longtime friend and the Shubert Organization director of media relations.
In the second half of the 20th century, Mr. Simon was the American theater's most successful and prolific playwrights, often chronicling middle-class issues and fears. Starting with "Come Blow Your Horn" in 1961 and continuing into the next century, he rarely stopped working on a new play or musical…
MORE
.
—————————————————————————————
.
U.S. Navy Revives 2nd Fleet To Counter Russia In North Atlantic – Voice Of America
The U.S. Navy Friday formally re-established its 2nd Fleet, intensifying its focus on the North Atlantic Ocean where the Russian military is operating at a pace not seen since the end of the Cold War.
The change is mostly organizational. It revives an admiral-level command dedicated to overseeing American warships as they deploy between the U.S. East Coast and the Barents Sea, off the coasts of Norway and Russia.
The revived fleet also reflects a broader change in U.S. military strategy. The nation's primary concern is shifting from terrorism in the Middle East to America's growing competition with Russia and China.
"We're not looking for a fight," Chief of Naval Operations Admiral John Richardson said aboard the USS George H.W. Bush aircraft carrier in Norfolk, Virginia. "But the best way to avoid a fight is develop the most powerful and deadly and competitive Navy possible," he said…
MORE
.
—————————————————————————————
.
Socialist Simpleton Alexandria Ocasio-Cortez Claims Solidarity With Cab Drivers While Her Campaign Spends Thousands On Uber Rides – Fox News
.

.
New York Socialist Democrat Alexandria Ocasio-Cortez once blamed ride-sharing giant Uber for leading a yellow cab driver to suicide. Her campaign then took $4,000 worth of Uber rides.
But Ocasio-Cortez, who rose to prominence after defeating top Democrat Joe Crowley in the party's U.S. House primary in June, is no fan of Uber, if you read her statements on social media.
She frequently criticized the ride-hailing company for what she sees as underpaying its drivers, decrying their pay as "exploitation" if they don't get at least $15 an hour, the so-called living wage…
MORE
.
—————————————————————————————
.
Leftist Insanity Update: Fifth-Grade Boy Is Punished For Calling His Teacher 'Ma'am' – BizPac Review
Once upon a time teachers used to complain about students who behaved like rotten little monsters. These days some teachers instead have taken to kvetching about students who behave like gentlemen.
Take students like Tamarion, a 10-year-old North Carolina boy who got in trouble at his Tarboro preparatory school after he had the audacity to refer to his teacher as "ma'am." Oh, the utter horror.
According to his parents, they learned of his wicked crime when he returned home from school this Tuesday afternoon with a look of shame and disappointment on his face.
"I asked him what happened. He said he got in trouble for saying 'yes ma'am,'" Tamarion's mother, Teretha Wilson, explained to local station WTVD. The teacher then forced the poor child to fill the front and back side of a sheet of notebook paper with the word "ma'am" as punishment and demanded he get the sheet signed by his parents…
MORE
.
—————————————————————————————
.
Former Vatican Ambassador Claims Pope Francis Covered Up Sexual Abuse Allegations Against Archbishop McCarrick, Calls For Pontiff To Step Down – Daily Mail
.

.
A former Vatican representative to the United States is calling on Pope Francis to resign writing in an 11-page testament that he knew of the sex abuse allegations against Archbishop Theodore McCarrick but covered them up.
Archbishop Carlo Maria Vigano, 77, who served as apostolic nuncio in Washington DC from 2011 to 2016 said that Pope Francis knew of the allegations as early as 2013, according to the National Catholic Register.
Vigano said in his letter that he personally told Pope Francis that McCarrick was accused of inappropriate behavior and Pope Benedict XVI imposed sanctions on McCarrick ordering him to a life of penance…
MORE
.
—————————————————————————————
.
1,079 Attorney-Client Calls Illegally Recorded At Orange County Jail – CNS
"Human error" is being blamed for the illegal recording of 1,079 privileged attorney-client calls at a California jail over a three-year period, beginning in 2015. The company contracted to provide recording technology to the jail says an update to the system accidentally caused the recordings to be made, The Los Angeles Times reports:
"Several high-ranking employees of the contractor that oversees the Orange County Jail phone system appeared in court this week to provide additional information about what was characterized as a "human error" that resulted in 1,079 privileged calls between inmates and their attorneys being improperly recorded over a three-year period.
"Much of the hearing in Orange County Superior Court on Thursday focused on the technical details of how an update to the Global Tel Link Corp. system in January 2015 resulted in the calls being recorded in violation of state law."
And, even though the recordings were made in violation of state law, some were accessed multiple times by the sheriff department's staff for "investigative or technical purposes…
MORE
.
—————————————————————————————
.
John McCain Dies Of Brain Cancer At Age 81 – Daily Wire
.

.
Sen. John McCain (R-AZ) passed away on Saturday at the age of 81 – just one day after the McCain family announced that he would no longer seek treatment in his battle against brain cancer. McCain, a former Vietnam POW and Navy pilot, passed away at 4:28 p.m. after battling against glioblastoma since July 2017.
"With the Senator when he passed were his wife Cindy and their family," McCain's office said in the statement. "At his death, he had served the United States of America faithfully for sixty years."
McCain, a six-term U.S. senator, was a two-time presidential candidate – losing the Republican nomination in 2000 to George W. Bush and losing the 2008 general election to Barack Obama…
MORE
.
—————————————————————————————
.
16 Antifa Terrorists Arrested While Attacking Cops At Blue Lives Matter Rally In Philadelphia – Daily Caller
Sixteen Antifa members were arrested in Philadelphia during a counter protest on Saturday morning. They were protesting against a Blue Lives Matter rally that was taking place in the same vicinity.
Philadelphia Police Department told CBS 3 that there were approximately 75 Antifa protesters in total. Multiple protest goers clashed with police officers. Of the 16 people arrested, nine were issued citations while seven were charged with disorderly conduct.
"In spite of all the negative press towards police, we want to show our support of our men and women in blue," wrote Zachary Rehl, the Blue Lives Matter event organizer, according to CBS 3. Rehl is the son of a fallen Philadelphia police officer.
In the press release Abolish ICE/Antifa sent out about their counter protest, they said, "The page Sports Beer & Poliitics II – is a racist front-group that supports Nazis, police brutality and the alt-right…
MORE
.
—————————————————————————————
.
PC Insanity Update: NASCAR Driver Conor Daly Loses Lilly Diabetes Sponsorship Over Remark His Father Made More Than 3 Decades Ago – WRTV
.

.
Lilly Diabetes has pulled its sponsorship of Conor Daly's No. 6 car in the NASCAR Xfinity race at Road America, citing a racially insensitive remark made by the driver's father in the 1980s that surfaced this week.
Lilly said in a statement Friday that its sponsorship was intended to raise awareness for treatment options and resources for people living with diabetes. "Unfortunately, the comments that surfaced this week by Derek Daly distract from this focus, so we have made the decision that Lilly Diabetes will no longer run the No. 6 at Road America this weekend," Lilly said.
Primarily an IndyCar driver, Conor Daly is making his NASCAR debut at the rural Wisconsin road course Saturday with Roush Fenway Racing…
MORE
.
—————————————————————————————
.
Impeachment For Dummies – Roger L. Simon
At the very moment the GNP is humming along at 4.1 percent, the S & P is at record highs, and unemployment is at record lows (for blacks and Hispanics too), the infantile buffoons in the Democratic Party and their mainstream media lackeys are calling so loudly and incessantly for the impeachment of the president you'd have to be on the North Col of Everest not to hear them. And even then you'd have to be wearing the most expensive noise-canceling ear muffs extant.
And of course they are screaming equally loudly, "Russia-Russia-Russia" when anyone with an IQ within spitting distance of triple digits knows the real problem for the USA has been China by roughly 400X for the last decade or longer.
If you're looking for someone to impeach, how about Dianne Feinstein who, we just learned, had a Chinese spy as her chauffeur for twenty years, even while she was chair of the Senate Intel Committee?…
MORE
.
—————————————————————————————
.
Terrorists Sign Themselves Out Of Pretrial Detention In NM, Thanks To Leftists – Frontpage
.

.
A potentially catastrophic soft-on-crime reform enacted in New Mexico and now threatening to spread to other states has outraged national security advocates by allowing the alleged leaders of a Muslim terrorist training compound to be granted bail by a Democrat judge.
Excessive bail requirements have long been forbidden by the Eighth Amendment (1791) to the U.S. Constitution. But the no-cash-bail movement that made the recent release of these Islamic militants possible is a subset of the treacherous anti-incarceration movement that's been sweeping the nation.
Changes to New Mexico's bail laws were approved by voters in 2016. Similar changes are being considering in New Jersey and California…
MORE
.
—————————————————————————————
.
Drunk Illegal Alien Sets Hospital On Fire In Sanctuary City – Daily Wire
An illegal alien described as being "highly inebriated" endangered dozens of lives at a Maryland hospital when he set the emergency room on fire, according to a new report.
The Montgomery County Fire Marshal's Office told ABC7 that a fire from back in May was started by illegal alien Henry Padilla-Martinez, who is 20. A hospital employee noticed Padilla-Martinez wandering around in the hall and when they tried to direct him back to his room discovered that he set the bed on fire.
Significant damage occurred from the fire, including "burnt linens, melted plastic framing and discolored flooring." Law enforcement officials in Montgomery County, a sanctuary city, charged Padilla-Martinez with "first-degree malicious burning and reckless endangerment."
Officials said that the fire could have easily hurt numerous people in the immediate vicinity as many patients were confined to their beds and would not have been able to escape a fire…
MORE
.
—————————————————————————————
.
Republican Balderson Finally Declared Winner Of Ohio Special Congressional Election – Reuters
.

.
Republican congressional candidate Troy Balderson on Friday was declared the winner of a hotly contested Ohio special election that served as a final test of his party's ability to hold off an anticipated surge of Democratic voters in the November elections.
After two weeks of counting additional ballots in a district that has historically provided easy victories to Republicans, Balderson was declared by Franklin County officials as the winner over Democrat Danny O'Connor, who said on Friday he called to concede to Balderson.
In the final vote count Balderson received 104,328 votes, or 50.12 percent, and O'Connor had 102,648 votes, or 49.32 percent, according to Franklin County…
MORE
.
—————————————————————————————
.
Feds Charge 19 Noncitizens With Illegally Voting In 2016; None Of Them Are Russians – Washington Times
The Justice Department announced charges Friday against 19 noncitizens who they say illegally voted in the 2016 election – putting a major spotlight on one of President Trump's pet issues.
Among those accused of voting are illegal immigrants and legal residents alike – though none of them were citizens and therefore weren't allowed to register to vote or cast ballots.
While far from the millions of votes Mr. Trump has said were illegally cast in 2016, the 19 indictments by a grand jury in North Carolina do highlight a problem that Democrats say doesn't exist in any significant measure.
Those charged include four Mexicans, two from Haiti, two from the Dominican Republic and one each from Italy, Grenada, Korea, Guyana, Germany, Poland, Japan, El Salvador, Panama, Nigeria and the Philippines.
In the case of the Dominican man, he was ordered deported from the U.S. in the 1980s, but obtained a false identity and continued to live here…
MORE
.
—————————————————————————————
.
Five States Win $839 Million Obamacare Lawsuit – Breitbart
.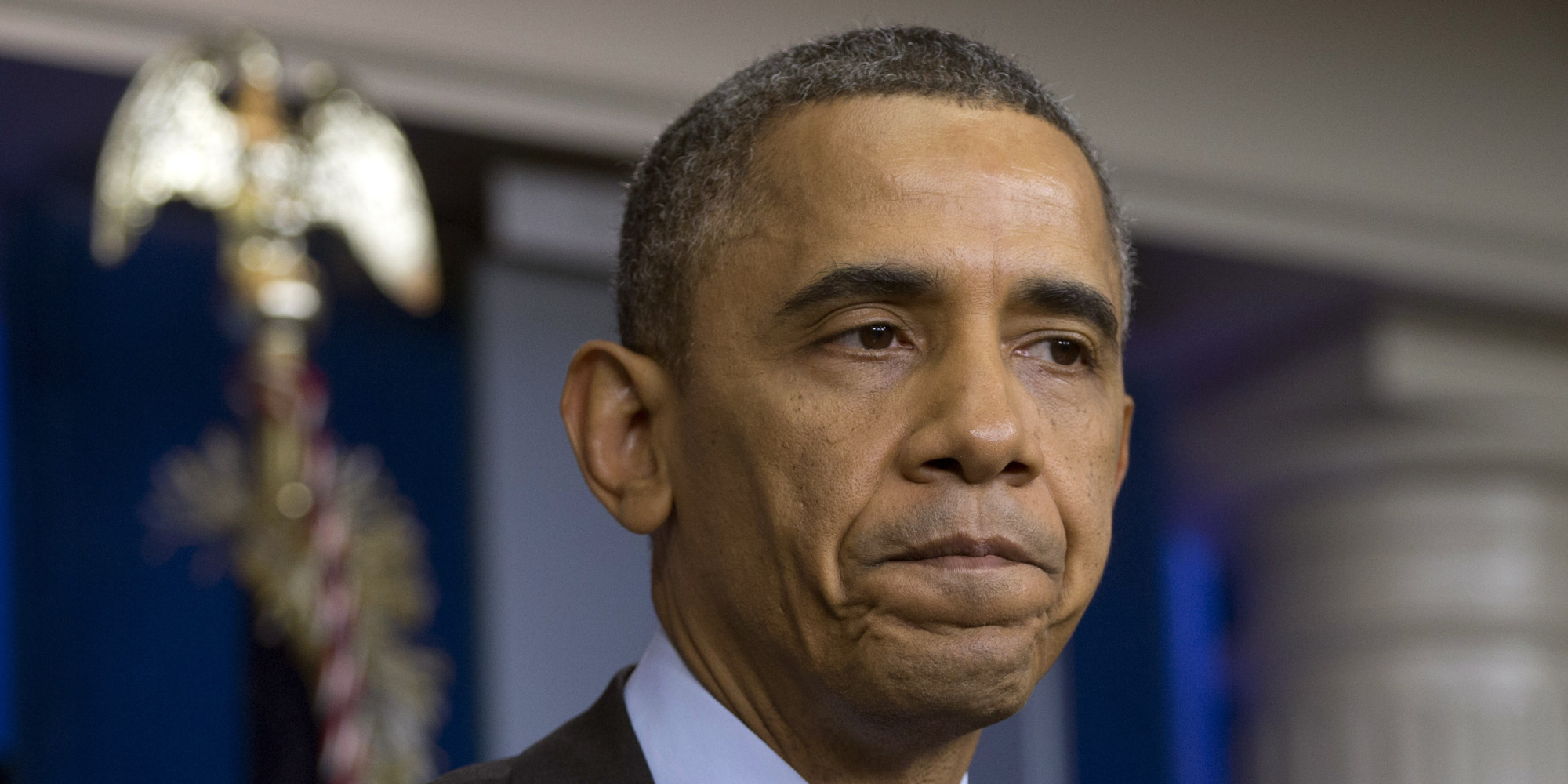 .
Texas Attorney General Ken Paxton is leading a five-state coalition that on Thursday won an $839 million judgment against the federal government in an Obamacare lawsuit, a massive blow to the Obama administration's namesake legislation.
The Affordable Care Act (ACA, better known as Obamacare) requires medical providers to pay a Health Insurance Provider Fee (HIPF). Even though the ACA exempts states from paying that fee when providing health care, the U.S. Department of Health and Human Services (HHS) during the Obama era created a regulation requiring states to pay the fee anyway, a fee that is styled as a tax on the states.
Paxton sued in federal court, joined by Indiana, Nebraska, Kansas, and Louisiana…
MORE
.
—————————————————————————————
.
Disgraced West Virginia Supreme Court Justice Pleads Guilty To Fraud – Daily Caller
Former West Virginia Supreme Court Justice Menis Ketchum pleaded guilty to wire fraud at a federal court in Charleston, West Virginia, the first conviction in a sprawling public corruption scandal that has gripped the state's highest judicial panel.
Ketchum was the first justice on the five-member panel to leave active service. Justice Robin Jean Davis resigned Aug. 14, and the remaining three justices face impeachment in the state senate.
"Justice Ketchum did the right thing for doing the wrong thing," said U.S. Attorney Mike Stuart. "There is no such thing as a small felony. There is no such thing as a little bit of public corruption."
Ketchum was charged with fraud in connection with his misuse of state vehicles and financial resources. The justice used a state-issued 2007 Buick Lucerne for personal travel on to trip a private golf club near Bristol, Virginia, between 2011 and 2014…
MORE
.
—————————————————————————————
.
Dumbass Democrat Challenging Ted Cruz Says There's "Nothing More American" Than Kneeling During The National Anthem – 100PercentFedUp
.

.
A handful of NFL players had taken a knee during the preseason, and now we have a politician throwing his weight around at Ted Cruz and saying that there is nothing more American than taking a knee during the national anthem.
It's safe to say that millions of Americans would disagree 100% and now they might be fed up after hearing about Cruz's challenger and the stance he's taking on protests during football and the national anthem.
His name is Beto O'Rourke and he's a Democrat. He's attempting to challenge GOP Sen. Ted Cruz in the upcoming midterm elections, but what Beto just said about the national anthem may have been all it takes for people to lock their vote in for Cruz…
MORE
.
—————————————————————————————
.
Despite Comey Assurances, Vast Bulk Of Weiner Laptop Emails Were Never Examined – Real Clear Investigations
When then-FBI Director James Comey announced he was closing the Hillary Clinton email investigation for a second time just days before the 2016 election, he certified to Congress that his agency had "reviewed all of the communications" discovered on a personal laptop used by Clinton's closest aide, Huma Abedin, and her husband, Anthony Weiner.
At the time, many wondered how investigators managed over the course of one week to read the "hundreds of thousands" of emails residing on the machine, which had been a focus of a sex-crimes investigation of Weiner, a former Congressman.
Comey later told Congress that "thanks to the wizardry of our technology," the FBI was able to eliminate the vast majority of messages as "duplicates" of emails they'd previously seen. Tireless agents, he claimed, then worked "night after night after night" to scrutinize the remaining material.
But virtually none of his account was true, a growing body of evidence reveals…
MORE
.
—————————————————————————————
.
Russell 2000 At All-Time High, Nasdaq At All-Time High, S&P 500 Reaching All-Time High, Dow Up – Gateway Pundit
.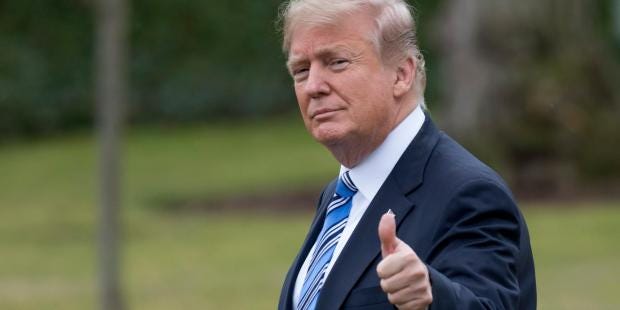 .
Shhhh! The major market indices are way up and many are reaching their all-time highs!
The Nasdaq Composite hit a record high on Friday, led by strong gains in Netflix. The broader market also rose after the top Federal Reserve official characterized the U.S. economy as "strong."
The tech-heavy index gained 0.8 percent. Netflix shares rose 3.4 percent on Friday, adding to their already strong weekly gains. The video streaming giant is up more than 10 percent this week.
The Russell 2000 (an index of small and medium sized companies) is at all-time highs today as well. The index reached 1,725 this morning already…
MORE
.
—————————————————————————————
.
Big Tech Gathers For Secret Meeting On 2018 'Election Protection' – Daily Wire
Ahead of the 2018 election, Big Tech companies are gathering for a secret meeting to discuss information control tactics.
According to BuzzFeed News, "representatives from a host of the biggest US tech companies, including Facebook and Twitter, have scheduled a private meeting for Friday to share their tactics in preparation for the 2018 midterm elections."
An email obtained by BuzzFeed reveals that Facebook's head of cybersecurity, Nathaniel Gleicher, invited employees from Google, Microsoft, and Snapchat to join him for a meeting at Twitter headquarters in San Francisco.
"As I've mentioned to several of you over the last few weeks, we have been looking to schedule a follow-on discussion to our industry conversation about information operations, election protection, and the work we are all doing to tackle these challenges," Gleicher wrote in the email…