.
Small Business Ownership Among Black Americans Up 400% Under Trump – Zero Hedge
As black unemployment remains at historic lows, The number of small businesses owned by African Americans in the United States has exploded by 400% year-over-year, according to a survey of more than 2,600 small business owners and entrepreneurs by Guidant Financial.
The survey reveals that in 2018, 45% of small business owners were minorities – up from just 15% three years ago, with the majority of them belonging to African American owners.
Following African Americans, Hispanics were the next largest group of minority small business owners representing 14% of the business owners interviewed for the survey. Meanwhile, Asians made up 8% of the business owners surveyed while Native Americans made up 4%. -Small Business Trends
Looking more closely at the data, we find that the majority of black business owners are between 40-49 years of age, while the #1 state for the demographic is Texas, followed by Georgia, California, Florida and North Carolina…
MORE
.
—————————————————————————————
.
President Trump Dares Useless Waste Of Space AG Sessions To Prosecute Democrats For A Change – Washington Examiner
.

.
President Trump said Friday that Attorney General Jeff Sessions should focus his attention on Democratic corruption for a change if he wants to show he's not interested in having politics influence his department's work.
"[L]ook into all of the corruption on the 'other side' including deleted Emails, Comey lies & leaks, Mueller conflicts, McCabe, Strzok, Page, Ohr, FISA abuse, Christopher Steele & his phony and corrupt Dossier, the Clinton Foundation, illegal surveillance of Trump Campaign, Russian collusion by Dems – and so much more… Come on Jeff, you can do it, the country is waiting!" Trump posted to Twitter early Friday morning.
Trump was responding to a Sessions statement that he will "not be improperly influenced by political consideration,"…
MORE
.
—————————————————————————————
.
Assclowms At Fake News Networks CNN And MSNBC Say 'Impeachment' 222 Times In One Day – Newsbusters
Liberal cable news outlets evidently had their own fairy tale ending in mind when former Trump lawyer Michael Cohen pleaded guilty to campaign finance violations: impeachment. On Wednesday, CNN and MSNBC reporters, anchors, and paid contributors used the word an absurd 222 times in 18 hours.
MRC analysts examined all CNN and MSNBC coverage between 6:00 a.m. and 11:59 p.m. on August 22, counting every use of the word "impeach," "impeachment," or some permutation thereof. Analysts found 114 instances of the term on MSNBC and 108 on CNN, for a total of 222 total uses of the word.
There were no shows on either network in which the term was not uttered at least once. CNN's Chris Cuomo and Don Lemon and MSNBC's Andrea Mitchell and Rachel Maddow exercised the most restraint, with each host using the term only once in their allotted hour.
A number of hosts brought in Congressional Democrats to lobby them in the direction of impeaching President Trump…
MORE
.
—————————————————————————————
.
Judge Who Founded Planned Parenhood Clinic Is Preventing Center For Medical Progress From Releasing Videos Incriminating Planned Parenthood – Daily Caller
.

.
David Daleiden, the project lead at The Center for Medical Progress, discussed the gag order a judge issued to prevent him from releasing at least a dozen tapes incriminating Planned Parenthood on Tucker Carlson's show Thursday night.
In regards to the judge, Daleiden said, "that is what is so blatantly unconstitutional about the gag order that Judge William Orrick, at the behest of his friends at Planned Parenthood and the National Abortion Federation, has issued against me and the Center of Medical Progress against releasing the further extensive undercover videotapes that we have of top-level Planned Parenthood abortion doctors and executives networking at the National Abortion Federation annual meetings."…
MORE
.
—————————————————————————————
.
Deep State DOJ Tells Court It Is Unable To Give Judicial Watch Requested Fusion GPS Documents Due To "Glitch" – Gateway Pundit
Conservative watchdog group Judicial Watch attended a hearing in federal court this week after the Justice Department failed to respond to a December 12, 2017, FOIA request seeking records on oppo research firm Fusion GPS.
The Justice Department argued that it is unable to produce the requested records due to "technical issues." Judicial Watch is seeking the following from the DOJ:
All records of contact or communication, including but not limited to emails, text messages, and instant chats, between DOJ officials in the Attorney General's Office and Fusion GPS employee or contractor Nellie Ohr. The time frame for the requested records is January 1, 2015, to the present.
On June 14, 2018, Judge Walton ordered the Justice Department, which had been resisting Judicial Watch's FOIA request, to "immediately commence its search for responsive records and produce responsive records."…
MORE
.
—————————————————————————————
.
Thousands Of Child Slaves Forced To Work On Illegal Cannabis Farms In London – Your News Wire
.

.
It has been revealed that children are being trafficked from Vietnam to be used as slave labor on hundreds of cannabis farms across the UK capital.
Official figures released this week, expose the scale of illegal cannabis farming across London, according to Scotland Yard data obtained by the London Evening Standard. One cannabis farm is found every two days in the capital, according to the data.
RT reports: One policeman, Detective Superintendent Lee Hill, told the Standard that there was a "human, emotional" toll in finding cannabis farms because there are so often children being exploited on them in dangerous situations. In particular, he said Vietnamese boys and teenagers are often asked to watch over properties in case rival gangs approach or a police raid is planned…
MORE
.
—————————————————————————————
.
Rep. Duncan Hunter And Wife Plead Not Guilty To Fraud And Campaign Finance Charges, Claim Indictments 'Politically Motivated' – Fox News
Republican Rep. Duncan Hunter and his wife pleaded not guilty Thursday to charges they illegally used $250,000 of campaign funds for personal expenses, a development that could cost the GOP his California seat – but Hunter claims the charges are politically motivated.
Bail was set at $15,000 for the congressman and at $10,000 for his wife after they entered their pleas in federal court. The two are alleged to have used campaign funds from 2009 to 2016 for everything from family vacations to dentist bills, from video games to tequila-soaked nights out.
The indictment includes a lengthy list of astonishing allegations of using campaign funds for personal items and mischaracterizing them. Much of the spending was allegedly done by Margaret Hunter whose tabs include a total bill of $2,569.96 at Barnes & Noble over several years.
Between 2010 and 2016, the pair allegedly spent a total at $11,375.46 in campaign funds at Costco…
MORE
.
—————————————————————————————
.
Pennsylvania Catholic Priest Charged With Indecent Assault And Corruption Of A Minor – WTVF
.

.
A Catholic priest in Pennsylvania has been charged with indecent assault and corruption of a minor involving a 17-year-old girl, Lehigh County District Attorney Jim Martin said Tuesday.
Father Kevin Lonergan, who served at the Cathedral of St. Catharine of Siena in Allentown, started sending sexual messages to the victim via Snapchat after meeting her at St. Francis of Assisi in Allentown, Martin said in a press conference.
Martin said Lonergan also hugged the girl while he was aroused and grabbed her buttocks, pulling her closer when she tried to pull away. The victim told an adult at Central High School who contacted the diocese, Martin said. The diocese then told the district attorney's office of the accusation…
MORE
.
—————————————————————————————
.
Jobless Claims Fall Again, Hover Near 49-Year Low – MarketWatch
Initial jobless claims, a tracker of sorts for layoffs in the U.S., fell slightly in mid-August and hovered near a 49-year low. New claims declined by 2,000 to 210,000 in the seven days from Aug. 12 to Aug. 18. Economists polled by MarketWatch had forecast a 215,000 reading.
The more stable monthly average of claims slipped by 1,750 to 213,750, the government said Thursday. The number of people already collecting unemployment benefits was barely changed at 1.73 million. These are known as "continuing" claims.
The small decline in new claims reflected the third lowest reading during the current nine-year-old economic expansion, just 2,000 above the post-recession bottom set a month ago.
The rate of layoffs in the U.S. haven't been this low since the first year of Richard Nixon's presidency in 1969, when the working-age population was much smaller. Some economists think claims could even drop below 200,000 in the near future…
MORE
.
—————————————————————————————
.
Target CEO Raves About The State Of The Economy: This Is The Best Consumer Environment 'I've Seen In My Career' – CNBC
.

.
Consumer spending is back and has never been better as far as Target CEO Brian Cornell is concerned. "There's no doubt that, like others, we're currently benefiting from a very strong consumer environment – perhaps the strongest I've seen in my career," Cornell told analysts on a call Wednesday.
The retailer's shares are surging after reporting fiscal second-quarter results that beat on earnings, revenue and comparable store sales. Just when many investors have written off brick-and-mortar retailers in the era of Amazon, Target is seeing a huge jump in foot traffic.
"We're seeing a great consumer response… unprecedented traffic. As we go back and look, we've never seen traffic growth like this," Cornell said…
MORE
.
—————————————————————————————
.
U.S. Bank Profits Hit A Record $60 Billion In Q2 – Zero Hedge
The happy days on Wall Street have never been happier. According to the latest quarterly FDIC report released on Thursday, banks reported aggregate net income of $60.2 billion in the second quarter of 2018, up $12.1 billion (25.1%) from a year ago and a new quarterly record.
Only 3.8% of institutions were unprofitable during the quarter, down from 4.3% in second quarter 2017. The average return on assets was 1.37%, up from 1.13% a year earlier, most of it again thank to Trump's tax law.
The improvement in earnings was mostly attributable to higher net interest income and a lower effective tax rate, which contributed more than $6 billion to the bottom line. Assuming the effective tax rate before the new tax law, net income would have totaled an estimated $53.8 billion, an increase of $5.6 billion (11.7%) from Q2 2017.
The FDIC reported that bank net interest income totaled $134.1 billion, an increase of $10.7 billion (8.7 percent) from 12 months earlier and the largest annual dollar increase ever reported by the industry…
MORE
.
—————————————————————————————
.
Pro-Abortion Leftist Elizabeth Warren Suddenly Concerned About Children Being Sparated From Their Mothers – Breitbart
.

.
Wednesday on CNN's "New Day," Sen. Elizabeth Warren (D-MA) changed the subject to family separation when asked about 20-year-old Mollie Tibbetts, who was allegedly murdered by an illegal immigrant.
Warren said, "I'm so sorry for the family here, and I know this is hard not only for the family but for the people in her community, the people throughout Iowa, but one of the things we have to remember is we need an immigration system that is effective, that focuses on where real problems are."
She continued, "Last month I went down to the border, and I saw where children had been taken away from their mothers. I met with those mothers who had been lied to, who didn't know where their children were and there was no plan for how they would be reunified with their children…
MORE
.
—————————————————————————————
.
Trump Economy: 314 Of The 349 Largest U.S. Counties Have Increased Employment In The Last Year – Gateway Pundit
The Bureau of Labor Statistics announced yesterday the jobs and wages are way up from only one year ago when looking at the largest U.S. counties. According to yesterday's Bureau of Labor Statistics release of county employment and wages, the U.S. economy is growing at an incredible rate:
From March 2017 to March 2018, employment increased in 314 of the 349 largest U.S. counties, the U.S. Bureau of Labor Statistics reported today.
Midland, Texas, had the largest percentage increase with a gain of 12.6 percent over the year, above the national job growth rate of 1.6 percent. Within Midland, the largest employment increase occurred in natural resources and mining, which gained 5,728 jobs over the year (26.5 percent).
Kanawha, W.Va., had the largest over-the-year percentage decrease in employment among the largest counties in the U.S., with a loss of 1.4 percent. Within Kanawha, the largest employment decrease occurred in state government, which lost 390 jobs (-3.4 percent) over the year…
MORE
.
—————————————————————————————
.
We're Officially In The Longest Bull Market Ever – Breitbart
.

.
Stocks are now officially in the longest bull market ever. The S&P 500 ended the day nearly flat, giving up some of the gains it saw earlier. This set a new record for the bull market: 3,453 days. The prior record was held in the bull market that ran from October 1990 and ended with the popping of the tech bubble in March 2000.
While there's no official definition of a bull market, it is traditionally considered to start once stocks rise more than 20 percent from a bear market low. A bear market, similarly, is considered to start when stocks fall 20 percent from their high.
So when we say this is the longest running bull market in history, we mean that it is the longest period on record without a 20 percent decline in stocks…
MORE
.
—————————————————————————————
.
Ironically Named Reality Winner Sentenced To More Than 5 Years Over Classified Report Leak – Fox News
Former National Security Agency contractor Reality Winner on Thursday was sentenced to more than five years in prison after pleading guilty to leaking a classified report with information on Russia's involvement in the 2016 presidential election.
Winner, 26, was sentenced to 63 months, with no fine in a Georgia courtroom. She received an additional three years of supervised release.
The prisoner's mom had tears streaming down her face as the sentence was read. Winner appeared in court wearing an orange jumpsuit. Winner's defense team said they felt the sentence, reportedly the longest ever imposed for a federal media leak crime, was "fair."
Winner, an Air Force veteran, pleaded guilty in June after being held in prison at the Lincoln County Jail near Augusta, Georgia. Winner was arrested in June 2017, and charged under the Espionage Act for removing classified material from a government facility and mailing it to a news outlet, according to the Justice Department.
MORE
.
—————————————————————————————
.
Ratings Disaster: CNN Primetime Viewership Down 23% Year-Over-Year – Breitbart
.

.
CNN suffered another ratings embarrassment last week, once again losing a significant amount of viewers in comparison to the same week last year.
AdWeek reports that in the week of August 13-19, CNN experienced a 23 percent drop in total viewer average during primetime in comparison to the same week in 2017. During the daytime, there was another drop in ratings of 24 percent since last year.
MSNBC only experienced a drop of 8 percent in primetime and 5 percent in daytime since last year. Fox News Channel, on the other hand, actually increased their viewership by 4 percent all around. CNN's ratings drop is not surprising given the network's often hysterical coverage of the Trump White House…
MORE
.
—————————————————————————————
.
Over The Last 7 Days Our Planet Has Been Violently Shaken By 144 Major Earthquakes – Zero Hedge
Within the past few days, we have seen an enormous magnitude 7.3 earthquake hit Venezuela and a giant magnitude 8.2 earthquake hit Fiji. Where will the next one strike?
To many of us, it is becoming exceedingly clear that something very unusual is happening to our planet. I went and looked it up, and I was astounded to learn that the crust of the Earth has been shaken by 144 major earthquakes over the last 7 days, and that includes more than 50 on Sunday alone.
And remember, these are not small earthquakes. The USGS considers any earthquake that is at least magnitude 4.5 to be "significant", and they are happening so rapidly right now that it is difficult to keep up with them.
Usually, only earthquakes that cause death and destruction get attention from the mainstream media, and that was definitely the case with the huge quake that hit the northern coast of Venezuela on Tuesday…
MORE
.
—————————————————————————————
.
Report: Illegal Immigration Leads To 2,200 Deaths, 118,000 Rapes, 138,000 Assaults – Washington Examiner
.

.
The hundreds of thousands of undocumented immigrants expected to rush the U.S.-Mexico border this year will face over one million cases of rape, assault, murder, and kidnapping during their journey, according to a troubling new analysis.
The report on "predation and victimization of undocumented migrants" from Princeton Policy Advisors, provided to Secrets, gave a grim prediction of crimes the migrants will face. It said that the immigrants will be victimized an average of 1.4 times this year.
The startling numbers include:
* 2,200 deaths.
* 180,000 rapes or coerced sex.
* 138,000 assaults…
MORE
.
—————————————————————————————
.
Hawaii Braces For Hurricane Lane, As Officials Say There Are Not 'Enough Shelters For Everyone' – Fox News
As Hurricane Lane barrels towards Hawaii as a Category 4 storm packing sustained winds of 155 mph, officials in the Aloha state are warning residents they don't have enough shelter space to meet the "estimated demands" of the population.
The National Weather Service's Central Pacific Hurricane Center said in its 11 a.m. ET advisory that Lane, which is likely to cause catastrophic damage with winds 155 mph or above, is located about 460 miles southeast of Honolulu and moving west-northwest at 9 mph.
The storm strengthened to a Category 5 storm with 160 mph winds before slightly weakening, but hurricane warnings are in effect for Hawaii's Big Island and the island of Maui.
"Slow weakening is forecast during the next 48 hours, but Lane is forecast to remain a dangerous hurricane as it draws closer to the Hawaiian Islands," the CPHC said.
On Tuesday, emergency management officials across the state urged residents to prepare to evacuate if needed or shelter in place if its safe…
MORE
.
—————————————————————————————
.
Stratolaunch Announces New Launch Vehicles And Reusable Space Plane – Tech Crunch
.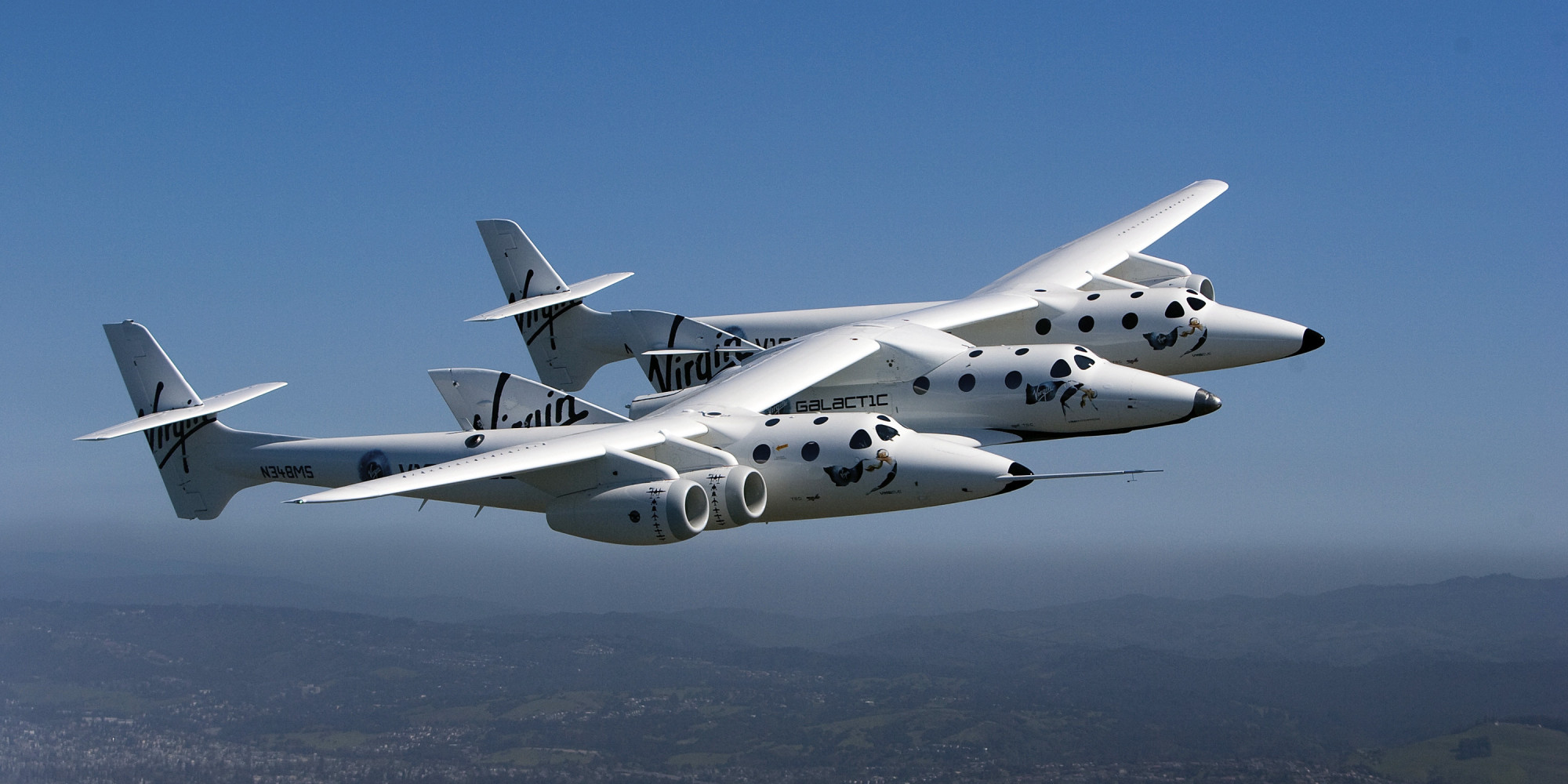 .
Stratolaunch, the commercial space firm founded by Paul Allen back in 2011, has revealed a bit more of its plan for taking payloads to orbit via one of the world's biggest planes. It's now working on a pair of its own rocket-powered launch vehicles, and is in the early phases of creating a reusable, crew-capable space plane.
The company's main claim to fame so far is the unnamed aircraft that will be doing the heavy lifting. Its 385-foot wingspan is the world's largest – but it's necessary to provide room in the middle for its intended launch vehicle cargo.
The Stratolaunch technique is in some ways similar to that being pursued by Virgin Galactic: use a big plane to get a rocket off the ground and past the worst of the atmosphere, which then drops off and fires up on its own…
MORE
.
—————————————————————————————
.
Trudeau Calls Elderly Woman Racist For Questioning Him About Spending $146M On Illegal Aliens – Independent Journal Review
One of Canadian Prime Minister Justin Trudeau's constituents wanted to know why he has been spending millions on undocumented immigrants in Canada. Instead of answering the question, he just called the woman racist.
According to the National Post, Canada has seen a steep rise in the number of asylum seekers trying to enter the country. The nation has seen the number of people arriving in the country illegally increase by 128 percent.
Not all Canadians were thrilled to be spending tax dollars on noncitizens. One such Canadian, Diane Blain, confronted Trudeau about the spending.
"I want to know when you are going to refund the $146 million we paid for your illegal immigrants," Blain demanded.
This question didn't sit well with Trudeau. Instead of discussing policy, Trudeau called Blain racist, saying, "Your racism doesn't have a place here."…