.
Judge Sides With NRA, 2nd Amendment Foundation, Disqualifies Washington Gun Control Initiative – Breitbart
A Thurston County Superior Court judge sided with the NRA and Second Amendment Foundation against a gun-control ballot initiative in the state of Washington.
On July 3, Breitbart News reported that the initiative, I-1639, was being presented as a simple attempt to raise the legal age for long gun purchases from 18 to 21. Although an attempt to disqualify 18- to 20-year-olds from exercising their Second Amendments is troubling enough, the reality of the matter is that I-1639 would have put in place a new system of background checks and myriad other guns controls as well.
The NRA-ILA listed a few of the controls I-1639 would have put in place:
[Created] a gun registry for any transfers of commonly owned semi-automatic rifles;
[Introduced] a 10-business day waiting period on the purchase of semi-automatic rifles;
[Imposed] criminal liability on otherwise law-abiding gun owners who fail to store their firearms to state standards;
[Increased] the age limit to possess or purchase semi-automatic rifles from 18 to 21;…
MORE
.
—————————————————————————————
.
Fascist Facebook Censors PragerU Videos And Shadow Bans Posts – Daily Caller
.

.
Facebook is censoring PragerU videos for violating its speech codes that prohibit so-called "hate speech" and shadow banning its posts, PragerU wrote on Twitter Friday.
"We're being heavily censored on @Facebook. Our last 9 posts are reaching 0 of our 3 million followers. At least two videos were deleted last night for 'hate speech' including our recent video with @ConservativeMillen," PragerU tweeted.
The official PragerU Facebook page is still up on Facebook at the time of publication. Its Facebook page reposts the same videos consistently and others can still be found on the page. However, it appears that one specific PragerU social media administrator – the one who posted the videos that Facebook considered violated its "hate speech" policies – is unable to post on behalf of PragerU…
MORE
.
—————————————————————————————
.
Youth Unemployment Hits 52-Year Low – Wall Street Jpurnal
The unemployment rate among young Americans fell to its lowest level in more than 50 years this summer, though the share of young people looking for work remained well below its peak in 1989.
Of Americans between 16 and 24 years old actively looking for work this summer, 9.2% were unemployed in July, the Labor Department said Thursday, a drop from the 9.6% youth unemployment rate in July 2017. It was the lowest midsummer joblessness rate for youth since July 1966.
One of those finding work was Teandre Blincoe, 17, who placed in a job this summer in an information technology division at Humana, a health insurance company based in Louisville, Ky., by KentuckianaWorks, which has partnered with JPMorgan Chase & Co. to place low-income youth in summer jobs.
With his first job under his belt, Mr. Blincoe said he would feel more confident looking for employment in the future…
MORE
.
—————————————————————————————
.
Dumbass Drives Dodge Challenger 198 MPH On North Carolina Highway – KABC
.

.
A viral street racing stunt landed a North Carolina man in trouble. New video shows him going 198 miles per hour. "We're 198, boys and girls. True Hellcat and it still run good," the driver can be heard saying on the video.
It looks like a scene from one of the Fast and Furious movies. That's 22-year-old William Jefferson behind the wheel of a Dodge Challenger. Authorities say Jefferson was driving faster than 100 mph in a 40 mph zone.
"It's one reason why I don't want my kids on the roads late at night," said Maryanne McAdams, a mother who lives in the area. "I don't have a driver yet – we're about a year away – but it's that kind of stuff that makes me really nervous."…
MORE
.
—————————————————————————————
.
Revolt At Google: 1,000 Employees Sign Letter Protesting Company's Scheme To Create Censored Chinese Search Engine – The Guardian
More than 1,000 Google employees have signed a letter protesting against the company's secretive plan to build a search engine that would comply with Chinese censorship.
The letter's contents were confirmed by a Google employee who helped organise it but wished to stay anonymous. It calls on executives to review the company's ethics and transparency; says employees lack the information required "to make ethically informed decisions about our work"; and complains that most employees only found out through media reports about the project, nicknamed Dragonfly.
"We urgently need more transparency, a seat at the table and a commitment to clear and open processes: Google employees need to know what we're building," says the document.
According to a New York Times report, Google engineers are working on software that would block certain search terms and leave out content blacklisted by the Chinese government, so the company can re-enter the Chinese market…
MORE
.
—————————————————————————————
.
Satanic Temple Statue Unveiled At Arkansas State Capitol – KATV
.

.
Dozens attended a rally held by the Satanic Temple at the Arkansas State Capitol on Thursday. The rally comes after the Arkansas legislature approved the placement of a Ten Commandments monument on the Capitol grounds.
During the Satanic Temple's Rally for the First Amendment, a more than 8-feet-tall Baphomet statue was unveiled. Those against the rally also attended, telling KATV they had hoped to spread God's love.
Following the installation of the Ten Commandments monument, the Satanic Temple filed a lawsuit to have its statue placed on the same grounds in the name of religious pluralism and the First Amendment…
MORE
.
—————————————————————————————
.
SEAL Who Killed Bin Laden Slays Obama And Brennan With One Lethal Tweet – Your News Wire
Robert O'Neill, the Navy Seal who delivered the fatal shots that killed Osama bin Laden, has been growing increasingly frustrated with Barack Obama and John Brennan's attempts to politicize his handiwork and claim the glory for themselves.
Earlier this week it all became too much for O'Neill, and the usually reserved military veteran unleashed a lethal tweet that taught Obama and Brennan a lesson they will never forget.
It all began when Ben Rhodes, a cocky Trump-hater who served as Obama's Deputy National Security Advisor for Strategic Communications, and who famously liked about the Iran nuclear deal, took it upon himself to remind Americans – yet again – that Barack Obama was in the Oval Office when Osama bin Laden was killed.
As Barack Obama watches his legacy getting shredded by President Donald Trump on a daily basis, he is making sure his cohorts like Ben Rhodes remind Americans that he was the one who killed Osama bin Laden…
MORE
.
—————————————————————————————
.
Facebook Censors Diamond And Silk Again, Blocks Ad For Upcoming Movie – American Mirror
.

.
Facebook's campaign against Diamond and Silk continues. The pro-Trump duo are featured in a movie to be released in October and presented by The American Mirror, titled "Dummycrats."
The film follows them in Maxine Waters' Los Angeles district, pursuing her in Washington, D.C., and tackling issues of importance to the country, including border security and the impact progressive policies have on our communities, such as San Francisco.
We attempted to advertise the first teaser, with hilarious clips of the American flag toppling in the presence of Democrats, and the ladies announcing the movie. On Thursday, Facebook rejected the ad, claiming it was against the social media giant's "Advertising Policies."…
MORE
.
—————————————————————————————
.
Junk Science And Leftist Folklore Have Set California Ablaze – Bruce Thornton
The Left Coast is burning. Oregon is fighting 13 wildfires encompassing 185,000 acres. California is battling 19 fires, including tornados of fire called "fire whirls," which have gobbled up 577,000 acres and left eight dead.
A good progressive who never lets a crisis go to waste, Governor Jerry Brown told Californians, "With climate change, some scientists are saying that Southern California is literally burning up."
He warned that man-made global warming created a "new normal," and that "more serious predictions of warming and fires to occur later in the century, 2040 or 2050, [are] now occurring in real time."
A few days later Brown had a tweet-duel with President Trump, who in contrast claimed, "California wildfires are being magnified & made so much worse by the bad environmental laws," like those against thinning and clearing forests:..
MORE
.
—————————————————————————————
.
To Avoid Taxes, Apple Tried Claiming Its HQ Was Worth $200, Then They Added Massive Retractable Doors – NTK Network
.

.
Apple CEO Tim Cook showed off the company's latest technological innovation on Thursday, and unlike many of their products, this one won't quite fit in your pocket. Apple recently constructed an absolutely massive headquarters, known as "the spaceship," in Cupertino, California.
The giant ring construction includes dozens of trees, a pond, and a park inside. But it's what's along the exterior of the ring that was grabbing eyeballs Thursday – two giant sliding doors. "Lunchtime at Apple Park just got a whole lot more exciting," Cook tweeted.
The timing of the unveiling couldn't be worse for Apple, however. A San Francisco Chronicle exposé from the weekend revealed that the world's only trillion-dollar company has tried numerous ways to avoid paying its fair share of taxes…
MORE
.
—————————————————————————————
.
Democrat Racks Up More Than $30,000 In Car Damages, And Taxpayers Foot The Bill – Western Journal
Margo Davidson, a member of Pennsylvania's House of Representatives, has gotten in multiple accidents in her state-funded vehicle over the past three years, including her car being stolen after she left the keys in the ignition as well as a hit and run while driving with a suspended license.
State records obtained by the Philadelphia Inquirer via a Right-to-Know request show that the damages and insurance claims are over $30,000, and climbing.
Pennsylvania taxpayers are responsible for these charges because they are state-issued vehicles.
Davidson, a Democratic lawmaker from Delaware County who was first elected to the state house in 2010, has been charged with speeding tickets and driving with suspended licenses and has been involved in at least three accidents in two state vehicles in just the past three years, the report states…
MORE
.
—————————————————————————————
.
San Francisco Launches Poop Patrol Squadron To Deal With Feces In Streets – PJ Media
.

.
San Francisco has a real problem. In fact, you could say that it stinks. That problem is that there's too much feces on the sidewalks in San Francisco.
The city has fielded about 15,000 calls regarding turds on the streets since January 1 — an average of 65 calls every day! And it's not just irresponsible dog owners, though they certainly are part of the issue. No, San Francisco has to worry about human fecal matter, thanks to a homeless population that runs rampant with not enough places to go to the bathroom.
The poop problem is so bad that San Franciscans have grown accustomed to watching their step to avoid piles of the nasty stuff. And now, the city has approved a new squad of sanitation employees to take care of the waste matter…
MORE
.
—————————————————————————————
.
Teen Hacks Apple, Steals 90GB Of Secured Files, Stores Them In Folder Labeled 'Hacky Hack Hack' – Daily Wire
In a significant security breach of the allegedly "unhackable" company, a teenager managed to hack into Apple's servers and steal 90GB of secured files. He stored them in a folder titled "hacky hack hack."
The culprit was a 16-year-old Australian kid who attends high school in Melbourne and who managed to hack into Apple's supposedly secure computer systems repeatedly for months. He's now facing criminal charges after the FBI busted him.
"The teen, who cannot be named for legal reasons, broke into Apple's mainframe from his suburban home on multiple occasions over a year because he was such a fan of the company, according to his lawyer," The Age reports. "The Children's Court heard on Thursday that he had downloaded 90gb of secure files and accessed customer accounts."
The computer whiz developed "computerized tunnels and online bypassing systems to hide his identity," The Age explains. When the FBI finally raided his home, they found all the files stored in a folder titled "hacky hack hack."…
MORE
.
—————————————————————————————
.
Muslim Man Sentenced To Death For 'Honor Killings' In Texas – CNS
.

.
A Muslim man who immigrated from Jordan to the United States was found guilty of participating in an "honor killing" plot – including a plan to kill his own daughter for converting to Christianity – and was sentenced to death by a jury in Houston on Tuesday.
Although the "honor killings" were to include five victims, the Muslim father, Ali Mahwood-Awad Irsan, was also found guilty of murdering his daughter Nesreen's new husband, Coty Beavers, 28, and her best friend, Gelareh Bagherzadeh, 30, reported the Houston Chronicle.
Ali Mahwood-Awad Irsan apparently was enraged over his daughter's conversion from Islam to Christianity, her marriage to a Christian, and for her leaving home. He apparently wanted to "wash his honor in blood," the jury was told…
MORE
.
—————————————————————————————
.
Blue Lives Matter Refuses To Partner With New York Jets After Team Signs Cop-Hating Assclown – Independent Journal Review
When the New York Jets sent an email to the Blue Lives Matter group hoping to form a partnership, they were promptly denied the opportunity. The reason, surprisingly, does not have to do with players protesting the national anthem.
The New York Post reports when the Jets' Anthony Bulak emailed Joe Imperatrice, the founder of Blue Lives Matter, about how "your business/organization can benefit from a partnership with the New York Jets," Imperatrice did not hold back in his reply:
Although I'd love to work with an NFL team right now I feel it is not the right time. All over the United States players feel entitled to disrespect our first responders, our military members both past and present and our flag.
These players make more money in a season than some people make in a lifetime and their "Issues" are made up, exaggerated, and more times than not false…
MORE
.
—————————————————————————————
.
Son Of Pastor Killed By Snake During Sermon Is Bitten By Deadly Snake During Sermon – Metro
.

.
A pastor whose father died within seven minutes of being bitten by a snake has himself had to have emergency treatment after suffering the same injury.
Cody Coots asked his congregation to take him to the mountaintop where God would judge whether he lives or dies. However, a defiant follower takes him to hospital instead where doctors told him the snake came close to severing the temporal artery, which would almost certainly kill him.
Big Cody, who took him to hospital, said: 'Most people bit in the face are dead in five, ten minutes. I mean, his own daddy got bit in the hand and within seven minutes was dead.'…
MORE
.
—————————————————————————————
.
Colleges Offer Courses On 'Queering' Children, The Bible – Campus Reform
This school year, students across the country will attend courses on "Queering the Bible," "Queering Childhood," "Queering Theology," and similar topics.
Students at Pomona College in Claremont, California, for instance, will have the opportunity to enroll in a brand new course titled "Queering Childhood," which will examine "the figure of the Child and how this figuration is used by politics, law, and medicine to justify continued cultural investment in reproductive heteronormativity and productive ablebodiedness."
The course description explains that students will examine the childhoods of "queer and crip children," as well as "childhoods against which the figure of the Child is articulated," with reference to work related to "gender studies, childhood studies, disability studies, and queer theory."
Colleges are not only attempting to "queer" childhood, they are teaching students to "queer" Christianity and religion in general, as well…
MORE
.
—————————————————————————————
.
Khan's London: Six Arrests After Teen 'Disembowelled' In Quadruple Stabbing – Breitbart
.

.
A teenager is fighting for his life after allegedly being disembowelled during a quadruple stabbing in London's so-called 'murder mile'.Describing the incident on the Elmington Estate in Camberwell, a witness said they saw "four or five black boys running, [then] all of a sudden I could hear, 'Help, help'."
Another resident said they saw one of the four stab victims grievously wounded with his "intestines falling on the ground", according to MailOnline.
Six male suspects, said to be aged between 15 and 16, were arrested following the incident, which took place a stone's throw from the street where 'drill' rapper Sidique Kamara, also known as 'Incognito', was stabbed to death earlier this month…
MORE
.
—————————————————————————————
.
Suspect From 'Extremist Muslim' Compound Lived In U.S. Illegally For Over 20 Years – Fox News
One of five suspects arrested at an "extremist Muslim" compound in northern New Mexico is originally from Haiti – and has lived in the U.S. illegally for more than 20 years, federal officials said Wednesday.
Jany Leveille, 35, was detained by immigration officials Tuesday and soon must appear before a judge to resolve her immigration status, which could lead to her deportation, U.S. Immigration and Customs Enforcement (ICE) officials said in a statement.
"Leveille has been unlawfully present in the U.S. for more than 20 years after overstaying the validity of her non-immigrant visitor visa," ICE said.
Leveille moved to Brooklyn, N.Y., from Haiti in 1998 after her father died, Von Cehelet Leveille, the woman's brother, told Reuters. She has moved several times since coming to the U.S., living in Georgia, Philadelphia and New York after separating from her husband, the brother said…
MORE
.
—————————————————————————————
.
Elizabeth Warren's Batty Plan To Nationalize… Everything – Kevin D. Williamson
.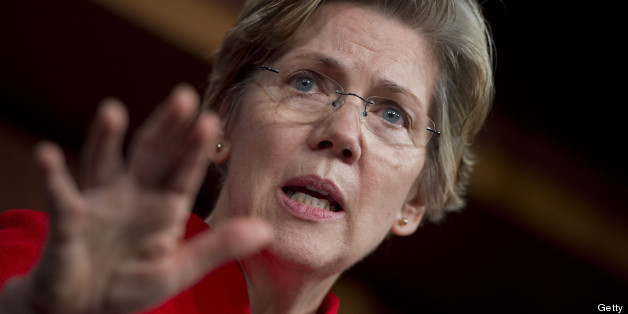 .
Senator Elizabeth Warren of Massachusetts has one-upped socialists Bernie Sanders and Alexandria Ocasio-Cortez: She proposes to nationalize every major business in the United States of America. If successful, it would constitute the largest seizure of private property in human history.
Warren's proposal is dishonestly called the "Accountable Capitalism Act." Accountable to whom? you might ask.
That's a reasonable question. The answer is – as it always is – accountable to politicians, who desire to put the assets and productivity of private businesses under political discipline for their own selfish ends…
MORE
.
—————————————————————————————
.
76 People Overdose On Synthetic Marijuana In Park Near Yale University – Daily Mail
Police swarmed a Connecticut park near Yale University and searched people's homes for drugs Thursday in an effort to prevent more overdoses from a batch of synthetic marijuana blamed for sending more than 70 people to the hospital.
Social workers and mental health professionals also responded to the New Haven Green, where most of the overdoses happened Wednesday. Authorities described a chaotic scene where people were dropping to the ground unconscious, others vomiting and some becoming lethargic.
Officials said 76 people overdosed Wednesday and 17 more fell ill Thursday. Officials weren't certain whether Thursday's overdoses involved the same batch of 'K2' synthetic marijuana.
No deaths were reported, and most of those brought to local hospitals have been discharged…
MORE
.
—————————————————————————————
.
Michigan Democrat Under Fire For Allegedly Calling Asian Opponent 'Ching-Chang' – Washington Times
.

.
Michigan state Rep. Bettie Cook Scott is facing backlash from more than a dozen progressive groups after she allegedly used a racial slur against her Democratic opponent.
Ms. Scott, who is black, is accused of calling state Rep. Stephanie Chang, who is of Taiwanese descent, a "ching-chang" and "ching-chong," according to several witnesses who spoke with the Detroit Metro Times.
Ms. Scott allegedly went on a tirade against Asian immigrants while speaking to voters outside polling precincts during last week's Democratic primary, saying "these immigrants from China are coming over and taking our community from us," Metro Times reported.
Ms. Chang went on to win the race for state Sen. District 1 with 49 percent of the vote…
MORE
.
—————————————————————————————
.
Police Use Taser On 87-Year-Old Woman Who Was Cutting Dandelions With A Kitchen Knife – WNBC
A Georgia police chief said an officer was justified in using a Taser to stun an 87-year-old woman after she didn't obey commands to drop a knife in her hand.
Martha Al-Bishara was charged with criminal trespass and obstructing an officer Friday, when police held her at gunpoint before bringing her to the ground with a jolt from the electrified prongs of a stun gun.
Relatives said Al-Bishara doesn't speak English and was merely out cutting dandelions with a kitchen knife near her home in Chatsworth, about 85 miles (136 kilometers) north of Atlanta.
"An 87-year-old woman with a knife still has the ability to hurt an officer," Chatsworth Police Chief Josh Etheridge told the Daily Citizen-News of Dalton.
"There was no anger, there was no malice in this," Etheridge said. "In my opinion, it was the lowest use of force we could have used to simply stop that threat at the time."…
MORE
.
—————————————————————————————
.
Coast Guard Cutter Unloaded More Than 12,500 Pounds Of Cocaine This Month – Washington Free Beacon
.

.
A drug lord somewhere is going to be really, really mad. The Coast Guard Cutter Hamilton reported back to port in Port Everglades, Florida, on August 1 with its haul of over 12,500 pounds of cocaine, along with some marijuana and eight suspected smugglers.
The ship's 67-day patrol had them, the USCGC Alert and the USCGC Venturous stop five vessels suspected of smuggling drugs off the coast of Mexico, Central and South America.
The Hamilton is one of the new Legend-class cutters, also known as the "National Security Class." Hamilton Executive Officer Commander Eric Helgen praised the Hamilton's crew and said that seeing the offload of the drugs was a reward for them:..
MORE
.
—————————————————————————————
.
Judicial Watch Uncovers Five More Clinton Emails Containing Classified Material On Her Unsecure, Non-'State.Gov' Email System – Judicial Watch
Judicial Watch today released two batches, 184 pages and 45 pages, of newly uncovered emails of former Secretary of State Hillary Clinton from the U.S. Department of State sent and received over her unsecure, non-"state.gov" email system. Five emails contain classified information.
Judicial Watch obtained the documents in response to a FOIA lawsuit filed on May 6, 2015, after the State Department failed to respond to a March 4, 2015 FOIA request (Judicial Watch v. U.S. Department of State (No. 1:15-cv-00687)) seeking:
All emails sent or received by former Secretary of State Hillary Rodham Clinton in her official capacity as Secretary of State, as well as all emails by other State Department employees to Secretary Clinton regarding her non-"state.gov" email address.
The documents are part of the accelerated schedule of production ordered by U.S. District Court Judge James E. Boasberg, which requires the State Department to complete processing by September 28, 2018…
MORE
.
—————————————————————————————
.
Investigative Journalist James O'Keefe Announces Launch Of Veritas Leaks – Gateway Pundit
.

.
"I am willing to go to jail to protect our sources' identities" says Project Veritas founder James O'Keefe. Channeling Julian Assange and Wikileaks, O'Keefe has now launched his own whistleblower assistance operation: Veritas Leaks.
Known for his unique brand of undercover video as a means to expose the inner workings and corruption of various leftist organizations and figureheads, O'Keefe hopes to spread this style of unabashed truth telling and encourage those work in the media, deep state operations, and other corrupt entities to come forward and to tell their stories.
The full press release reads:
Project Veritas is scaling up their program geared towards protecting, recruiting, and working with sources, called Veritas Leaks…
MORE
.
—————————————————————————————
.
Bruce Ohr Texts, Emails Reveal Steele's Deep Ties To Obama DOJ, FBI – Sara Carter
A trove of emails and handwritten notes from Department of Justice official Bruce Ohr exposes the continuous contact and communication between the DOJ attorney and anti-Trump dossier author Christopher Steele, according to notes and documents obtained by SaraACarter.com. The emails and notes were written between 2016 and 2017.
The notes and emails also reveal that Ohr was in communication with Glenn Simpson, the founder of the embattled research firm Fusion GPS, which was paid by the Hillary Clinton campaign and DNC to hire Steele.
In one of Ohr's handwritten notes listed as "Law enforcement Sensitive" from May 10, 2017, he writes "Call with Chris," referencing Steele. He notes that Steele is "very concerned about Comey's firing, afraid they will be exposed."
This call occurred months after FBI Director James Comey testified before the House Intelligence Committee and revealed for the first time that the FBI had an open counterintelligence investigation into President Donald Trump's campaign and alleged collusion with Russia…