.
Kansas GOP Gubernatorial Primary: Kobach Leads Colyer By 191 Votes After Johnson County Finishes Counting – Wichita Eagle
Kansas Secretary of State Kris Kobach led Gov. Jeff Colyer by 191 votes in the Republican race for governor Wednesday morning after Johnson County finished counting votes. The razor-thin margin could change in the days ahead as provisional ballots are counted and mail-in ballots continue to arrive. A recount appears possible.
With all precincts reporting at 7:50 a.m., Kobach had 126,257 votes to Colyer's 126,066. In Johnson County, Colyer received 4,361 more votes than Kobach, but it wasn't enough to make up the difference statewide.
The Republican results came after Sen. Laura Kelly easily won the Democratic nomination Tuesday night.
The outcome holds national implications: A Kobach loss would embarrass President Donald Trump, who endorsed his informal adviser the day before polls closed. The results were posted as Republicans gathered in Topeka for a unity breakfast…
MORE
.
—————————————————————————————
.
Republican Troy Balderson Almost Certain Winner Of Ohio Special Election For Congress – Columbus Dispatch
.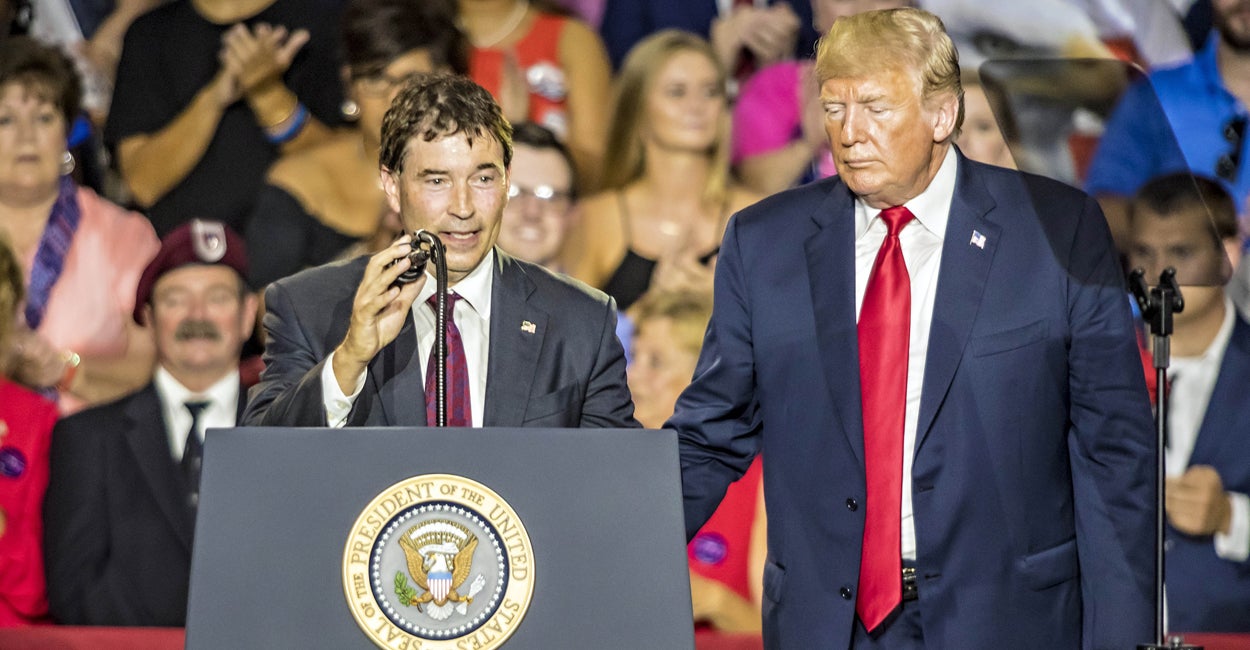 .
Troy Balderson overcame a huge early-voting deficit to narrowly beat Democrat Danny O'Connor in Tuesday's nationally watched 12th Congressional District special election.
However, the results won't become official until possibly as many as 8,483 additional ballots are tabulated in 10 days: those from provisional voters and absentee ballots mailed in from overseas and the military. Once that final total is calculated, Ohio law requires a mandatory recount if the margin is within 0.5 points.
But the Democrat faces a daunting challenge simply because of the math. Balderson currently leads by 1,754 votes. O'Connor needs to win 79 percent of the remaining 8,483 uncounted ballots to make up the deficit…
MORE
.
—————————————————————————————
.
Emails Reveal High School Teachers Schemed To Hide Their Extreme Leftist Bigotry From Parents – The Federalist
Shortly after President Trump's inauguration, a group of public school history teachers in the posh Boston suburb of Newton pledged to reject the "call for objectivity" in the classroom, bully conservative students for their beliefs, and serve as "liberal propagandist[s]" for the cause of social justice.
This informal pact was made in an exchange of emails among history teachers at Newton North High School, part of a very rich but academically mediocre public school district with an annual budget of $200 million, a median home price of almost half a million, and a median household income of more than $120,000.
I obtained the emails under a Massachusetts public records law after one of those teachers arranged, earlier this year, for an anti-Semitic and anti-Israel organization to show Palestinian propaganda films at Newton North.
This stunt earned the Newton Public Schools district a rebuke from the New England branch of the Anti-Defamation League…
MORE
.
—————————————————————————————
.
Missouri Braces For Hawley-McCaskill Clash After Primary Wins – Daily Caller
.

.
Missouri Attorney General Josh Hawley won the state's Republican senate primary Tuesday evening, kicking off a race against Democratic primary winner and incumbent Sen. Claire McCaskill.
Hawley edged out a victory over a field of 11 Republicans, taking 59 percent of the vote. McCaskill defeated six other Democrats to win 84 percent of her party's vote. McCaskill has $6.6 million cash on hand after raising $22.4 million, while Hawley has $2.3 million after raising $5.3 million, according to OpenSecrets.
McCaskill is considered to be one of the senate's most vulnerable Democrats, trying to stay in the favor of a constituency that heavily favored President Donald Trump in the 2016 presidential election cycle…
MORE
.
—————————————————————————————
.
Republican Rossi Advances In Competitive House District In Washington State – Washington Post
Republican Dino Rossi advanced to the general election in Washington state's 8th Congressional District, a competitive open seat in the general election. Under Washington's "top-two" primary system, candidates of all parties compete in the same primary. The top two finishers advance to the general election, regardless of affiliation.
With 64 percent of the vote tallied, the Associated Press projected Rossi, who was running first, would advance. He is a former gubernatorial and Senate candidate who also served in the state legislature.
Republican Rep. David Reichert is retiring. The district, which stretches from the Seattle suburbs east into the Cascade Mountains, is the only one in the state that backed Hillary Clinton for president but also sent a Republican to Congress.
A pair of Democrats were in close competition for the second slot – physician Kim Schrier and lawyer Jason Rittereiser…
MORE
.
—————————————————————————————
.
Schuette, Whitmer Headed To November Showdown For Michigan Governor – Rochester Post-Bulletin
.

.
The Nov. 6 election for Michigan's next governor will be a showdown between Republican Bill Schuette and Democrat Gretchen Whitmer, who were both declared winners by 10 p.m. in Tuesday's primary.
After hard-fought primaries in both parties, candidates from both parties were extending olive branches to their former opponents and calling for unity. That included second-place finishers Brian Calley, the Republican lieutenant governor, and Dr. Abdul El-Sayed, the former head of the Detroit health department.
Turnout appeared heavier than expected, at least in pockets of Oakland County and elsewhere…
MORE
.
—————————————————————————————
.
Illegal Alien Pretends Girl Is His Daughter To Enter U.S., Rapes Her, Homeland Security Says – Daily Wire
U.S. law enforcement officials arrested an illegal alien for multiple felony sex crimes after he allegedly raped a young girl that he falsely claimed was his daughter so he could gain entry into the United States, according to the Department of Homeland Security (DHS).
In a statement provided to The Daily Wire, a DHS official confirmed that illegal alien Ramon Pedro entered the U.S. this April through the Ysleta Port of Entry in Texas where he claimed that a girl who was accompanying him was his daughter. In a statement, DHS wrote:
On July 26, 2018, Ramon Pedro and his alleged daughter were hospitalized at the Fresno Community Regional Hospital for Tuberculosis (TB) screening. At this time, medical staff discovered that Pedro's alleged daughter was being sexually assaulted and the local police were notified.
Then it was determined that Pedro and the daughter are not related at all. In fact, the victim's mother told her daughter to accompany Pedro to the United States and he would secure her employment…
MORE
.
—————————————————————————————
.
Speech Nazis At Facebook Block GOP Candidate's Anti-Communist Campaign Ad – Washington Times
.

.
There's nothing profane, obscene or derogatory in the biographical campaign ad run by GOP House candidate Elizabeth Heng, but Facebook blocked it anyway over scenes of the Cambodian genocide, which her parents survived. That was Friday, and a Heng spokeswoman said Monday that Facebook had yet to lift the ban, despite the rising tide of indignation on the right.
Ms. Heng attributed Facebook's decision to revoke the ad, which was posted May 30, on anti-GOP bias, saying, "We've seen it over and over again with Republican candidates and organizations."
House Majority Leader Kevin McCarthy weighed in Monday by calling on the social media giant to #StopTheBias…
MORE
.
—————————————————————————————
.
Amish Man Starts 'Uber' Service With His Horse And Buggy – Circa
Anyone who has ever taken an Uber knows it's convenient. Given its popularity, One man in St. Joseph County, Michigan, has found a way to make ridesharing more scenic. Timothy Hochstedler calls it Amish Uber. You have to flag him down without a cellphone to get a ride.
Inside his horse and buggy, people share a ride and Hochstedler gets to share some stories.
"Uber is a cool thing, every single year something new comes in and Uber is hot right now, so we have the Amish Uber. We can deliver people to their front door steps," Hochstedler said. So far, people are loving it.
"First time Ubering and we're riding in a buggy," said Steve Phelps, an Amish Uber rider.
Bruce Jordan and his grandkids took a ride after traveling from Grand Rapids, Michigan. "It was fascinating. It's not an activity you typically associate with the Amish," Jordan said…
MORE
.
—————————————————————————————
.
Trump Picks Ronald Vitiello, Lifelong Border Patrol Agent, To Head ICE – Washington Examiner
.

.
President Trump has nominated Ronald Vitiello, a lifelong Border Patrol agent, to be assistant secretary for U.S. Immigration and Customs Enforcement, the White House announced Monday evening.
The formal announcement comes more than a month after Thomas Homan retired from his post as deputy director after holding the position since January 2017. Trump had nominated Homan as director last November, but the Senate did not move on Trump's pick before he retired in late June.
"ICE's mission is critical to protecting national security and public safety, and the men and women of this agency continue to carry out that mission with courage, dedication, and integrity – even in the face of unfair attacks and threats…
MORE
.
—————————————————————————————
.
Moms Arrested After 11 Children Found In 'Filthy' New Mexico Compound With Armed Muslim 'Extremists', Cops Say – Fox News
The three mothers of the 11 malnourished children found living in a filthy New Mexico compound were arrested and charged Sunday along with two men described as armed Muslim "extremists" after authorities raided the property in search of a 4-year-old boy.
Jany Leveille, 35; Hujrah Wahhaj, 38, and Subhannah Wahha, 35, were arrested and charged with neglect and child abuse of the children. The three women, who were found at the compound in Amalia, initially refused to answer any questions.
Siraj Wahhaj, 39, and Lucas Morten also face child abuse charges.
Authorities raided the compound Friday as part of their search for 4-year-old Abdul-Ghani Wahhaj, who vanished last December. Abdul-Ghani's mother reported her son missing after Wahhaj took the boy, who turned 4 on Monday, to the park in Clayton County, Ga., and didn't return, The Albuquerque Journal reported. She added the boy suffers from a medical condition…
MORE
.
—————————————————————————————
.
Largest Wildfire In California History Still Growing – Washington Times
.

.
Wildfires tearing through trees and brush, rampaging up hillsides and incinerating neighborhoods: The place-names change but the devastation is showing signs of becoming the new normal in California.
On Monday, twin fires being treated as one incident north of San Francisco became the largest wildfire in state history, destroying 443 square miles (1,148 square kilometers) – nearly the size of the city of Los Angeles.
The Mendocino Complex was still growing as it broke the record set last December. The Thomas Fire killed two people, burned 440 square miles, and destroyed more than 1,000 buildings in Southern California before being fully contained Jan. 12…
MORE
.
—————————————————————————————
.
YouTube Gestapo Bans Alex Jones Hours After Apple And Facebook Turn Hitlerian – Zero Hedge
Hours after Alex Jones and Infowars were banned from iTunes and Facebook, The Alex Jones Channel on YouTube which had 2.4 million followers was terminated on Monday "for violating YouTube's Community Guidelines," along with the Ron Gibson channel which archived Jones' daily shows.
Earlier Monday we reported that Apple had completely removed five of Infowars' six podcasts from its iTunes and Podcast apps under their hate speech guidelines, reports BuzzFeed News – including the daily Alex Jones podcast and the show "War Room" – in "one of the largest enforcement actions intended to curb conspiratorial news content by a technology company to date."
Meanwhile according to Bloomberg, Facebook removed the Alex Jones Channel Page, the Alex Jones Page, the Infowars Page and the Infowars Nightly News Page, which they said "have been unpublished for repeated violations of community standards and accumulating too many strikes."…
MORE
.
—————————————————————————————
.
Trump Reimposes Harsh Iran Sanctions Like A Real President – New York Post
.

.
The Trump administration on Monday reimposed harsh sanctions against Iran that had been lifted under the Obama-era nuclear deal that President Trump yanked, calling it the "worst deal ever negotiated."
"To this day, Iran threatens the United States and our allies, undermines the international financial system, and supports terrorism and militant proxies around the world. By exiting the [nuke deal], the United States is able to protect its national security by applying maximum economic pressure on the Iranian regime," President Trump said in a statement.
"As we continue applying maximum economic pressure on the Iranian regime, I remain open to reaching a more comprehensive deal that addresses the full range of the regime's malign activities…
MORE
.
—————————————————————————————
.
Neo-Nazis At Facebook, Apple Purge InfoWars For 'Hate Speech' – Breitbart
The Masters of the Universe at Facebook and Apple have censored InfoWars pages and podcasts on their platforms, both claiming Alex Jones and company engage in "hate speech."
Following the recent suspension of Alex Jones' Facebook page and the removal of InfoWars podcasts from Spotify, Facebook has permanently removed multiple InfoWars pages from its site while Apple has taken steps to remove InfoWars podcasts from its podcast directory.
Facebook has removed the following InfoWars pages from their platform: the Alex Jones Channel Page, the Alex Jones Page, the Infowars Page and the Infowars Nightly News Page. A blog post related to Facebook Community Standards discusses the decision to remove InfoWars related pages stating:
So what happened with InfoWars? They were up on Friday and now they are down?…
MORE
.
—————————————————————————————
.
Twinsburg, Ohio: Identical Twin Sisters Marry Identical Twin Brothers In Ceremony Presided Over By Identical Twin Ministers – Daily Mail
.

.
From the makeup and hair, to the veils and gowns, identical twin sisters Brittany and Briana Deane made sure everything looked exactly the same on their wedding day. Including the men waiting for them at the altar.
Brittany and Briana, 32, both said 'I do' to identical twin brothers Josh and Jeremy Slayers, 34, at the Twins Days Festival in Twinsburg, Ohio on Saturday. The couples tied the knot side-by-side and were even married by identical twin ministers during the ceremony, which was themed 'Twice Upon a Time'.
'It's really been a fairytale come true,' Briana told People. 'Marrying twins is something that's very important to us.'…
MORE
.
—————————————————————————————
.
Democrat Insanity Update: New York Bill Mandates Three Months Paid Bereavement Leave – Hot Air
We've seen all sorts of demands from the government mandating that private sector employers provide this or that benefit as part of employees' compensation packages. One of the more famous ones of late has been the paid family leave issue.
While still under debate, you can find people on both sides of the aisle at least willing to consider that one, if not enthusiastically support it. But in New York, there's a new measure awaiting approval which would really take paid leave to a new level.
If passed, employers in the Empire State would be required to offer three months (!) of paid leave for bereavement after the death of a family member. And it applies to a significant range of family members, too.
CBS New York – Lawmakers want every worker in New York to get three months paid bereavement leave to mourn the loss of a loved one. But many business owners say it could be crippling. Will Gov. Andrew Cuomo sign it into law?…
MORE
.
—————————————————————————————
.
Weekend Shooting Spree Leaves Six Dead, Over 50 Injured In Democrat-Controlled Chicago – Daily Caller
.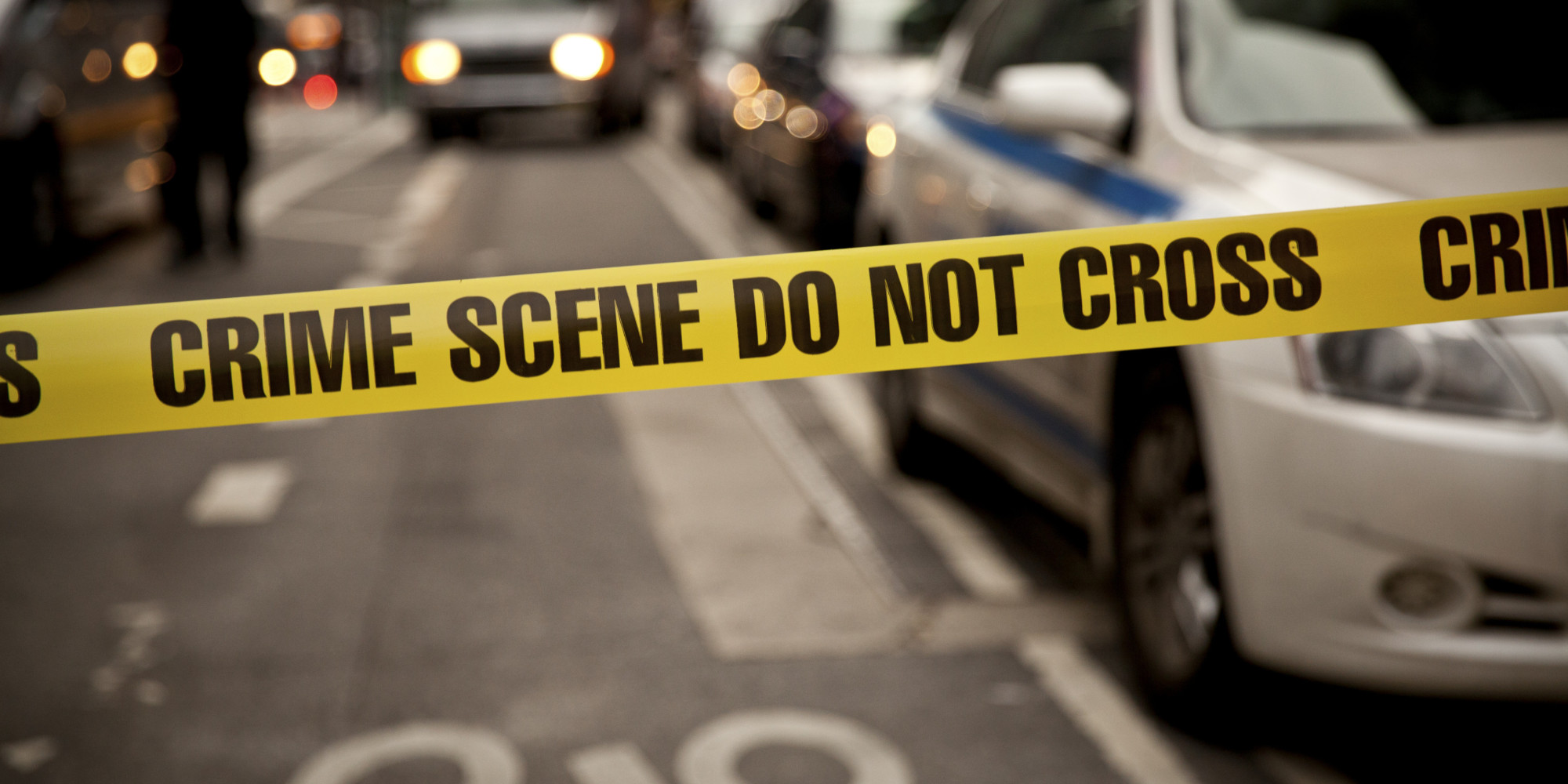 .
A weekend shooting spree left six dead and over 50 people injured in Chicago, which has left the city in a state of havoc. Sixteen of those shot were said to be teenagers, according to the Chicago Tribune.
Fifty-seven people have been shot since Friday at 5 p.m., according to ABC 7 in Chicago.
One incident injured a 38-year-old man around 11 a.m. Saturday, who suffered wounds in his lower body, according to the police, the Tribune reported. Two more were shot nearly an hour later with a man in his 50s ended up dead in the hospital;.
Between 1:30- 5:30 p.m., three men in their 20s were shot separately around the city. Over a dozen were shot early Sunday morning…
MORE
.
—————————————————————————————
.
Twitter Suspends Candace Owens' Account For Mimicking Sarah Jeong's Racism – Breitbart
Twitter slapped Turning Point USA Communications Director Candace Owens with a temporary suspension after she highlighted racist posts made by Sarah Jeong, the recent New York Times hire whose long history of bigoted tweets about white people has placed the newspaper at the center of a public outcry.
The beleaguered platform then reversed the ban, calling it an "error" in an email to Owens.
Owens' tweets mimicked the wording of Jeong's, with one important difference: Owens substituted the words "Jewish people" for "white people," in an attempt to show that some forms of racism are considered more acceptable than others.
Donald Trump Jr. made a similar point in an exclusive interview with Breitbart News this weekend, when he said "people would be losing their minds" if Jeong had made her bigoted comments about black people or Hispanics. Twitter, already under fire from Republicans over political bias, now appears to have proven her point…
MORE
.
—————————————————————————————
.
Armed Bystander Takes Down Gunman At Titusville, Florida Back-To-School Event – WFTV
.

.
An armed bystander shot a man who open-fired on a back to school event at a Titusville park following a fistfight, police said.
The shooting occurred at Isaac Campbell Park on South Street shortly after 5:20 p.m. when the shooter, whom police have not identified, returned to the park after a fistfight and began firing.
A bystander licensed to a carry a firearm then shot the shooter, who was flown to a nearby hospital with life-threatening injuries, police said.
The bystander who shot the suspect waited for officers and has been fully cooperative with the investigation, police said…
MORE
.
—————————————————————————————
.
33 Reported Dead In Congo Ebola Outbreak – KMGH
The Ebola virus outbreak in the Democratic Republic of Congo has killed 33 people, the World Health Organization said Sunday. An additional 43 suspected cases of Ebola were reported, including 13 confirmed by lab testing, according to WHO.
The outbreak is spreading through five health zones in North Kivu province and one health zone in Ituri province, which poses geographic and political challenges, the WHO said. North Kivu borders Rwanda and Uganda and trade activity fuels heavy movement across the borders.
North Kivu also hosts over 1 million displaced people and fighting between government forces and armed militant groups makes containing the highly infectious virus a challenge.
"We're responding to an outbreak of this high-threat pathogen, with one of the highest mortality rates of any known disease, but in the context of a war zone," Peter Salama, Head of Emergencies at WHO said…