.
Venezuelan President Maduro Survives Drone Assassination Attempt – Daily Mail
.

.
Drones armed with explosives detonated near Venezuelan President Nicolas Maduro Saturday in an apparent assassination attempt that took place while he was delivering a speech to hundreds of soldiers being broadcast live on television, officials said.
Caught by surprise mid-speech, Maduro and his wife, Cilia Flores, looked up at the sky and winced after hearing the sound of an explosion pierce the air.
"This was an attempt to kill me," he said later in an impassioned retelling of the events. "Today they attempted to assassinate me."
Information Minister Jorge Rodriguez said the incident took place shortly after 5:30 p.m. as Maduro was celebrating the National Guard's 81st anniversary…
MORE
.
—————————————————————————————
.
12 Times Christopher Steele Fed Trump-Russia Allegations To FBI After The Election – Byron York
Congressional investigators know that Christopher Steele, the former British spy who compiled the Trump dossier on behalf of the Clinton campaign, kept supplying allegations to the FBI after the 2016 election – and even after he was terminated as a source by the bureau for giving confidential information to the media.
Because he had broken his agreement with the FBI, bureau procedure did not allow agents to keep using Steele as a source.
But they did so anyway – by devising a system in which Steele spoke regularly with Bruce Ohr, a top Obama Justice Department official whose wife worked for Fusion GPS, which hired Steele to search for dirt on Donald Trump in Russia. Ohr then passed on Steele's information to the FBI.
In a highly unusual arrangement, Ohr, who was the fourth-highest ranking official in the Justice Department, acted as an intermediary for a terminated source for the FBI's Trump-Russia probe…
MORE
.
—————————————————————————————
.
Irony Alert: EPA Finds Ethanol Is Environmentally Damaging – Hot Air
.

.
Amid growing demands from the corn lobby that the government mandate even more ethanol be blended into the nation's gasoline supplies, new finding call such proposals into question.
One of the chief claims of the corn lobby is that ethanol is a more "green" type of energy because it's renewable. From there, the argument is extended to claim that it's better for the environment all the way around.
But the conclusions of a study underlying the latest EPA report on the environmental impact of ethanol (seven years in the making, dating back well into the Obama administration) concludes that the opposite is true…
MORE
.
—————————————————————————————
.
Denmark Fines First Woman $156 For Violating 'Burqa Ban' – USA Today
Danish police have fined a woman for wearing a niqab in a shopping complex, local media reported. It's the first such fine to be issued for violating the country's contentious law banning full-face Islamic veils in public places, which came into effect on Wednesday.
In accordance with the law, the 28-year-old was asked by police to either remove her veil or leave the public space. She chose the latter. She was also informed she would receive a fine of 1,000 kroner, about $156, in the mail.
Police were called to a shopping center in Horsholm, north of Copenhagen, where the woman had become involved in an altercation with another woman, police duty officer David Borchersen told the Ritzau news agency.
"During the fight her niqab came off, but by the time we arrived she had put it back on again," Borchersen said. Police are going through surveillance video to determine if the other woman deliberately ripped off the niqab…
MORE
.
—————————————————————————————
.
Multiple Left-Wing Terrorists Arrested For Threatening Republican Reps. Scalise And Smith – The Federalist
.

.
Just days after a Politico reporter attacked supporters of President Donald Trump as "garbage people," law enforcement authorities have arrested several people for making violent threats against Republican congressmen.
One of the lawmakers threatened is Rep. Steve Scalise (R-La.), who was nearly murdered last year after a deranged left-wing activist shot up a park full of Republican politicians before being killed by police.
Carlos Bayon, of Grand Island, New York, was arrested Thursday for allegedly leaving threatening voicemails on office phone lines belonging to Scalise and the Washington state office of another congressman, according to WKWB…
MORE
.
—————————————————————————————
.
Man Collapses After McDonald's Allegedly Spikes His Diet Coke With Heroin Substitute – Western Journal
A father in Utah is demanding justice after he said a soda from a local McDonald's caused him to collapse in his home about two years ago.
According to CBS News, Trevor Walker described a terrifying experience upon taking a sip of a Diet Coke after a trip to the fast-food restaurant with his three young sons. He later found out a powerful prescription painkiller had been added to his cup.
"I started to feel unusual, I started to sense a lapse in time," he said.
The increasingly frantic man initially believed he was having a panic attack and texted his wife in an attempt to get some help.
"I am having sensations in my arms and everything is moving slowly," he wrote in one message at the time. "I'm feeling scared. I don't know what to do. I'm so scared I'm trying to be calm. I need you."…
MORE
.
—————————————————————————————
.
Reports: Dianne Feinstein's Longtime Driver Was A Chinese Spy – Breitbart
.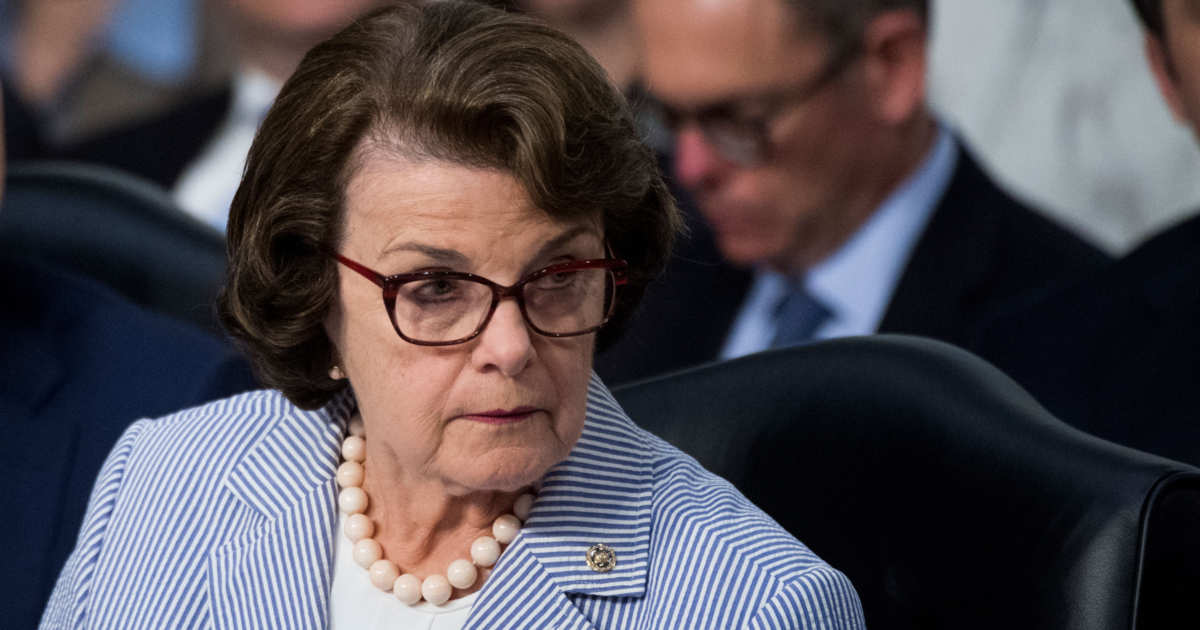 .
An alleged Chinese spy reportedly infiltrated Sen. Dianne Feinstein's (D-CA) office by posing as her driver for 20 years, according to multiple reports.
Reports from Politico and the San Francisco Chronicle revealed the alleged Chinese government mole posed as a staffer in Feinstein's San Francisco office – serving as the California Democrat's driver, Asian-American community liaison, and stand-in for the senator at Chinese consulate events.
Politico reported that the staffer allegedly delivered non-top-secret political intelligence to Chinese consulate officials in San Francisco. Five years ago, the FBI told Feinstein – who served as chairwoman of the Senate Intelligence Committee – that her staffer was a spy…
MORE
.
—————————————————————————————
.
Brazil's Elite Fleeing Bloodshed And Chaos – Zero Hedge
Amid the economic, political, and social collapse, Brazil has been described by many as being in the midst of a "zombie apocalypse" as years of corruption and violence spectacularly implodes all at once.
Horrified by the out of control violence and pessimistic about the nation's political and economic outlook, thousands of wealthy Brazilians are now fleeing the country.
Thiago Lacerda, a high-profile actor, is one of the thousands of celebrities, bankers, lawyers and affluent Brazilians considering emigration before the next round of turmoil.
"I'm totally freaked out by what's been happening, especially here in Rio [Rio de Janeiro]," Mr. Lacerda told The Wall Street Journal.
The 40-year-old actor said he has considered moving his family to Europe for the safety of his three children. "In several years, they're going to want to go out, to start dating, without worrying about getting shot."…
MORE
.
—————————————————————————————
.
Johnny Manziel's First CFL Start Did Not Go Well – Deadspin
.

.
Johnny Manziel started for the Montreal Alouettes Friday night, against his former team, the Hamilton Tiger-Cats. This was always going to be a tough assignment – Manziel was traded to Montreal just 14 days ago, and had only practiced with his Alouettes teammates four times before taking the field as their starting quarterback.
The Alouettes are bad, a one-win team with the worst point differential in the CFL. And Manziel very much didn't make them any better.
The first half was an absolute nightmare: Manziel threw an interception directly into the chest of a dropping linebacker with his very first pass, on Montreal's second offensive play; his second pick came on a tipped pass; his third came on a bad overthrow; and his fourth interception of the first half came on a bad underthrow…
MORE
.
—————————————————————————————
.
Winning: Manufacturing Jobs Up 400,000 Under Trump; Over 37,000 In July – CNS
Manufacturing jobs in the United States increased by 37,000 in July and have now increased by 400,000 since Donald Trump became president, according to data released today by the Bureau of Labor Statistics.
"Manufacturing added 37,000 jobs in July, with most of the gain in the durable goods component," said the BLS employment report. "Employment rose in transportation equipment (+13,000), machinery (+6,000), and electronic instruments (+2,000)."
"Over the past 12 months, manufacturing has added 327,000 jobs," said the report.
In December 2016, the last month before President Trump was inaugurated, there were 12,351,000 people employed in manufacturing in the United States. In July, there were 12,751,000 – an increase of 400,000.
In June, there were 12,714,000 people employed in manufacturing in the United States. That increased by 37,000 to the 12,751,000 employed in manufacturing in July…
MORE
.
—————————————————————————————
.
Poll: Black Support For Trump Nearly Doubles Since Last Year – Daily Wire
.

.
Rasmussen's daily Presidential Tracking Poll for Friday showed a significant spike in support from the black community, nearly doubling President Trump's support among that demographic from this time last year. Trump hit a 29% approval rating among blacks, up from just 15% in August of 2017.
Just this week, the president was praised by some black leaders for his initiatives regarding prison reform and his "pro-black" policies. Black unemployment has dropped considerably under Trump, hitting a record low of 5.9% in May.
"This is probably the most pro-active administration regarding urban America and the faith-based community in my lifetime," said Pastor Darrell Scott, an early supporter of Trump's…
MORE
.
—————————————————————————————
.
Mad Maxine Waters Hit With FEC Complaint After Daughter Rakes In $750,000 From Campaign Funds – Zero Hedge
California Democratic Rep. Maxine Waters, 79, has been slapped with an FEC complaint after funneling $750,000 in campaign funds to her daughter since 2004 to manage a mailer program, as extensively detailed by the Free Beacon's Joe Schoffstall.
The scheme managed by Karen Waters has raked in hundreds of thousands of dollars from California politicians who pay to be included in her "slate mailers" – sample ballots mailed out to around 200,000 Los Angeles voters which promote who Waters endorses.
Since 2004, the campaign in turn reportedly has paid $750,000 to the congresswoman's daughter, Karen Waters, or her public relations firm Progressive Connections for help producing them.
A government watchdog in July filed the first of two complaints with the Federal Election Commission asking for a full audit of the Citizens for Waters campaign. – Fox News
Waters, the California Democratic State Central Committee and Sen. Kamala Harris are all named in the first complaint…
MORE
.
—————————————————————————————
.
Businessman Bill Lee Wins GOP Gubernatorial Primary In Tennessee – The Tennessean
.

.
In arguably the biggest Cinderella story in Tennessee Republican politics in decades, Williamson County businessman Bill Lee on Thursday secured the GOP nomination for governor.
Lee bested a formidable field of opponents that included U.S. Rep. Diane Black, Knoxville entrepreneur Randy Boyd and House Speaker Beth Harwell.
"Today is a victory for Tennesseans who want an outsider, for people who want Tennessee not only to be an even better place to live for six-and-a-half million people, but for Tennessee to lead the nation," Lee said. "Tonight, we celebrate, but tomorrow we get back to work." …
MORE
.
—————————————————————————————
.
After Armed Homeowner Defends Family From Home Invader, Cops Show Up And Kill Him – Washington Standard
When an armed intruder broke into a family's home early Monday morning, and reportedly began harming a juvenile inside, the homeowner did what he was supposed to do. He armed himself, called 911, and defended his home – and he was successful.
However, after he'd successfully fended off the home invader – by killing him – police then showed up and killed the innocent homeowner.
According to police, they received a call from the homeowner notifying them that a man had broken into the home.
"Officers arrived to a very chaotic and violent scene," Aurora Police Chief Nick Metz wrote in a news release issued Monday afternoon.
Police say they heard gunshots inside the home and when they ran inside, they found an armed man. The armed man was the homeowner and they killed him. There were no reports from officers claiming that the homeowner opened fire or even raised the gun toward officers…
MORE
.
—————————————————————————————
.
Tommy Robinson Shares Horrific Details After Being Arrested For Unpopular Opinions In England – Daily Caller
.

.
Tucker Carlson had recently freed British activist Tommy Robinson on his show on Thursday night to discuss his arrest and subsequent imprisonment.
"All I'd done was read a BBC news article, a BBC news article that is still online now for millions of people to see. And I was taken and everyone would've watched the video, they said for a breach of the peace. They transported me to a police custody and then my solicitor contacted the police custody. Then they emailed my solicitor, my solicitor has this email, saying I was being released. Then they took me in a van back to the court through the back door and put me up before a judge," Tommy Robinson said.
"At no point was I even asked whether I was guilty or not guilty…
MORE
.
—————————————————————————————
.
Johnny Football Update: Manziel To Make His First Start In Three Years For CFL's Montreal Alouettes – The Guardian
The Johnny Manziel show is back on. The former Heisman Trophy-winning quarterback, who washed out of the NFL more than two years ago after a tumultuous stint with the Cleveland Browns, will make his first start for the CFL's Montreal Alouettes against the Hamilton Tiger-Cats on Friday night, the team announced on Tuesday.
It will mark his first start in a professional game since 27 December 2015, when he completed 13 of 32 passes for 136 yards, no touchdowns and one interception for the Browns in a 17-13 defeat at the Kansas City Chiefs.
Manziel has been a backup for the first six games of his CFL career. The Alouettes have gone through quarterbacks Drew Willy, Matt Shiltz, Jeff Mathews and Vernon Adams Jr so far this season.
The 25-year-old told the Montreal Gazette last week that he is approaching his second chance at pro football with measured anticipation…
MORE
.
—————————————————————————————
.
Apple Becomes World's First Trillion Dollar Company – Circa
.

.
Apple has become the world's first publicly traded company to be valued at $1 trillion. The milestone marks the financial fruit of stylish technology that has redefined society since two mavericks named Steve started the company 42 years ago.
The peak reached Thursday seemed unimaginable in 1997 when Apple teetered on the edge of bankruptcy, with its stock trading for less than $1. To survive, Apple brought back its once-exiled co-founder, Steve Jobs, as interim CEO and turned to its archrival Microsoft for a $150 million cash infusion to help pay its bills.
Jobs eventually introduced such popular products as the iPod and iPhone that have driven Apple's rise…
MORE
.
—————————————————————————————
.
New York Times Hires Racist Slimeball As Editor – Zero Hedge
The New York Times has hired a bigot, whose tweets from just 48 months ago would have gotten Roseanne Barr excommunicated from the planet were the race simply changed.
On Wednesday the paper announced the addition of Sarah Jeong to their editorial board as the "newest in a fab group of recent additions." As the Daily Caller's Amber Athey notes, Jeong previously wrote for the Verge and authored a book about online harassment and free speech titled "The Internet of Garbage."
One of Jeong's tweets from 2016 reads: "Dumbass fucking white people marking up the internet with their opinions like dogs pissing on fire hydrants." Another reads "oh man it's kind of sick how much joy I get out of being cruel to old white men"
And while words don't hurt anyone, so who cares – the left has established that anyone's tweets can qualify them for a witch hunt, which is why director James Gunn is no longer employed by Disney after several very pedocentric tweets were unearthed…
MORE
.
—————————————————————————————
.
Trump Moves To Weaken Obama Auto Emissions Rules – Washington Examiner
.

.
The Trump administration moved Thursday to replace strict Obama-era fuel efficiency standards for vehicles with weaker ones, claiming that less stringent mandates would make cars more affordable and safer.
The Environmental Protection Agency, with the National Highway Traffic Safety Administration, said that the preferred outcome of the administration's proposed plan would freeze fuel-efficiency and greenhouse gas emissions targets at 2020 levels through 2026, instead of raising them each year as previously required.
This approach could prevent 1,000 fatalities from crashes annually, and save Americans roughly $2,000 on every new vehicle purchased, the administration claims…
MORE
.
—————————————————————————————
.
Man Quits Teaching Job To Earn $100,000 As Personal Grocery Shopper – Circa
It sounds too good to be true – but the story of a teacher quitting his job to make $100,000 as a personal shopper is gaining a lot of attention.
Former teacher Ed Hennessey said he's now making $100,000 working for the company "Shipt." That's a far cry from the $50,000 he made teaching high school students in Florida, Hennessey said.
Hennessey built up a fan base and started making more and more money. So, in 2017, he took a sabbatical then decided to became a personal shopper full time.
The 20-year teacher said he struggled to make ends meet, so he started working part time as a personal shopper in 2015.
Hennessey built up a fan base and started making more and more money. So, in 2017, he took a sabbatical then decided to became a personal shopper full time…
MORE
.
—————————————————————————————
.
Tesla Posts Record $717 Million Net Loss In Second Quarter – The Hill
.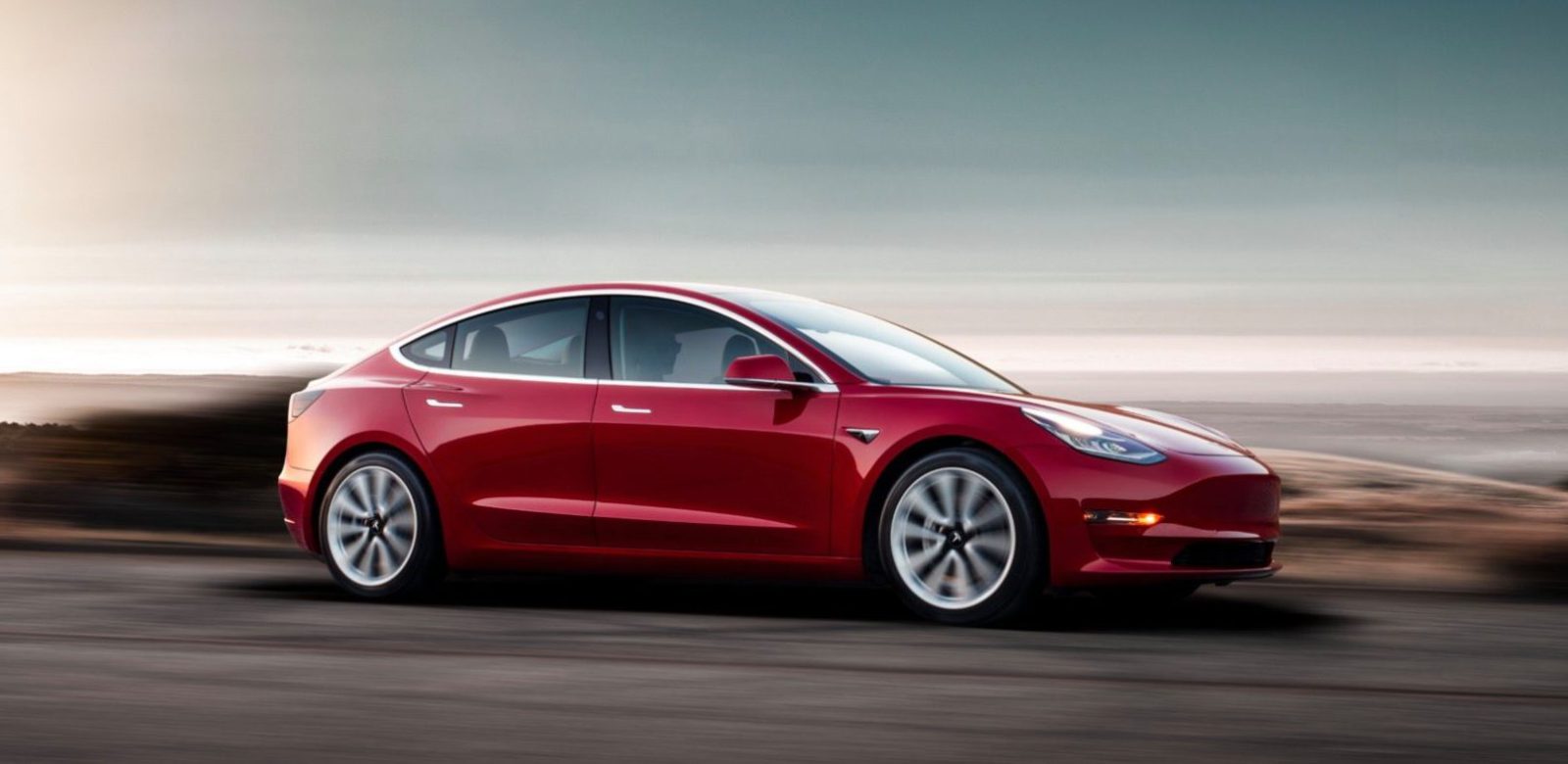 .
Electric car manufacturer Tesla posted its biggest loss in company history in the second quarter, booking a net loss of $717.5 million, according to multiple media reports.
The company said it finished the second quarter with $2.78 billion in cash, and vowed to turn profits in the third and fourth quarter of 2018 – a promise previously made by CEO Elon Musk. Shares rose 5 percent in after hours trading at that promise, according to Reuters.
The company said that it had met its stated goal of manufacturing 5,000 Model 3s in a week multiple times in July, adding that it hoped to stick to its stated target of making 6,000 per week by the end of August…