.
Obama In Kenya: "Three Years Ago, I Visited Kenya As The First Sitting American President To Come From Kenya" – American Mirror
.

.
Barack Obama slipped during a recent trip to Kenya and said he was the "first American president" to come from the country. Recalling a visit to the country when he was president, Obama said, "Three years ago, I visited Kenya as the first sitting American president to come from Kenya."
In 2017, Obama's half-brother,Malik Obama, tweeted image of what appears to be Barack's birth certificate. Except it's not from Hawaii, but rather Kenya.
The document is from the "Coast Province General Hospital" in Mombasa, British Protectorate of Kenya, and is for Barack Hussein Obama II, who was born on the "4th day of August, 1961."…
MORE
.
—————————————————————————————
.
Federal Judge Slams New York AG For Prosecuting Anti-Abortion Activists – Law & Crime
Brooklyn-based anti-abortion protestors just notched a significant victory against the State of New York.
On Friday night, U.S. District Judge Carol Bagley Amon denied the New York State Attorney General's request for a preliminary injunction against a group of ten anti-abortion activists and members of Brooklyn's Church at the Rock.
Since 2012, various activists from the church have congregated outside the Choices Women's Medical Center located in nearby Jamaica, Queens. There, on some Saturday mornings, those activists have clashed with volunteer clinic escorts.
The court order describes the situation like this:
Starting before Choices opens at 7:00 a.m., the anti-abortion protestors set up along the sidewalk leading to the Clinic entrance and proceed to engage in a variety of activities. Some hold large signs that purport to show images of aborted fetuses…
MORE
.
—————————————————————————————
.
NRA Sues Seattle Over New 'Political Statement' Gun Law – Western Journal
.

.
The National Rifle Association, Second Amendment Foundation and two Seattle residents are suing the city over its new gun-safety law. The lawsuit filed Friday in King County Superior Court says that the safe storage requirement violates Washington state law, which prevents cities from regulating guns, the Seattle Times reported.
"Seattle simply can't break the law to adopt an ordinance as a political statement," Bellevue, Washington-based Second Amendment Foundation founder Alan Gottlieb said in a statement.
Earlier this month, the Seattle City Council unanimously passed the legislation proposed by Mayor Jenny Durkan to require gun owners to lock up their firearms…
MORE
.
—————————————————————————————
.
Police Arrest Antifa Member With Cache Of Bomb-Making Materials, Guns, Manifesto – Breitbart
Police in South Dakota arrested a self-proclaimed member of the violent leftist group Antifa who had a "concerning" cache of firearms, bomb-making materials, and an Antifa manifesto in his possession.
Police in Sioux Falls, South Dakota, originally arrested Mark Christopher Einerwold, 43, on July 17 on charges of burglary, but upon serving a warrant at his home, officers discovered "concerning" evidence that he may have been planning something bigger, KELO reported.
In his Blaine Avenue home, investigators discovered bomb-making materials along with illegal firearms and accessories. The materials included ammonium nitrate and aluminum powder, a sawed-off shotgun, and a homemade rifle silencer, police said…
MORE
.
—————————————————————————————
.
Newly Released Documents Contradict Peter Strzok's Sworn Testimony That He Had Nothing To Do With Carter Page FISA Warrant – Gateway Pundit
.

.
On Saturday, Judicial Watch President Tom Fitton announced documents related to the FISA warrants on Trump's former campaign advisor, Carter Page were released by the FBI – and arrived at JW headquarters.
Obama's Deep State FBI and DOJ obtained a FISA warrant on Carter Page in October of 2016 and three subsequent renewals in order to spy on Trump's campaign and transition team. Comey, Rosenstein, McCabe and Sally Yates all signed the FISA applications even though Hillary's fraudulent Russia dossier was used as a pretext to obtain the warrants.
Fitton said Saturday evening Judicial Watch received the requested documents and even though they are heavily redacted, they confirm the FBI and DOJ misled the courts…
MORE
.
—————————————————————————————
.
Bernie And The Bolsheviks – Matthew Vadum
While the media-driven leftist hysteria about President Trump's non-existent electoral collusion with Russia continues to build, the Left continues to ignore the longstanding collaboration of its biggest star with the Communists who used to rule Russia.
That star, of course, is 76-year-old Bernie Sanders, the so-called democratic socialist U.S. senator from Vermont whom the Hillary Clinton-controlled Democratic National Committee quite literally robbed of the Democrats' 2016 presidential nomination.
The Trump-Russia electoral collusion conspiracy theory and the phony Russian "piss-gate" dossier compiled on the orders of the Clinton campaign, have always seemed farfetched. Similarly, the claim that "Russia 'hacked' the American election – to the extent that it changed the outcome – never made any sense," Michael Walsh has observed.
This "fever dream" was "cooked up by Sore Loser Hillary and her malignant consigliere, John Podesta…
MORE
.
—————————————————————————————
.
Ecuador Will Imminently Withdraw Asylum For Julian Assange And Hand Him Over To The UK – The Intercept
.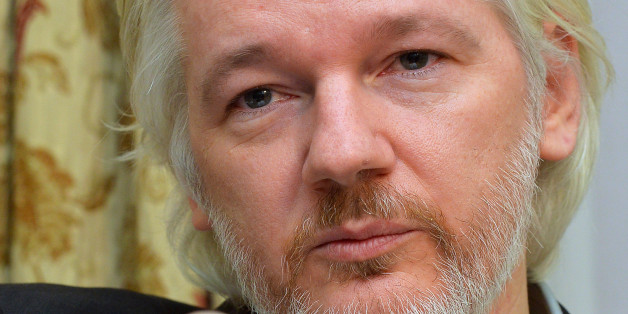 .
Ecuador's President Lenin Moreno traveled to London on Friday for the ostensible purpose of speaking at the 2018 Global Disabilities Summit.
The concealed, actual purpose of the President's trip is to meet with British officials to finalize an agreement under which Ecuador will withdraw its asylum protection of Julian Assange, in place since 2012, eject him from the Ecuadorian Embassy in London, and then hand over the WikiLeaks founder to British authorities.
Moreno's itinerary also notably includes a trip to Madrid, where he will meet with Spanish officials still seething over Assange's denunciation of human rights abuses perpetrated by Spain's central government against protesters marching for Catalonia independence…
MORE
.
—————————————————————————————
.
Leftist Trudeau Government Admits It Has "Lost Track" Of 50,000 Islamic Refugees – Your News Wire
Justin Trudeau's Canadian government have "lost track" of at least 50,000 Islamic refugees and are desperate to cover up the consequences of allowing unchecked immigration into Canada, according to an immigration expert.
Douglas Murray, author of "The Strange Death of Europe", says Canadian Prime Minister Justin Trudeau is very good at "virtue signaling" and PR stunts, but has failed to keep track of the tens of thousands of Syrian refugees that he has brought into the country.
Speaking to "Fox & Friends" on Friday, Douglas Murray said that the Trudeau government is stonewalling reporters who are asking for a status update on the Syrian refugees, who starting entering Canada shortly after Trudeau became prime minister and he infamously used Twitter to invite any and all refugees to enter Canada.
More refugees than Trudeau likely imagined took him up on the offer…
MORE
.
—————————————————————————————
.
"Totally Fearless" Vietnam War Hero Sgt. Maj. John Canley To Be Awarded Medal Of Honor – Independent Journal Rerview
.

.
Retired Sgt. Maj. John Canley received the Navy Cross, two Bronze Stars, and a Purple Heart for his exemplary work in the military. But that wasn't good enough for his fellow Marines who spent nearly 15 years pushing for him to receive the nation's highest military honor: the Medal of Honor.
"You followed him because he was a true leader – something you need in life-and-death situations," John Ligato, a Marine who fought with Canley in Vietnam, told Military.com.
Although Ligato said he gave up at times to get Canley the Medal of Honor, he and his fellow 1st Battalion Marines endured more than 10 rejections. "The Medal of Honor was rejected 10 times – never on the merits of what he did, it was always procedural," he said…
MORE
.
—————————————————————————————
.
Liberal 9th Circuit Surprises With Pro-2nd Amendment Decision Blocking California Ammo Ban – Fox News
Second Amendment activists were given a surprise boost this week when the liberal Ninth Circuit Court of Appeals backed a lower court's decision to suspend California's ban on the possession of large magazines.
Activists, supported by the National Rifle Association, have argued that the state's ban on ownership of magazines holding 10 bullets or more is unconstitutional. They won a preliminary injunction by a San Diego district court last year, and a three-judge panel on the Ninth Circuit backed that injunction Tuesday.
The court found that the district court did not abuse its discretion in granting the injunction or by concluding that magazines fall within the scope of the Second Amendment.
"The district court did not abuse its discretion by applying the incorrect level of scrutiny," the judges also found. "The district court concluded that a ban on ammunition magazines is not a presumptively lawful regulation and that the prohibition did not have a 'historical pedigree.'"…
MORE
.
—————————————————————————————
.
Tommy Robinson Lawyer: Judge Did Not View Evidence; Islamists Threatening Acid Attack On Tommy's Wife – Breitbart
.

.
The judge who rushed to send activist Tommy Robinson to jail did not even watch the full video in which he supposedly breached contempt of court laws, his lawyers have claimed.
He is currently being held in segregation for his own safety in prison, but a radical Islamic extemist has managed to deliver a message to his cell threatening to kill him and attack his wife with acid. The message was reportedly from jailed terror supporter Sayful Islam, from Robinson's hometown of Luton, and used his spouse's full name, The Times reports.
He was sent to prison just five hours after his arrest, with court documents seen by the newspaper alleging his defence lawyer at the time had also not watched the broadcast in its entirety…
MORE
.
—————————————————————————————
.
Trump-Hating USA Today Columnist Posts Demented Comments About Ex-Campaign Staffer's Daughters, Is Immediately Fired – BizPac Review
A bitter, intensely personal online exchange between former Trump campaign aide Michael Caputo and Cheri Jacobus, the now former USA Today columnist, took an ugly turn when the Trump critic attacked Caputo's daughters, suggesting that they be used at "parties" by convicted sex offender Jeffrey Epstein.
Epstein, of course, being the disgraced financier and Bill Clinton mega-donor who was convicted in 2008 of soliciting sex from an underage girl.
Jacobus appeared to start the brouhaha when she criticized Caputo in a tweet, and he responded with a series of tweets that used the hashtag #BitterChildlessAlone to mock her.
But she crossed all lines of decency when she brought his young daughters into the fray.
"Are your daughters ugly like you? Or can Trump use them at the Epstein parties so they can survive when you're broke, bitter, along and in prison for treason?" Jacobus tweeted at one point…
MORE
.
—————————————————————————————
.
RNC Selects Charlotte, NC For 2020 Convention – Washington Times
.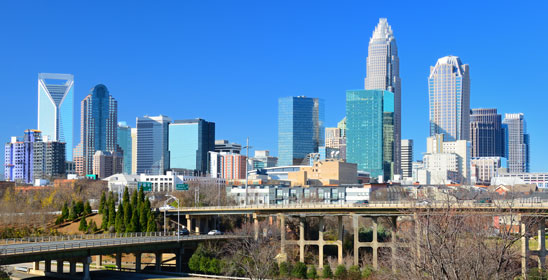 .
The Republican National Committee voted Friday to hold its 2020 party convention in Charlotte.
RNC Chair Ronna McDaniel said she was "thrilled" by the decision.
"We look forward to seeing the Queen City take center stage as the Republican Party re-nominates President Donald Trump and Vice President Mike Pence to continue fighting for the American people," Ms. McDaniel said.
The date of the convention has yet to be set.
Democrats, meanwhile, are in the process of selecting their host city and reportedly have whittled the options down to Houston, Miami Beach and Milwaukee…
MORE
.
—————————————————————————————
.
Trump Administration To Provide Ukraine With Additional $200 Million To Help Fight Russians – The Hill
The U.S. is planning to send an additional $200 million defense funds to the government of Ukraine amid its ongoing struggle with pro-Russian separatists.
The Defense Department announced in a press release Friday that the decision from the Trump administration "reaffirms the long-standing defense relationship between the United States and Ukraine," while bringing the total aid provided to Ukraine since the annexation of Crimea in 2014 up to $1 billion.
"The added funds will provide equipment to support ongoing training programs and operational needs, including capabilities to enhance Ukraine's command and control, situational awareness systems, secure communications, military mobility, night vision, and military medical treatment," the statement reads.
Citing a recently-passed Ukrainian law boosting cybersecurity coordination between the country and NATO, the Pentagon noted that the new reforms would improve Ukraine's ability to defend against future territorial aggression, a clear reference to Russia.
MORE
.
—————————————————————————————
.
Federal Court Hands Trump A Win, Brings Rogue Agency Under Tighter Control – Daily Signal
.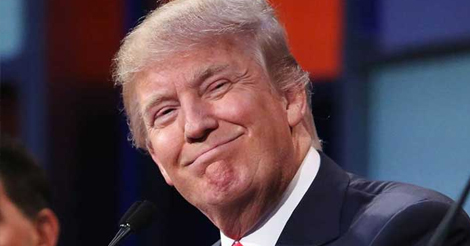 .
"You're fired." President Donald Trump will soon be able to use his famous catch phrase against the head of a troubled federal agency, the Fair Housing Finance Agency, which is led by a single Obama appointee with no meaningful oversight from the president.
The 5th U.S. Circuit Court of Appeals ruled this week that the agency's structure is unconstitutional.
In Collins v. Mnuchin, a three-judge panel of the 5th Circuit issued a per curiam opinion holding that Congress unconstitutionally "insulated the [Fair Housing Finance Agency] to the point where the executive branch cannot control the [agency] or hold it accountable."…
MORE
.
—————————————————————————————
.
17 Confirmed Dead After Tourist Boat Accident In Missouri – Kansas City Star
Seventeen people died Thursday night in a wind-driven lake tragedy that capsized and sank a tourist boat in the Missouri Ozarks.
Stone County Sheriff Doug Rader said some of the dead were children but he would not be specific. Media reports said at least three of the injured were under 18 years old; their injuries were minor. At least seven people were taken to hospitals, only one with a serious injury.
All missing people appeared to have been accounted for. Stone County Sheriff Doug Rader confirmed the total number of fatalities just after 10:15 a.m. Friday. Rader asked anyone with video of the incident to send it to authorities at the Stone County Sheriff's Department's Facebook page or call 417-337-8515.
"It's going to be all night," Rader said. "It's going to be a challenging night and tomorrow."
The incident happened shortly after 7 p.m. on Table Rock Lake near Branson, Mo. There reportedly were 31 people on the "Ride the Ducks" boat…
MORE
.
—————————————————————————————
.
Iranian With 'Smoldering Backpack' Stabs At Least 14 People On Bus In Germany – Daily Mail
.

.
A knifeman 'carrying a smoldering backpack' has wounded at least 14 people in a rampage on a packed bus in northern Germany. Horrified witnesses described scenes of 'carnage' on the bus in the city of Luebeck as the man dumped his bag on the ground and launched an attack with a kitchen knife.
A victim who had just offered his seat to an elderly woman was stabbed in the chest while the bus driver, who was also attacked, slammed the brakes on so terrified passengers could flee.
A police car which happened to be close by in the Kuecknitz district of the city was able to reach the scene quickly and the suspect was overpowered and arrested…
MORE
.
—————————————————————————————
.
Putin's Decision To Raise Retirement Age Sinks Approval Rating, Triggers Nationwide Protests – Washington Times
Russian President Vladimir Putin's approval ratings have survived reports of high-level corruption and falling living standards in recent years, but they are now falling quickly because of a government plan to raise the national retirement age.
Prime Minister Dmitry Medvedev announced last month that the state pension age would rise gradually beginning next year – from 55 to 63 for women and from 60 to 65 for men. The increase marks the first change to retirement age norms, which Soviet authorities established in the 1930s. The announcement triggered anger and nationwide protests that appear likely to grow.
Nearly 60 percent of Russian men die before age 65, according to statistics. Although average Russian women can expect to live to 73, many say their employment opportunities are limited once they reach middle age.
"A significant portion of Russian citizens will not survive to retirement," said a statement by the Confederation of Labor of Russia…
MORE
.
—————————————————————————————
.
The Left's Newest Star Is None Too Bright – David Catron
.

.
Since her surprise primary victory over 10-term Congressman Joe Crowley in New York's 14th District, Alexandria Ocasio-Cortez has been promoted by the legacy media as the prototype of a new generation of young progressives destined to replace the leadership of the Democratic Party. Unfortunately for her media boosters, however, she keeps blowing her lines.
It's not just her rote advocacy of single-payer healthcare and guaranteed government jobs, or even that she backs wacky ideas like abolishing ICE and occupying airports – Ocasio-Cortez is genuinely clueless.
She outed herself, in several recent interviews, as functionally illiterate in economics, international relations, and history…
MORE
.
—————————————————————————————
.
Liberals Send Female Senate Democrats 'Pee-Proof' Underwear To Oppose Trump's SCOTUS Pick – Washington Free Beacon
Liberals are sending care packages to female Democratic senators to oppose Supreme Court nominee Judge Brett Kavanaugh, including "pee-proof" underwear to use in their opposition to President Trump's court pick.
THINX and Icon, the companies behind the "period sex blanket" and absorbent underwear for bladder leaks, sent "endurance packages" to senators Elizabeth Warren (D., Mass.) and Kirsten Gillibrand (D., N.Y.).
"THINX and Icon create underwear that champion and support bodies throughout different stages of life," according to a press release sent by Unbendable Media, a public relations firm.
"From first periods to post-menopause and all the little leaks in between, THINX and Icon aim to empower their customers with sustainable solutions, all while breaking taboos around menstruation and bladder leaks."…
MORE
.
—————————————————————————————
.
Dead Bodies, Wild Dogs, Squatters In Government-Owned Detroit Houses – Jennifer Dixon
.

.
At one end of Alpine Street, near Joy Road on Detroit's west side, Georgeia Elder and a friend live in a leaky trailer, their yard cluttered with a boat and a Cadillac Escalade with four ladders on the roof, a shopping cart and a lawn mower, a folding chair and a metal headboard. A pit bull, Lady, laps up spaghetti and gravy from a takeout container.
At the other end of this short stretch of Alpine, near Tireman Avenue, a woman known as Spankie lives in a house with a dog she calls "my baby." A heart-shaped sign hangs from the front door that says "Bless Our Home." A handwritten sign instructs the postal carrier to put her mail in a box tucked into a milk crate next to the porch stairs. A scent of straw and animals hangs in the air…