.
Texas Mother Sentenced To 40 Years Prison For Pimping Out Her 2-Year-Old Daughter – Your News Wire
A Texas woman has been sentenced to 40 years behind bars for attempting to sell her two-year-old daughter for a sex act, for $1,200, to an undercover police officer who was impersonating a pedophile.
Texas Judge Phil Grant sentenced the woman on Promoting a Sexual Performance by a Child, Attempted Human Trafficking, and Promotion of Prostitution of a Child charges, after the 25 year old woman pleaded guilty to the crimes.
RT reports: In a carefully devised sting operation targeting child exploitation and abuse, led by Detective Serratt of the Montgomery County Precinct 1 Constable's Office, officers managed to track down and arrest 25-year-old Sarah Peters, who in February this year planned to sell her two-year-old daughter online to someone desiring to "engage in sex acts with the child for a fee of $1,200.00."
Once Peters arranged to pimp out her daughter, she took the child to the drop off point in Conroe, Texas…
MORE
.
—————————————————————————————
.
Feds Collect Record Individual Income Taxes Through June; Still Run $607B Deficit – CNS
.

.
The federal government collected a record $1,305,490,000,000 in individual income taxes through the first nine months of fiscal 2018 (October 2017 through June 2018), according to the Monthly Treasury Statement released today.
Despite the record individual income tax collections, the federal government still ran a deficit of $607,099,000,000 over those same nine months, according to the Treasury statement.
The approximately $1,305,490,000,000 in individual income taxes that the Treasury collected in October through June of this fiscal year was $71,815,310,000 more (in constant June 2018 dollars) than the $1,233,674,690,000 (in constant June 2018 dollars) in individual income taxes that the Treasury collected in October through June…
MORE
.
—————————————————————————————
.
'Fake' Saudi Prince Busted After Being Caught Eating Pork – Zero Hedge
A confidence man who defrauded victims of millions of dollars while posing as a Saudi Prince was exposed after a Miami hotelier witnessed the imposter royal – supposedly a devout Muslim – eating pork during their meetings, according to RT.
The man was, in fact, Anthony Gignac, a Colombian scam artist known for targeting wealthy real estate developers while working under the alias 'Sultan Bin Khalid Al-Saud' as he finagled gifts worth around $50,000 from Jeffrey Soffer, the owner of the iconic Fontainebleau resort hotel on Miami Beach.
Soffer was reportedly negotiating with the fictional prince and several co-conspirators about a deal in which the prince would purchase a 30% stake in his hotel in return for a $440 million investment.
During their negotiations, which went on for months, the 47-year-old Gignac stayed in the hotel. He was known for driving expensive cars bearing diplomatic plates, which he had apparently purchased on eBay…
MORE
.
—————————————————————————————
.
President Trump Joins Prime Minister May At Blenheim Palace For Black-Tie Dinner – ITV
.

.
Donald Trump has arrived at Blenheim Palace for a lavish dinner arranged by Theresa May. The Prime Minister aims to use the dinner to push her case for a trade deal with the U.S. ahead of Brexit.
The U.S. president landed at Stansted Airport on Thursday afternoon with First Lady Melania, just a couple of hours after delivering a speech to Nato in Brussels.
Many suspect Mrs May's desire to align the UK closely with the EU could block a potential deal with the U.S. as any potential deal with Trump involving food produce would result in Washington insisting on including GM crops and hormone-enhanced beef, which are banned across Europe…
MORE
.
—————————————————————————————
.
Border Patrol Agents Assaulted With Rocks While Rescuing Pregnant Migrant – Breitbart
Border Patrol officials in South Texas said illegal aliens attacked a group of agents with rocks as they attempted to provide medical assistance to a pregnant woman who illegally crossed the border from Mexico.
Rio Grande Valley Sector agents observed a group of illegal immigrants climbing a tree to attempt to climb onto the Progreso Port of Entry bridge on Saturday. The agents observed two people on the bridge and a woman who appeared to be in distress at the base of the tree, according to U.S. Customs and Border Protection (CBP) officials.
Agents said the woman claimed to be pregnant and was suffering from back pain. As the agents started emergency medical treatment on the woman, one of the subjects began to throw rocks from the bridge.
The Weslaco Station agents quickly moved the woman to a safe location and continued taking care of her until a local ambulance arrived and transported her to a hospital…
MORE
.
—————————————————————————————
.
Hillary-Loving Bucket Of Puke Peter Strzok Testifies Before House Judiciary Committee – Business Insider
.

.
Republican lawmakers on Thursday tore into Peter Strzok, the former FBI deputy assistant director. He was testifying before the House Judiciary Committee as part of the panel's inquiry into the FBI's handling of two investigations into the 2016 presidential nominees.
One investigation focuses on Russia's interference in the 2016 US election and whether President Donald Trump's campaign colluded with Moscow. The other focused on former Secretary of State Hillary Clinton's use of a private email server.
Strzok has been a lightning rod in the political sphere over the past several months, particularly since it emerged that he and an FBI lawyer named Lisa Page exchanged thousands of text messages before the election expressing support for Clinton and denigrating Trump…
MORE
.
—————————————————————————————
.
Tories Revolt Over May's Brexit Blueprint As 98-Page Plan Reveals European Workers Will Be Allowed Into Britain, EU Judges Will Get A Say And The UK Will Follow Brussels Rules – Daily Mail
Tory MPs lashed Theresa May's Brexit blueprint for recreating the 'worst parts of the EU' today as it was published for the first time.
A 98-page report setting out the Government's demands to Brussels would mean EU workers will still be allowed rights to travel to Britain temporarily. Tourists, young people and business trips would also be allowed in without visas.
EU judges will get to advise a new joint committee of UK and EU officials tasked with resolving disputes after Brexit. And it confirms the Prime Minister's plan to have Britain follow EU rules on goods without any say on how they are drafted.
Brexiteer ringleader Jacob Rees-Mogg declared the plan 'does not respect the referendum result' while Tory MPs lined up to condemn the plans in Parliament.
Amid chaotic scenes, the Commons was briefly suspended as Brexit Secretary Dominic Raab tried to present the policy paper before it was given to MPs…
MORE
.
—————————————————————————————
.
Court Victory Legalizes 3D-Printable Gun Blueprints – Tech Crunch
.

.
A multi-year legal battle over the ability to distribute computer models of gun parts and replicate them in 3D printers has ended in defeat for government authorities who sought to prevent the practice.
Cody Wilson, the gunmaker and free speech advocate behind the lawsuit, now intends to expand his operations, providing printable gun blueprints to all who desire them.
The longer story of the lawsuit is well told by Andy Greenberg over at Wired, but the decision is eloquent on its own. The fundamental question is whether making 3D models of gun components available online is covered by the free speech rights granted by the First Amendment…
MORE
.
—————————————————————————————
.
Socialist Hellhole Update: Thieves Plunder Headstones As Venezuela's Crisis Turns Grave – WRAL
Grief flooded back for Ivonne de Gutierrez when she brought flowers to her son's grave at a cemetery in Venezuela's capital, only to find that the grave markers of several relatives were gone.
The pieces cast with bronze letters and religious symbols that identified the graves of a nephew and two aunts had disappeared since her visit a week earlier.
"Almost all of them have been taken," Gutierrez said, standing among the vandalized graves at Cemetery of the East, one of Caracas' most cherished final resting places.
While thieves have been targeting the capital's necropolises for years, robbing unsuspecting mourners or ransacking tombs for metal objects and even human bones used in occult ceremonies, the crime wave has worsened as the country has been consumed by economic and political crisis.
An avalanche of complaints on Twitter and Instagram in late May prompted the cemetery's administrators to acknowledge the surge in stolen plaques…
MORE
.
—————————————————————————————
.
Judge Kavanaugh Dishes Out Mac And Cheese To The Homeless Less Than 48 Hours After Supreme Court Nomination – WTOP
.

.
Pausing in his pursuit of Supreme Court robes, nominee Brett Kavanaugh donned a blue apron Wednesday afternoon to help serve meals to the homeless.
The conservative appellate court judge chosen by President Donald Trump to replace retiring Justice Anthony Kennedy stood outside Catholic Charities in downtown Washington, D.C., where he spent an hour dishing out mac and cheese to a long line of people, many of whom did not appear to recognize the newly minted nominee in a baseball cap, polo shirt and shorts.
"Want some mac?" Kavanaugh asked, as he scooped it into paper to-go boxes to accompany barbecue sandwiches, watermelon and chips…
MORE
.
—————————————————————————————
.
Trump Administration Kicking Unions Out Of Free Government Office Spaces: Pay Rent Or Get Out – BizPac Review
While organized labor had a friend in former President Barack Obama, who stacked the National Labor Relations Board with career union labor lawyers, unions are now having a harder go at it under the Trump administration.
In fact, unions accustomed to be provided free government office space to conduct their business are finding themselves with an option of either paying rent or being kicked to the curb.
At least two government agencies have begun efforts to implement President Trump's recent workforce executive orders governing union use of agency property, according to officials with the National Treasury Employees Union.
NTEU President Tony Reardon said last week the Social Security Administration's Office of Hearing Operations informed the union that it plans to strip it of rent-free office space unilaterally, according to Government Executive…
MORE
.
—————————————————————————————
.
Good Times: Federal Officers Pepper Spray, Arrest Democrat Terrorists Outside ICE Building In Portland, Oregon – Gateway Pundit
.

.
Federal Officers unleashed on anti-ICE protesters in Portland Wednesday and pepper sprayed the heck outta them. Eight protesters were arrested at the ICE building in Southwest Portland, reported KOIN 6 News.
A spokesman for the division responsible for protecting the ICE building in SW Portland said protesters threw objects at federal officers after defying orders to stop blocking the driveway.
Anti-ICE protesters have been causing problems in Portland and across the nation for weeks now. On Monday, three protesters in Portland were also arrested after assaulting officers…
MORE
.
—————————————————————————————
.
Border Protection Says New York Mayor De Blasio Crossed Border Illegally – Chicago Tribune
New York Mayor Bill de Blasio City and his security detail violated both Mexican and U.S. immigration laws by crossing the border on foot during a visit near El Paso, Texas, U.S. Customs and Border Protection alleges in a letter obtained by The Associated Press. The mayor's office flatly denied the allegation.
De Blasio, a fierce critic of the Trump administration's immigration policies, went to the Texas border with about 20 other mayors from around the country on June 21, the day after President Donald Trump signed an order stopping family separations at the border.
More than 2,300 families were separated as a result of the administration's zero-tolerance policy, which criminally prosecutes anyone caught crossing illegally. The mayors said Trump had failed to address a humanitarian crisis of his own making.
De Blasio went to a holding facility for immigrant children but was denied entry. He then went to Mexico and crossed into the U.S. to get a view of the facility…
MORE
.
—————————————————————————————
.
Deadly Parasitic Worms Invade Europe Due To Open Borders – Your News Wire
.

.
Deadly parasitic worms from African immigrants have begun invading Europe, causing an explosion of auto-immune diseases, allergies and inflammations. Thanks to the EU's open border policy, scientists have discovered millions of deadly bacteria, microbes, and fungi in mainland Europe.
Karl Hoffmann, a professor of parasitology at Aberystwyth University, writes in The Independent:
Not so long ago, human diseases caused by parasitic worms were thought to be confined to resource poor communities throughout Africa, Asia and South America. But in this age of global travel and changing climate, parasitic worms are slowly but surely moving into parts of Europe and North America…
MORE
.
—————————————————————————————
.
Judge Charged After Dropping Allegedly Loaded Gun In Courthouse – Law & Crime
A long-serving judge in Chicago was charged with a misdemeanor after he dropped an apparently loaded pistol in the lobby of the city's main criminal courthouse, according to the Cook County Sheriff's Office.
Judge Joseph Claps was charged Friday with a misdemeanor count of carrying a concealed weapon in a prohibited area. Claps previously oversaw felony criminal cases at the Leighton Criminal Court Building where the gun-dropping incident occurred. He's since been reassigned to "nonjudicial duties" pending the outcome of a Wednesday meeting of the court's executive committee.
In surveillance footage of the incident, Judge Claps can be seen walking through the lobby as a small, silver pistols tumbles to the floor. Claps looks down, then bends down, to pick up the gun without incident as two people pass by on his left side.
In a second video released by the CCSO, Claps can be seen removing an object from his pants pocket and then placing it underneath his arm…
MORE
.
—————————————————————————————
.
Congress Renews Push To Designate Obama-Supported Muslim Brotherhood As Terror Group – Washington Free Beacon
.

.
Lawmakers on Capitol Hill are renewing a years-long push to designate the international Muslim Brotherhood organization as a terrorist organization due to its support for terror organizations that threaten U.S. security interests across the globe, according to conversations with U.S. officials spearheading the effort.
The congressional effort to target the Muslim Brotherhood will kick off early Wednesday, when lawmakers on the House's Subcommittee on National Security gather for a hearing to "examine the threat that the Muslim Brotherhood and its affiliates pose to the United States and its interests and how to most effectively counter it, including potential next steps for U.S. policy," according to the committee…
MORE
.
—————————————————————————————
.
Fox Raises Sky Offer To $32.5 Billion In Bidding War With Comcast – The Hill
Rupert Murdoch's 21st Century Fox has increased its offer for the Britain-based Sky television service to $32.5 billion amid the company's bidding war with Comcast.
The Associated Press reported that Fox, which already has a 39 percent stake in Sky, raised its offer to 14 pounds per share ($18.58), more than Comcast's latest offer but not equivalent to the value Sky was trading at on Wednesday.
A top Sky shareholder told Reuters that Comcast is expected to respond with a higher offer for the company.
Fox has been attempting to purchase Sky since December 2016, and has increased its offer by more than 30 percent since then, according to the AP.
Fox has faced significant hurdles in attempting to purchase the service: British regulators recommended earlier this year the government block a merger with Sky over fears the Murdoch family trust would have "too much control" over news in the country…
MORE
.
—————————————————————————————
.
British Support For Brexit Has Jumped Nearly 15% Since 2015 – Daily Mail
.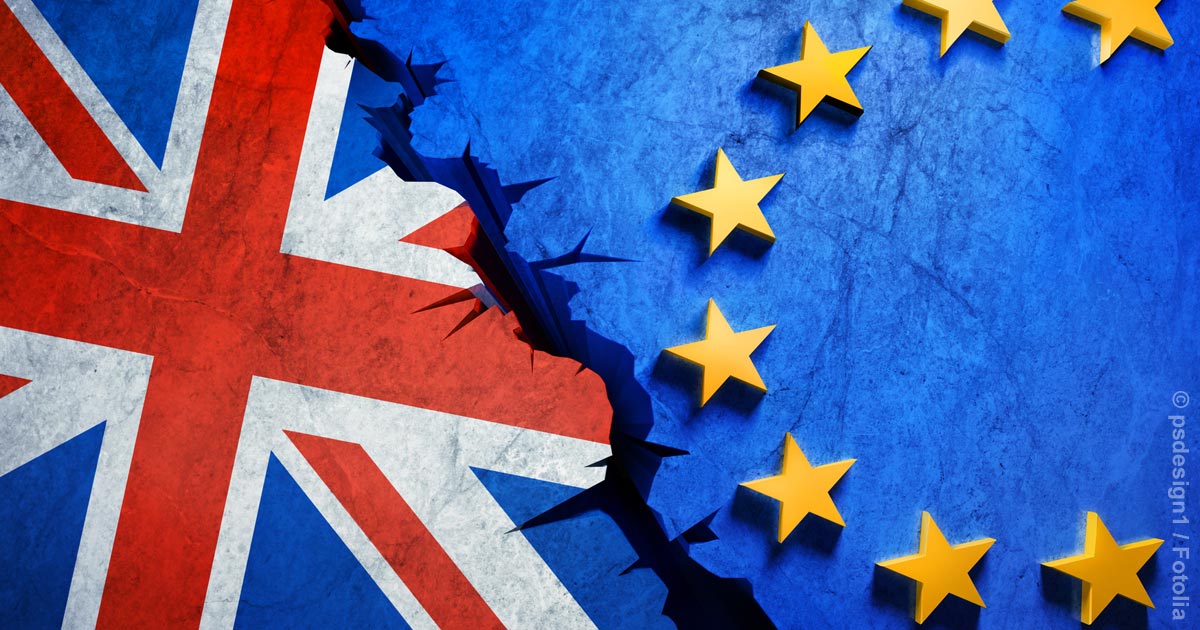 .
The number of Britons who want the UK to leave the EU has jumped since 2015, a poll shows. The annual British Social Attitudes survey revealed that rising numbers of respondents are now firmly convinced by the case for departure.
The study said 36 per cent of interviewees wanted to leave the EU, up from 22 per cent in 2015. The proportion who wanted no change fell to 19 per cent, down from 27 per cent. Only 7 per cent – fewer than one in 14 – wanted to increase the powers of Brussels or move toward a European government, the report said.
'Voters in Britain have so far emerged from the Brexit process more critical of Britain's membership of the EU,' the researchers said…
MORE
.
—————————————————————————————
.
Trump Is Cutting Off Big Labor From Skimming Americans' Medicaid Payments, And Unions Are Furious – Daily Caller
The Service Employees International Union (SEIU) is blistering at a proposed regulation that would prevent the union from siphoning fees from American workers' Medicaid payments.
The Centers for Medicare and Medicaid Services announced a proposed rule Tuesday that would require Medicaid payments to go directly to healthcare workers, ending a 2014 Obama-era rule that let third parties, such as unions and insurance companies, skim off a share of the paycheck before the worker saw any of it.
The SEIU, one of the largest public-sector unions in the U.S., referred to the proposed rule "as part of the [Trump] administration's broad, coordinated attack against working people."
"The proposed rule targets these home care workers and is designed to stop them from contributing their own wages to support their union in the same way that teachers, police and firefighters do," the SEIU said in a statement…
MORE
.
—————————————————————————————
.
"Germany Is A Captive Of Russia": Trump Slams German Hypocrisy Over Russian Pipeline – Zero Hedge
.

.
President Trump came out swinging in Brussels after arriving on Air Force One for his second NATO summit. Speaking with journalists before a meeting with the NATO secretary general Jens Stoltenberg – and all caught strategically on video – Trump slammed Germany for expecting the U.S. to foot the bill for Europe's security in the face of Russian aggression while Germany and others cut massive energy deals with Russian energy companies, per RT.
Germany is so dependent on Russia for energy, Trump said, that it's essentially being "held captive" by Vladimir Putin and his government, Trump said during his breakfast with Stoltenberg having himself been the object of withering critique for the past two years by the U.S. liberal media that he himself is a Putin pupet…
MORE
.
—————————————————————————————
.
'Turned From Rescue To Piracy': Migrants Threatened To Kill Ship's Crew Unless Sailed To Europe – Breitbart
African migrants who thought they would be denied passage to Europe became violent and threatened to kill the crew of an Italian supply ship that had rescued them.
Vos Thalassa, a specialist Offshore Supply Ship which works supporting French oil and gas company Total, picked up more than 60 migrants after responding to a distress call in the Mediterranean on Sunday night.
But within minutes, the crew were taken "hostage" by the people they allowed onboard, according to Il Giornale, which reported that some of the individuals who were rescued became enraged when a Libyan coastguard boat arrived on the scene to take the illegal immigrants to safety.
"It turned from a rescue to piracy," commented the Italian transport ministry, stating that "death threats were made"…