.
Massachusetts Governor Signs Bill Allowing Gun Confiscation Without Due Process – Keep And Bear
While the left continues to bully and bluster their way through the court of public opinion, stomping about like a petulant, unattended child, a handful of nefarious narratives are playing out around the nation.
We have the democratic cabal gruesomely clinging to the graves of dead children in Santa Fe, Texas and Parkland, Florida, wailing and sobbing one minute and hamming it up for the camera the next. We have pundits and politicians practically tripping over one another in order to be the first to exploit these miniature corpses.
It's a horrifying analogy, but a necessary one.
They have used this visceral, guttural reaction to tragedy to guilt the opposition into conceding on the second most important thing that our Founding Fathers guaranteed us: The right to bear arms.
This week, this sentiment has gone too far…
MORE
.
—————————————————————————————
.
CNN Loses In Quarterly Ratings To Home And Garden Television – Daily Caller
.

.
Fox News marked its 66th consecutive quarter as the most-watched cable television network as rival CNN failed to top even Home and Garden Network and the Discovery Channel.
According to Nielsen Media Research's ratings for the second quarter of 2018, Fox finished number one in both total day and primetime viewers. The network averaged 1,409,000 million in total viewers and 2,447,000 in primetime viewers and claimed 10 of the top 15 shows in total viewers.
"Hannity" was the most-watched cable news program with 3,368,000 average viewers, besting the 2,752,000 average viewers for MSNBC's "Rachel Maddow Show.",,,
MORE
.
—————————————————————————————
.
Major Medical Convention Abandons San Francisco Citing Open Drug Use And Mental Illness On The Streets – Hot Air
Tourism is big business in San Francisco, bringing in $9 billion dollars a year to the city's businesses. Now, a major medical convention expected to bring in 15,000 visitors and drop $40 million in less than a week has decided it will stop bringing its members to the City by the Bay because they don't feel safe walking the streets.
From the San Francisco Chronicle:
"It's the first time that we have had an out-and-out cancellation over the issue, and this is a group that has been coming here every three or four years since the 1980s," said Joe D'Alessandro, president and CEO of S.F. Travel, the city's convention bureau. "They said that they are committed to this year and to 2023, but nothing in between or nothing thereafter," D'Alessandro said.
The doctors group told the San Francisco delegation that while they loved the city, postconvention surveys showed their members were afraid to walk amid the open drug use, threatening behavior and mental illness that are common on the streets…
MORE
.
—————————————————————————————
.
Nurse Lucy Letby, Held Over Eight Baby Deaths, Is Investigated By Another Hospital And Would Be Britain's Most Prolific Child Killer If Convicted – The Sun
.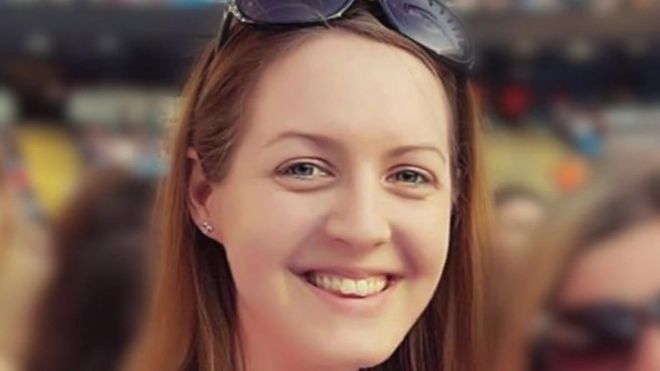 .
A SECOND hospital is investigating a nurse at the centre of a police probe into the suspected murder of eight babies in Chester. Liverpool Women's Hospital said today it is assisting detectives after neonatal nurse Lucy Letby's arrest this week.
Letby, 28, is being held as police investigate the deaths of 17 babies at the Countess of Chester hospital between March 2015 and July 2016. If the nurse is convicted of murdering eight babies, she would become Britain's most prolific child killer.
The grisly title is currently held by Moors Murderers Ian Brady and Myra Hindley, who tortured and killed five children in the 1960s. Letby worked at Liverpool Women's Hospital during her training – and health bosses there are now "co-operating with police" as part of their investigation…
MORE
.
—————————————————————————————
.
Busted! FBI Set Up The Clinton-Lynch Tarmac Meeting – Washington Standard
According to a report by the Inspector General (IG) the FBI set up the now infamous Bill Clinton and Loretta Lynch tarmac meeting. Buried in the IG report of the FBI's conduct during the 2016 election comes the revelation.
On page 203, it's revealed that the "impromptu" meeting between Bill Clinton and then-Attorney General Loretta Lynch on a tarmac in Phoenix, which was supposedly just a meet up of two very famous Democrats with private jets, was actually set up by Clinton's Secret Service detail and the FBI.
The 30-minute meeting on June 27, 2016, came just days before the Department of Justice was set to conclude its investigation into Hillary Clinton's use of a private email server for communications that included classified documents, reported the Conservative Tribune.
Clinton maintained the tarmac meeting was just a standard meeting and nothing in it was important enough for him to postpone his flight for…
MORE
.
—————————————————————————————
.
Raytheon Designing 100 KW Class Laser For U.S. Army – Optics
.

.
Defense systems company Raytheon, has announced that it is developing a 100 kW class laser weapon system preliminary design for integration onboard the family of so-called "Medium Tactical Vehicles".
This development is component of a $10 million US Army High Energy Laser Tactical Vehicle Demonstration program contract. HEL TVD, a US Army science and technology demonstration program, is part of the Army's Indirect Fire Protection Capability Increment 2 initiative.
"The beauty of this system is that it's self-contained," said Roy Azevedo, VP of Intelligence, Reconnaissance and Surveillance Systems at Raytheon's Space and Airborne Systems business unit…
MORE
.
—————————————————————————————
.
Blue-Collar Wages Rising In Red-Hot Economy – Breitbart
Labor shortages are raising wages in a variety of blue-collar jobs, says Glassdoor, a recruitment and wage-tracking company.
"With the economy running hot, we're finally starting to see pay raises for many of America's lowest-paying jobs," said a July 2 statement from the firm:
According to data from Glassdoor, jobs with the fastest pay growth in June included e-commerce roles such as warehouse associate (up 6.8 percent to $43,961 per year), material handler (5.1 percent to $36,179 per year) and truck driver (up 7.3 percent to $54,659 per year), as well as several lower-paying jobs including retail key holder (4.9 percent to $29,746 per year), security officer (4.7 percent to $35,554 per year) and bank teller (8.1 percent to $31,108 per year).
Wages for cashiers rose by 3.4 percent over the prior 12 months. In contrast, wages lagged in several prominent college-graduate careers, said Glassdoor…
MORE
.
—————————————————————————————
.
School Sued For Banishing Shapiro Speech To Remote Location – WorldNetDaily
.

.
The University of Minnesota, its president and several other administrators are being sued for banishing conservative speaker Ben Shapiro to a smaller venue off-campus, preventing many students from attending, simply because the officials didn't like the conservative pundit's message.
The Alliance Defending Freedom filed the case against President Eric Kaler, Vice President of University Services Michael Berthelsen, police chief Matthew Clark and others. It alleges the officials "suppressed and censored conservative viewpoints using its 'Large Scale Events Policy.'"
The lawsuit argues the move violated First Amendment free-speech rights, because officials used it to restrict, relocate and downsize Shapiro's lecture…
MORE
.
—————————————————————————————
.
Reuters Poll: Young White Americans Flee Democrat Party In Droves Since Trump's Election – InfoWars
Young white Americans are fleeing the Democrat Party en masse following the election of President Donald Trump in 2016, a new poll reveals.
The latest Reuters/Ipsos Poll surveyed more than 16,000 registered voters between the ages 18 to 34 over the course of the last three months of 2018. This same poll was conducted in 2016 around the same time period.
Young white Americans, in 2016, favored Democrats over Republicans in 2016 by a 47 to 33 percent margin. Since Trump's election – and his booming economy which has secured high-paying jobs and record job opportunities – young white Americans' favoritism for Democrats has disappeared.
Today, 39 percent of young white Americans say they favor Republicans, while another 39 percent of young white Americans say they favor Democrats. Overall, the poll revealed that Democrats are losing young Americans in general…
MORE
.
—————————————————————————————
.
Fake Black Woman Rachel Dolezal Booked On Welfare Fraud Charges – Washington Times
.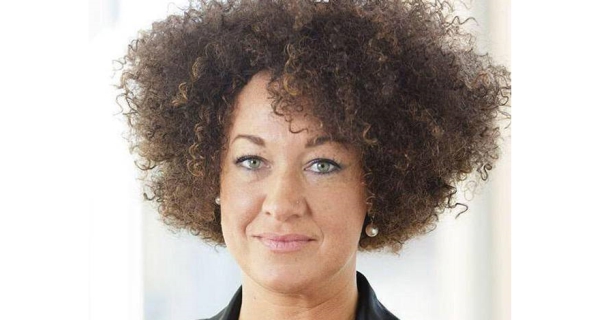 .
The white woman who gained notoriety by falsely claiming to be black and becoming an NAACP chapter president was booked Monday on charges of welfare fraud. Rachel Dolezal was also fingerprinted at the Spokane County jail in Washington state, according to a judge's order that let her be released on her own recognizance Monday evening.
Ms. Dolezal pleaded not guilty last month to first-degree theft by welfare fraud, making a false verification statement and second-degree perjury, Fox News reported.
According to authorities, Ms. Dolezal had reported her usual income as under $500 per month in order to be eligible for state welfare and food assistance, of which she received more than $8,800 between August 2015 and November 2017…
MORE
.
—————————————————————————————
.
Socialist Hellhole Update: Over 200 Protesters Killed Since April In Nicaragua – Breitbart
The Nicaraguan regime's deadly ongoing crackdown on protesters discontent with the policies of the ruling government of the communist Sandinista dictator Daniel Ortega has already left over 200 people dead since demonstrations erupted in April.
Ortega's repression has reportedly killed more people (over 220) than his counterpart Nicolás Maduro's in last year's brutal repression of protesters in Venezuela, not counting those who died of starvation, lack of medical care, or lack of access to water.
According to the Venezuelan media outlet Runrunes, which kept a running tally of protest-related deaths in 2017, 158 Venezuelans died that year as a result of government-driven violence.
"There's no civil war here. There is no confrontation between two armed forces, but government forces who are carrying out a massacre against a civic insurrection," Carlos Fernando Chamorro, publisher of Nicaragua's political newsmagazine Confidential, told the Miami Herald late last week and unveiled the fatality count…
MORE
.
—————————————————————————————
.
3-Year-Old Girl Dies Days After Mass Stabbing At Her Birthday Party – Circa
.

.
A three-year-old girl has died after a mass stabbing occurred at her birthday party in Boise Saturday.
Boise Police say the girl was flown to Utah for treatment of injuries she received in Saturday night's attack.
"It is with deep sorrow we share the news that she has passed away today," Boise Police said in a statement.
One child has been treated and released from the hospital according to police. Seven victims remain in the hospital, many with serious or critical injuries.
Police say due to the nature of their injuries they will not be providing regular status updates…
MORE
.
—————————————————————————————
.
Seattle Passes Citywide Law Based Largely On The Research Of A 9-Year-Old Boy – Washington Examiner
Seattle has made it official: It is now the first major U.S. city to ban plastic drinking straws. As it turns out, the law, which includes a fine of $250 for all violators, is based largely on the unofficial research of a nine-year-old boy.
Probably not the best basis for sound legislation, but what do I know?
The ban, which went into effect Sunday, is an "environmentally friendly move that leaders hope will spark a nationwide conversation about small, everyday changes that people can make to protect the planet." Or so says the Washington Post.
The paper adds: "Now customers at grocery stores, restaurants, food trucks, even institutional cafeterias have to find another way to get liquid into their mouths. Compostable paper and plastic straws are allowed under the ban."
The Post notes that the ban carries with it a $250 fine, but stresses that the law is not so much about punitive measures as it's about "raising awareness."…
MORE
.
—————————————————————————————
.
Nunes Calls For Testimony From 10 State Dept., Obama White House Officials On Surveillance Abuse – Daily Caller
.

.
House Intelligence Committee Chairman Devin Nunes is calling on two of his fellow Republican committee chairman to hold open hearings for 10 former State Department and Obama White House officials regarding alleged surveillance abuses against the Trump campaign.
"During this investigation, the Committee discovered matters that likely fall within the purview of the joint task force of the Committees on Oversight & Government Reform and the Judiciary," Nunes wrote Tuesday to Virginia Rep. Bob Goodlatte and South Carolina Rep. Trey Gowdy, the chairmen of the Oversight and Judiciary Committees, respectively.
"For the sake of transparency and to keep the American people as fully informed as possible about these matters, the task force should consider interviewing these people in an open setting,"…
MORE
.
—————————————————————————————
.
Minnesota: Police Caught Giving Suspects To Hospital For Involuntary Human Experiments With Date Rape Drug – Washington Standard
Last week, The Free Thought Project reported that cops were caught involuntarily injecting unruly suspects with the powerful sedative ketamine, which police classify as a date rape drug.
Since the initial story was made public, more details have emerged in the case, revealing a twisted study that has been going on for many years, researching the effects of different sedatives on patients, many times without their knowledge or consent.
This research has been taking place at Hennepin Healthcare, under the supervision of doctors and full knowledge and encouragement from the local police.
The Star Tribune interviewed numerous victims who were involuntarily enrolled in the study, and not made aware of the fact that they were drugged until afterward.
Representatives of Hennepin Healthcare have defended the study, insisting that sedating agitated people can save lives…
MORE
.
—————————————————————————————
.
Berkeley Democrat Arrested After Threatening To Murder Rand Paul And His Children – Gateway Pundit
.

.
The Gateway Pundit has learned that the man who was arrested for making multiple calls threatening Senator Rand Paul was a Democratic Berkeley resident, who used the hashtag #ObamaForLife in some of his threats.
Nathanial Blaine Luffman, a devoted Democrat, is originally from Kentucky and left messages for Paul saying that he was going to "gut you like a hog" and leave "your kids bowels splayed out across floor blood spattered on the door as you lay dead." The man had allegedly called the threats into Paul's office in Bowling Green.
Mercury News reported that Luffman also allegedly left a voicemail threatening to "hack to pieces" the official and his daughters…
MORE
.
—————————————————————————————
.
D.C. Leftists Raise Taxes For Uber And Lyft Riders 500% – Daily Wire
The Washington D.C. City Council increased the tax for Uber and Lyft riders by 500% in the 2019 budget to make up for many riders no longer using the unpopular Metro system.
According to Reason, the tax was originally 1% but is now 6%. The tax increase aims at making up for the lost money from passengers who opted to use ride shares instead of the Metro. Ridership has decreased in recent years with 14,000 fewer weekly trips in 2018 opposed to 2017 and 27,000 fewer weekly trips in 2016 compared to 2017.
A member on the City Council claimed that taking Uber is exciting and claimed "no one will notice" because "they have no idea what they are going to pay anyway."
The D.C. Metro is known for its constant delays, malfunctions, and fires. There is even a website, Is Metro On Fire, to prepare riders for the infernos they may encounter. The Metro has been under constant repair and has shut down large parts of the tracks for maintenance under SafeTrack while also increasing prices…
MORE
.
—————————————————————————————
.
Obama Regime Granted Citizenship To 2,500 Iranians During Nuclear Deal – Fox News
.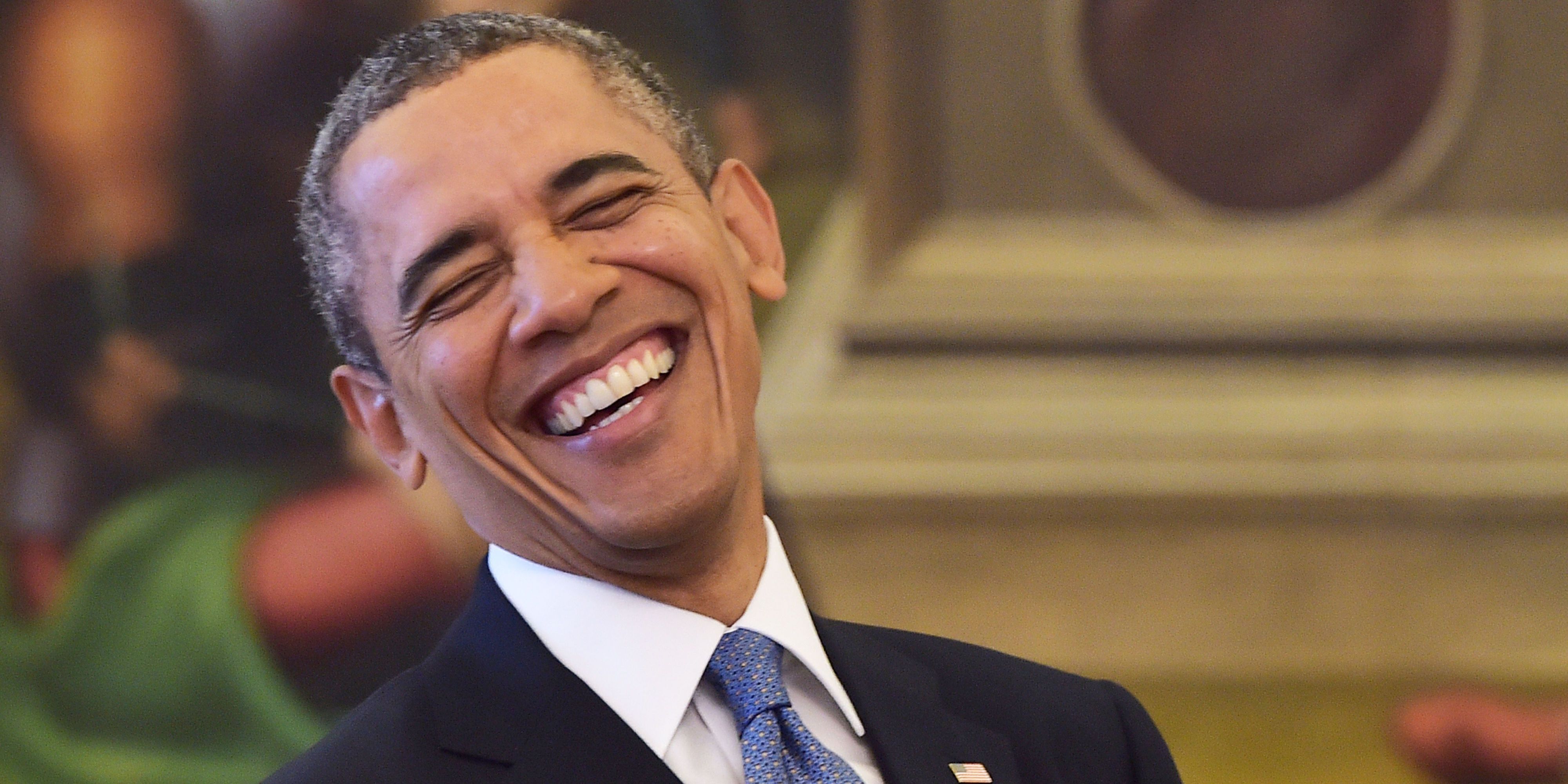 .
The Obama administration granted citizenship to 2,500 Iranians, including family members of government officials, while negotiating the Iran nuclear deal, a senior cleric and member of parliament has claimed.
Hojjat al-Islam Mojtaba Zolnour, who is chairman of Iran's parliamentary nuclear committee and a member of its national security and foreign affairs committee, made the allegations during an interview with the country's Etemad newspaper, cited by the country's Fars News agency.
He claimed it was done as a favor to senior Iranian officials linked to President Hassan Rouhani, and he alleged the move sparked a competition among Iranian officials over whose children would benefit from the scheme…
MORE
.
—————————————————————————————
.
Thai Soccer Team Found Alive After 10 Days Lost In Caves – USA Today
A Thai youth soccer team and its coach were found alive Monday in a vast, flooded cave complex where they disappeared more than a week ago, and a photo taken by rescuers showed the smiling faces of several survivors.
Video released early Tuesday by the Thai navy showed the boys in their soccer uniforms sitting on a dry area inside the cave above the water as a spotlight, apparently from a rescuer, illuminated their faces.
Chiang Rai provincial Gov. Narongsak Osatanakorn said the 13 were in the process of being rescued, but he cautioned that they were not out of danger yet.
"We found them safe. But the operation isn't over," he said in comments broadcast nationwide, referring to the complicated process of extricating them.
It was not immediately clear when the group would be removed from the cave. Narongsak said the rescue was underway and conditions of the players were being evaluated…
MORE
.
—————————————————————————————
.
Brian Ross Quitting ABC News After Fake News Flynn Reporting – Right Scoop
.

.
Welp, it looks like Brian Ross is tired of suffering from his fake news reporting about Michael Flynn and has decided to leave ABC News:
PAGE SIX – ABC News' Brian Ross – who was suspended last year as chief investigative correspondent for a faulty report on Michael Flynn – is leaving the network, Page Six has exclusively learned.
ABC suspended Ross last December for a month without pay for a botched report on ousted White House national security adviser Flynn that reported President Trump directed Flynn to make contact with Russian officials. The mistake even sent stocks tumbling, and ABC issued an apology saying: "We deeply regret and apologize for the serious error."…
MORE
.
—————————————————————————————
.
Eric Trump Rushes Into NYC Traffic To Save Ailing Woman – Washington Examiner
An ordinary morning in New York City last week for President Trump's son Eric Trump abruptly turned frantic when he rushed to the aid of a woman who passed out near a train station, dodging rush-hour traffic to chase down a passing ambulance.
According to an eyewitness account provided to Secrets, Trump and his security detail stopped to tend to the unidentified woman outside of the F train stop near 57th Street and 6th Avenue on Wednesday morning.
Our tipster, who requested anonymity, said Trump then spotted a passing ambulance and rushed to stop it.
"I watched as Eric looked up, spotted an ambulance slowly passing by on 6th, ran into traffic – almost getting hit by a bicyclist – and shouted at the ambulance to get its attention," said the observer.
"Not sure if the ambulance had been called for or if Eric managed to hail one out of the blue…
MORE
.
—————————————————————————————
.
Socialist Bernie Sanders Suddenly Not Leftist Enough For Many Democrats Because He's Hesitant To Abolish ICE – Breitbart
.

.
Democratic socialist Sen. Bernie Sanders (I-VT) is no longer left enough for some Democrats, because he has been reluctant to join calls to abolish U.S. Immigration and Customs Enforcement (ICE).
That's according to the New Republic, once a reliable center-left organ. Writer Sarah Jones has declared that Sanders is "undermining his position as the nation's most prominent left-wing politician" by suggesting that ICE should be reformed, rather than endorsing the total elimination of border enforcement.
Jones writes:
Sanders could be a source of consistent, left-wing pressure on party leadership, whether or not he runs in 2020…
MORE
.
—————————————————————————————
.
Rudy Giuliani Tells Exiles Trump Will Bring Down Iranian Regime – Bloomberg
The collapse of Iran's Islamic regime "is around the corner," and the U.S. will keep increasing sanctions until it happens, President Donald Trump's attorney Rudy Giuliani told an exiled Iranian opposition group.
The former New York mayor added at an event near Paris that he was speaking "as a private American citizen," not on behalf of the Trump administration. Giuliani isn't known to have inside knowledge of U.S. foreign-policy plans.
Speaking to the Mujahedeen-e-Khalq, or People's Mujahedeen of Iran, a group that for years was on the U.S.'s terrorism list, Giuliani said European nations and former President Barack Obama had appeased the Islamic regime and said "Trump doesn't turn his back on freedom fighters."
"This government is about to collapse, and this is the time to turn on the pressure," Giuliani told a crowd of thousands of flag-waving MEK followers…
MORE
.
—————————————————————————————
.
Mad Maxine Waters Turns On Democrat Party Leaders Like A Rabid Weasel For Denouncing Her Calls To Harass Trump Officials – Zero Hedge
.

.
Maxine Waters (D-CA) is now attacking establishment Democrats after they denounced her calls to form into mobs and attack Trump officials – blasting Senate and House Minority Leaders Chuck Schumer and Nancy Pelosi after they called for civility and debate in the wake of her inflammatory comments.
"Leadership like Chuck Schumer will do anything that they think is necessary to protect their leadership," said Waters during a Sunday appearance on MSNBC's "AM Joy. "What I have to do is not focus on them. I've got to keep the focus on the children."
Waters has chosen the "separated migrant children" hill to die on politically after viral images of "caged" migrant children under the Obama administration was wrongly attributed to President Trump…