.
30 Years Of Global Warming Forecasts Have All Failed – Martin Armstrong
.

.
The Wall Street Journal just published a review of the Global Warming Forecasts for the past 30 years. They have not even come close to the scenarios they put forth back in 1988.
On June 23, 1988, the then NASA scientist James E. Hansen who helped to start all this nonsense testified before the Senate Committee on Energy and Natural Resources. He stated that he had a "high degree of confidence" in "a cause-and-effect relationship between the claimed CO2 induced "greenhouse effect and observed warming."
That is how government characterizes something when they are guessing – "high degree of confidence" which was the same words used to invade Iraq who had weapons of mass destruction…
MORE
.
—————————————————————————————
.
Border Hysteria Delivers Disastrous Week For Establishment Media – John Nolte
Driven by impotent rage, political extremism, and their own frustration at President Trump's ongoing foreign and domestic successes, the establishment media had its worst week in years last week surrounding their now-debunked border separation hoax.
The timing of last week's disaster (which I will detail in a sec), could not have been worse. It came right on the heels of a Gallup poll full of dreadful news. A clean majority of 62 percent believe the "traditional news media" is biased. A full 44 percent believe the media is inaccurate, and another 39 percent believe the media spread misinformation.
And those were the numbers before last week, a week full of hoaxes, lies, childish trolling, and the condoning of mob justice against Trump officials.
Here is a breakdown…
Last week's rabid media storyline about the separation of illegal alien adults and children is a hoax, a fabricated outrage…
MORE
.
—————————————————————————————
.
The NSA's Hidden Spy Hubs In Eight U.S. Cities – Ryan Gallagher & Henrik Moltke
.

.
The secrets are hidden behind fortified walls in cities across the United States, inside towering windowless skyscrapers and fortress-like concrete structures that were built to withstand earthquakes and even nuclear attack.
Thousands of people pass by the buildings each day and rarely give them a second glance, because their function is not publicly known. They are an integral part of one of the world's largest telecommunications networks – and they are also linked to a controversial National Security Agency surveillance program.
Atlanta, Chicago, Dallas, Los Angeles, New York City, San Francisco, Seattle, and Washington, D.C. In each of these cities, The Intercept has identified an AT&T facility…
MORE
.
—————————————————————————————
.
Thousands Of Bourbon Barrels Destroyed In Mysterious Distillery Collapse – Western Journal
Thousands of barrels of whiskey cracked open when the warehouse of a Kentucky distillery collapsed Friday, spilling liquid treasure over the ground.
Roughly 9,000 barrels of the Barton 1792 distillery's 18,000 barrel stock in Bardstown were lost in the building collapse that started around 11 a.m. Friday, Nelson County Dispatch Director Milton Spalding told the Louisville Courier Journal.
No one was in the building at the time of the collapse, according to authorities, and no one was physically harmed by the incident.
"Of course, there was the smell of bourbon in the air, but that's kind of common in the warehouse facility, anyway," Spalding said.
The wooden, aluminum-sided warehouse was equipped with a concrete basement to capture the spilled amber-colored spirits and prevent flooding…
MORE
.
—————————————————————————————
.
President Erdogan Declares Victory In Turkish Election As Rivals Say Results Were 'Manipulated' And Pro-Kurdish Party Celebrates Entering Parliament – Daily Mail
.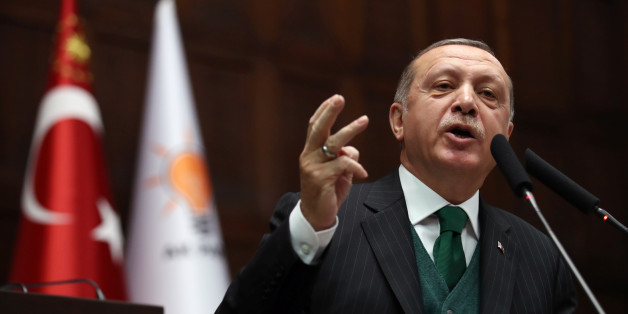 .
Turkish President Recep Tayyip Erdogan has declared victory in a closely-fought presidential election – despite his rivals claiming the results were 'manipulated'. The incumbent Turkish leader's coalition led the vote with a 52.7 per cent share as the final results from around the nation trickled in on Sunday.
Results carried by the state-run Anadolu news agency showed the President had exceeded the 50 per cent required to avoid a second round runoff on July 8. But Erdogan's main rival Muharrem Ince said the results carried on Anadolu were not a true reflection of the official vote count by the country's electoral board.
In a tweet earlier in the evening, he said only 37 per cent of ballot boxes had actually been counted…
MORE
.
—————————————————————————————
.
Naked Man Claiming He 'May Be Jesus' Arrested After Trying To Start Fire – Palm Beach Post
An Indiana man was arrested after he was found naked in the backyard of a Kentucky home after allegedly attempting to start a fire, claiming he "may be Jesus," Kentucky New Era reported.
Austin Michael Johnson, 31, was arrested June 18 by Magoffin County Sheriff's deputies in Johnson Fork, where he was reportedly naked and lying in the grass. Originally, Johnson would not give deputies his name but told them he "may be Jesus."
Police said Johnson was behind a residence and had poured gasoline around the house. He then grabbed a service wire that provided electricity to an outbuilding on the property and attempted to start a fire, Kentucky New Era reported.
When chased away by the homeowner, Johnson got into a car in front of the house before exiting the vehicle and walking down the road. Deputies found him approximately 75 feet from the front gate of the home, Kentucky New Era reported…
MORE
.
—————————————————————————————
.
Trump Calls For Immediately Deporting Illegal Aliens Without Court Hearings – Independent Journal Review
.

.
On Sunday, President Donald Trump advocated for immigrants who illegally enter the United States to be sent "back from where they came" without going through deportation proceedings.
"When somebody comes in, we must immediately, with no Judges or Court Cases, bring them back from where they came. Our system is a mockery to good immigration policy and Law and Order," the president tweeted.
Trump also wrote that United States immigration policy is "unfair" for individuals who enter the country legally. "Our immigration policy, laughed at all over the world, is very unfair to all of those people who have gone through the system legally and are waiting on line for years," he wrote…
MORE
.
—————————————————————————————
.
Dead Bodies Found At Walmart Stores A Nationwide Phenomenon – Washington Times
Peter Unger traveled the world, first in the Navy at the tail end of the Korean War and then as a free spirit searching the ancient paths of India for life's sacred meaning.
Toward the end of his life Unger, sporting a flowing white beard and well-off financially thanks to his handcrafted jewelry business, sought sanctuary in the idea of living simply.
But in a twist of fate, the 85-year-old who shunned worldly cares was found dead May 7, alone in a nondescript white Ford van that sat parked undisturbed for days at a Walmart, a retail giant seen by many as America's temple of commerce and materialism.
Unger was among the growing number of people around the country who drew their last breaths in Walmart parking lots.
It is not that the parking lots are unsafe. In fact, it is the relative safety of the well-lit and busy lots – combined with a welcoming corporate policy – that has drawn more people like Unger to call the Walmart parking lots home, if only temporarily…
MORE
.
—————————————————————————————
.
North Korea Erasing Most Anti-U.S. Propaganda – New York Post
.

.
Nix the nuclear warheads, cue the doves.
The North Korean government is erasing much of its anti-U.S. propaganda following dictator Kim Jong-un's forays onto the world stage.
Gone are the posters depicting the U.S. as a "rotten, diseased, pirate nation" and promising "merciless revenge" on American forces for an imagined attack on the totalitarian country.
In their place are cheery messages touting praising the prospects for Korean reunification and the declaration Kim signed in April with South Korean President Moon Jae-in promising "lasting peace," according to reports…
MORE
.
—————————————————————————————
.
Dreamer Update: Illegal Alien Rapes, Impregnates 13-Year-Old Special Needs Girl Who Has The Intellect Of A First-Grader And Can't Speak – Daily Mail
An undocumented immigrant has been accused of raping and impregnating a 13-year-old nonverbal girl he was babysitting in Maryland.
Reynaldo Mora, 41, of Bethesda, is accused of assaulting the teenager who communicates with 'gestures and writing' and has the 'intellect of a first grader,' police said, in the bedroom at her home, while her two siblings were there.
Mora is currently charged with sex abuse of a minor, plus two counts of second-degree rape. Mora's defense attorney told ABC 7's WJLA that authorities arrested the wrong man and that pending results of a paternity test will show it.
He remains in federal custody for immigration related issues after first being arrested in April on the county criminal charges.
The Montgomery County criminal case stems from Mora being asked by the teen's family to babysit her, as well as her two siblings whose ages weren't disclosed, in February…
MORE
.
—————————————————————————————
.
Glenn Beck's TheBlaze Nears Collapse After Another Round Of Firings – Breitbart
.

.
TheBlaze, the right-leaning news site founded by Never Trumper Glenn Beck, is nearing its demise following another round of layoffs, according to a new report.
The outlet laid off "more than a dozen," staffers this week and now employs less than 50 people.
Mismanagement, falling advertising revenue, rock-bottom morale and rapidly declining web traffic have caused Beck's empire to struggle in recent years.
Beck is reportedly giving away personal possessions from his office, further stoking chatter he will soon extinguish TheBlaze. The radio host revealed on Thursday that he's selling his Dallas home over concerns the United States is headed towards an economic downturn…
MORE
.
—————————————————————————————
.
Ohio Department Of Health Declares Statewide Outbreak Of Hepatitis A – WJW
The Ohio Department of Health declared a statewide community outbreak of hepatitis A on Friday. There have been 79 cases associated with the outbreak so far this year, which is almost double the number of cases reported for all of last year.
Hepatitis A is a highly contagious liver infection that can last a few weeks to several months. Symptoms include fatigue, low appetite, stomach pain, nausea and jaundice.
Neighboring states, including Indiana, Kentucky, Michigan and West Virginia are also experiencing outbreaks. By declaring an outbreak, the Ohio Department of Health will have access to additional hepatitis A vaccines through the Centers for Disease Control.
"Good hand-washing and vaccination are the best ways to prevent hepatitis A in at-risk individuals," said Sietske de Fijter, state epidemiologist and chief of the ODH Bureau of Infectious Diseases, in a news release. "If you or someone you know has one or more risk factors for hepatitis A, call your local health department to see about getting vaccinated."…
MORE
.
—————————————————————————————
.
Mexican Presidential Candidate Calls For Invasion Of United States, Says It's A "Human Right" – Daily Caller
.

.
Mexican presidential candidate Andrés Manuel López Obrador (AMLO) called for mass immigration to the United States during a speech Tuesday declaring it a "human right" for all North Americans.
"And soon, very soon – after the victory of our movement – we will defend all the migrants in the American continent and all the migrants in the world," Obrador said, adding that immigrants "must leave their towns and find a life in the United States." He then declared it as "a human right we will defend," eluniversal.com reports.
While the election is not until July 1, Obrador is by far the frontrunner.
Obrador in April delivered speech criticizing Trump and promising that Mexico will not become a "piñata" for any foreign government, Global News reports…
MORE
.
—————————————————————————————
.
DC Hatchet Man Behind Coordinated IRS Attacks On Tea Party Is Currently In Charge Of All DC Special Investigations – Gateway Pundit
Conservative watchdog group, Judicial Watch obtained IRS documents Thursday revealing backstabber Senator John McCain's former staff director Henry Kerner urged the IRS, including the corrupt Lois Lerner, to engage in "financially ruinous" targeting of conservative Tea Party groups.
And they did.
The IRS conservative targeting scandal involved HUNDREDS of Tea Party and conservative groups.
In May 2018, years after the initial targeting of conservative groups, a judge awarded $3.5 million to a tea party groups that were targeted by the Obama IRS.
But there's more.
The same McCain staffer behind the political and financial targeting of Tea Party groups is currently in charge of ALL Washington DC special investigations…
MORE
.
—————————————————————————————
.
Meet Mystery FBI "Agent 5″" Who Sent Anti-Trump Texts While On Clinton Taint Team – Zero Hedge
.

.
A recently unmasked FBI agent who worked on the Clinton email investigation and exchanged anti-Trump text messages with her FBI lover and other colleagues has been pictured for the first time by the Daily Mail.
Sally Moyer, 44, who texted 'f**k Trump,' called President Trump's voters 'retarded' and vowed to quit 'on the spot' if he won the election, was seen leaving her home early Friday morning wearing a floral top and dark pants.
She shook her head and declined to discuss the controversy with a DailyMail.com reporter, and ducked quickly into her nearby car in the rain without an umbrella before driving off…
MORE
.
—————————————————————————————
.
Dreamer Update: Illegal Alien Confesses To Murdering Two Women, Dumping Their Bodies On The Streets Of Miami – Breitbart
An illegal alien from Honduras has been arrested and charged with first-degree murder in the death of two women whom he admits he murdered and dumped on the street.
Juan Carlos Hernandez-Caseres, a 37-year-old illegal alien, tells Miami Police that he did in fact murder Ann Farrin, 41-years-old, and Neidy Roche, 39-years-old, and then dumped both their bodies in the streets of Miami, according to the New York Post.
Police say Hernandez-Caseres was driving around looking for paid sex when he found Farrin prostituting on a street. The illegal alien says he picked the girl up in his car, but eventually began beating her to death, punching her in the throat.
That's when the illegal alien says, according to police, that he dumped Farrin's dead body off on the streets of Miami.
Farrin's family mourned their loss in a statement:
She is a daughter, a niece, and a mother whom was loved…
MORE
.
—————————————————————————————
.
Socialist Bernie Sanders Earns More Than $1M For Second Year, While Complaining About Rich People – Gateway Pundit
.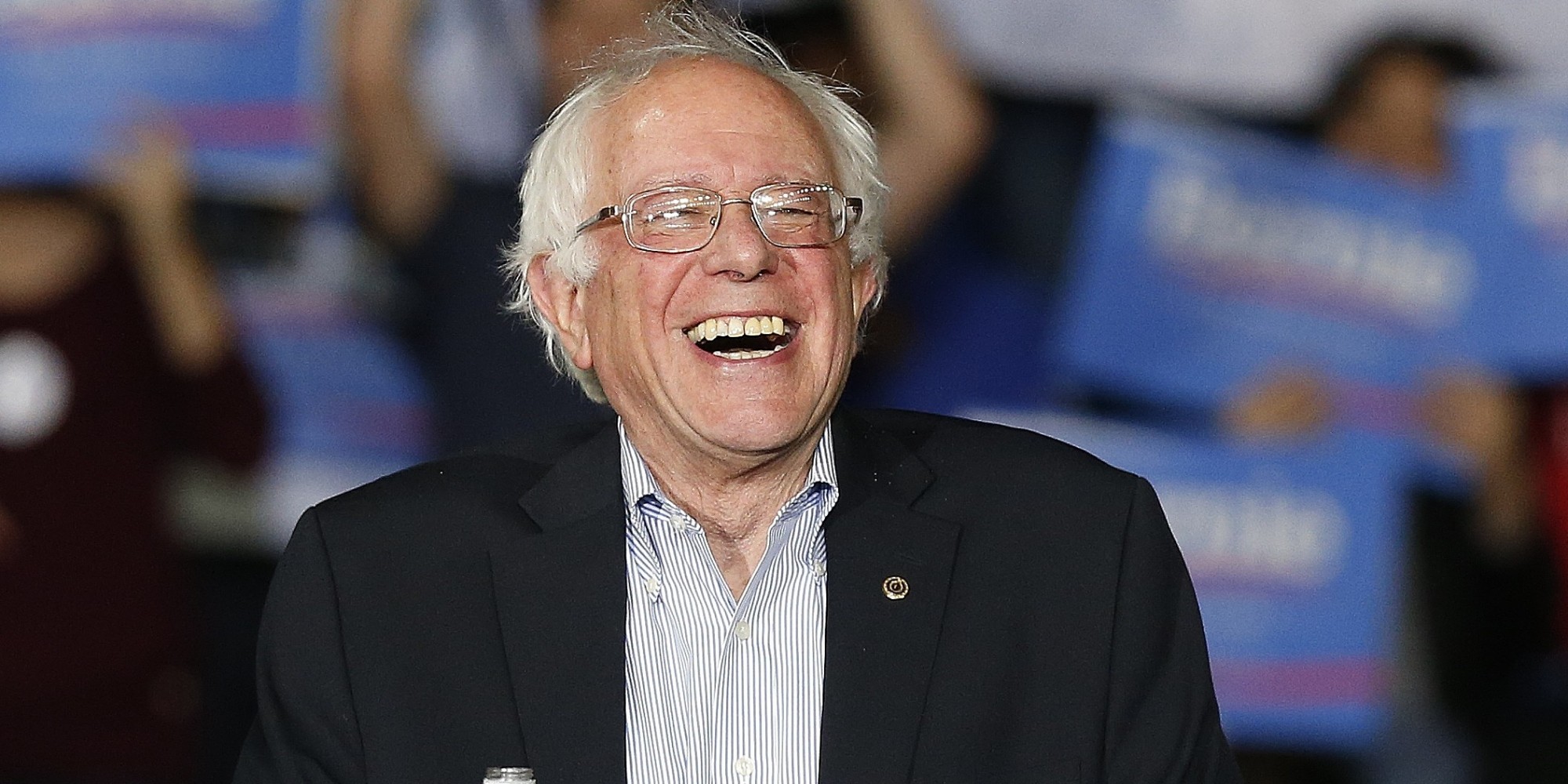 .
Independent Senator Bernie Sanders of Vermont religiously slams the wealthy, warning that people who enjoy wealth are now the detriment of the working-class rhetoric that was ramped up when he was a candidate in the 2016 presidential campaign.
Just one problem: Sanders' own bank account is bursting at the seams.
The self-proclaimed Socialist, who is a proponent of hiking taxes to an eye-popping 90 percent for wealthy Americans, shows time and time again that he's far from slumming it. He is actually more aligned with the people his socialist followers are fighting against. For the second year in a row, his income topped seven figures; he's firmly in the top 1 percent nationally…
MORE
.
—————————————————————————————
.
The FBI Deliberately Ignored 'Golden Emails,' Crucial Abedin Messages And More – Daily Caller
The Department of Justice, the Federal Bureau of Investigation and Hillary Clinton have a HUGE Weiner problem that is even bigger than we first realized.
According to the recently released inspector general report, on September 28 and 29, 2016 the New York office of the FBI immediately reported to the Washington headquarters its discovery of, first, 141,000 and then 350,000 emails on the laptop of Anthony Weiner – also known as "Carlos Danger," a now-convicted sex offender. Mr. Weiner is the husband of Hillary Clinton's inseparable aide Huma Abedin.
Now we know by October 4, the New York office had found 700,000 emails. The New York agents had seen and reported to FBI leadership they had seen email headers, all domain names, Mrs. Clinton's initials on one sensitive but not classified document, and the missing BlackBerry backups.
The New York agents described it as the "entire file" of all Hillary Clinton emails from 2006 until 2016…
MORE
.
—————————————————————————————
.
Trump Strikes Back Against Fake News Media By Inviting Victims Of Illegal Alien Criminals To White House Press Conference – WHDH
.

.
President Trump highlighted "American victims of illegal immigration" Friday, hosting families of people killed by illegal immigrants to tell their stories and hitting back at critics of his rescinded policy that separated illegal child migrants from their parents.
"These are the American citizens permanently separated from their loved ones," Mr. Trump said at the White House. "These are the families the media ignores. These are the stories that Democrats and people that are weak on immigration don't want to discuss."
He was surrounded on a stage by so-called "Angel" families who lost loved ones to violence by illegal immigrants. Many of the parents held large photographs of their dead children…
MORE
.
—————————————————————————————
.
U.S. Median Age Hits All-Time High Of 38; Record 86,248 Are 100 Or Older – CNS
The median age of the U.S. population hit an all-time high of 38.0 in 2017, according to data released by the Census Bureau on Thursday. The number of people in the United States who were 100 years old or older also hit a record in 2017, according to the Census Bureau data, climbing to 86,248.
The Census Bureau each year publishes estimates of the median age and year-by-year ages of the U.S. population as of July 1 of the previous year.
"The nation as a whole experienced a median age increase from 37.2 years to 38.0 years during the period from 2010 to 2017," the Census Bureau said in a press release.
In each of the last five years on record, the median age in the United States ticked up by one-tenth of a year in each year. As of July 1, 2012, it was 37.5. In 2013, it was 37.6. In 2014, it was 37.7. In 2015, it was 37.8. In 2016, it was 37.9. Then, in 2017, it was 38.0. However, historically, the median age has not invariably risen from year to year in the United States…
MORE
.
—————————————————————————————
.
Ex-Mafia Boss 'Cadillac Frank' Salemme Found Guilty Of Murder – Washington Times
.

.
An 84-year-old former New England Mafia boss was convicted Friday of killing a nightclub owner to keep him from ratting out the mobster to authorities in 1993, all but ensuring the once-feared and powerful gangster will die behind bars.
Jurors found Francis "Cadillac Frank" Salemme guilty in Steven DiSarro's slaying after four days of deliberations in a case that served as a flashback to the days when La Cosa Nostra was a force to be reckoned with in New England. Salemme's co-defendant, Paul Weadick, was also convicted of murder of a federal witness. Both of them face up to life in prison.
Salemme had long been suspected in DiSarro's death, but wasn't charged until the nightclub owner's remains were dug up behind a Providence, Rhode Island mill building in 2016…