.
ICE Sweep Nabs 156 For Deportation In Chicago – Washington Times
Federal officers arrested 156 illegal immigrants and other people eligible to be deported from around the Chicago area over a six-day period, Homeland Security announced Tuesday.
It's the latest sweep to target "sanctuary city" jurisdictions, which refuse some level of cooperation with U.S. Immigration and Customs Enforcement. Chicago and Cook County, Illinois, have some of the most generous sanctuary policies in the country.
"'Sanctuary cities' not only provide refuge to illegal aliens, but they also protect criminal aliens who prey on people in their own communities," said Ricardo Wong, field office director for ICE's Enforcement and Removal Operations division in Chicago. "The Chicago area is safer today because of the hard work of the men and women of ERO."
The six-day operation, which ended last Thursday, targeted illegal immigrants and legal immigrants whose criminal records made them eligible for deportation….
MORE
.
—————————————————————————————
.
Crystal Methvin Arrested In Florida After Allegedly Being Found In Possession Of Crystal Meth – Circa
.

.
Crystal Methvin and Douglas Nickerson have been arrested in St. Augustine, Fla. after the pair was allegedly in possession of drugs.
News 4 Jax reports an anonymous call was made to police which led to Methvin and Nickerson's arrests. When police responded to the scene, they found three people sitting in a car. They consented to a search by police which led to the officers finding drug paraphernalia.
Police also found a substance that tested positive for crystal meth.
WTF Florida reports Methvin has previously faced 15 other drug charges including possession of a controlled substance without prescription…
MORE
.
—————————————————————————————
.
Trump Administration Repeals Obama-Era Rule Mandating States Comply With Greenhouse Gas Policy – Daily Caller
President Donald Trump's administration repealed a rule forcing states to comply with a policy monitoring greenhouse gas levels from tailpipes of American automobiles.
The Federal Highway Administration (FHWA) signed a final rule May 22 that eliminates a mandate requiring state agencies to establish emission targets, calculate their progress toward those targets, and determine a plan of action if they failed to make progress during a performance period.
The rule repealed the performance management measure assessing the percent change in tailpipe carbon dioxide emissions on the Greenhouse Gas (GHG) measure. It also measured total annual tons of carbon emissions from all on-road mobile sources.
States and other locals across the country can still pursue similar actions locally. The repeal of the GHG measure does not affect implementation of the other national performance management measures states are responsible for administering…
MORE
.
—————————————————————————————
.
Supreme Court Rejects Challenge By Planned Parenthood To Arkansas Abortion Law – The Hill
.

.
The Supreme Court on Tuesday left in place an Arkansas law that restricts medication-induced abortions, refusing to hear a challenge brought by Planned Parenthood. The court refused to hear the case without providing an explanation.
Planned Parenthood of Arkansas and Eastern Oklahoma had challenged the law, and compared it to a measure in Texas struck down by the Supreme Court in 2016. It argued the law is medically unnecessary and would make Arkansas the only state to effectively ban medication abortion, a common method of early abortion that has been safely used by more than two million American women since 2000.
The Arkansas law imposes criminal penalties on physicians who provide medication-induced abortions unless they have a signed contract with a physician…
MORE
.
—————————————————————————————
.
Russian Lobbyist At Trump Jr. Meeting Admits Personal Relationship With Hillary Clinton – Breitbart
In recently released testimony before the Senate Judiciary Committee, a key participant at the June 2016 meeting at Trump Tower with President Trump's son Donald Trump Jr. said that he "knows" Hillary Clinton and has a personal relationship with her that dates back to the late-1990s.
Besides describing a direct connection to Clinton, Russian-born Washington lobbyist Rinat Akhmetshin also testified that he "knew some people who worked on" Clinton's 2016 presidential campaign.
Akhmetshin was one of the participants at the June 9, 2016 Trump Tower meeting that has been the subject of much news media coverage related to unsubstantiated and collapsing claims of collusion with Russia.
All meeting participants generally agree the confab focused largely on the Magnitsky Act, which sanctions Russian officials accused of involvement in the death of a Russian tax accountant, as well as talk about a Russian tax evasion scheme and alleged connections to the Democratic National Committee…
MORE
.
—————————————————————————————
.
Political Prisoner Tommy Robinson Offered Asylum By German MP – Zero Hedge
.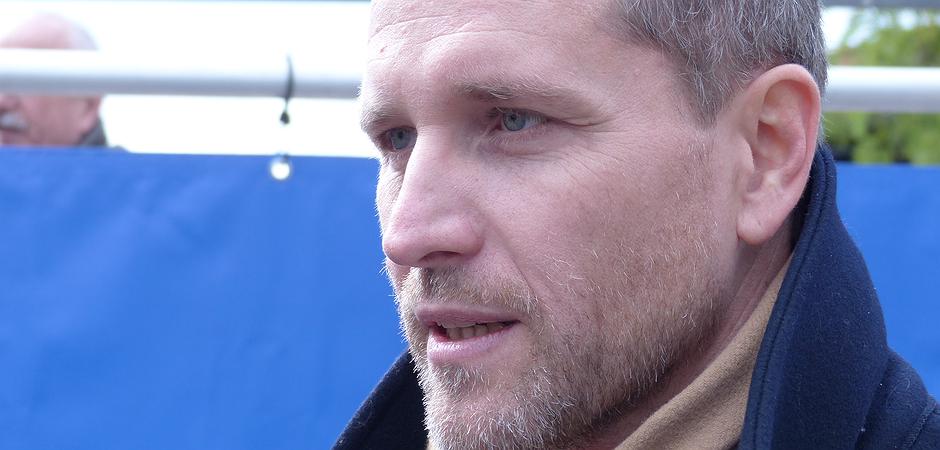 .
A German member of Parliament (MP) has offered British activist Tommy Robinson political asylum following his arrest on Friday for suspicion of breaching the peace while livestreaming outside the trial of a child grooming gang.
"Tommy Robinson is a political prisoner, whose life is in clear and pressing danger. We have to do everything we can to make sure he is granted political asylum," said the office of conservative German MP Petr Bystron in a Saturday statement provided to the Gateway Pundit's Cassandra Fairbanks.
"As we know, German asylum laws are applied very liberally. Since 2012, 1.8 million mostly economic migrants have come to Germany under these asylum laws…
MORE
.
—————————————————————————————
.
Rogue Piano Player Tasered And Arrested In Canadian Church – CBC
A Wallaceburg church service was interrupted by a rogue piano player and, later, a police tasering. Chatham-Kent Police Const. Renee Cowell said a man walked into a church on Elgin Street around 11 a.m. Sunday morning.
"[He] entered and began playing the piano, and not your traditional Sunday service hymns," said Cowell. "Members asked him to leave, and when he refused to do so, police were called.
Cowell said the man had run down into the church basement and thrown a chair. "He did become confrontational with our officers, which led to the Taser being deployed, so that he could be taken into custody without anyone being injured," she said. Police said the man was armed with a steak knife.
Charges against the 37-year-old include resisting a peace officer and "disturbing a religious worship."
Cowell said she has no information about what kind of music the man played on the piano…
MORE
.
—————————————————————————————
.
Global Markets Descend Into Contagious Panic As Italy Implodes – Zero Hedge
.

.
Commenting on today's sheer market chaos as the U.S. and UK return from holiday, Bloomberg writes that "fixed-income markets have descended into panic amid mounting concern over the risk of Italy leaving the euro or leading to its break-up" and while Italy is suffering the biggest losses in peripheral debt, core bonds and Treasuries are spiking higher.
For those who stayed away from market news over the holiday weekend, this is what happened and why we are here today: Italy PM-designate Conte gave up on efforts of forming a government after Italian President Mattarella rejected Eurosceptic Paolo Savona for the Economy Minister position because the appointment would have "alarmed markets and investors, Italians and foreigners"…
MORE
.
—————————————————————————————
.
British Butchers 'Living In Fear' As Crazed Vegan Attacks On The Rise – Daily Telegraph
Attacks on small businesses by vegan activists are on the rise, according to the Countryside Alliance. Death threats, stoked by social media and encouraged by international groups of activists, have caused butchers and farmers to "live in fear."
Marlow Butchers, in, Ashford, Kent, was targeted earlier this month by activists who daubed red paint on the doors and windows of the shop. Since then, the business has been subjected to online abuse.
Wayne Marlow, who runs the business with his father and brother, told Kent Online: "On the internet it has been very threatening. "It has got ridiculous – activists from as far away as Australia are getting involved.
"The internet is the worst thing as not only are they threatening to physically destroy our business, but they are also tying to ruin our reputation online, too, by leaving negative reviews and comments…
MORE
.
—————————————————————————————
.
Rare Virus Kills More Than A Dozen In India; Health Officials Warn It Could Cause Global Epidemic – Fox News
.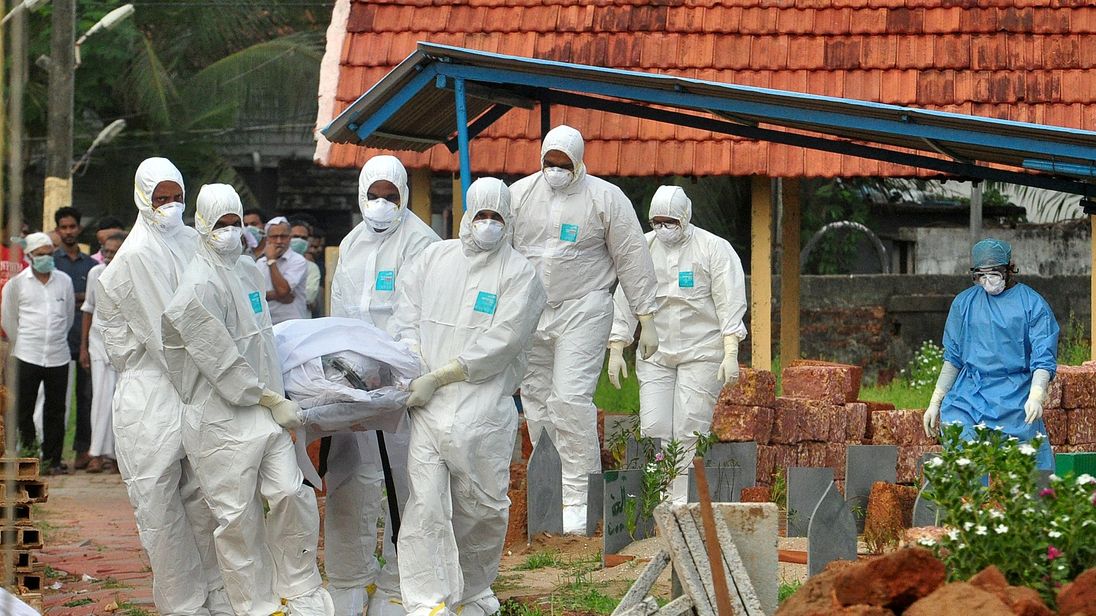 .
More than a dozen people have died after an outbreak of a rare disease in southern India that health officials warn could cause a global epidemic.
Health officials have imposed emergency measures in the southwestern state of Kerala after the more than 40 people were infected with the Nipah virus, which causes flu-like symptoms leading to an agonizing brain-swelling condition known as encephalitis, according to Sky News.
There is no vaccine for Nipah, which has a mortality rate of 70 percent, and no treatment beyond supportive care to make patients comfortable. The virus is listed alongside Ebola and Zika as one of eight priority diseases the World Health Organization believes could cause a global epidemic…
MORE
.
—————————————————————————————
.
Teacher Made Vegas Concert Mass Shooting Threat In Chilling Texts Saying She Wanted 'Women To Feel Empowered By Becoming Serial Killers' – Daily Mail
A Las Vegas high school teacher has allegedly threatened to 'poke a lot of holes in a lot of people' because she wanted to start her own #MeToo movement in which 'women felt empowered to become serial killers.'
Leslie McGourty had allegedly made a threat to shoot herself and others during a concert in Las Vegas. She has been charged with a felony threat to commit an act of terrorism.
McGourty, a physics teacher at Bonanza High School, was arrested by Las Vegas police on campus grounds on May 16.
Her friend reported McGourty, 48, to the authorities after she sent a series of text messages suggesting that she wanted to not only kill herself but others, the Las Vegas Review-Journal reported.
The text messages show that McGourty was hinting that she was planning a shooting for a concert scheduled for May 19…
MORE
.
—————————————————————————————
.
'Right To Try' Is A Win For Patient Rights And President Trump – The Hill
.

.
In a victory for patient rights, the House passed the ''Trickett Wendler, Frank Mongiello, Jordan McLinn, and Matthew Bellina Right to Try Act." The bill removes the Food and Drug Administration (FDA) as an obstacle for incurable, dying patients who want to try promising experimental medicines that have passed initial safety testing.
The bill has been forwarded to President Trump for signature. The president, who has been a strong supporter of the legislation, will soon sign it into law.
Although 40 states have enacted "right to try" (RTT) laws with bipartisan support since 2014, the bill became controversial at the federal level, engendering opposition among some patient groups, providers, and most Democrats in the House…
MORE
.
—————————————————————————————
.
British Judge Calls For Banning The Sale Of Large, Pointed Kitchen Knives – PJ Media
The UK is in the midst of an epidemic of knife attacks so, naturally, the idea is being floated to ban them. Crown Court Judge Nic Madge said in a speech that there should be a nationwide program to file down the points of large kitchen knives and to ban their sale.
Telegraph:
Judge Madge told the assembled judges, barristers and court staff: "These offences often seem motiveless – one boy was stabbed because he had an argument a couple of years before at his junior school."
He said laws designed to reduce the availability of weapons to young would-be offenders had had "almost no effect", since the vast majority had merely taken knives from a cutlery drawer. He said: "A few of the blades carried by youths are so called 'Rambo knives' or samurai swords. They though are a very small minority.
"The reason why these measures have little effect is that the vast majority of knives carried by youths are ordinary kitchen knives…
MORE
.
—————————————————————————————
.
Police: Drunken Wrong-Way Driver Offers Cops $50 To Let Him Go – WEAR
.

.
Portland police say a man who was driving drunk on the wrong side of the street offered officers $50 to let him go.
Police pulled the 43-year-old man over Sunday night as he was driving toward an officer's car on the wrong side of the road at SE Division and 148th Avenue.
The man's blood-alcohol level was .23 – nearly three times the legal limit, police said, and he even offered the two arresting officers $50 to let him go.
They did not take the bribe.
The man was arrested for investigation of driving under the influence and bribery. He has since been released from jail on his own recognizance…
MORE
.
—————————————————————————————
.
Trump Confirms North Korean Official Is Headed To New York – Chicago Tribune
President Donald Trump has confirmed that top North Korean official Kim Yong Chol is heading to New York for talks on an upcoming summit between Trump and North Korean leader Kim Jong Un.
Trump tweeted early Tuesday: "We have put a great team together for our talks with North Korea. Meetings are currently taking place concerning Summit, and more. Kim Young Chol, the Vice Chairman of North Korea, heading now to New York. Solid response to my letter, thank you!"
South Korea's Yonhap News said Tuesday it saw the name of Kim Yong Chol on the passengers' list for a flight Tuesday from Beijing to Washington. They later reported that Kim changed his flight to go to New York on Wednesday.
Kim is a former military intelligence chief and now a vice chairman of the North Korean ruling party's central committee tasked with inter-Korean relations.
A visit to the United States would mark the highest-level North Korean official visit since 2000…
MORE
.
—————————————————————————————
.
Ramadan Rage: Islamic Terrorists Kill At Least 203, Wound 322 In First 10 Days – Breitbart
.

.
Jihadists have killed more than 200 people and injured an excess of 300 others so far during Ramadan, the holiest month for Muslims, according to a Breitbart News tally. In the first ten days of the holy month, which started on May 17 for most Muslims across the world, the number of casualties reached at least 525 (203 deaths, 322 injuries).
Islamic terrorists killed about 20 people and injured another 30 each day on average since the beginning of Ramadan. At least 52 attacks have taken place so far during the holy month.
Many jihadists believe it is exceptionally heroic and Allah especially rewards "martyrdom" during the sacred month. Jihadist groups and other Islamists are known to urge their members and supporters to engage in jihad on Ramadan…
MORE
.
—————————————————————————————
.
Caged Migrant Children Photo Goes Viral As Left Rages At Trump; Except It Happened Under Obama – Zero Hedge
A photograph of two migrant children sleeping in a cage at an ICE detention facility quickly went viral on Sunday after several prominent liberals tweeted it in a white-hot rage at President Trump's immigration policy.
After a laundry list of journalists and public figures angrily tweeted the photo – including CNN's Hadas Gold, NYT Mag's editor-in-chief Jake Silverstein, Obama speechwriter Jon Favreau and former LA mayor Antonio Villaraigosa, they deleted their tweets in shame when it emerged that the photo was taken in 2014, under Obama.
Indeed – nobody thought to check the date on the attached article, published in June of 2014.
The award for the lamest excuse goes to CNN's Hadas Gold, who wrote "Deleted previous tweet because gave impression of recent photos (they're from 2014)"
Obama speechwriter Jon Favreau cranked up the virtue-signaling up to eleven, tweeting "Look at these pictures…
MORE
.
—————————————————————————————
.
Little Caesars Employee Shoots, Kills Attacker In Clown Mask, Police Say – Daily Caller
.

.
An employee at a Little Caesars in Florida shot and killed an attacker wearing a clown mask who was armed with scissors Saturday night, according to police.
The employee, Heriberto Feliciano, 28, was reportedly closing the Little Caesars when the attacker ran in and began hitting him with a wooden post in the face and shoulders, with scissors in hand. The attacker reportedly hit Feliciano so hard with the wood that the board broke, Fox News reported.
After the attacker brought Feliciano to the ground, he reportedly tried to stab him with the scissors. Feliciano quickly pulled out his concealed firearm and reportedly fired off four or five shots. After discharging his firearm Feliciano said he put his gun on top of his vehicle and called police to report what had just happened…
MORE
.
—————————————————————————————
.
The Death Of Britain – Robert Spencer
Two recent arrests in Britain could serve as its epitaph.
The first, as captured in this video, was that of a middle-aged woman named Amy who was arrested on Wednesday at her home. Amy herself began filming with her phone as police demanded that she let them in. When Amy asked them whether she was going to be arrested and asked them what the charge was, they refused to answer, and simply repeated their demand that she let them in, threatening to break down the door if she didn't.
Watching the video, one shares Amy's confusion and fear at being confronted by police at her door at nine o'clock in the morning. Then when she does open the door, she is told she is under arrest. A young male policeman bellows, "Do not resist us!" He and his female partner roughly handcuff Amy and lead her away.
Last month, Amy confronted London police in Hyde Park – as you can see in this video — where Muslims were placing down their prayer mats on the walkways and conducting public prayer…
MORE
.
—————————————————————————————
.
1 Million Bikers Ride Into D.C. To Pay Homage To Fallen Heroes – Breitbart
.

.
As many as one million bikers rode into the nation's capital on Memorial Day weekend during the annual Rolling Thunder motorcycle rally to honor the men and women who made the ultimate sacrifice so that Americans can enjoy the freedoms we have today.
It is the 31st year that bikers from across the country have joined the Rolling Thunder annual trek that started as a campaign to increase awareness about prisoners of war in Vietnam and has grown to a movement that is not only an iconic ritual but a force that has led to legislation to honor the U.S. military 365 days a year.
Kirt Olson rode in the crowd of bikes that traveled from the Pentagon to downtown D.C., forming a wave of bikers for as long as the eye could see…
MORE
.
—————————————————————————————
.
UK Protesters Flood The Streets To Demand The Release Of Imprisoned Journalist Tommy Robinson – Gateway Pundit
Protesters in the UK have flooded Downing Street to demand the release of independent journalist Tommy Robinson.
Robinson, 35, was arrested in the UK on Friday for suspicion of breaching the peace while livestreaming a report on the trial of a child grooming gang. He is now serving a prior 13 month suspended sentence for a similar offense.
In this dystopian nightmare, the father and husband was transported to jail to begin his sentence just hours after his arrest – without the ability to appeal the judge's decision.
Supporters of Robinson immediately called for a protest to take place the following day and hundreds have answered the call.
The UK government had attempted to silence any conversation about his situation by issuing a ban against the press covering the case. Unfortunately for their plan, they cannot control social media and their effort appears to have had a Streisand Effect…