.
Bill Nye Proposes 'Free-Market' Tax On Cow Farts – PJ Media
.

.
On Monday, mechanical engineer-turned-science TV host Bill Nye called for a government-mandated "fee" on cow farts. He even had the gall to refer to this tax as a "free-market" proposal.
"Well, this is what we can do and it's a win-win: to have a fee on carbon," Nye suggested. "So if you are raising livestock and producing a lot of carbon dioxide with your farm equipment and the exhaust from the animals, then you would pay a fee on that and it would be reflected in the price of meat, reflected in the price of fish, reflected in the price of peanuts."
Nye told the Daily Beast's Marlow Stern that this "would be a free-market way to reckon the real cost of a meat diet on the world."…
MORE
.
—————————————————————————————
.
FBI's Embedded Trump-Campaign Spy 'Vanished' In Sept. 2017; Is Halper Dead Or Playing Dead? – True Pundit
Stefan Halper is officially missing. And he has been for a long time. The shocking revelation adds more intrigue to an already mysterious and illicit story unfolding inside the FBI. It would appear someone with top access in the FBI likely tipped Halper off in the fall of 2017 to go underground, or perhaps something worse is at play.
"He went underground," one federal law enforcement source said. "We don't think he is dead but he might be playing dead."
Halper is a professor at the University of Cambridge in the UK. No one has seen him there in months. Halper is an American citizen living in the UK. With an expertise in Chinese culture and commerce, Halper could be somewhere in Asia, one source said.
And FBI sources said they fear he's "in the wind." Just like a cheap spy novel.
Sources said they have canvassed Halper's associates and relatives in Virginia and West Virginia and they do not know Halper's current whereabouts…
MORE
.
—————————————————————————————
.
Comcast Preparing "Superior" All-Cash Bid For Parts Of Fox In Challenge To Disney Deal – Hollywood Reporter
.

.
Comcast Corp. on Wednesday confirmed that it is considering and preparing to make what it called a "superior" all-cash bid for large parts of 21st Century Fox, controlled by the Murdoch family, in a challenge to the Walt Disney Co.'s $52.4 billion deal for the same businesses.
The cable giant, which owns NBCUniversal, had in December bowed out of the bidding process just before Fox accepted the Disney deal, which includes the 20th Century Fox movie and TV studio, all the international pay TV properties including its stake in Sky, as well as a number of other assets.
Comcast said it would offer to buy the same assets after the spinoff of what has been dubbed "New Fox."…
MORE
.
—————————————————————————————
.
Dangerous Times For The Constitution And Freedom – Bruce Thornton
While We the People distract ourselves with porn stars and royal weddings, the cracks in our Constitutional order continue to multiply and widen.
Evidence continues to mount that a sitting president, Barack Obama, colluded in using the nation's security and surveillance apparatus to subvert the campaign and then presidency of a legitimately elected candidate and president.
This effort consisted of numerous illegalities: a mole planted in Donald Trump's campaign; a FISA warrant granted on the basis of false opposition research paid for by his rival; the outgoing president's expansion of the number of people allowed to unmask the identity of Americans mentioned in passing during surveillance; a rogue FBI director, James Comey, who illegally usurped prosecutorial powers to exonerate a felonious Hillary Clinton; and other FBI agents colluding in the plot to damage Trump.
And don't forget a Deputy Attorney General appointing the close friend of the fired and disgraced Comey as a special counsel to investigate the non-crime of "collusion,"…
MORE
.
—————————————————————————————
.
Sean Hannity Beats Out Rush Limbaugh As Top Talk Radio Host In America – Daily Caller
.

.
Sean Hannity is now the most popular talk radio host in America, beating out the former long-time title holder Rush Limbaugh, according to a site that ranks radio hosts. Talkers.com rated Hannity first and Limbaugh second. Other hosts in the top 10 include Mark Levin, Howard Stern and Michael Savage.
Limbaugh is widely credited with inspiring many conservative talk show hosts and is one of the most popular commentators in the United States.
Hannity has had a great year, with monster ratings not just on his radio talk show but also on his Fox News show "Hannity." For many months out of the last year, Hannity's show on Fox has been the highest-rated cable program on TV…
MORE
.
—————————————————————————————
.
Deutsche Bank To Fire 10,000 Employees – Zero Hedge
Well that escalated fast: one month after Bloomberg reported that Deutsche Bank would cut 1,000 jobs in the U.S., roughly 10% of its total U.S. labor force, as part of new CEO Christian Sewing's restructuring process, the WSJ this morning writes that executives at the biggest German lender have "zeroed in" on plans to eliminate close to 10,000 jobs, about one in 10 employees, as part of the bank's epic cost-cutting scramble.
The latest plan, part of a process that has divided senior executives and left investors unconvinced, "would extend into 2019, follows months of thorny debate over how fast and deep job losses should be at the beleaguered German lender."
So far investors remain unconvinced the plan will work, and as a result the bank's shares have fallen by nearly a third this year, making DB stock one of the worst performing European stocks, and at its lowest since a crisis of confidence hit the bank in late 2016.
Meanwhile, high-level clashes over staffing and budgets and conflicting opinions from outside investors and bank executives reveal the depth of Deutsche Bank's continuing struggles…
MORE
.
—————————————————————————————
.
Publix Censors 'Summa Cum Laude' Cake Mom Ordered For Her Son's Graduation – Sun-Sentinel
.

.
Saturday was Jacob Kosinski's big day. His whole family, many from out of town, saw the Charleston, South Carolina, student graduate from his Christian-based homeschool program with a 4.89 grade point average and the coveted honor of summa cum laude.
His mother, Cara Koscinski organized a graduation party for her 18-year-old son. For the occasion, she ordered a cake online from her nearest grocery store, Publix, which lets customers build their own cakes complete with a customized inscription, which they enter into a little message box.
Carefully, she typed in the message she wanted on the cake: "Congrats Jacob! Summa Cum Laude class of 2018."…
MORE
.
—————————————————————————————
.
The Real Origination Story Of The Trump-Russia Investigation – Andrew C. McCarthy
Exactly when is the "late Spring"?
Of all the questions that have been asked about what we've called the "Origination Story" of the Trump-Russia investigation, that may be the most important one. It may be the one that tells us when the Obama administration first formed the Trump-Russia "collusion" narrative.
See, it has always been suspicious that the anonymous current and former government officials who leak classified information to their media friends have been unable to coordinate their spin on the start of "Crossfire Hurricane" – the name the FBI eventually gave its Trump-Russia investigation.
The Original Origination Story: Carter Page
First, they told us it was an early July 2016 trip to Moscow by Carter Page, an obscure Trump-campaign adviser…
MORE
.
—————————————————————————————
.
Box Office Poison: Jim Carrey's New Movie Goes Straight To Video – Breitbart
.

.
Last year, Jim Carrey's The Bad Batch, managed to gross just $181,000 in theaters — and that is the good news. Carrey's latest movie, the $4.5 million thriller Dark Crimes, just went directly to home video.
Yep, for a measly $6.99, you can watch Jim Carrey's latest in the comfort of your home; that is, if you really want to. Dark Crimes earned a bad-as-bad-can-be 0% at Rotten Tomatoes, so you might want to wait for Netflix, or skip it altogether.
What a fall. What a collapse.
What a breathtaking implosion of the aging Carrey's career, a juggernaut that began in 1994 with the come-from-nowhere blockbuster Ace Ventura: Pet Detective, and held on for another 14 years…
MORE
.
—————————————————————————————
.
Trump Administration Moves To Ban Federally Funded Clinics From Giving Abortion Referrals – The Hill
Family planning clinics that refer patients for abortions or share locations or finances with abortion providers will be ineligible for funding through a decades-old federal family planning program, the Trump administration announced Tuesday.
The Department of Health and Human Services unveiled proposed regulations that would reshape Title X – the federal government's only program solely dedicated to family planning services for low-income women and men.
President Trump is expected to tout the proposed restrictions Tuesday evening during his speech at an annual fundraising gala for the Susan B. Anthony List, a national anti-abortion group based in Washington. Administrative officials also briefed anti-abortion groups on the proposed regulations late last week.
The long-expected restrictions on the Title X grant program were advocated for years by anti-abortion groups and other conservatives…
MORE
.
—————————————————————————————
.
Sources: FBI Agents Want Congress To Issue Them Subpoenas So They Can Reveal The Bureau's Dirt – Daily Caller
.

.
Many agents in the FBI want Congress to subpoena them so they can reveal problems caused by former FBI Director James Comey and former Deputy FBI Director Andrew McCabe, three people in direct contact with active field agents tell TheDC.
"There are agents all over this country who love the bureau and are sickened by [James] Comey's behavior and [Andrew] McCabe and [Eric] Holder and [Loretta] Lynch and the thugs like [John] Brennan – who despise the fact that the bureau was used as a tool of political intelligence by the Obama administration thugs," former federal prosecutor Joe DiGenova told The Daily Caller Tuesday.
"They are just waiting for a chance to come forward and testify."…
MORE
.
—————————————————————————————
.
Bank Profits Soar To Record $56 Billion On Tax Cuts – Washington Examiner
Bank profits soared to a record $56 billion in the first three months of 2018, federal regulators announced Tuesday, as tax cuts stoked the already hot industry.
Profits would have been a record even if banks' tax rates had remained the same, Federal Deposit Insurance Corporation Chairman Martin Gruenberg estimated, but the GOP tax law tacked on roughly $6.6 billion in additional profits.
Altogether, bank net income is up more than a quarter over the year. For community banks, the increase is nearly a fifth.
The good news for the banking industry came the same day as the House is scheduled to deliver another victory to small and regional banks by sending a bill that would reduce their regulatory burdens to President Trump's desk.
Congressional liberals have argued that banks' profitability means that they should not be given regulatory relief…
MORE
.
—————————————————————————————
.
Judge Orders 30-Year-Old Dipshit To Move Out Of His Parents' Home – Circa
.

.
A 30-year-old man has been ordered by a judge to leave his parents' home in Camillus, N.Y.
New York State Supreme Court Judge Donald Greenwood ruled Tuesday afternoon that Michael Rotondo must remove himself.
In filings to the court last week, parents Christina and Mark Rotondo said they've been trying to get their son to leave their home for several months.
The filing includes five written notices that the couple said it has left for Michael, starting with this note on Feb. 2:
A second note, dated Feb. 13, told Michael he is "hereby evicted" from the couple's home "effective immediately" and tells him he has until March 15 to move out…
MORE
.
—————————————————————————————
.
Trump To Sign Rollback Of Leftist Dodd-Frank Banking Rules – Washington Times
The White House said Tuesday night that President Trump will sign into law a sweeping overhaul of bank regulations "as soon as possible" to help boost the economy by spurring more lending from community banks to small businesses.
"This is a really important win," said a senior administration official. "This is another milestone in our efforts to revitalize the American economy."
The president hopes to sign the measure into law before Memorial Day, administration officials said.
The House voted 258 to 159 to approve the legislation Tuesday, giving the president a chance to make good on his campaign pledge to "do a big number" on the Dodd-Frank Act of 2010 that cracked down on the banking industry.
House leaders voted on the compromise bill, which had support from moderate Senate Democrats, in exchange for a promise to vote later this year on a broader set of House-passed regulatory rollbacks. Senate Democrats have said they will oppose further changes…
MORE
.
—————————————————————————————
.
MS-13 Gangbanger Named 'Animal' Sentenced To 40 Years In Prison For Stabbing Boy To Death – Fox News
.

.
A member of the notorious MS-13 street gang known as "Animal," who admitted to the 2015 killing of a teenage boy in Massachusetts, was sentenced to 40 years in prison, officials said Tuesday. The U.S. Attorney's Office in Massachusetts announced that 23-year-old Joel Martinez will be subject to deportation once he's released from federal prison.
Martinez pleaded guilty in December to RICO conspiracy and admitting to stabbing 15-year-old Irvin Javier de Paz Castro to death on Sept. 20, 2015, according to prosecutors.
President Trump, who has made the fight against the street gang a notable part of his domestic policy, recently referred to dangerous MS-13 gang members as "animals," which some media organizations took out of context to make it appear that he was talking about illegal immigrants…
MORE
.
—————————————————————————————
.
The DNC Just Had Its Worst Fundraising Month Since 2006 – NTK
The Democratic National Committee (DNC) posted its worst April fundraising numbers since 2006 on Monday, raising less than $8 million in the month of April.
According to the DNC's Federal Election Commission (FEC) filings, the struggling DNC raised just $7.9 million, which is the organization's worst April fundraising numbers since April of 2006.
The DNC has raised $95.6 million so far during the 2018 election cycle and has just $8.7 million cash on hand, while also carrying $5.3 million in debt.
By comparison, the RNC has shattered fundraising records under the leadership of RNC Chairwoman Ronna McDaniel.
According to the RNC's FEC filings, they raised $13 million in April and have raised $184.5 million so far in the 2018 election. The RNC also has $43.8 million cash on hand with no debt.
Under the leadership of DNC Chair Tom Perez, one person is benefiting, despite the group's financial difficulties…
MORE
.
—————————————————————————————
.
Florida Issues 'Extreme Zombie Activity' Alert During Power Outage – Your News Wire
.

.
Residents of a Florida city who received alerts about a power outage were also warned to look out for zombies. People living in Lake Worth, Florida received the alarming warning on Sunday in an official alert that said the area had "extreme zombie activity."
A bulletin sent to city residents at 1:41 a.m. warned of a "power outage" and "zombie alert" The warning said: "Power outage and zombie alert for residents of Lake Worth and Terminus… there are now far less than seven thousand three hundred and eighty customers involved due to extreme zombie activity."
RT reports: 'Terminus' is actually a fictional town from the hit zombie TV show, 'The Walking Dead.'…
MORE
.
—————————————————————————————
.
Voters Choose Nominees As Election Day Unfolds In 4 States – Circa
Four states will cast ballots Tuesday as the 2018 midterm elections take shape. Voters in Arkansas, Georgia and Kentucky hold primaries, while Texans settle several primary runoffs after their first round of voting in March. Some noteworthy story lines:
IN THIS #METOO MIDTERM, A BIG DAY FOR WOMEN
Texans will settle an all-female congressional runoff between liberal activist Laura Moser and Houston attorney Lizzie Fletcher in a Houston-area House race that has become a proxy for the Democratic Party's battle over style and substance. The winner faces Republican Rep. John Culberson in the fall.
Women also could claim nominations in two other Texas congressional districts on Democrats' national target list. In the metro-Dallas district now represented by Republican Pete Sessions, it's attorney Lillian Salerno vs. attorney Colin Allred. Both are former Obama administration officials; Allred's also a former player for the NFL's Dallas Cowboys…
MORE
.
—————————————————————————————
.
Rep. Paul Gosar Calls For Paul Ryan's Removal As Speaker, Replacement With Jim Jordan – Breitbart
.

.
Rep. Paul Gosar (R-AZ) on Monday evening became the first sitting GOP member of the House of Representatives to publicly call for the removal of House Speaker Paul Ryan now, rather than on Ryan's planned schedule post-election, during an interview on Breitbart News Tonight on SiriusXM.
During a discussion with host and Breitbart News Senior Editor-at-Large Rebecca Mansour about Ryan's failures on immigration with a looming pro-amnesty discharge petition hanging in the balance, Gosar hammered the entire current leadership team.
"Part of the problem is I think the whole leadership team is toxic," Gosar said. "And that's part of the problem. How did we choose this?…
MORE
.
—————————————————————————————
.
House Conservatives Introduce Resolution Calling For Second Special Counsel – The Hill
House conservatives introduced a resolution on Tuesday calling for the appointment of a second special counsel to investigate possible misconduct by the Department of Justice and the FBI during the 2016 presidential race.
"The Justice Department cannot be expected to investigate itself," Rep. Lee Zeldin (R-N.Y.), flanked by 11 other Republican lawmakers, said at a press conference announcing the measure.
Zeldin said Attorney General Jeff Sessions should tap an independent investigator to examine whether FBI and Justice Department officials obtained surveillance warrants with insufficient evidence.
The Republicans also want a probe to look into the government's decision to end the investigation of former Secretary of State Hillary Clinton's use of a private email server and the reasoning behind the government's decision to launch a probe into possible ties between the Trump campaign and Russia…
MORE
.
—————————————————————————————
.
Red Wave: GOP Surges To 2018 Generic Ballot Lead In New Reuters Poll – Townhall
.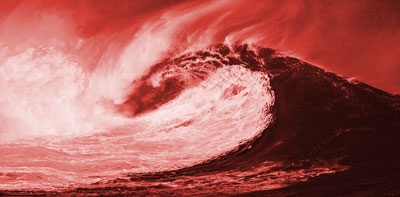 .
As Cortney mentioned yesterday, a new CBS News poll shows yet another uptick in Americans' economic optimism, with 64 percent of voters describing the U.S. economy has 'very' or 'somewhat' good, and even more – 68 percent – giving partial or "a great deal" of credit to President Trump.
That same survey of likely voters also measured a variant of the generic Congressional ballot, confirming the still-tightening trajectory of that election year metric.
It's a strange way to ask the question, but when you add up the options, it's a topline Democratic lead of just two points. This is exactly why the party is growing anxious about its slipping fortunes…